Revise your Shopify store's revenue with the latest and most effective affiliate marketing apps! These powerhouse tools are designed to optimize your earnings and streamline your marketing efforts. So, gear up as we unveil the top 10 Shopify affiliate apps for 2023 that will transform your store into a profit-generating machine.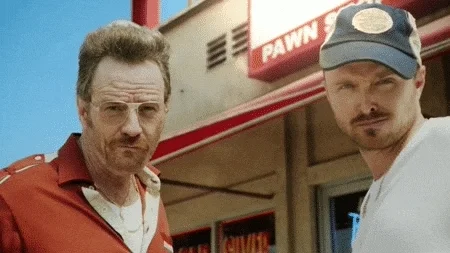 Join the ranks of thriving Shopify stores by leveraging the power of affiliate marketing. But wait, there's more! ? Boost your online visibility and user experience with Plerdy ?. Plerdy is your go-to platform for advanced heatmap and SEO analysis, ensuring your store stays ahead of the curve. So don't let the competition outshine you – harness the full potential of Plerdy and the best Shopify affiliate apps today!
Plerdy Shopify App Helps E-commerce Business

If your Shopify store struggles to convert visitors into customers, you need Plerdy Shopify App. With Plerdy's powerful toolset, including heatmap, session replay, SEO, popup survey, and eCommerce tracking, you can quickly and easily discover why visitors are leaving your store. Blindly optimizing your store without data is time-consuming and ineffective. Plerdy provides analytics based on heatmap data and video session recordings, so you can see how users behave on your site. You can even survey visitors and offer discounts on your goods with popup forms to boost sales.
Plerdy's powerful toolset includes:
Heatmap: track all clicks, the cursor moves, and scroll depth
Session recordings (session replay): view what each visitor does in your store
Popup: survey customers, collect emails, increase sales, and exit intent
SEO: daily analysis of titles, descriptions, keywords, and Google Search Console
E-commerce tracking: find the connection between user behavior and sales.
Plerdy Shopify App is available at three pricing tiers, starting with a 14-day trial. The pricing tiers range from $29/month to $99/month and are billed in USD every 30 days. With over 28 reviews and an overall rating of 5 stars, the Plerdy Shopify App is a must-have for any website specialist, expert, or business. So start your 14-day free trial today and see the difference Plerdy can make for your Shopify store.
List of 10 Best Shopify affiliate apps in 2023
Experience a sales surge like never before with our cherry-picked list of the best Shopify affiliate apps. These trailblazing tools are tailor-made to revitalize your online store, putting it on the fast track to success. So don't let the opportunity pass you by – harness the power of top-notch Shopify affiliate apps and watch your e-commerce empire soar!

Elevate your e-commerce game with Affiliatly, the top-notch Shopify affiliate app that is transforming how online stores increase traffic, revenue, and customer retention. Priced from just $16/month with a 90-day free trial, Affiliatly offers seamless integration with Shopify and complete referral orders to track every detail of your referrals. You'll have full control over your affiliate program with multiple tracking methods, such as Link, Coupon, QR, SKU, Email, and Tag.
Customization is king with Affiliatly – create your commission structure, either globally or individually, for each affiliate, and modify the look and feel of your program to match your brand. The app supports smooth affiliate onboarding through personal dashboard login links, in-app analytics, and real-time click and commission tracking. Plus, it easily integrates with popular tools like PayPal, Zapier, ReCharge, Klaviyo, and Mailchimp.

UpPromote is the best Shopify affiliate app that will help you maximize exposure and boost customer loyalty for your business. With UpPromote, e-commerce brands can easily find and manage partners with affiliate, referral, and influencer marketing. Launching an affiliate program is as easy as four simple steps, and the built-in tooltips and responsive support team will make navigating the app effortlessly.
The UpPromote Shopify affiliate app has powerful functions to help you build growth loops around affiliates and customers with referral programs. You can create unique affiliate programs with various commission opportunities and customize reward and discount amounts for customers with referral programs. With the UpPromote Shopify app, you can seamlessly track referral orders via affiliate links, coupons, and connected emails. Everything can be customized to fit your brand, including forms, links/codes, and the affiliate portal.
The upPromote affiliate app also motivates affiliates with powerful options like bonuses, gifts, store credit, and MLM. With a 14-day free trial and a free plan with unlimited affiliates/referral links and analytics, their price suits the needs and expansion of any business.
There are three other plans available for businesses with higher needs, such as the Grow Affiliate plan, Professional plan, and Enterprise plan. These plans offer features like post-purchase popups, in-app chat with affiliates, and even schedule auto-payout with PayPal. Additional charges may apply for custom development requests.
UpPromote Marketplace is also a great feature that allows businesses to list their affiliate offers on the platform and get discovered by potential affiliates and influencers. They also have powerful integration with other services to expand your campaign. UpPromote Shopify app is the perfect solution for e-commerce businesses looking to boost customer loyalty and grow their business.

This Shopify affiliate app launched on December 22, 2020. Social Snowball is a word-of-mouth marketing platform that helps you build, launch, and automate your affiliate, referral, and influencer programs. The app integrates with Klaviyo, Tremendous, Zapier, Postscript, PageFly, and Knocommerce, seamlessly working with the latest themes. With Social Snowball Shopify affiliate app, you can turn your customers into revenue-generating affiliates automatically when they purchase. The affiliate app makes creating sign-up forms easy and manually adds affiliates with a click.
Moreover, you can bulk send instant cash or gift card payouts to your affiliates with just two clicks. Social Snowball also provides accurate attribution and ROI for your influencer marketing campaigns. You can customize every aspect of every feature to ensure it is aligned with your brand. Social Snowball offers two pricing options: Snow Day for $99 per month + 3% of revenue generated by Social Snowball, and Blizzard for $499 per month, which includes everything in Snow Day, plus no commission fees, enterprise support, and a dedicated account manager. Start your 30-day free trial today and supercharge your word-of-mouth marketing with Social Snowball.

Refersion is one of the top Shopify affiliate solutions for businesses, professionals, specialists, and websites wanting to boost influencer and affiliate marketing revenue. Since its launch on April 30, 2013, Refersion has been a leading tool for many e-commerce brands like Princess Polly, Magic Spoon, Goorin Brothers, and Barstool Sports to reach new audiences, drive conversions, and increase revenue. This app enables brands to improve affiliate recruiting and retention with direct relationships and unlimited affiliates and offers promotions, custom commissions, and bonus rewards backed by industry-leading data attribution and affiliate performance insights.
One of the best things about Refersion is that it has a low impact on your online store's speed. You can promote and track unlimited affiliate offers with custom commissions and rewards. Recruit your best customers as ambassadors with post-purchase pop-ups and grow your affiliate network with an embedded registration page. You can also connect your product feed and find new affiliates in the Refersion Marketplace. The Shopify affiliate app also provides individual affiliate tracking and performance dashboards to help you monitor progress. The app's pricing is flexible and reasonable, with a free 14-day trial, which includes professional and enterprise options. Refersion is also available in English and integrates with apps like Paypal, Klaviyo, ReCharge, Bold Recurring Order, Yotpo, and Attentive.
If you want to easily manage and track your ambassador, influencer, and affiliate marketing programs, Refersion is the app for you. Refersion Shopify affiliate app is a comprehensive solution that provides affiliate discovery and recruiting, campaigns and management, payments, advanced offers and commissions, attribution and first-party tracking, data insights and privacy, integrations, and partners. Refersion's flexible pricing, industry-leading performance insights, and reasonable charges make it the perfect tool to help businesses of all sizes and niches achieve their goals. As a result, Refersion is the most effective Shopify affiliate application.

One of the best Shopify affiliate apps for automating affiliate marketing, influencer, and ambassador programs is Buzzbassador. This Shopify app can help you increase sales and save time with smart, automated workflows that enable you to scale your marketing channel, unlock additional sales potential, and save countless hours per month. With Buzzbassador, you can manage every step of the creator life cycle, from recruitment to onboarding, communication, sales attribution, payments, reporting, and more. Buzzbassador has built-in automation features to handle time-consuming, repetitive tasks like communication and tracking. As a result, you can focus on engaging your members better, generating more sales, and increasing ROI. This Shopify affiliate app is perfect for businesses that want to recruit creators, influencers, and ambassadors easily, using a fully custom application form and landing page. Buzzbassador allows you to pay your members on time, seamlessly, using gift cards, store credit, cash, and more. Your members will also love it because of its user-friendly, mobile-optimized member dashboard. Pricing starts at $39 monthly, and Buzzbassador offers a 14-day free trial. With 85 reviews and a rating of 4.9, Buzzbassador is a must-have for businesses looking to automate their affiliate marketing programs.

GoAffPro is the best Shopify affiliate app with a complete affiliate and influencer marketing solution. It is a powerful and easy-to-use platform that lets you set up your affiliate marketing program in minutes. You can invite your customers and influencers to register on the portal and become affiliates. Once they sign up, they are given a unique referral link to share on their blogs, Instagram, and other social media platforms. They are rewarded for any purchase made using their referral link.
With the GoAffPro Shopify affiliate app, you have unlimited potential, total sales, unlimited traffic, and unlimited affiliates. It offers a branded portal for your affiliates to get their referral links and see their stats. It also provides automated referral tracking, order attribution, and numerous payout options. Additionally, it has Android and iPhone mobile apps with push notifications to keep affiliates engaged. Moreover, it offers advanced multi-level capabilities with customizable compensation and party plans.
GoAffPro Shopify affiliate app offers a 15-day trial plan, total revenue, a branded affiliate portal, welcome emails, analytics, post-checkout popups, and mobile apps. It also has a premium plan that costs $24/month, which includes everything in the free plan, multi-level marketing, an affiliate portal on your domain, bulk email, and advanced analytics. All charges are billed in USD, and recurring and usage-based charges are billed every 30 days.

If you're looking for the best Shopify affiliate app to create and automate customer referral programs for your eCommerce store, ReferralCandy is the way to go. ReferralCandy can help attract new customers, increase sales, and grow your brand through referral and affiliate programs. Referral and affiliate programs work for all eCommerce industries, including fashion, nutrition, electronics, home, pets, etc.
Setting up a referral or affiliate program is easy and can result in the first sales within 30 minutes. With ReferralCandy, you can enable post-purchase popups and emails to enroll customers in referral programs, automate customer rewards, customize your referral program with your logo, images, and brand colors, and integrate with MailChimp and Klaviyo email flows and newsletters.
ReferralCandy Shopify affiliate app offers a 30-day free trial. After that, the premium plan starts at $59/month, including unlimited customers, unlimited referrals, dashboards, data reports, live chat support, and automatic fraud protection. ReferralCandy's plus plan offers everything in the premium plan, plus premium support and SLAs, a dedicated account manager, and quarterly campaign review. ReferralCandy is trusted by over 3,000 eCommerce stores and has a 4.9/5 rating based on 1,900+ Shopify reviews.
ReferralCandy's automated invitation feature sends automated emails right after a customer makes a purchase, inviting them to join your referral program. Custom rewards can be sent to customers who have made successful referrals, and you can choose from cash rewards, store discounts, or custom gifts. ReferralCandy's pricing is based on successful referral sales, so you only pay when you succeed.
ReferralCandy Shopify affiliate app offers fraud prevention features to increase ROI, such as identifying and banning suspicious transactions like self-referrals, a high volume of referrals quickly, and referral codes leaked on coupon sites. ReferralCandy is an integral part of the marketing portfolio of many eCommerce stores, as it is responsible for 20-35% of sales each month. ReferralCandy also integrates with various marketing stack tools, including emails, analytics, and remarketing.

This all-in-one Shopify affiliate app is designed to save you time while making you more, enabling your influencers and affiliates to promote products and track payouts inside your store easily. Simple Affiliate is the only app that allows your affiliates to register and login directly to your store to promote your products and track commissions, making it easier than ever to manage your affiliate program. With the Simple Affiliate Shopify app, you can create and manage unlimited affiliates, coupons, links, discount rules, and more from a single dashboard integrated into your shop for a branded experience. Plus, you can set flexible reward structures based on products, categories, codes, and links and manually or auto-pay commissions through your bank, credit card, or PayPal. And with 24/7 priority support to help you through setup, migration, or other needs, you can rest assured that you'll always have the help you need when you need it.

Are you an e-Commerce specialist looking to increase revenue for your Shopify store? LeadDyno is the best Shopify affiliate app to help you increase revenue. It offers an all-in-one affiliate tracking solution, everything you need to launch, manage and grow your affiliate program. Try it for free for 30 days!
One of the main benefits of LeadDyno is its easy setup, which takes just a few minutes with no developers required. You can track the performance of all your marketing efforts from one dashboard and automate your affiliate program to increase sales. With the LeadDyno Shopify affiliate app, you can get exposure to new audiences, reward people for promoting your business, and track all clicks, leads, and sales.
The software's suite of affiliate tools allows you to engage and motivate affiliates to sell your product or service while setting up emails to automate your marketing. Our affiliate software works for businesses of all sizes, with simple tools for those just starting and more advanced options for enterprise businesses.
LeadDyno's Shopify affiliate app integrations with top e-commerce platforms, payment processors, CRMs, and email platforms can be installed with one click. And if you're not technical, don't worry. The support staff will help you launch your affiliate program.
The reviews from clients across dozens of integrations speak for themselves. LeadDyno's customer service has far exceeded expectations, with some desired functionalities. It is the easiest affiliate program to set up and works great. LeadDyno is the industry leader in affiliate tracking technology and program management, tracking over 309 million referrals since 2014.

This all-in-one marketing and Shopify affiliate app empower brands to drive leads, customer engagement, and sales all through one intuitive portal. With email and SMS marketing, as well as AI-powered product recommendations, countdown timers, and promotional bars, Automizely Marketing serves merchants with world-class sales and marketing tools to create interactive experiences that are proven to drive sales.
One of the standout features of Automizely is the ability to personalize automated email flows based on customer shopping behavior, pre-built templates for emails and SMS, and conversion popups like spin wheels. The platform offers easy A/B tests, performance monitoring through one dashboard and a built-in CRM to create relevant and meaningful customer segments.
Moreover, all these tools are ready to be used with minimal effort and without technical expertise or assistance. Automizely offers a 7-day free trial and several pricing plans, including a free plan starting at just $11 per month. The Automizely Shopify affiliate app is one of the best due to its no-code, multi-marketing app platform.
Bottom Line
Our expertly curated article presents the top 10 Shopify affiliate apps in 2023, designed to elevate your e-commerce game. By reading our detailed guide, you'll explore the pros and cons of each app and find the perfect partner to boost your store's growth. From small-scale ventures to big enterprises, these apps cater to diverse needs and provide a competitive advantage.
With Adoric, Enlistly, and other highly-rated apps, bring your marketing strategy to new heights using their unique features and resources. No coding skills? Don't fret – these apps allow you to build and run a successful affiliate program on a user-friendly basis.
Remember, employing an omnichannel approach is crucial, tapping into different channels, such as YouTube and Amazon, to maximize your audience reach. P2P advocacy and employee referral programs are valuable additions to your marketing mix.
By selecting the ideal app from our list, you're well on your way to generating passive income and establishing a winning e-commerce strategy. Then, to add the cherry on top, enhance your online visibility with Plerdy – the all-in-one platform for heatmap and SEO analysis.
Don't let your e-commerce dreams slip through your fingers – take action now and harness the power of the best Shopify affiliate apps and Plerdy to skyrocket your success!