Greetings 👋🏼 small business owners! Do you need help to get your marketing efforts off the ground? Do you spend hours managing your social media, email marketing, and SEO optimization with little to no results? Look no further! I have compiled a list of the best 15 marketing tools to take your business to 🚀 the summit.
Each tool has been carefully selected to help you achieve your goals and streamline your marketing efforts. From content creation to lead generation and analytics (UX & CRO), these tools are designed to make your life easier and your business more successful.
If you're an online business or eCommerce, it's important to analyze UX and user behavior using data such as Plerdy. This increases the likelihood of improving micro and macro conversion rates. However, offline businesses have different objectives and priorities. So, let's explore the best marketing tools for small businesses!
Why Use Marketing Tools for Small Business?
Come closer, ladies and gentlemen, because I will drop some serious knowledge bombs on you. Are you prepared? Let's get started.
Small business marketing tools are like growth hormones for your company. That's correct; I said it. And I'm not the only one who believes this. For example, Seth Godin and Gary Vaynerchuk advocate using marketing tools to help small businesses succeed.
But why, you may wonder? Allow me to explain. Small businesses can use marketing tools to reach a larger audience, track their progress, and make data-driven decisions. But, unfortunately, it's like trying to navigate a dark room while blindfolded. You may eventually find your way, but it will be much more difficult and painful.
Besides, do you want to be anything other than a Stone Age small business owner? Consider running a business without a website or social media. It's like trying to drive a car that doesn't have any wheels. Yes, it is possible, but you will not get very far.
Using small business marketing tools is thus equivalent to giving your company a turbo boost. It isn't always necessary, but it makes things easier and more successful. So, don't be afraid to use futuristic tools and watch your business soar to new heights with analytics and marketing firms.
UX & SEO marketing tools for small business
Any small business requires both UX and SEO tools for successful marketing. And our list will help them.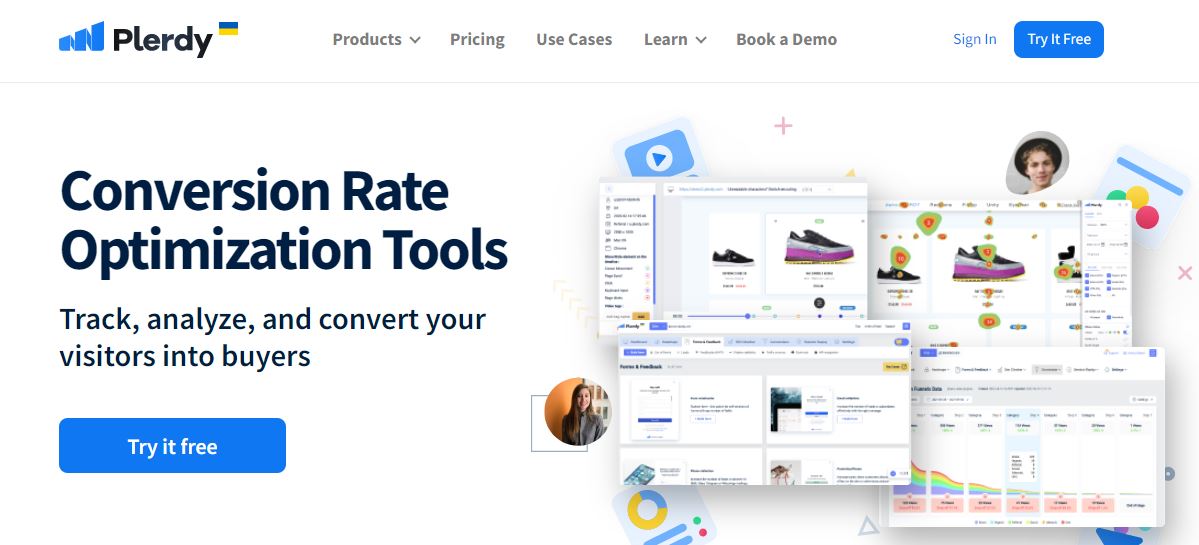 Plerdy is a marketing platform that provides heatmaps, visitors' session recordings, pop-up forms, SEO-checker, and eCommerce tracking. Small businesses especially love Plerdy tools for saving 30 hours per month for SEO experts, 20 hours per month for UX designers, and 10 hours per month for Digital Marketing Experts and Analysts. Prom, Ukrposhta, Subaru, Honda, Samcart, and hundreds of other small and medium businesses use Plerdy for CRO and SEO.
Heatmap by Plerdy is a valuable marketing analytics tool for increasing leads and conversion of your website or online store. It records user actions on each website element in real-time and provides complete information in quick tables, making analysis easy. Plerdy`s heatmap solves the problem of low conversion and sales. It demonstrates users' barriers when taking targeted actions and provides valuable information to improve the website or online store and implement effective changes.

Joshua Lewis, Director at Dorks Delivered:

Plerdy gives us a better understand our visitors' interests and the information they want.
Ivan Berumen, Marketing Analyst at Javyo:

Understanding the user journey within my site allows me to take small actions to push prospects to the desired marketing conversion (sale or filling out a form).
Project Management & Communication Tools
Even small businesses require complete control over all team processes. We've described two popular communication and project management tools for marketing teams that small businesses can use effectively below.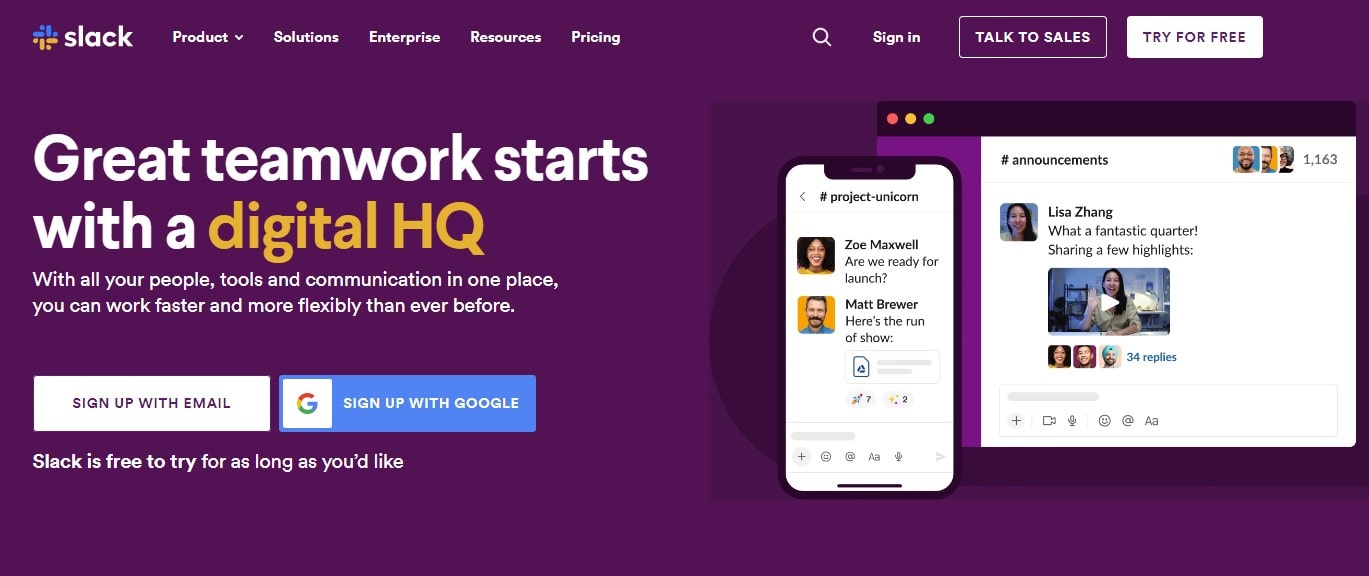 Slack is a tool that allows teams to work effectively within the company. It has anything marketing teams need. According to the developers, Slack was created to replace Skype and other messengers companies use to communicate between employees and corporate email. An advantage of messenger is its integration with other services, such as Google Drive, MailChimp, Google Docs, Twitter, Google Hangouts, DropBox, and GitHub. Oddball Productions, FunRock, Uber Technologies, Whistic, and even Atlassian use Slack for communication.
Valeria Hernández León, Director at IMUNA:

Slack is a perfect work communication tool for marketing teams inside small businesses.
Alan Felix, Game Designer at Lumen:

Slack is one of the universal communication tools for marketing purposes that have become an increasing part of our day-to-day work at the company.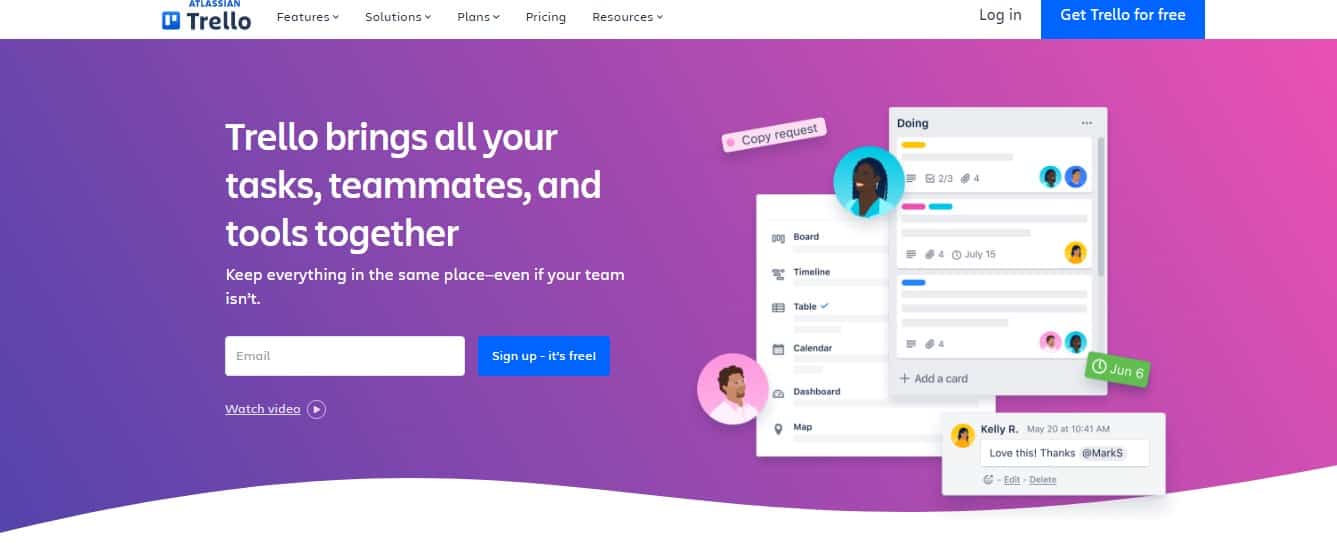 Trello is one of the most popular online project management systems, primarily in demand among small companies and startups for marketing. It allows your small business to organize your work according to the Japanese methodology effectively. Moreover, Trello is simple and easy to implement in the workflow without long staff adaptation. International Mountain Connection, Solmiga, Influx, Moodys Analytics, and Brilworks Software are the companies that use it.
Scott Bergstrom, CEO at MountainStream Digital:

Trello is one of the perfect marketing tools for small businesses that allows for managing lists, planning social media content, and organizing life.
Kapoor Abhishek, DevOps at Impressico Business Solutions:

Our business likes this communication tool for Kanban Board, multiple swimlanes, colossal community support with integrations, and template cards/tickets.
Email Marketing Tools
A lot of small businesses use email marketing to drive their sales. The two tools listed below will assist your small business in making better use of email marketing to meet sales targets.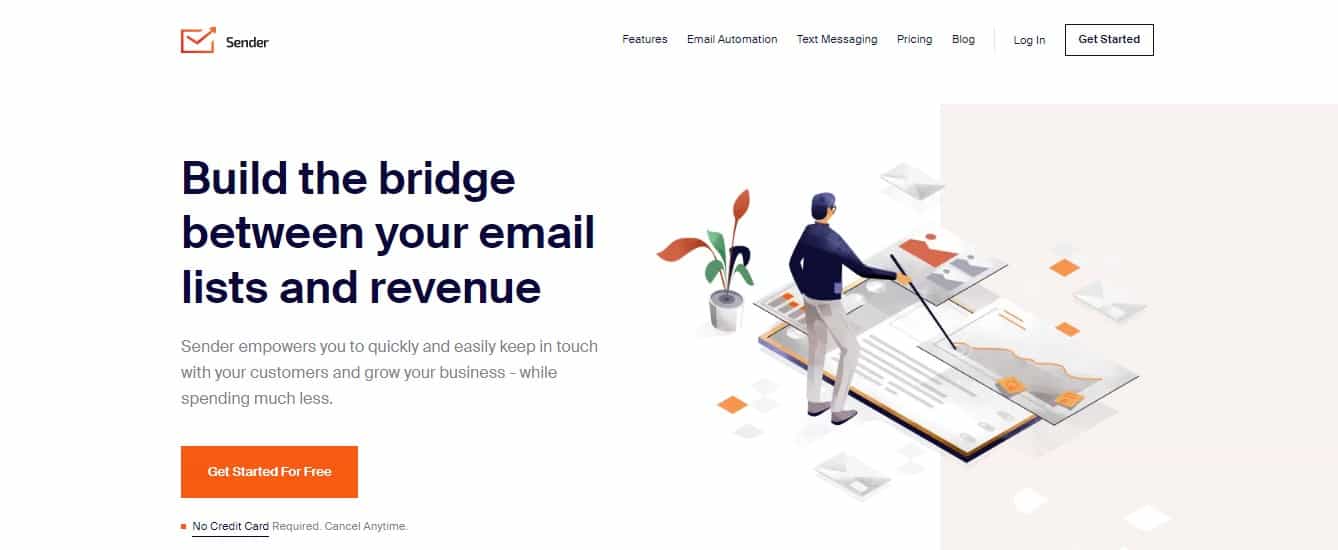 With this email marketing tool, you can easily create amazing email newsletters and set up email and SMS marketing automation. Sender has an easy-to-use drag & drop builder, free templates gallery, smart segmentation and personalization, high-converting popups, and much more. It integrates with well-known platforms, such as Shopify, WordPress, WooCommerce, PrestaShop, Cloudflare, and Zapier. Over 180,000 businesses use Sender and HP, Disney, Pizza Hut are among them.
Zara Crowther, Marketing Manager at Elland Steel Structures:

This email marketing tool is perfect for monthly newsletters where you want the same layout but another text.
Gretchen Heinrich, Help Desk Project Coordinator at Fraser Public Schools:

The customer service of this email marketing tool is superb!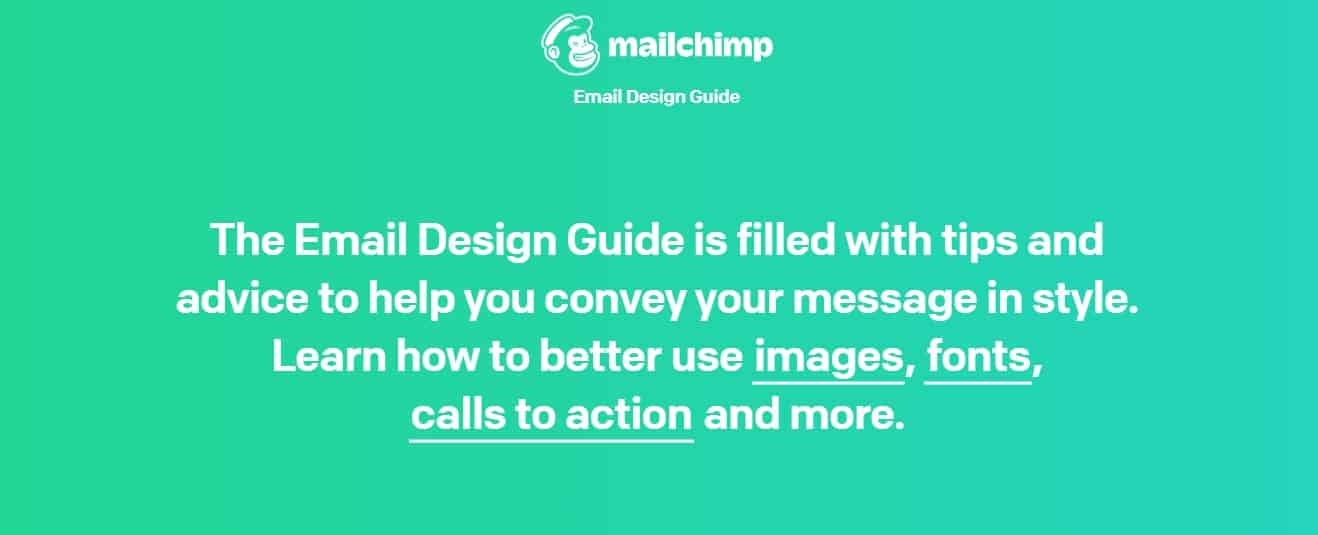 MailChimp is a functional and convenient mailing service. It is pretty easy to use. MailChimp is deservedly popular among professionals. It's a great platform for beginners and those with experience with similar systems. The advantages of this marketing tool include easy integration with many other services and adaptive design. Patient Advocate Foundation, Howard Hanna Holt Real Estate, GALAXY STORE, INNAX, and Northern Iowan enjoy using MailChimp.
Ruth Barrow, Owner of Whistler Creative:

It is excellent for a small business if it needs a reliable mailing solution.
Daniel Hall, Marketing Manager at Schoolscape:

It is probably the best email marketing tool I have ever tried.
Social Media Tools
Because every successful business is present on social media, social media tools are among the most popular marketing tools. Even small businesses must communicate with specific audiences to increase sales. The social media tools below will significantly help your small business to optimize its marketing efforts.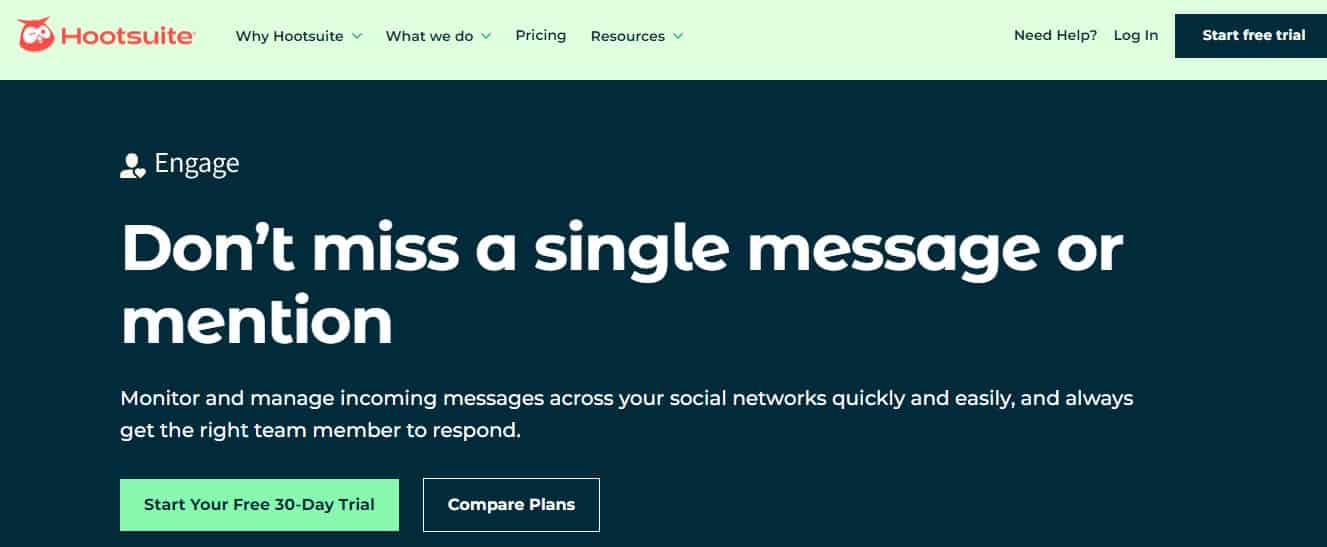 This marketing tool unites all your social networks in one place. With it, you can link your social networks, track Google reviews, and integrate your CRM data into your dashboard. Hootsuite integrates with AETracker, Airtable Automations, Amplify, Aprimo, ArchiveSocial, Asana, Audiense, Audiogram, and Automat. ThePaintLine, Delivery Nation SL, Emerald Coast Business Intermediaries, BREADMAKER Productions, and TECH-Levers enjoy this social media marketing tool.
Maria angelica Grisales, Head of Marketing at Coca-Cola FEMSA:

It is one of the most helpful tools as it is an efficient way to manage and monitor your activity on various social networks.
Vuyile Mthethwa, Managing Director at Happy Hope Dweller:

Hootsuite is a very efficient marketing platform for managing numerous social media accounts.

Buffer is a marketing tool that allows sharing of photos, videos, and links through social networks. It knows how to distribute content on Facebook, Twitter, LinkedIn, and other networks. The main features include connecting RSS feeds, detailed analytics, and integrating over 50 apps. It is used by SNA Today, RankUno Interactive Technologies, Premier Financial Alliance, Xendoo, Oga Landlord, and thousands of other small businesses.
Cassidy Wagner, Brand Communications Manager at With Chéla:

This social media marketing tool helps me with my time management and consistency.
Esther Musau, Multimedia Artist and Interface Designer at Creative Circle:

This is the top scheduling social media tool your small agency may ever need.
Content Marketing Tools
Creating and promoting content is essential for modern business. Content marketing tools from the list below will assist your small business in content creation.

Canva enables your small business to work with pre-combined templates for various requirements. It appears boring and simple, but a closer look at this marketing tool reveals many templates. Canva has an impressive list of capabilities: posts, animations, video collages, table of contents, newsletters, graduation albums, postcards, business cards, brochures, flyers, banners, resumes, infographics, menus, covers, and memes. This is just a small list. AgencyGenix, Newgen Software, Great Falls Rescue Mission, Interprefy, GO DESi, and thousands of other businesses use Canva.
Sana Khan, Senior Analyst at Nextyn:

Application and web use of Canva are effortless compared to many other marketing tools for small agencies.
Lara Pollack, Head of Design at AgencyGenix:

The user interface and the backend functionality of this marketing tool are top-notch.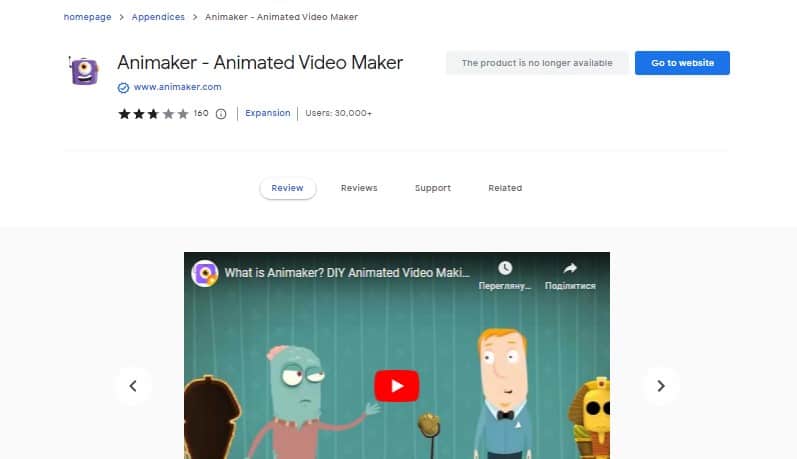 This tool is essential for small businesses because even beginners and non-designers can easily create animation and Live-Action videos. It was voted as the No.4 best design product in the world. Ibex, HIV & AIDS Support House (HASH), Junk Mail Marketplace, Tesouro Nacional, and Optimo use this marketing tool for creating visuals.
Ankita Maharana, Training and Development Specialist at Whatfix:

It is a very efficient marketing tool for small businesses with too many creative options.
Fongbeer Thailand, Customer Service Trainer at commerce:

It's easy to input my idea to the project, easy to create slides, and VDO.
Website Tools
If a small business doesn't have a website, it loses leads, money, and awareness. Below are two website tools to help your small business develop its website and marketing.

Pixpa's all-in-one website builder is a powerful tool in the right hands. With Pixpa, you can build your website, start an online store, sell images, create galleries, or even start a blog. Digital Cookies, WebsiteBuilderly, Hostingadvice, SuperbWebsiteBuilders, and HostingSprout trust Pixpa.
Deepanshu Chopra, Technical Support Analyst at Expedia Group:

It is an excellent tool for website building and storing images.
Bhawna Panchal, Technical Account Manager at Hotelbeds:

If you are creative and want to build something excellent, Pixpa is the best tool.

Wix is a powerful website builder with an intuitive UI. Modifying content on the ready website is straightforward. But the mobile platform is clunky. AIA Assets, Legal Marketing Content, Amak Solution, Simform, and Congregation Or Shalom use it.
Josh Lovelien, Software Engineering Manager at Olive:

Optimizing websites for mobile devices was challenging when I first used Wix.
Ray John, Project Design Technician II at CPS Energy:

Wix is the best WordPress alternative, although it expects to register domains.
Analytics Tools
Analytics tools are required not only by medium and large-sized businesses but also by small businesses. This is because it is difficult to adjust marketing efforts without analytics. The two analytics tools below can help any small business optimize its marketing strategy.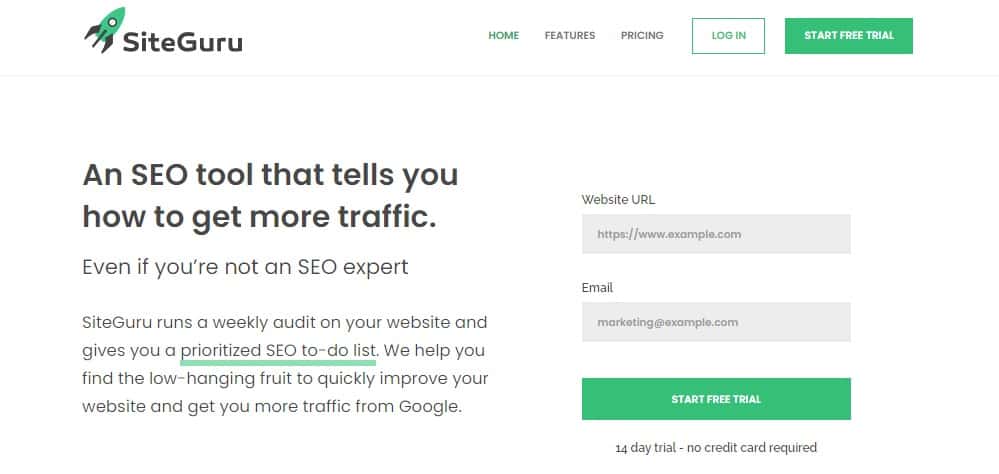 SiteGuru runs a weekly audit on your website and gives you a prioritized SEO to-do list. It is a robust marketing tool for SEO. TheDermDetective, Halans Consulting, Rankwell, Keshet International, and Daveril Digital love using SiteGuru.
Rubén de Gracia, Cofounder at LinkLeaders:

It is an exciting marketing tool for an easy way to keep SEO under control.
Steph McGee, Clinical Hypnotherapist at Steph McGee Hypnotherapy:

If you don't need to track a lot of websites, this analytics tool is perfect!
It is an SEO marketing checker for websites that lets you do quick and thorough technical audits. Sitechecker has a website crawler, a website monitoring tool, a rank tracker, a backlink tracker, an SEO Chrome extension, and an On-Page SEO checker. Varun Group, WebXInsight, Manchester Met University, Bollywoodsangeet, and Cibersys use Sitechecker.
Anastasiia Hriaznova, SEO expert at Parimatch Tech:

Sitechecker is my favorite tool for SEO routine!
Jorge Semiao, Marketer at Lesaffre UK & Ireland:

It is one of the most fantastic marketing tools for my small business to improve website SEO.
Optimization Tools
Optimization is necessary for any marketing efforts to get the maximum out of them. Below are two optimization tools that are great for any small business.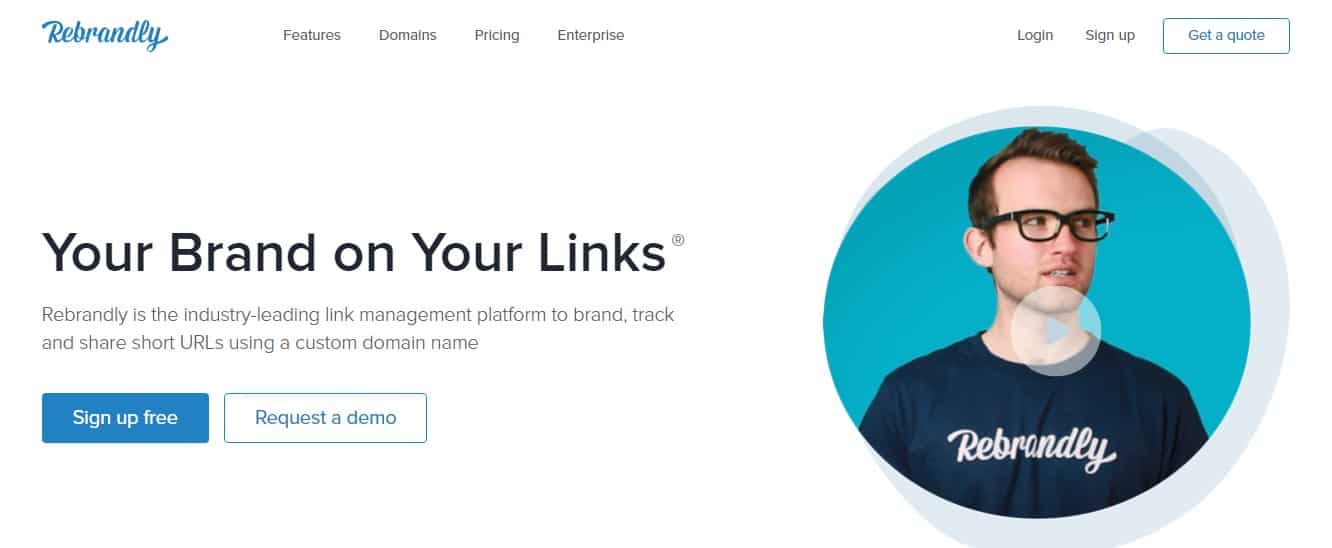 Rebrandly is the industry-leading link management platform. It provides small businesses with UTM builder, link retargeting, URL conditional routing, open graph control, and other features. RiverRock Medical Clinic, Jubilee Life Insurance Company, Glo411, Lamborghini, and Tesla are among Rebrandly's users.
Mohamed Al-Khfaji, Founder of Trend Khana:

Rebrandly allowed me to create short links with emojis in the past, but this future is not there anymore.
Marianella Aponte, Analyst at ZOOM International:

We wanted to avoid losing traffic to our WhatsApp groups, and Rebrandly solved this problem for us.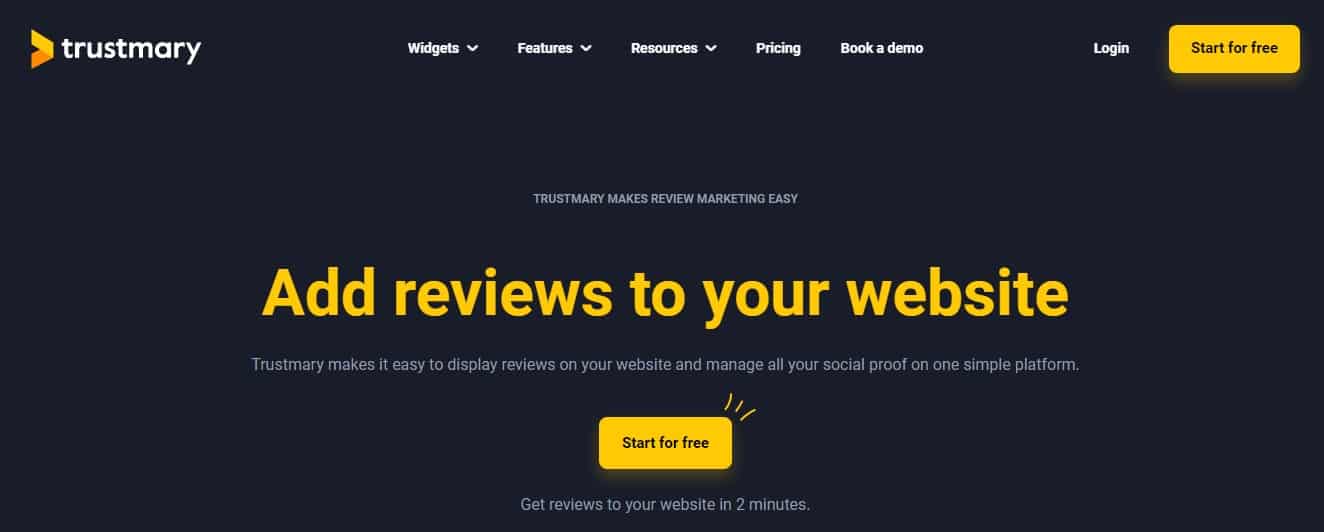 Trustmary is an all-in-one review solution. It helps to add reviews to the website, collect new reviews, find your best reviews, and collect feedback. Pindora Oy, Autolle, Greenfox, Tocoman, and Ruoka Boksi enjoy this marketing tool.
Eemi Karhu, Key Account Manager at DENIOS Finland:

Trustmary is very easy to use and provides excellent methods of gathering feedback.
Kimmo Savolainen, Manager at Aurea Kodit LKV:

Trustmary is simple to use, and the interface has nothing extra that I don`t need.
How Do you Measure the Success of Your Marketing Tools?
Let's talk about the elephant in the room, which is how to measure how well your website marketing is working. It sounds about as interesting as watching paint dry, but hear me out.
Trying to figure out how well your website is doing is like being a detective. First, you must gather clues and assemble the puzzle to see the bigger picture. And just like a detective, you need the right tools to do it. This is where things like data analytics for CRO and UX come in.
Analytics will give you a general idea of how well your website is doing, including how many people visit, where they come from, and how long they stay. CRO (Conversion Rate Optimization) will help you understand how well your website converts visitors into customers. And UX (User Experience) will ensure that your website is easy to navigate, visually appealing, and provides a positive experience for the visitors.
But it's not just about numbers, and it's also about understanding the behavior and feedback of your visitors (NPS, CSAT, CES). That's why it's important to listen to what they say and make changes accordingly.
You need the right marketing tools and expert insights to understand the big picture and make data-driven decisions. Put on your detective hat, and let's crack the case of your website's success!
How do I Know Which Marketing Tools I need?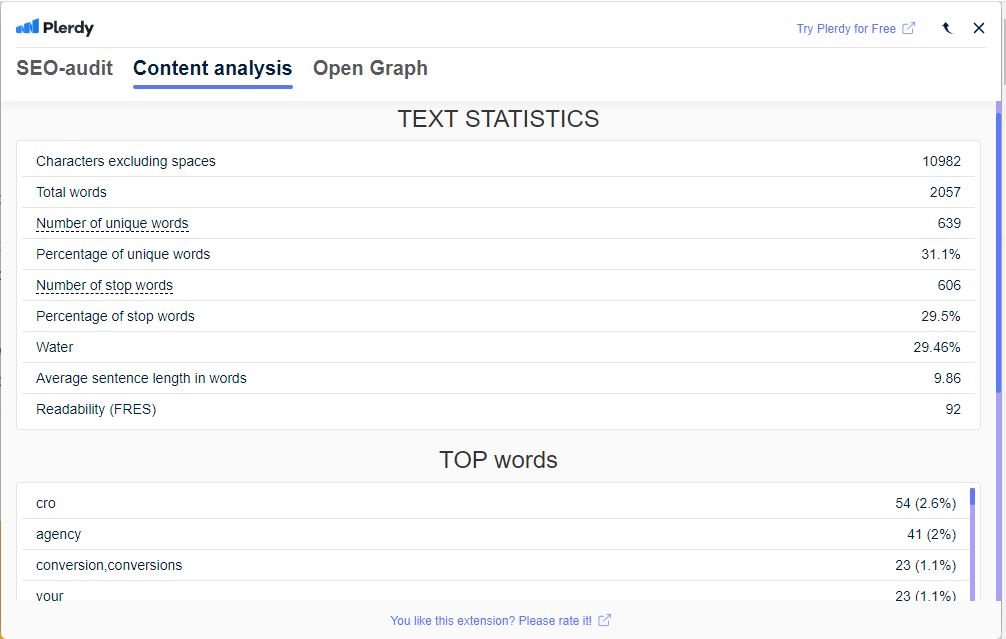 When selecting marketing tools for your website or eCommerce business, do you ever feel like a kid in a candy store? Numerous options are available; it can be difficult to determine which ones will benefit your business and which are a waste of time and money. However, it may be beneficial based on G2 reviews or video tutorials.
However, there are a few essential tools that every website or eCommerce business should have. Analytics will give valuable insights into your site's performance (where users click and scroll). A tool like Plerdy will help you with CRO analytics, and based on this data, it will be easier for you to convert visitors into customers. SEO analytics is more important than ever to get organic traffic and will help your target audience find you. Also, consider tools to make handling email marketing, social media, and customer service easier.
Remember that not all tools are equally effective, so it's important to be selective and strategic.
FAQs about marketing tools for small businesses
In most cases, there are frequently asked questions from digital specialists or business owners, and we'll review just a few tips.
What is the marketing tool most commonly used?
It depends on the industry, business goals, and the type of website, but some popular tools include Google Analytics, Plerdy, SEMrush, Hootsuite, Mailchimp, and Canva. Each of these tools solves different problems and helps different traffic channels.
What skills are needed for digital marketing?
Some basic skills include content creation, search engine optimization, social media management, and analytics. To improve these skills, you should look for videos on YouTube, watch webinars on the topic often, and you can also buy a course on YouTube.
What are digital marketing channels?
These include email marketing, social media, search engine optimization, direct, pay-per-click advertising, content marketing, and influencer marketing. Each of these channels is important in the decision-making process of a potential customer during the purchase process. Therefore, you should build a marketing strategy that includes most traffic channels.
How to grow a small business with the right marketing tools?
Define your business goals, research and select the right tools, track progress, make data-driven decisions, and continuously improve your marketing efforts by testing and experimenting with different strategies and tactics. Look for resources and tutorials that will provide information on improving your skills and knowledge of different tools and channels on YouTube step by step. The most important thing is to start with the first step, only some things at once, and then gradually improve.
Conclusion
Marketing tools are essential for any small business looking to advance its engagement and score better ranking against the competition. While a range of tools is available, it's crucial to identify your unique needs and develop a plan to maximize opportunities. As we've mentioned throughout the article, each tool has pros and cons, so it's essential to explore each section carefully before deciding which one to try. Remember to benchmark your campaign across different tools to find the ideal one.
One thing to remember is that marketing tools only partially collapse the need for collaboration and sharing of info across the pipeline. Instead, they connect you with new ways to explore and develop your business. Plerdy is a good example of a tool you can try for free and analyze UX opportunities.
Overall, this article has been a helpful guide for small businesses looking to launch or scale their marketing efforts. Even if you can't afford to hire marketing experts, these tools can help you develop a good keyword strategy, live up to your engagement score, and connect meaningfully with your audience.