Online marketing is becoming more and more popular — thousands of professionals worldwide are working tirelessly to master new trends and promote their companies' websites. The development of technology has given rise to such a thing as an online marketing ecosystem.
Talking about Internet Marketing, SEO strategy, SEO tips with Marcus Miller.
Marcus Miller is the Internet Marketing and SEO Consultant at Bowler Hat. Bowler Hat is a digital marketing agency based in Birmingham, UK, servicing clients around the world. They help small businesses make a big impact with expert Web Design, SEO & PPC
Online Marketing Ecosystem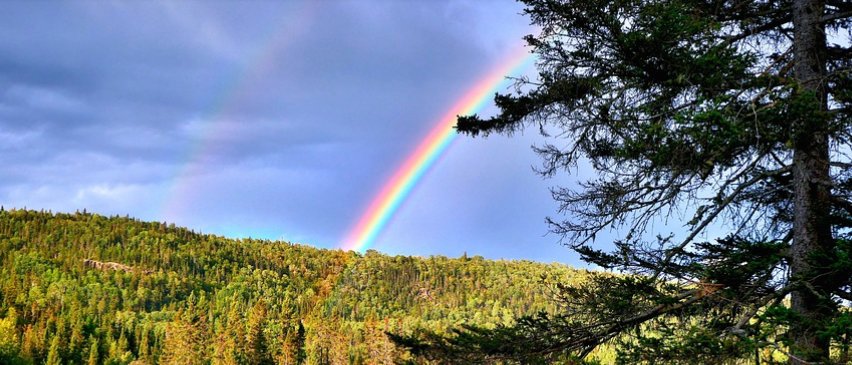 An ecosystem is an environment in which different elements work together for the common good. In the case of online marketing, the elements are your tools. These include blogs, advertisements, social media groups, and anything that is partially yours.
Marketing channels that can also become part of your ecosystem:
Paid search
Search engine optimization
Display advertising
Email newsletter
Text ads
Using each of the listed marketing channels, an entrepreneur can create an online marketing ecosystem. Furthermore, it allows you to use all Online Marketing strategies, which is guaranteed to increase results compared to using only one of the available promotion channels.
Like any component of evolution, online marketing is constantly evolving. Trends and preferences of customers are changing, which means that their search queries also change.
Each of the listed requests over time became more and more in demand until it reached super popularity.
In addition to certain queries related to online marketing, there are countries where users are more likely to be interested in this issue. Top countries in which online marketing has reached the maximum popularity:
St. Helena Island
Laos
Kenya
Ghana
Vietnam
When trying to find the information they need, users use a variety of queries. Search engines collect them by topic and category — for the convenience of other users. Some of the most common topics related to online tools include the following:
Manager
Influencer marketing
Safe & Secure Online Marketing Pvt. Ltd.
Its success can be attributed to its versatility and powerful functionality. It contains the tools that an entrepreneur may need to promote his site. In addition, with the help of online marketing tools, entrepreneurs can create an image, set a style, and make a difference in the sales market.
TOP-7 Online Marketing Plerdy Tools
Online marketing tools are essential to receive, track, analyze and improve site performance. With their help, a person in a business can control the situation on the site and its success. Furthermore, by choosing the right tool, an entrepreneur can be convinced of the effectiveness or ineffectiveness of a launched advertisement or promotion.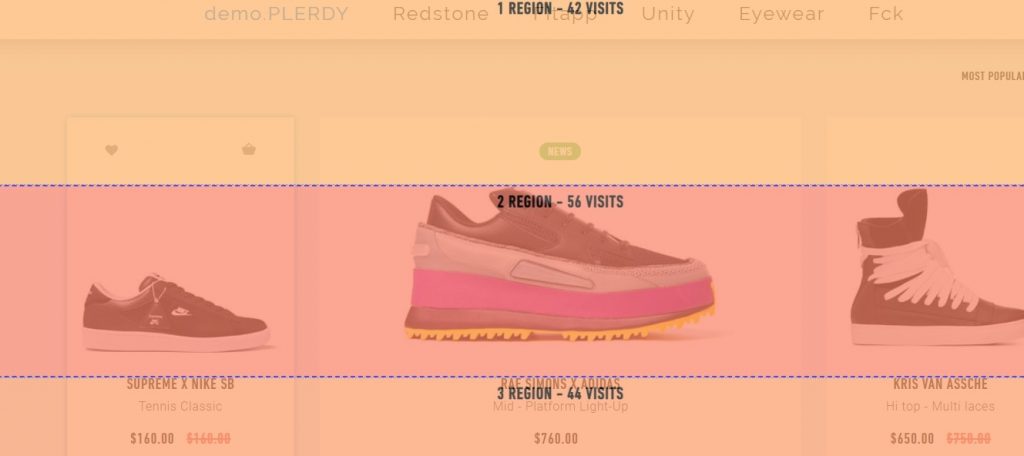 The main purpose of this tool is to track user activity on the page. For example, with Heatmap, an entrepreneur can check the number of clicks, their area, and the scrolling of pages by the visitor.

Popup Forms at Plerdy is an opportunity for entrepreneurs to customize popup banners on their websites productively.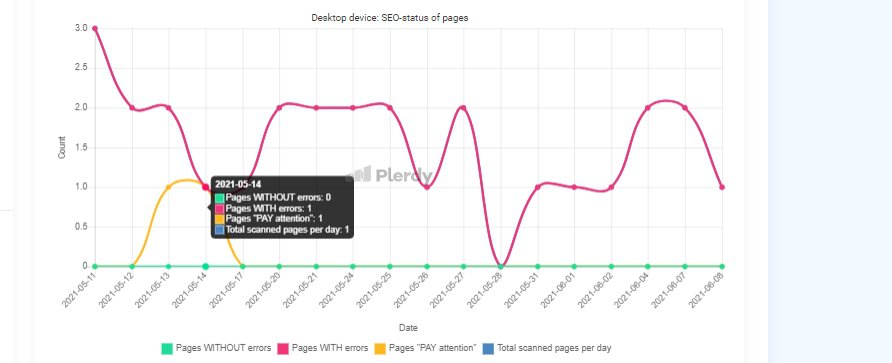 This online marketing tool is indispensable if a website owner wants to achieve promotion through search engine optimization.

Session Replay allows you to analyze replays of sessions of site visitors and identify fragments of pages that have errors. And it is reasonable to conclude — why users leave the site. The function of keeping a record of the activity of visitors on the pages allows you to observe and investigate their behavior.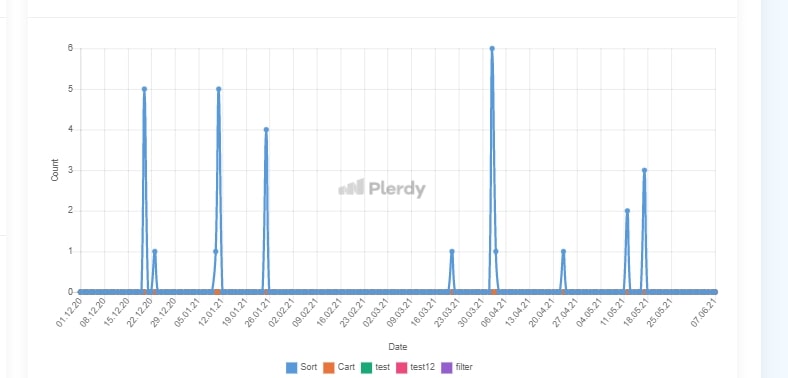 The tool complements the data received by the site owner from Google Analytics. With Event Tracking, an entrepreneur will have up-to-date page analytics and promptly make changes to the site structure.

The proven online marketing tool is designed to point the site owner to the pages that best motivate the user to make purchases. By analyzing the data obtained using Sales Performance, the entrepreneur can understand what convinced the buyer to confirm the order and which elements need to be improved.

Conversion funnel analysis is a reliable online marketing tool. Essential for companies looking to get good results from marketing channels. Informs the site owner about the nuances of user behavior, identifies pages that they ignore, and highlights the most effective marketing channels.
6 Types of Online Marketing Channels

Online marketing consists of several tools that can influence the success of a website. Depending on how correctly they are selected, the further success of the Internet resource may depend. The quality of the work performed on the site determines the traffic to its pages and the company's income.
Search engine optimization
A distinctive feature of search engine optimization is that despite all the knowledge of the world and the experience of professionals, each site needs its approach. Therefore, methods that work on one site will not always show the same results on another. This is why online marketers are constantly experimenting.
Pay-per-click advertising
Paid advertising is another online marketing tool designed to drive traffic and page conversion rates. This online marketing channel differs from the previous one in that the site owner must pay for each click on the advertising banner that users make. This encourages the entrepreneur to post extremely attractive advertising materials. Since the final effectiveness of advertising will depend on the user's interest in the offered offer.
Content marketing
Despite being visually similar to blogging, the challenges of content marketing are completely different. In the blog, the entrepreneur pursues the goal of acquainting the client with information, slowly leading him to cooperation. On the contrary, the job of content marketing is to give the user direction.
Social networks
Social media is the fastest growing and most effective marketing channel today. The popularity and the ability to implement dozens of new algorithms for reading data about user preferences made social networks an excellent platform for promotion.
Affiliate marketing
The concept of "affiliate marketing" means that another person is engaged in selling the company's goods and services — a partner who has a more advantageous position for selling products. Such collaboration will benefit both the person selling the product and the company he represents.
Contextual marketing
This marketing channel makes the site more engaging to users and potential customers through testimonials, blogs, and opinions. Contextual marketing interacts with different customer acquisition channels on a short-term basis to obtain the highest possible performance. This differs from network marketing, which is aimed at establishing long-term relationships through long-term contracts.
Ad Agency or Marketing Firm?

The terms "marketing firm" and "advertising agency" are often used interchangeably. They have sometimes joined the words: advertising, marketing, digital and other terms related to promoting sites and products.
There is no precise definition for these concepts, but the client needs to pay attention to the methods used by the organization.
Agencies and firms have different methods of influencing websites and audiences. Therefore, having understood the differences between the two types of organizations, the entrepreneur will decide which company he should contact. However, to better understand what a businessman needs, it is enough to consider the specifics of marketing firms and agencies.
A marketing agency is an organization that provides services in the field of promoting sites and company products. Most often, agencies provide more creative services — identity, branding, company positioning. In addition to the above, marketing agencies often deal with slogans and other niches where imagination and a better understanding of the client are needed.
Best Online Marketing Agencies in the USA vs. the UK
As with any niche, online marketing has its leaders. For a good start in business, you need to target leading agencies. We will consider them below.
Online Marketing Agencies in the USA
Marketing agencies in America are very popular — new companies are created and opened every day. The demand for agency services is very high. Still, some companies do their jobs so efficiently that they become the best in the country.
WebFX

WebFX is a tech-enabled digital marketing solutions provider, and they create custom strategies for each of our clients based on their needs and goals. Their team is made up of award-winning marketers, designers, and developers.
Minimum project price: $1000
CEO & Co-Founder: William Craig – with his 24 years of experience in the Internet marketing industry, has gained extensive knowledge of all phases of Internet services and strategy: information architecture, quantitative analysis, systems development life cycles, Internet advertising, e-commerce, user interface design, and search engine optimization, his current area of expertise. William's background in scientific computing and information architecture provided the foundation for CrawlerFX, a proprietary search engine for SEO, which contributed to WebpageFX's perpetual ranking as the #1 SEO Agency in the US, as ranked by Heardable.com. Under William's leadership, WebFX was named by Inc. Magazine as one of the 5000 fastest-growing companies in the US in 2012, 2013, 2014, 2015, 2016, 2017, 2018, and 2019.
Clients: Furbo, PaulB Parts, York Saw and Knife, Cutting Edge Firewood etc.
Mighty Citizen

Mighty Citizen transforms mission-driven organizations through branding, marketing, and digital communications. They help nonprofits, governments, associations, and universities increase their impact and revenue by creating deeper connections with their audiences.
Services: digital transformation, branding, research, design, and content
Founder & CEO: Nick Weynand began his entrepreneurial journey in 1999 when he founded TradeMark Media while earning his degree from The University of Texas at Austin.
Clients: The University of Texas at Austin, American Association of Nurse Practitioners, Texas Health & Human Services, Humanity & Inclusion.
iSynergy


​
Northeast Ohio's Leading Digital Marketing & SEO Agency Our inquisitive nature and dedication to success give our clients an edge over their competition. If you're looking to redefine and expand your digital presence, you've come to the right place.
Founder & CEO: Steve Cross
Clients: Alan Ricks, Beacon, Binco, Blue Sky, CDI, Declan, HBK etc.
The Bigger Boat

The Bigger Boat is an award winning integrated marketing agency, based in Mirfield in West Yorkshire.
Director: Andrew McCaul – 18 years' experience in marketing strategy and digital marketing, including SEO, PPC and CRO.
Clients: Duckhams, Deuren, BABY born, Baby Annabell, Little Tikes, Pipkits.
Creative sponge

Creative sponge connect brands with consumers. Through carefully planned pieces of activity, they create marketing campaigns and brand identities that spark conversation and deliver conversion.
Founder & CEO: Alex Tosh – Built from scratch a vibrant brand communications agency with a great client base and enthusiastic team.
Clients: Rest, Inspiration Trust, Roveel, Air Ambulance Week, Rotam Agri Chemicals, Anpario plc, British Skydiving
Directive

Directive Consulting the software performance marketing agency that delivers what others only promise. Hit your SQL targets every time.
Founder, CEO: Garrett Mehrguth – enjoy speaking/writing on marketing, strategy, and business. If your SaaS company needs search marketing help, shoot me a message.
Clients: Matillion, Sumo Logic, TigerConnect, Xactly, Vyond, TokenEx.
Each of the listed online marketing agencies has its copyright strategies— and they are all considered the best. Focusing on such companies, an entrepreneur can adopt good ideas and tools from the chosen company and further develop his own business.
Conclusions
Online marketing is a complex system made up of dozens of tools and hundreds of different strategies. None of them can be universal. The use of each tool or their combination in the context of different sites can bring a different effect. To predict the results of certain marketing campaigns, it is necessary to analyze in detail the data obtained using Google Analytics and Plerdy services.