Small business owners, buckle up! It's time to turbocharge your marketing strategy with the top 15 marketing tools specifically designed for your needs. These tools will help you tackle tasks such as:
Why is Plerdy a game-changer for CX website analysis? It's simple – this cutting-edge tool offers invaluable insights into user behavior, enabling you to optimize your website and convert more visitors into loyal customers.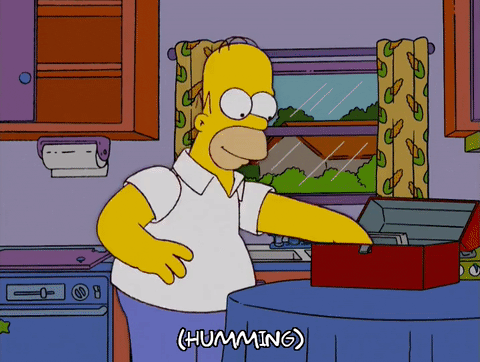 Stay tuned as we reveal the best marketing tools that'll propel your small business to new heights. Remember, the right toolkit is your secret weapon in the battle for market dominance!
Essential Marketing Tools for Small Businesses
Boost your small business's growth with these top-notch marketing tools, designed to streamline your strategies and deliver results:
Social Media Management: Tools like Hootsuite and Buffer help to schedule and manage content across various platforms, driving customer engagement.
Email Marketing: Mailchimp and Constant Contact offer user-friendly solutions to craft personalized email campaigns that resonate with your target audience.
SEO and UX: Google Analytics 4 and Ahrefs provide insights into website traffic, while Plerdy enhances conversion rates (CR) with heatmaps and session recordings.
Content Creation: Canva and Adobe Creative Suite empower businesses to create visually captivating marketing collateral, from infographics to videos.
By harnessing the power of these marketing tools, small businesses can amplify their online presence and outshine competitors. Remember, a well-rounded toolkit is a key to unlocking your business's potential!
Pinpointing Essential Marketing Tools for Your Business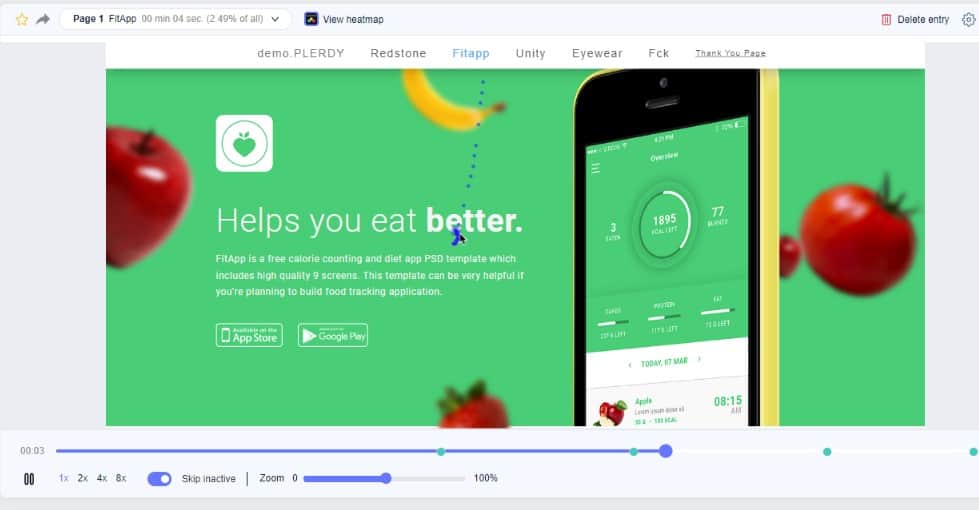 Determining the marketing tools your small business needs hinges on understanding your objectives and target audience. Here's a handy guide to help you choose wisely:
Identify Goals: Outline your marketing aspirations, such as increasing brand visibility, driving website traffic, or boosting sales.
Know Your Audience: Pinpoint your target demographic, their preferences, and the platforms they frequent.
With these insights, select marketing tools tailored to your needs:
Social Media Management: Engage with your audience on their preferred platforms using scheduling tools like Hootsuite and Buffer.
Email Marketing: Foster connections with personalized emails via Mailchimp or Constant Contact.
Analytics: Google Analytics 4 and Similarweb facilitate data-driven decision-making, while Plerdy specializes in UX & CRO analysis to optimize the user experience.
Content Creation: Canva enables the production of eye-catching visuals that capture your target market's attention.
Armed with these marketing tools, your small business can flourish – just remember, adaptability is paramount. Regularly reassess your strategy to stay ahead of the game and maintain a razor-sharp edge in the competitive landscape.
Dive into our handpicked selection of the best 15 marketing tools designed to catapult your small business into the limelight. These tools will revolutionize your marketing game plan, from innovative social media management to razor-sharp analytics. Prepare for a lift-off as your small business soars to success with these indispensable marketing aids.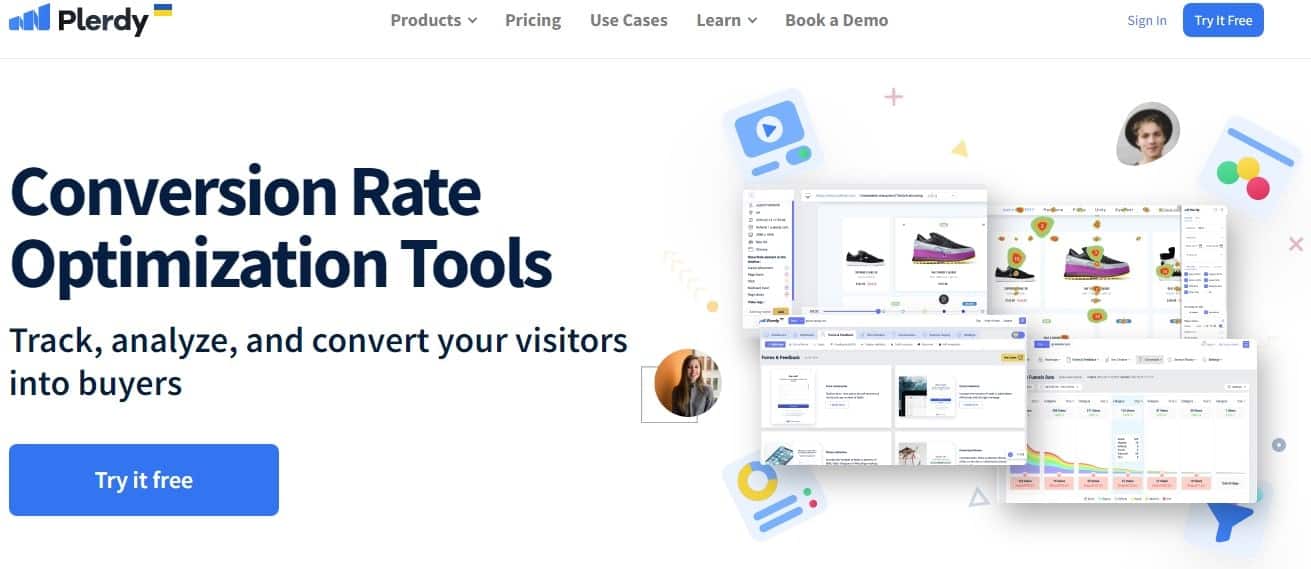 Plerdy is a perfect tool for small businesses looking to elevate their marketing game. As an all-in-one marketing tool, Plerdy offers a myriad of features that simplify and enhance marketing efforts. Here's how Plerdy empowers small businesses:
SEO analysis: Stay ahead of the curve with in-depth website audits that pinpoint areas for improvement.
Heatmaps tool: Uncover user behavior and optimize web pages for maximum engagement.
Sales tracking tool: Keep tabs on vital e-commerce metrics and fine-tune strategies for stellar results.
Pop-up forms: Capture leads effortlessly with attention-grabbing pop-ups tailored to your audience.
With Plerdy in their tools, small businesses can hit the ground running and outshine the competition. This versatile tool streamlines marketing initiatives, allowing teams to focus on creating impactful campaigns that drive growth. Trust Plerdy to be your marketing sidekick, and watch your small business flourish like never before.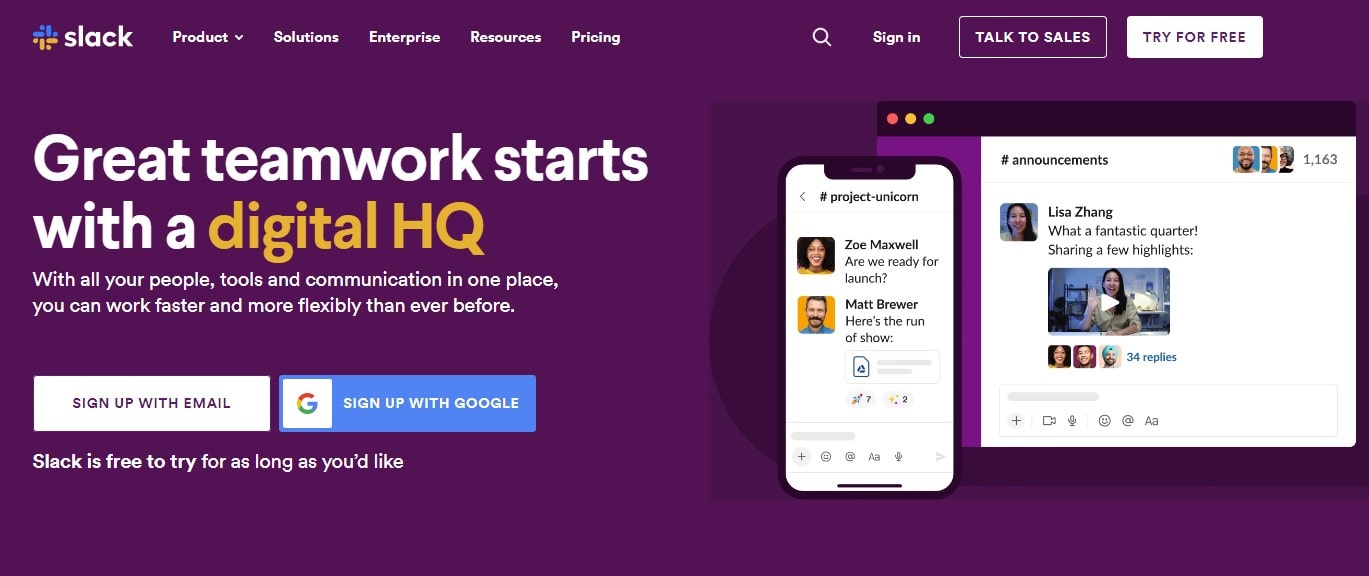 Small businesses often struggle to juggle multiple tasks while striving for growth. Enter Slack, a powerful marketing tool that combines teams like peas in a pod. With Slack, small businesses can:
Collaborate seamlessly: Streamline communication and keep everyone in the loop with dedicated channels.
Integrate tools: Unify your favorite marketing apps, like Mailchimp and HubSpot, for a cohesive experience.
File sharing: Share and organize crucial marketing materials in one easy-to-access location.
Stay connected: Keep the ball rolling, even on the go, with the user-friendly mobile app.
Leveraging Slack's capabilities allows small businesses to foster a collaborative environment that fuels marketing success. This marketing tool is a springboard for innovative ideas and encourages cross-functional teamwork. As a result, marketing initiatives become a well-oiled machine, propelling small businesses toward their growth objectives. So embrace Slack, and watch your marketing efforts soar to new heights.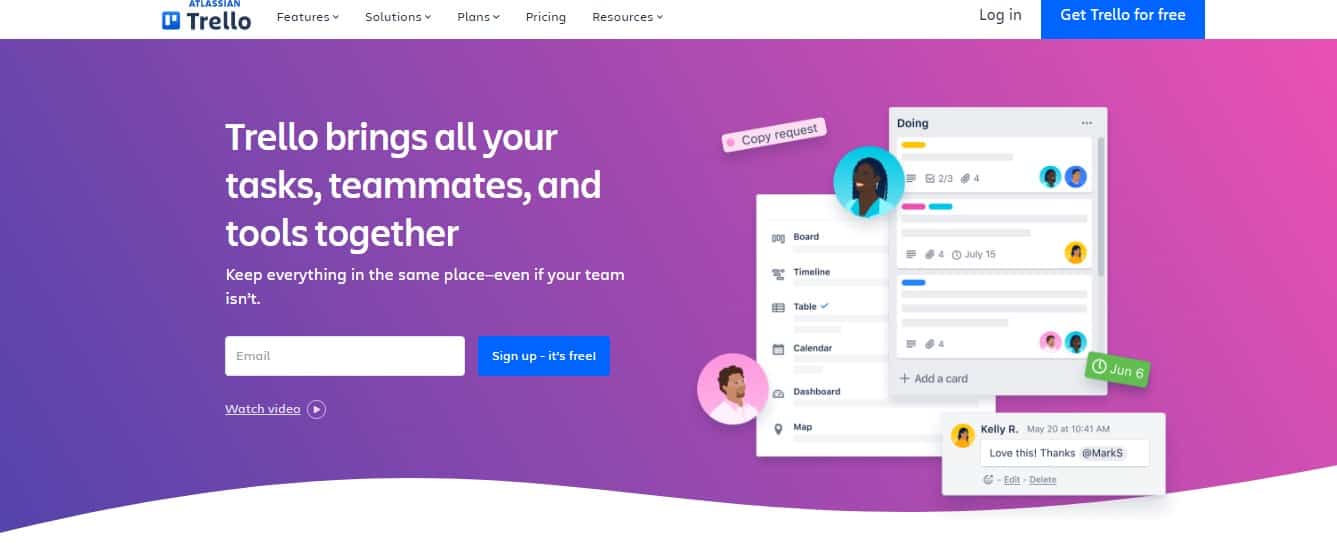 In the ever-changing world of small business marketing, Trello shines as a versatile tool that helps teams keep their ducks in a row. This visual project management tool empowers businesses to:
Organize campaigns: Break down marketing projects into bite-sized tasks using boards, lists, and cards.
Track marketing progress: Move cards across lists as projects advance, keeping everyone on the same page.
Assign marketing tasks: Allocate responsibilities like a well-choreographed dance, ensuring deadlines are met.
Integrate apps: Bring your marketing stack under one roof with Power-Ups, such as Google Drive and Slack.
Trello serves as the linchpin of marketing project management, allowing small businesses to streamline workflows and stay ahead of the curve. The tool's bird's-eye view ensures no task falls through the cracks, fostering a culture of accountability and collaboration. By adopting Trello, small businesses can rest assured that their marketing campaigns remain on track, driving growth and success.

In the bustling realm of small business marketing, Sender emerges as a top-notch tool to help businesses stay connected with their target audience. This email marketing tool offers a cornucopia of features that enable businesses to:
Craft eye-catching emails: Design professional, attention-grabbing emails using Sender's drag-and-drop editor.
Segment subscribers: Slice and dice your email list to deliver personalized content that hits the nail on the head.
Automate marketing campaigns: Set it and forget it with autoresponders, nurturing leads while you focus on other tasks.
Analyze marketing performance: Monitor open rates, click-throughs, and conversions, paving the way for data-driven decisions.
By utilizing Sender, small businesses can make waves in the vast ocean of email marketing. The marketing tool equips them with the tools to create engaging content that resonates with customers, fostering brand loyalty and driving sales. In the long run, Sender helps businesses stay top-of-mind with their audience, making them a force to be reckoned with in the marketplace.

Mailchimp, a trailblazer in small business marketing, is the bee's knees for entrepreneurs aiming to build their brands and connect with customers. This all-in-one marketing platform unleashes a treasure trove of features to help small businesses spread their wings:
Design standout emails: Create visually appealing emails in a snap with Mailchimp's user-friendly templates.
Automate marketing: Save time and effort by automating email campaigns, allowing you to zero in on other vital tasks.
Segment audiences: Divide and conquer your email list, delivering tailor-made content that resonates with each subscriber.
Track performance: Keep tabs on email metrics, empowering you to make data-driven adjustments and refine your strategy.
Mailchimp paves the way for small businesses to cut through the noise and make a lasting impression in customers' inboxes. By offering a comprehensive suite of marketing tools, Mailchimp empowers businesses to create meaningful connections, driving customer loyalty and boosting sales like a well-oiled machine.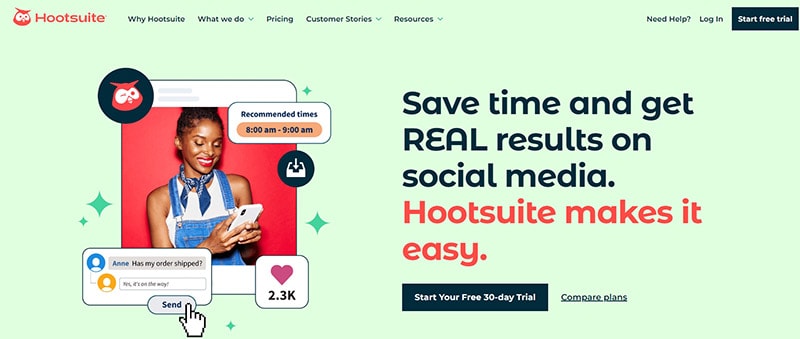 Hootsuite, a top dog in the world of social marketing media management, is a game-changer for small businesses keen on making waves online. This nifty tool streamlines your social presence, letting you manage it like a pro:
All-in-one marketing dashboard: Juggle multiple social accounts easily, thanks to Hootsuite's centralized hub.
Schedule content: Keep your followers engaged around the clock by planning and scheduling posts in advance.
Monitor marketing conversations: Stay in the loop and never miss a beat by tracking brand mentions, hashtags, and keywords.
Analyze performance: Gain valuable insights and sharpen your strategy using Hootsuite's robust analytics tools.
Putting all your social eggs in Hootsuite's basket will save time, boost efficiency, and maintain a consistent brand image across various marketing tools. Hootsuite helps small businesses connect with customers, respond to criticism, and remain ahead in the fast-paced social media world.

Buffer, a powerhouse in social media management, helps small businesses thrive in online marketing. These user-friendly tool works wonder for streamlining your digital marketing efforts:
Multi-tool scheduling: Plan, craft, and queue up your content across various social channels, all from one convenient spot.
Visual calendar: Get a bird's eye view of your content pipeline to identify gaps and optimize your publishing schedule easily.
Post analytics: Dive deep into your social performance, deciphering what resonates with your audience and tweaking your approach accordingly.
Team collaboration: Get everyone on the same page, allowing multiple users to contribute, review, and approve content in a snap.
With Buffer in your corner, small businesses can effortlessly juggle their social marketing presence and keep their audience hooked. By simplifying content planning and analysis, Buffer enables you to fine-tune your marketing strategy and consistently hit the mark with your target audience. So don't miss this opportunity to level up your social media game!
Canva, for small businesses, takes visual marketing to new heights. This innovative tool empowers anyone to create eye-catching graphics without breaking a sweat:
User-friendly interface: Canva's intuitive drag-and-drop system makes designing a walk in the park, even for the artistically challenged.
Massive template library: Choose from thousands of professionally crafted marketing templates to kick-start your creative juices and whip up stunning visuals in no time.
Rich asset collection: Customize your designs with a vast selection of fonts, icons, and stock images, ensuring your content stands out.
Collaboration made easy: Invite marketing team members to join the creative process, streamlining design work and maintaining brand consistency.
Canva offers small businesses the golden ticket to produce jaw-dropping visuals that captivate their target audience. By leveraging this versatile tool, you'll elevate your brand's image and keep your customers returning for more. Give Canva a spin and watch your visual marketing game skyrocket!

HubSpot, the ace up the sleeve for small businesses, packs a powerful punch in streamlining marketing efforts. This all-in-one marketing tool takes your business to new heights by offering:
CRM: Keep track of leads and customers easily, ensuring you take advantage of every step in the sales process.
Inbound marketing: Attract, engage, and delight prospects by creating magnetic content that pulls them into your sales funnel.
Marketing automation: Save time and resources by automating repetitive tasks, freeing you up to focus on what really matters.
Analytics: Dive deep into data-driven insights, tweaking your strategy for maximum impact.
With HubSpot at your side, you'll have a bird's-eye view of your marketing efforts and the ability to orchestrate winning campaigns like a seasoned maestro. Hence, leverage the power of HubSpot and see your small business flourish instead of leaving it to chance.

Pixpa, the swiss-army knife for small businesses in the creative sphere, shines a spotlight on your artistic prowess. This go-to marketing platform flaunts a myriad of features designed to showcase your work and reel in clients:
Portfolio website: Craft a stunning online presence, turning heads and leaving a lasting impression.
Client galleries: Showcase your work in private, customizable galleries, taking client collaboration up a notch.
E-commerce: Monetize your passion by selling prints, products, or digital downloads with a seamless online store.
Blogging: Share your insights, inspirations, and ideas, fostering a community of like-minded enthusiasts.
With Pixpa in your corner, your small business and marketing will have the Midas touch, transforming your creative skills into a lucrative venture. So unleash your full potential and let Pixpa be the catalyst that propels your brand to the limelight!

Wix, the one-stop shop for small businesses seeking a dazzling online presence, sets the stage for success. With its sleek, user-friendly interface, Wix hands you the keys to the kingdom, empowering you to craft a digital masterpiece:
Website builder: Dive headfirst and build your dream website with Wix's intuitive drag-and-drop editor.
Templates: Choose from many professionally designed templates, ensuring your brand stands out.
App market: Up your site with a cornucopia of apps, boosting functionality and engagement.
SEO and marketing tools: Climb the search engine ladder with built-in optimization features that help you reach the top.
E-commerce: Open the floodgates to online sales, transforming your website into a revenue-generating powerhouse.
Wix is the secret sauce that puts your small business in the fast lane, paving the way for a thriving online presence and boosting marketing. So seize the opportunity to let your brand take center stage with Wix as your trusty sidekick!

SiteGuru, a game-changing marketing tool, lifts the veil on your small business website's performance, highlighting areas that need TLC. With SiteGuru in your corner, you'll uncover hidden gems, turning your website into a well-oiled machine:
SEO analysis: Knock it out of the park with SiteGuru's in-depth SEO audit, pinpointing areas to improve and bolster your rankings.
Usability checks: Smooth your site's user experience (UX) kinks, ensuring visitors stick around like glue.
Technical audits: Get under the hood and fix technical glitches that may be holding your site back from reaching its full potential.
Page speed: Rev up your site's loading times, keeping your audience engaged and reducing bounce rates.
Mobile optimization: Make sure your site is mobile-friendly, catering to the ever-growing mobile audience.
With SiteGuru, you'll be in the driver's seat, navigating your small business toward a future of online triumph. So say goodbye to blind spots and hello to a polished, high-performing website!

Sitechecker, a nifty SEO marketing tool, gives small businesses a leg up in the digital world, providing a comprehensive website analysis that'll leave no stone unturned. By offering invaluable insights, Sitechecker helps you roll up your sleeves and get down to business:
On-page SEO: Cut through the noise and optimize your site's on-page elements to rank higher in search results.
Backlink tracking: Keep an eagle eye on your backlinks, weeding out the bad apples and nurturing the good ones.
Keyword monitoring: by tracking keyword rankings and capitalizing on lucrative opportunities.
Site health: Be the master of your domain, maintaining a healthy site that's firing on all cylinders.
Competitor analysis: Know your enemies, comparing your site's performance with rivals to stay in the race.
Sitechecker empowers small businesses to level their online presence, transforming their websites into lean, mean marketing machines. It's time to take the bull by the horns and conquer the digital landscape!

Rebrandly, a game-changing marketing tool empowers small businesses to make a big splash in the digital pond with custom-branded short links. Kiss those long, ugly URLs goodbye and put your best foot forward with Rebrandly's top-notch features:
Custom domain: Carve out your niche with a memorable, branded domain that'll make your audience sit up and take notice.
Link tracking: Keep tabs on your links' performance, zeroing in on what makes your audience tick.
Collaboration: Teamwork makes the dream work, so rally the troops and manage your links.
Link retargeting: Cast a wider net and capture more leads by adding retargeting pixels to your links.
Integration: Play well with others, seamlessly integrating Rebrandly with your favorite marketing tools.
With Rebrandly in your arsenal, small businesses can strut their stuff in style, leaving a lasting impression on their target audience. So it's high time to up the ante and make your brand shine like a diamond in the rough!

Trustmary, a savvy marketing tool, helps small businesses hit the ground running by harnessing the power of customer testimonials. Of course, a picture is worth a thousand words, but a genuine review speaks volumes about your business. Trustmary's standout features include the following:
Testimonial collection: Use customizable feedback forms to gather glowing reviews like bees to honey.
Video testimonials: Let satisfied customers talk and bring your brand's story to life with captivating video snippets.
Display widgets: Show off your raving reviews front and center on your website, turning fence-sitters into loyal fans.
Analytics: Keep your finger on the pulse with insightful data, optimizing your testimonials to make an even bigger splash.
Integration: Fit Trustmary into your marketing puzzle seamlessly with other tools.
Trustmary helps small businesses use authentic testimonials to enhance trust, marketing, and conversions. It's time to let your customers sing your praises and take your business to a new summit!
Bottom Line
Arming small businesses with the right marketing tools is crucial for thriving in today's competitive landscape. Our carefully curated list of the top 15 marketing tools is designed to cover all bases – from engaging ads and influential blogs to quality content and interactive surveys. 💥
Maximize your ROI by leveraging these powerful tools, including popular favorites like Ubersuggest for SEO, Plerdy for UX, and Sendinblue for email marketing. Embrace the freedom of tiered pricing plans for services like ActiveCampaign and Pipedrive, ensuring you only pay for what you need.
Don't forget the significance of integrating software like Zoho CRM with your marketing toolbox for seamless data management and reporting. Boost your e-commerce and WordPress website's performance by incorporating plugins and tools that cater to your unique requirements.
The key to success lies in continuously adapting to the ever-changing trends and technologies in the marketing world. And for a game-changing user experience analysis tool, try Plerdy with its free trial, offering heatmap reports and conversion rate optimization features.
Now's the time to take the leap, equip your small business with these marketing champs, and watch your brand skyrocket! 🧨