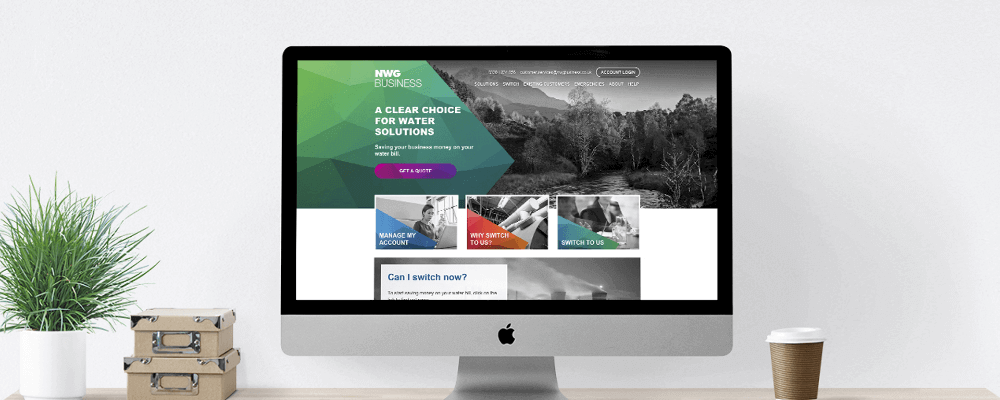 Usability of your website or online store is crucial to achieving success in e-commerce. It deals with logic, clear navigation, and functional interfaces. Generally, good usability means ease-of-use. No matter how high your traffic is, your sales and conversion rates won't grow if the usability is poor.
The thing is, that the majority of modern websites face a common problem with users. Visitors are very choosy and impatient, so they continuously ask themselves: Where are we? What are we doing here? How can we find what we need?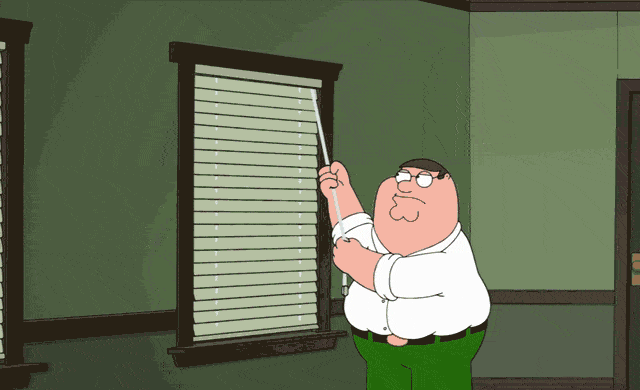 As a result, you have some traffic but the conversion remains – let's put it that way – insufficient. At first glance, it looks like you need to invest more in SEO promotion and contextual advertising but in reality, the problem won't disappear. Users don't like to look for a registration form, a Buy button, a phone number, etc. It's a too complex task they are unwilling to solve. When a web resource is unclear, we just close it. To understand what problems users face on your website, you should do a usability audit. A usability audit is a comprehensive evaluation of all components of a website or online store that helps to find out why visitors don't convert into buyers. Many think that by changing a menu color or adding fancy functionality they will immediately get a flow of customers, but this is not the case.
Tasks that can be solved with a usability audit: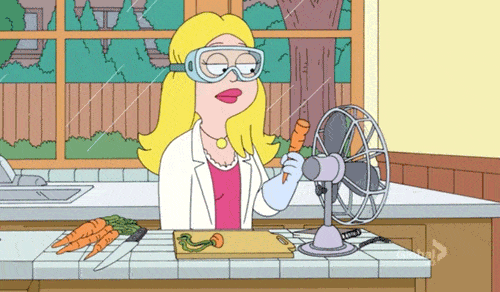 When you improve website usability, conversion rates increase. The principle is simple: users come to your website, immediately find what they need, and you get the customers. You literally step by step lead them to the desired goal. If everything goes as planned, macro and micro conversion rates will grow. A website usability audit is more than changing a design or adding a Buy button. It includes a deeper analysis. You study different paths and user behavior on your resource, take into account your business goals, field, type of the website, target audience, competitors, and other things. Generally, a usability audit helps to:
Find mistakes, flaws, or bugs which prevent users from completing target actions
Implement recommendations and improve the usability of a website or online store
Increase conversion rates, grow sales and income
Provide a competitive edge, since users will get everything they want on your resource and won't go to other websites
In most cases, website owners are sure that if their resource is new and keeps up with all trends, there is nothing to fix there.
But the experience shows that there are always some mistakes, flaws, or details that affect conversion rates.
Thus, a usability audit may be useful for:
For websites and online stores that want to succeed in e-commerce, a usability audit is a must. The point is that an increase in conversion rates is key for such resources. Here are the main categories:
Existing websites and online stores that want to increase income.
Online stores (since usability affects sales and customer loyalty).
Projects under development (to create a proper and effective resource from the very beginning).
Usability testing allows detecting problematic areas where a conversion rate drops. It shows what obstacles prevent visitors from completing target actions and helps to design a strategy based on empirical data.
Stages of a website usability audit:


To achieve the desired level, you need to collect data, evaluate the situation, make adjustments, and track the result. These four elements guarantee success, but how to start the testing? Go through the following stages:
Elements of the structure: clear navigation and sections, working links and filters.
Technical parameters: download speed and display on all devices, cross-browsing, the functionality of all elements.
Design: an evaluation of the quality of website elements, the general look and feel of the resource.
Content: a check of coherence and accessibility, an assessment to define whether the content solves the set tasks.
Conversion paths: testing of all conversion components to make sure that all main actions for purchase completion are seamless.
To refine all parameters and notice all possible flaws, we recommend sticking to checklists during a usability audit. After that, one must create a plan of recommendations on fixing all mistakes.
15 advantages of a usability audit you have never heard of
Obviously, a usability audit is not only an assessment and guidance for your site but also some great bonuses you can get as a result. By reformatting your resource, you can both achieve top search results and attract additional traffic, but most importantly you can increase sales and turn potential buyers into customers. We have completed a list of the benefits of usability testing you can get after making the changes.
Competitive edge
By improving usability, you make your website more preferred by potential customers. When a web resource is easy to use, visitors immediately find what they need and become customers. You leave your competitors far behind. Note that you should change your website or online store only after a usability audit is done. If you implement all recommendations step by step, test them, monitor and record indicators, you will get great results really soon.
Website responsiveness
A proper display of your website on all devices is extremely important. In fact, regardless of who your potential buyer is, a businessman or a stylish girl, they use different devices, browse on smartphones or tablets and buy accordingly. So why should we neglect this? The analysis of technical components will help to detect problems with responsive versions and, of course, fix everything. For example, take a look at the screenshot of the feedback popup which isn't fully displayed

And in a horizontal mode, menus are overlapping

Download speed
Download speed takes the second place after the responsiveness since customers don't like waiting (this already should be taken as given). So you must work to improve the speed and strive to make your website as fast as possible. Delete photos and videos that overload your website as well as unnecessary pages, filters, or non-informative blocks. For example, you can remove extra elements from the pages of a mobile version, since they slow it down

Interesting content
Informative content of product cards will attract users' attention and improve your online karma. Indeed, nobody is going to rack their brains and read an unformatted and boring text to find the necessary information. Make effort to create appealing and optimum content for your blog or product descriptions to tailor them for your needs. A usability assessment will indicate the advantages and disadvantages of your materials. For instance, the page of this health resort includes a low-quality picture which is completely unclear to users:

Promotion in search
Usability affects ranking in search engines. If your website is easy-to-use, the behavioral factor improves. As a result, the bounce rate reduces while the time spent on pages and page view time increase. A target audience is more interested in such website, and this is a positive signal for search systems. By improving usability, you will receive small bonuses and get into the TOP faster.
Targeted traffic
Since optimization improves the ranking of a website, its traffic also increases. If you work with different traffic channels and have great usability, the clients that come through one traffic channel will return through others. The overall behavior factor improves.
Improvements
After the testing, you will find out what exactly needs to be corrected first and foremost, what currently hinders the work of your web resource. An unnecessary functionality, a long registration form, and big ads are killing your traffic and promotional budget. Only a thorough analysis can show real obstacles on the way to the desired rates. For example, this search form on the main page doesn't work properly

We enter the request, click Search

And find nothing related. This should be fixed immediately since users also cannot find what they are looking for.
Great recommendations
You can not only fix your flaws with the help of the audit but also refine your website or online store. Take into account the preferences of your audience to add interesting features, such as reviews of the online store, display of products of the same color, or your advantages in figures. You just have to really know what attracts your potential and loyal customers.
Web analytics of the website
Not only fixing mistakes is important, one should also monitor the results of corrections and refinements. Preserve achievements and make new corrections based on the analytics. To track the effectiveness of usability changes, use Google Analytics or Plerdy click heatmaps. Also, evaluate the overall performance of the resource, including its technical components, functionality, and design. You will get a clear presentation of useful and important information.
Loyalty and repeat sales
It is probably a well-known fact, but if customers like your place, they will come again. In addition to repeat sales, you will also get customer loyalty and word of mouth marketing. This parameter is definitely included in the usability checklist.
Higher average check
Increase your average check. When all processes are fine-tuned and a customer makes an order/purchase/registration or any target action, you can offer them more. Cross-selling and upselling are very effective here. For instance, you may use email campaigns.
Better design
After the usability audit, you can implement great design and style solutions in the whole resource as well as its separate elements, pages, or blocks. Find out what you really need and what can backfire. Anyway, the redesign is a must.

No Learn More, Go to, or Buy button
Saved promotional budget
We aren't going to remind you that usability testing is a step forward. Sticking to all the recommendations, you will simplify the conversion of visitors into buyers and thus, reduce expenses on clients. Also, your promotional campaigns will be better planned, as you will get higher sales with the same budget.
Unique design
You should distinguish yourself from template websites and standard online stores. But very often everything is vice versa. We look at the websites of our competitors and do something look-alike. Sometimes studying the market is useful, yet a unique design will become your defining feature in the ocean of similar offers.
Three-click rule
The essence of this simple recommendation is that users should be able to find all necessary information with no more than three clicks. Just three clicks and you get the result. There are proponents and opponents of this theory, but anyway we insist on making the resource as simple as possible.
Conclusion
At first, it may seem like we are talking about some obvious things. Yet dealing with their own business, people often forget about everything and create a resource to match their personal tastes and needs. However, your website is for users. They are the ones that will make purchases and recommend you to their friends. A website or online store is a direct connection with potential clients, so don't neglect it. After the usability audit, you get clear instructions on how to improve your work and make it more effective.