How to add a guest post on the Plerdy blog
The Plerdy blog is a thematic information platform that publishes author's articles on the following topics:
new technologies in the field of Internet marketing;
checklists and expert recommendations for website promotion;
detailed answers to current questions about the e-Commerce field;
reviews of new digital tools for SEO specialists;
cases of the usage of the Plerdy tools.
We are open to guest posting.
What for do we publish a guest post on the Plerdy blog?
Our target audience includes SEO experts, PPC specialists, analysts, Internet marketers, and business owners. If they may find the topic you want to post on useful or interesting, then this is something worth sharing.
What are the advantages of posting a guest post on the Plerdy blog?
You declare yourself as an expert in a particular issue.
You find new clients or business partners.
You share an interesting experience with like-minded people.
If you have any doubts concerning what is best to share, first, contact us at [email protected]. Specify the topic and a few theses you would like to share with our blog readers in the body of the letter. We will do our best to respond to your request in the shortest period.
What should a guest post for the Plerdy blog be like?
We appreciate quality much more than quantity, so we are in no hurry to get multiple texts. The Plerdy blog should primarily be a source of helpful and unique information for our readers.
We have several criteria for the quality of your text:
The guest post must be written specifically for our blog (no rewriting).
The textual part of the article should be well-structured and easy to read (achieve this by using subheadings, numbered and bulleted lists, insets, etc.).
It must contain screenshots of sample sites, tools, etc. (use the .jpg, or .gif formats and specify primary sources). You can use GIFs as appropriate humor https://giphy.com/  The image size allowed is 800*400 pixels.
The material is relevant, valuable, and interesting to use already now.
The article should be written without water. Provide more examples.
You should add links to primary sources (Fobes, Gartner). This applies to statistics, reports, ratings, and so on.
The article should mention the names and surnames of experts and companies as an example.
The number of characters makes no difference to us. Practice shows that, on average, 6–7 thousand characters is enough to reveal a topic. However, in case your guest post is much longer, mind that we don't have any biased attitude towards long texts.
You should also be ready to refine your text. This is regular practice — we try to make the material as interesting as possible for our constant readers.
Be sure to contact us at [email protected]
Editor's recommendations for copywriters
Watch the meaning of sentences – sometimes it is lost or distorted in the process of deep rewriting.
Repetitions: try not to use the same words or the words sharing the same root in a single paragraph (and even more so in a single sentence). Look for synonyms. But check out if they are adequately translated.
Remove water out of the text: filter out such words as "your", "yours", "you", etc. Write a text. Reread it. Shorten it. For example: … In order to achieve what you need – TO REDUCE…
Try to write in short sentences – accurately and to the point.
Express fewer assumptions but rather more statements.  Not "it can give", but "it gives". Not "he will be able to determine", but "he will determine".
Our articles must be expert because we are read by professionals! Don't start your material targeted on marketers with something like this: "A marketer is a promotion specialist…." Stick to the point at once. If you mentioned "there are several ways to solve this issue", then be sure to either describe them or give a link where to read about these ways. Or simply skip this sentence.
Don't get carried away with complex constructions. If you can put a period in the middle of a sentence, then put it and split it into two separate sentences. Or even three simple, readable sentences.
Rules for writing a text:
In the text, we use "me", "you", "him" and so on:

I made,
he read
John Barn recommends

All sentences should be presented in a sequence in one paragraph, without breaking the idea.
Reveal the idea in short sentences, 10-20 words long. They are easier to read.
Listing in the text:

The list must consist of at least 5 items

Add two sentences before/after the list so that the next H2 or H2 does not follow immediately

Use the H2-level header when there are many units. If H2 is followed by H2, then add a paragraph of 2-3 sentences about this block after the H2 title.
The higher the percentage of unique words, the better. You can check them up via the SEO Checker.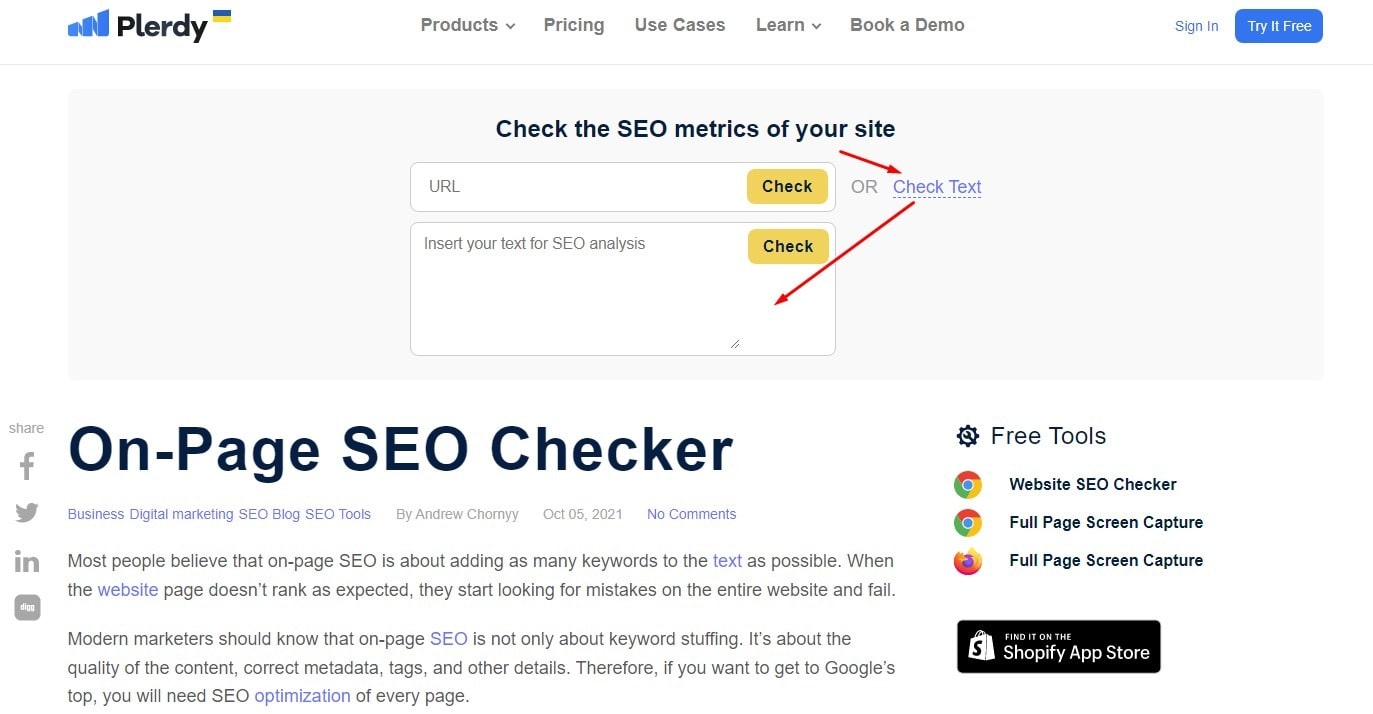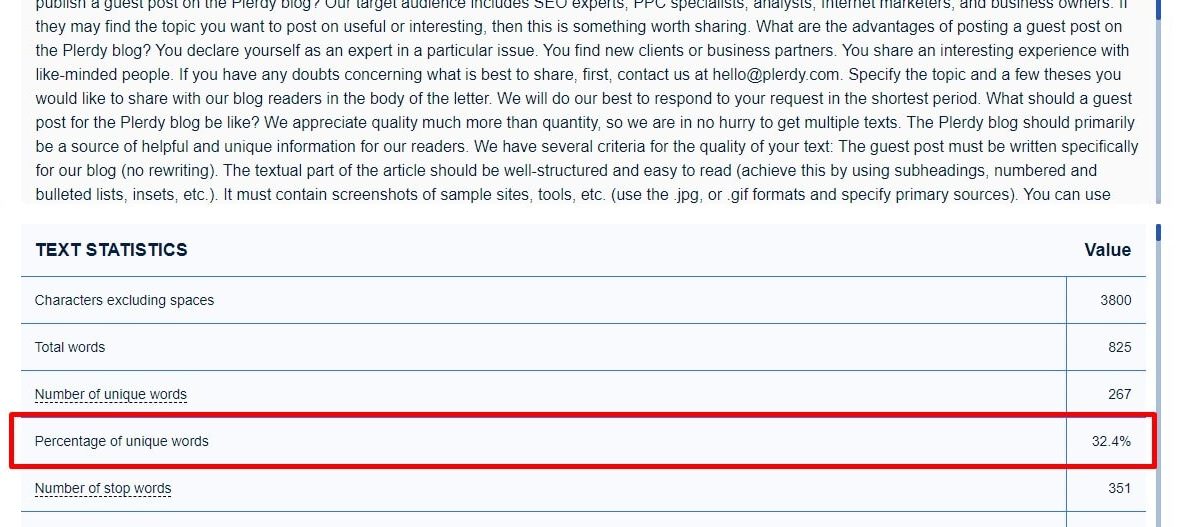 It is very important that the main keywords are the most frequent in the article!