Welcome to a vibrant feast for the eyes! Dive right into the grand buffet of the "18 Best Restaurant Website Designs" ?️ – your ultimate go-to resource for mouth-watering web aesthetics.?️ Served hot and ready are:
In the digital world, first impressions are everything. These 18 restaurant websites aren't just aesthetically pleasing – they're captivating, engaging, and cleverly functional. But hold onto your chef's hat – we're not just handing out a list. Instead, we're dishing out key strategies these top websites use to whet the appetite of their digital customers and how you can do the same for your business.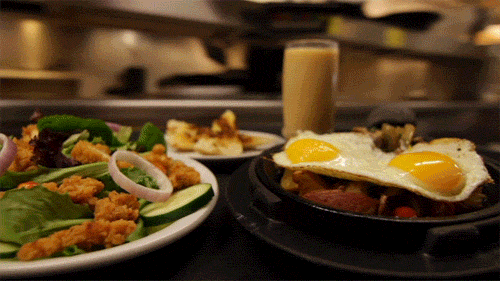 Talking about whipping up successful websites, take advantage of Plerdy. It's the secret sauce behind high-performing web designs – ensuring your website looks good and functions seamlessly. So spice up your online presence with Plerdy today!
How to make a restaurant website?
Think of your restaurant website as the amuse-bouche of your business – it should whet the appetite of prospective diners. So here's a quick guide to cooking up a top-notch restaurant website design:
Put Your Menu on Display: An easily accessible online menu is the bread and butter of any restaurant website. Stir in high-resolution photos of your dishes and concise and appetizing descriptions.
Spiced with Reservations: Integrate a smooth reservation system – making it as easy as pie for customers to book a table.
A sprinkling of Location and Hours: Place your address and operating hours front and center – don't make customers hunt for these essentials.
Simmer with Contact Info: Ensure your contact information is as clear as a bell, with a simple form for inquiries and feedback.
Garnish with Social Media Links: Feed your social media presence – it's a smart way to stay connected with customers.
When crafting a successful restaurant website, it's all in the details. Perfect your online presence; customers will be queuing out the digital door. Follow this recipe, and the result will be a restaurant website that's the cream of the crop.
What do The best restaurant websites include?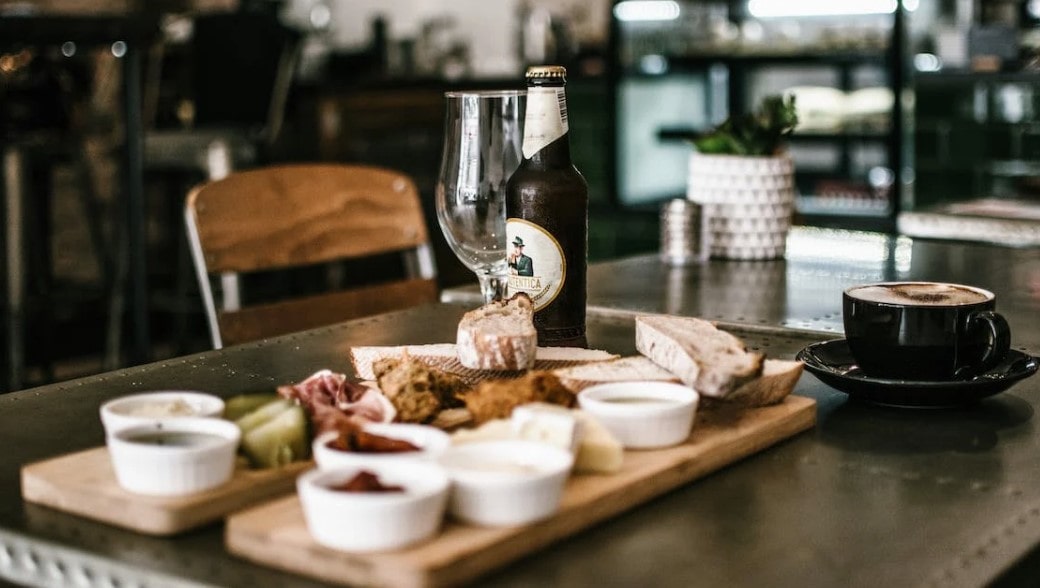 Every top-rated restaurant website brings a unique flavor to the table. However, there are key ingredients they all share in common:
Savory Visual Appeal: They serve a visual feast with high-quality photos of their dishes, making your mouth water at first sight.
Digestible Navigation: The best websites dish out user-friendly design, ensuring visitors can easily skim through the menu, reservations, and contact information.
Crisp Online Menu: Menus are showcased with an appealing, easy-to-read layout and tantalizing food descriptions and prices.
Hot Reservation System: They provide a seamless, online reservation system, making table bookings a piece of cake.
Fresh Contact Information: Top-rated sites keep their contact information as fresh as their ingredients, ensuring customers can easily get in touch.
The best restaurant websites are, quite simply, a delectable blend of these essential elements – serving up an online experience that's just as satisfying as their dining experience.
How much does a restaurant website cost?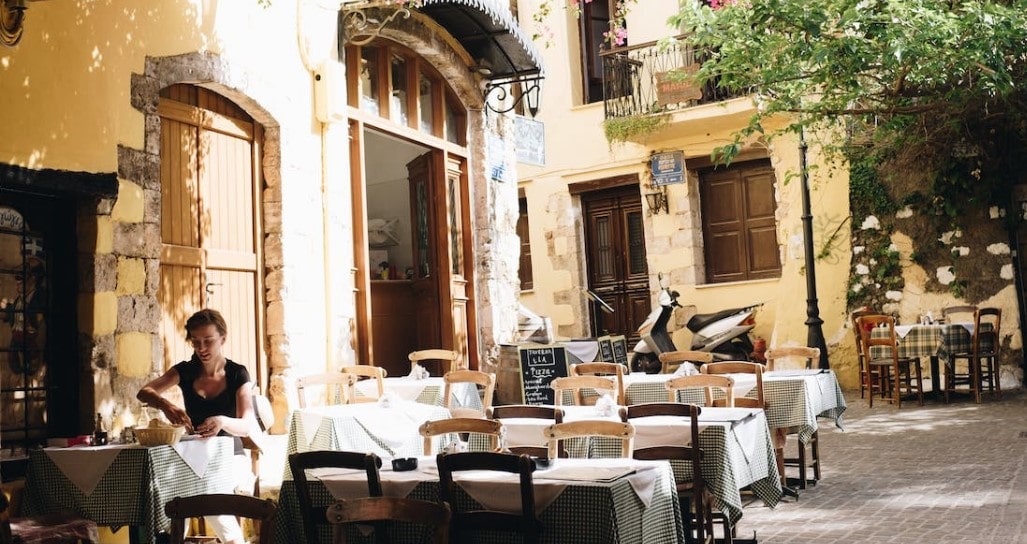 Cooking up a delicious restaurant website is a vital ingredient to success, but what does it cost to prepare this digital dish? Here's a menu of potential costs:
Custom Website Design: Depending on how complicated your needs are, a custom website design can cost anywhere from $2,000 to $10,000.
Website Template: Website templates are a more economical choice if you're working with a tight budget. They cost between $50 and $200, which is more reasonable for small businesses..
Content Creation: Original, SEO-friendly content is key. Depending on the depth and quality of the text, a good copywriter might charge $50 to $500 per page.
Website Maintenance: Consider this the tip – it's usually 15-20% of the initial design cost annually.
Remember, you get what you pay for in website design, just as in dining. Cutting corners may save dollars today, but it could cost you, customers, tomorrow. So as you budget for your restaurant website, remember that a compelling online presence is worth every penny in the long run.
1. Eleven Madison Park
A renowned restaurant that serves new European haute cuisine. One of the most popular dishes is a lavender and honey-roasted duck from the chef, Mark Welker. The site is done in a minimalist design. A great portion of each page is taken with a white background with small text blocks.
2. Osteria Francescana
A well-known restaurant in the small town of Modena in Italy. At the beginning of its existence, it was almost closed because of the novelty of its dishes. Yet, the place became extremely popular under its chef, Massimo Bottura. The design of its site stands out with carefully selected images, which, thanks to a neutral background, create a great contrast. Each dish in these pictures looks exquisite.
3. El Celler de Can Roca
El Celler de Can Roca in Girona (Spain) was twice ranked first in the most influential ratings of European restaurants. The core of its cuisine is a new Catalan style. The design has some unusual solutions. For instance, on the homepage, you get acquainted with the team of this restaurant. The other pages are done in a vintage monochrome style. Horizontal scrolling is another interesting feature.
4. Central
Central Restaurante operates in Lima, the capital of Peru. The restaurant has become famous for its contemporary Peruvian cuisine. In 2017, this place was recognized as the best in Latin America. The design of its site deserves your special attention. After loading it, you can start an exciting journey within the web resource.
5. Blue Hill at Stone Barns
This New York restaurant opened its doors in 2000. They cook dishes mainly from products supplied by local farms. But it's not only about an unusual approach to cooking – but their website design is also unique.
6. Alain Ducasse au Plaza Athénée
This restaurant of Haute French cuisine is located in Paris. They usually use it for their dishes fish vegetables. The website of this place has a beautiful parallax design, which perfectly balances graphics.
7. Piazza Duomo
Piazza Duomo is located in Alba (Italy). The cuisine of this place is based on the modern Italian tradition. The restaurant's site has a typical parallax website design and a nice flower theme.
8. Le Bernardin
This New York restaurant serves exquisite seafood dishes. This place can be proud of its nice and carefully thought-out site.
9. Arzak
Arzak is located in San Sebastian (Spain) and is known for its Basque cuisine. Despite common gender stereotypes, this restaurant is led by a woman. The website design sticks to calm, sober colors. An introductory video and photos on the website are just great.
10. El Burro
This place serves a variety of Mexican cuisine dishes. Mostly these are tacos, burritos, and salsa. The design of their site sticks in your memory with bright, juicy images and color contrasts. Acid shades go well with calm, pastel tones.
11. Quay
This fine-dining restaurant is located in Sydney, Australia. This is the most famous and renowned place on this continent. Quay's team has decided to take the best "ingredients" of the web design world and use them on their site.
12. Paddock
The first New Zealand restaurant in our TOP is called Paddock. Besides a unique location, this place has a site with an unusual UI/UX solution. It only consists of three pages, but they include everything you need. This a great example of a good arrangement of information and a well-planned structure.
13. Block 16
This restaurant specializes in street food and takes it to a new level. This place has gained popularity thanks to juicy burgers, french fries with various sauces, and chef hot dogs. Block 16's team not only does their best to serve great food.
14. Baobab
This restaurant in the ancient Spanish city of Zaragoza also has a compelling website. With each scroll on the main page, you switch to another color. Moreover, all of these sections have a bunch of GIFs and animations. An unusual location of graphic elements complements the overall style and makes this site eye-catching.
15. Mercer Tavern
This is a Canadian pub, so obviously, it's not a typical restaurant. Yet it has such a great website that we had no choice but to include it in our TOP. The style of this site attracts with its minimalism. There are only one short page and a menu, but they allow you to check everything you need.
16. Quintonil
Quintonil is a perfect place for fans of modern Mexican cooking. They created a nice website with adorable photos of their dishes and great navigation. Users can easily go to the necessary section and have quick access to reservations if they visit the place. The site also includes photos of people who work in Quintonil, which adds to a more personal approach.
17. elBarri
elBarri is a chain of six restaurants in Barcelona to try the tastiest tapas and other traditional Spanish dishes. In 2015, Albert Adrià, the chef of Tickets restaurant, was voted the best pastry chef. These guys also keep their standards high.
18. Attica
Those lucky to visit Australia or live there should learn more about this restaurant. It serves unique local ingredients and opts for an informal style. This approach is reflected on the website of this place.
Conclusions ⚡️
If you've stuck with us to the end of our "18 Best Restaurant Website Designs" tour, you've sampled a smorgasbord of digital delights. These examples underscore a universal truth – top-notch restaurant websites must mix high-end visuals with user-friendly functionality. They need to dish out a feast for the eyes yet ensure booking a table is as smooth as silk.
To pull this off, leverage a tool like Plerdy – your secret weapon for building a restaurant website that's the toast of the town. Remember, success is in the details. Nail these, and you'll create a website that leaves a lasting impression and keeps customers returning for more. So, don your chef's hat and start cooking your restaurant's digital future with Plerdy today!