Embark on an eCommerce odyssey with our comprehensive guide, "21 Shopify Marketing Strategies." This invaluable resource offers a handpicked selection of tried-and-true tactics designed to elevate your Shopify store and supercharge your marketing endeavors. So let's get ready to take your online store to new heights!
In this guide, you'll discover:
Cutting-edge marketing techniques to captivate your audience
Tips for crafting a customer-centric approach that drives conversions
How to leverage Plerdy's conversion rate (CR) analysis for data-driven decision-making
Implementing these strategic maneuvers will enhance your store's visibility, foster customer loyalty, and boost your bottom line. We offer concrete advice for various eCommerce businesses to help you succeed.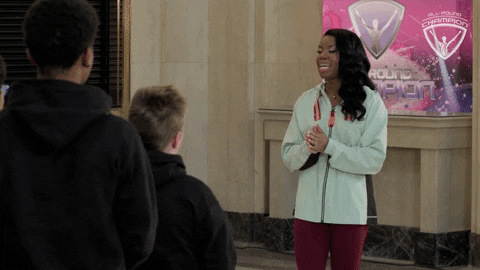 So, gear up for a transformative journey as you explore the "21 Shopify Marketing Strategies" guide, and let your online store bask in the limelight it deserves.
What is Shopify Marketing?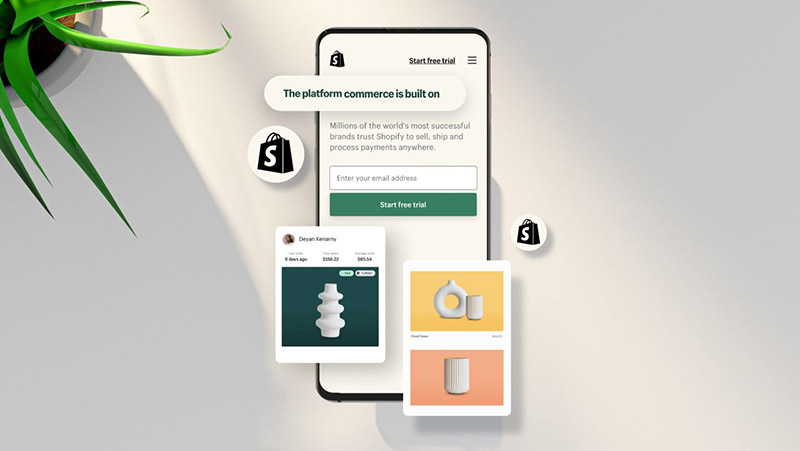 Shopify Marketing is a comprehensive approach to promoting and growing your online store. You can optimize your store's performance and drive sales by leveraging various tools, tactics, and strategies. Shopify Marketing focuses on harnessing the power of online channels to engage customers and boost conversions.
Key Components of Shopify Marketing:
A successful Shopify marketing strategy combines these elements to create a powerful online presence, resulting in higher traffic, increased customer engagement, and more sales. By implementing these tactics, you can unlock your Shopify store's full potential and pave the way for long-term success. So embrace the power of Shopify Marketing, and let your online store thrive in the competitive eCommerce landscape.
Why You Need a Well-Defined Shopify Marketing Strategy for 2023?

In the ever-evolving world of eCommerce, a well-defined Shopify marketing strategy is essential for success in 2023. As the competition grows fiercer, businesses must adapt and refine their tactics to stay ahead. A solid marketing plan ensures your Shopify store thrives in the coming year.
Key Reasons to Develop a Comprehensive Shopify Marketing Strategy for 2023:
Staying Competitive: A well-rounded marketing approach helps you outshine your rivals and capture a larger market share.
Adapting to Consumer Trends: As customer preferences evolve, your marketing efforts should keep pace, enabling you to meet their changing demands.
Maximizing ROI: A well-defined strategy allows you to allocate resources efficiently, ensuring optimal returns on your marketing investments.
Enhancing Brand Awareness: A targeted marketing plan boosts your store's visibility and helps you establish a strong brand identity.
Driving Conversions: A meticulously crafted strategy focuses on generating high-quality leads and transforming them into loyal customers.
In 2023, a robust Shopify marketing strategy will be more important than ever. By incorporating diverse tactics—such as email marketing, social media, content creation, SEO, and paid advertising—you can craft an effective plan that drives growth and propels your online store toward success. So invest time and effort in creating a winning Shopify marketing strategy, and watch your business flourish in the highly competitive eCommerce landscape.
Dive into the treasure trove of "21 Shopify Marketing Strategies" and unlock a wealth of knowledge to bolster your online store's performance. As you navigate this insightful list, you'll uncover a goldmine of ingenious tactics tailored to refine your Shopify marketing strategy. So embrace the expert advice, and witness your eCommerce venture blossom into a flourishing powerhouse.

Unlock the full potential of your Shopify store with Plerdy, an all-in-one analytics and marketing powerhouse. Plerdy offers comprehensive features to optimize your marketing strategy and boost conversions. So don't leave your success to chance—let Plerdy's robust tools work their magic on your store.
Plerdy's Remarkable Features:
Heatmaps: Visualize user interactions such as clicks, cursor movements, and scroll depth.
Session Replay: Gain valuable insights by observing individual visitor behavior in your store.
Popups: Engage customers with surveys, email collection, and exit intent offers.
SEO: Enhance your store's visibility with daily analysis of titles, descriptions, keywords, and Google Search Console data.
E-commerce Tracking: Discover the correlation between user behavior and sales.
Why Choose Plerdy?
Plerdy is designed for Shopify store owners looking to boost their marketing strategies and drive sales. With its heatmap and session replay capabilities, you can identify areas of improvement, leading to increased conversions. Plerdy's popup feature helps you engage customers, while its SEO tools ensure your store remains highly visible in search results. Lastly, Plerdy's e-commerce tracking provides invaluable insights into user behavior.
Flexible Pricing for Every Business
Choose from a variety of plans tailored to fit your budget and business needs:
Free Plan: Get started with limited features and test-drive Plerdy's effectiveness.
Start Plan ($29/month or $278/year): Unlock more features and enjoy greater capacity.
Business Plan ($59/month or $566/year): Perfect for growing businesses with higher traffic.
Premium Plan ($99/month or $950/year): Ideal for high-traffic stores seeking the most comprehensive suite of features.
Boost your Shopify store's performance today—start your 14-day free trial with Plerdy and watch your marketing strategy soar.
2. Optimize Your Store for SEO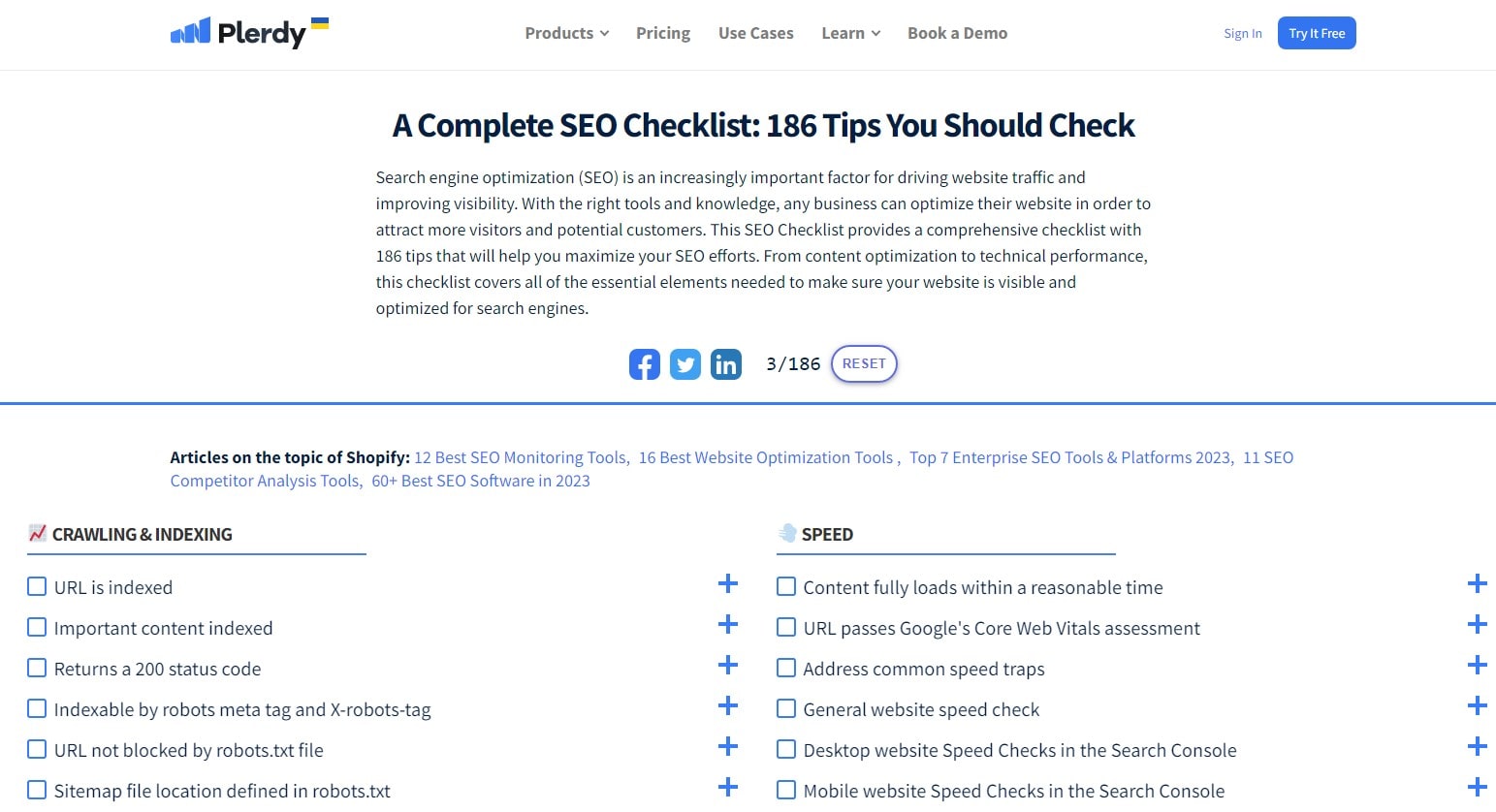 Shopify store owners must prioritize search engine optimization (SEO) as a cornerstone marketing strategy in the bustling digital marketplace. A well-executed SEO plan helps attract potential customers by boosting your store's visibility on search engines like Google.
To get started with optimizing your Shopify store for SEO, consider the following essential steps:
Conduct thorough keyword research to identify the phrases your target audience searches for and incorporate them into your product descriptions and meta tags.
Optimize your store's URL structure, making your products or services user-friendly and descriptive.
Improve your site's loading speed – a slow website may deter customers and negatively impact your search rankings.
Obtain high-quality backlinks from reputable sources to strengthen your store's authority and credibility.
Encourage customer reviews, as they provide valuable feedback and contribute to your store's online visibility.
Implementing these tactics will create a solid foundation for a successful Shopify marketing strategy. A well-optimized store can drive organic traffic, increase customer engagement, and increase conversions. Don't underestimate the power of SEO – with diligence and perseverance, and your Shopify store can rise to the top of search results and thrive in the competitive online marketplace.
3. Content Marketing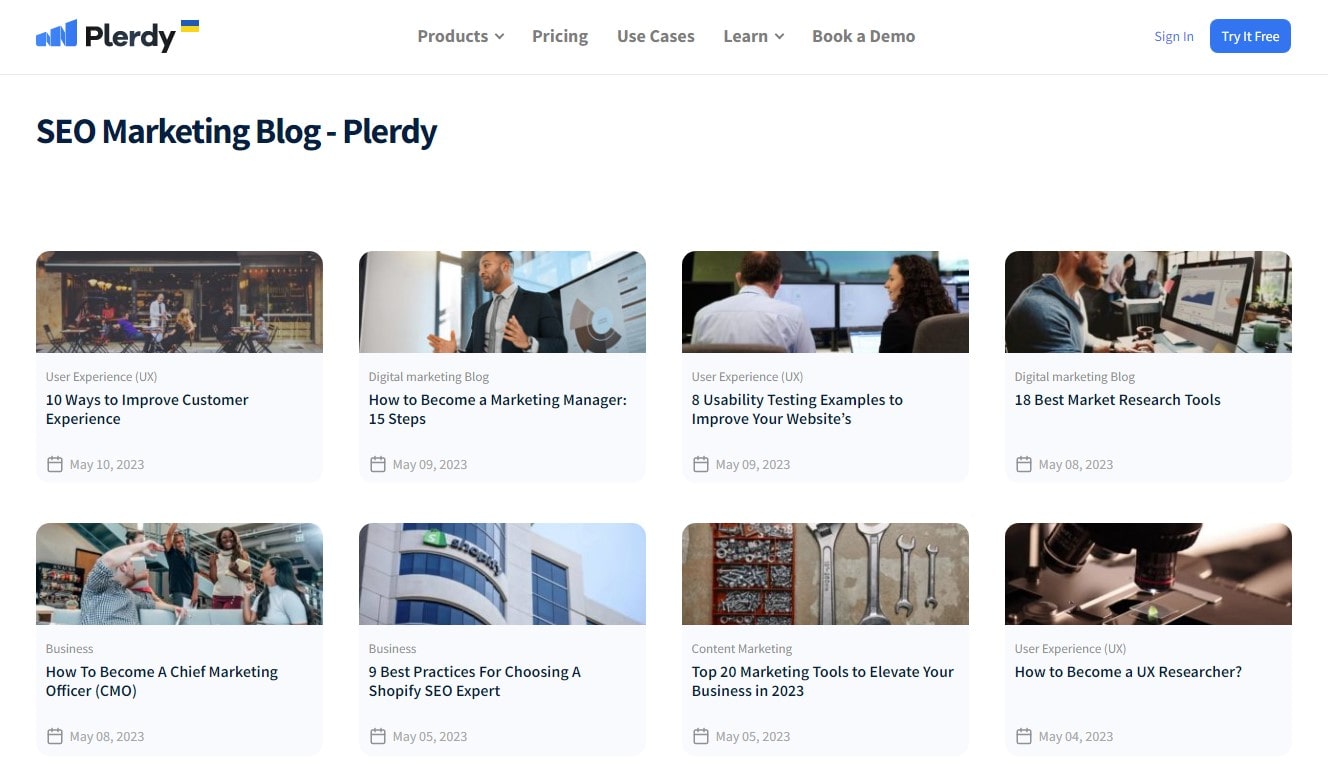 For Shopify store owners, content marketing is an indispensable strategy that bolsters customer engagement and drives organic traffic. By crafting high-quality, valuable content, you can captivate your target audience and establish your brand as an authority in your niche.
Dive into the world of content marketing with these essential tactics:
First, generate informative and engaging blog posts that address your audience's pain points and offer solutions.
Produce long-form content like ebooks or whitepapers to showcase your industry expertise and provide in-depth insights.
Collaborate with other businesses or influencers for guest posting opportunities, expanding your reach to new audiences.
Implementing these content marketing techniques can work wonders for your Shopify marketing strategy. A well-rounded content plan entices potential customers and fosters loyalty among existing ones, paving the way for repeat business. Moreover, sharing your content across various channels amplifies your store's online visibility and reinforces its reputation.
In the realm of eCommerce, content is king. So embrace content marketing wholeheartedly, and witness your Shopify store thrive amidst fierce competition. Harness the power of compelling content to elevate your brand and secure your position as a frontrunner in the digital marketplace.
4. Email Marketing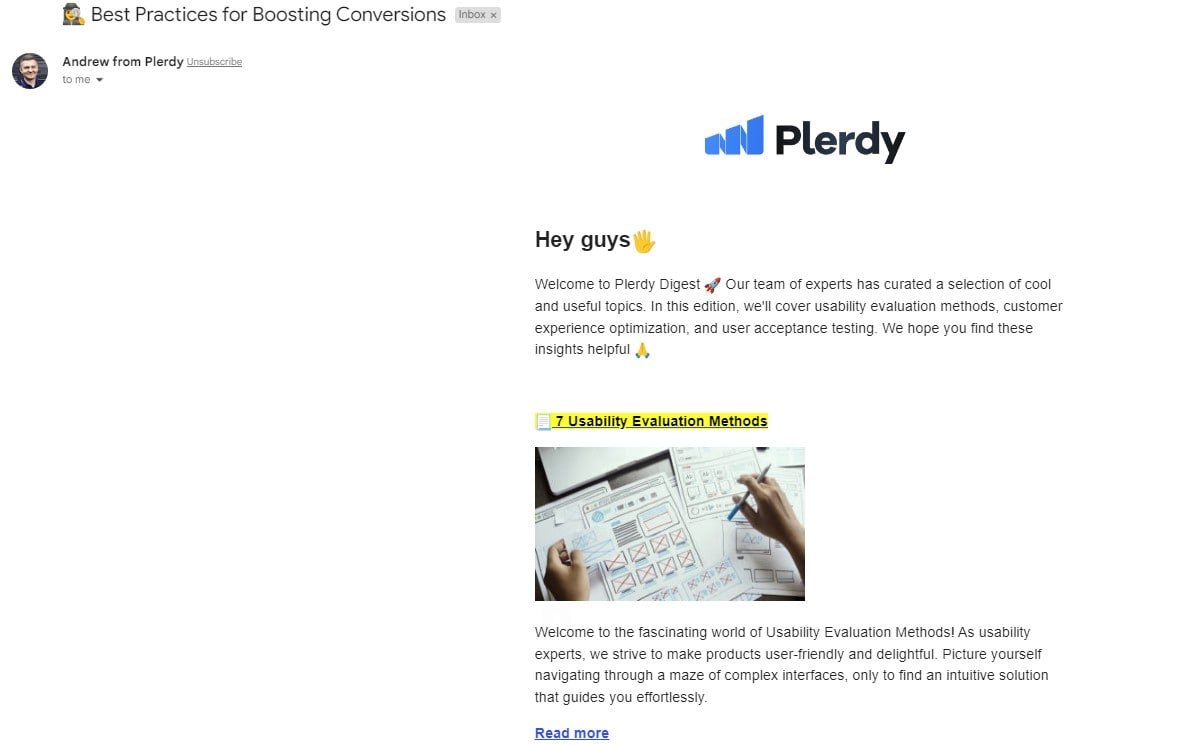 In Shopify marketing, email campaigns remain vital for connecting with customers and driving sales. A well-crafted email marketing strategy can foster relationships with potential buyers, nurture existing customers, and maximize your store's revenue.
To harness the power of email marketing, consider these critical tactics:
First, build a robust email list by capturing leads through opt-in forms, pop-ups, or landing pages.
Craft engaging email content that resonates with your target audience, focusing on personalization and relevance.
Segment your email list to deliver tailored messages that address specific customer needs or preferences.
By incorporating these techniques into your Shopify marketing strategy, you'll establish meaningful connections with your customers, increasing conversions and long-term loyalty. Email marketing enables you to keep your audience informed about new products, promotions, and valuable content, ensuring they remain engaged with your brand.
Remember to consider the significance of email marketing in today's fast-paced eCommerce environment. Use this powerful tool, adjust your approach, and your Shopify store grow as people respond to your personalized, compelling communications. Then, use email marketing to boost your brand and become a market leader.
5. Social Media Marketing

In the dynamic world of Shopify marketing, social media plays a pivotal role in reaching and engaging customers. A well-orchestrated social media marketing strategy can elevate your brand, foster connections, and drive sales for your online store.
To leverage the potential of social media marketing, consider implementing these key tactics:
Create engaging content with attractive images and copy.
Foster a sense of community by engaging with your followers, responding to comments, and encouraging user-generated content.
Integrating these approaches into your Shopify marketing strategy will create a strong social media presence that attracts potential customers and nurtures existing ones. Social media is a powerful touchpoint for your brand, allowing you to share updates, promotions, and valuable content with a wider audience.
6. Influencer Marketing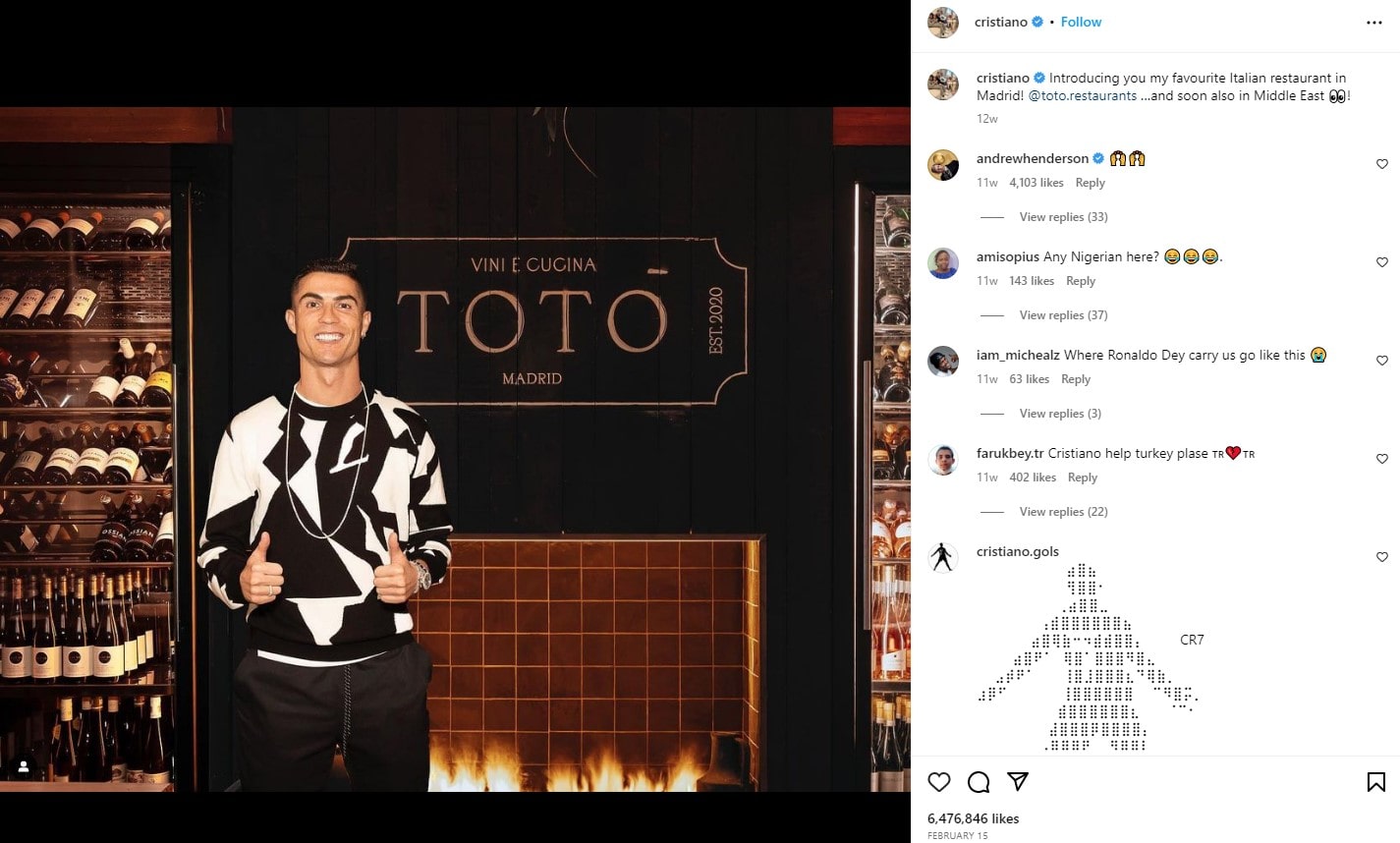 In the competitive landscape of Shopify marketing, influencer collaborations have emerged as a powerful strategy to boost brand awareness and drive customer engagement. By partnering with influential personalities, you can tap into their loyal fan base, giving your online store a credibility boost and capturing the attention of potential customers.
To maximize the impact of influencer marketing, consider these essential steps:
Identify influencers who align with your brand values, strongly connect with your target audience, and boast an engaged following.
Craft mutually beneficial partnerships that involve sponsored content, product reviews, or giveaways.
Track the performance of your influencer campaigns to gauge their effectiveness and refine your approach as needed.
Influencers act as credible advocates for your brand, sharing their genuine experiences with your products and services, ultimately swaying their audience to give your store a shot.
Remember to consider the value of influencer marketing in propelling your Shopify store to new heights. Harness the power of influencer marketing to set your business apart from the competition.
7. Affiliate Marketing
In Shopify marketing, affiliate marketing strategy has emerged as a potent tactic to drive traffic, boost conversions, and foster customer loyalty. By building a network of affiliates, you can leverage their influence to promote your Shopify store and attract new customers while rewarding them for their efforts.
To make the most of affiliate marketing, consider these essential steps:
First, choose the right affiliate management platform to streamline the tracking and management of your program.
Recruit affiliates with a strong online presence, credibility, and a connection to your target audience.
Offer competitive commission rates to incentivize affiliates and ensure their continued motivation.
Incorporating affiliate marketing into your Shopify strategy can significantly expand your reach, driving more potential customers to your online store.
Pay attention to the potential of affiliate marketing in bolstering your Shopify store's success. Embrace this powerful channel, cultivate valuable partnerships, and watch your business thrive due to increased exposure and credibility.
8. Video Marketing
Video marketing has emerged as a captivating and influential approach to Shopify marketing, capable of capturing customer attention and driving conversions. By harnessing the power of visual storytelling, you can showcase your products and brand in a dynamic.
To effectively leverage video marketing, consider these crucial steps:
First, develop a strategic plan that outlines the types of videos you'll create, such as product demos, tutorials, or customer testimonials.
Invest in quality products to ensure your videos reflect your brand's professionalism and appeal to viewers.
Optimize your videos for search engines with keyword-rich titles, descriptions, and tags.
Implementing video marketing as part of your Shopify strategy can significantly enhance your brand's online presence, fostering trust and loyalty among potential customers. Videos offer a unique opportunity to demonstrate the value and functionality of your products, as well as share your brand's story and vision. Video marketing may help your Shopify store stand out and become an industry leader.
9. Podcast Advertising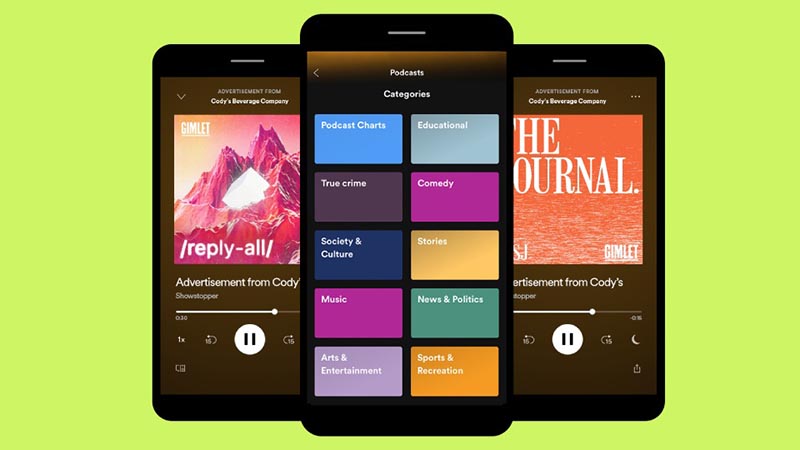 As the popularity of podcasts continues to surge, podcast advertising has become an effective Shopify marketing strategy that savvy entrepreneurs need to pay attention to. This audio-centric platform allows you to connect with a highly engaged and loyal audience, making it an ideal medium to promote your products and grow your brand.
To make the most of podcast advertising, keep these crucial points in mind:
Choose between host-read ads, which are often more personalized, or pre-recorded ads, which can be reused across various podcasts.
Determine the ideal ad placement – pre-, mid-, or post-roll – based on listener habits and podcast structure.
By incorporating podcast advertising into your Shopify marketing plan, you'll tap into a growing and dedicated audience eager to hear about products and services relevant to their interests. This form of advertising is particularly powerful due to the trust and connection that podcast listeners often feel with their favorite hosts, making it more likely for them to explore your brand.
Seize the opportunity to amplify your Shopify store's visibility and reach by diving into the world of podcast advertising. This innovative marketing channel can drive traffic, bolster brand awareness, and ultimately increase sales and customer loyalty for your e-commerce business.
10. Facebook Advertising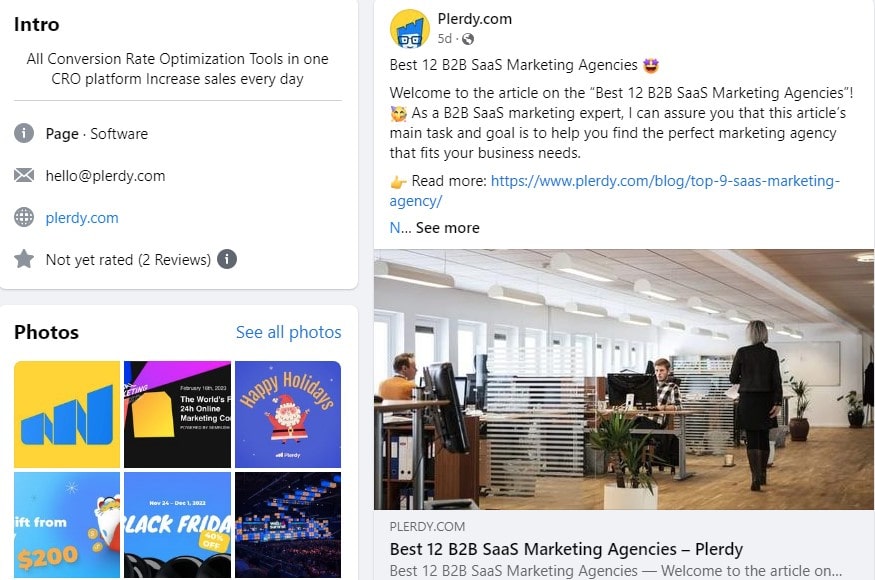 Harnessing the power of Facebook advertising can be a game-changer for your Shopify store, as it offers a vast audience and precise targeting capabilities. With over 2.8 billion monthly active users, Facebook is a treasure trove of potential customers waiting to discover your products and services.
When diving into Facebook advertising, be sure to consider these crucial elements:
Pinpoint your target audience using Facebook's advanced demographic, interest, and behavior targeting options.
Test and optimize various ad formats, such as images, video, carousel, or collection ads, to find the one that delivers the best results.
Continuously monitor and adjust your ad campaigns to ensure optimal performance and return on investment.
These Facebook advertising strategies can boost Shopify store sales and attract new consumers. This platform lets you engage customers throughout the customer journey, from brand awareness to lead nurturing and repeat purchases.
So, don't hesitate to make the most of Facebook advertising and elevate your Shopify marketing efforts. By leveraging this powerful platform, you can foster meaningful connections with your target audience, resulting in a thriving online business that leaves your competition in the dust.
11. Google Ads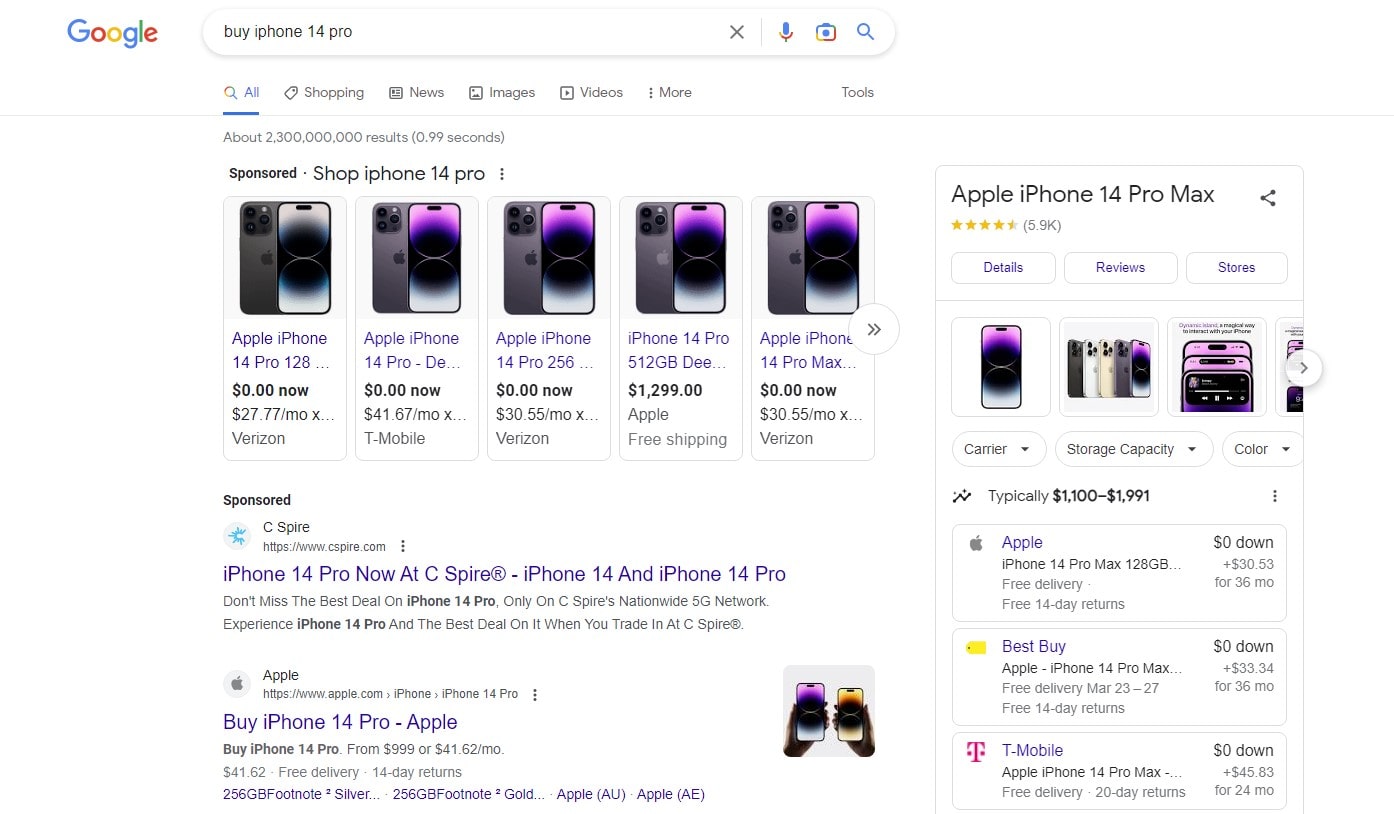 Google Ads is an indispensable tool for Shopify store owners looking to supercharge their marketing efforts and reach customers at the right time. This powerful advertising platform enables you to display your products and services to potential customers in Google's extensive network, which includes search results, websites, and even YouTube videos.
To create a winning Google Ads strategy for your Shopify store, follow these critical steps:
Start by identifying your target audience, crafting buyer personas representing your ideal customers, and understanding their needs and preferences.
Choose the appropriate campaign type, such as search, display, or shopping campaigns, to reach your target audience effectively.
Conduct thorough keyword research to discover your ads' most relevant and high-performing keywords.
Write persuasive ad copy highlighting your unique selling points and compelling potential customers to click on your ads.
Optimize your landing pages to ensure they're relevant, user-friendly, and aligned with your ad messaging.
Monitor and fine-tune your campaigns, utilizing Google Ads' analytics and reporting tools to refine your bidding strategy, ad copy, and targeting options.
By following these steps, your Shopify store can reap the benefits of a well-executed Google Ads campaign. Not only will you be able to drive targeted traffic and increase conversions, but you'll also have the opportunity to outshine your competitors in the crowded online marketplace. So, roll up your sleeves, get your hands dirty with Google Ads, and watch your Shopify business flourish like never before.
12. Pinterest Marketing

Pinterest for Shopify stores looking to elevate their marketing game and engage potential customers. This visual search engine lets you showcase your products and services through stunning images and captivating graphics. With over 450 million active users, Pinterest offers a fantastic opportunity to tap into a highly engaged audience and drive traffic to your Shopify store.
To ace your Pinterest marketing strategy, follow these essential steps:
First, create a business account and a compelling profile reflecting your brand's identity.
Organize your products and services into well-defined boards that cater to your target audience's interests.
Incorporate relevant keywords and hashtags in your pin descriptions to boost their visibility in search results.
Use rich pins to display real-time pricing, availability, and product information directly on your pins.
Leverage Pinterest Analytics to track the performance of your pins and make data-driven decisions.
Follow these steps to harness the power of Pinterest promotion for your Shopify store:
Increased brand awareness
Higher referral traffic
Enhanced customer engagement
Improved conversion rates
Better organic reach
With Pinterest, the sky's the limit when it comes to showcasing your products in a visually stunning and engaging manner. So, take the plunge and dive into the world of Pinterest marketing, and watch your Shopify store flourish as you create a visually engaging experience that your customers will fall head over heels for.
13. Instagram Marketing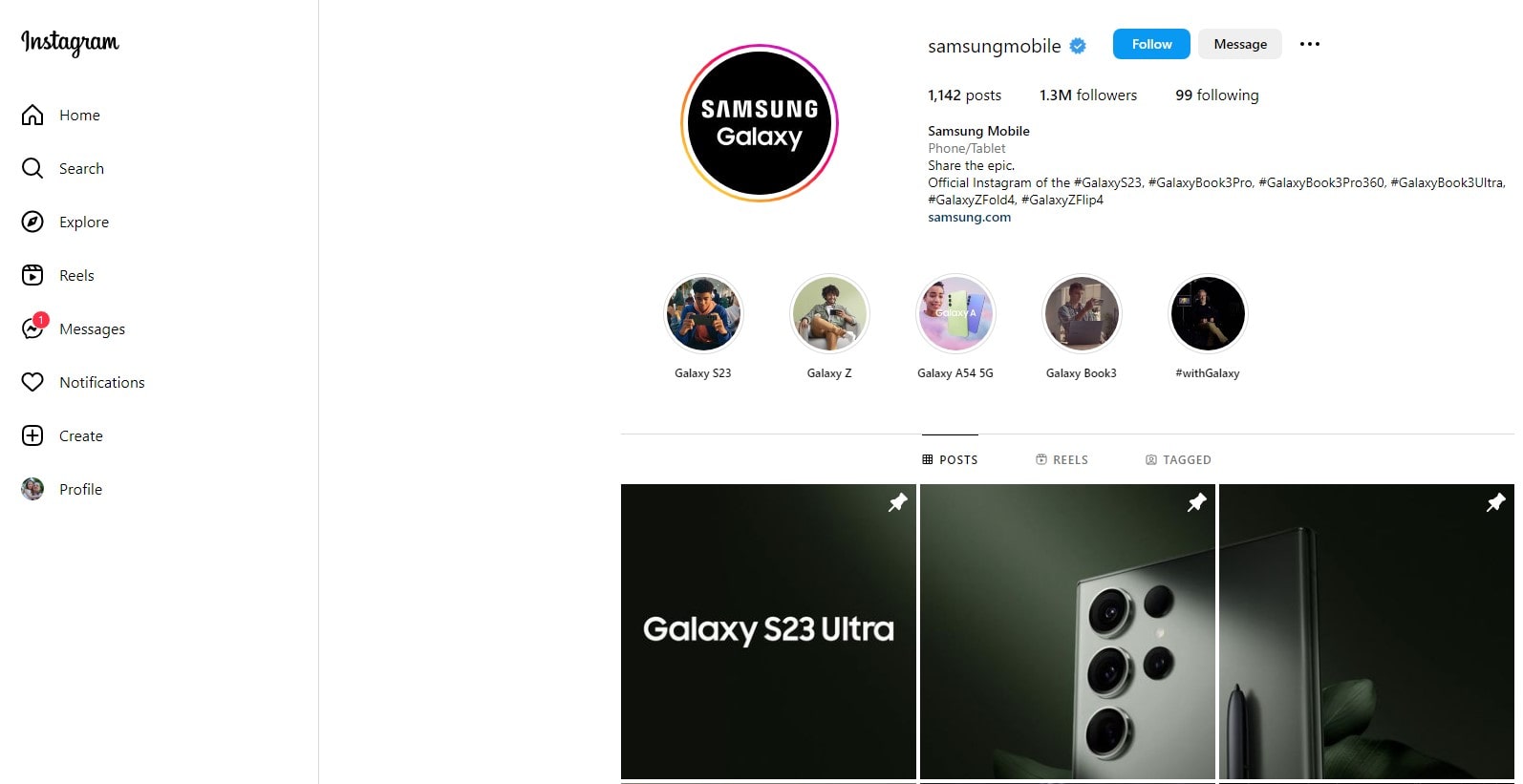 With over a billion users, Instagram is a powerful platform for Shopify store marketers to bolster their marketing strategy and captivate customers. As a highly visual medium, Instagram lets you showcase your goods through enticing images, engaging videos, and interactive stories, fostering a vibrant brand presence and driving traffic to your online store.
To excel in Instagram marketing, embrace these essential tactics:
First, craft an eye-catching profile that embodies your brand's identity and includes a link to your Shopify store.
Use hashtags strategically to reach potential customers searching for products or services like yours.
Engage with your followers by responding to comments, liking their posts, and hosting giveaways to foster a sense of community.
Leverage Instagram Stories to share behind-the-scenes glimpses, promote limited-time offers, and create a sense of urgency.
Utilize Instagram Shopping to enable seamless product discovery and purchase within the app.
Following these Instagram marketing best practices can lead to the following:
Amplified brand awareness
Increased website traffic
Strengthened customer loyalty
Boosted conversion rates
Greater organic reach
By harnessing the potential of Instagram marketing, your Shopify store can thrive in today's competitive landscape.
14. Twitter Marketing

Twitter, the rapid-fire microblogging platform, is an underutilized goldmine for Shopify store owners seeking to enhance their marketing strategies and engage customers. Twitter's 280-character constraint necessitates clear, concise communication that resonates with the intended audience.
To make your Twitter marketing efforts count, follow these tried-and-true tactics:
Post relevant, informative content that sparks interest and adds value to your audience's lives.
Engage in conversations by responding to mentions, retweeting valuable content, and participating in trending discussions.
Use hashtags strategically to boost visibility and connect with users seeking your products or services.
Host Twitter chats to create buzz around your brand and foster community among your followers.
By implementing these Twitter marketing best practices, you can expect the following:
Enhanced brand recognition
Increased web traffic
Strengthened customer relationships
Wider organic reach
Heightened credibility
So, don't let the opportunity slip through your fingers—dive into the world of Twitter marketing. Remember, staying consistent, sharing valuable content, and engaging with your Shopify store audience is key. Doing so will cultivate a loyal following that will advocate for your brand and contribute to your long-term success.
15. LinkedIn Marketing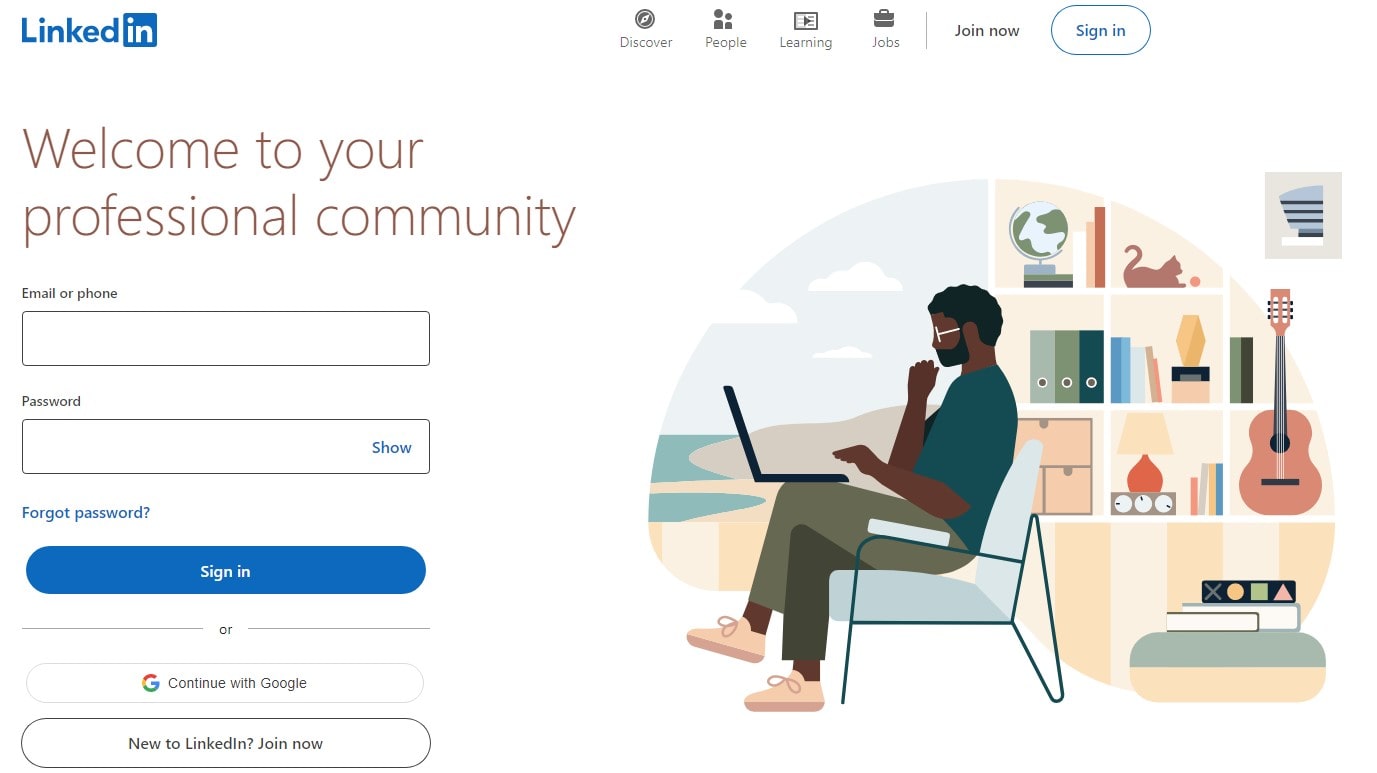 Shopify business owners may improve their marketing strategy and engage with potential consumers on LinkedIn. LinkedIn's business focus lets you build relationships and promote yourself as an expert.
To harness the power of LinkedIn marketing, follow these essential tips:
First, optimize your profile by showcasing your expertise, accomplishments, and the unique value proposition of your Shopify store.
Engage with users by commenting on their posts, participating in relevant groups, and sharing industry news or updates.
Utilize LinkedIn Ads to target a specific audience and drive qualified leads to your Shopify store.
By adopting these LinkedIn marketing practices, you can reap substantial benefits, including:
Improved brand credibility
Increased website traffic
Heightened industry influence
Expanded professional network
Access to new business opportunities
Dive headfirst into LinkedIn marketing to unlock its potential for your Shopify store. Prioritize consistency, quality content, and engagement to build a loyal following to champion your brand.
16. TikTok Marketing

TikTok, the highly popular short-video platform, has taken the world by storm and transformed how brands approach marketing. With its massive user base and highly engaging content, TikTok presents Shopify store owners with a golden opportunity to attract customers and boost their marketing strategy.
To make the most of TikTok marketing, consider these essential tips:
First, craft captivating content: Create short, visually appealing videos that showcase your products or services in an entertaining and relatable manner.
Engage with your audience: Respond to comments, participate in trending challenges, and collaborate with influencers or other brands.
Utilize TikTok Ads: Leverage the platform's advertising options, such as In-Feed Ads, Branded Hashtag Challenges, and Branded Effects, to reach a wider audience.
By incorporating these practices, you can expect to reap various benefits, such as:
Increased brand awareness
Enhanced customer engagement
Higher conversion rates
Greater brand loyalty
Access to new demographics
Remember that success on TikTok requires consistency, creativity, and authenticity. Create a one-of-a-kind, high-quality content that resonates with your target audience, and watch the popularity of your Shopify business skyrocket.
In summary, TikTok marketing is a valuable asset for any Shopify store owner looking to expand their reach and cultivate lasting connections with potential customers. Embrace the platform's dynamic nature, and witness the incredible impact it can have on your e-commerce endeavors.
17. Snapchat Marketing

Snapchat, the ephemeral messaging app known for its iconic filters and disappearing content, offers an exciting avenue for Shopify marketers to captivate customers and elevate their strategy. With its unique format and youthful audience, Snapchat marketing can help brands create an authentic connection with potential buyers, keeping them returning for more.
To harness the full potential of Snapchat marketing, consider the following essential tactics:
Showcase your products in action: Share snaps demonstrating your offerings' value, such as behind-the-scenes glimpses, product demos, or user-generated content.
Collaborate with influencers: Partner with Snapchat influencers to create sponsored content, boosting your brand's credibility and reach.
Engage: Respond to messages, share user-generated content, and maximize Snapchat's interactive features, like Q&As or polls.
Incorporating these strategies can yield numerous benefits, including:
Heightened brand awareness
Improved customer engagement
Increased traffic to your Shopify store
Amplified word-of-mouth marketing
Expansion into new customer segments
Snapchat's fleeting nature means you must act fast to make a lasting impression. Focus on crafting visually engaging, authentic content that speaks to your target demographic, and watch as your Shopify store's customer base flourishes.
Finally, Snapchat marketing provides Shopify store owners a fresh way to engage customers and increase their marketing strategy. By embracing the platform's dynamic and playful spirit, you can foster strong relationships with your audience and drive your e-commerce success to new heights.
18. Reddit Marketing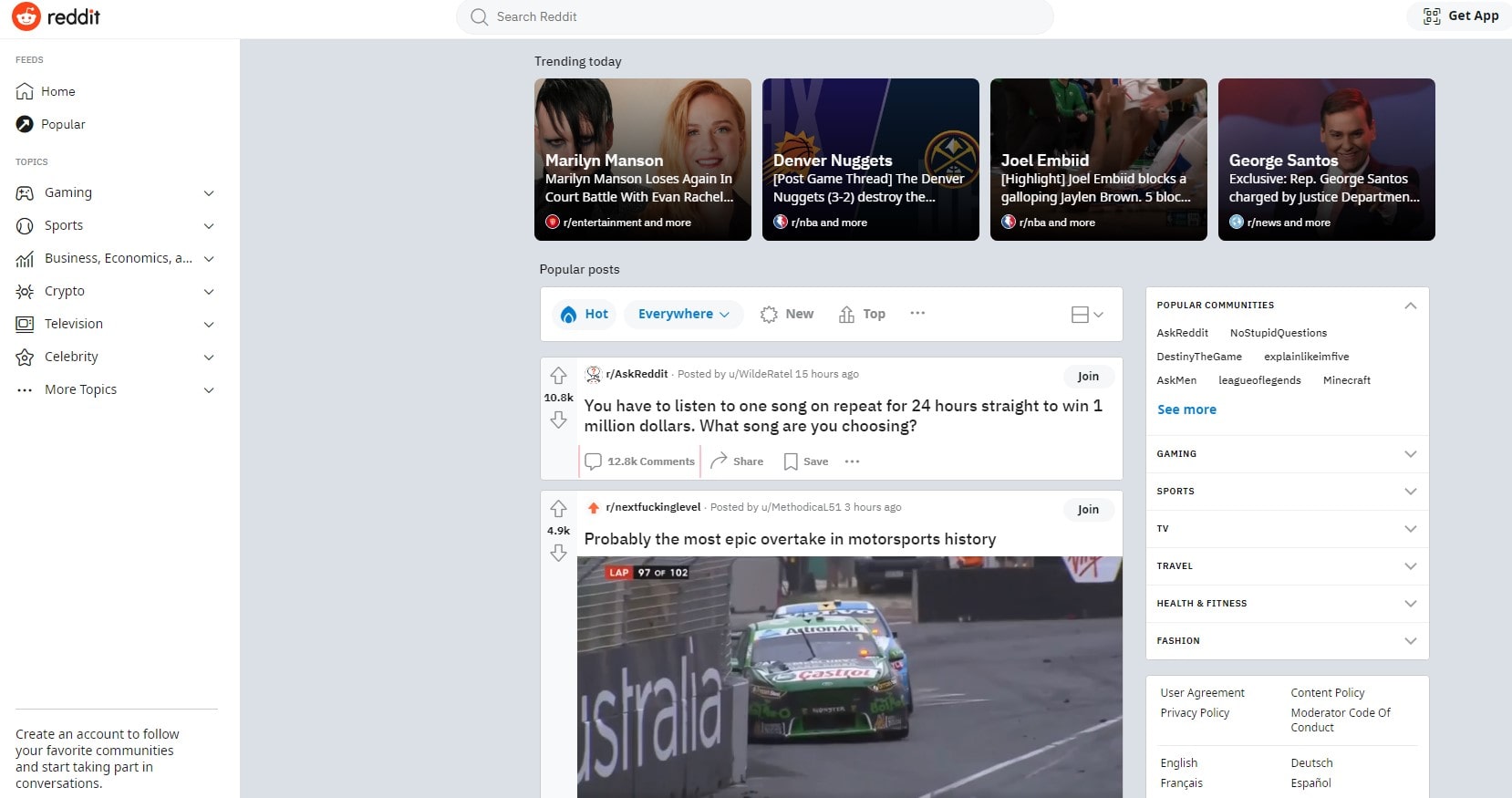 Reddit, often called "the front page of the internet," is a thriving community teeming with potential for Shopify marketers. However, to successfully implement a Reddit marketing strategy, it's crucial to understand the platform's unique culture and etiquette – this means being genuine, providing value, and engaging in meaningful conversations with users.
Here are some key tactics to consider for Reddit marketing:
First, be an active, helpful community member: Contribute to discussions, share valuable insights, and offer assistance without overtly promoting your brand.
Target relevant subreddits: Find niche communities, or "subreddits," where your target audience is active and contributes genuinely to those spaces.
Host an AMA (Ask Me Anything) session: Share your expertise with the community by hosting an AMA, which allows users to ask you questions and get personalized responses.
By following these guidelines, Shopify marketers can reap the benefits of Reddit marketing:
Increased brand exposure
Higher engagement with potential customers
Improved understanding of your target audience's needs
Enhanced credibility and trustworthiness
In summary, Reddit marketing presents a golden opportunity for Shopify store owners to connect with their audience more authentically and personally. By embracing the platform's community-driven spirit and providing genuine value, your marketing strategy will be on the path to success, setting your Shopify store apart from the competition.
19. Quora Marketing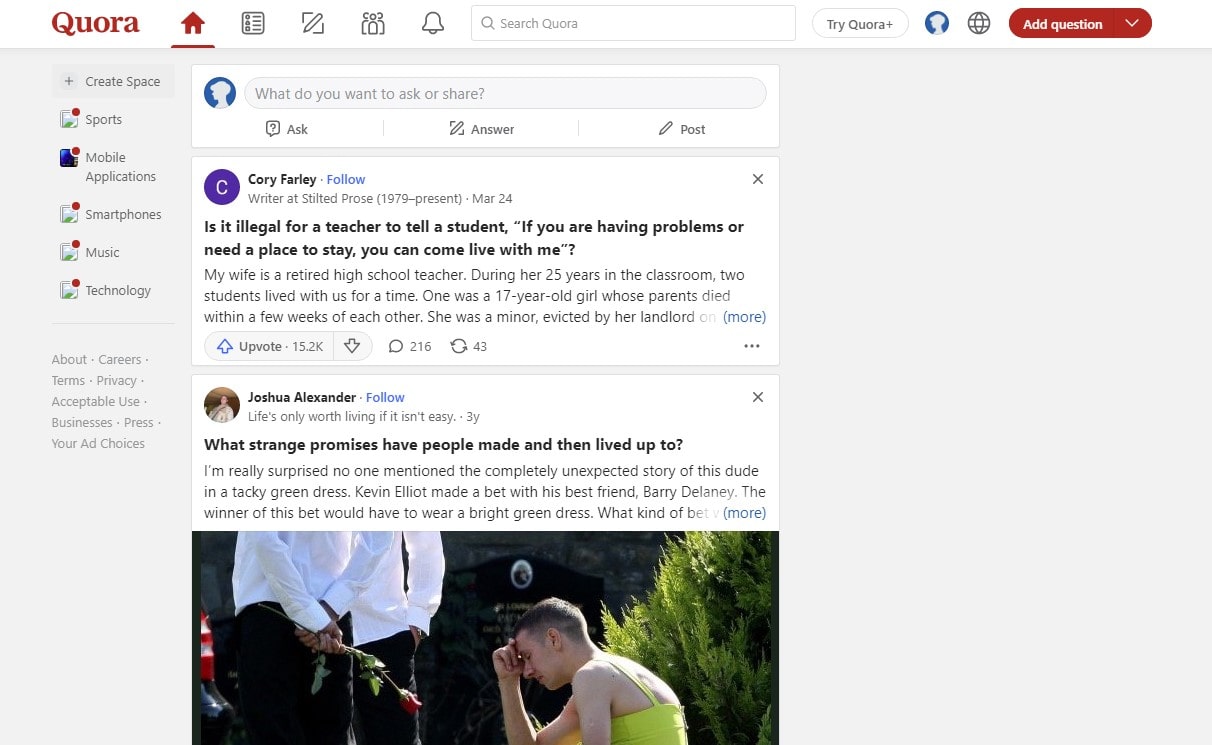 Shopify marketers may use Quora to demonstrate their expertise and engage with potential clients. Answering industry-related queries can boost online business visits.
To make the most of Quora marketing, consider these essential tactics:
Target pertinent questions: Focus on answering queries directly related to your industry or niche, ensuring your input is valuable and relevant.
Provide in-depth, high-quality answers: Craft detailed, well-researched responses that showcase your expertise and add value to the discussion.
Engage with users: Respond to comments, upvote helpful contributions, and participate in the Quora community to build trust and credibility.
Implementing these strategies can lead to numerous benefits, including:
Greater brand visibility
Enhanced credibility as an industry expert
Opportunities for networking and collaboration
Increased website traffic and potential customers
Quora marketing can be a game-changer for Shopify businesses looking to stand out in a crowded market. By diving into the platform's rich community, offering valuable insights, and fostering meaningful connections, you'll be well on your way to creating a marketing strategy that leaves a lasting impact.
20. Referral Marketing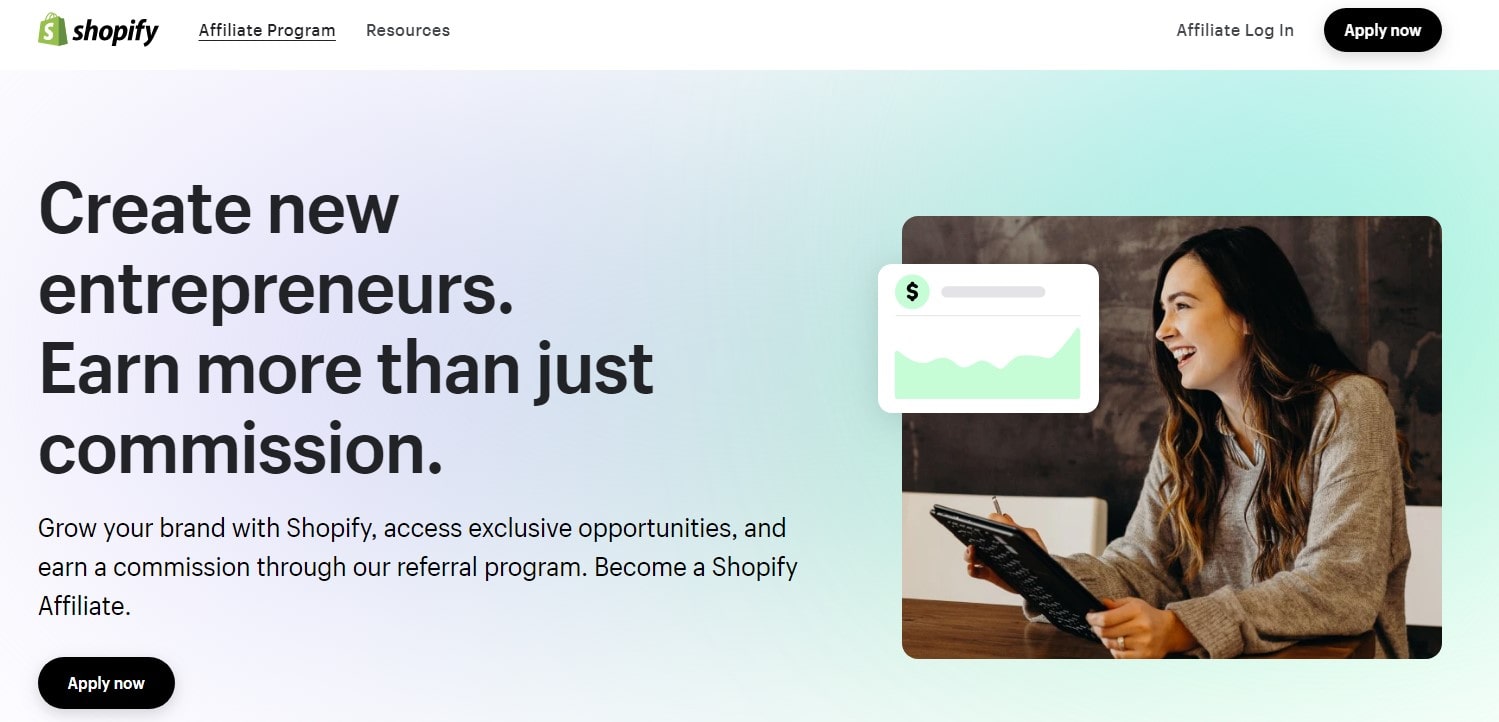 Referral marketing, a tried-and-true approach, leverage the power of word-of-mouth to amplify your Shopify store's reach and attract new customers. By incentivizing existing customers to spread the word, you can create a domino effect that drives sales and strengthens customer loyalty.
To jump-start your referral marketing strategy, follow these crucial steps:
Develop a compelling incentive: Offer rewards that resonate with your audience, such as discounts, free products, or exclusive access to new items.
Make participation simple: Streamline the referral process to ensure it's user-friendly and accessible for customers.
Promote your program: Use various marketing channels, including email, social media, and your website, to share your referral program with customers.
A successful referral marketing campaign can yield a plethora of benefits:
Expanded customer base
Increased brand trust and loyalty
Cost-effective customer acquisition
Enhanced customer lifetime value
In a nutshell, referral marketing can be a significant asset to your Shopify store's marketing arsenal. When you empower your customers to become brand ambassadors, you'll foster a community of dedicated supporters who actively contribute to your store's growth. A solid referral marketing strategy will help your internet business succeed.
21. Conversion Rate Optimization (CRO)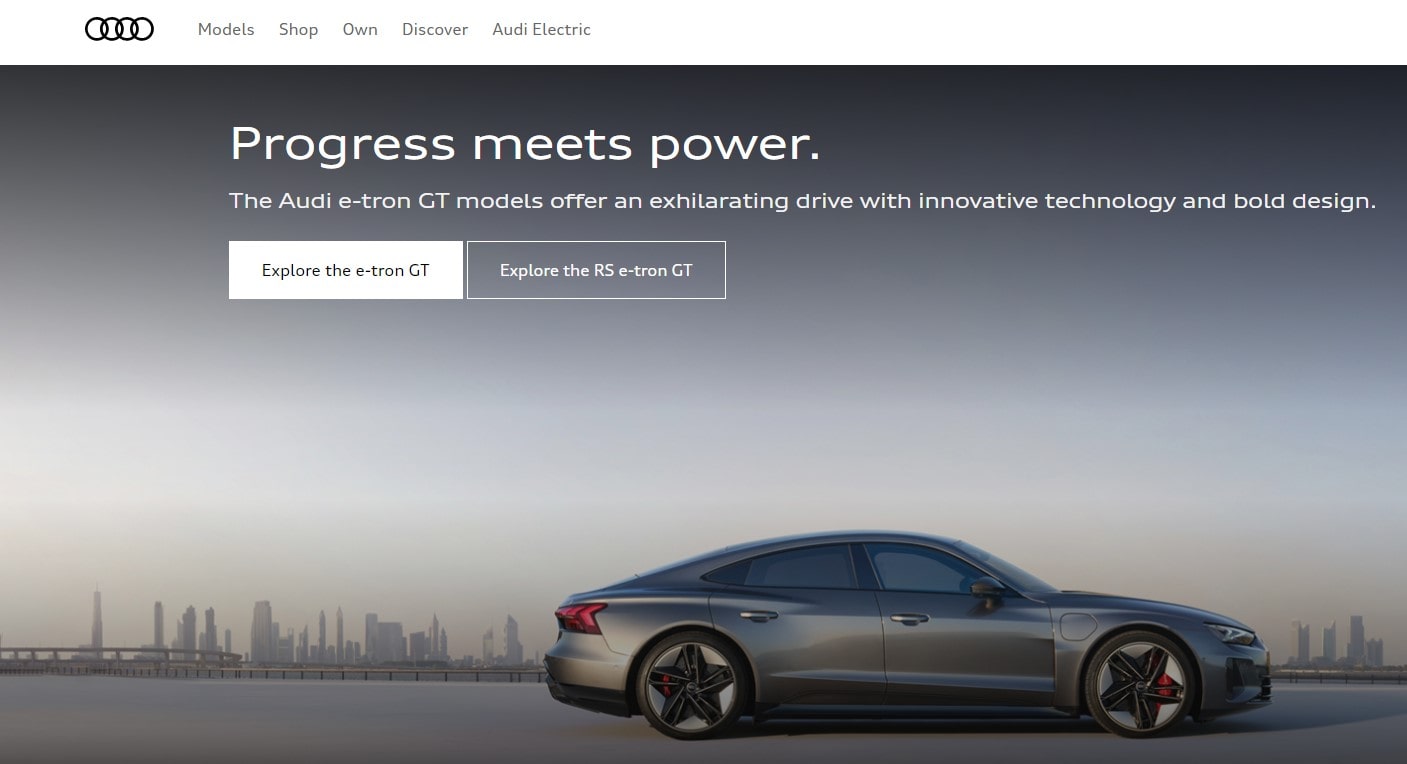 Conversion Rate Optimization (CRO) is the ace up the sleeve for any Shopify store aiming to turn more visitors into paying customers. Refining your website's user experience and implementing persuasive techniques can boost conversions and elevate your online business.
To supercharge your CRO strategy, consider these pivotal elements:
Streamlined navigation: Ensure a seamless journey from homepage to checkout, making it a breeze for customers to find and purchase products.
Compelling calls-to-action (CTAs): Craft eye-catching, persuasive CTAs that encourage visitors to take desired actions.
Mobile optimization: Cater to the ever-growing number of mobile shoppers by creating a responsive, mobile-friendly design.
Strategic A/B testing can further refine your CRO efforts:
Test various design elements, such as colors, fonts, and images
Experiment with different headlines, product descriptions, and CTAs
Compare different pricing structures and offers
You'll identify the most effective techniques that resonate with your target audience by consistently analyzing and iterating. The result? A well-oiled Shopify store that maximizes its potential, turning casual browsers into loyal customers.
Investing time and effort into Conversion Rate Optimization can yield significant returns for your Shopify store. With a customer-centric approach and continuous improvement, you'll transform your website into a conversion powerhouse, driving revenue and long-term success.
Bottom Line
A solid Shopify marketing strategy can make a difference for your online business. Implementing the "21 Shopify Marketing Strategies" will pave the way for remarkable growth and success in the ever-evolving eCommerce landscape. 🌐📈
The tactics we've shared in this article touch upon various aspects of marketing, from leveraging social media and chatbots to utilizing data-driven insights and customized email campaigns. With these strategies at your fingertips, you'll be well-equipped to:
Showcase your unique brand identity and value proposition
Boost sales and conversions with tailored offers and discounts
Foster strong customer relationships through personalized communication
Streamline operations with automated processes and workflows
Moreover, integrating powerful tools like Plerdy and their CRO expertise can help you dig deeper into your store's performance, making data-backed improvements that maximize your return on investment.
Ready to level up your Shopify store and reap the benefits of a well-rounded marketing strategy? Take action now and put these strategies into motion – your eCommerce venture is bound to flourish. And, if you ever need a helping hand along the way, Plerdy's CRO experts are just a click away, ready to offer invaluable guidance and support. Happy selling!