Many entrepreneurs and specialists working in different domains are convinced that modern business practices should be customer-oriented. And common sense suggests that if your customers are happy, sales and profits will grow. Otherwise, not only the reputation will suffer, but also the financial side of the business.
But it so happens that everyone will not please. Unfortunately, in this world, there will always be someone who is not happy with your actions or the work of your staff. So get over it and read our article that will allow you to work successfully with difficult and angry customers, resolving conflicts for the benefit.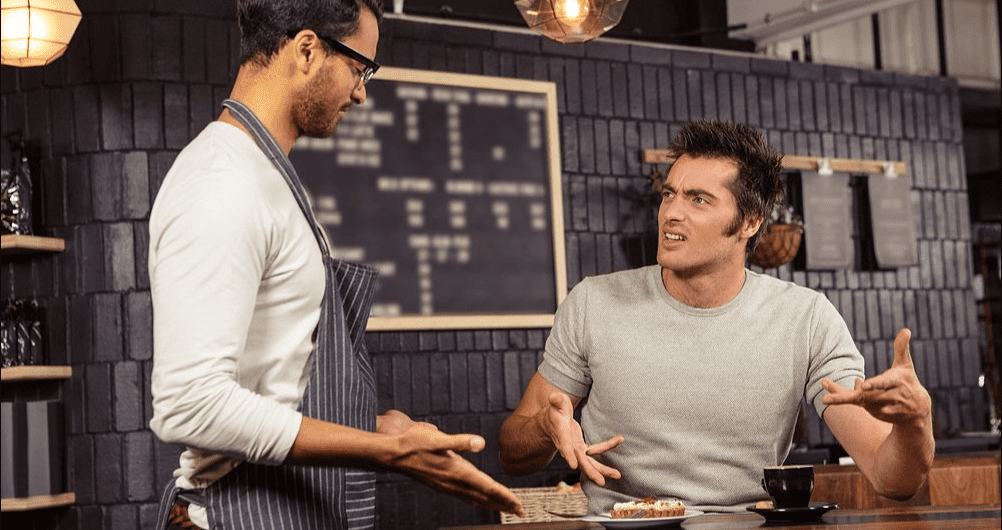 How to identify the needs of the customer
There are many ways to identify the needs of the customers. But not all different suit businesses. Below are 3 universal ways to identify the needs of customers that suit any business:
You can conduct potential customers surveys
Using this method, you are in direct contact with the customer. This allows you to ask any questions you are interested in and their needs. In addition, you can conduct surveys via phone calls, social media, email, SMS, etc.
You can study the reviews
This method does not require any additional investment and allows you to learn all the "pains" and problems quickly. In addition, you can collect reviews on your website, special review websites, forums, and social media.
You can ask customers directly
Questions you are interested in can be posted on your website or social media. Allow customers to participate in improving service, assortment, etc. This will increase the loyalty of your customers and allow you to collect information that interests you. By analyzing this information, you can easily identify the customer's "pains" and issues.
Types of difficult and angry customers
There is one thing that all difficult and angry clients have in common – you have to make a lot of effort to make a deal with them. Nevertheless, you should remember that people sell and buy, and you can always find the right approach to the person. But only if you have the desire and purpose of doing it.
The Happy Customer
Happy customers know exactly what they want. Happy customers are familiar with your offer, the value, and how it can help them. They have often been reading you for a very long time and trust you. They have not bought anything yet, but they already know a lot about your product or service. These people are ready to act because they have fewer doubts and objections. They are waiting for a direct call to buy.
The Difficult Customer
This type of client is characterized by a constant postponement of meetings and calls. The client does not fulfill the obligations and comes up with dozens of reasons he cannot give you a final answer. This client picks up the phone and avoids communicating with you. When the deal is completed, he can delay the payment of the bill.
The Anxious Customer
This client is afraid of making the wrong decision, but they are very good-natured. The client always asks many questions and is not shy to ask a second time around. Such a person looks for hidden tricks and defects in everything.
The Disappointed Customer
The client refuses to work with you because of past negative experiences. For example, you or your colleagues have made mistakes in previous communication with the client. Consequently, the negativity remains – the client refuses to work with you.
The Angry Customer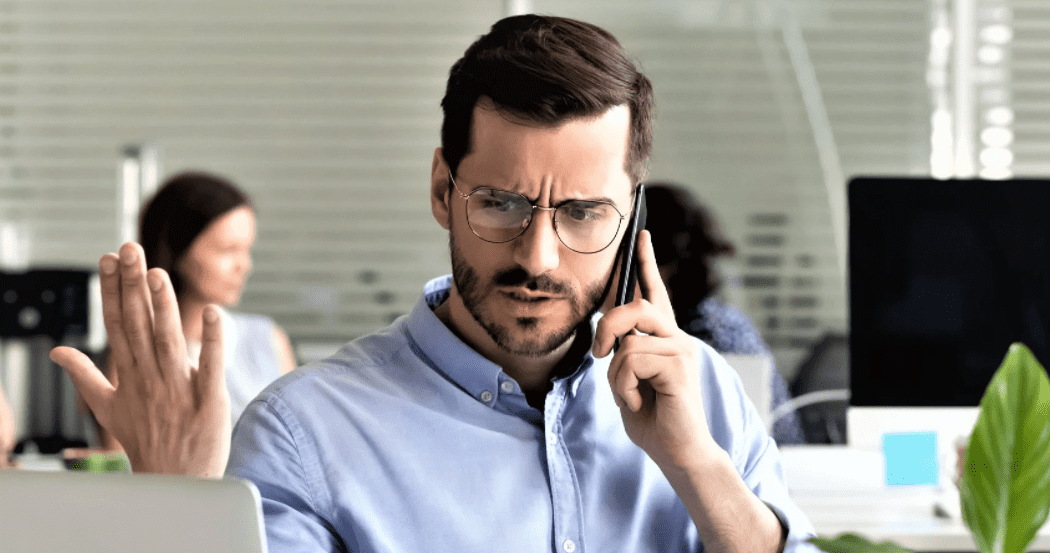 Everyone who sells has had such a client. You get the feeling that such customers are specifically looking for an excuse to fight. The reason for a scandal can be anything from not having the right product to your "wrong" view.
Often such customers threaten and write complaints to all kinds of authorities. The worst thing is that they don't want to hear your arguments at all or turn them with graceful ease into yet another excuse for a scandal.
Why angry customers are good for business
Single complaints from customers can be bizarre and hurtful. However, even the most unusual and unflattering reviews may become the impetus for major changes in business processes. Dissatisfied customers even may become the company's best friends.
No one likes dealing with angry customers. No one likes reading critical comments, sometimes even with profanity. However, these comments exist. Customers who did not harbor a grudge and didn't go for the next purchase to a competitor and honestly shared their impressions are the brand's best friends.
Be sure that, having expressed their criticism, such customers are very likely to come back to check how the company responded to the remark. Therefore, an angry customer does not mean "lost customer".
How to handle an angry customer
It is possible to manage conflicts that arise calmly, even to the benefit of your business. Here are five tips to help make the relationship between you and your angry customers more positive.
Create an action plan
Before you start communicating with a customer who doesn't want to make contact, it's important to develop a strategy for the conversation. First, you need to determine the type of person you are talking to.
Once you have identified the type, you need to plan the conversation properly. Think about the questions that may arise during the conversation, try to answer them before the conversation starts. The better preparation goes, the faster the problems will be solved.
Be a good listener
Allow the angry client to express themself, listen carefully to the client. Try to understand the issue from their point of view. Try to put yourself in the customer's shoes. Tactics of attention and understanding will create an atmosphere of goodwill. It will help easily get out of a conflict situation.
Respond on time
It's difficult because the first impulse after receiving a complaint may be the desire to remain silent. However, it is necessary to respond. But you should not do this immediately, as an angry customer will not listen to you. On the other hand, don't take too long to respond.
Avoid boilerplate phrases
Don't speak in indifferent and short sentences. Using formulaic excuses in a conversation will show customers that they are being listened to inattentively. This also will show them that you are not going to address the issues at hand.
Remain calm
You should not answer rudeness with rudeness. Responding in such a manner may damage your company's reputation. Instead, try to contain your emotions, speak slowly, calmly, with convincing arguments. This is especially important if customers are very angry.
Examples of angry customer situations
There are a lot of situations with angry clients you can face. It cannot say that you will never encounter certain of them. However, we will not list all possible situations with angry clients but discuss the three most common:
An angry client want to bend the rules
Angry clients dissatisfied with the company's rules often ask questions like, "Can't you make an exception just this once?". If these exceptions don't require great effort from your staff, you should make them. In such a way, you will show your care about the client.
However, your staff will have to turn down the more elaborate requests. Instead, you should say something like this, "We're sorry we can't do that for you. But you can get free customer support after signing up."
The product has defects
If the client says your product has defects, you should resolve the problem. First of all, you should apologize for this issue. Then you should offer a solution to the issue.
Staff don't know the answer to an angry client's question
There will always be queries that staff won't know the answer to. So instead of "I don't know" response, your staff should say to the angry client something like this, "That is a great question, let me find out for you."
Conclusion
If you realize that the customer is angry and anger will affect future sales, find more than just a compromise, find a concrete solution: make a replacement, give a refund, apologize. Offer any way that will help make the customer happy and increase their trust in your brand in the future.
By offering any specific solution, you show that you are willing to take responsibility and solve the problem. Even a very angry client will appreciate such an approach.