Step right up, e-commerce aficionados! 🎉 Presenting the pièce de résistance of marketing toolkits: "16 Must-Have e-commerce Marketing Tools in 2023." Venture into a realm of ingenious solutions that will redefine your online business and supercharge your success. No stone is left unturned as we delve into the tasks and goals of these game-changing tools:
Skyrocketing sales and conversions
Streamlining operations for maximum efficiency
Crafting compelling, personalized marketing campaigns
Unearthing valuable insights through data analysis
Among this treasure trove of tools, discover the magic of Plerdy UX analysis – a potent ally in your quest for e-commerce domination. With Plerdy by your side, you'll gain an unparalleled understanding of your customer's behavior, allowing you to optimize their experience and keep them coming back for more.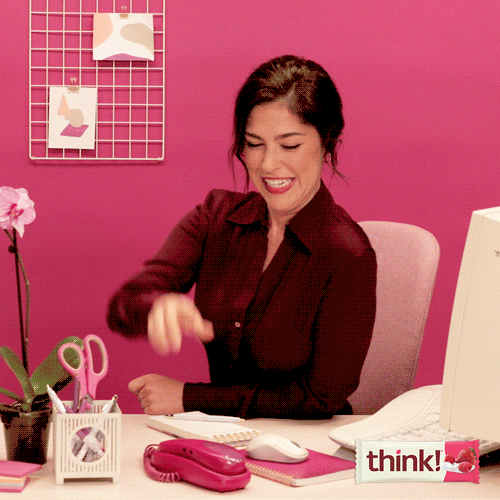 Buckle up and prepare for a thrilling ride as we journey through the labyrinth of 2023's top-tier e-commerce marketing tools. Together, we'll scale the heights of success and redefine the limits of what's possible in the ever-evolving world of online commerce. 🚀
What do E-commerce Marketing Tools Do?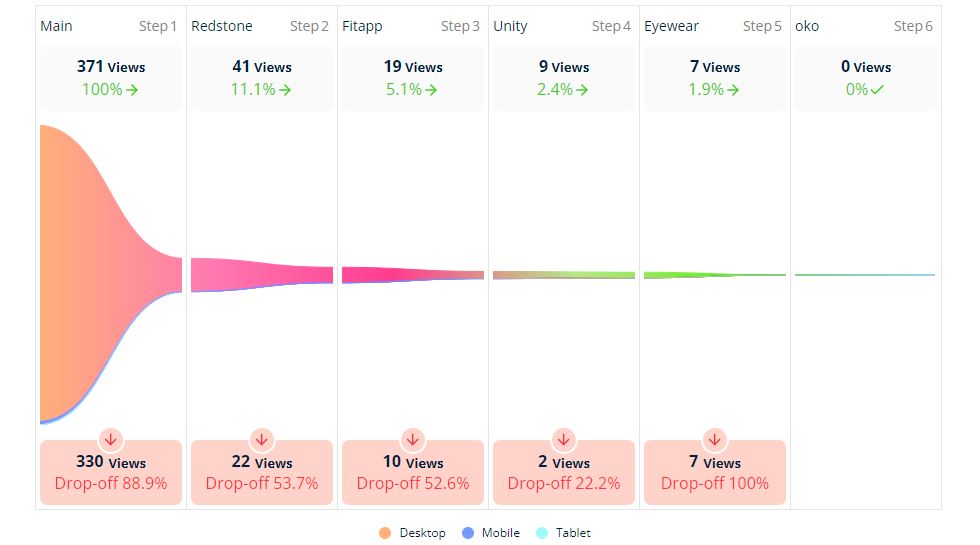 In the bustling realm of e-commerce, leveraging top-notch marketing tools is the key to unlocking untold potential. These formidable assets streamline operations, boost conversions, and elevate your brand. But what do e-commerce marketing tools do?
Unveil the power of these digital wizards by exploring their essential functions:
Customer acquisition and retention
Data analysis and insights
Personalized marketing campaigns
Automation of repetitive tasks
Strike gold by attracting and retaining customers with laser-focused precision. E-commerce marketing tools offer invaluable assistance in honing in on your target audience, turning fleeting visitors into loyal patrons.
Knowledge is power, and data is the lifeblood of any successful e-commerce venture. Marketing tools seamlessly gather and analyze vital information, enabling you to make informed decisions and stay one step ahead of the competition.
Captivate your audience with personalized marketing campaigns that resonate on a deeper level. Craft tailor-made messages that speak directly to your customers, fostering long-lasting connections and driving repeat business.
Reclaim your time by automating mundane tasks – leaving you free to focus on strategic growth. E-commerce marketing tools are the unsung heroes, tirelessly working behind the scenes to streamline processes and improve efficiency.
How to Choose the Best E-commerce Marketing Tools?

Navigating the crowded landscape of e-commerce marketing tools can feel like searching for a needle in a haystack. Fear not – follow these golden rules to zero in on the perfect arsenal for your online empire:
Define your goals and objectives
Prioritize must-have features
Evaluate the ease of use and integration
Research customer support and pricing options
First, set your sights on success by outlining clear goals and objectives. Identifying your needs helps to narrow the field, ensuring you choose tools that align with your ambitions and propel your business forward.
Next, draw up a wishlist of indispensable features. From data analytics to email automation, establish your non-negotiables – the building blocks of a robust e-commerce marketing strategy.
Don't let complexity be the Achilles' heel of your marketing endeavors. Instead, opt for tools that boast user-friendly interfaces and seamless integration with your existing systems. Smooth sailing is the name of the game when it comes to getting the most out of your toolkit.
Top-tier assistance and flexible payment plans are invaluable – the cherry on top of a winning marketing tool selection.
With these guidelines, selecting the best e-commerce marketing tools becomes a walk in the park. So embrace the process, and watch your online venture flourish.
List of 16 Must-Have E-commerce Marketing Tools in 2023
Embarking on the quest to master your e-commerce strategy? Feast your eyes on the definitive compilation of "16 Must-Have E-commerce Marketing Tools." This treasure trove of cutting-edge resources promises to catapult your online venture into the stratosphere, leaving competitors in the dust. So immerse yourself in this goldmine of e-commerce marketing tools, and watch your digital dreams become a reality.

In the fast-paced universe of e-commerce, harnessing cutting-edge marketing tools can propel your business to dizzying heights. Plerdy, a trailblazing multifunctional platform, is your one-stop shop for conversion optimization.
Effortlessly weave through the complex web of customer behavior with Plerdy's comprehensive suite of features:
Staying ahead of the curve is a breeze with Plerdy's visual heatmaps. First, pinpoint customer interactions, enabling you to zero in on key improvement areas. Then, fine-tune your e-commerce site, ensuring every visitor's journey is smooth.
Plerdy's easy-to-customize pop-up forms attract subscribers like bees to honey. Say goodbye to missed opportunities by capturing leads and converting curious browsers into lifelong customers.
SEO optimization is the cornerstone of online success, and Plerdy's SEO-checker tool is a true ally. First, effortlessly analyze your website's performance, keeping an eye on those all-important technical details. Then, sharpen your competitive edge and watch your search engine rankings soar.
Sales performance data is worth its weight in gold. Plerdy's sales performance tracker keeps you in the driver's seat – monitoring essential metrics and paving the way for data-driven decision-making. So embrace Plerdy's dynamic toolkit and watch your e-commerce empire flourish.

In today's fast-paced e-commerce landscape, Shopify stands out as a powerful, all-encompassing marketing tool for businesses of all sizes. Its a user-friendly interface and versatile features have become the go-to platform for entrepreneurs eager to make their mark in the digital space. Shopify provides an array of benefits, such as:
A range of customizable templates to create visually stunning online stores
Effortless integration with popular payment gateways
Comprehensive inventory management system
Built-in analytics to monitor and optimize store performance
Furthermore, Shopify streamlines your marketing efforts by seamlessly integrating various email marketing tools, social media platforms, and third-party apps. Its extensive app store houses a treasure trove of valuable resources designed to boost sales and enhance customer experience. By embracing Shopify, you're arming your business with cutting-edge technology that enables you to stay ahead of the curve, adapt to the ever-evolving e-commerce landscape, and, ultimately, flourish in the fiercely competitive digital market.

In e-commerce marketing, Omnisend has carved a niche as a top-tier tool that empowers businesses to reach new heights. With its robust features and laser-focused email and SMS marketing approach, Omnisend has quickly become a must-have resource for savvy entrepreneurs. Offering an all-in-one solution allows users to take their marketing efforts to the next level and maximize return on investment.
Key features of Omnisend include:
Seamless integration with popular e-commerce platforms like Shopify and WooCommerce
Pre-built, customizable email templates for eye-catching campaigns
Automated workflows to streamline marketing processes
Advanced segmentation for precise targeting
Leveraging Omnisend's powerful capabilities, businesses can craft highly personalized and engaging campaigns that resonate with their audience. In addition, the platform's intuitive interface, coupled with its cutting-edge automation, makes it a breeze to manage even the most complex marketing campaigns. In a nutshell, Omnisend is the ace up your sleeve in the ever-competitive e-commerce environment, helping you stay ahead of the pack and forge lasting connections with customers.

Mailchimp has long been a trusted name in the e-commerce marketing arena, offering an all-encompassing tool that simplifies email marketing efforts for businesses worldwide. Renowned for its user-friendly platform and various features, Mailchimp has proven itself to be an indispensable resource for entrepreneurs seeking to expand their digital footprint and engage customers like never before.
Some of the standout features of Mailchimp include:
Drag-and-drop email builder for crafting visually stunning campaigns
Advanced audience segmentation to target the right customers
A/B testing to optimize email performance
Comprehensive analytics for monitoring and improving campaign results
With Mailchimp's robust capabilities, businesses can fine-tune their marketing strategies, creating highly personalized and captivating email campaigns. By harnessing the power of Mailchimp, e-commerce marketers can effectively grow their customer base, boost engagement, and drive revenue – all while enjoying the benefits of a sleek, intuitive interface that simplifies even the most complex tasks.

In the dynamic world of e-commerce marketing, SEMRush stands tall as a comprehensive tool that offers businesses a strategic edge over their competitors. This powerhouse platform provides unparalleled insights into website performance, keyword research, and competitor analysis – all essential ingredients for crafting a winning digital marketing strategy.
Key features of SEMRush include:
Comprehensive keyword research capabilities to uncover high-impact search terms
In-depth competitor analysis to identify opportunities and threats
Site audit tools to optimize on-page SEO
Content marketing toolkit to streamline content creation and promotion
By leveraging the robust functionality of SEMRush, e-commerce marketers can effectively pinpoint areas for improvement, uncover untapped opportunities, and finetune their campaigns to drive optimal results. With its user-friendly interface and actionable insights, SEMRush empowers businesses to stay ahead of the curve and capitalize on the ever-changing digital marketing landscape. In short, SEMRush is the ultimate weapon in your marketing arsenal, helping you navigate the complexities of e-commerce marketing with ease and precision.

Canva has earned a reputation as an indispensable e-commerce marketing tool, offering a user-friendly platform that allows even the most novice users to create eye-catching visual content. This innovative tool has revolutionized how businesses approach graphic design, enabling them to captivate their target audience with visually stunning images, infographics, and social media posts – all without breaking the bank.
Here are some key features of Canva that make it stand out:
An extensive library of customizable templates for various design needs
A vast selection of stock images, fonts, and elements to choose from
Easy-to-use drag-and-drop interface for a seamless design experience
Collaborative features to streamline teamwork and communication
Canva's impressive functionality and cost-effective pricing make it a go-to resource for e-commerce marketers looking to boost their visual appeal and make a lasting impression. With its rich features and beginner-friendly interface, Canva empowers businesses to breathe life into their marketing campaigns, elevate brand image, and captivate audiences across the digital landscape. In essence, Canva is a game-changer in visual marketing, helping businesses harness the power of stunning visuals to drive engagement and elevate their online presence.

Unbounce has emerged as a powerful e-commerce marketing tool that empowers online businesses to easily create high-converting landing pages. This intuitive platform offers a wealth of features designed to optimize conversion rates, making it an invaluable resource for marketers seeking to maximize their return on investment and drive growth.
Key features of Unbounce include:
Drag-and-drop landing page builder for creating visually appealing pages
A library of customizable templates tailored for various industries and campaigns
Built-in A/B testing to fine-tune performance and boost conversions
Seamless integration with popular marketing tools and platforms
Harnessing the capabilities of Unbounce, e-commerce marketers can effectively tailor their landing pages to resonate with their target audience, driving engagement and increasing the likelihood of conversions. It's user-friendly interface, and versatile features make it easy for businesses to optimize their landing pages, ultimately leading to improved performance and revenue generation. In a nutshell, Unbounce is the secret ingredient that can help e-commerce marketers elevate their campaigns and achieve measurable results in an increasingly competitive digital landscape.

In the e-commerce marketing landscape, Hotjar has established itself as a versatile tool providing invaluable user behavior insights. This innovative platform enables businesses to analyze and optimize their websites and landing pages, resulting in a more engaging user experience and ultimately driving conversions.
Notable features of Hotjar include:
Heatmaps for visualizing user interactions on your website
Visitor recordings to gain a deeper understanding of user behavior
Conversion funnels to identify drop-off points and areas for improvement
Feedback polls and surveys to gather valuable input from users
E-commerce marketers can improve user experience and conversions by using Hotjar to identify website issues. With its easy-to-use interface and comprehensive suite of features, Hotjar has become an indispensable tool for businesses seeking to optimize their digital presence and succeed in a competitive online market. In essence, Hotjar serves as a guiding light, helping e-commerce marketers navigate the complexities of user behavior and create a truly captivating and effective online experience.
Optimizely helps e-commerce companies optimize their websites and digital campaigns. This sophisticated platform provides experimentation and personalization features, empowering marketers to make data-driven decisions and deliver the most engaging user experience possible.
Key features of Optimizely include:
A/B testing capabilities for assessing different variations of your website or campaign
Multivariate testing to evaluate multiple variables simultaneously
Advanced segmentation for personalized experiences based on user behavior and attributes
Detailed analytics and reporting to gain actionable insights
By harnessing the power of Optimizely, e-commerce marketers can gain a competitive edge by making data-driven decisions and refining their digital strategies. This versatile tool enables businesses to identify what works best for their target audience, resulting in improved user engagement, increased conversions, and, ultimately, boosted revenue. With its comprehensive suite of features and user-friendly interface, Optimizely has become an essential component of the modern e-commerce marketer's toolkit – helping businesses thrive in an ever-evolving digital landscape. In a nutshell, Optimizely is the compass that guides e-commerce marketers toward success by illuminating the path to peak performance and maximum user satisfaction.

Buffer has carved its niche as an nice e-commerce marketing tool, streamlining social media management for businesses. This intuitive platform helps marketers stay organized and efficient, enabling them to easily schedule, publish, and analyze social media content.
Key features of Buffer include:
Centralized content management for multiple social media platforms
Customizable scheduling options to optimize posting times
In-depth analytics to gauge the performance of social media posts
Team collaboration features for streamlined content creation and approval
Using Buffer, e-commerce marketers can save precious time and resources, allowing them to focus on crafting compelling content and engaging with their audience. This powerful tool simplifies managing social media accounts, driving brand awareness, and boosting online visibility. In a fast-paced digital world where staying connected is vital, Buffer helps e-commerce marketers keep their finger on the pulse, ensuring they never miss a beat regarding their social media presence.

OptiMonk has emerged as a powerhouse in e-commerce marketing, helping businesses drive conversions and skyrocket sales through targeted on-site messages. With its laser-sharp focus on customer engagement, OptiMonk enables businesses to build lasting relationships and achieve stellar results.
Noteworthy features of OptiMonk include:
Personalized on-site messages to capture visitor attention
Exit-intent technology to reduce cart abandonment rates
Advanced targeting options based on visitor behavior and demographics
A/B testing capabilities for data-driven decision-making
Harnessing the power of OptiMonk, e-commerce marketers can tap into the full potential of their website traffic, turning casual visitors into loyal customers. Using OptiMonk's cutting-edge tools and insights, businesses can craft compelling messages, optimize user experience, and cultivate customer loyalty. E-commerce marketers have the tools they need to remain on top of trends and outperform their rivals thanks to OptiMonk. With OptiMonk in their arsenal, e-commerce marketers can rest assured that their marketing strategy is firing on all cylinders.

Magento, a powerhouse in the e-commerce realm, offers businesses a robust, flexible platform for building and scaling online stores. This feature-rich marketing tool allows merchants to tailor their digital presence, ensuring a seamless shopping experience for customers.
Noteworthy Magento features include:
Customizable themes for brand consistency
Integrated marketing tools for email campaigns and SEO
Comprehensive inventory management system
Secure payment gateways for smooth transactions
As the cream of the crop, Magento equips e-commerce businesses with the tools to stay ahead of the digital landscape. It allows merchants to easily manage their online store, keeping customers engaged and returning. Magento is the key to unlocking your e-commerce potential, paving the way for sustained growth.

Bitly, the go-to link management platform revolutionizes e-commerce marketing with its streamlined, data-driven approach. As a powerful tool, Bitly provides businesses with invaluable insights, helping them optimize their marketing strategies and reach their target audience more effectively.
What sets Bitly apart from the competition? Let's break it down:
Customizable short links, enhancing brand recognition and trust
Comprehensive analytics for an in-depth understanding of link performance
Seamless integration with various marketing tools and platforms
QR code generation, bridging the gap between online and offline marketing
Businesses can keep on top of e-commerce trends thanks to Bitly's user-friendly design. Marketers can fine-tune their campaigns and maximize ROI. Say goodbye to unwieldy URLs and craft sleek, branded links that make a lasting impression. Embrace Bitly and watch your e-commerce endeavors flourish.

In the fast-paced realm of e-commerce, SimilarWeb emerges as a trailblazing marketing tool that delivers indispensable insights to keep businesses on the cutting edge. This powerhouse platform delves deep into website and app analytics, ensuring marketers stay informed and ahead of the curve.
Here's a quick rundown of SimilarWeb's standout features:
Traffic and engagement metrics, for a comprehensive view of audience interactions
Competitor analysis, enabling businesses to benchmark and outperform rivals
Industry trends, providing a bird's-eye view of market movements and shifts
Keyword research and organic search data for precision-targeted SEO campaigns
Regarding e-commerce success, knowledge is power – and SimilarWeb hands over the keys to the kingdom. By utilizing this all-encompassing platform, businesses can fine-tune their e-commerce marketing strategies, outshine the competition, and ultimately bolster their bottom line. So, put your best foot forward with SimilarWeb and watch your e-commerce ventures soar to new heights.

In the ever-evolving landscape of e-commerce, Google Analytics 4 stands tall as the go-to marketing tool for businesses striving to achieve digital dominance. This web analytics gold standard helps marketers make data-driven decisions that boost their online businesses.
With Google Analytics at your disposal, you gain access to an arsenal of actionable insights, including:
Real-time traffic data to help you gauge the pulse of your audience
Demographic and geographic breakdowns for a granular understanding of your user base
Conversion tracking to optimize your sales funnels and maximize ROI
Customizable reports tailored to your specific e-commerce objectives
Mastering Google Analytics 4 is akin to learning the language of your customers. As you unravel the intricacies of their online behavior, you can fine-tune your marketing strategy to resonate with their needs and preferences. In e-commerce, this translates to increased customer satisfaction, enhanced brand loyalty, and a healthy bottom line. So, if you're eager to unlock your business's full potential, it's high time you embrace Google Analytics 4 and ride the wave of data-driven success.

Sendinblue is a powerful marketing tool in the competitive e-commerce world. This all-in-one platform is designed to streamline your marketing efforts, enabling businesses to establish a strong online presence and foster lasting customer relationships.
Harness the power of Sendinblue to supercharge your marketing strategy with features like:
Email marketing campaigns for targeted and personalized communication
SMS marketing to reach customers on-the-go
Marketing automation to simplify complex workflows and save time
CRM integration for seamless data synchronization and customer management
Businesses can stay ahead in the competitive e-commerce market by using Sendinblue's powerful tools. From cultivating brand awareness to driving conversions, Sendinblue empowers you to navigate the digital landscape easily and quickly. With this adaptable marketing tool, your e-commerce business will rise.
Bottom Line
As we wrap up our journey exploring the "18 Must-Have e-commerce Marketing Tools in 2023," it's clear that the right tools can propel your online business to new heights. These solutions streamline operations, optimize marketing efforts, and maximize customer engagement, leading to increased revenue and growth.
These tools offer advertising, email marketing, and other e-commerce services. The key to success is selecting the perfect combination of tools catering to your needs and goals.
Here's a quick recap of some essential tools covered in our list:
Mayple: Expert marketing agencies matched to your business
Klaviyo: Email and SMS marketing powerhouse
Plerdy: Heatmap, popup and SEO tools
Sellfy: Simplified selling for creators
ReferralCandy: Boosting sales through referrals
Yotpo: Authentic customer reviews and testimonials
BuzzSumo: Unearthing content ideas for maximum engagement
Remember, choosing the right tools is just the beginning. It's crucial to constantly monitor performance, adapt strategies, and stay up-to-date with industry trends. To ensure your e-commerce marketing game remains strong, give Plerdy a try! This UX analysis tool will help you fine-tune your online store and stay ahead of the competition. Discover the full potential of your e-commerce business with Plerdy today!