Digital recruitment marketing is finding candidates, clients, or potential recruiters using digital channels to engage them with a recruitment brand. Digital recruitment marketing uses the following digital channels:
LinkedIn
Email Marketing
Automation
Google Search/PPC Digital/Social Advertising
The digital channels noted above are only the leading marketing channels open for recruiters. There are many more digital channels to consider.
10 Digital Marketing Recruitment Tips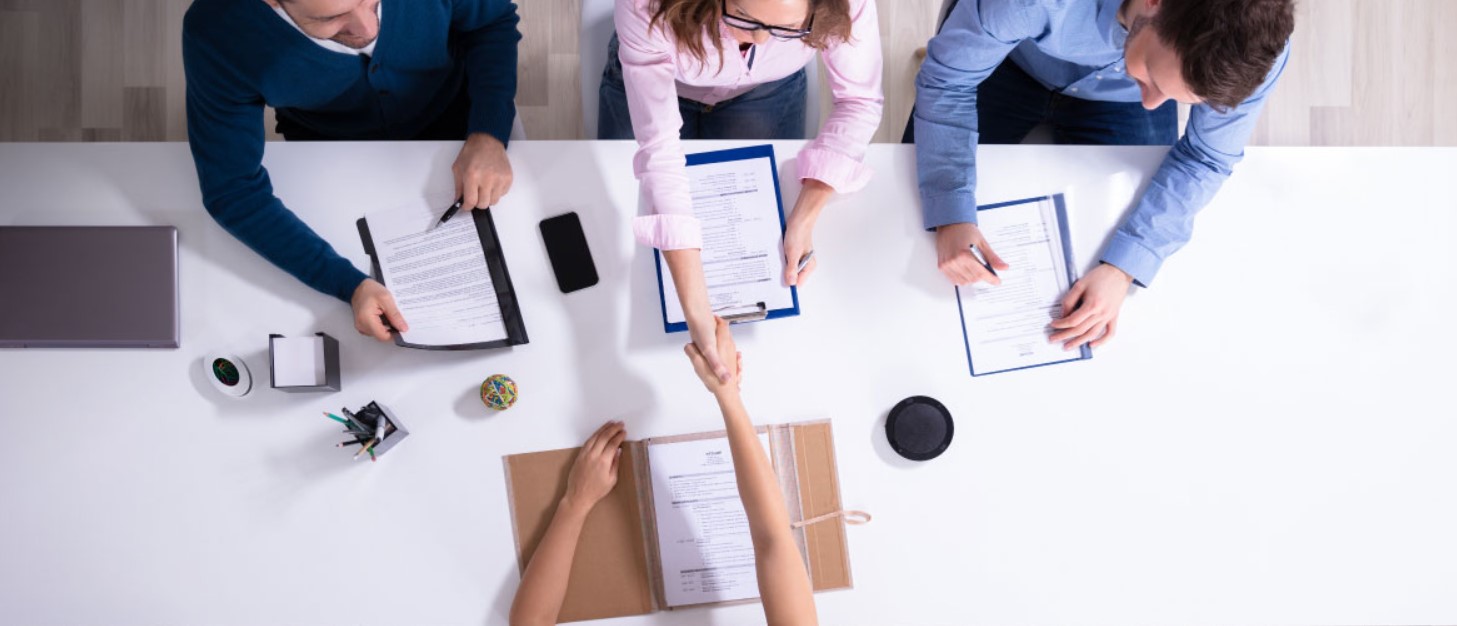 Once you understand your target audience, it's time to initiate marketing to them.
Share Employer Brand Stories on Social Media
You should share thriving campaigns with your target audience or make videos on delight vox pops.
Facebook and Instagram Ad Campaigns
Facebook and Instagram ads are fantastic methods to get perspective experts for positions.
Use Blogging to Show a More Personal Side
Posting blogs on not solely HR and career websites but guest blogging websites allows for attracting talent by humanizing the employer brand.
Run "Candidate Funnel" And Other Tests
You should estimate the usefulness of distinct steps in the recruitment funnel.
Organic Posts on Social Media
Organic social media posts are a cost-effective way of recruiting employees with all the advantages of conventional techniques.
Increase SEO Visibility for Career Pages
Search engine optimization means using diverse tactics to get outcomes without ad spending.
Campaign Branding
Your business requires expanding your corporate image to prospects, and campaign branding offers you a home-court benefit to speak with prospects.
Use Video Conferencing Software Instead of Phone Calls Wherever Possible
Perspective employees wish to interview for jobs digitally, so you should meet these expectations!
Digital Billboarding
Digital billboards may seem obsolete, but they are a compelling method to communicate with a broad audience.
Find and engage with digital influencers
Digital influencers help your target audience broaden their wisdom of the industry and keep up with trends.
Top 5 Digital Marketing Recruitment Companies
This list of the top 5 digital marketing recruitment companies is based on the information provided by Clutch.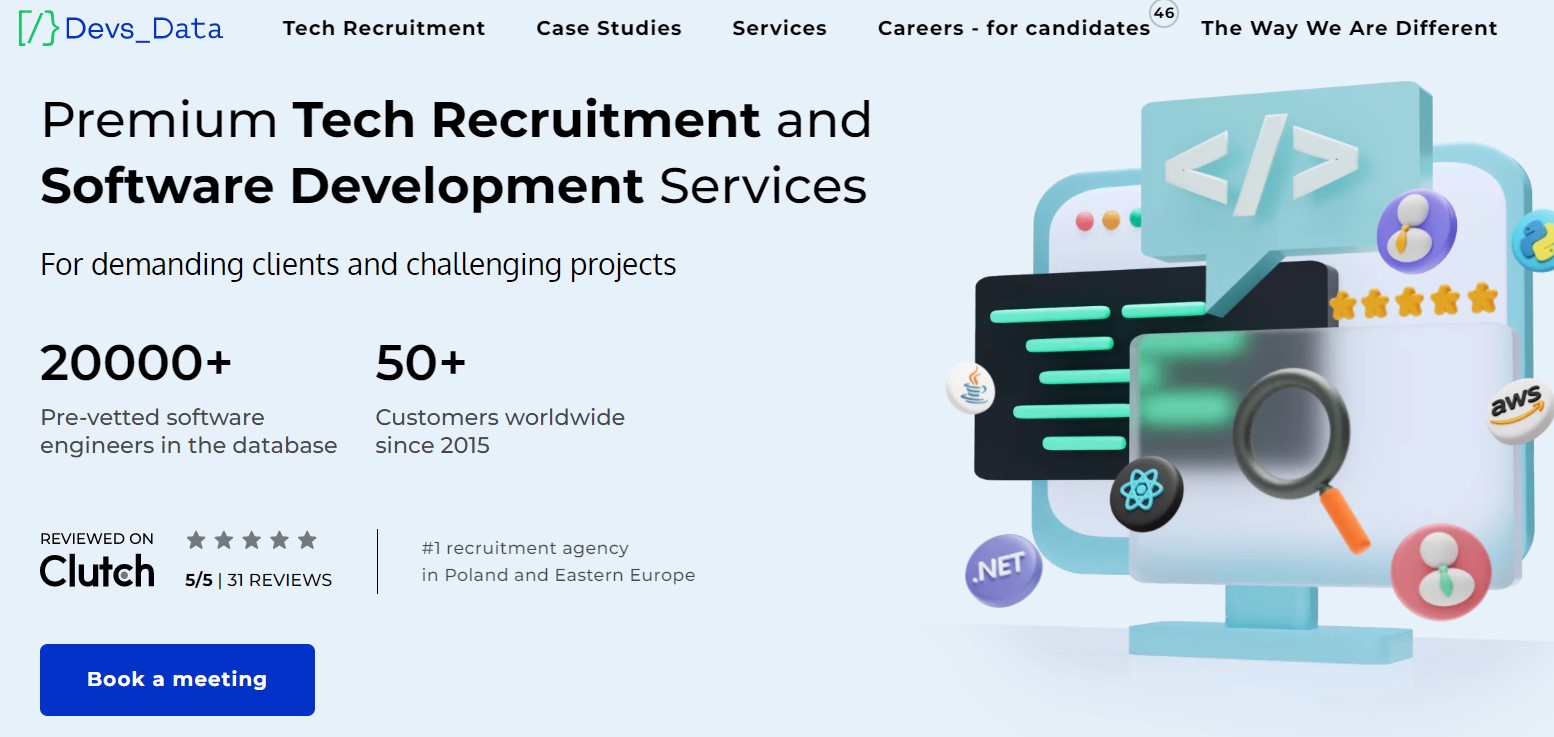 DevsData provides premium tech recruitment services for demanding clients. Tom Potanski founded DevsData in 2016. Its offices are in New York, London, Vancouver, and Warsaw. Among clients are Urban, VidLead, Cubus, SkuCatch, and Wellbee.
Matt Lenicki, CEO at WebCrafters:
"We recommend this company to my business connections as they did a wonderful assignment.
Adam Janczewski, Founder & CEO at Jutro Medical:
"Our partnership with DevsData was very efficient."


Remote CoWorker helps to hire dedicated virtual professionals, teams, assistants, and employees. Its headquarter is located in Pompano Beach, FL, USA. Other offices are in San Jose, San Fernando, and Pasig. Gidon Levy is Chief Executive Officer. Remote CoWorker was used by MB HOME IMPROVEMENTS, Wide Bridge, Damage Claims Firm, MopWipe, and Quality Touchpoints.
AJ Rao, CEO at AIC Strategies:
"Remote CoWorker has satisfied our business needs tremendously in a few months."
Brandy Money, Owner & Operator at RB Plumbing:
"Their personalized attitude to us provided us with the wonderful assistance we demanded."


Skelia was founded by Patrik Vandewalle and helped build cross-border teams for hundreds of companies. It is identified as a Global Top 100 Sustained Growth company by Clutch. It was used by Agidens, AXI, CASRA, Delaware, and SLTN. The office is located in Luxembourg.
Ivo Jansen, VP for IT & CIO at Alpega:
"Skelia deliver what they promise: the best experts."
John Gesquiere, R&D Director at Televic:
"Communication with Skelia was easy and efficient, as well as our decisions."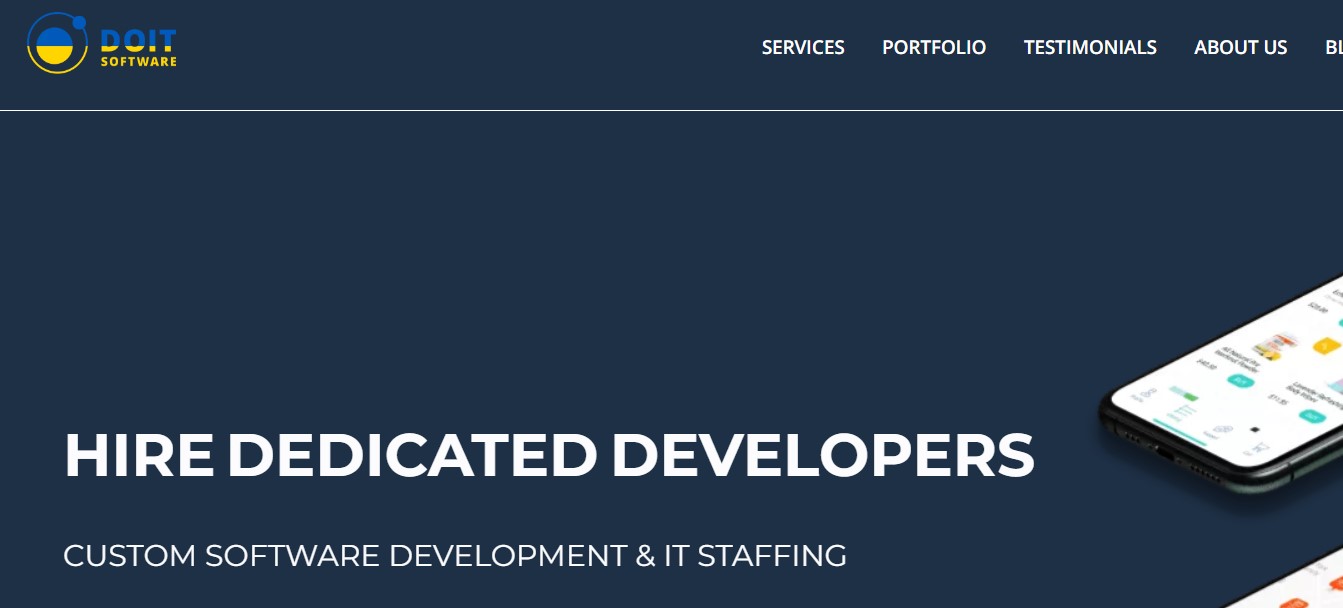 DOIT Software offers IT staff augmentation service. Vitalii Makhov has been co-founder & CEO since 2014. The offices are located in Boston, Munich, Dubai, and Montreal. CodeLab Bergen, Human Care Systems, Vigo Industries, Ideo Solutions, and Profitect used its services and enjoyed them.
Gil Dror, CTO at Human Care Systems:
"It's rare to discover a company you want to work with across numerous projects."
Stephan Schwarze, CTO at Radiant RFID:
"The job done by DOIT Software was amazing."

StaffingPartner is the #1 IT recruiting agency in Europe, founded by Yuriy Demedyuk. The offices are based in Larnaca, Krakow, and Lviv. Ciklum, Eleks, Sigma, Playtika, and GlobalLogic ordered its services and got the desired result.
Anna Ponomarenko, Recruitment Lead Kyiv & Prague at Wargaming:
"They managed to close hard-to-fill positions extremely fast."
Max Titov, CEO at Altigee:
"They constantly stick to the budget and deliver candidates fast."
Conclusion
Now you know everything you should know about digital marketing recruitment. Our digital marketing recruitment tips will make your efforts more successful. And also learn what the best digital marketing recruitment companies are. We hope this article was helpful to you.