Welcome to the ultimate guide on the "17 Best Content Optimization Tools in 2023"! ? As online content continues to dominate the digital landscape, ensuring that your content stands out is more important than ever. That's where content optimization tools come in – they help you identify and fix issues with your content to improve your search engine rankings and drive more traffic to your site. ⚡ But with so many available options, choosing the right tool for your needs can be overwhelming. That's why we've compiled a list of the 17 best content optimization tools to help you streamline your content strategy and achieve your goals.
How do Content Optimization Tools Help Businesses?
Content optimization tools are essential for businesses that aim to create an online presence and attract potential customers. These tools assist businesses in ensuring that their online content is high quality, relevant and engaging while complying with search engine optimization (SEO) standards.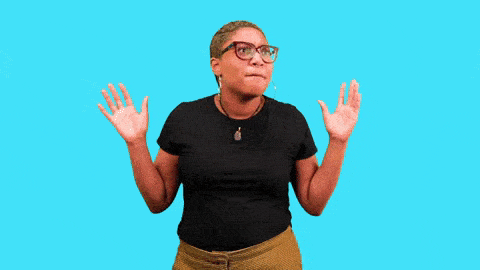 Content optimization tools help businesses in the following ways:
Optimizing content for keywords and SEO can boost ranks and organic visitors.
Well-optimized content is more interesting, informative, and relevant to the target audience, reducing bounce rates and increasing user engagement.
Businesses save time and effort by automating content optimization processes like keyword identification and readability analysis.
Of course, these are not all the advantages; every tool can have drawbacks. Therefore, you should check out these great tools for your business and relevant tasks.
List of The Best 17 Content Optimization Tools
Let's take a closer look at the crème de la crème of content optimization tools in 2023! This list of 17 top-notch tools will help you achieve your content goals faster than a cheetah chasing its prey. From keyword research to competitor analysis, these tools are the real deal when optimizing your content for search engines.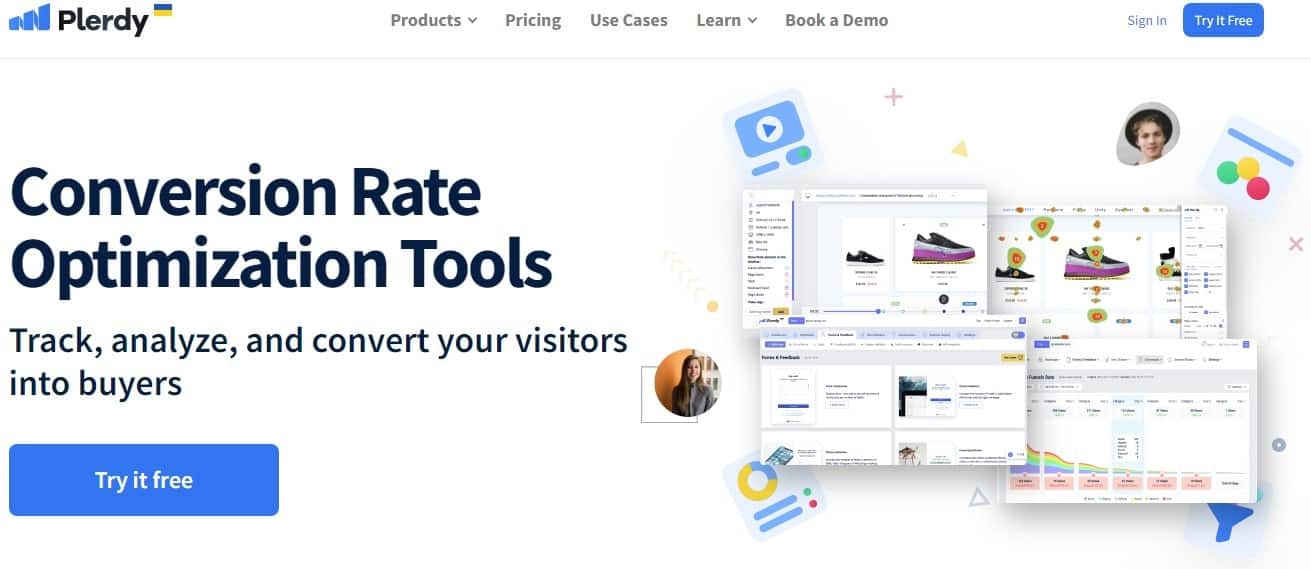 Plerdy is a comprehensive content optimization tool perfect for website specialists, experts, and businesses who want to improve their website's SEO performance. The tool offers a range of features that ensure your website's content is unique, keyword-targeted, and crawlable. Plerdy also has a great on-page SEO checker that provides automated page-by-page analysis, highlights specific problems, and identifies areas for improvement.
The best thing about Plerdy's On-Page SEO Checker is that it allows you to obtain data on each page separately, monitoring only pages with traffic, which speeds up the analysis. Plerdy's tracking code automatically collects and analyzes all SEO data if the website has traffic, saving you time and allowing you to remove critical mistakes immediately.
Suppose you're looking for a quick SEO analysis and optimization tool. In that case, Plerdy's free Chrome Extension for On-Page SEO Audit is perfect for small businesses that need more money to afford expensive SEO software. The extension helps users scan the opened page's SEO content characteristics and metadata, enhancing its ranking by eliminating difficulties.
Plerdy has received positive reviews from users who praise its features, especially the video recording and live heatmap features. The software is easy to use, and the team continually improves the UI to make it more intuitive. Plerdy's on-page SEO optimization tool is also efficient for SEO specialists, usability experts, data analysts, and marketers who can integrate it with Google Search Console for more data-driven testimonials on how to boost organic traffic.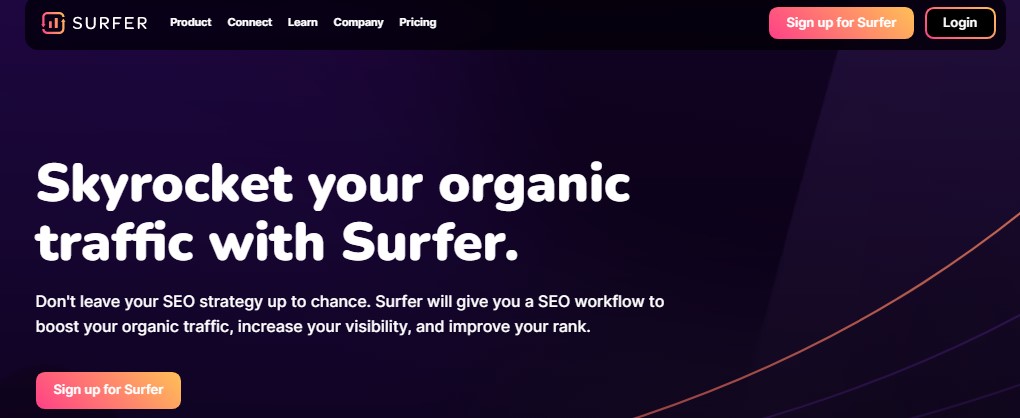 Surfer SEO is a content optimization tool that enables website owners, specialists, and businesses to write optimized articles that rank high in search engines. The tool provides real-time feedback on the overall on-page optimization and a detailed list of relevant keywords. Surfer SEO is a writer's favorite for its Content Editor, which provides relevant keywords and a real-time optimization measure. Users can generate briefs with catchy headlines in seconds and structure their content using the built-in Outline Builder. They can write and optimize content in any language using real-time metrics for structure, word count, NLP-ready keywords, and images. Surfer SEO ensures the authenticity of articles and avoids potential penalties by checking them for plagiarism. With Surfer SEO, users can optimize their content for up to 20 main keywords and create topic clusters around them. The optimization tool supports most languages and accepts credit and debit cards and bank transfers for payment.

This optimization tool helps editors and agencies create content briefs in half the time, consolidating your research into a comprehensive outline. All you need to do is enter the focus keyword for your post, and using the top 30 results in Google and Topic will find what headings, questions, and keywords you should include. Powered by GPT-3, you can use Topic's Outline Builder to curate the research into a comprehensive outline, and if you need creative assistance, the AI comes up with new ideas for you. Finally, use Topic's Content Grader to quickly see what your draft needs to be added and create a feedback loop ensuring every article covers your audience's search. With Topic, you can spend less time doing thorough manual research and scale your content program without hiring more people. As a result, customers have seen an increase in organic search traffic and better rankings, and the best part is that Topic is simple and transparent with no contracts or hidden fees. Choose from the Starter, Plus, or Premium plans, depending on the number of articles you need to create and optimize each month.

Top businesses like Deepnote and Legal Vision trust this content optimization tool to help them create content briefs in just minutes. With Dashword, you can cut research time in half and get all the information you need to write compelling, SEO-optimized content. Plus, you'll have access to content ideas from your competitors and an interactive builder to organize and edit your content. Dashword also offers content monitoring to ensure your published content performs well, and automated keyword reports to keep you up-to-date on the latest trends. With pricing starting at just $99/month for startups!

MindMup is a free online mind-mapping tool for optimization businesses and individuals to create, share and publish mind maps hassle-free. MindMup is designed to help you focus on your ideas and remove all distractions while mind-mapping. Mind mapping is perfect for individual note-taking, collaborative planning, teamwork, and classrooms. With MindMup, you can create unlimited mind maps for free and store them in the cloud, meaning your mind maps are instantly available everywhere, from any device. MindMup also allows you to brainstorm, create presentations and document outlines with mind maps, and publish your ideas online and on social networks. MindMup is super-simple, lightweight, and generally a joy to use. MindMup has been praised by many users, including Erez Zukerman from PCWorld.com, Shep McAllister from LifeHacker.com, and Jane Applegate from MakeUseOf.com, who described MindMup as the sort of app everyone dreams of finding online.

BrightEdge ContentIQ is an advanced website audit and optimization solution for all types and sizes of websites. It enables website owners to catch, prioritize, and fix errors and issues on millions of pages, ensuring improved site performance. Site errors can negatively impact a website's organic search performance, and ContentIQ ensures that marketers can conduct full-scale SEO audits to improve site performance. With ContentIQ, SEO tech audits are easy to configure using flexible rules and thresholds to prioritize site health issues that matter most. The ContentIQ score enables marketers to assess the overall health of their site quickly, enabling them to locate and fix problems quickly. Website owners can maintain SEO performance by monitoring a site with automatic recurring ContentIQ crawls.
The BrightEdge optimization platform helps website owners engage customers across the entire customer journey, from discovering what customers are searching for to targeting, creating, and optimizing content to win micro-moments by putting mobile consumers at the center. BrightEdge's innovative SEO solutions give marketers real-time research, recommendations, and rankings, all in a unified platform. With the help of BrightEdge, businesses like Adobe, Schneider Electric, Whitehat, and Astute are driving SEO globally, building high-performing websites for business and brand awareness, creating high-performing content that customers easily find and love, and measuring performance against their competitors. BrightEdge equips marketers with the data intelligence to discover hidden opportunities and optimize their websites for search engines.

A helpful optimization tool that can up your content optimization game is Keysearch's LSI Keywords Generator. It's as simple as typing a keyword and pressing a button to produce semantically related LSI keywords with this tool to boost your SEO. LSI (latent semantic indexing) keywords are words and phrases that Google associates with your topic rather than synonyms of your core keyword. Using these words and phrases increases the likelihood that your content will rank higher in search results by assisting search engines in understanding its context and quality. To use more sophisticated capabilities like deep analysis and the Content Assistant optimization tool, you can join a Keysearch account. Keysearch offers a free LSI keyword tool that performs the basic analysis. You can use these capabilities to see which keywords Google anticipates finding in your content to rank it on page one. You may take charge of your online success by using LSI keywords to improve your content.

Frase is an AI-powered content optimization tool that assists users in researching, writing, and optimizing high-quality SEO content in minutes. Trusted by over 30,000 content, SEO, and marketing teams, Frase streamlines the entire SEO content workflow. It helps users curate well-researched content briefs, generate quality, high-converting copy with a single click, compare their content with their top search competitors, and identify new content opportunities while preventing content decay. Frase's intuitive text editor, which uses a topic model to score your content against your competitors, is an ideal blueprint for creating content that ranks well. Frase offers a 5-day trial for only $1, and its plans cater to solo entrepreneurs, content creators, and marketing agencies alike.

An AI-powered content optimization platform called Clearscope assists professionals, specialists, and businesses in streamlining their content and SEO tactics. Clearscope offers a user-friendly platform that improves the content's relevancy to searchers' needs. As a result, the material becomes more than just shareable, clickable, and reading; it also generates organic traffic. Businesses can reach their SEO objectives using Clearscope's assistance in developing highly relevant content. The technology is simple to integrate into current workflows because it is interoperable with many different platforms. Clients benefit from quick responses, free training, and direct access to the Clearscope support staff. Users of Clearscope can choose from several tiers with a straightforward pricing structure to suit their requirements.

Copywritely is an SEO content optimization tool that helps businesses, experts, and specialists optimize their content for people and search engines. It offers comprehensive SEO content analysis to identify issues that prevent pages from ranking higher in SERP. The software also provides specific recommendations to rewrite, replace, or delete low-quality content using interactive writing tips in an online editor. Copywritely helps increase website rankings by fixing plagiarism and keyword spamming for SEO specialists, while marketers can grow conversions on landing pages by making content understandable and easy to read. Copywriters can improve their efficiency with a grammar checker, word counters, and paraphrasing optimization tool. With Copywritely, you can automate working with copywriters and implement your content strategy quickly.

MarketMuse is a platform for content optimization that offers all-encompassing solutions to raise the quality of your writing, increase traffic, and boost SEO rankings. Planning, competitive content analysis, content briefs, content clusters, and keyword research are all available resources. Using MarketMuse's competitive content research, you can assess the advantages and disadvantages of the content created by your competitors and fill in any gaps.
You can also make unique content clusters with MarketMuse's content cluster tool using the information on the topics to pursue, their worth, and how challenging it is to rank for them. By employing its content briefs feature, you can easily publish high-quality material and get complete, search-optimized content from your authors in the first draft without relying on subjective evaluations of what is or isn't effective. The MarketMuse keyword research tool prioritizes and ranks keywords based on your current clusters and provides unique difficulty indications that you won't find anywhere else to give you the highest chance of ranking. Make a demo, research the prices, and enhance your material.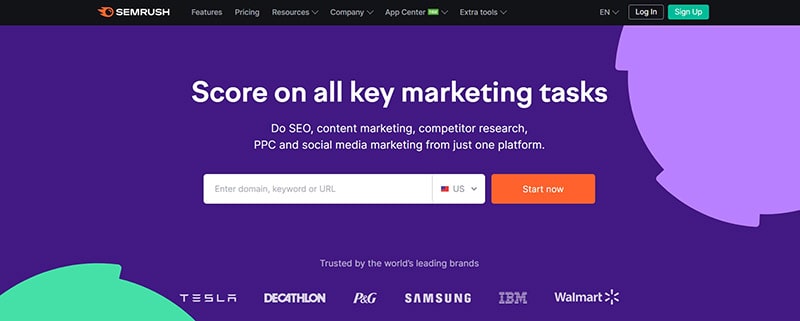 SEMrush content marketing and optimization platform is the tool you need to take your content to the next level. With the SEMrush Content tool, you can discover trending content topics in your industry and filter them to suit your business needs. Run a content gap analysis to reveal your competitor's ranking content and generate unique ideas for your website. SEMrush Content tool helps you create effective content briefs and provide optimal content length and keywords. You can use the SEO Writing Assistant, a smart writing editor, to make your copy more SEO-friendly, improve readability and engagement, and maintain a consistent tone of voice. The optimization tool also helps you check your copy for plagiarism and suggests how to optimize your images, tags, and links. With the SEMrush Content tool, you can automate your editing process and get immediate detailed tips on improving each content piece. The tool also helps you generate actionable briefs for SEO-friendly content with just a few clicks, empowers your writers, and checks the submitted content in real time.

Grammarly is the perfect tool, and you can optimize content. With its AI-powered desktop Windows app, it makes writing simple and easy. It provides real-time feedback and advanced suggestions to improve your writing skills. So it's no surprise that Grammarly has been featured in numerous publications.
Grammarly offers a free grammar checker tool that ensures your English writing is mistake-free. With its easy-to-use interface, you can add your text, and Grammarly will underline any issues, hover over the underlines to see suggestions, and click on a suggestion to accept it. Grammarly goes beyond a simple grammar check and offers advanced suggestions to ensure your writing is clear, concise, and easily understood.
Grammarly works on 500,000+ websites and applications on your Windows or Mac computer, iOS and Android mobile devices, word processors, and email clients. Grammarly can detect plagiarism from billions of web pages and academic databases with its plagiarism checker. It's a useful tool for writers in any field who want to create new, original, plagiarism-free work.
Grammarly is an excellent tool for improving your writing skills, and it benefits businesses and individuals by ensuring accuracy and consistency in written communication. In addition, its innovative features like tone adjustment and fluency level make it stand out as the most user-friendly tool.

Copyscape's optimization tool is essential for website owners and specialists to create high-quality, original content. This content optimization tool helps detect plagiarism in newly created content and track down copies of content on the web, preventing duplicate content. The tool offers two options: Copyscape Premium and Copysentry. Copyscape Premium is the web's most powerful plagiarism detection service, allowing unlimited scans for copies of your web pages. At the same time, Copysentry protects against content theft by monitoring the web daily or weekly for copies of your content and sending you an email when new copies appear. Copysentry also allows users to browse previous results online and easily manage multiple plagiarism cases. Both options offer case tracking and follow-up and team management tools. Copyscape's professional solutions provide more powerful plagiarism detection than the free service, and it is used by webmasters and content owners worldwide.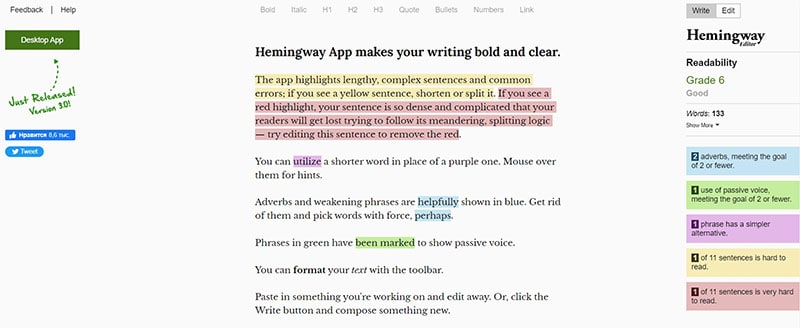 Hemingway is a content optimization tool that can make your writing clear and concise. By highlighting lengthy and complex sentences, the app helps you to tighten up your prose. Yellow highlights indicate wordy sentences, which can be shortened or split, while red highlights denote more egregious errors. Adverbs and passive voice are highlighted in blue, helping you to pick words with force. Hemingway handles all your formatting needs and can publish your writing directly to WordPress and Medium. Additionally, the app judges the "grade level" of your text, ensuring it is understandable to your target audience. With Hemingway, you can ensure that your message is clear and engaging.

With so many options on the market, choosing which SEO tools to use can be daunting. There are many tools for keyword research, competitive analysis, keyword rankings, and other SEO tasks. The number of SEO optimization tools available continues to grow, making it challenging to determine which is best for you. Google Keyword Planner is one of the most common keyword research tools for optimization content and has been around for quite a long time. The benefit of using Keyword Planner for keyword research is that it is free and uses Google data. This free tool assists digital marketers in their research efforts, most commonly for paid and organic search campaigns. It highlights various types of keywords related to your business, and Keyword Planner estimates the monthly search volume for certain keywords and how much it would cost to target them with a paid campaign. Keyword Planner has many benefits, including finding new keywords related to your objective and how many times consumers search for these each month. If you still need access to paid tools, Keyword Planner can help you identify what is important in a keyword research tool so you know what features to look for when shopping around later.

Content Row is the perfect optimization tool for optimizing their written content for engagement. You can receive instant insights into strengths and weaknesses by inputting a headline or paragraphs of text. Our actionable suggestions make it easy to improve quality in a single click. In addition, our headline analyzer can assess the quality of your headlines, blog titles, and more, offering actionable tips and suggestions to help you optimize your content. With our generators, you can easily develop ideas for headlines, blog titles, and YouTube titles. Plus, you can view currently trending topics or use our case converter to easily switch between uppercase, lowercase, title case, and sentence case text. Overall, Content Row is a must-have optimization tool for businesses, specialists, experts, and anyone looking to improve their written content.
Bottom Line
Optimizing your content is essential for improving SEO ranking, and using content optimization tools can make the process easier and more effective. Analyzing your content, identifying potential cannibalization, and understanding your competition can improve your chances of ranking higher in search results. These tools give you the expert insights and analytics you need to make informed decisions about your content strategy. Whether you're an agency, influencer, or SaaS company, these tools can help you cover all the bases and even uncover extra opportunities to increase your authority and leads. So start learning about your content's performance and making improvements now to stay ahead of the competition. And remember to check out Plerdy for custom projects and powerful analytics to give your content the extra boost it needs.