Kyvio is an easy and budget option for creating websites, sales funnels, lead generation, marketing, etc., for digital content creators. The team helps people find new possibilities and turn them into growing businesses. The company employs specialists from Europe and Asia. It proves by example that it is possible to develop a successful company by bringing talented people together.
If you need to increase the conversion or the activity of customers, you can turn to another constructor. We compared Kyvio and GetSiteControl pricing, e-commerce offerings, and benefits and made our Kyvio and GetSiteControl review.
What is GetSiteControl?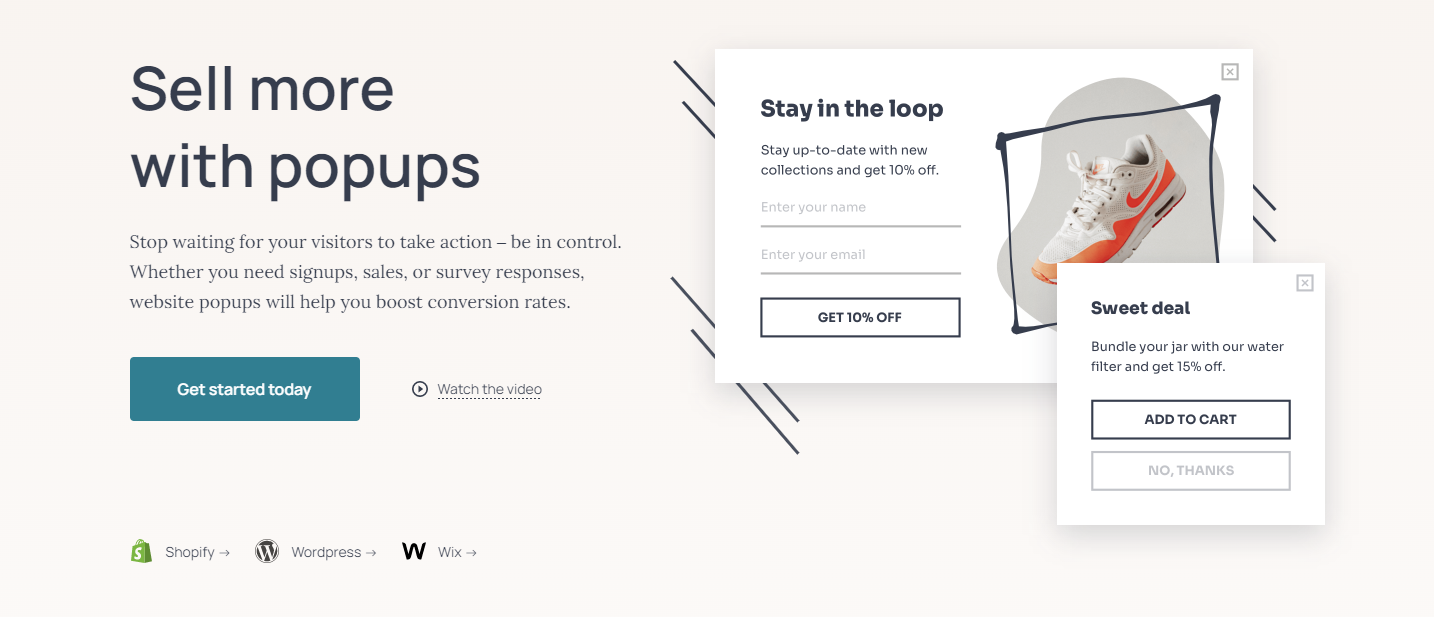 Its main clients are online sellers who want to promote their products. It helps them sort and manage emails, set up special offers and upsells, and conduct surveys. According to the GetSiteControl review, they receive solutions for online marketing:
Attractiveness and visibility. There is an extensive gallery of ready-made pop-up templates and a toolbar.
Individual approach. All widgets are easily configured.
Regular analytics. Programm monitors results and statistics and tracks lead performance, conversion rates, and more.
Besides, reliable GetSiteControl pricing lets website owners work with this app without a big budget and the hassle of code.
Compare Kyvio vs. GetSiteControl
Both services can improve the quality of sales. But clients often face the choice of Kyvio vs. GetSiteControl, which web service will operate more efficiently and require less effort. A detailed analysis of both web resources allows you to make a choice and develop your business.
Pricing Kyvio vs. GetSiteControl

Kyvio is one of the most accessible web resources on the Internet. Limited funds allow you to start at no additional cost. There are several tariff plans:
Base. $29 per month. Clients access three modules: Smart Funnels, Smart Memberships, and Smart Mailer. But they can only construct one website.
Business rate. $69 per month is available for four modules out of five and three accounts.
Pro version. For $149, you get unlimited access to all modules, ten accounts, and tools.
You can try the basic and pro-tariff for one dollar for two weeks.
According to our Kyvio and GetSiteControl review, its developers offer customized plans depending on the client's goals. All tariff plans include access to all templates, widgets, technical support, and various integrations. GetSiteControl pricing suggests three plans:
Creator. $7 per month provides about 20 thousand widget views.
Pro. For $19 a month, you are guaranteed about 100,000 views.
ProMax. For $29, you have unlimited widget views.
Solution Kyvio vs GetSiteControl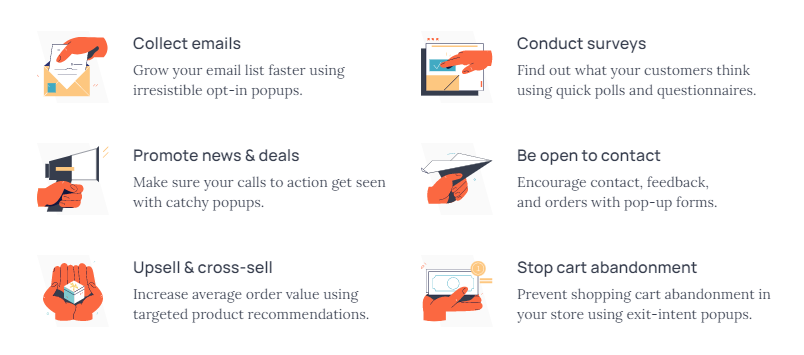 The Kyvio digital platform, one of the GetSiteControl alternatives, offers a wide range of valuable inter-marketing and content promotion features. Its main peculiarity is membership with modules and access restrictions. Here you reliably protect your intellectual property when selling online courses, e-books, sales funnels, etc.
The Kyvio suggests complex solutions:
Drag and drop templates when creating pages and modules without coding.
Easy integration of autoresponders, greetings, etc.
Possibility to complete an unlimited number of modules and pages in each membership.
Adaptivity of pages for different gadgets.
A wide variety of plugins: pop-ups, information panels, greetings, dialog boxes.
A/B split testing and conversion analysis to track working and ineffective funnels and pages.
Speaking about GetSiteControl vs. Kyvio, it is used to increase customer engagement or attract new ones. Users apply to this app to get their website converted without any expert. When working with a resource, you get a set of features that usually need several plugins like in GetSiteControl alternatives: mailing lists, polls, real-time chat, and pop-up windows for promotion in social networks are helpful.
Also, in our GetSiteControl review, we point out the following noteworthy features:
an extensive collection of widget templates;
pop-up window design editor;
a comprehensive gathering of stock images;
fine-tuning the departure time of pop-ups and offers;
regular A/B tests for page success analytics.
Customer Review Kyvio vs GetSiteControl

Honest feedback from those who have already experienced the application's functions often helps to decide on the choice. Therefore, we made a Kyvio and GetSiteControl review and made general summaries.
According to Kenny K., a business coach, it is convenient to have several tools for business optimization on one resource. Everything is here, unlike GetSiteControl alternatives, from the page builder to the affiliate system. In addition, you can use your domains to collect analytics and statistics. However, some consumers complain about paid updates, even on simple tariffs.
As for Getsitecontrol, users note the creativity and the possibility of personalization that differ from GetSiteControl alternatives. Many have increased consumer acquisition and conversion rates with reliable GetSiteControl pricing. For example, Cesar C., a director of a small company, used this software to present the features of his services from an unusual angle, which gave him many new customers. But some clients lack tools in the admin panel.
Benefits Kyvio
Here are the most notable advantages of working with Kyvio vs. GetSiteControl :
Intuitive interface, even for beginners;
Wide range of functions;
To work with the application, deep knowledge in IT, marketing, etc. is not required;
Customer support 24/7;
Affordable prices, trial period, and different tariff plans;
Suitable for individual entrepreneurs, outsourced marketers, as well as small and medium-sized companies;
Easy integration.
Benefits GetSiteControl
Among other GetSiteControl alternatives, you could choose GetSiteControl for the following reasons:
A wide range of tools and templates to increase audience engagement and improve conversions;
Provides analytical reports on the success of pages;
Promotes companies in social networks and monitors how visitors become subscribers;
The loyal pricing policy of tariff plans, unlike some other GetSiteControl alternatives;
Providing trial reports showing the results of working with GetSiteControl;
Straightforward interface, easy navigation.
Conclusion on GetSiteControl vs. Kyvio
Comparing GetSiteControl vs. Kyvio, both platforms have similar options and practical solutions. However, they are designed for different purposes. Online course creators choose the first. Kyvio is appropriate for companies with a small budget and start-ups. The GetSiteControl is appropriate for the owners of online stores and services to form sales funnels.