Hey, Hunters!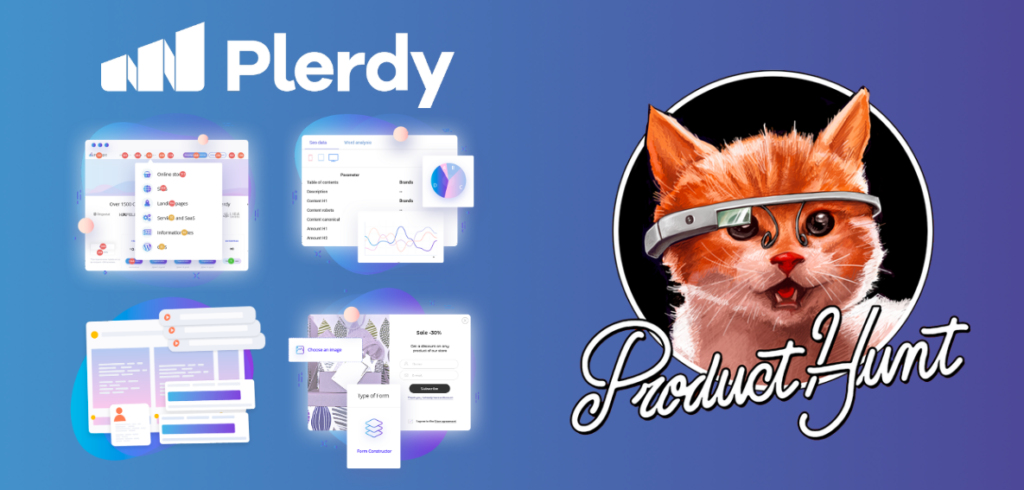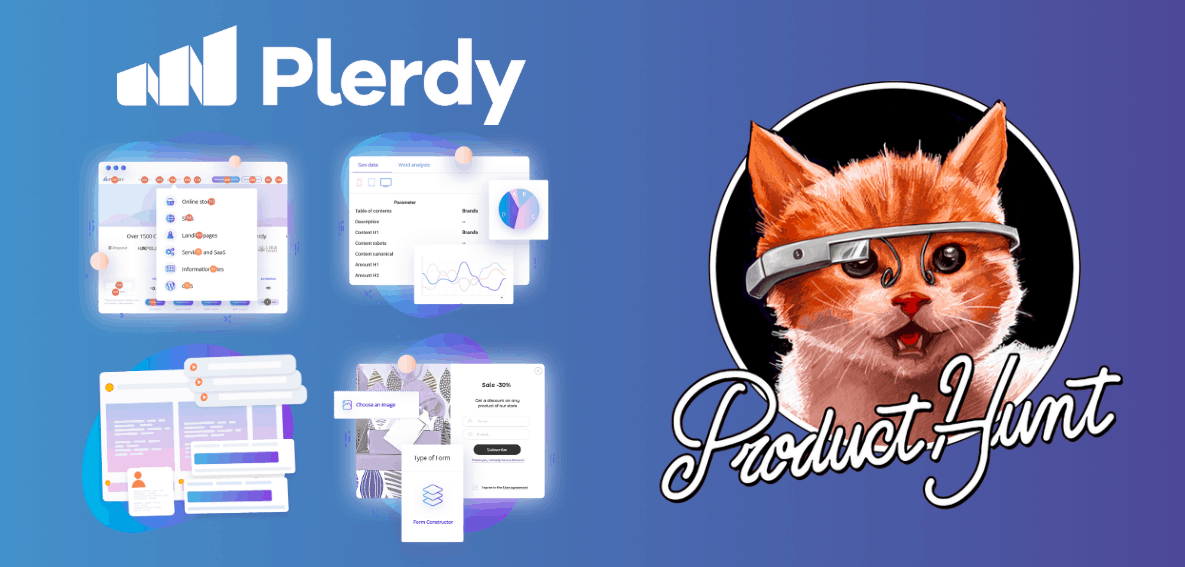 After the years of meticulous and careful development and testing, we are proud to launch Plerdy on Product Hunt.
Your support and feedback is very important for us:
Relying on our 10-year experience in digital marketing, we have created a kit of highly effective marketing tools. They help to analyze your website and boost it by improving website usability and conversion rates.
We have already powered Plerdy with a lot of useful features and continue to expand its capabilities.
Today Plerdy is truly multifunctional platform, which includes:
So, what exactly Plerdy is helping with?
Once you add Plerdy to your website, it automatically starts collecting data. No additional efforts and set-ups. You can benefit from all Plerdy's features since the first day of use.
The wide functionality of Plerdy mainly focuses on:
Website Usability (UX) testing and improvement
In-depth analysis of the website's users` behavior
SEO-metrics tracking and analyzing
Conversion path analysis
Conversion rate optimization and growth
…and all this is essential to Track, Analyze, And Make Your Visitors Convert Into Buyers
Let`s take a closer look at Plerdy.
Plerdy Website Heatmaps
To start analyzing website users' behavior, open the Control Panel of Plerdy Heatmaps on the target page with Ctrl+Alt+H shortcut. All information will be displayed right on your website pages.

Open the heatmap report to see which page elements users click apart from the main fields and buttons. Find out which elements are the most popular among users and which are ignored.
Plerdy also shows how users interact with dynamic elements. Thus, you can track the effectiveness of sliders, drop-down menus, and various pop-ups.
Moreover, you can analyze your website wherever you are since Plerdy Reports are also supported on mobile devices.
After the heatmap, check the scroll map report. It will help you understand in which section of the page users are the most active. If this area doesn't include all the necessary information or has too many fields to fill in, users may exit the website too early.
Remember to conduct such analysis both for desktop and mobile website versions separately.
During the analysis, you should also check the mouse hovering map, text selection analysis, and other Plerdy Heatmap's features.
For more detailed analysis, go to Plerdy's dashboard.
Open click reports, select the necessary period, traffic type, and device type. In the table that appears, sort the pages by total clicks and clicks on specific page elements. This will show you which page gets the most clicks and, hence, has the highest user activity.
Plerdy Website Users Session Recordings
For a more illustrative analysis, you can also track your visitors' behavior with Plerdy Session recordings.

Plerdy Session recordings seamlessly work both on mobile and desktop website versions.
Plerdy Pop-up Forms and NPS Feedback Maker
To engage your visitors and boost conversion rates, you can create pop-up forms that:
Recommends visitors to read a related article
Inform them about a current special offer or discount
Allow website visitors to order the product/service in 1 click
Or whatever you need
To create a form, select one of the pop-up templates in Plerdy's dashboard:
In Plerdy's Pop-up Maker, you can either use a ready-made template or create a custom pop-up. Once the pop-up design is ready, configure where, when, and in what part of the screen to show it.
There is a wide variety of options and conditions which can be used and combined to show a specific pop-up. For instance, to generate quality leads, we recommend you to set the timer for 6 seconds, choose 41-60% as the After scroll parameter, and select scrolling up as a condition.
The configuration is simple and detailed at the same time.
If you want to discover why users are leaving your pages, you can display a popup at exit intent.
You can also create an NPS feedback form to ask visitors a question or encourage them to evaluate their user experience and website performance.
All the information will be collected on your dashboard. Here you can analyze the overall statistics on captured leads and the answers gathered with pop-ups.
Plerdy SEO Checker Tool
Once the tracking code of Plerdy is installed, the Plerdy SEO checker tool starts analyzing your website to evaluate its SEO metrics. Updated statistics on all the website pages are available every day in the admin section.
For your convenience, all website pages are divided into the following categories: pages with errors, pages that require attention, and error-free pages. You can compare any SEO changes to the previous period/day and view them in the WAS/NOW format for more illustrative analysis.
There are also advanced filters that enable you to group pages by specific mistakes in Title, Description, H1 and other parameters.
Plerdy SEO checker will email you daily and weekly reports with the previous day's metrics to keep you updated on any critical issues.
You can also analyze SEO-metrics separately for each page in a concise "SEO-audit Report"
To analyze your website content, use the Words Analysis report available in the Plerdy SEO checker section of Plerdy dashboard. It shows the texting spam score index, stop words, average sentence length in words, the automated readability index, and the Coleman-Liau Index. The current parameters can be compared with the previous period.
Besides, Plerdy SEO checker integrates with Google Search Console. Thanks to this, the tool can access GSC website keyword data to analyze which keywords should be added on a specific page and which have no impact on your ranking in search engines.
So, hunters, don`t hesitate to make your website more effective with Plerdy.