Product lifecycle management, or PLM for short, includes control and detailed information about all stages of its existence – from the product development process to marketing. PLM is necessary to reduce the time spent on development, correctly distribute it between processes and understand where the marketing strategy needs to be directed.
Product life cycle management consists of the following phases:
Implementation.
Stability.
Decline.
"Improvement" may be added after "Stability" in some cases.
Why is it essential to ensure robust product lifecycle management? In addition to speeding up processes and saving time on unnecessary actions, PLM has the following advantages:
Increases product safety.
Reduces errors and losses.
Saves money on creating unnecessary prototypes.
The product receives more accurate and timely requests for quotation (RFQ).
Framework for optimization.
The ability to skillfully control seasonal fluctuations in the market.
More accurate forecasting.
The most improved interaction at all stages of the life period.
Special software will help make the process of product life cycle management more understandable and structured. More on this later in the article.
11 Product Lifecycle Management Software
Seeing once is better than hearing a hundred times – we invite you to evaluate and compare the best PLM software.

The company provides on-premises and cloud-based software for physical product lifecycle management in a wide variety of industries at all stages. With the Engineering Control Center, you can integrate all mechanical, electrical, and electronic system data on a single platform. This ensures smooth interdisciplinary collaboration.
SAP is one of the leading software development companies for product lifecycle management. Founded in 1972 and headquartered in Walldorf, Germany. Offices are located worldwide – in more than 78 countries, including Canada, Lithuania, Switzerland, China, and the UK.
Christian Klein, the company's CEO, previously served as head of the Intelligent Enterprise Group, managing essential SAP digital development functions. The group also developed and delivered products for SAP's global operations.
The list of clients includes such companies as Topcon, Vodafone, and HCL Technologies.
With the help of the software, you will be able to control all changes in the physical type of the product in areas from shipbuilding to consumer goods and nuclear technology. In this way, all changes will be fully traceable consistent, and you will be flexible. In addition, you will see how these transformations affect different parts of the system at other times in the life cycle.
The company is one of the leaders in the North American market. Founder: Peter Schroer. Roque Martin has 30 years of SaaS experience and is currently in charge of the enterprise software department.
The company's head office operates in Andover, Massachusetts, USA. The company also has branches in Tokyo, Milan, Lyon, Detroit, Munich, and London.
Airbus, Alessi, and Basic Research use the company's services.

The software provides access to 2D/3D CAD – it allows sales staff, marketers, partners, and customers to view and control the product in real-time. This feature will simplify the control of the product life cycle in today's production environment. In addition, with the modular workflow editor, you can customize system processes without programming—an excellent solution for small and medium businesses or startups.
The software is a product of Autodesk, the leader in 3D modeling, design, and entertainment software. The company was founded in 1982 and is headquartered in San Rafael, California, USA. Other offices and more than 11,500 of them, are located on all continents of the planet.

This option is for you if you are already in the Oracle ecosystem. A single repository of Oracle Agile information allows you to speed up management processes, control iterations, and model them by sharing specialists with access to all changes at different product life cycle stages. All updates happen in real-time.
Management: Safra Catz.
Clients include Massimo Zanetti Beverage Group (MZB), Tetra Pak, and Reutter.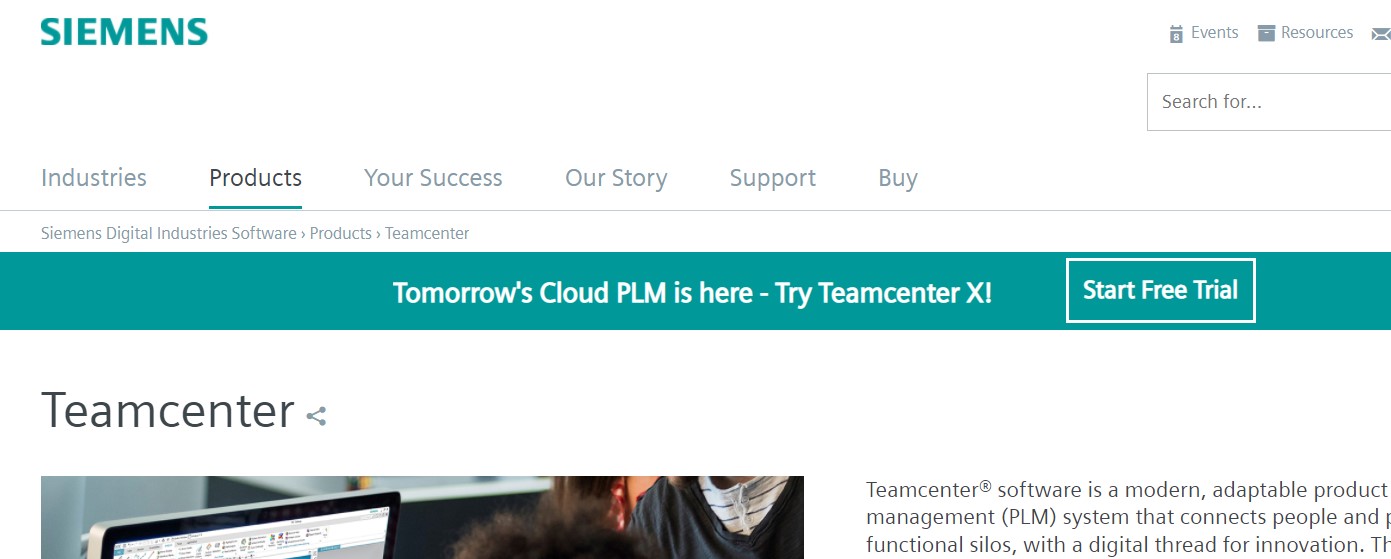 This software provides a large number of features – it is best suited for large companies with advanced, complex needs. The software helps solve more complex problems. For example, it allows you to manage the life cycle of materials to manufacture the final product. Thus, you can control the quality of the product in the early stages of production. You will get integrated material information management control of modeling and design by requirements.
Teamcenter product lifecycle management software is used by companies such as Enginia BV, Pollmann, and Teradyne.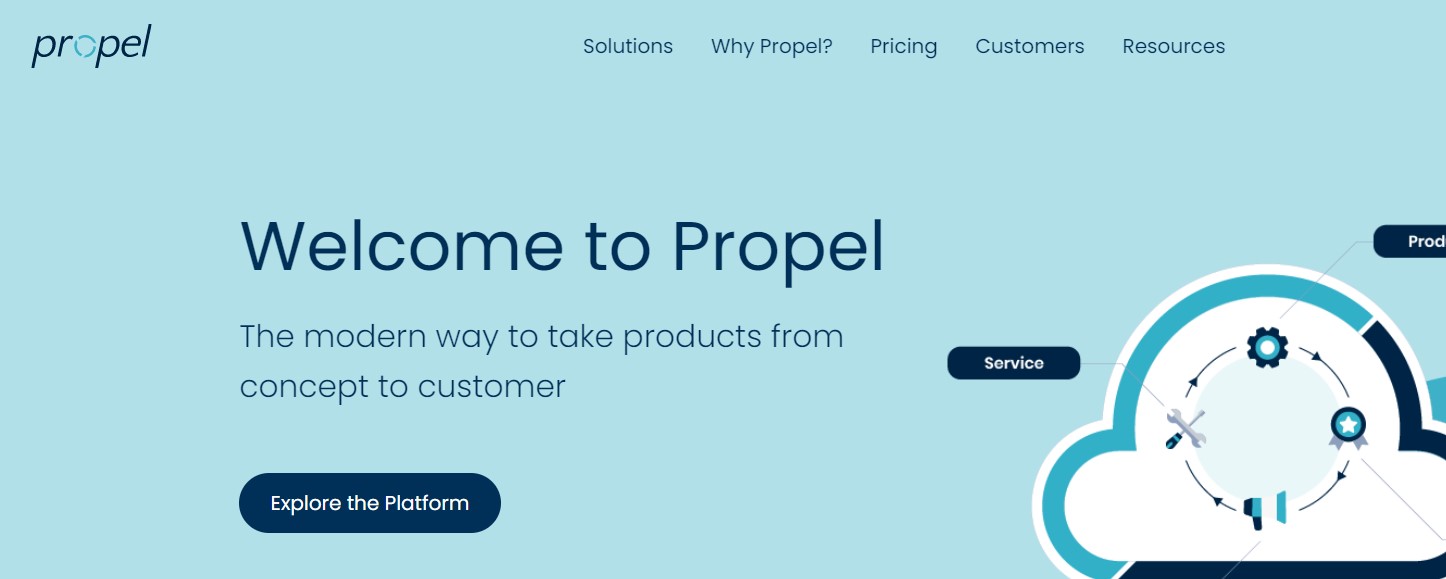 The software is ideal for companies running on Salesforce because it is built on top. The cloud platform makes it possible to collect and process a huge amount of information about the production processes to compare various variations. Access to the software is high-speed – it is possible to even though the phone and other mobile gadgets.
The company's head office operates in Santa Clara, California, USA. Founder Ray Hein has also held leadership positions at Agile Software, Apttus, Vendavo, and Centric Software.
Clients include AMS Technologies, Sentient Energy, and FlexGen.

Bamboo Rose is an excellent solution for multiple supply chain businesses specializing in retail. Standardizing all operations using this platform allows you to speed up all work processes by 20%. Thanks to the integration with 3D and Adobe, the company can upload any disparate information (design data, templates, design examples) to a common library. Bamboo Rose is available on mobile and PC to manage product information across all your devices.
The President of the company is Chirag Patel. The head office is located in Gloucester, Massachusetts, USA.
Walmart, Talbots, and Macy's use the software.

It is a single enterprise platform that integrates data – both about the product itself and people and processes. This approach makes it possible to cooperate between internal teams and the supply chain. You will avoid confusion and misunderstandings – and hence subsequent misses or improvements.
The company provides product lifecycle management and quality management system (QMS) solutions. The official home of the company is located in Boston (USA), while other offices are in Foster, Austin, and Suzhou (China). The leader is Jim Heppelmann.
The company's clients are Filtronic, Square, and ThermoFisher Scientific.

Cloud-based product lifecycle management software for PTC provides quick access to information and data across cross-functional or geographically dispersed teams. The latest innovation, ThingWorx Navigate 9.0, allows users to create and customize their applications with reusable components.
PTC is engaged in CAD, PLM, Industrial Internet of Things (IoT), and Augmented Reality (AR). The company's main office is located in Boston, Massachusetts, USA.
Bose, Vaillant Group, and VCST companies felt successful working with the platform.

The current choice is for companies specializing in retail with various product categories. The platform allows you to control and organize work in the presence of thousands of suppliers and sellers. With the help of seasonal demand analysis and declines, you will adapt the assortment and write down the "what if" scenario. The platform allows you to instantly calculate and compare suppliers' costs, the income from the product's sale, and the optimal cost.
Chris Groves has been in charge of the company since 1997. The head office is located in Campbell, California, USA. Other offices are located in different parts of the world, including Canada, Brazil, France, Sweden, India, Singapore, and Vietnam.
The company's clients include Kiko Milano, Ackermans, and Auchan.
Another software from the company already mentioned – Fusion 360 Manage – integrates with other systems such as ERP, CRM, and PDM using an open API. Also, with it, you can easily create visually understandable reports on the status of any of your projects.
Evatec, Volve, Advanced Oncotherapy, Spirax Sarco, and Reynaers Aluminum have used the software.
Output
As can be seen from the experience of global companies, the use of software for product life cycle management contributes to the organization of processes. It allows you to increase profits, speed up, and avoid shortcomings in work.