Your resource is worth being noticed both by clients and search engines. And obviously, you know that it's the primary goal of SEO. One important direction of this complex strategy is leaving links to sites in blogs and famous platforms. It's not a simple task, and you can delegate it to professionals using one of the top 10 best backlink-building services of 2022.
But if you want to explore this area of SEO yourself, read this article. We made reviews of the best tools for link building. Some are free, and others are paid, but they are all useful for making strong links.
SEMRush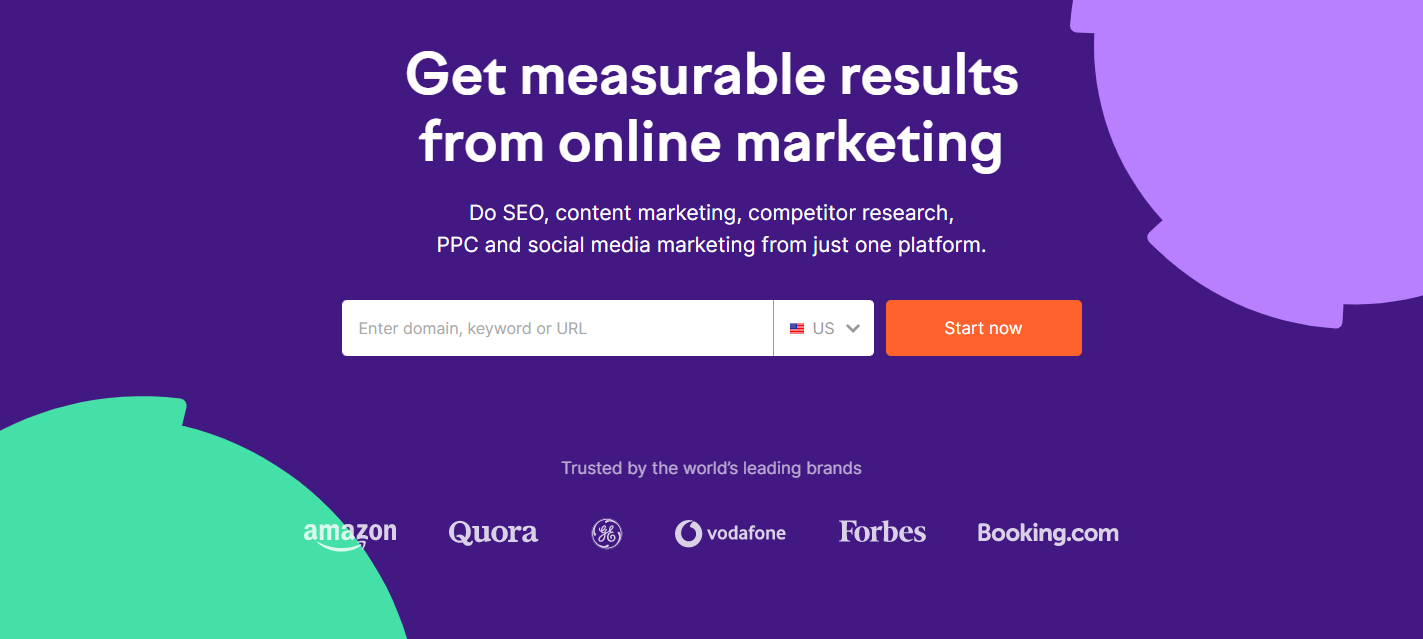 It's a great SEO link building tool for researching the links and determining their effectiveness. It allows you to select the resources for your niche and analyze your backlink strategy. It also shows the inactive links and helps to find new variants for placement suitable for your goal.
Before starting guest posting or other backlinking methods, you must learn the basic SEO rules. First, find the dofollow backlinks building strategy and consider the general requirements. It will make your links especially effective.
Ahrefs' Backlink Checker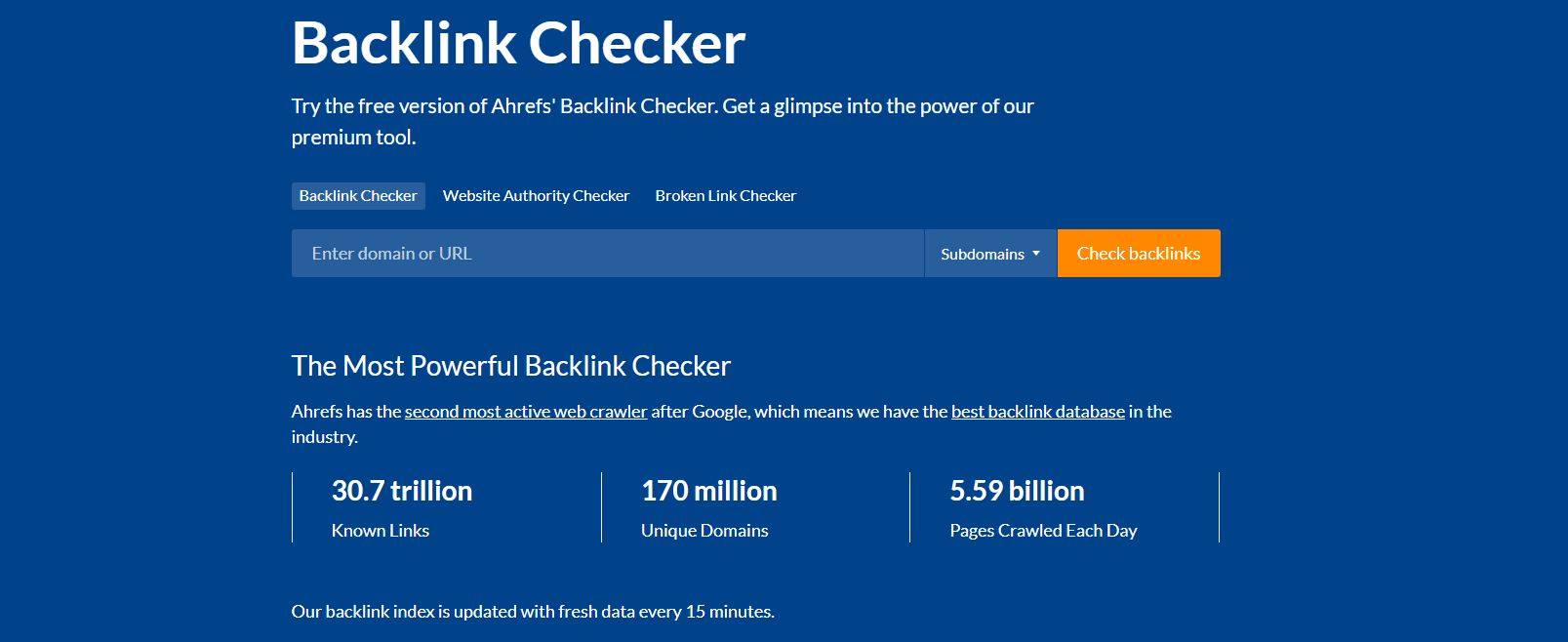 This is a cheap backlink-building tool solution for SEO with a free trial period. Despite the low price, this tool proved to be the most powerful. It has multiple useful features, for example, the possibility to analyze the quality of the link, access to dofollow links, and warning about spam activity.
It will help you to choose the most effective strategy and avoid bad practices. In the convenient dashboard, you can see the detailed profile of each backlink and determine its popularity and productivity. It helps both building and monitoring.
TweetDeck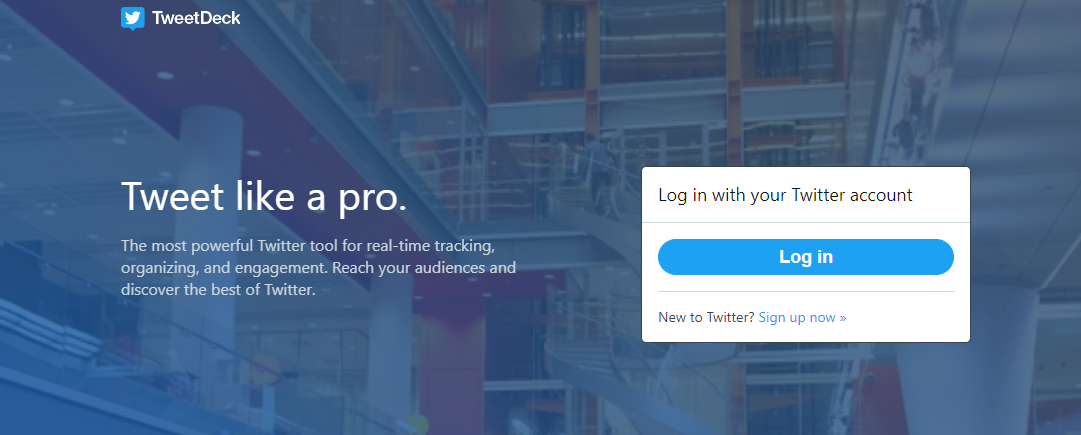 This SEO link building tool works only with Twitter, but it's free to use, and if you promote a company on this platform, we recommend it. It is especially useful for planning outreach campaigns.
It allows for analyzing the most frequent search requests and helps to determine popular keywords. You'll easily find suitable profiles to place links. Multiple filters allow sorting the information into categories and searching for locations, themes, and activities. An extremely useful tool for SEO optimization of Twitter profiles.
Majestic SEO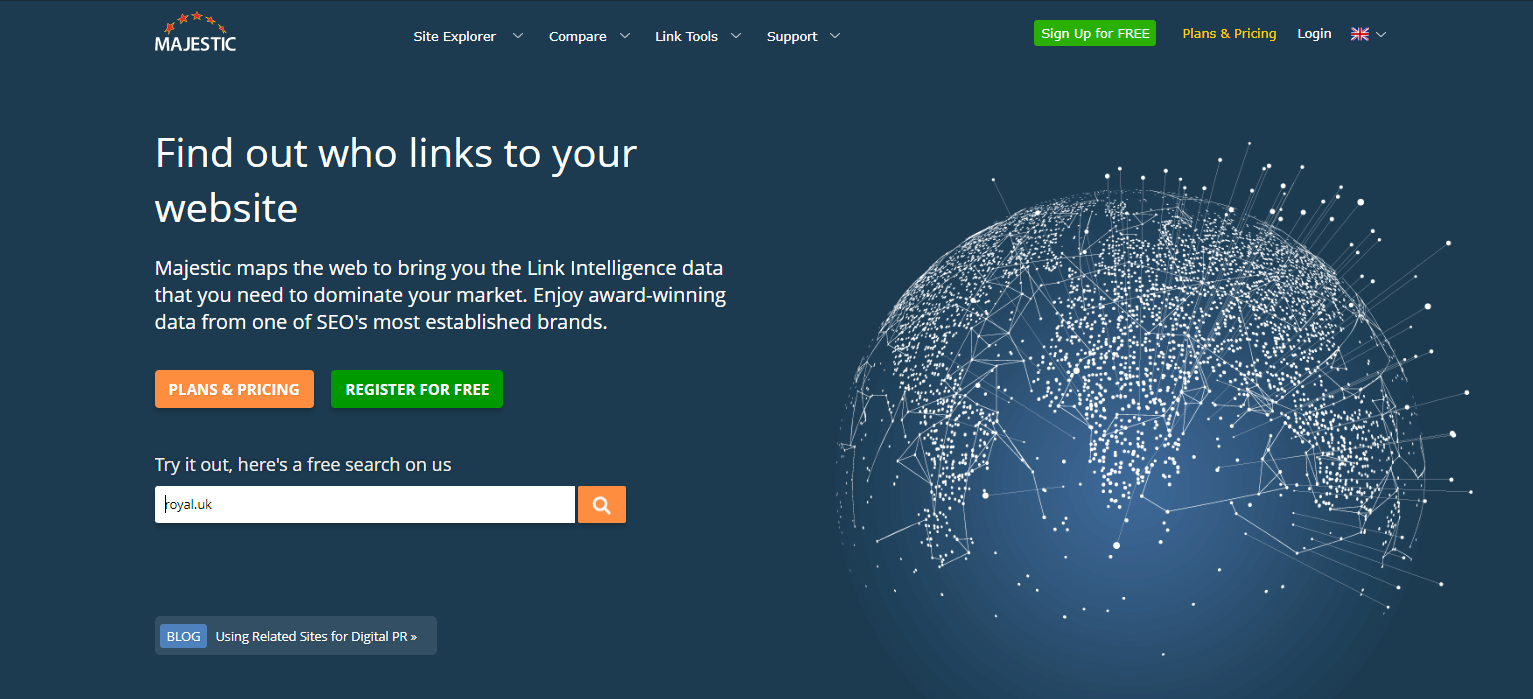 This is another example of automated link-building tools for SEO prospecting the data for the most effective link-building. It provides you the information in the form of different scores. One score shows the quality of links on a certain page; another is introduced to evaluate the links' popularity. You may consider building new links or checking the existing ones.
Outreach campaigns are not a problem with this tool either. A powerful mechanism determines the link's position; it is surroundings, SEO characteristics, and anchors. Unfortunately, this software doesn't have a free version, but the functionality is worth paying for.
LinkClump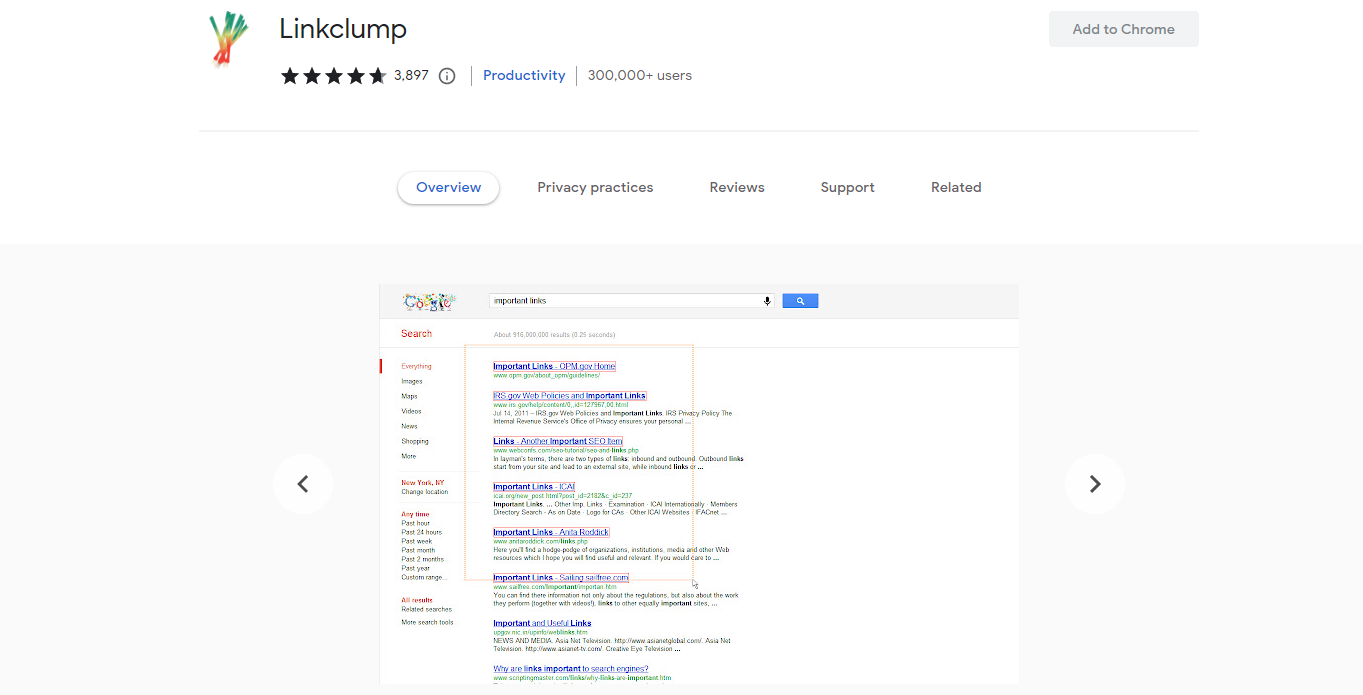 At the initial stage of link building, you have to check tons of links. It can be truly exhausting, and to facilitate this task, and we recommend using LinkClump. In addition, the program allows setting automated actions, for example, opening links in new tabs, copying them, or making bookmarks.
It also can search only for links relevant to your request. This free tool shows impressive functionality and makes the link-building process easier.
Pitchbox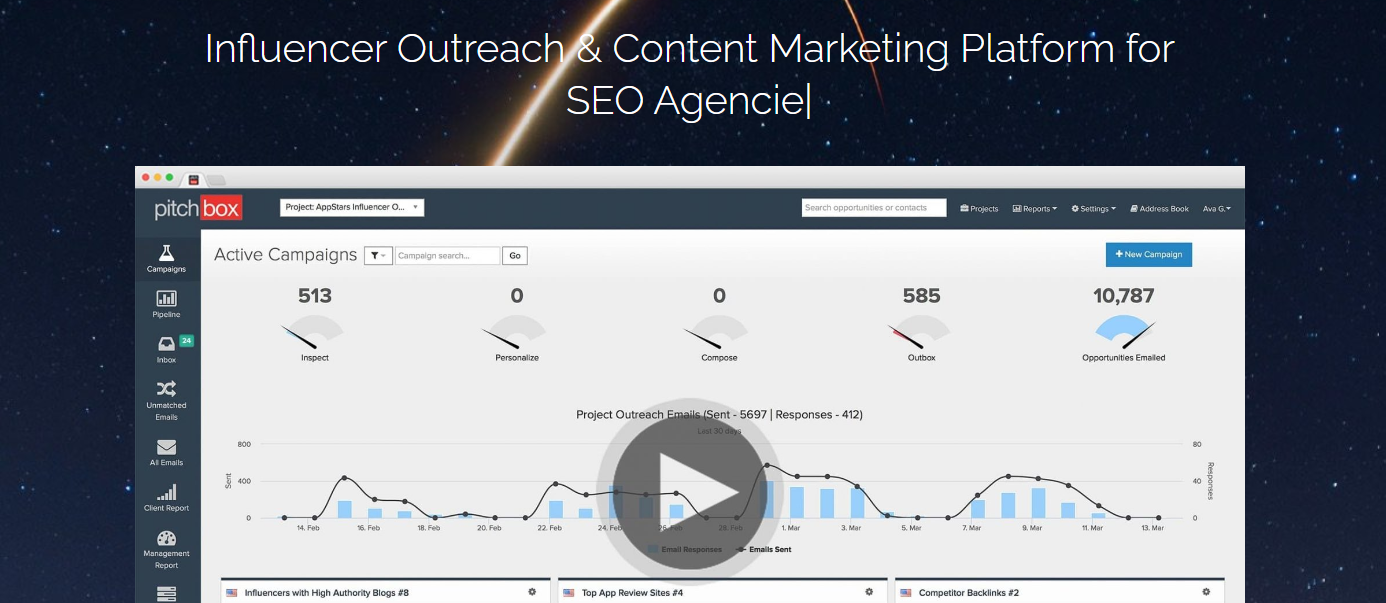 This auto SEO link-building software combines several programs. It's a powerful tool with wide functionality. In addition, you'll get access to analytics and useful instruments for marketing campaigns.
The program is paid and has different pricing plans for different levels of goals. The tool is useful for planning an outreach campaign and for email marketing. The prospecting feature helps to implement the most suitable strategy for building the links for resource and creating effective backlinks.
NinjaOutreach

These SEO link building tool can help you to boost your site ranking and traffic. So, before starting a campaign, ensure your resource is fully optimized. Great tips regarding efficient site design are helping to turn visitors into customers you can find on ultraupdates.com.
As for the program, it's a multifunctional solution combining various features. It can replace several different tools and contains automated options. In addition, the program can work for different link-building strategies and include several white hat tactics for improving the quality of links.
Conclusion SEO Link Building Tools
Rules of digital marketing require paying attention not only to your resource but also to off-page SEO tactics. The second direction can be even more important for site ranking and increasing traffic. Unfortunately, placing links on insufficient resources can damage the reputation and wipe out all efforts.
It means that the help of proven and effective tools is a must. You need to utilize all available resources to choose and implement the most productive tactic in your situation. In this article, we described the most popular tools. You don't have to use them all, because they have similar features. Select one or two tools that give you the full picture and provide all necessary data. SEO optimization of your site and building strong links on other resources will bring you success.