Creating reliable and constructive online stores depends on various factors. The development should consider the essential promotion qualities to reach the high trust level of the audience. SEO requirements should be implemented to achieve high relevance parameters and make customers entirely understand the aim of your resource. It would be best to involve clients in your company's services with simple and functional algorithms.
Shopify helps many online startups with easy-to-use software at the primary provision levels. However, most resources developed with it didn't acquire essential SEO parameters, making them low optimized for search engines. Therefore, the experienced experts from Medium and OuterBox provided several SEO Shopify tips to reach the convenient relevance level in different cases:
Following this expert, SEO Shopify tips help reach the high optimizing level for the Google search engine, proved in various cases.
7 Best SEO Shopify Cases
You can find examples of properly optimized resources considered the best SEO Shopify cases here. After online agencies, the websites' efficient properties helped them improve their search engine properties.
How Adam Reached Top Ranking For His Store?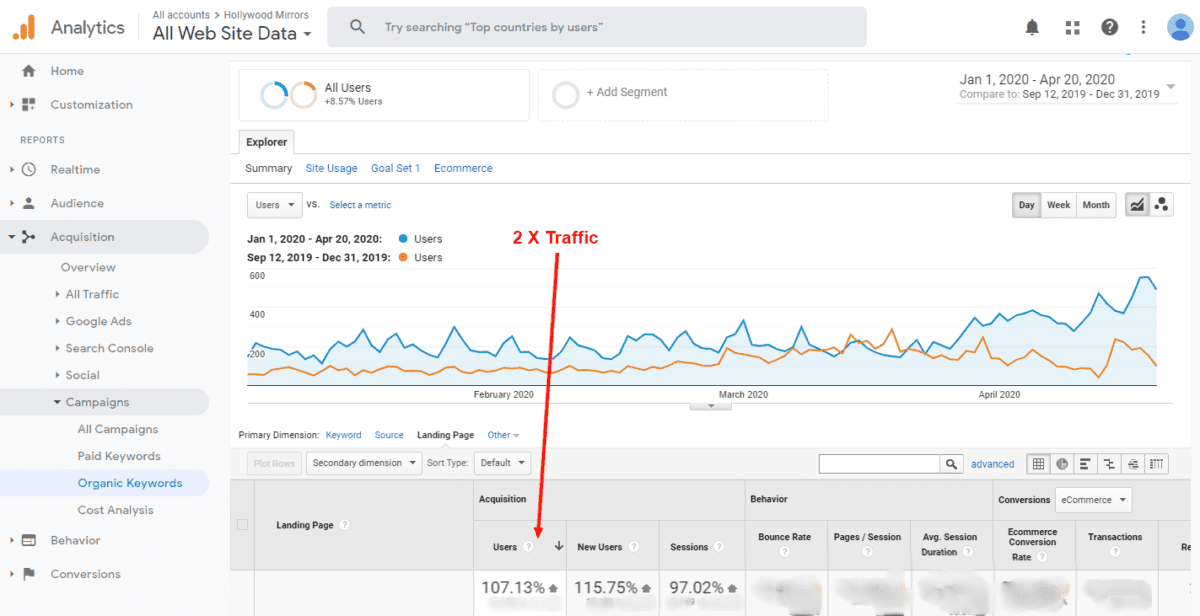 Adam Watson manages the British website, specializing in commercial services. Hollywood Mirrors sells various high-quality mirrors, including wall-mounted, tabletop, and makeup types. The website has a well-elaborated logo and web design, but the problem was different.
Adam's resource didn't increase in popularity during the last 18 months, disappointing and alerting the owner. He wanted his homepage to rank highly in the "Hollywood mirrors" search category, and he had already spent money and time on it.
EcommerceSEO specializes in online selling, drop shipping, and eCommerce business led by Darren DeMatas. The experts analyzed Adam's website and found that the most ranked pages were category ones. Therefore, the decision for this SEO Shopify case was the following:
Placing products on the homepage to make it similar to the category page.
Adding keywords to the H1 heading because the main word was in the image.
Use of Meta tags and URLs.
As a result, Hollywood mirrors got a double traffic increase compared to the previous year, and his homepage reached the # 1 position in organic search.
Fast Simon SEO Shopify Case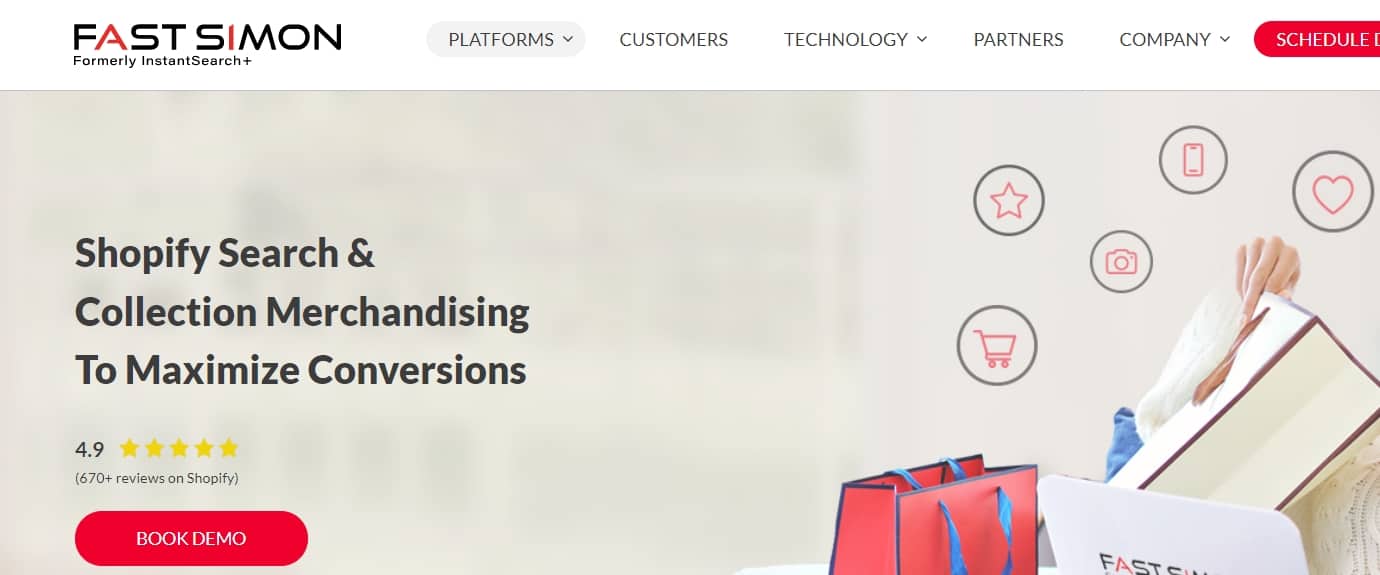 The case was described by Chris Long, eCommerce director at GoFish Digital agency, who helped the clients to solve issues after the Fast Simon Shopify integration. Fast Simon is an expert company, which provides eCommerce optimization, including personalization, retail merchandising, data enrichment, visual discovery, etc.
However, several websites decreased organic traffic a few months after Fast Simon integration. Two companies started their collaboration and provided analysis of possible reasons for traffic falling.
The expert analysis revealed that part of the client's content wasn't loaded with JavaScript, and several pages were loaded in prolonged script tags. Moreover, the faceted navigation used by Fast Simon made indexing more similar pages, which caused a decrease in organic search ranking. Therefore, the following changes were implemented:
Edition of Shopify robots.txt file to stop indexing of the repeated pages.
Changing necessary pagination parameters to make Google scan the client's website pages.
The prerendering of the content implementation.
As a result, the client's search rating increased to 10% of the first-page keywords.
248% Organic Traffic Growth For Trail Kitchens

Trail Kitchens is one of the biggest companies, which has a list of products in their store: van kits, camp kitchens, water systems, etc. Their SEO Shopify case was missing their products in organic search because they didn't know what keywords to use to get the targeted traffic.
First Chair, the expert company created by Kevin Wallner, was ready to solve this issue. It specializes in various services, including SEO strategies and audits. Therefore, First Chair was prepared to implement the following changes:
Data structuring, image and content optimization, and integration of the internal links.
Keywords optimization by searching for the targeted words and their implementation into the category pages.
Use the superior backlinks, which include reviews from highly trusted websites and participation in specific communities.
Trail Kitchens got a 248% increase in organic traffic, 5x revenue from SEO, and more than 150 keywords in the top 10 rankings.
How Heating Style Got 500% Traffic Increase In 9 Months?

Heating Style is a UK company, which sells radiators, their elements, and accessories. They had objective issues connected with regular ineffectual use of ads, low attendance of their website, and lack of knowledge about Shopify optimization.
SOAR Digital, a company founded by James Johnson, analyzed the website and found several problems in its structure. They included duplicated page information, lack of content strategy, lack of category pages optimization, etc. The decision was the following:
The product page titles were corrected – H1 became the name of the product collection, and H2 headings were also implemented for the required elements.
The canonical code was added to make Google index the necessary pages.
Keywords research and optimization were done to implement page ranking due to the targeted request.
After the listed changes, Heating Style got a 500% increase in organic traffic, 3x ROI, and more than 300% sales growth.
Global Seafoods Expert SEO Shopify Case

The case is about the company, which sells premium seafood in North America, including caviar, lobsters, salmon, etc. Global Seafoods addressed a problem of low Google ranking for the targeted requests and the absence of a retail base for making repeated sales.
The solution was maintained by Livepage, a marketing agency led by Mikhail Shcherbachev. The company specializes in SEO, paid advertising, website design, and email marketing. Its team implemented the following changes to the website to help with their issues:
Linking of the website and blog.
Optimizing keywords and adding LSI to improve the organic search.
Technical optimization for low-rated pages, including the duplicated content.
The traffic has increased 12 times over the last two years, and the expert's forecast says that the attendance will grow by more than 35% in the holiday season.
SEO Shopify Case For A Small Business

Adam Riemer Marketing company, a professional agency created by Adam Riemer, specializes in SEO, strategies for digital marketing, and affiliate management. Its owner tells about the recent case, which helped a small company with high results in Shopify optimization. The following fix procedures were used to improve the objective indicators of the small company:
Detecting the most relevant pages and adding content to them;
Adding H1 titles to the category pages.
Finding the duplicated pages of the products and fixing them.
Creating new blog content and regularly posting it in the website's category.
Adam Riemer says that the client grows yearly and acquires new worldwide clients thanks to optimization.
Goldspot Pens Brand Growing

Goldspot is a company, which sells pens and their accessories in the US. Their products include pens, refills, notebooks, pencils, etc. The store was created and optimized with Shopify, and its owner, Kiran T., tells its story in Thoughtshift's blog.
The main procedures used to improve the website of this SEO Shopify case are the following:
Creation of the content strategy on YouTube.
Choosing the necessary plugins on Shopify and buying them.
Expansion of the product list and its categories.
Implementation of the keywords to increase organic traffic.
The objective to increase the traffic was after adding the product's "premium category" and creating new category pages.
SEO Consulting FAQ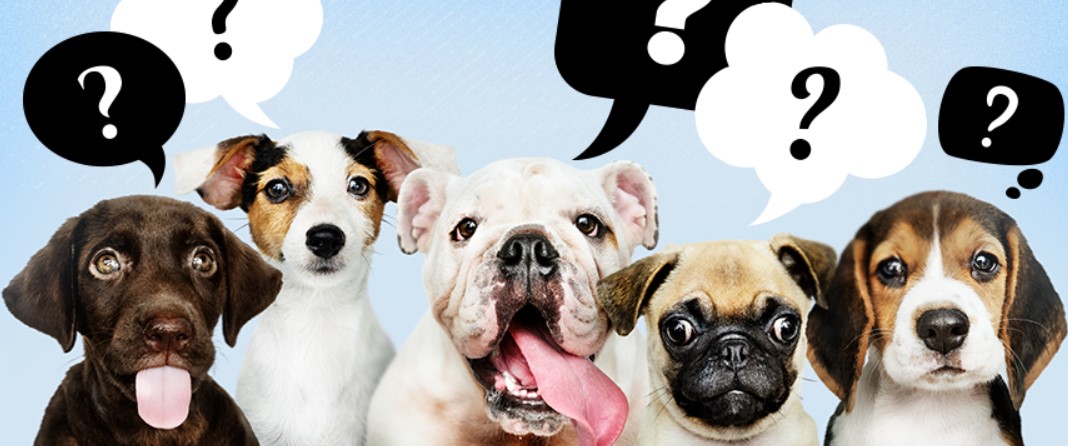 After consulting with the Shopify SEO Experts, I compiled the list of the Best SEO Shopify Cases. Meanwhile, I managed to identify a few aspects of customer interest in SEO consulting. So below go the frequently asked questions related to the field.
Is Shopify good for SEO?
It all depends on your business needs. In general, this eCommerce platform has various SEO features embedded that contribute to an effective web page indexation and ranking. So yes, Shopify is good for SEO. However, since this is a closed platform, your customization capabilities are limited compared to those you have on open eCommerce platforms.
How long does it take to rank the Shopify store in Google?
From two months to a year or more. The exact time depends on a variety of factors such as how old and clean your domain is, how quality your content is, how much it is filled with keywords, how efficiently your backlinks work, etc.
Is it better to sell on Amazon or Shopify?
Both Amazon and Shopify are reputable eCommerce giants with incredible stats. Which to choose? Decide based on your business model and needs. On the one hand, you can build a stand-alone online store from scratch with the Shopify tools or refer to the Amazon single ready-made marketplace. On the other hand, you' ll be able to keep more of your profit with Shopify because Amazon will charge you a fee for every sale made. These are the main differences between Amazon and Shopify.
How can I improve my Shopify SEO?
There are a lot of ways to improve SEO. Here are a few of them:
keyword research and infusing into website content,
optimization for speed,
headlines improvement,
wise internal links and backlinks usage,
content optimization (both textual and graphic),
navigation simplification,
efficient SEO tools implementation, etc.
Read more useful tips on how to improve your Shopify SEO at our site plerdy.com.
What is the best SEO app for Shopify?
SEO Manager – an efficient SEO app with twenty features built-in. Fifteen are exceptional, so you will hardly find them anywhere else.
AVADA SEO – a free app with an impressively rich set of features allows its users to get automatically sorted out Google Structured Data, fix broken links, optimize image size and Alt tag, etc.
Ultra SEO – this SEO tool allows for gaining full control over your online store metadata and conducting easy meta title and description optimization.
Hyperspeed – this is the Shopify SEO tool to ensure fast loading speed for your online store. By optimizing page speed, Hyperspeed contributes to lowering bounce rate and conversion.
Schema Plus for SEO – by installing the PRO edition, you add a special markup code to your online store. It ensures faster indexation and better visibility of your website to crawlers.
SEO Optimizer – this SEO tool stands out among its competitors with a careful approach. In particular, it daily refreshes SEO optimization processes.
SEO Expert Pro – enables you to scan your Shopify online store for SEO issues and fix them. With its help, you can also update all alt texts with a click.
JSON‑LD for SEO – with this SEO app for Shopify, you can promote your online store in SERPs by Rich Snippet optimization.
SEO Site Audit – get your online store audited for SEO, marketing, and eCommerce purposes. Based on the obtained results, you' ll be able to boost your ranking.
SEO HTML Sitemap – the right SEO tool to utilize an auto-created HTML Sitemap page. Ensure hourly updates, arrange and format a smart layout, and improve your ranking.
How to Optimize your Shopify Blog for SEO?
Here are a few tips on how to maximize your blog profitability:
Research the right keywords to reach your target audience and insert them wisely throughout your webpage content;
Take care of headings, meta tags, and Alt tags;
Create high-quality content: ensure a logical structure, the right size, the clarity and relevance of content, optimize graphic elements, etc.;
Optimize long-tail keywords to get more detailed search enquires;
Ensure efficient link-building and regular updates.
By following these tips, Google search engines will rank your Shopify blog better.
Do Shopify tags help SEO?
The answer is yes, Shopify tags are helpful in SEO. You can use your product tags as keywords in the webpage content and URLs. Thus, Shopify tags will become a ranking factor, and Google will read and count them.
To Sum Up
Overall, each SEO Shopify case considers different issues facing each online store owner. The main aim is to know about them, implement objective changes to prove the efficiency of your website, and reach a high-reliability level among the customers.