In 2022, the commercial success of online brands heavily depends on their marketing approach. Optimizing a company for search engines is essential – more than 60% of users visit one of 10 SERP websites. Relevance is an apparent indicator that determines the site's search position and is a primary goal for many online marketers. Fortunately, online SEO audit tools make web analytics a breeze. But before analyzing SEO tools, let's discover the latest optimization trends widely implemented nowadays.
Google and other systems continuously change rules. Thus, you cannot always determine the necessary upgrades in a specific case. However, web analysts and SEO specialists claim that several efficient procedures can severely improve relevance and help websites rank higher. These are:
Content improvement plan. Provide engaging, unplagiarized, and user-oriented information. Optimize it with keywords and links to match user requests in search.
Core web vitals. Loading speed, first input delay, and layout shift are imperative for improving user experience.
People also ask. The list of popular queries in SERP includes keywords related to the topic people search with Google (links lead to the relevant websites).
AI-generated content. Modern companies use advanced tools that offer unique headings, meta tags, content, etc.
Mobile-friendly sites. Make a website convenient for use on portable devices since many users browse on smartphones, and Google rewards responsiveness (mobile-first indexing).
Snippets. The text in the upper part of search results should briefly and adequately describe the site's content.
SEO audit tools for site analysis are life-critical for online marketing specialists. They help understand if the strategies are efficient and if the website complies with the requirements of modern search algorithms. So, let's review the most reliable tools and why users like them.
Must-Have Features of an SEO Audit Tool
Let's discuss what a perfect tool for website or ecommerce optimization and audit should have.
Above all, an SEO audit tool must support automatic SEO auditing. Such auditing means the platform runs checks without your interventions to only display SEO audit results when everything is ready. Besides, an SEO checker must instantly send alerts to notify you about any issues after an SEO audit.
Such software must be able to scan both a website page and inserted text for SEO analysis to enable content optimization. It will allow you to enrich pages with new keywords, eliminate spam, increase relevance, and improve other SEO characteristics.
15 SEO Audit Tools
Free and paid services provide a detailed analysis of the site's structure and content, helping to define what should be optimized to improve marketing efficiency. Each audit tool is unique and provides specific functions for proper analysis of website and content structure errors.
1. Plerdy SEO Checker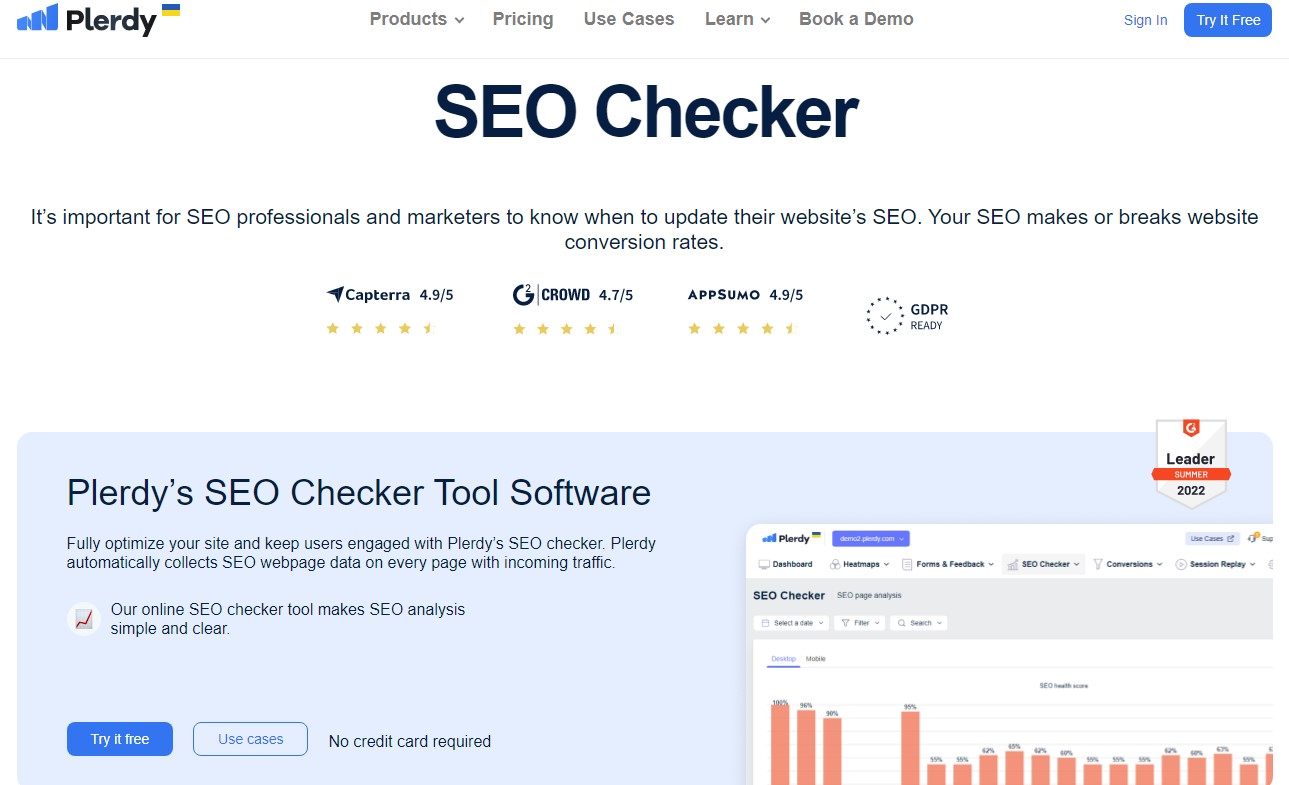 Andrew Chornyy founded a free SEO site audit tool to help users improve their sites and make them more relevant. There are two audit options:
Web page SEO audit. Complete an analysis of the structural elements such as H1-H5 titles, meta tags, images (present/missing ALT attributes), duplicate URLs, etc.
Text SEO audit. Analyze critical content parameters such as the number of unique words, percentage of stop words, water, readability, sentence length, characters excluding spaces, and others.
API integration with Google Search Console for deeper keywords analysis.
The software is highly efficient, confirmed by cooperation with authoritative brands such as Honda, ANEX Tour, Huggies, SoftServe, and KredoBank.
2. Ahrefs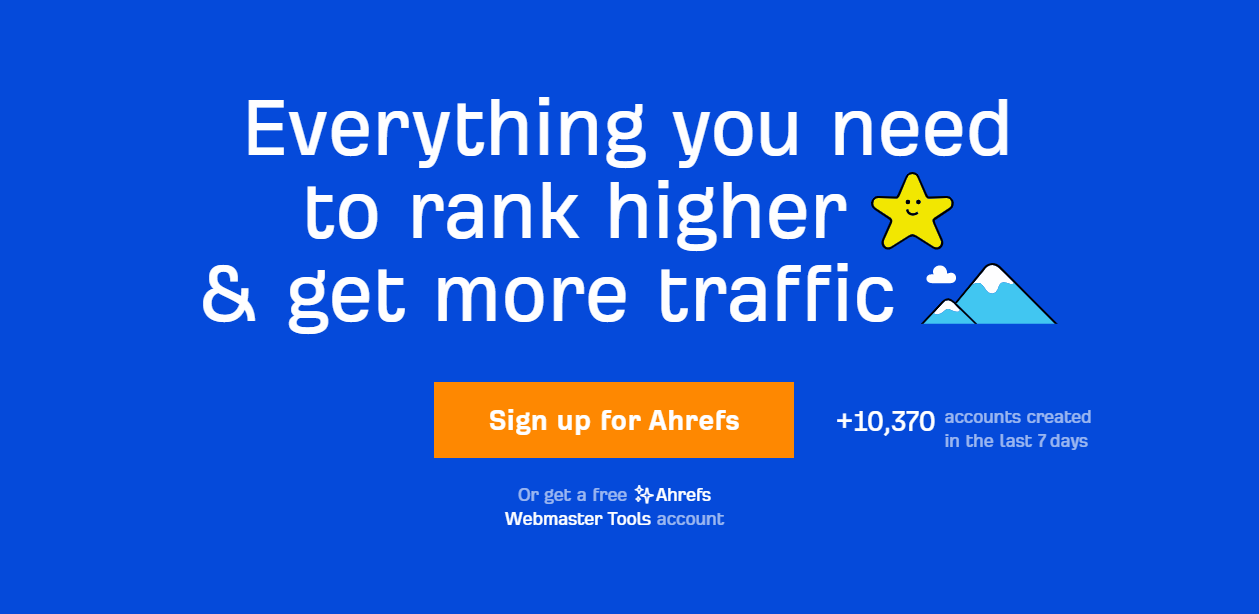 Dmytro Gerasymenko created a distinguished site SEO audit tool that tracks important on-page SEO characteristics. Its filtering opportunities allow users to choose the parameters to check. So, you primarily use it to analyze:
HTML and social tags.
Content quality.
Inbound and outbound links.
Organic traffic.
Referring domains.
Image and CSS resources.
Netflix, Adobe, Linkedin, Pinterest, and eBay utilize Ahrefs as one of the best SEO audit tools.
3. Netpeak Spider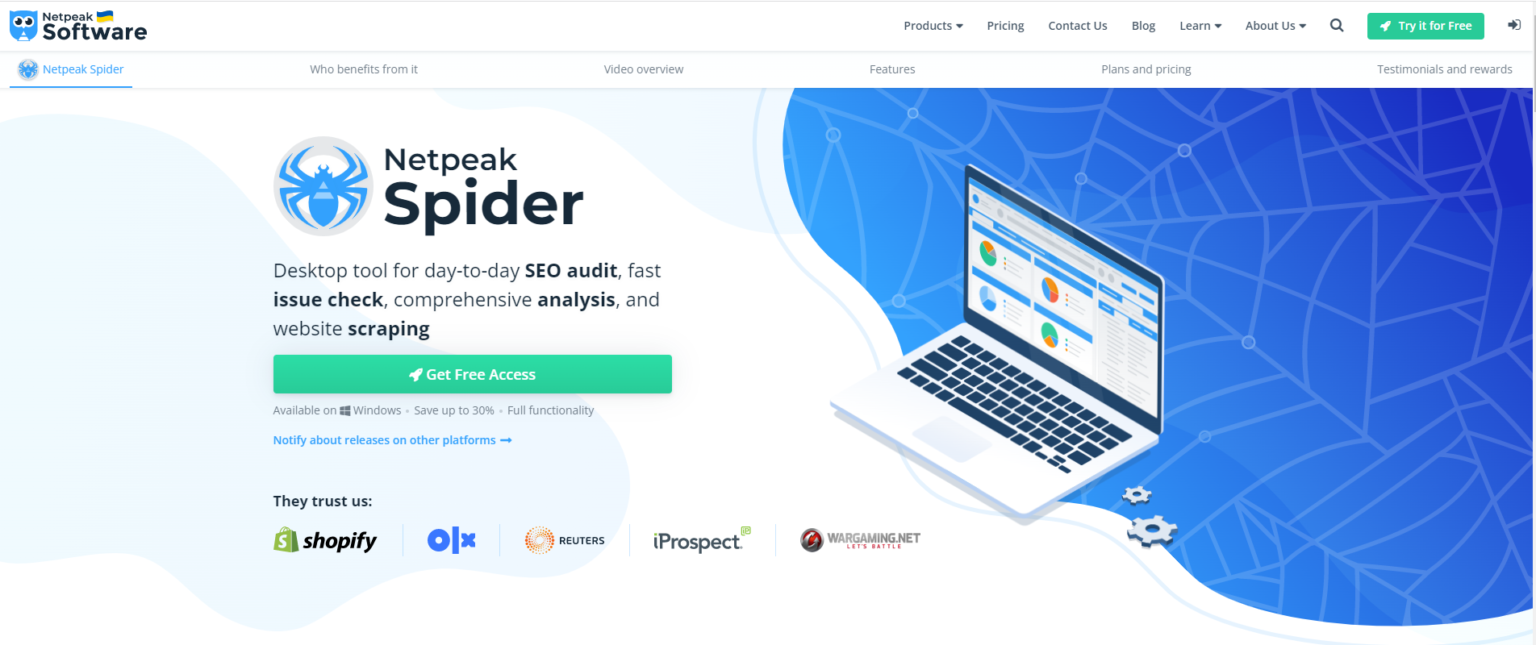 Artem Borodatyuk founded the tool for search marketing agencies, web promotion consultants, and product development companies. Besides standard SEO audit, it allows website parsing and data extraction, generates site XML maps, and has other helpful functions. The benefits of Netpeak Spider are:
Checking 80+ SEO parameters.
Google Analytics integration.
Measuring page rank.
Source code search.
Such renowned brands as Shopify, OLX, Wargaming.net, Movavi, and Thomson Reuters, chose this SEO audit tool.
4. Moz Pro
Rand Fishkin and Gillian Muessig founded this Google SEO audit tool that helps sites rank higher and improve their online presence. Online marketers primarily use it to understand better what the audience looks for in search engines and detect flaws in the site's content and internal structure. It allows you to:
Target specific keywords.
See what users search locally or globally.
Determine a proper link-building strategy.
TopSpot, Virtru, 99designs, Zillow, and Beacon are the brands that trust Moz Pro.
5. Conductor

Jeremy Duboys and Seth Besmertnik are the founders of this SEO audit tool. It provides features to reach marketing success and get recommendations on more targeted traffic. Its primary functions are:
Track keyword rankings.
Research targeted words and learn competitors.
Create highly efficient content.
Measure the site's impact.
Many famous brands such as Coursera, Siemens, Netgear, Citi, and LogMeIn use Conductor.
6. SEMrush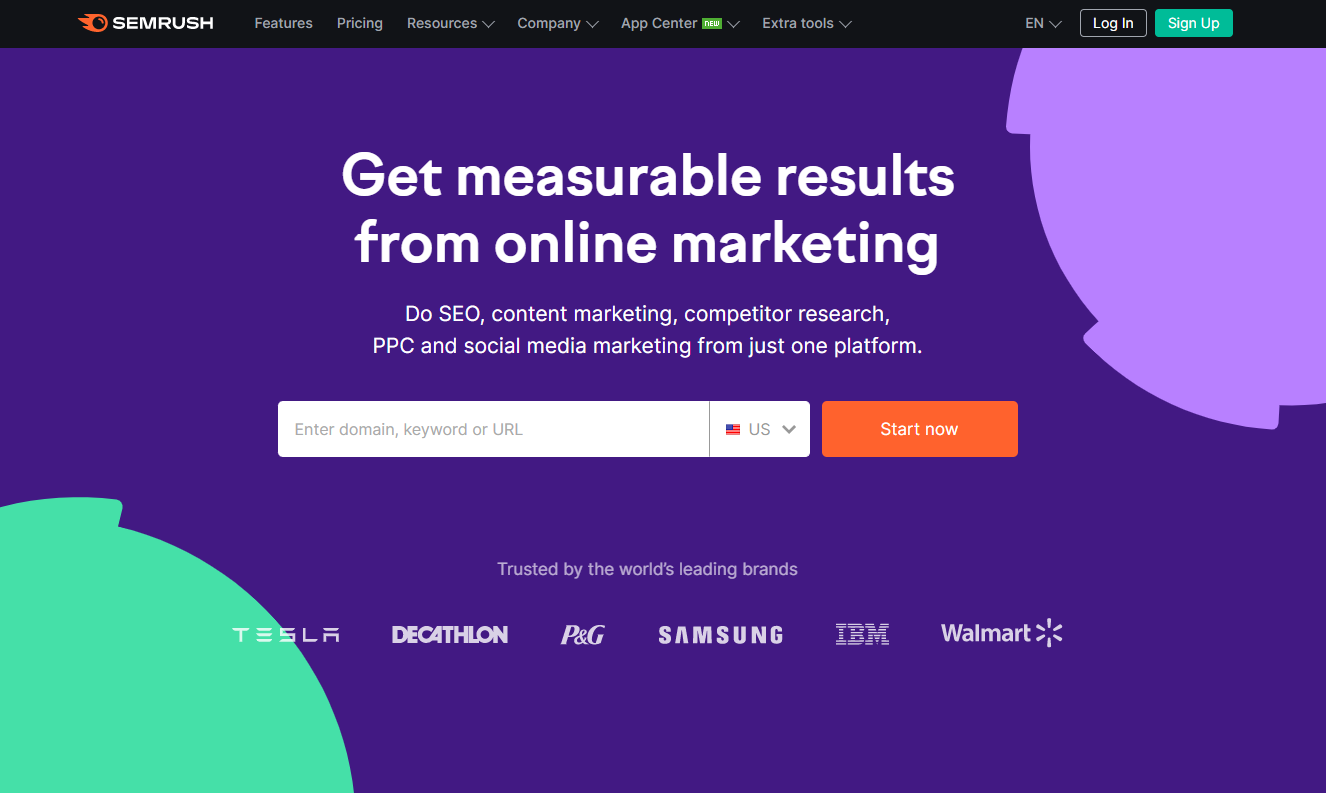 Oleg Shchegolev created a free SEO audit tool millions of marketing specialists use. Its primary goal is to provide a straightforward and efficient algorithm for gathering website performance data to improve the site's relevance. The functions are the following:
Technical SEO: content, meta tags, HTTPS protocols.
Reporting: crawl ability, internal links, website performance, and identify SEO issues.
Task prioritization: ranking issues depending on the priority to correct them.
Samsung, Tesla, Apple, Forbes, and Vodafoneegularly use SEMrush for SEO audits.
7. Screaming Frog

Dan Sharp founded an SEO audit tool to help online firms extract essential website data and improve critical search engine optimization parameters. Even its free version has solid advantages and can:
Spot broken links.
Find duplicate content and insights.
Parse JavaScript websites.
Review directives.
Compare crawls and staging.
Amazon, Disney, Distilled, Google, and Seer praise Screaming Frog.
8. Serpstat

Oleg Salamaha created Serpstat and grew it into one of the most popular website SEO audit tools. Serpstat provides keyword trends and research tools for rank tracking and competitor analysis. Users can use its tools for:
One-page audit.
Keyword clustering.
Custom reports.
Search volume crawling.
Batch domain analysis.
Uber, Lenovo, Philips, Adidas, Tripmydream, etc., use the tool to improve online performance.
9. SE Ranking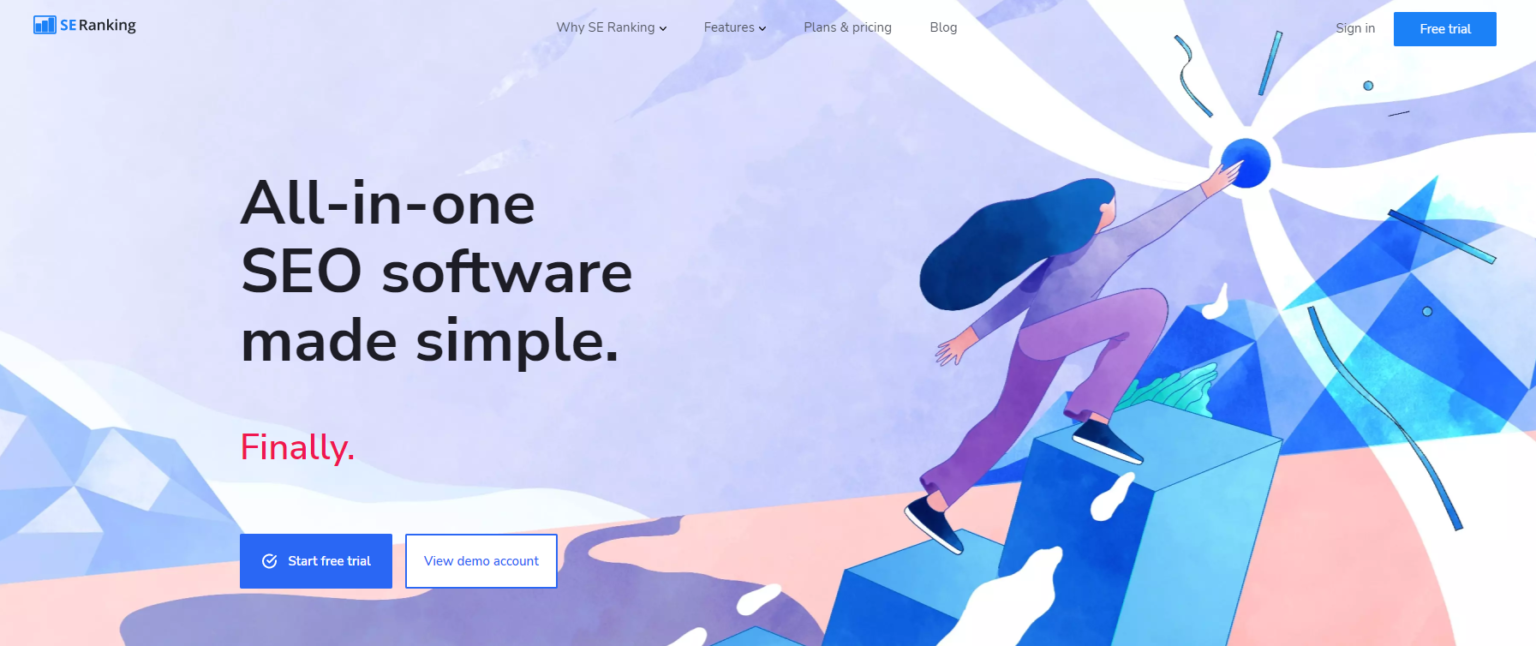 Valery Kurilov is a founder of this SEO audit tool and an SE Ranking team leader. The huge range of functions and opportunities enable:
Page changes monitoring.
Search index status.
Traffic analysis.
Grouping keywords.
Crowd, Trustpilot, Software Advice, FinancesOnline, Capterra, and other users analyze their web resources with SE Ranking.
10. SEOmator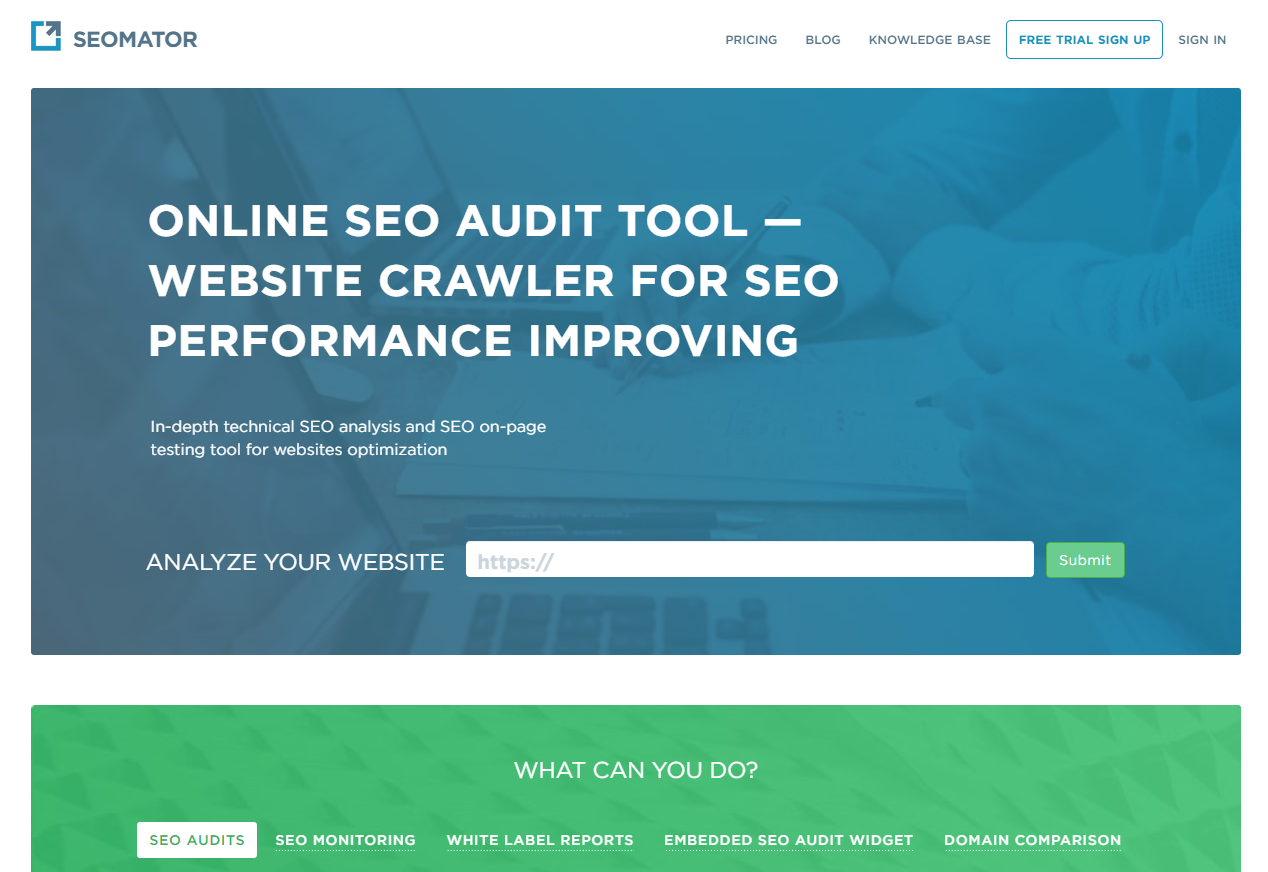 A free SEO audit tool provides a comprehensive analysis and reports on modern marketing trends. The parameters SEOmator detects are:
Missing/similar title tags.
Duplicate meta descriptions.
Blank HREF attributes.
Long OpenGraph tags/descriptions.
Backlinko, Reliablesoft, Digital Olympus, Zeo, and FuelOnline are the brands that prefer SEOmator for completing their optimization tasks.
11. DeepCrawl

Craig Dunham provides an innovative Google SEO audit tool that detects SEO flaws and shows highly-efficient optimization suggestions. Its technical SEO analysis is one of the most informative among other services due to several special functions:
View of domains, site sections, and projects.
Data segmentation.
Automated SEO QA tests.
Trends and secure resources.
PayPal, Accenture, Twitch, Canva, and Deloitte are high-trusted users of DeerCrawl tools.
12. SERPsim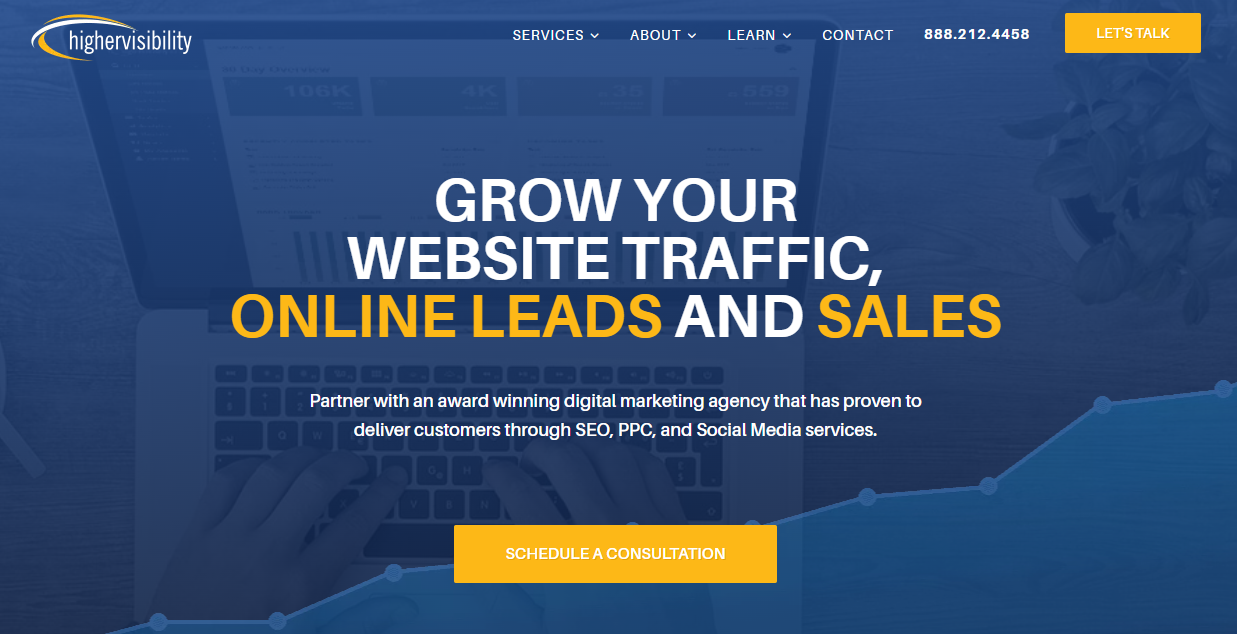 Adam Heitzman and David McElveen have designed this top SEO audit tool. They implemented a straightforward automated algorithm for maximum efficiency. The parameters analyzed by SERPsim are:
World-famous organizations value the tool due to its simplicity and highly efficient algorithm.
13. OnCrawl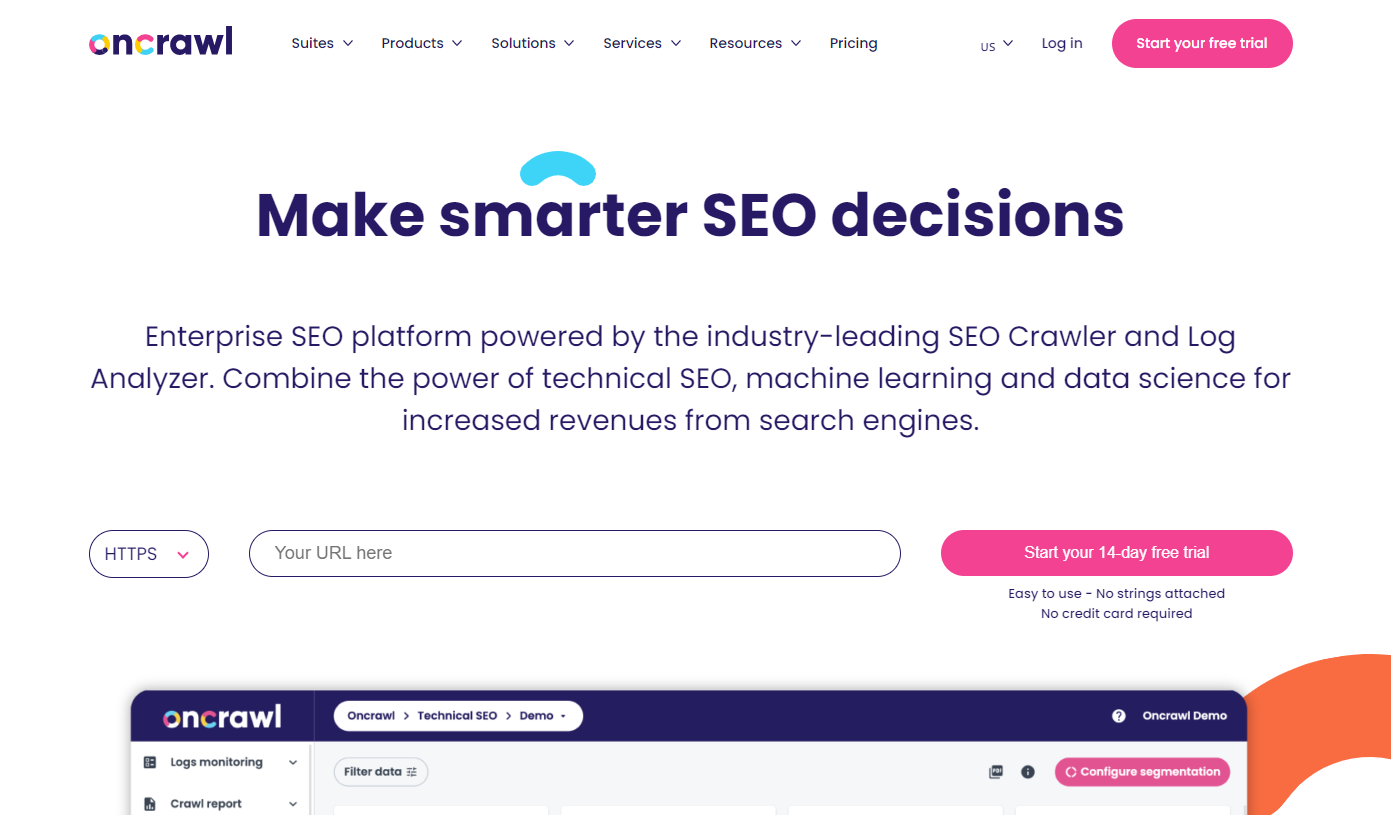 Francois Goube created website SEO audit tools that help companies achieve their business goals and understand what requests users regularly send to Google. The toolset includes such tools as Crawler and Log Analyzer that help strengthen SEO characteristics and support:
Lastminute.com, Vistaprint, Rakuten, Canon, and G2 have already improved their web performance with OnCrawl.
14. SEO Site Checkup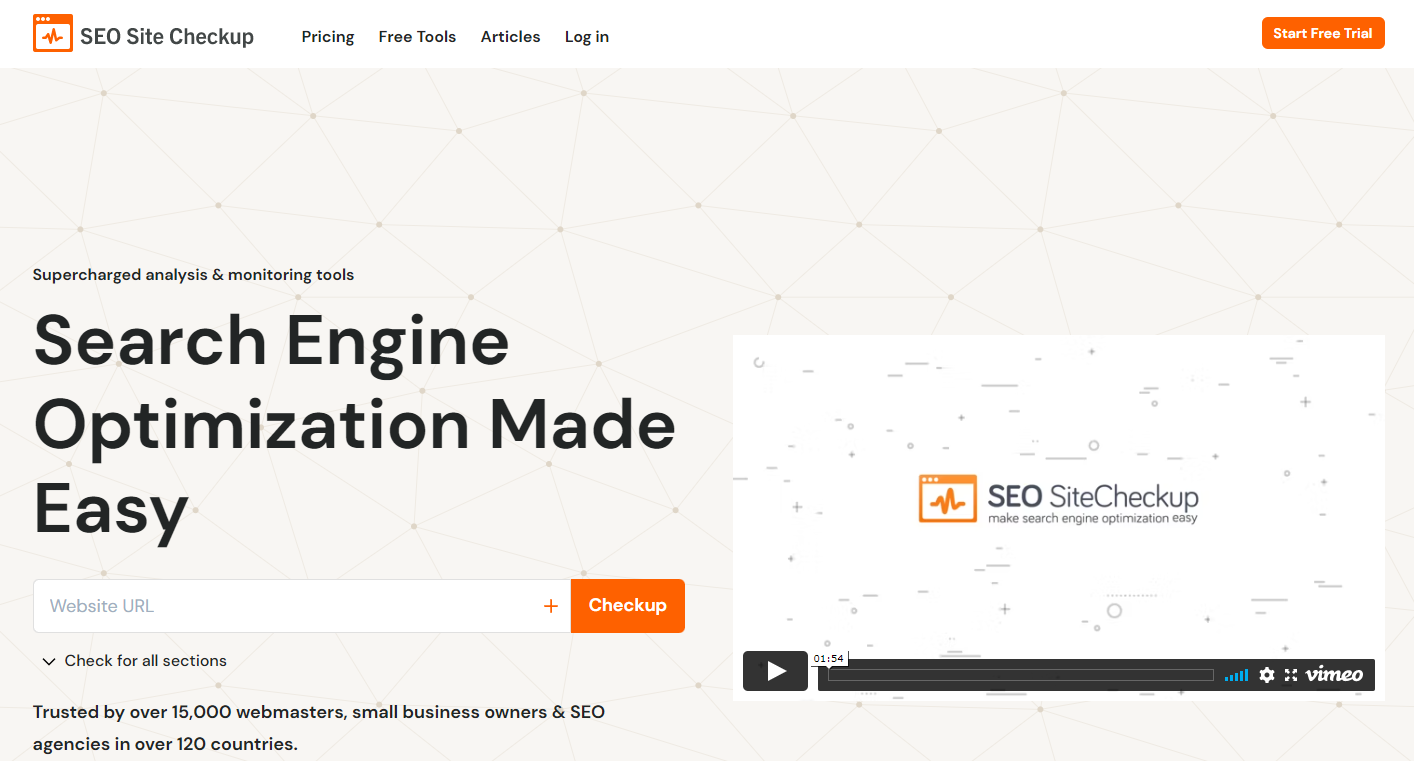 SEO Site Checkup aims to help websites improve their online presence, user experience, and credibility. It suits web admins, business owners, and SEO specialists. Professional monitoring tools help to analyze the following metrics:
Loading speed.
Mobile usability.
Quantity of backlinks.
Famous brands such as Buffer, Huffpost, and Groove use the online SEO audit tool to reach necessary marketing goals.
15. Sitechecker
Dmytro Bondar is a founder of this All-In-One SEO tool and a Sitechecker team leader. The broad array of functions and opportunities available enable:
Website Audit
Traffic Checker
Rank Tracker
Website Monitoring
Backlink Tracker
Sony, Microsoft, Airbnb, Accor, Heavy, and other users analyze their web resources with Sitechecker.
To Sum Up
Overall, SEO audit tools are essential for understanding search engine optimization flaws and determining suitable ways to correct them. Modern online brands use them to build a strategy to improve their online presence, indexability, and SERP ranking. SEO tools are also necessary for SEO agencies that help third-party companies optimize their websites and organic results.