Welcome to your ultimate guide on the "15 Best Conversion Rate Optimization Software Tools in 2023" ⚡. Whether you're a seasoned pro or just dipping your toes into the digital marketing pool, this lineup is geared to propel your online performance.
These CRO tools – including power players like Plerdy UX & CRO analysis – are designed to untangle the complexity of user behavior, delivering actionable insights straight to your dashboard. Embrace the art of conversion – watch as your visitors turn into customers, and your clicks morph into cash ?.
With our stellar lineup, you can:
Tweak your site's layout for a more user-friendly interface.
Conduct A/B testing for a scientifically-backed approach.
Leverage SEO analysis to drive more organic traffic.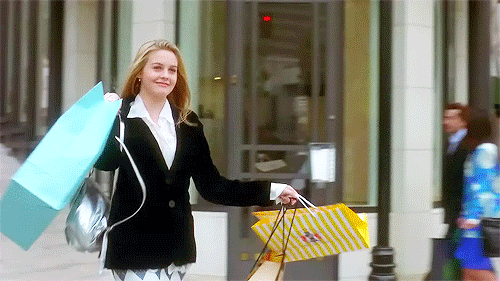 These tools aren't just software – they're your partners, working tirelessly behind the scenes to boost your conversion rate. As a result, they streamline your strategy, optimize your efforts, and ultimately fill your pockets. So let's dive into the deep end of the CRO pool. Ready to ride the wave ? of success? Buckle up; it's time to explore the top-tier conversion tools of 2023.
What are Conversion Rate Optimization Tools?
Conversion Rate Optimization (CRO) tools – innovative software solutions – ignite your website's potential, boosting customer engagement and skyrocketing your conversion rates. Leveraging these potent tools, you can expertly polish your digital strategy, reinforce your online presence, and cultivate robust client relations.
CRO tools offer a treasure trove of features:
Consider, for instance, the fitness industry. The visitor lands on your well-designed workout gear e-commerce site. Using a premier CRO tool, you analyze their behavior, identify the most engaging products, and fine-tune your landing pages accordingly. The tool's feedback capture feature further allows you to pinpoint and resolve user issues, ensuring a seamless shopping experience. This swift, seamless optimization boosts conversion rates, supercharging your business growth. Harness the power of CRO tools – unlock your website's full potential.
The Importance and Benefits of Conversion Rate Optimization

Harnessing the potency of Conversion Rate Optimization (CRO) can turbocharge your business, transforming visitors into loyal customers. It's about more than mere aesthetics; it's a dynamic strategy to streamline the user experience, heighten engagement, and amplify your conversion rates.
Unleashing the power of CRO tools, you can strategically:
Tweak website elements to augment user engagement
Enhance landing page effectiveness
Streamline user journey to reduce cart abandonment
Bolster customer retention and loyalty
You own a specialty coffee e-commerce store. You analyze customer behavior and optimize your pages by leveraging a robust CRO tool.
Over time, this strategic optimization yields incredible results – increased engagement, reduced cart abandonment, and boosted conversion rates. As a result, your e-commerce store flourishes, enjoying enhanced customer loyalty and sustained business growth.
In the digital marketplace, every click counts, and the art of Conversion Rate Optimization ensures you capitalize on every opportunity.
What to Look for in Conversion Rate Optimization Software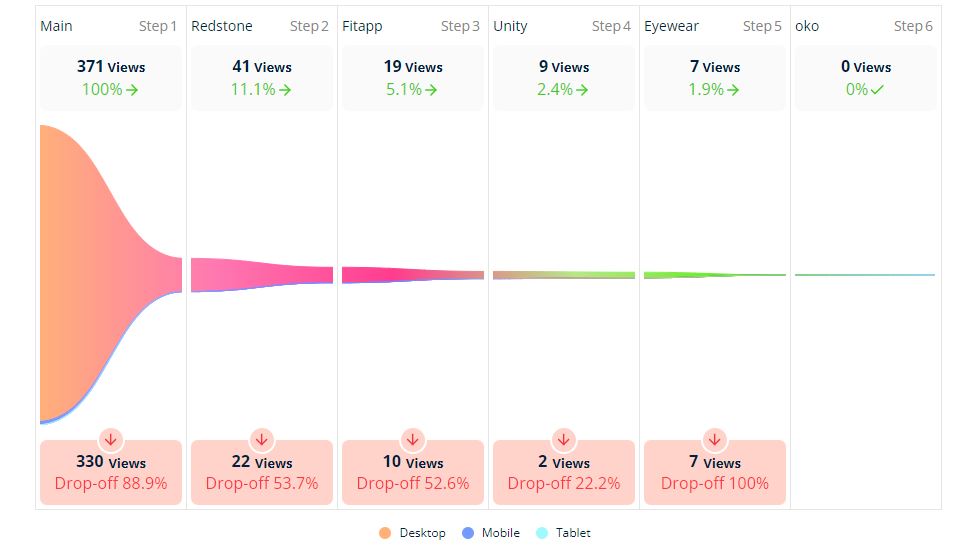 Discovering the right conversion rate optimization software is like finding the perfect key to unlock your business potential. A robust tool allows you to enhance user experience, increase engagement, and ultimately, skyrocket your conversion rates.
Consider these critical aspects when choosing your software:
User-friendly Interface: Opt for software that's simple to navigate — one that doesn't require a tech whiz to operate. Your team should be able to easily employ the tool, focusing on strategy rather than software complexities.
Data Analytics: Go for a tool that provides comprehensive data analysis. It should offer a clear view of user behavior, enabling you to tailor your website to your audience's preferences.
A/B Testing: This feature allows you to compare different versions of your website or landing page and determine which performs better. It's an essential ingredient in refining your digital presence.
Personalization: A top-tier tool should offer customization capabilities. For example, if you're in the e-commerce niche, the software should allow you to tailor product recommendations based on the user's browsing history.
Integration: The software should play well with your existing tech stack. Seamless integration ensures a smooth workflow and enhanced productivity.
By prioritizing these factors, you'll be closer to a software tool that accelerates your business growth through superior conversion rate optimization.

Plerdy, the multifaceted conversion rate optimization tool, empowers businesses to scale new peaks in their digital journey. This software caters to diverse niches, offering features to help you understand your website's performance and users' behavior.
Consider a digital magazine, for instance; here's how Plerdy can bolster its online presence:
Heatmaps: Plerdy's lets you discern which articles are the most read, revealing what content resonates with your audience.
Pop-up forms: Capture leads effectively with customizable pop-up forms. Use these to prompt readers to subscribe to a newsletter or a premium subscription.
Event Tracking: Monitor user actions such as clicks on certain buttons or links. This helps you understand what triggers your users to subscribe or purchase.
SEO Checker: Keep tabs on your SEO health. An invaluable feature to ensure your magazine articles rank well on search engines.
Plerdy equips you with data-driven insights to craft an optimized user experience, leading to a surge in conversions. The software is not just a tool, but a robust digital strategy enabler, helping you turn your website into a conversion powerhouse. Whether you're a fledgling blog or a seasoned online retailer, Plerdy is your key to unlocking your website's potential.
Optimizely ranks among the best when it comes to conversion rate optimization software. This tool goes beyond basic features – it's a powerhouse that empowers businesses to transform their digital experience, driving engagement and conversions.
Key features that set Optimizely apart:
In-depth Analytics: This tool delivers clear insights into user behavior. It's like having a magnifying glass for your audience, which can be a boon for niches like fashion e-commerce, where understanding customer preferences is key.
Effortless A/B Testing: Optimizely makes running A/B tests on your web pages simple. It lets you tweak elements and gauge which version resonates more with your audience.
Personalization: Optimizely stands out with its personalization feature. It lets you tailor the user experience, ensuring each visitor feels recognized and catered to.
Multichannel Optimization: This tool is not confined to your website. It allows you to optimize across multiple channels, creating a cohesive and engaging user experience everywhere your brand exists.
With Optimizely, you can harness the power of data-driven decision-making, refine your digital presence, and boost conversion rates. It's a worthy investment for businesses seeking to maximize digital strategy and elevate customer engagement.

Unbounce is a top-tier player in the field of conversion rate optimization software. This tool is a go-to resource for businesses looking to supercharge their online presence, driving engagement and conversions sky-high.
Here's what makes Unbounce a standout choice:
Drag-and-Drop Builder: Unbounce shines with its user-friendly interface. For instance, a local bakery could easily design a visually appealing landing page to showcase its delightful treats without any coding skills required.
Dynamic Text Replacement (DTR): This feature enables you to tailor content based on visitors' search terms, offering a more personalized browsing experience.
Popups and Sticky Bars: Unbounce lets you create popups and sticky bars to enhance user engagement, helping capture leads before they bounce.
A/B Testing: With Unbounce, you can effortlessly test different landing page versions, refining your digital strategy based on data-driven insights.
Integration Capabilities: Unbounce plays well with other tools, allowing seamless integration with various marketing platforms.
Unbounce is more than just a tool – it's a powerhouse that can elevate your digital strategy, boosting your conversion rates. It's a must-have for businesses aiming to make a lasting impact in the digital landscape.

Hotjar, a leading conversion rate optimization software, offers businesses comprehensive tools to understand user behavior better and enhance their digital experience. It's like a roadmap guiding you to increased conversions.
Key features that set Hotjar apart include:
Heatmaps: This function paints a vivid picture of user behavior. For instance, a tourism company can track where visitors linger on their site, offering insights into the most engaging content.
Session Recordings: Hotjar allows you to watch real-time browsing sessions, providing a deep understanding of user interactions and potential obstacles.
Feedback Tools: With Hotjar, you can gather direct user feedback through surveys and polls, helping you to fine-tune your website based on user's needs and preferences.
Conversion Funnels: This feature lets you identify where users drop off in the conversion process, enabling you to patch up these leaks and improve your conversion rate.
When you harness the power of Hotjar, you're investing in a tool that provides a 360-degree view of your website's performance. It's an asset for businesses eager to optimize their digital strategy and propel their conversion rates.

Crazy Egg is a top-tier conversion rate optimization software tool that puts a wealth of user behavior data at your fingertips. It's like having a high-powered microscope for your website, enabling you to enhance engagement and conversion rates.
What sets Crazy Egg apart includes the following:
Heatmaps: This feature visually represents how users interact with your website. For example, a digital marketing agency can identify which services its visitors are most interested in.
Scroll Maps: Crazy Egg lets you see how far users scroll on your pages, providing insights on where to place key information to grab attention.
Confetti Reports: This unique feature lets you see clicks segmented by referral sources, search terms, and more, enabling a more granular understanding of user behavior.
A/B Testing: Crazy Egg facilitates effortless A/B testing, so you can experiment with different page elements to see what resonates best with your audience.
Armed with Crazy Egg, businesses can dive deep into their website's performance, unveiling insights to fuel an effective digital strategy. It's a tool that brings you closer to your audience, driving up engagement and conversion rates.

In the market for software that optimizes conversion rates, VWO is one of the most notable competitors. This tool isn't just a utility – it's a comprehensive platform that elevates businesses' digital strategy, boosting engagement and conversion rates.
Here's what sets VWO apart:
A/B Testing: VWO makes comparing versions of your pages easy. For instance, a fitness center could test different sign-up form designs to see which attracts more memberships.
Heatmaps: This function provides a visual guide to user behavior, shedding light on the areas of your site that draw the most attention.
Session Recordings: With VWO, you can watch real-time visitor interactions, identifying potential roadblocks hindering conversions.
When you purchase VWO for your company, you provide yourself access to a potent tool that comprehensively analyzes how well your website performs in all directions. It is an excellent asset for companies that want to maximize the effectiveness of their digital strategy and increase the proportion of customers who make purchases.

Top conversion rate optimization software Google Optimize gives companies powerful tools to improve website performance. This platform is powerful, driving better engagement and higher conversion rates.
Here's what sets Google Optimize apart:
A/B Testing: Google Optimize lets businesses experiment with different versions of their web pages. For example, an e-commerce store could test different product descriptions to maximize sales.
Multivariate Testing: By enabling you to test numerous variables at once to optimize your site, this tool elevates A/B testing.
Personalization: You can deliver tailored experiences to different user segments with Google Optimize. This means a travel agency could personalize content for users interested in beach holidays and those seeking city breaks.
Integration with Google Analytics: Google Optimize works seamlessly with Google Analytics, letting you dive deeper into your website's performance metrics and understand user behavior better.
Visual Editor: This tool allows you to make changes to your website without editing the code, making it accessible even for non-tech professionals.
By leveraging Google Optimize, businesses invest in a comprehensive tool that offers deep insights into website performance. As a result, it's an invaluable resource for boosting their digital strategy and elevating conversion rates.

Lucky Orange is a leading provider of conversion rate optimization software, providing a complete toolkit to companies looking to improve the functionality of their websites. A potent toolset, it facilitates increased engagement and conversion rates.
Here's the lowdown on Lucky Orange's remarkable features:
Heatmaps: This feature is invaluable for an online bookstore wishing to optimize the placement of best-selling books.
Session Recordings: This tool captures user interactions on your website, providing you with a 'playback' of user behavior. It's akin to looking over the user's shoulder, gaining insights into their navigational habits.
Conversion Funnels: Lucky Orange identifies where users abandon their journey on your site – a critical component for a SaaS business that wishes to pinpoint where potential customers drop off during the signup process.
Form Analytics: This feature analyzes how users interact with forms on your site, helping you streamline them efficiently. Insurance companies can leverage this tool to make their quote request form more user-friendly.
Live Chat: Engage with users in real-time, offering immediate assistance and improving the user experience.
Lucky Orange is a nice conversion rate optimization software that gives deep website performance data. It's a goldmine for businesses seeking to bolster their digital strategy and supercharge conversion rates.

Contentsquare – a high-powered conversion rate optimization software transforming the e-commerce landscape, is taking center stage in the CRO arena. With its vibrant suite of features, this tool is your portal to understanding the minutiae of user behavior – turning insights into action, clicks into conversions, and passive users into active customers.
For example, let's say you're in the business of selling organic skincare. Contentsquare will enable you to understand precisely what elements on your site resonate with your eco-conscious customers.
Key Features of Contentsquare include:
Customer Journey Analysis: Unveil users' paths on your site, highlight friction points, and smooth them out for an optimal customer experience.
Heatmap Functionality: Visualize user interaction on your site, from click density to scroll depth.
Session Replay: Replay user sessions to identify hurdles in real time and adjust accordingly to enhance the user experience.
Revenue Attribution: Uncover which parts of your site contribute most to your revenue, helping to align your business strategy with user preferences.
Armed with Contentsquare, your conversion rate optimization strategy becomes a symphony of data-driven decisions. Bask in the glow of improved user engagement and amplified conversions while you fine-tune your digital presence to your audience's tastes. Contentsquare is truly the ace up your sleeve in CRO tools.

Kissmetrics, an influential conversion rate optimization software, sets the gold standard in empowering businesses to elevate their online performance. It's a tool that enables you to pinpoint and capitalize on areas for improvement— a key component in driving conversion rates upwards.
Key features of Kissmetrics include:
Behavioral Analytics: This feature offers a deep dive into user activity, allowing you to adjust your strategies based on real-time data. Picture owning an online bookstore – behavioral analytics can show which genres are trending among your customers.
Funnel Reports: By visualizing the customer journey, funnel reports help identify where users drop off – essential for a digital magazine aiming to increase subscription rates.
Campaign Effectiveness: This feature analyzes the performance of your marketing campaigns, providing an opportunity to tweak them for better results.
Harnessing the power of Kissmetrics for your conversion rate optimization is akin to unlocking a treasure trove of insights and actionable data. It's the ally to enrich your digital strategy and boost conversion rates.

HubSpot, a renowned tool in conversion rate optimization software, equips businesses with the resources needed to amplify their online footprint. This comprehensive platform is a robust springboard to propel your conversion rates sky-high.
As part of its unique offering, HubSpot provides:
Lead Management: This feature fosters seamless interactions with potential customers. For instance, a boutique hotel can capture and nurture leads, turning casual website visitors into loyal guests.
Marketing Automation: Streamline and optimize your campaigns. Picture a gourmet food delivery service automating email campaigns to ensure consistent customer engagement.
Landing Pages: Create and optimize engaging landing pages to drive conversions. Think of a new fashion brand striving to make a splash with a captivating landing page.
Analytics: HubSpot delivers actionable insights, granting businesses the power to refine their strategies.
Embrace the transformational potential of HubSpot for your conversion rate optimization. With its sophisticated software, it's akin to wielding a powerful compass that keeps you on track toward your digital strategy goals. So, make the smart move and let HubSpot guide you to higher conversion rates and online success.

Businesses keen to improve their online performance can take advantage of an unprecedented opportunity by Mixpanel, an excellent conversion rate optimization software solution. This powerful tool embodies efficiency, providing users with a rich suite of features to escalate conversions and, ultimately, boost revenue.
The genius of Mixpanel lies in its diverse offerings. Consider the following:
Behavioral Analytics: Mixpanel's strength lies in understanding user behavior. Picture a fitness app, tapping into these insights to tailor personalized workout plans, thus, increasing app usage.
A/B Testing: A necessity in conversion optimization. An online bookstore, for example, could use this to determine which landing page design converts more visitors into buyers.
Retention Analysis: Key to maintaining a strong user base. A subscription-based music platform could leverage this to understand and mitigate churn.
Real-Time Data: Mixpanel shines in providing instant data. Imagine a food delivery service using this to adjust its offerings based on real-time customer preferences.
Harness the power of Mixpanel, a pioneer in conversion rate optimization. Its diverse and effective software toolset is like having an expert navigator in the demanding seas of online business. Navigate the vast digital landscape easily and confidently with Mixpanel, steering your business toward increased conversions and success.

Mouseflow, a leading name in conversion rate optimization, is a powerful software tool that businesses to scale new tops. It offers robust features to enhance website performance and drive conversions.
Noteworthy Mouseflow features include:
Session Replay: Mouseflow's premier offering, Session Replay, offers valuable insights. Consider a travel agency delving into user interactions to refine its website for optimal user experience.
Heatmaps: Mouseflow's heatmaps illuminate user behavior. A fashion e-commerce site could use this to strategically place popular items where they'll garner the most attention.
Funnel Analysis: This feature guides you toward a streamlined user journey. A meal delivery service could optimize their checkout process, reducing cart abandonment and maximizing conversions.
Form Analytics: Mouseflow excels in form analytics, identifying pain points in form completion. An insurance company could thus improve its quote request form, leading to increased lead generation.
Mouseflow stands as a beacon in the bustling sea of online commerce. It transforms user behavior into actionable insights, serving as a compass in the vast digital landscape. Elevate your digital presence, amplify conversions, and steer your enterprise toward unparalleled growth.

Zoho PageSense is a comprehensive conversion rate optimization tool reshaping the software industry. Its advanced capabilities empower businesses to create a user-friendly online environment, driving conversions and fostering growth.
Key attributes of Zoho PageSense include:
Heatmaps: This feature provides visual insights into user behavior. A bookstore, for instance, can identify popular sections and organize its online shelves accordingly.
A/B Testing: Zoho PageSense supports detailed A/B testing, allowing companies like a sports equipment retailers to refine their product pages for maximum appeal.
Funnel Analysis: Users can track customer journeys, identify drop-offs, and make informed decisions. An online learning platform can leverage this to enhance student enrollment.
Personalization: This allows for a tailored user experience. A music streaming service could offer personalized recommendations, bolstering user engagement and conversions.
Zoho PageSense is your partner in digital transformation – a lighthouse guiding your online venture to success. It turns raw data into actionable insights, offering a dynamic platform for businesses to understand their audience, refine their approach, and optimize conversion rates. It's a complete package for businesses seeking to enhance their digital presence. Whether you're a start-up aiming to make your mark or an established enterprise looking to boost conversions, Zoho PageSense is your go-to solution. It's time to step into the world of data-driven decision-making with Zoho PageSense, the trusted ally in your journey to digital success.

AB Tasty, the all-in-one conversion rate optimization software, is transforming businesses by enabling them to turn website visitors into loyal customers. This tool is essential in any digital machinery, offering comprehensive solutions for businesses across varied niches.
Here's how AB Tasty can propel your business:
A/B Testing: With robust testing options, an online clothing retailer, for example, can experiment with different layouts to identify what garners the most clicks and sales.
Heatmaps: Uncover hotspots on your webpage. A media company can utilize this feature to understand which articles or sections engage visitors most.
Personalization: Tailor the online experience based on visitor behavior. An online food delivery service can leverage this to offer custom menu recommendations.
Funnel Optimization: An e-commerce platform can optimize its checkout process to reduce cart abandonment.
The tool's package of capabilities provides extensive insights into the behavior of your clients, enabling you to make strategic adjustments that will increase your conversion rates. On the road to becoming a digital powerhouse, it is an ally that may completely change the game for you.
FAQs About CRO tools
1. How can CRO tools provide insightful analytics in the organic food niche?
CRO tools give you an in-depth look at your website's visitor behavior. For example, you may find that your organic food site's popular vegan recipes are the main attraction for your visitors. This can help you uncover trends, unique interests, and areas of your website that may need improvement.
2. What is the role of A/B testing in CRO tools for the organic food niche?
CRO tools offer A/B testing capabilities, allowing you to compare two webpage versions. This can help you determine which content or design elements appeal most to your organic food market audience.
3. How can CRO tools optimize the user journey on an organic food website?
CRO tools can identify areas where users might experience difficulties or lose interest in your site. By addressing these issues, you can create a more user-friendly, seamless website that makes it easy for customers to find their favorite organic products.
4. How do CRO tools collect user feedback in the organic food niche?
Many CRO tools incorporate features for capturing customer feedback, providing insights to help refine your strategy and ensure it aligns with customer expectations in the organic food sector.
5. How can CRO tools boost conversion rates for an organic food brand?
By leveraging insights into user behavior, optimizing your web pages, providing a seamless user experience, and acting on customer feedback, CRO tools can help increase your conversion rates. This can lead to more active buyers and drive growth for your organic food brand.
Bottom Line
So, we've explored the vibrant landscape of Conversion Rate Optimization tools available in 2023, and it's quite the panorama! These platforms are your golden tickets to unlocking improved user experiences, fostering stronger customer engagement, and ultimately, skyrocketing your conversion rates. Each tool flaunts its unique charm, but they all share a common goal – to help you optimize every pixel of your digital presence.
For instance, Plerdy, a respected player in the CRO market, offers a suite of solutions – from heatmaps to SEO checkers. This tool lets you monitor user behaviors, providing a new vantage point on your e-commerce journey.
Here's a quick recap of what CRO tools bring to the table:
User Behavior Analysis: Pinpoint patterns and behaviors to refine your site.
A/B Testing: Create a data-driven website that aligns with user expectations.
Seamless UX: Build a smooth, navigable site to ease the user journey.
User Feedback: Collect invaluable insights to cater to customer needs.
Conversion Boost: Blend these functionalities for a site that truly converts.
To all digital marketers out there, don't fret over declining conversion rates – take action! Give Plerdy a spin – you've got nothing to lose with their free trial. Harness the power of CRO tools to boost your numbers, starting now.
Turn every click into a conversation, every conversation into a conversion, and every conversion into a customer. That's the magic of Conversion Rate Optimization. So, get your toolkit, and let's start building a high-performing site together. Don't just ride the digital wave. Make a splash with the 15 top CRO tools of 2023. ⚡