SEO automation is a kit of actions that help promote virtual websites. These are specific automated tools that interact with Google as with AI. SEO is an under-explored space that is evolving rapidly. But using processes allows you to set up the website's efficiency. Manual SEO work seems complicated to do due to its sheer volume. Specialists must take into account all areas to perform the work perfectly. Computerization allows you to terminate many acts faster and more efficiently. Choose the best-automated SEO tools, and you will consider their benefits.
The Evolving Landscape of SEO Automation in 2023
By Andrea Volpini – Search Engine Optimization (SEO) is an ever-changing field. While there have been advancements in automating certain tasks, the entire SEO workflow still needs to be simplified to be fully automated. However, integrating Artificial Intelligence (AI) into the SEO process can help deepen the interaction with search engines like Google.
One area where automation is already widely used is in technical SEO analysis, with tools like MOZ, SEMRUSH, and WooRank, and website crawling software like ScreamingFrog and Sitebulb. In addition, a growing community of SEO professionals using Python and JavaScript to share insights and code.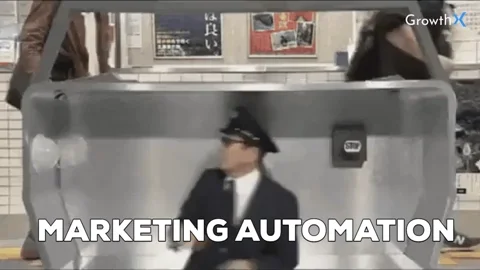 AI can also bring value to On-Page SEO tasks like title tags, meta descriptions, and headings. Language models specifically designed for content optimization can be trained, and natural language processing can be utilized to improve the structured data markup. Off-page SEO tasks, such as backlink creation and improvement, can also be automated with solutions like Ahrefs backlink checker or custom scripts using Python or JavaScript.
In On-site search SEO, a custom knowledge graph can be created and trained to make on-site search smarter and provide more relevant user results. The information included in the knowledge graph can also be indexed by Google, increasing organic traffic to the website.
In terms of SEO strategy, machine learning can be used for time series forecasting and predicting future trends to help a website succeed. SEO automation aims to streamline and simplify the process, freeing up time and resources for other tasks. Still, it is important to remember that it can only partially replace the human touch and expertise required for a comprehensive SEO strategy.
Elements in The SEO that Can be Automated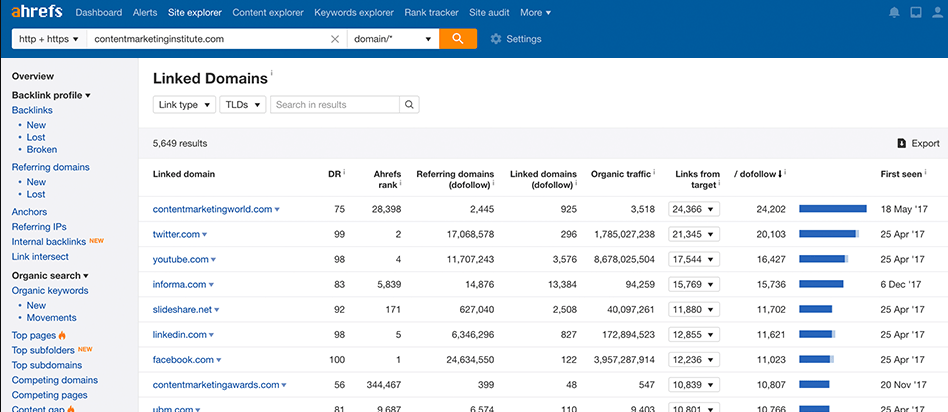 Not all techniques are computerized, the SEO sphere is dartingly developing, but some components help you streamline the work of optimizing web resources. But, unfortunately, it will retrench you a lot of time.
The Importance of Automatic Daily SEO Audits
As an e-commerce marketer, you already understand the importance of organic search as a primary source of website traffic. However, did you know that consistent SEO auditing can greatly impact your online store's success? Refraining from regularly checking for and fixing technical SEO issues can result in decreased website traffic, lost positions in search engines, and reduced credibility with both search engines and customers.
Enter SEO audit automation tools. These powerful tools help ensure that even minor changes, such as the accidental removal of important tags and keywords, are caught and fixed before they cause significant harm to your website's search rankings. With daily SEO audits, you can stay ahead of the curve, quickly identifying and fixing any issues before they escalate.
In conclusion, investing in a reliable SEO audit tool is a crucial step in maintaining the health and success of your e-commerce website. Don't let technical mishaps harm your hard-earned traffic and credibility. Instead, stay vigilant with daily SEO audits and watch your website soar.
Automatic backlink analysis
Particular software regulates backlinks (web sources that offer your website). This analysis is very important for contemplating the reputation of automation platforms and how much it is in demand and authoritative. The application shows the quantity and quality of anchors that lead to your resource.
Automatic ranking tracking
It is an analysis of your keyword power. Watch traffic; if it drops, it's time to change keyword strategy. On the other hand, if traffic is growing, then SEO works well. Such software allows you to monitor contestants' keys, identify their usefulness, and make necessary transformations to stimulate sales and visits to a web resource.
Automatic Website monitoring
You can learn CEO without using automated tools, but it's better to save energy and effort with the assistance of specific automation software. This app discloses your website's capacity, security, and reliability. Quickly find a weak spot and correct it. Monitoring is external (client side) and internal (system analysis). Without such an automated tool, you are blind to web-platform difficulties; it'll lead to a decrease in its profitability.
Automatic monitoring of competitors
The purpose of this analysis is to observe the business of contenders. You may study their behavior model, running and supporting a firm to make changes to your one. Based on the info, you might be more successful than other companies in your line of business.
Automatic monitoring of website changes
Virtual platforms revise every minute; this automation tool finds those deviations. See data about new goods, discounts and so on. If you are a journalist, the news will be available to you faster than you would have to search for it by hand.
It is problematic to perform all processes of website promotion by one person, so you have to hire a team of experts. However, if you leave some of the work for concrete software, you also save the financial resources your organization has gone to engage customers through the website.
List of the Best 10 Automated SEO Tools
If an online portal has a high turnover of customers, then you should study and analyze different aspects of the business. It takes a long time to do it manually, and automating such processes saves you a lot of time. Even free automated SEO tools for WordPress do not require special skills but will allow you to perform various operations in a minute instead of long hours. But other projects also help optimize a website.

Are you looking for a automation tool to optimize your website's SEO and engage your users? Look no further than Plerdy's SEO Checker Tool. This powerful tool automatically collects SEO webpage data on every page with incoming traffic, making SEO analysis simple and clear.
With Plerdy's SEO checker, you can take advantage of its excellent optimization analysis features, including mobile-first indexing, zero loads on servers for small and large websites, and daily automatic SEO analysis. This tool is perfect for both beginners and experienced SEO experts, and with its 14-day free trial, you can try it out before committing.
Plerdy's SEO Checker Tool offers a variety of key features and reports, including page semantics analysis, SEO-health analysis, and a technical SEO audit. Additionally, Plerdy allows you to integrate with Google Search Console and export all your analytics data to Google Spreadsheets.
Trusted by some of the world's largest enterprises, Plerdy's SEO Automation Tool is the solution you need to stay up-to-date with the latest SEO trends and avoid the risk of losing organic traffic. So book a demo today and see why Plerdy's SEO Checker Tool is the best choice for your website's SEO needs.
SEMrush: The Ultimate SEO Automation Tool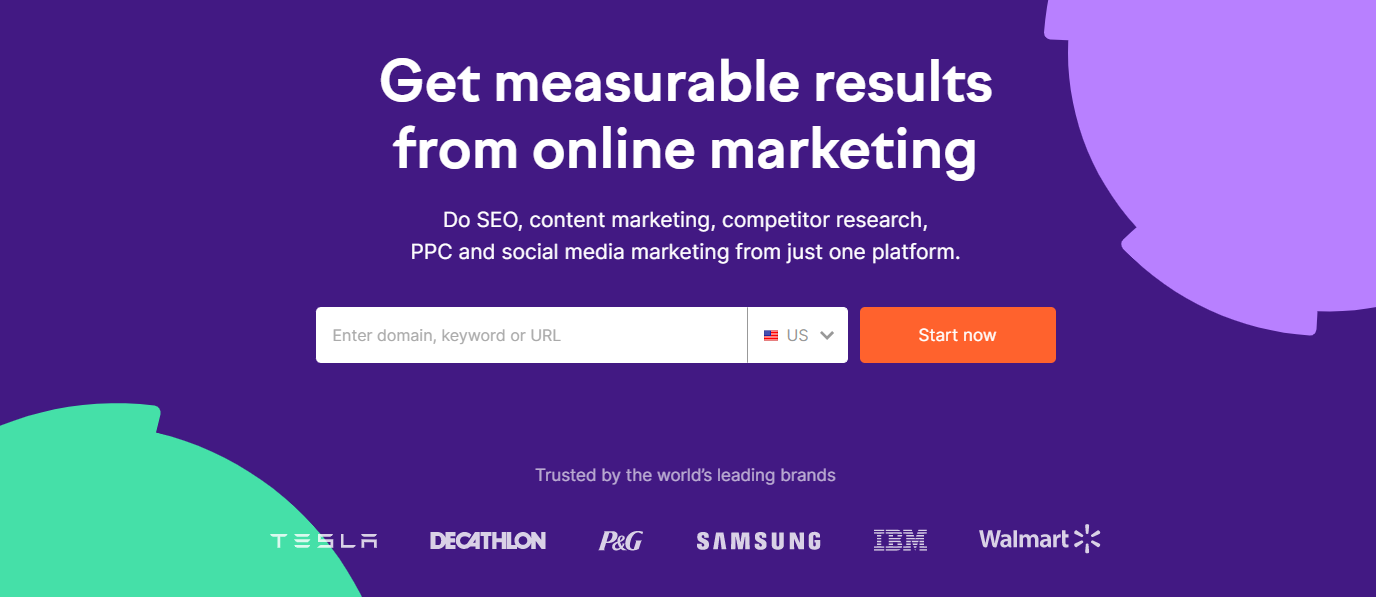 SEMrush is a complete marketing toolkit for businesses and agencies looking to streamline their processes and grow their online presence. With SEMrush, you can do SEO, content marketing, competitor research, PPC, and social media marketing from one automation platform. SEMrush offers a variety of resources for its users, including an app center, extra tools, and a unique 24-hour conference for marketers held on February 16-17, 2023.
SEMrush has been trusted by over 10 million marketing professionals and is used by 30% of Fortune 500 companies. With its award-winning automation tools, SEMrush has received 21 international awards as the best SEO software suite.
Features
Discover millions of keywords both nationally and locally
Analyze any domain's backlink profile
Run technical SEO audits
Track SERP positions daily
Find topics that resonate with your audience
Unveil your competitor's marketing strategy and tactics
Find the best keywords for every PPC campaign
Schedule and post content on social media
Automate client reporting and pitching
Create white-label client portals
Pricing
SEMrush offers several pricing plans to fit different budgets and business needs. Packages range from $99.95 to $399.95 per month, with discounts for annual billing.
Reviews
Mario León Rojas, a Performance Marketing Specialist at Banco del Sol, says, Semrush is like a keyword research tool, Google Trends, Moz, Hootsuite and SimilarWeb in one.

Trevor Stolber, Founder of STOLBER Digital Marketing Agency, comments, Although it's not a core function of Semrush I really like their social media posting tool – I would give it a try."

On the other hand, Casey Camilleri states, I've been using Semrush for 7+ years now and heavily rely on it to help me move whatever website I'm working on to the top of Google.
Semrush has features that are growing exponentially almost every day. I use it for almost everything now, including automating ads and social media posts. The growth in the number of tools available is incredible. Emily B., Marketing Assistant
With the size of SEMrush's SEO databases and the speed of its backlink crawler, you have access to more data and insights than your competitors. With over 23 billion keywords for 130 countries and the ability to run in-depth website audits, SEMrush is the ultimate SEO automation tool.

Google Search Console is a free web automation tool supplied by Google to monitor your website's health and performance in relation to Google search. It delivers invaluable insights on your website's search performance and user experience, making it an indispensable tool for any online business or publisher seeking to maximize their search success.
Google Search Console allows you to take control of your search presence and make data-driven decisions to improve your website's ranking and drive more traffic. Whether you are a small business owner responsible for website maintenance or an SEO specialist specializing in technical SEO, content development, or strategy, you will discover the information and tools you need to succeed.
This article covers all you need to know about Google Search Console, from getting started to troubleshooting and utilizing its features. Whether you're new to the tool or have been using it for years, you'll find helpful insights and advice to maximize your search visibility.
So, whether you're a small business owner, publisher, or SEO expert, start boosting your website's health and performance with Google Search Console immediately!
Google Search Console is the best tool for getting organic reach, and some of its advantages are listed below:

Checking URLs to get information about the indexing status.
Automatically update your sitemap.
Various SEO factors with details such as page experience and mobile usability.
Content removal request to deindex duplicate and canonical pages.

Dinesh T. CEO

Ahrefs is a popular SEO automation tool that gives you all the tools you need to study your competitors and improve your website. Ahrefs provides the data you need to rank higher and get more traffic, from website audit and keyword research to competitor analysis and rank tracking.
Pricing
Lite: $99/month
Standard: $179/month
Advanced: $399/month
Agency: $999/month
Enterprise: Custom pricing
Reviews
Ahrefs is used by marketers from leading companies worldwide and is highly appreciated for its comprehensive data and easy-to-use interface.
Gael Breton, Co-founder at AuthorityHacker, says, I've been using Ahrefs for over eight years, and I just can't see myself running our online business without it at this point.
On the other hand, some users have criticized Ahrefs for its high pricing, which might need to be more affordable for smaller businesses or individual users.
Ahrefs is a user-friendly interface that automatically provides a significant amount of data about a website's SEO, conveniently organized into automatic reports. My favorites are the backlink and organic keyword reports. Evelyn A., Marketing Coordinator
Clients
From aspiring bloggers to global multinational brands, Ahrefs serves many customers, including SEOs, content marketers, bloggers, enterprises, agencies, SaaS, and e-commerce companies. Companies like Facebook, eBay, Tripadvisor, Uber, Pinterest, Shopify, Linkedin, Adobe, Expedia, SurveyMonkey, and Huffpost are among their satisfied clients.
Whether you are a junior marketer or an SEO expert, Ahrefs provides everything you need to master SEO and grow your search traffic. With lots of educational materials, support articles, and a dedicated customer support team, you'll find Ahrefs easy to use and highly effective.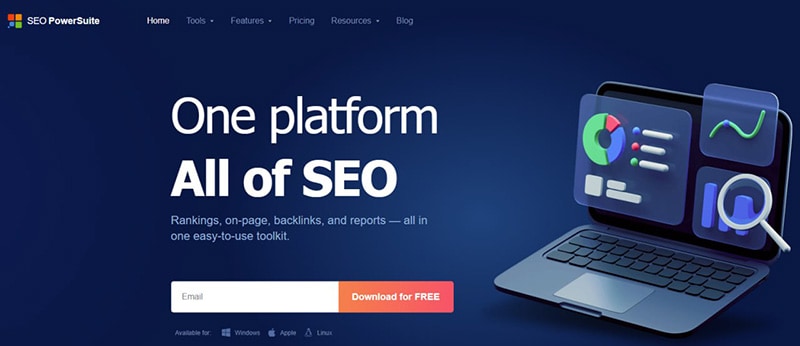 SEO PowerSuite is the complete package for all your automation search engine optimization needs. This one-stop software includes everything from keyword research tools to backlinks checkers, content editors, and more. With over 2 million users, SEO PowerSuite has been instrumental in helping businesses grow their online presence.
With SEO PowerSuite, you can automate your SEO jobs with just a 2-minute setup. Schedule tasks, track your rankings, and have all your SEO data ready by the time you walk into the office. The customizable automation software tackles millions of SEO issues every day.
SEO PowerSuite gives you complete control over your data, with options to choose search engines and locations, sort and filter data, customize SEO analytics, and even export it elsewhere. In addition, the software's white-label, customizable reports are easy to share and improve client relationships.
User-Friendly and Pro-Level Features
SEO PowerSuite is designed for both beginners and experts alike, with an intuitive UI and a wealth of professional-level features. As a result, the software is regularly ranked as a G2 Leader for SEO Software, with glowing user reviews.
Competitive Pricing
SEO PowerSuite offers unlimited websites, keywords, and backlinks to track, and many of its features are available for free. As a desktop SEO tool, SEO PowerSuite is significantly cheaper than other SEO automation software tools, yet it still offers infinite flexibility and features.
Comprehensive Search Engine Optimization
SEO PowerSuite includes four tools to ensure every step of your SEO campaign is taken care of: Rank Tracker, WebSite Auditor, SEO SpyGlass, and LinkAssistant. Get accurate SERP analytics, optimize your pages, research competitors, and build quality backlinks to drive more traffic to your website.
SEO PowerSuite is an all-in-one solution for anyone in the search engine optimization industry, whether an individual SEO professional or a large SEO agency. Its user-friendly interface, professional features, competitive pricing, and customizable solutions make it the ideal choice for anyone looking to grow their online presence.

Ubersuggest is a powerful SEO automation tool that helps websites and businesses get higher rankings in search engines. It offers a range of features that make keyword research, competitor analysis, and content creation easier and more efficient.
A wide range of keyword metrics, including search traffic, cost per click, and keyword competitiveness, are available in Ubersuggest, which also offers long-tail keyword suggestions. You can also enter a competitor's URL using its new capability to receive better keyword suggestions.
User-friendly interface makes finding and analyzing keywords easier. With the help of its keyword difficulty score, users may quickly determine the keywords with the greatest chance of success.
Competitor Analysis offers comprehensive competitor analysis, allowing consumers to discover where their rivals stand for particular keywords. You can utilize this knowledge to sharpen your tactics and outperform the opposition.
Pricing
Ubersuggest offers a choice of price options to accommodate a variety of budgets and requirements. Their plans include the following:
Individual ($29/month)
Business ($49/month)
Agency ($99/month)
Reviews
Ubersuggest has received some positive reviews. The comprehensive keyword coverage, easy-to-use interface, and cost-effective pricing are some features that users like about the automation tool. However, some users have expressed dissatisfaction with the complex layout and accuracy of the keyword data.
Website automation audit can take 10 to 20 minutes. Sometimes it gets stuck and takes even longer to sort out the problem. It lacks some of the audit features that SEMRush or MOZ have, which makes sense at $29 per month. I also don't like the fact that they limit me to 3 companies to perform automatic website audits. For each additional website, a new fee is charged, which means that if you manage more than 3 websites, you can expect to pay more. Blake W., Owner Small-Business
Client Base
Ubersuggest has helped businesses and websites of all sizes, from small to large enterprises (Nike, Microsoft, Dell, Adobe, Shopify), achieve their SEO goals. Its comprehensive features and cost-effective pricing have become a popular choice for many businesses looking to improve their search engine rankings.

SEO can be a time-consuming and tedious task, but Little Warden is here to help! This powerful tool automates your SEO tasks and helps you easily stay on top of your client's websites. With Little Warden, you can monitor changes, check redirects, keep an eye on important renewals, and ensure that your website is always in top shape.
Features
Little Warden offers a range of features to make SEO automation a breeze. From domain name and SSL certificate expiration checks to response checks, content checks, and technical checks, Little Warden has you covered. The automation tool also offers advanced checks, such as rel canonical checking, HREFLang change monitoring, and core web vitals monitoring.
Pricing
Little Warden provides products to meet various requirements and price ranges. For example, the Freelancer package is priced at €29.99/month, while the Small Team package is priced at €39.99/month. The most popular package, the Agency package, is priced at €69.99/month, and the Large Agency package is priced at €169.99/month.
Reviews
Little Warden has received positive reviews from its clients. One of the benefits is that the automation tool makes it easy to monitor multiple websites, and its proactive monitoring saves users time and effort. However, some clients have noted that the setup process can confuse those new to SEO automation.
If you're looking for a reliable and efficient tool to automate your SEO tasks, look no further than Little Warden. Sign up today and start monitoring your clients' websites with ease!

SERPWoo is a powerful and innovative automation platform that offers businesses and website owners a complete view of their search engine rankings, online reputation, and marketing efforts. With over 130 million domains and URLs monitored daily, 1.5 million keywords queried daily, and 45,200 scheduled reports generated daily, SERPWoo is the ultimate solution for businesses looking to dominate the SERPs.
Innovative Platform with Enterprise-Ready Reporting
SERPWoo's platform is constantly updated to provide a richer and deeper user experience. The reporting system is built from the ground up to generate beautiful PDF reports, data-heavy CSV exports, and a customizable API that allows you to take a closer look at your data. With 30+ years of combined experience in search engine optimization, online reputation management, programming, and marketing, the founders of SERPWoo have generated hundreds of millions for clients, their own ventures, and partners.
SEO: Increasing Your Traffic and Protecting Your Brand
SEO automation tool SERPWoo helps businesses track their domain rankings easily, monitor their competition, view all top 100 results for each keyword, and measure the strength of URLs and domains. The powerful ORM tool helps protect your brand by monitoring your SERPs for affiliates, associates, employees, competitors, and unknowns and sending organized project alerts straight to your email.
Work Smarter, Not Harder with SERPWoo
With SERPWoo, you can work smarter, not harder, and save time and effort in the long run. The automation platform is built for developers, with an API and sample code in 11 programming languages, and offers plans for all size needs. Monthly prices start at $49.95 for the Bronze plan, which is the most popular. Get in touch or create an account today to experience the ultimate rank tracking and ORM solution.
SE Ranking is an all-in-one SEO automation tool with a lot of features that can help improve the online visibility of your website or business. With over 700,000 customers from 150+ countries, SE Ranking has earned a reputation as a reliable and effective SEO solution. The tool offers 100% accurate keyword tracking and real-time ranking positions of your website's keywords across major search engines. With SE Ranking, you can conduct an in-depth website audit and discover ways to push your website's rankings into the top 10 search results.
Plans & Pricing
SE Ranking offers several pricing plans to suit different needs. The followings are the packages and their corresponding prices:
Startup ($19/month)
Professional ($49/month)
Expert ($99/month)
Enterprise ($199/month)
Reviews
SE Ranking has received positive reviews from several platforms, including G2 Crowd (4.9/5), Trustpilot (4.6/5), and Software (4.8/5). Customers appreciate the tool's comprehensive features, easy-to-use interface, and effective results. However, some users have noted that the platform can be a bit overwhelming for beginners.
Satisfied Customers
SE Ranking counts several businesses and digital agencies among its satisfied customers. The tool's powerful reporting and white-label capabilities make it an attractive option for agencies looking to offer professional SEO services to their clients. With SE Ranking, you can join over 700,000+ users who are already experiencing the benefits of a comprehensive SEO automation platform. Start your two-week free trial today and see why SE Ranking is the go-to choice for SEO pros and business owners alike!

SEO automation tool Screaming Frog is the industry-leading website crawler trusted by thousands of SEOs and agencies worldwide for technical SEO website audits. The SEO Spider Tool is a powerful and flexible website crawler that helps improve onsite SEO by auditing for common SEO issues. With the automation tool, you can crawl both small and large websites efficiently and analyze the results in real-time.
Free vs. Paid Download
The SEO Spider Tool offers a free version where you can crawl 500 URLs. However, you can purchase a license starting at $149 per year for unlimited access to advanced features.
The SEO Spider Tool offers features that can help you improve your website's SEO. Some of its key features include:
Finding broken links and server errors
Auditing redirects
Analyzing page titles and metadata
Discovering duplicate content
Extracting data with XPath
Reviewing robots and directives
Generating XML sitemaps
Integrating with GA, GSC & PSI
Crawling JavaScript websites
Visualizing website architecture
Scheduling audits
Comparing crawls & staging
What can you do with the SEO Spider Tool?
With the SEO Spider Tool, you can crawl a website instantly to find broken links, audit redirects, analyze page titles and metadata, discover duplicate content, extract data with XPath, review robots and directives, generate XML sitemaps, integrate with GA, GSC & PSI, crawl JavaScript websites, visualize website architecture, schedule audits, and compare crawls & staging.
Pricing
The SEO Spider Tool offers different pricing packages to fit your needs. The prices start at $149 per year for a license. The licenses last one year, and after that, you will be required to renew your license.
Reviews
The Screaming Frog SEO Spider Tool has received reviews from clients. Some users love its user-friendly interface and how it makes their work easier. On the others, some users have complained about the steep learning curve and the need for a good understanding of technical SEO to make the most out of the tool.
Overall, the Screaming Frog SEO Tool is a must-have for any business or website owner looking to improve their website's SEO. Its wide range of features and user-friendly interface make it a valuable investment for any business looking to boost their online presence.
Conclusion on SEO Automation Tools
When it comes to advertising or SEO for your company or e-commerce business, there are many ways to approach it. One of the best ways to improve your online position is through SEO automation. Not only does it save you time, but it also provides you with valuable insight into what strategies are working best for your website. Launching a great SEO automation tool like Plerdy can increase your revenue and help you reduce old, ineffective ways of auditing. You can call the shots, suggest new ideas (for content, missing keywords, and other data), and gain more customers with the right tool. An SEO automation tool is a difficult but worth-it investment that will help you improve your Google ranking, make the most of your money, and take your business to the next or new summit. So if you want to close the deal and see great results again and again, consider hiring an SEO automation tool today!