SEO automation is a kit of actions that help promote virtual sites. These are specific automated tools that interact with Google as with AI. SEO is an under-explored space that is evolving rapidly. But using processes allows you to set up the site's efficiency. Manual SEO work seems complicated to do due to its sheer volume. Specialists must take into account all areas to perform the work perfectly. Computerization allows you to terminate many acts faster and more efficiently. Choose the best-automated SEO tools, and you will consider their benefits.
Elements in The SEO that Can be Automated
Not all techniques are computerized, the SEO sphere is dartingly developing, but some components help you streamline the work of optimizing web resources. But, unfortunately, it will retrench you a lot of time.
Automatic backlink analysis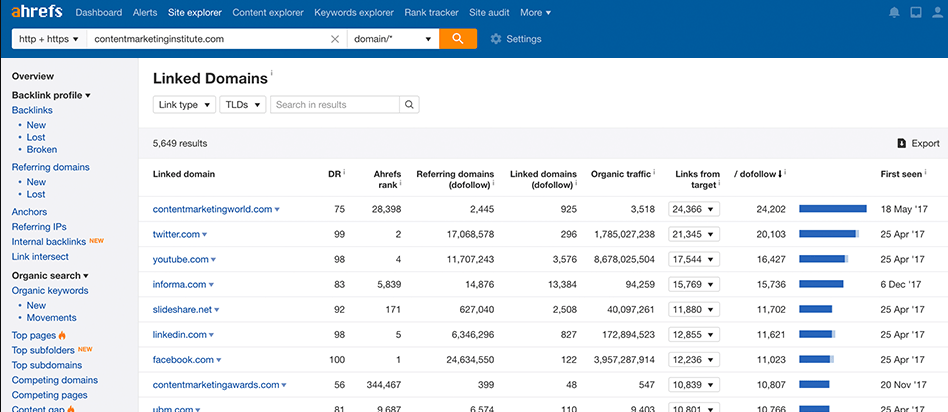 Particular software regulates backlinks (web sources that offer your site). This analysis is very important for contemplating the reputation of virtual platforms and how much it is in demand and authoritative. The application shows the quantity and quality of anchors that lead to your resource.
Automatic ranking tracking
It is an analysis of your keyword power. Watch traffic; if it drops, it's time to change keyword strategy. On the other hand, if traffic is growing, then SEO works well. Such software allows you to monitor contestants' keys, identify their usefulness, and make necessary transformations to stimulate sales and visits to a web resource.
Automatic Site monitoring
You can learn CEO without using automated tools, but it's better to save energy and effort with the assistance of specific software. This app discloses your site's capacity, security, and reliability. Quickly find a weak spot and correct it. Monitoring is external (client side) and internal (system analysis). Without such an automated tool, you are blind to web-platform difficulties; it'll lead to a decrease in its profitability.
Automatic monitoring of competitors
The purpose of this analysis is to observe the business of contenders. You may study their behavior model, running and supporting a firm to make changes to your one. Based on the info, you might be more successful than other companies in your line of business.
Automatic monitoring of site changes
Virtual platforms revise every minute; this tool finds those deviations. See data about new goods, discounts and so on. If you are a journalist, the news will be available to you faster than you would have to search for it by hand.
It is problematic to perform all processes of website promotion by one person, so you have to hire a team of experts. However, if you leave some of the work for concrete software, you also save the financial resources your organization has gone to engage customers through the website.
Automated SEO Tools from Plerdy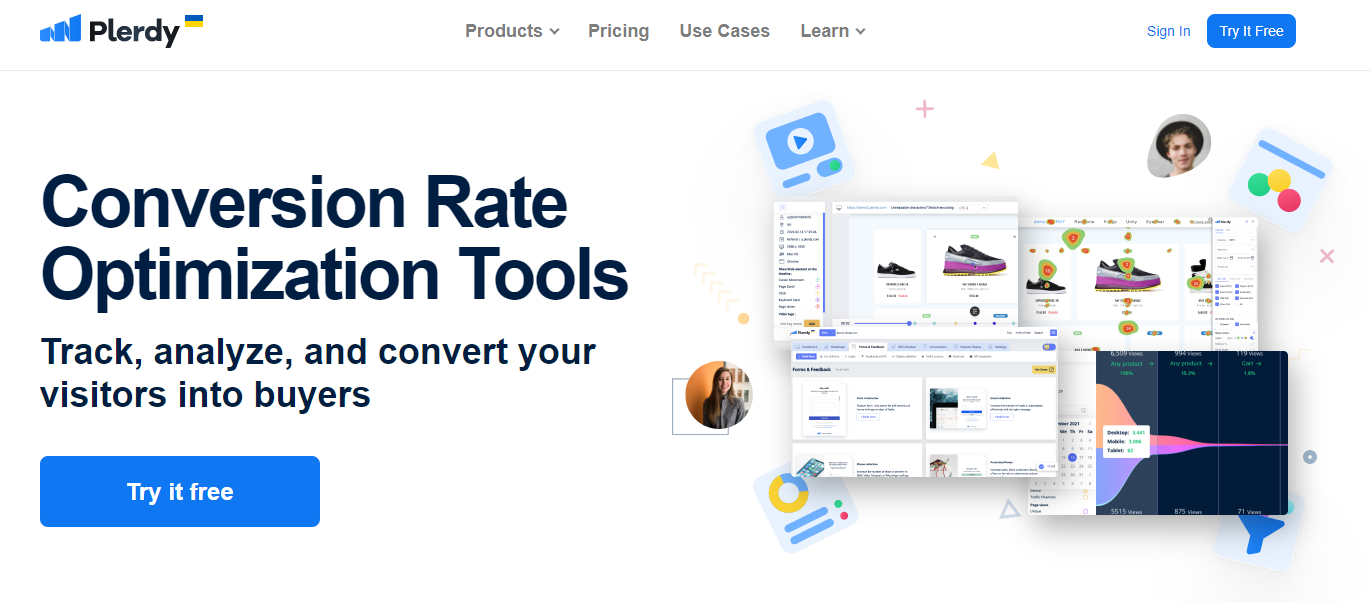 It is a resource that provides varied possibilities to optimize a site. These automated content writing tools for SEO allow you to determine traffic, spam, scroll depth, and other metrics. Then, in a couple of clicks, unseal text or site, make adjustments for its productivity. It is a great time-saver, and all units work for free. But you may purchase the paid version and receive more singularities. The most popular programs are the following:
Pop Up Software.
Conversion Funnel Analysis.
Sales performance.
Net Promoter Score (NPS), and others.
This portal is created for those who start their Internet business or prefer to maintain an existing project. All automated tools are created to streamline the work of copywriters, designers, web developers, or bloggers. In addition, any virtual page is ameliorated to involve more attention and reach top positions in search engines.
Best 5 Automated SEO Tools
If an online portal has a high turnover of customers, then you should study and analyze different aspects of the business. It takes a long time to do it manually, and automating such processes saves you a lot of time. Even free automated SEO tools for WordPress do not require special skills but will allow you to perform various operations in a minute instead of long hours. But other projects also help optimize a website.
SEMrush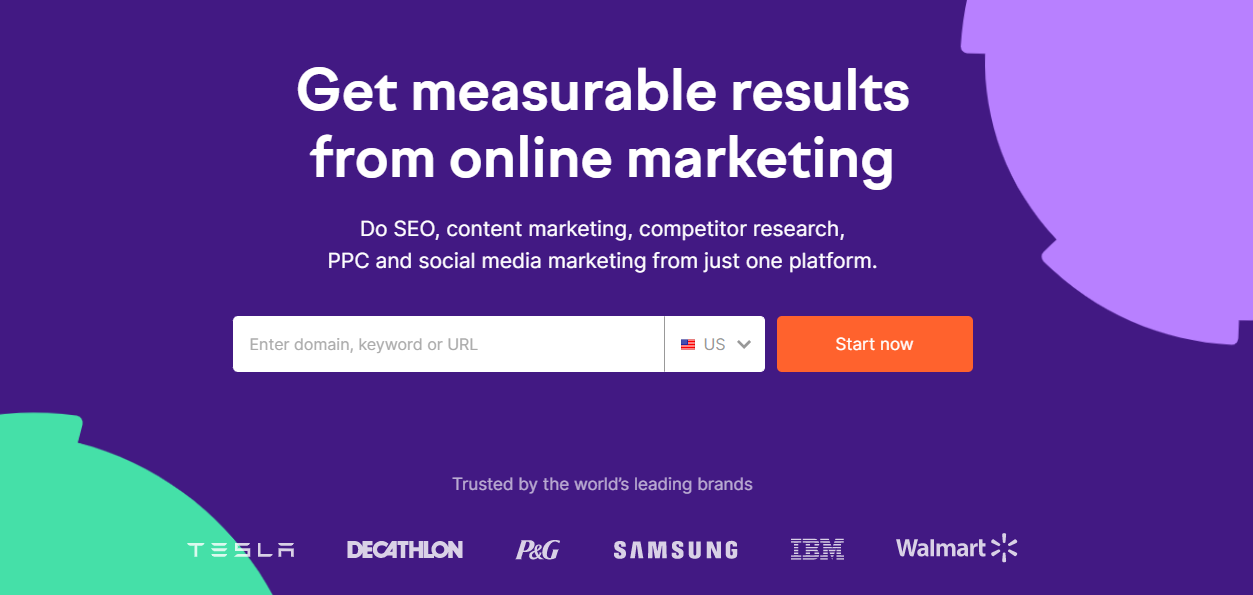 The company offers modern automated tools for adversary analysis, SEO enhancement, and PPC and social media marketing. All instruments are aimed at simplifying work with web portals. You can also consult about what points you need to improve your resource rating. Todd Victor Y praises the company's products for helping him select the most flourishing basic phrases to attract visitors.
Google Search Console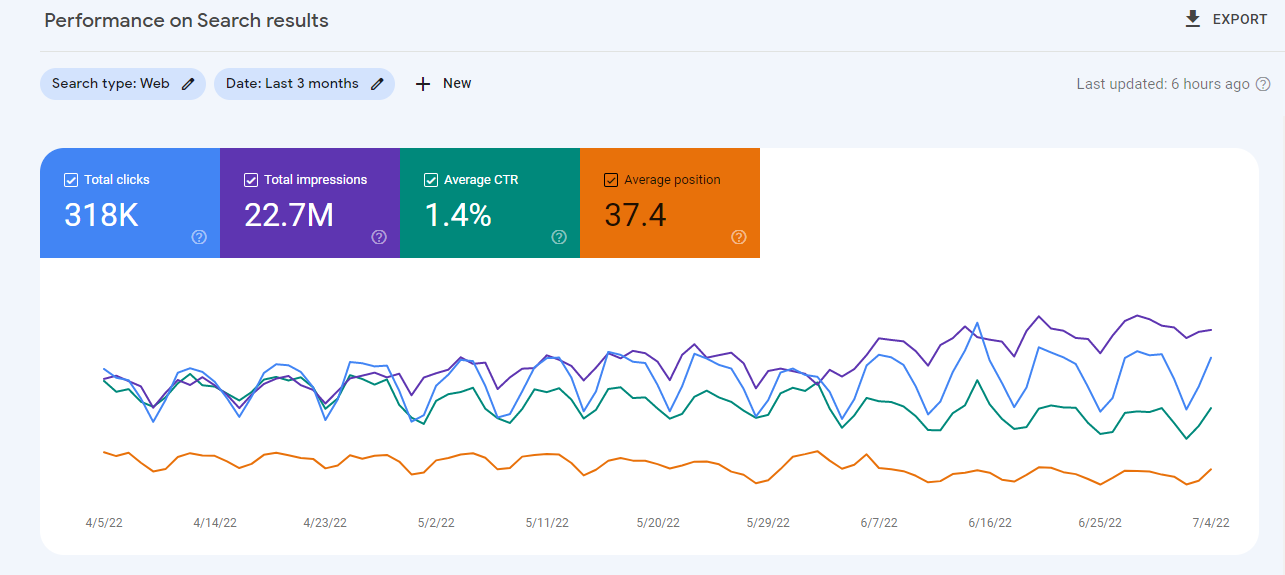 A smash and one of the most consumable automated tools for discerning hard cases on site and fixing them. Find out how Google perceives the platform, analyze queries, evaluate the ranking of your web resource, find out if a site is user-friendly, and so on. Ryan S describes this service as the epitome of the Internet as a whole, so all the tools have been beneficial in improving his website's situation.
Ahrefs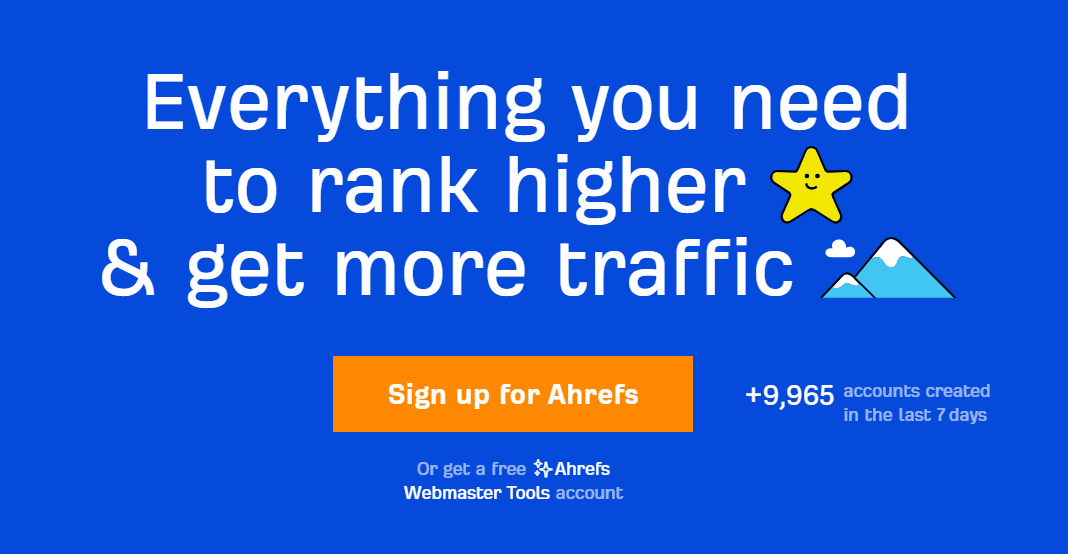 Here you will extract many prosperous characteristics to study competitors, analyze Automatic ranking tracking websites, improve traffic, and derive the best keywords according to customer requirements. This project is one of the best examples of automated SEO tools for mentions verifying and link building to rank higher and get more traffic. Abu S gives positive comments about the project's work because it is advantageous and simple for personalities without special knowledge.
SentiOne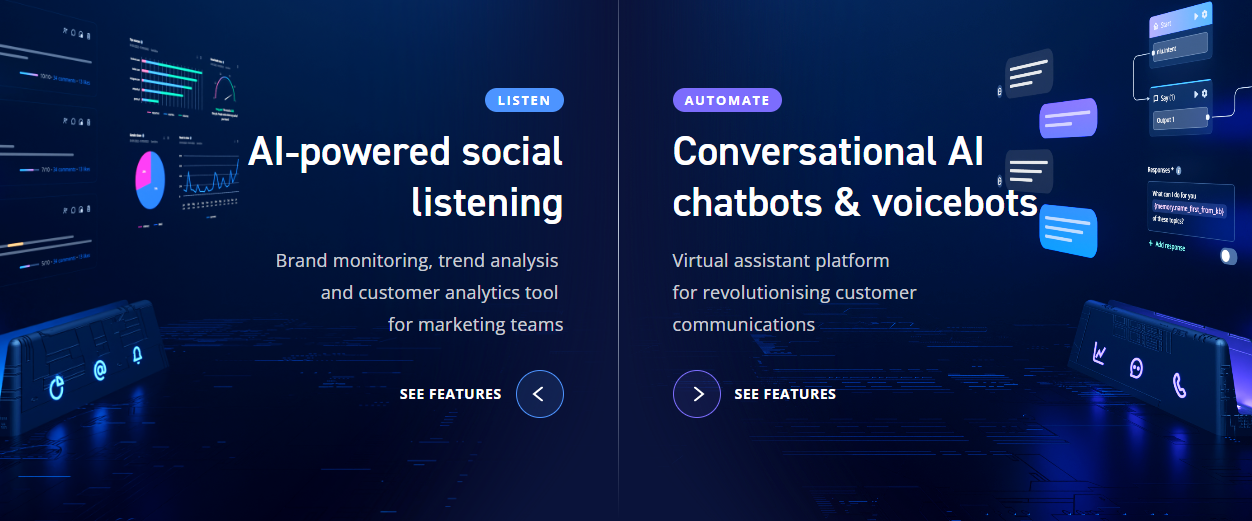 Monitor discussions related to your business field to research innovative sales opportunities. Apply tools for SEO optimization, tests, and perfection of brand's position in the virtual world. Anish S liked the products of this company because there are many valuable items for the growth of web platforms.
Ubersuggest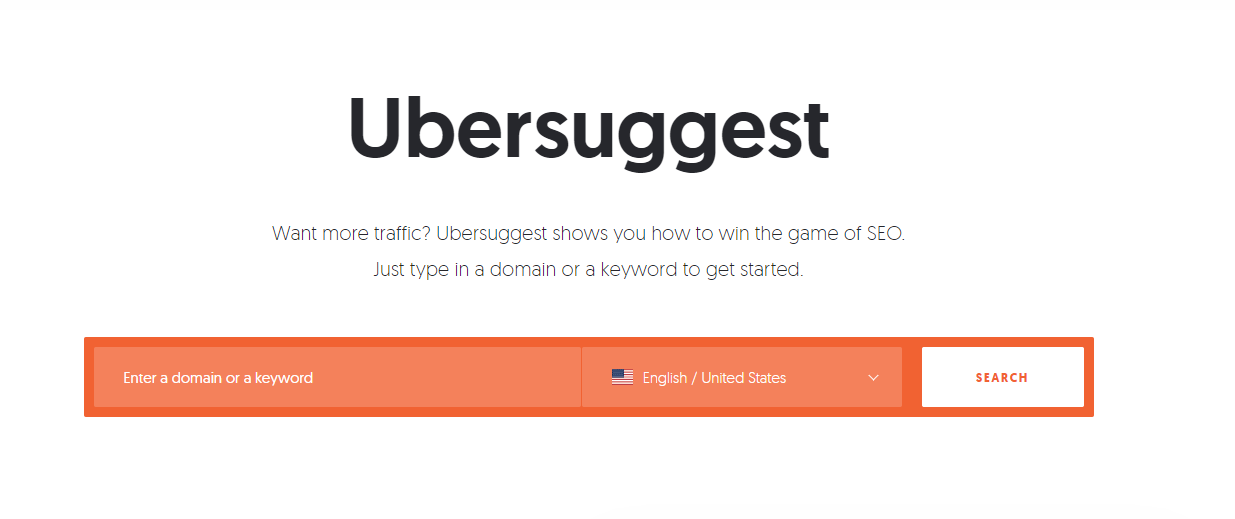 Excellent projects to ponder the site narrowly, dissect its functionalities, and reclaim errors to obtain maximum achievement. Enhance traffic by customizing definite partitions of web pages. Jitendra B used the project's capabilities to work on key phrases in detail.
Conclusion on SEO Automation Tools
Automated SEO tools allow you to fulfill many targets simultaneously, which economizes resources and funds for other goals. Also, the analysis results improve your web page and help it become famous and profitable among competitors.