Google Trends demonstrates a significant increase in website analysis search queries. Related keywords, such as "free website analysis", "SEO analysis website", "website analysis tools", "website traffic analysis", etc., have been input in the search up to 3.5 times more often since August 2021. New York, Kansas, Massachusetts, Maryland, and Virginia are the states where the peak of users' interest in website analysis is recorded.
It stands to reason. Website analysis pursues certain pre-set goals. Your a priori goal is to make the website visitor perform the desired action. Using appropriate website analysis tools, you collect all the user behaviors and interactions on the website and turn them into a custom metric. Thus, you get to know how many transactions have been completed, leads generated, accounts registered, contact forms submitted, etc. This allows you to analyze the website's performance and adjust its further development strategy.
7 Plerdy Website Analysis Tools
Plerdy is a multifunctional tool that allows for high-level website data analysis. Let`s discuss this in more detail.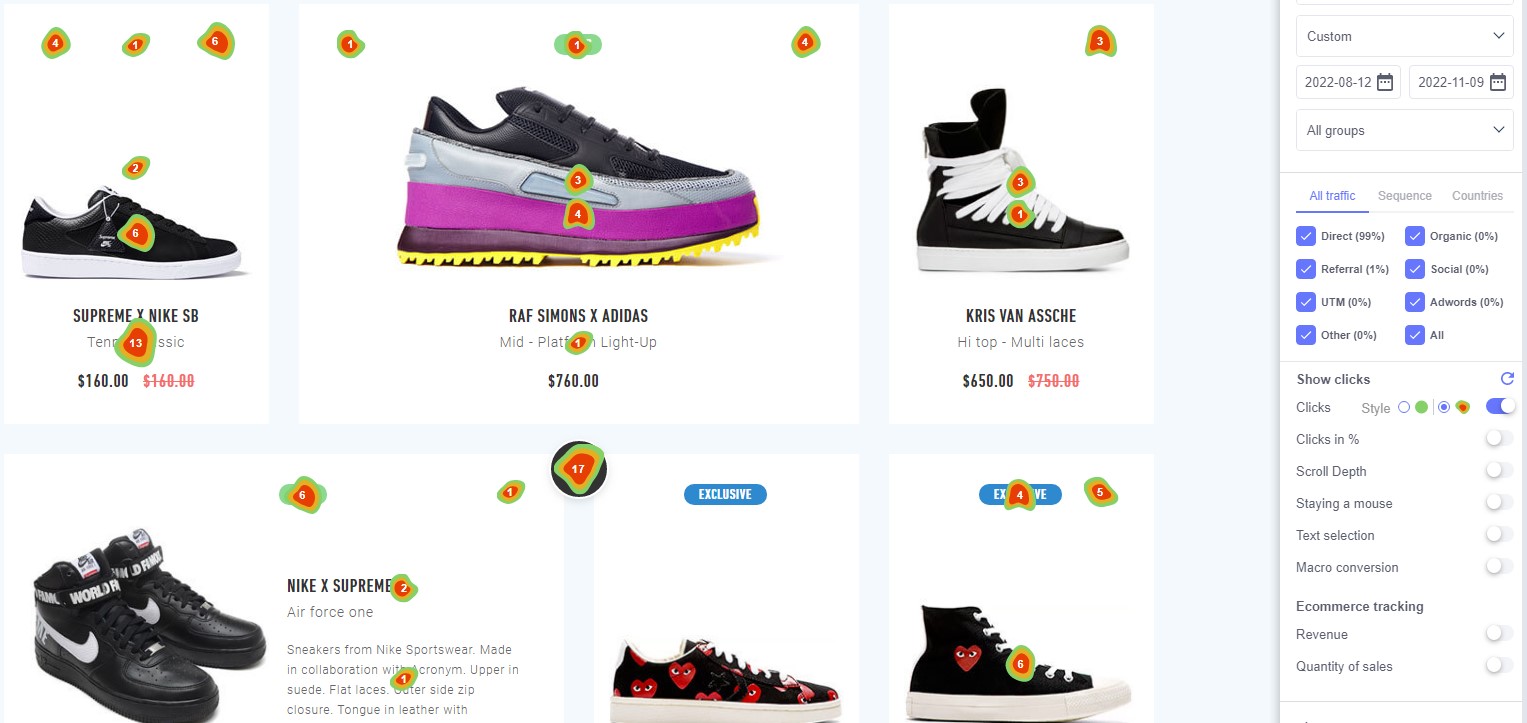 Heatmaps from Plerdy provide 99% accurate data on the clicks (including those made on dynamic elements), hovers, scrolls, and other interactions with a website. The data will help to analyze UX, identify the most and least effective areas, and increase micro and macro conversions by up to 10+% by improving them.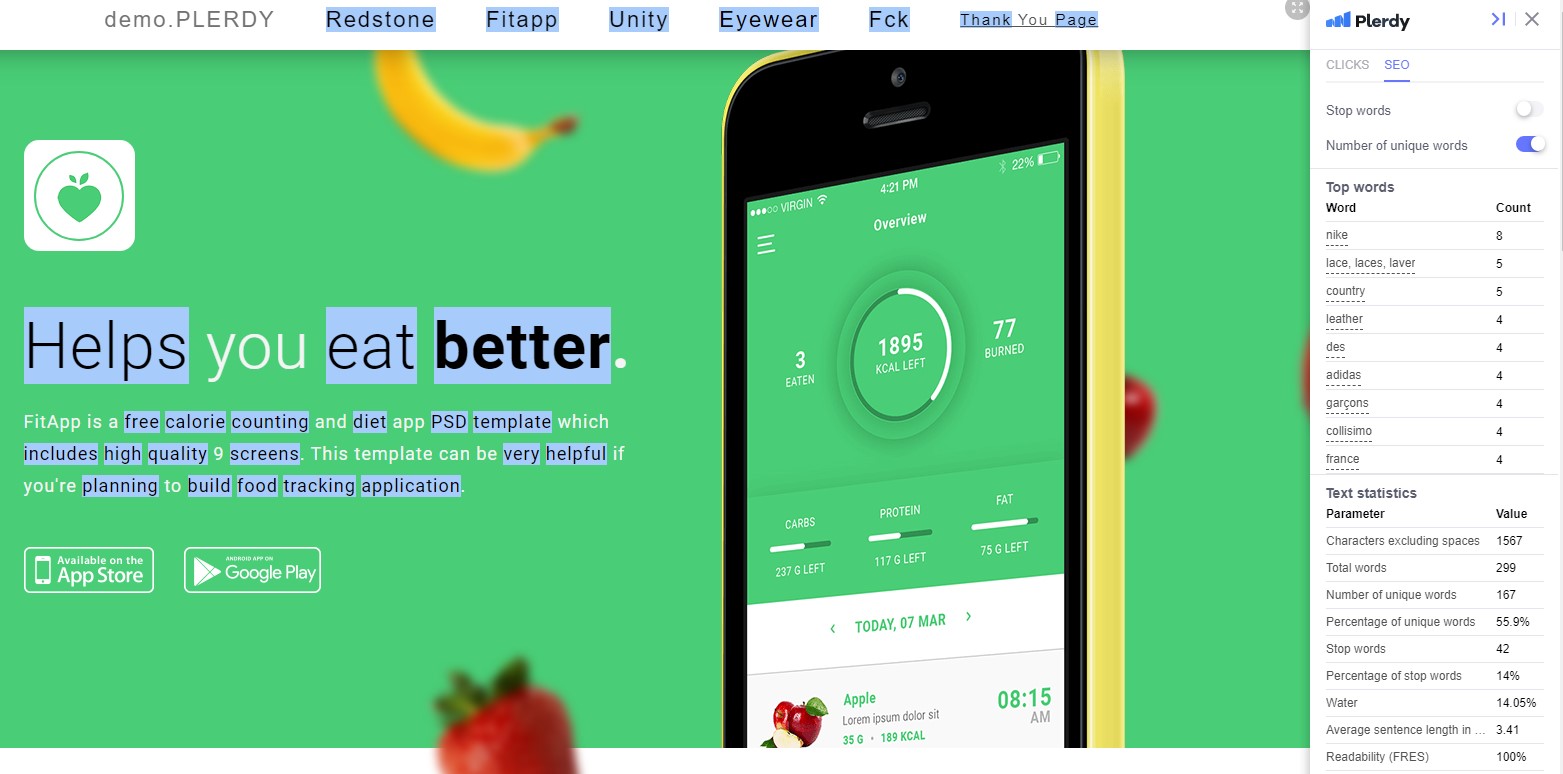 This tool makes SEO analysis rather straightforward. After installing a tracking code to your website, Plerdy will automatically collect data from pages with traffic for further analysis. By running SEO Checker on the website, you reduce the risk of traffic loss and spend noticeably less time on website auditing. At the same time, the tool doesn't overload the server. Advantages of website analysis with the SEO Checker tool by Plerdy:
Mobile-first indexing
0% load on servers
SEO analysis for small and large websites
Saving time on SEO analysis
SEO Checker by Plerdy is a great analysis tool that will help your website to thrive.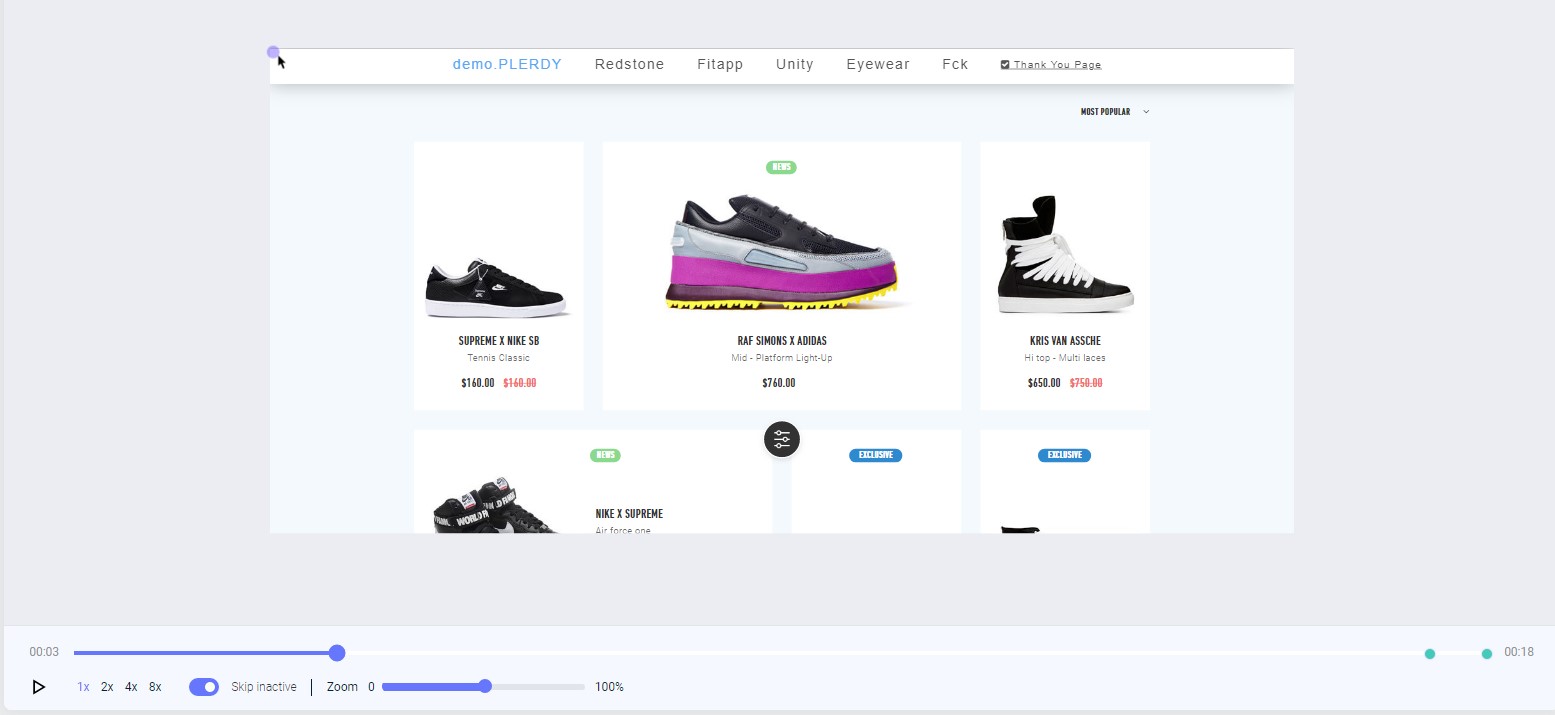 The tool for recording the behavior of mobile and desktop visitors of the web page. The records are video replays of mouse movements, scrolls, clicks, and taps performed while browsing. Session Replay enables you to see your website from the potential customers' perspective, estimate its usability, improve user experience, and stimulate conversions.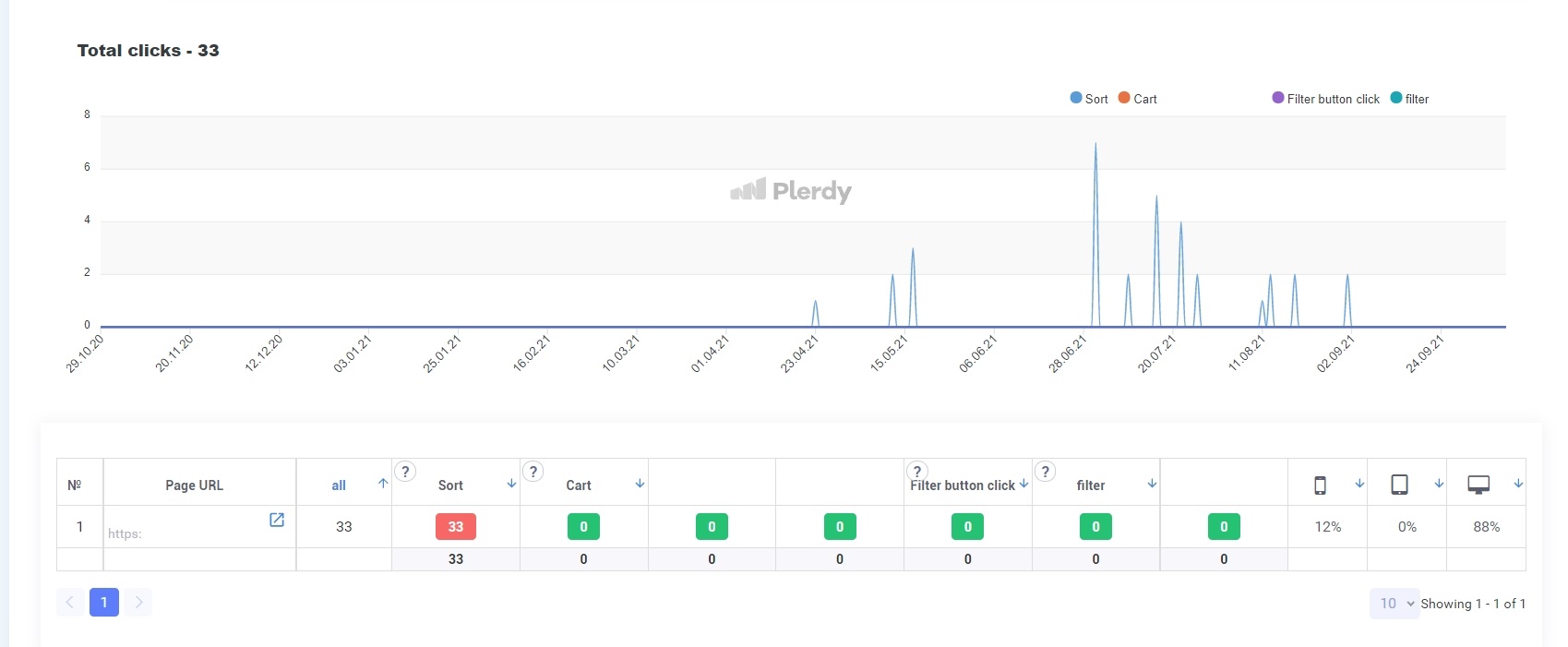 An efficient tool to track specific user actions on the website. It helps you to focus on particular elements and save time spent on website analysis by 10 times. The other pros are automatic synchronization with Google Analytics and the simplicity of use since you don't have to demonstrate professional HTML editing skills to handle it. The Event and Goal Tracking tool by Plerdy will help you boost your sales.

By applying this website analysis tool from Plerdy, you get a chance to estimate the profit you make via your online store. Thanks to the accurately collected data, you can identify which elements on the website contribute the most or the least to your sales. Sales Performance executes real-time data collection and analysis. The Sales Performance tool by Plerdy will help you boost your sales.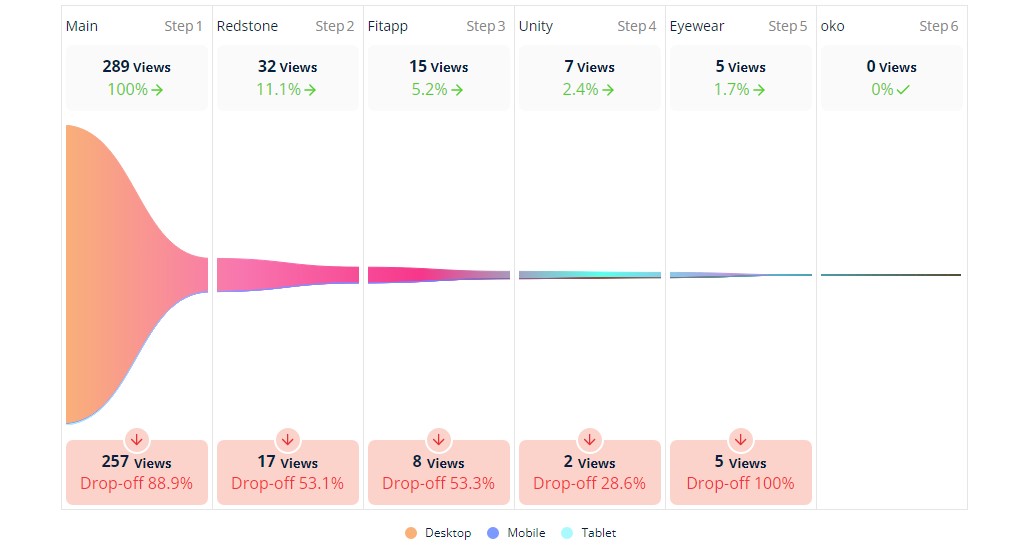 Get a better understanding of user behavior on your website by analyzing all the stages they pass on their way to conversion. The Conversion Funnel from Plerdy lets you define the stages where most potential customers drop off. You'll also be able to analyze how many unique pageviews have been executed at every stage of the funnel and set filters by device type and traffic channel.
Website Analysis Guide
At Plerdy, we know a lot about website analysis and tools for this purpose. Let`s discuss this.
Run an SEO Audit

Running an SEO audit is what you need to improve the rankings of the website and organic traffic levels. Typically, it's conducted in a few stages. Here they are:
Checking Your Website For Google Penalties. You need to find out the reason and eliminate it as soon as possible if any.
Checking Your Domain For The Search Appearance. Here you search for your brand name in Google and analyze the results. Ensure all the site links and descriptions contain accurate data and that the related search results are relevant.
Technical SEO Auditing. At this stage, you check whether search engines can access and index your web pages without any difficulties.
On-Page SEO Auditing. This is the most important stage. It aims to analyze the content of your website and help search engines understand its meaning.
Off-Page SEO Auditing. Now, you deal with the methods and techniques of online promotion of your website. So-called link building. The more quality backlinks you have, the higher you're ranked by Google.
Social Media Audititing. Your SEO is affected by social media both directly and indirectly. So it's crucial to ensure a strong social media presence for your brand.
SEO audit is the first step to your success.
Test Website Speed

Speed is a cogent factor affecting the success of the website. The faster your website runs, the better your chances of higher ranking are. There are plenty of highly efficient tools to quantitatively measure your speed optimization strategy. You can choose any to your liking and effectively test your website. Here're some examples of good speed testing tools:
Pingdom. Regarded as a market leader among website monitoring services. It is notable for its superior usability and a free website speed testing tool. You should definitely try this tool.
WebPageTest. An open-source project available for free for different browsers at multiple locations all around the world. Using this tool, you can conduct advanced website speed testing referring to multi-step transactions, content blocking, connection speed changing, etc.
New Relic. It is a premium service worthy of investing in since it opens up a wide range of functions to you, apart from website speed testing, such as app performance monitoring, server monitoring, mobile monitoring, and real-time user insights.
Website speed analysis is very necessary to rank high in search results.
Perform Competitor Analysis

When performing a competitor analysis, it's important to investigate the market for the key players, identify their weaknesses, and define what you can offer to steal the scene. Here's a quick guide on analyzing your competitors:
Profile the competitor;
Define their product group;
Investigate their sales tactics and their outcomes;
Consider their pricing and all the perks they offer;
Make sure you're being competitive in shipping matters;
Analyze the competitors' market positioning;
Examine their content strategy and its level of engagement;
Learn the competitors' technology stack;
Mind their ways of promotion, including social media presence;
Conduct a SWOT Analysis to identify their strengths, weaknesses, capabilities, and risks.
Competitor analysis is vital to be successful on the web.
Analyze Website Traffic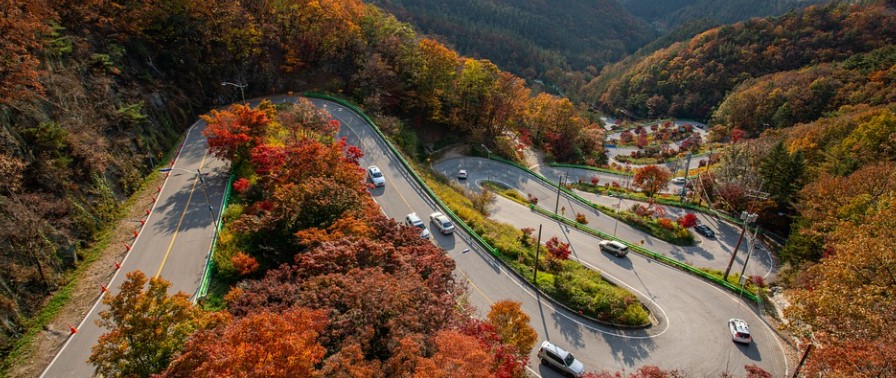 You should continuously analyze website traffic since it's a crucial factor affecting your promotion strategy. After effective website traffic analysis, you'll find out:
how many users have visited your website in total;
what's the percentage of the target audience;
what traffic source got more leads;
what exactly visitors did and how long they stayed on the website;
how well your website is running;
whether your website optimization and promotion strategies are effective enough;
how to improve them, etc.
To get full answers to the above questions, you need to conduct an accurate website traffic analysis, carefully analyzing its key indicators. You should consider the following aspects: sessions, pages/session, average session duration, users, clicks, scrolls, bounce rate, channels, average ranking position, devices, and CRT.
Top 5 Website Analysis Tools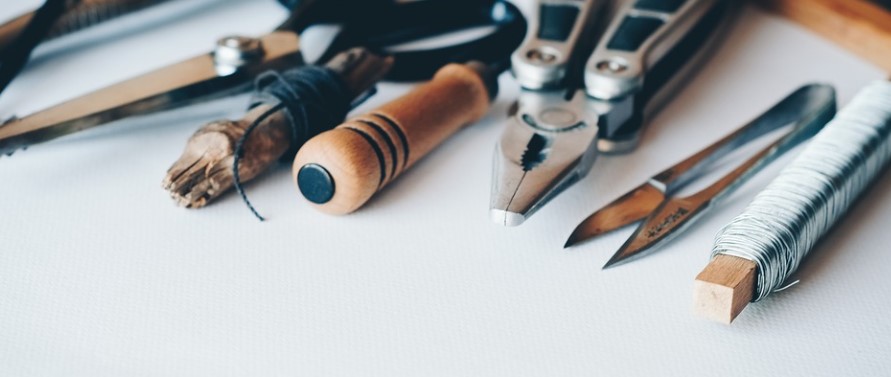 Currently, there are plenty of professional website analysis SEO tools available in the Internet environment. Plerdy distinguishes the following five as top services:
Use these tools to analyze your website properly.
Conclusions
No secret, website SEO analysis is now the engine of your brand development. The SEO analysis process enables you to explore the strong and weak sides of the website, elaborate improvements, and increase your conversion rate as an outcome.
Notably, the digital environment offers a great variety of effective website analysis SEO tools. One of the most competitive services on the market is Plerdy. This is a polyfunctional toolset that provides you with deep insights into the performance of your website marketing strategy. If you need competent assistance in your SEO analysis, Plerdy is the best choice.