SEO software is a set of services, plug-ins, programs, and other tools needed to optimize routine processes and facilitate the work of a specialist. For example, before creating a website, there is a lot of work on creating a semantic core, analyzing competitors, and selecting an optimized domain. SEO specialists also perform technical and SEO audits and check the structure and validity of codes before publishing your site.
The website indexing also gets monitored by SEO software and tools that collect statistics on visits and behavior on the website. SEO specialists need to monitor the position of pages in search results and the relevance of pages on the request. SEO tools (SEO reporting software for clients) are needed for all these and many other things. In this article, we will answer these questions:
How does SEO software work?
What is the best-automated SEO reports tool?
What is the top-rated SEO software?
What is the best SEO report software for resellers?
What is the best SEO report builder?
What SEO and PPC reporting tools to use?
How to make an SEO evaluation report?
How to create a consumer electronics SEO report?
Next, the article will discuss the reasons for using SEO reports and the best SEO reporting software.
The significant reasons for using SEO reporting software tools

SEO tools can be compared to a computer. Why make calculations manually if you can do everything much faster and easier with software? Why work with paper documents if electronic is much more convenient? It's the same with SEO reporting tools. By using them, website promotion can easily be made much more productive.
Thanks to the SEO reporting software, specialists get data on the site work, analyze the situation, and plan their next steps with it in mind: changing its structure, acquiring additional links, revising the content, etc. There are so many performance indicators, and taking into account each of them is very difficult. It is almost impossible to perform SEO work without SEO tools and proper software, especially if a specialist works on several projects in parallel. Automation of SEO processes allows:
Increased competitiveness of the website.
Raises the efficiency of specialists.
Increases the effectiveness of website promotion.
Manual optimizing and reporting of the site is long and ineffective. All sorts of calculations and analyses will take lots of time. There is a high probability of error. Some indicators (e.g., the number of conversions) are determined only by special services. You cannot calculate them and need specialized reporting software, such as a free SEO report generator. Even creating a semantic core without SEO tools will not work.
Types of SEO reporting software
SEO promotion is divided into on-page SEO, off-page SEO, technical SEO, local SEO, and outreach SEO. For all this, different SEO reporting software is needed for a proper SEO checkup report. Still, firstly you'll need to do an SEO initial analysis report.
On-page SEO
This term deals with all the webpage content: text, pictures, and HTML markup. It depends on what stage of website creation we are talking about. If it's being created from scratch, the first thing to do is gather semantics, select queries that need to be promoted, and break them down into groups. And based on this, prepare content for the website. SEO reporting software for on-page SEO gathers information on queries, semantics, etc., and does reporting tasks for you.
Off-page SEO
Off-page SEO is a set of measures to improve the website's authority. It improves the website`s indexation and visibility in all search engines. SEO reporting software for off-page SEO gathering information on website rankings.
Technical SEO
Technical optimization of the website is very important. If you have very cool and high-quality content, users may not find it in search results because of gross technical errors that could be avoided using the proper reporting software. Search engines must find, index, and display your website's content well in search results. Even if crawlers are doing all this, it doesn't mean your work on technical website optimization is over.
For quality interaction with search engines, your website's pages should be secure and optimized for mobile devices, content should not be duplicated, and loading should be as fast as possible. SEO reporting software for technical SEO gathers information on website performance and tips for improving it.
Local SEO
Local SEO is the promotion of businesses for queries with a regional connection. Today, local SEO is a powerful tool for small businesses. 4 out of 5 consumers who search for local information use Google. If your business is not optimized for local queries, you may miss out on 80% of potential customers. SEO reporting software for local SEO gathers information on local queries.
Outreach SEO
Outreach SEO is a link-building technique that establishes interaction with bloggers, website administrators, and journalists. The main purpose of the method is to publish articles, links, or banners of the promoted project on third-party websites. In addition, SEO reporting software for outreach SEO gathers information on backlinks and website quality, and reporting gets done quickly and easily.
SEO reporting software with Plerdy
Plerdy reporting software combines a wide functionality in one place and helps improve websites` ranking. SEO checker is part of Plerdy's functionality with a user-friendly and intuitive design. It would help if you tried it.
SEO Checker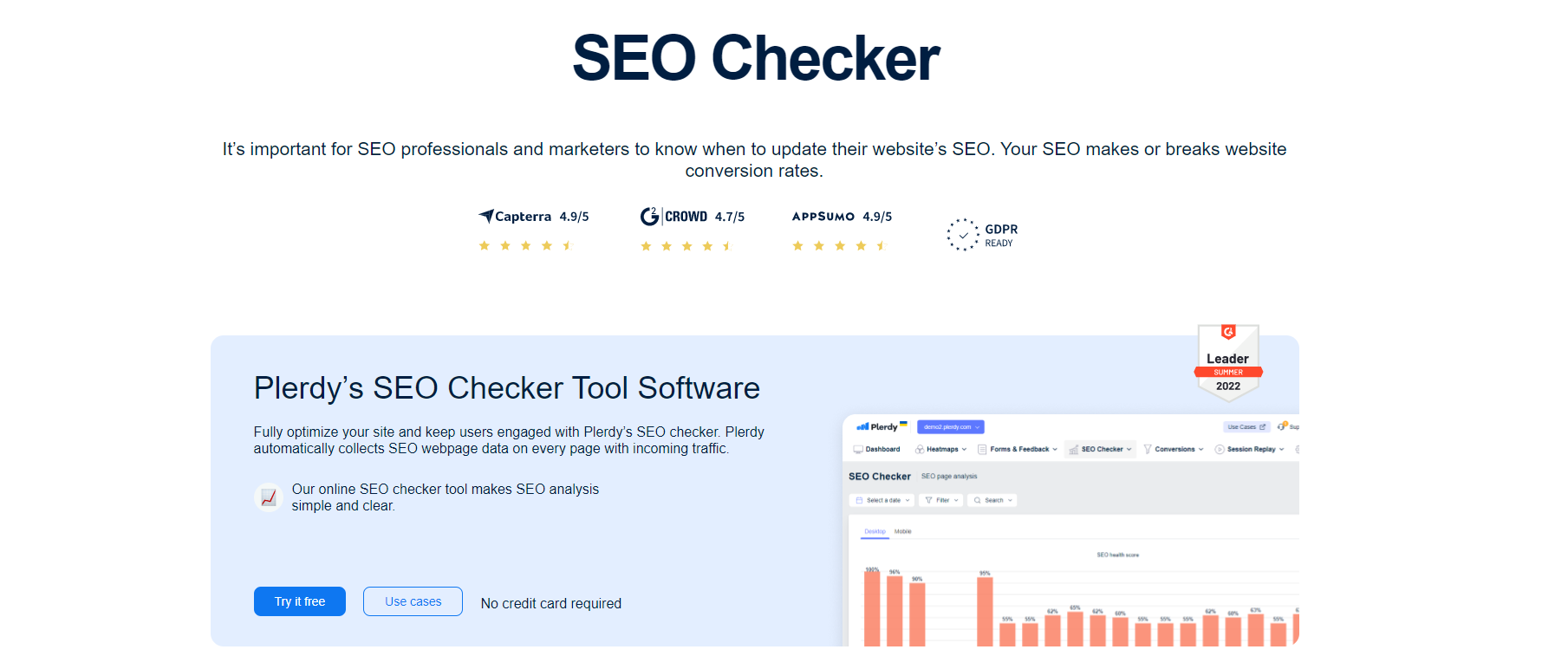 SEO checker helps you check SEO texts and entire web pages. You can enter a webpage link and get a detailed SEO audit and content analysis. For example, with content analysis, you can get reporting tasks done that show text statistics, top words, and stop words on the webpage.
You also can enter unpublished text in the special field of SEO checker and check its detailed statistics. For example, it will show characters excluding spaces, total words, number of unique words, percentage of unique words, number of stop words, percentage of stop words, water, average sentence length, and readability (FRES).
SEO Checker Chrome Extension

SEO checker Chrome extension is a tool that provides you with information in real time. Thanks to our Chrome extension, you can make screenshots of entire website pages with SEO data, automatically collect information, analyze keywords & stop words, check SEO errors, and analyze the uniqueness of the words. And all this reporting is done in real-time.
Top 9 best SEO reporting software tools
Here you can find 9 of the most popular SEO reporting software. All of them have specific functions that differentiate them from each other. We have added only those SEO tools with top ratings and positive reviews.

Google Search Console is a free tool that displays information about search queries and external links, promotes efficiency and provides many options for optimizing your website. This is an essential SEO reporting software for any SEO specialist, especially a novice. It is great as on-page SEO software. Google Search Console is used by all companies having websites.
Kelly Michael Skelton, director of digital transformation for Fiber Optic Center:
"Google Search Console is helpful to understand what terms customers search for and click onto your website from."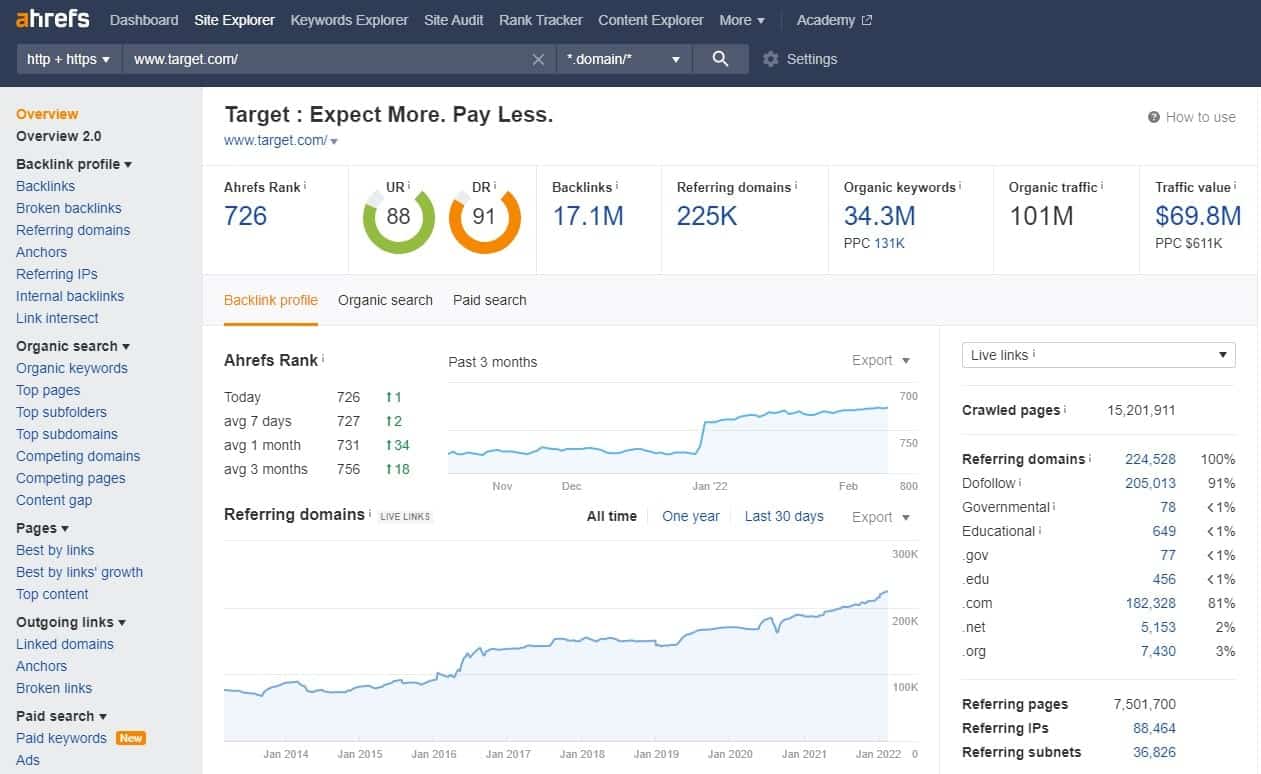 Ahrefs is one of the best services for analyzing external links, characterized by high speed and accuracy of information. SEO professional software provides general information about the link profile and detailed information about each link, domain, or anchor. It is great SEO analyzer software. It is used by OLX, Asus, Foxtrot, DELL, and Kite.
Madhan R, SEO manager at Gimmegamma:
"This is a perfect tool for SEO analysis I can recommend to my colleagues. It is doing its work perfectly."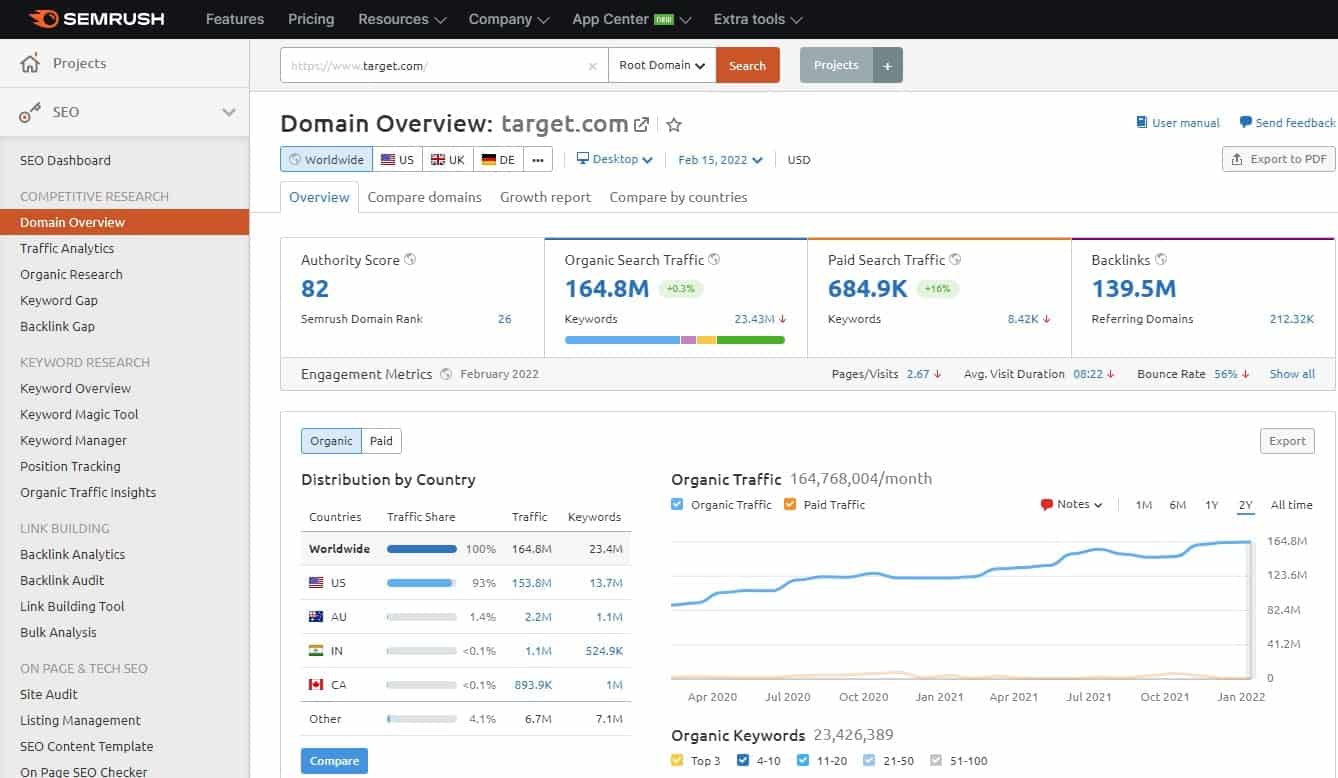 Semrush provides an opportunity to check the link profile with the Google and Bing search engines and track the relevance of links. SEO/SEM professionals developed it for the same professionals in these fields. It has the data needed to analyze projects and competitors. Semrush collects huge amounts of SERP data and is considered a great SEO reporting platform. The service provides accurate and customized data for the rapid growth of projects. IBM uses Microsoft, Wargaming, CARSCOM, and BED BATH & BEYOND as one of the best SEO reporting solutions.
Krishna Vamsi. G, growth manager at Meesho:
"It is an intuitive tool for all SEO things. But, most of all, I liked that Semrush helps find relevant keywords for Google Ads."
MOZ is one of the leading SEO reporting software. Main MOZ's capabilities are keyword analysis, on-page optimization, and competitor analysis. It helps companies optimize their website, generate traffic, and monitor competition. Many companies consider it the best SEO agency reporting software. It is used by Philipp Morris, Johnson & Johnson, Sanofi, Hogan Lovells, and PepsiCo.
Jake Picken, director of marketing at Smooth Fusion:
"I liked the possibility to see all website issues, the keyword and link research."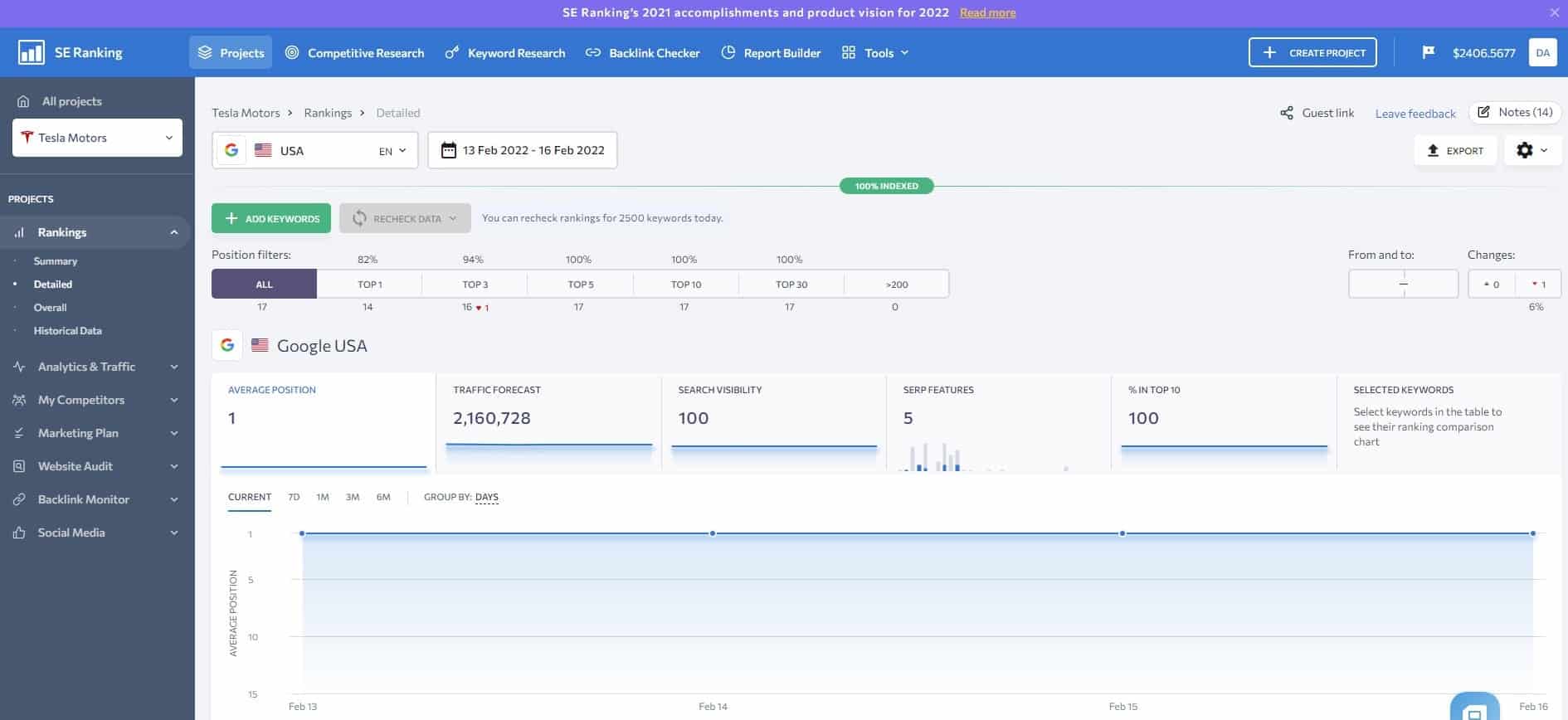 This is the SEO software for in-depth website audit and backlink checking & monitoring. It also has other functionality mentioned above and is the most popular among SEO specialists. It is used by Zapier, Trustpilot, HUNTER Engineering Company, General Electric, and Baker Hughes as the best SEO automated reporting system.
Holly Hinton, chief website designer & founder of the Web Goddess Academy:
"I am convinced this is the best SEO reporting software I have ever used. Tracking competitors, keywords, and backlinks are as simple as possible and efficient."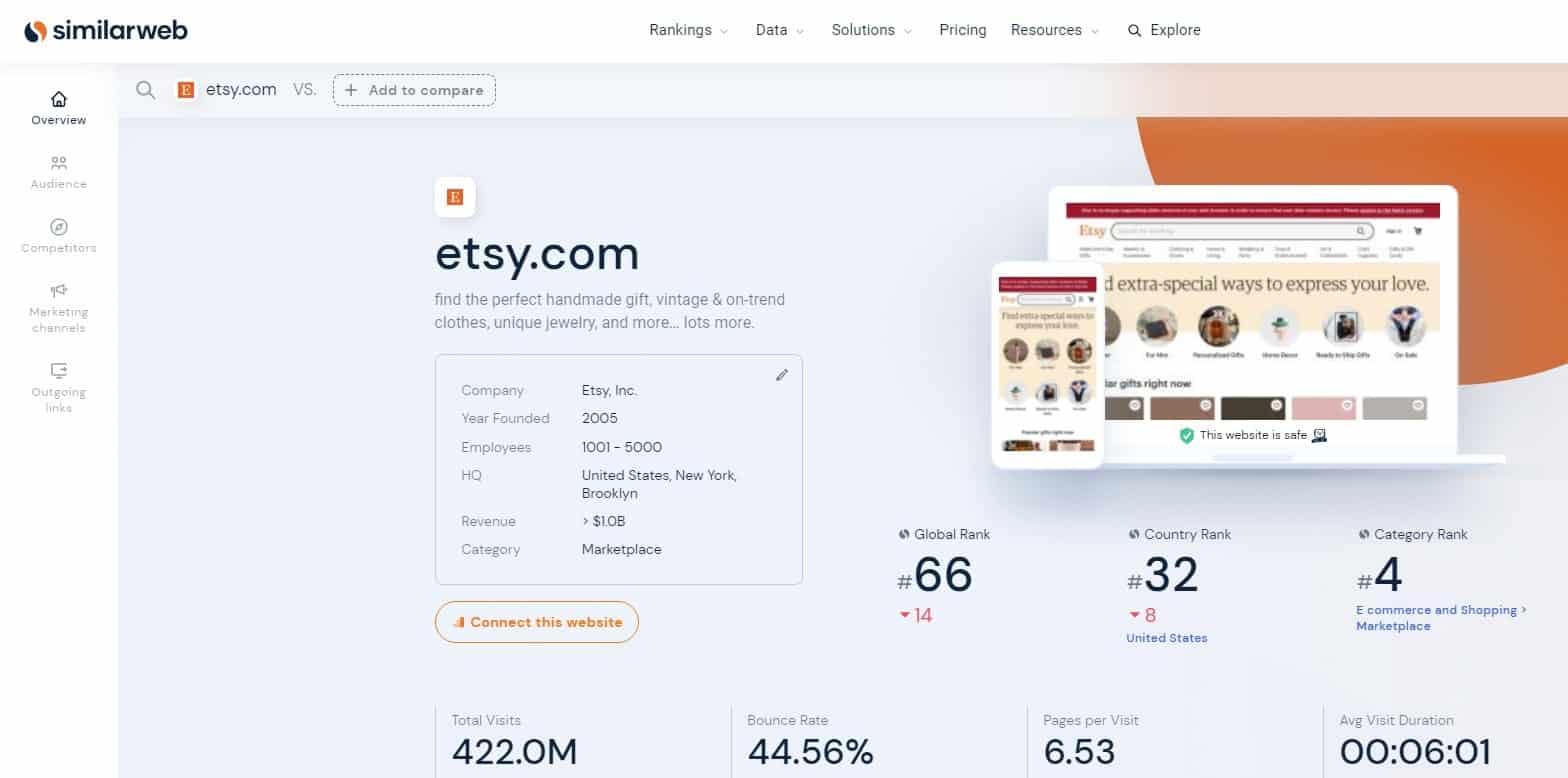 SimilarWeb is a free service for competitor analysis, helping to determine traffic, traffic channels, audience loyalty, demographics, keywords, and more. It is one of the essential SEO tools for any SEO specialist. Walmart, Adobe, DHL, Adidas, and Booking use SimilarWeb.
Jonathan Kagan, VP at 9Rooftops:
"We enjoyed this SEO reporting software. Thanks to it, we have significantly increased our website ranking position."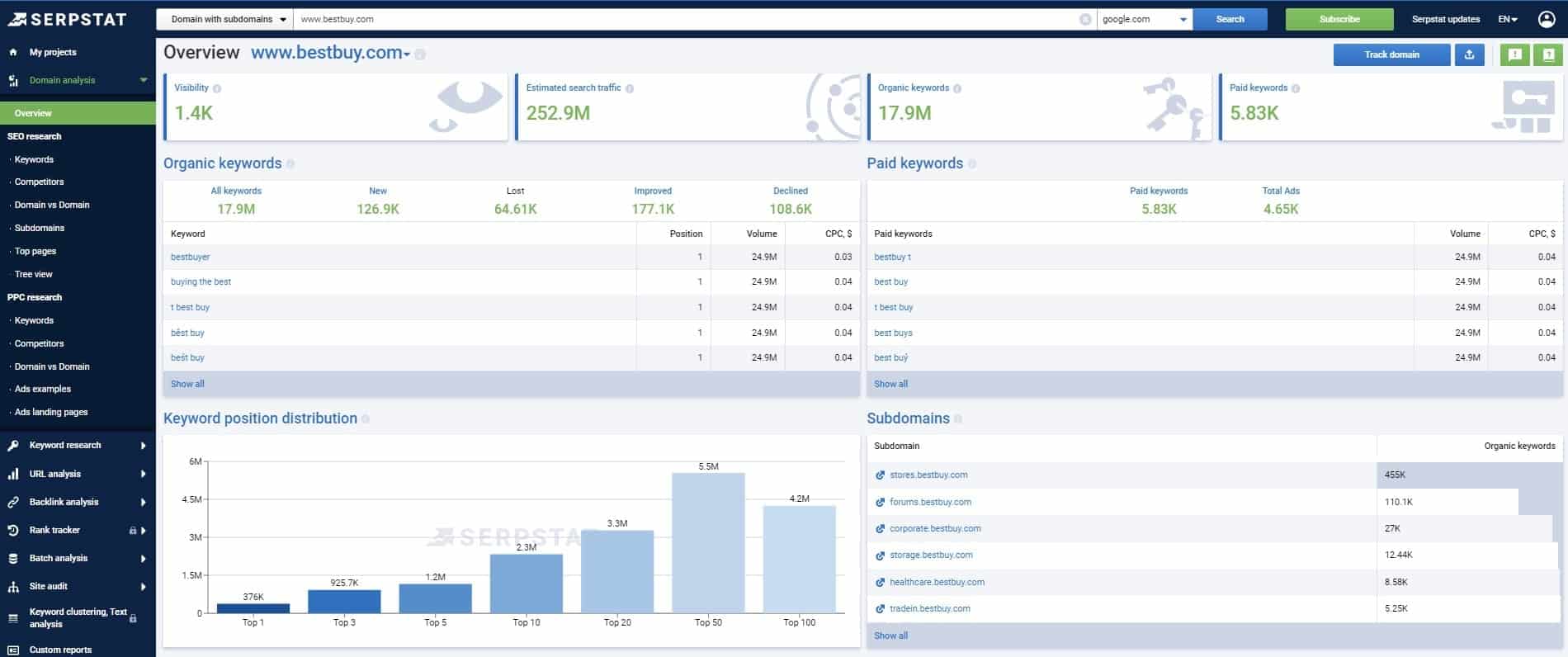 Serpstat is an excellent web service every SEO specialist should try. Its undeniable advantages are fast keyword research and accurate SEO website visibility analysis. Serpstat is the best at analyzing the semantics of a website and researching keywords in contextual advertising. Moreover, it allows comparing your competitors' visibility easily. Serpstat was chosen by specialists of Deloitte, Shopify, ESET, Udemy, and RedMond.
Abhinav Ranganath Panyam Vuppu, senior SEO analyst at Aspion:
"Serpstat is excellent SEO reporting software. I have used a lot of SEO tools, and this is the one I liked the most."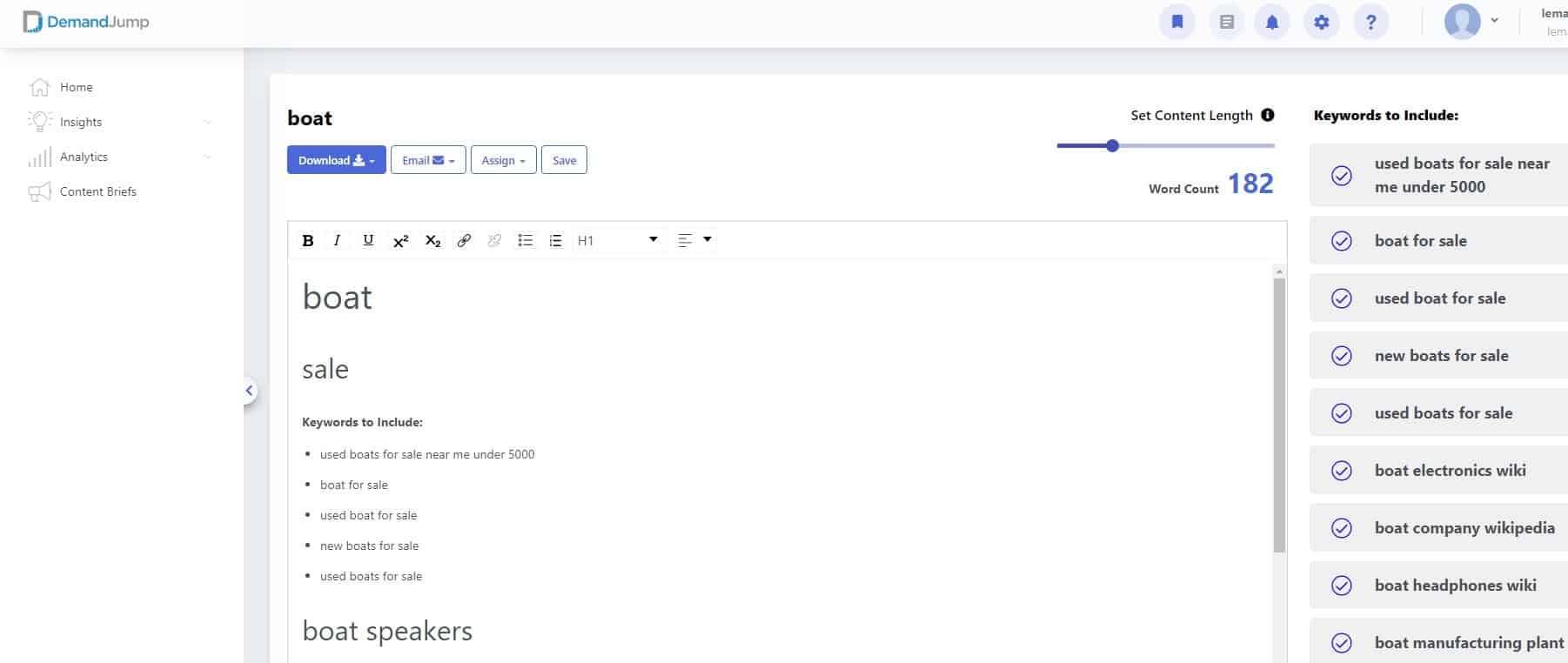 DemandJump is a universal service. It can greatly help in content marketing, keyword research, pillar page strategy, content strategy, and marketing attribution. This SEO reporting tool is more suitable for experienced SEO specialists. Oracle, Orkin, Alpaca, COXMEDIA, and Supper trust their SEO reporting to DemandJump.
Kevin Spohn, digital analytics leader at Cummins:
"I was using DemandJump for the first time and enjoyed this. But, most of all, I was surprised by the remarkable data points that fill in the gaps 1st party data can't support. Especially during strategy development."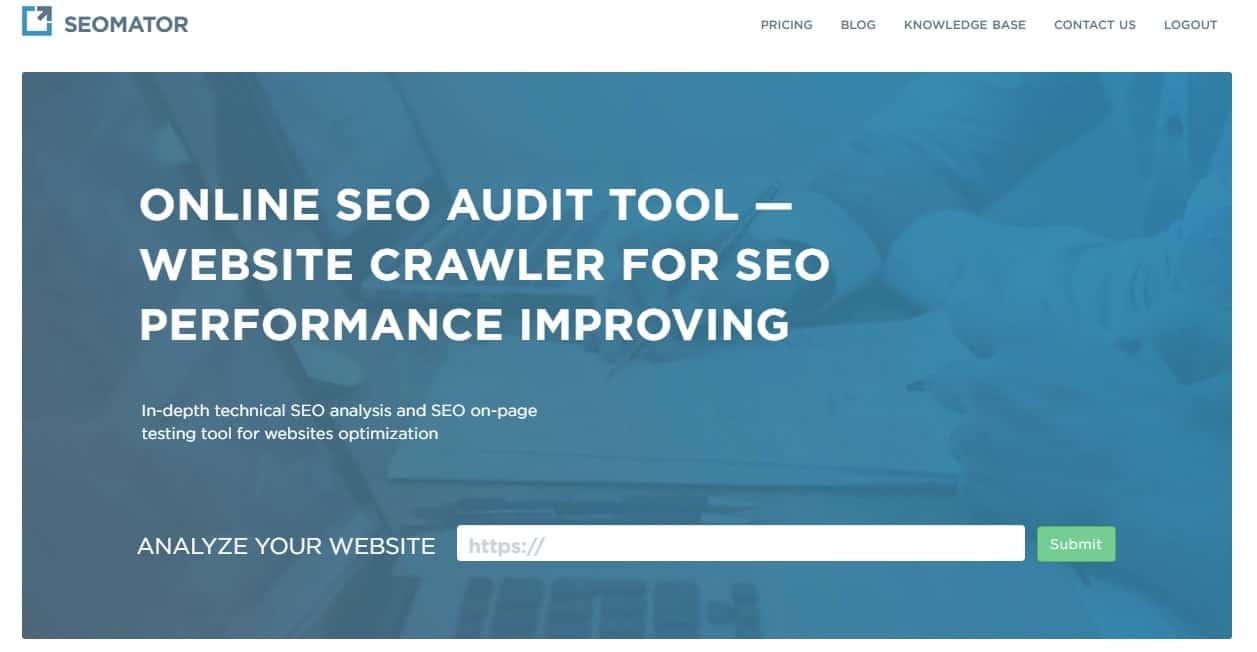 Seomator is a tool for monitoring and auditing a website's technical and structural characteristics. It sends a full analytical report to your email after checking it while pointing out areas that need improvement. It considers external and internal optimization, website load speed characteristics, mobile usability, and content quality and then provides all this data in a consolidated and structured report. Among its users are Fuel Online, DigitalOlympus, Zeo, Reliablesoft, and Backlinko.
Juan Ignacio, SEO senior analyst:
"I liked its price and the functions it provides. It has a great ratio between price and functionality."
Conclusion
There are many tools for SEO professionals – both paid and free. Everyone determines a set of services and programs everyone is comfortable working with that best suits someone's goals. We hope you have found what you were searching for.