This article is dedicated to searching optimization and website SEO analysis (SEO Audit Template). You will also learn how these procedures impact website promotion. So the plan is the following: First, we discuss the importance of optimization, after that, we cover the theoretical part, and finally, we analyze a ready-made website audit report. This free information about the SEO analysis will come in handy to everyone willing to develop their business and ready to use all modern approaches to achieve this goal.
Both SEO beginners and online store owners can ask simple questions:
How to do an SEO audit template?
How to perform an SEO audit?
How to do a local SEO audit?
How to audit offsite SEO for websites with a lot of backlinks?
How to conduct an SEO keyword audit on a single page?
What is the best full SEO audit template?
In this article, you will find an example and template of an SEO audit.
Contents SEO Audit Template
Why are SEO and SEO analysis important?
Let's imagine a man who decided to open a first-class pub with low prices, a great assortment, and free striptease. He believes that all the mentioned benefits are enough to create a successful business, quickly build a client base, and start making a profit. But the reality is different. If nobody learns about the pub, its owner will never have a stable income.
A pub that nobody knows about.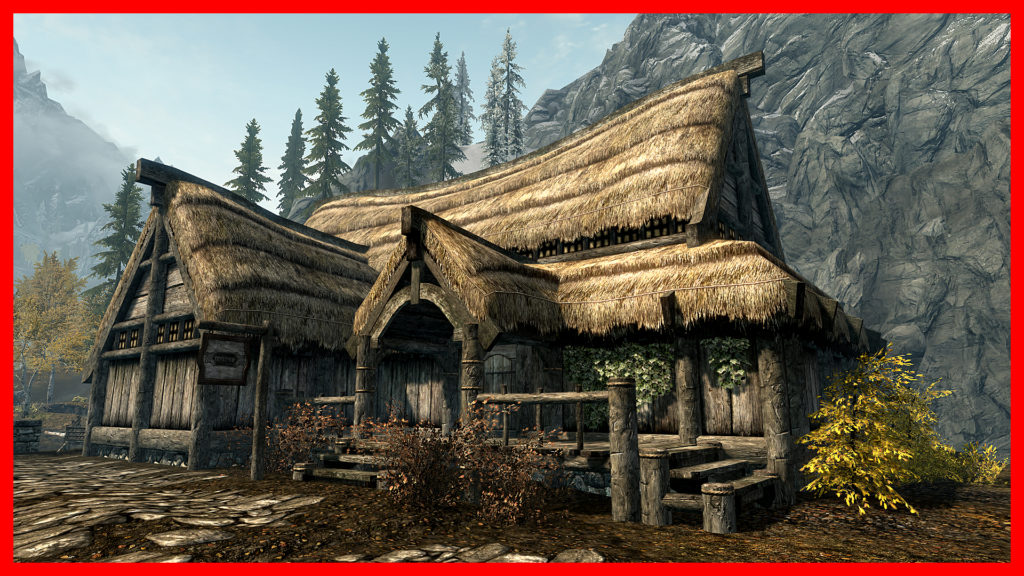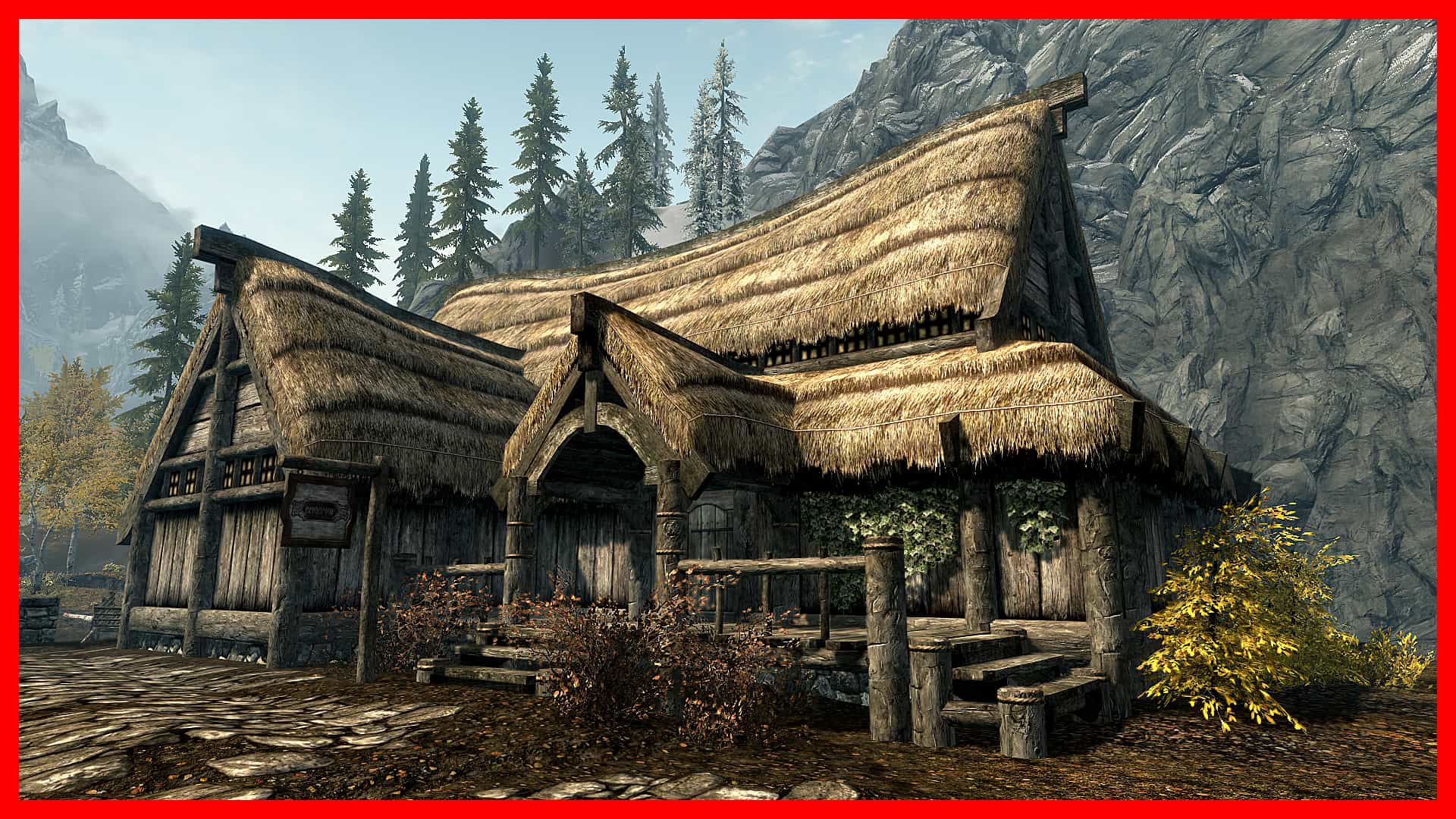 The unknown pub will periodically have some casual earnings and spend a lot of time on promotion. During all this time, the owner will have to survive relying only on his own budget. If the money ends, after several months, the business will be closed, set for bankruptcy auction, and sold for nothing.
An unknown pub is a place without customers and income.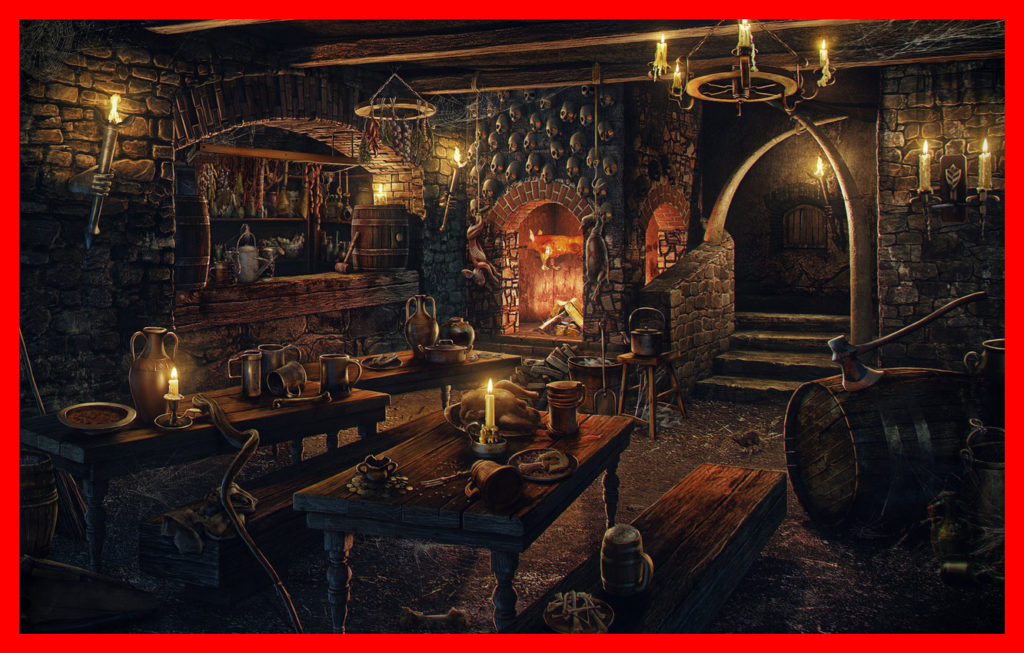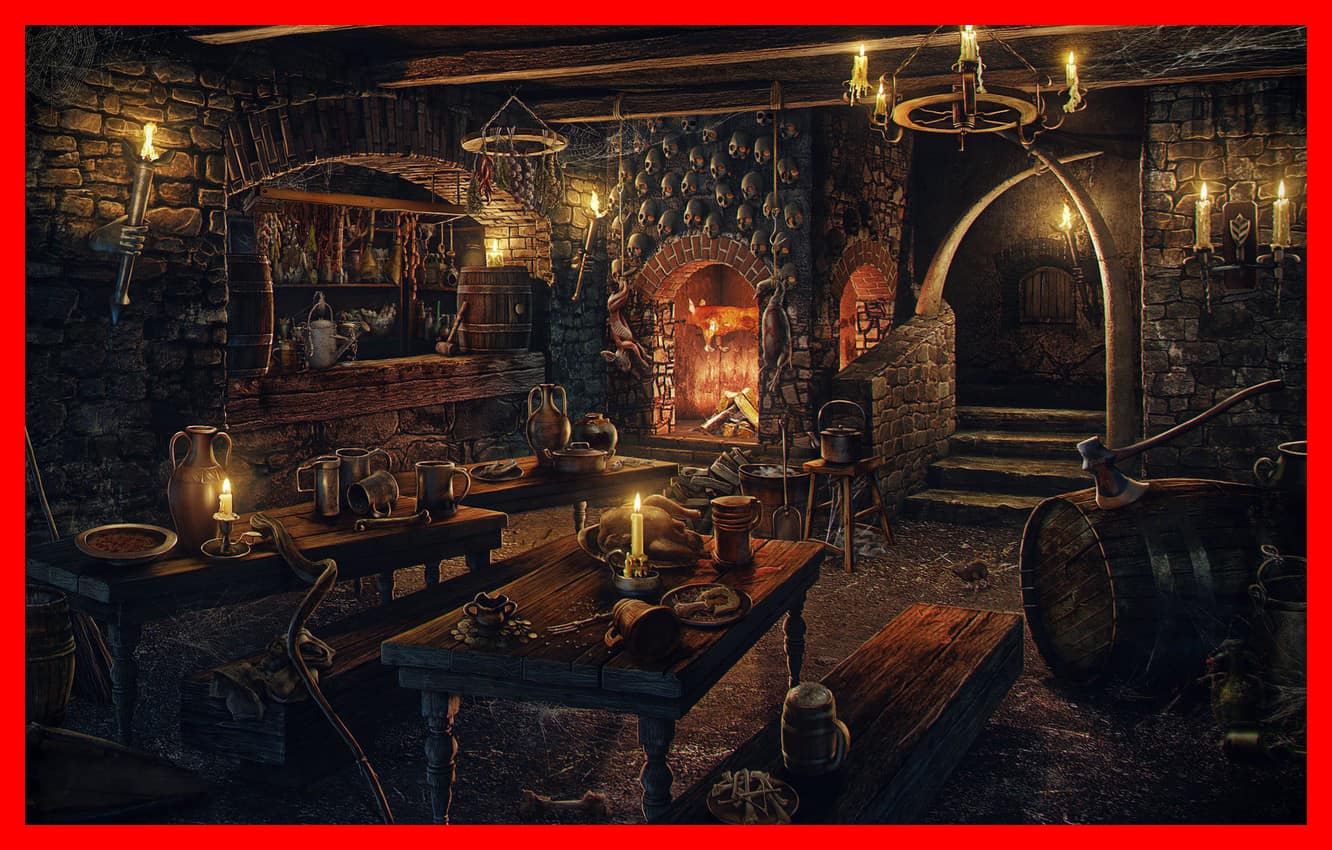 Now, we will try to save the situation. We take a photo of the pub, describe it with several short sentences, and place it on the front page of a popular local newspaper. Simultaneously, we use other advertising methods to make sure the maximum number of people learns about the new place.
We add the information about the new pub to the front page of a local newspaper.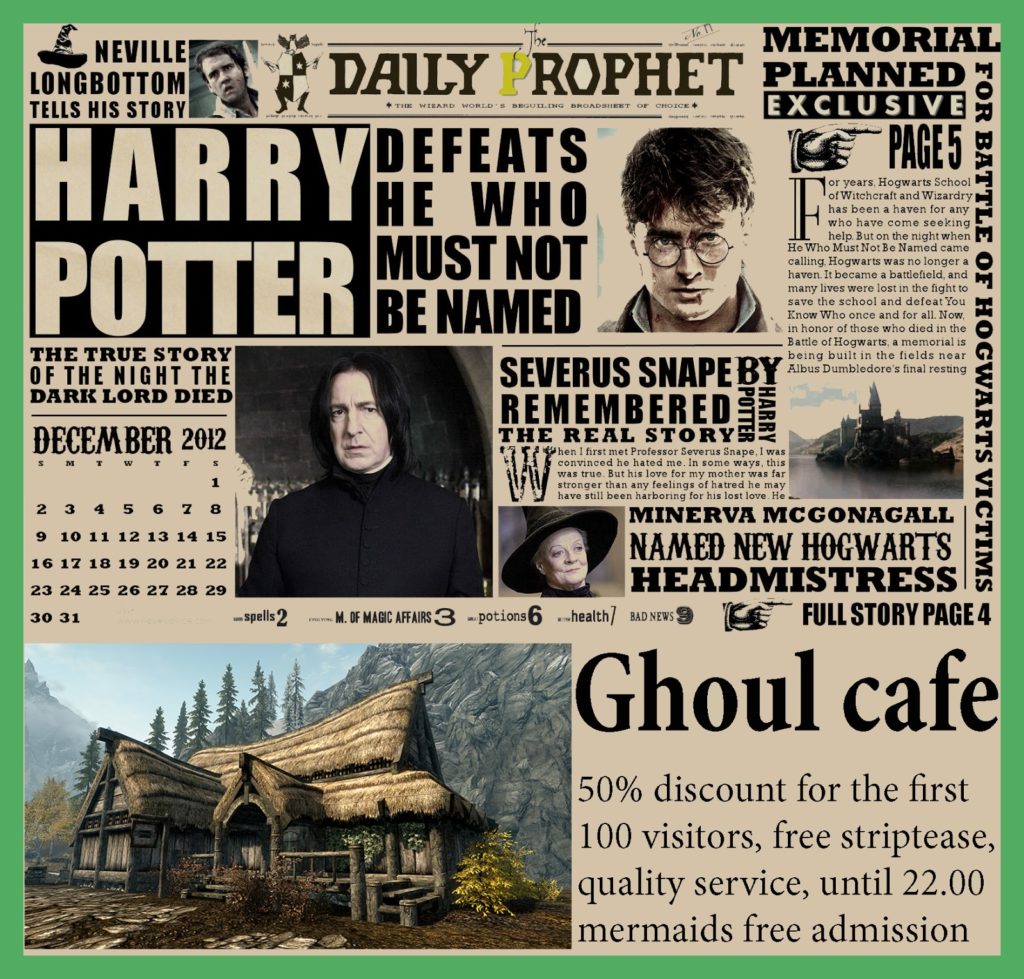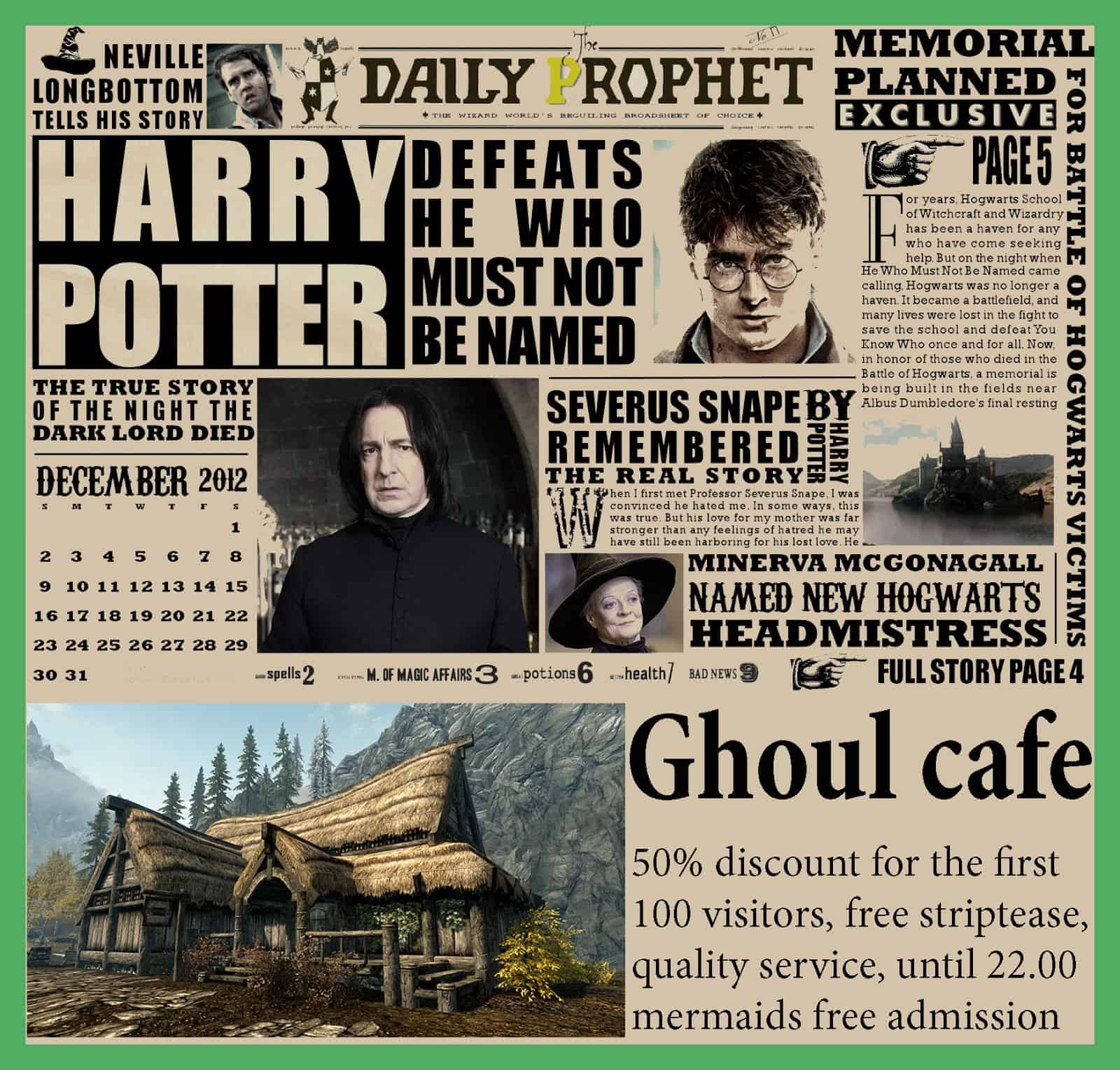 Once the right sources feature the pub, the first customers will come almost right away. Then everything will depend on the owner. If he creates a welcoming atmosphere and provides a customer-focused service, the pub will quickly become a beloved and frequently visited place. In the next stage, a large number of visitors should convert to a profitable business that can be expanded and developed. Otherwise, even the best advertising will prove to be useless.
A recognizable pub is a place of satisfied and loyal customers.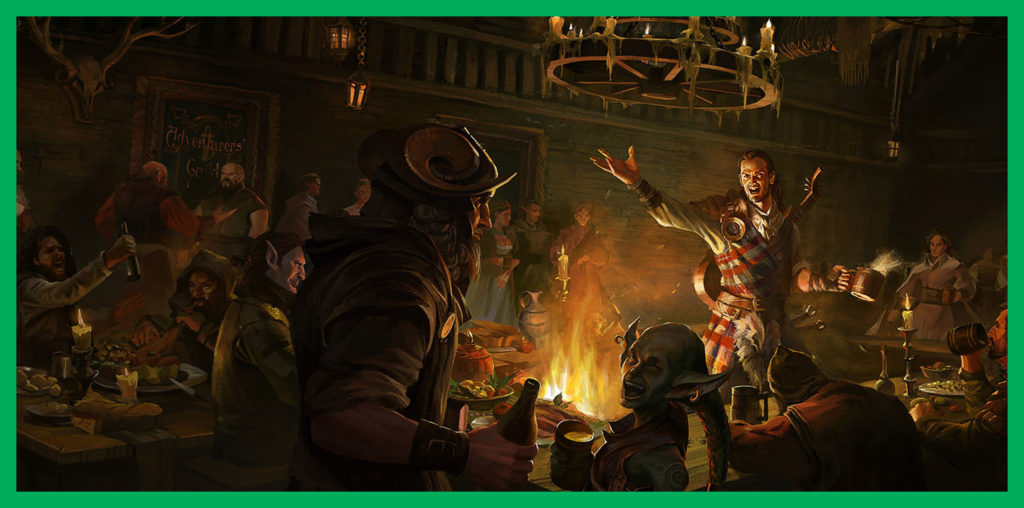 So if you want a competitive website, search optimization and SEO analysis are a must. SEO will help to promote your website to the TOP 10. At the same time, the SEO analysis will allow you to consolidate positions despite ever-changing conditions and the actions of your competitors.
Theory SEO Audit
After studying the theoretical part, you will know what is effective SEO and how to check it. You will also understand the interrelation between SEO and marketing, the importance of usability testing, and learn how to conduct a website audit check.
Before we start, let's take a look at the existing optimization methods:
White Hat SEO: These are all the allowed methods used to promote a website and compete with other web resources. This is the SEO check we are talking about in this article.
Grey Hat SEO: These are the methods that aren't explicitly forbidden, nevertheless they may result in a search penalty. If this happens, your website will be excluded from the search results and lose traffic.
Black Hat SEO: These are the forbidden methods used to promptly include a website into the TOP 10. Usually, such SEO techniques allow circumventing search algorithms and temporarily raise the SEO ranking of a site. Yet when the problem is detected, the gained positions are nullified and search engines may ban the website. The ban means that the website is excluded from search results.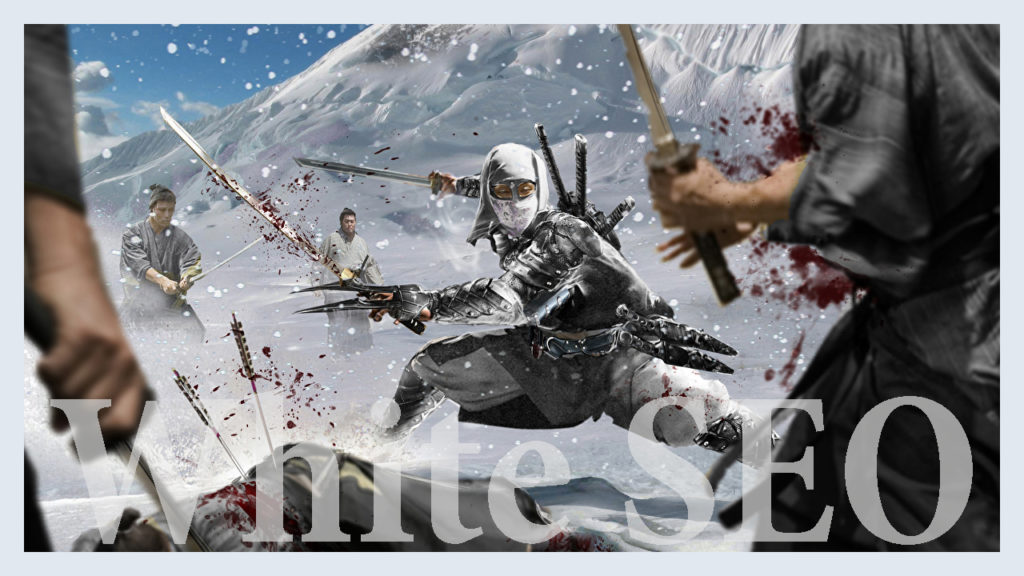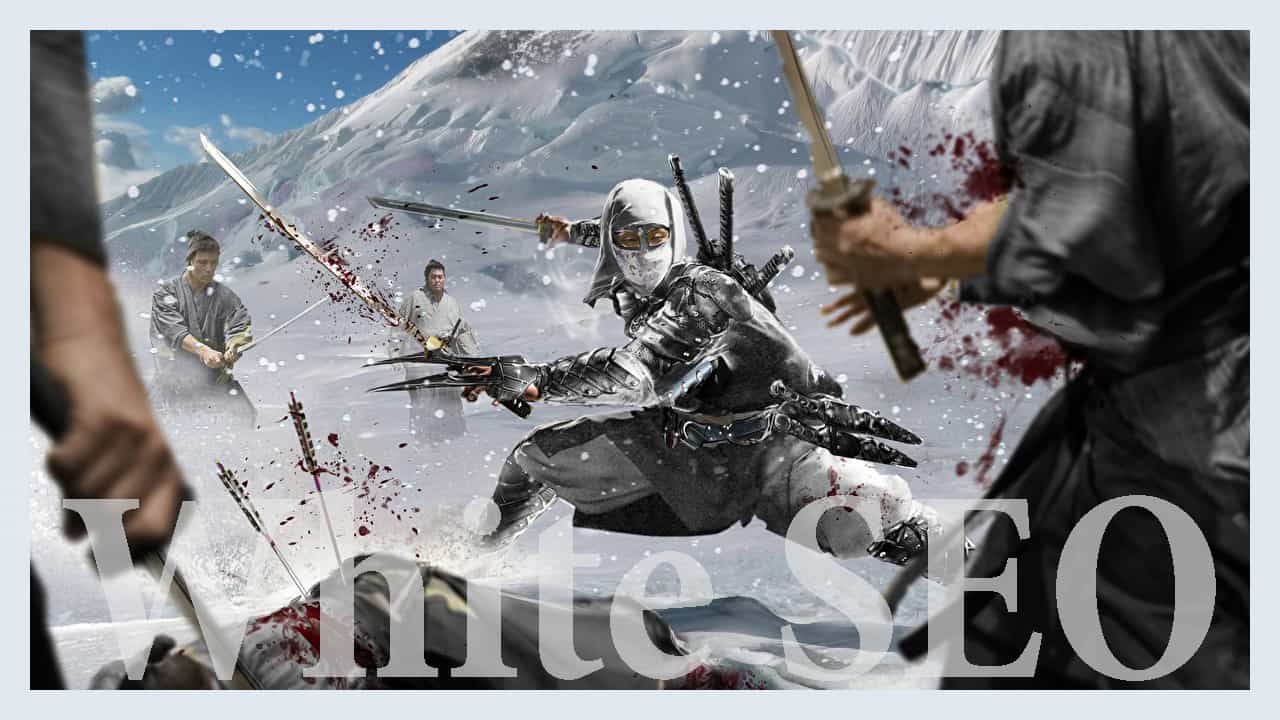 White hat SEO also isn't that simple. Search algorithms are constantly changing and updating their requirements. Thus, all the current recommendations may become absolutely irrelevant in a year. So if you plan to consolidate your top positions for a long time, you need to stay current on the topic, pay attention to trends, or hire an SEO professional. There is no other easy way.
What is SEO and how it differs from PPC?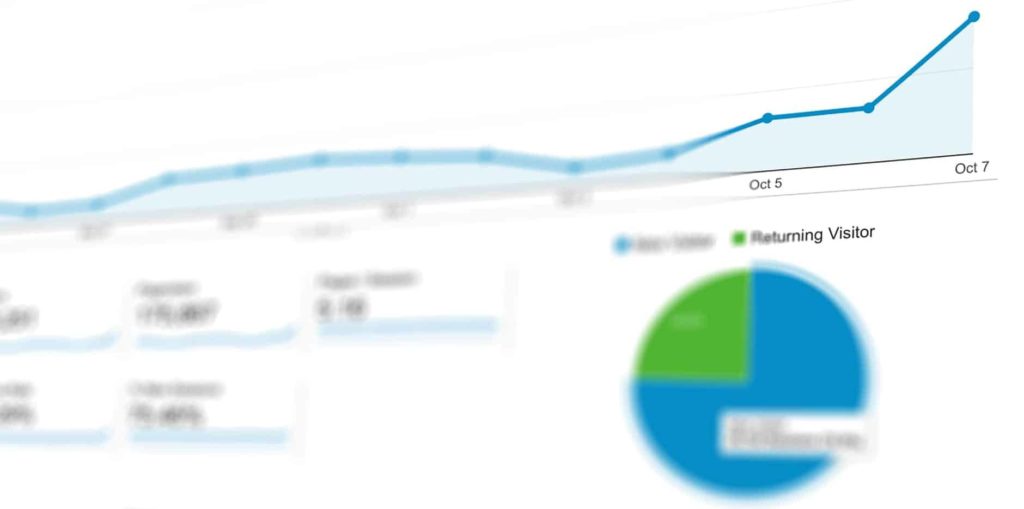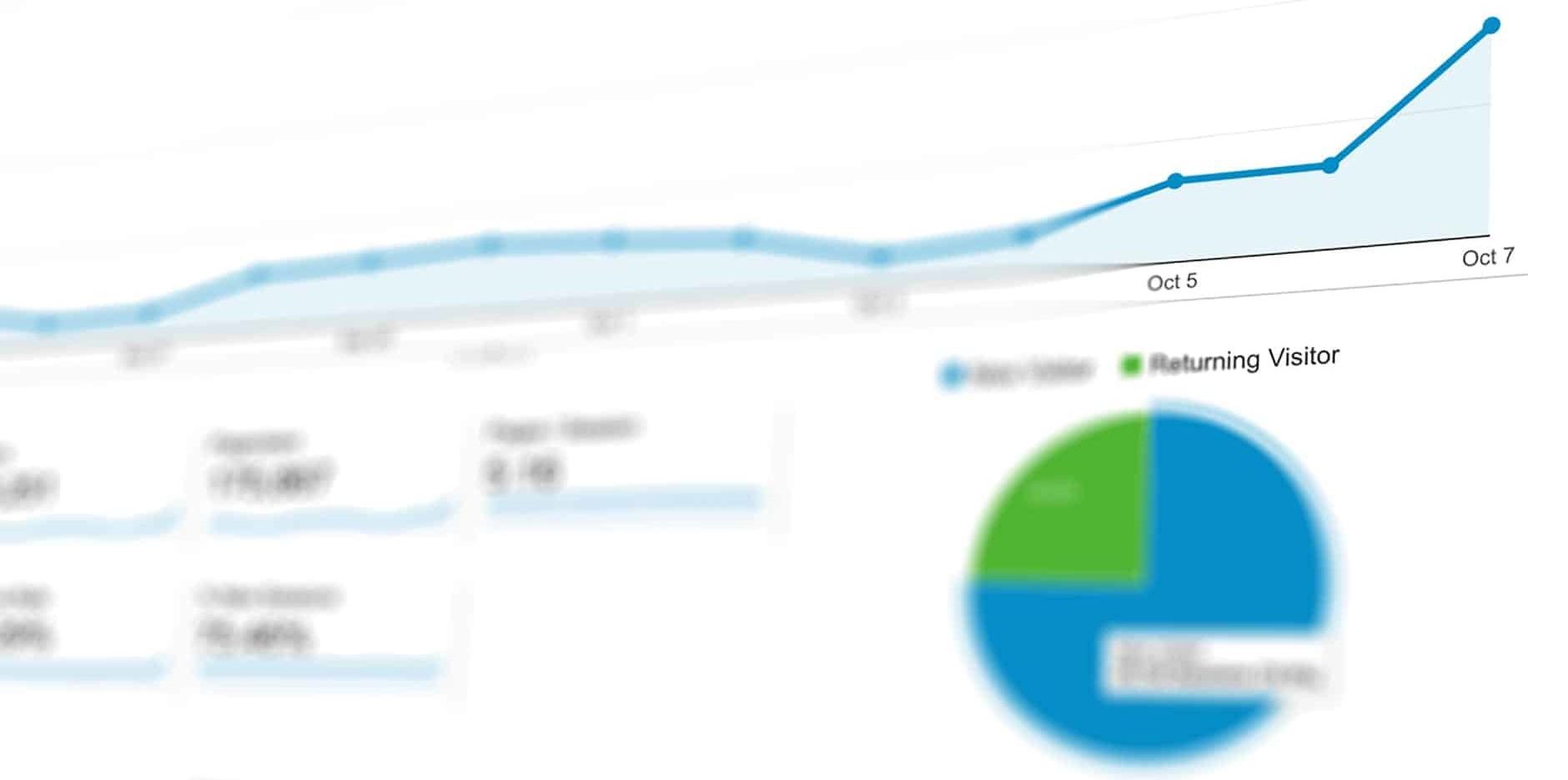 Many website owners question the necessity of SEO promotion and SEO audits. Isn't it easier to get the necessary results with contextual advertising, even though it's not free? There is no right answer suitable for all cases. Everything depends on the situation. If you have chosen your subject and plan to work in this direction for over a decade, opt for SEO. If you are just trying out a niche, contextual advertising is more convenient. Anyway, choosing a promotion method always remember about your goals:
| | |
| --- | --- |
| SEO | Contextual advertising |
| A low-quality website that cannot answer direct user requests will never be included in the TOP 10. Moreover, even a well-designed website with regularly updated content doesn't always get the leading positions. SEO is a complex process which requires constant effort and checks | Almost any website, which does nothing illegal, can use contextual advertising for promotion. You just need to customize the necessary number of ads and pay for them |
| If a niche isn't oversaturated, on average it takes around 2-4 months to get to the TOP 10. When the competition is high, the expected term increases to 6-12 months. In some cases, the first noticeable result will appear in several years. Everything depends solely on the level of your competitors | The whole procedure takes one day |
The owners of newly created websites often combine contextual advertising and SEO promotion. This approach is called SEM or search engine marketing.
The main components of website SEO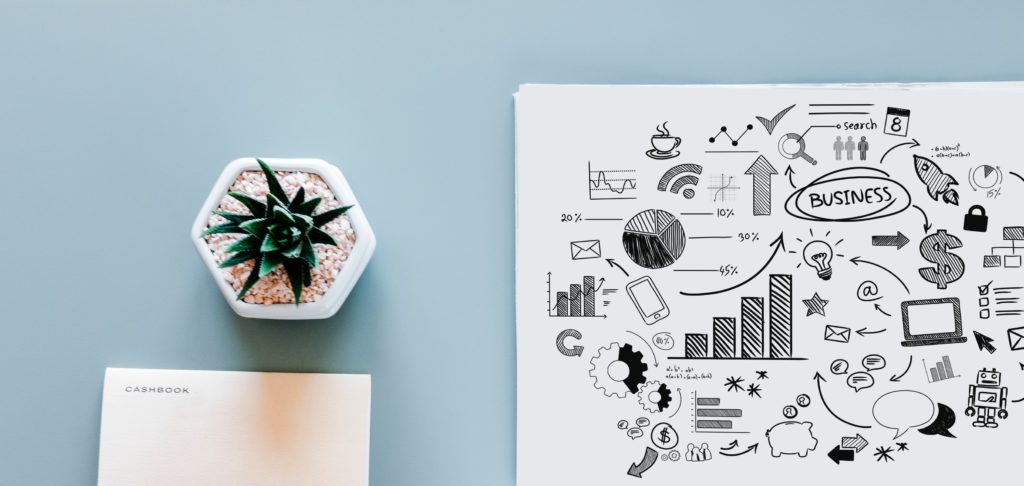 SEO ranking algorithm:
Search bots regularly check the web saving information about all existing websites.
Based on the collected data, every website is assigned a value that may be compared to a book page number. The main difference is that users can find the necessary websites not only by their name but also by their content.
After that, the websites are ranked. This is done with complex formulas, which are constantly updated, consist of hundreds of parameters, and are unique for each search engine.
The described algorithm shows that the quality of SEO depends on content and usability:
| | |
| --- | --- |
| Content | Usability |
| A website must include unique information which has useful tips and fully answers the corresponding request entered by a user. Today long publications that require close reading and detail the topic are highly popular. Videos, audios, and graphics are also appreciated. | A website mustn't contain viruses or be displayed as a simple one-page image (flash). It also shouldn't include any damaged elements, broken links, or similar issues. If something doesn't work, even great content won't save your SEO ranking. Learn more |
How to implement an SEO strategy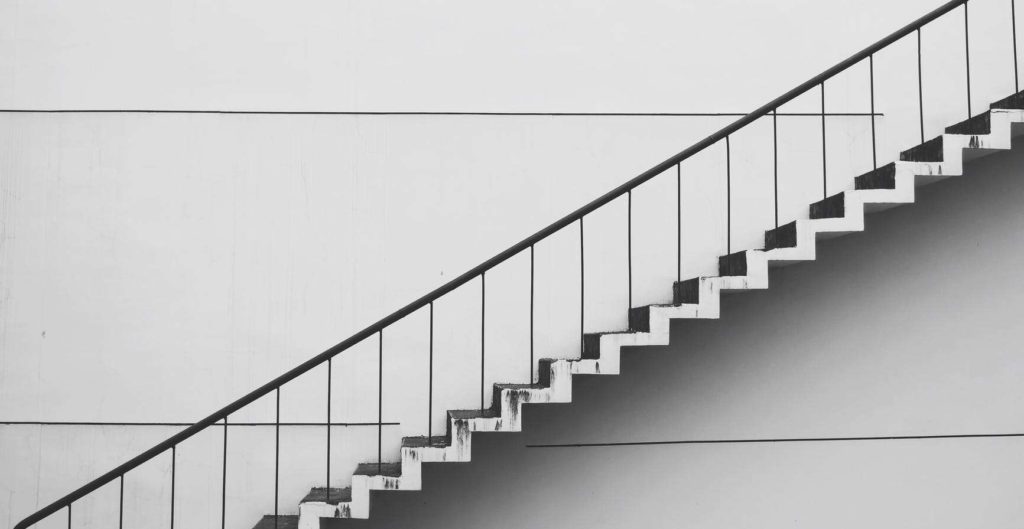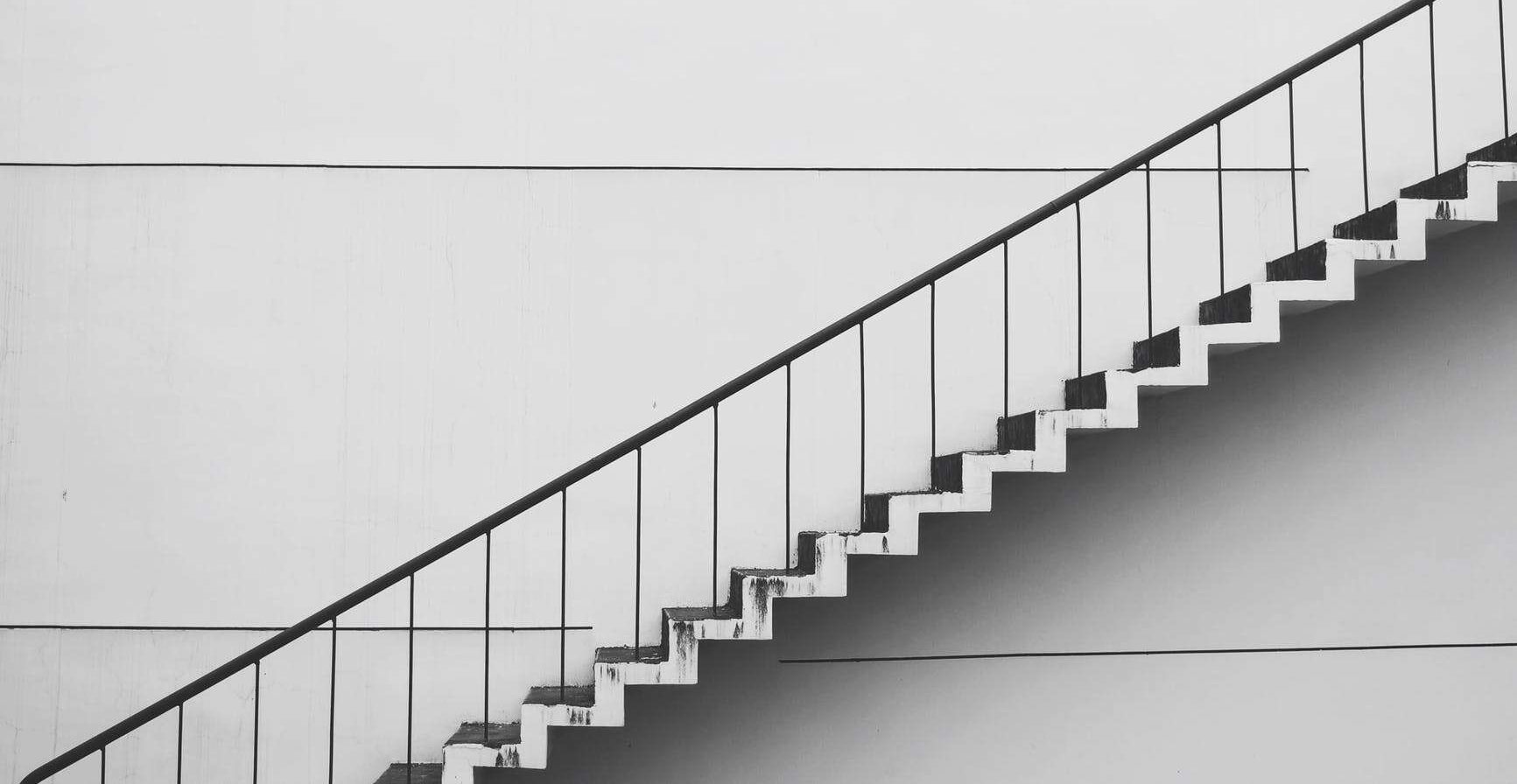 This section covers the main stages of website SEO. Remember that these steps may vary depending on the project, competition level, target audience, and other factors.
You should conduct a website audit to assess the current positions of your web resource. Ideally, it's better to develop an SEO strategy before the website launch. In this case, an SEO specialist may help to save time, cut costs, and avoid unnecessary problems.
First, you need to select priority topics that can be used for website promotion. This step allows large online stores to develop a long-term promotion strategy for all product categories, whereas other websites get a chance to predict the traffic after the SEO strategy implementation.
Work out your website structure. This is one of the most time-consuming types of work since you need to estimate how to publish a large volume of content in the future. It's also necessary to remember that after the planned SEO strategy is implemented, you may need to add new material. Make sure it will match the existing resource.
Develop a semantic kernel. A specialist carries out a detailed SEO analysis of user requests and prepares the selection of keywords.
A technical task for the first SEO texts is prepared.
Specialists conduct an SEO analysis and fix small technical details after the audit. This stage allows detecting the flaws of the first publications to properly optimize content in the future.
How to do an SEO analysis?
A website audit is a multi-stage check that should be conducted at least once every 1-3 months. This SEO analysis solves a whole range of tasks.
Below you'll find the algorithm of a comprehensive website audit roughly divided into six stages.
Stage #1. Analyze the demand and competitors.
Understand the location and average age of your users and define the type of devices on which your website is opened the most frequently. Evaluate website convenience. Analyze the interests of your audience, and make sure they match the topics covered on the website.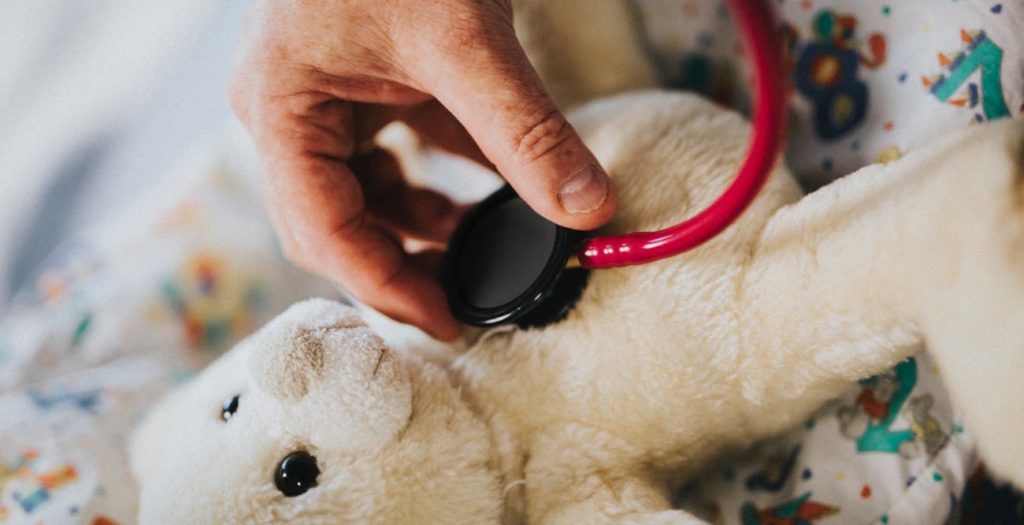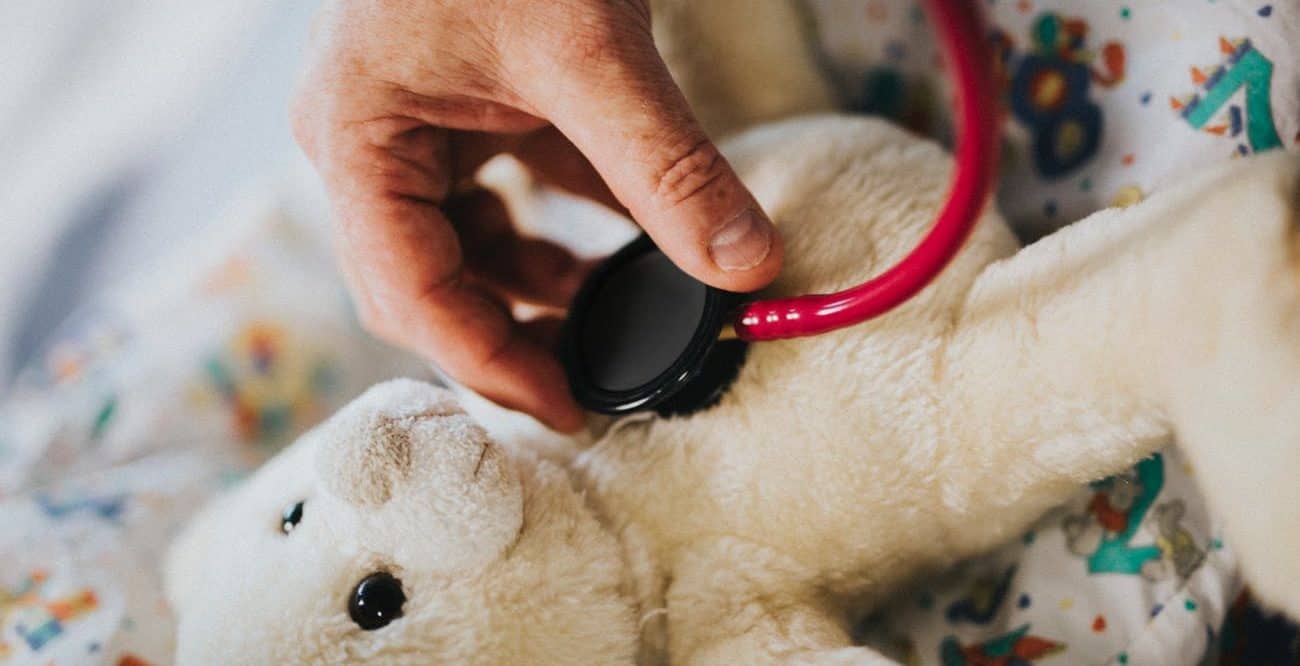 Stage #2. Conduct a technical SEO audit.
In most cases, a technical audit is a part of SEO analysis. Now you need to check the indexing of pages, remove duplicates, evaluate the condition of tech files, and make sure the website is secure. Here are the general steps:
Analyze all reports on the ranking of your web pages in Google, Bing (or other search engines) webmaster dashboards. Pay attention to errors and the ways to fix them.
Check the indexing of pages. Take a look at the server response code, broken links, URLs of external links, and decide whether redirects are necessary. Record the errors, present the page analysis as a report and hand it over to your developers.
Check the robots.txt file manually or using validators. It has to close only the pages that mustn't be monitored by search bots.
Check the sitemap file. Make sure the dates, attributes, and priorities are correct. The path to your sitemap must be specified in the robots.txt file and only the pages that need indexing must be displayed.
Stage #3. Audit on-page optimization.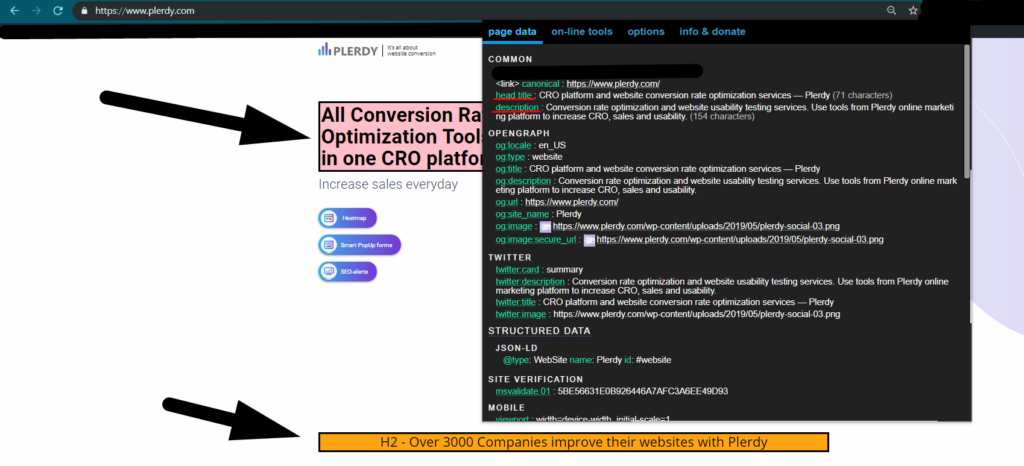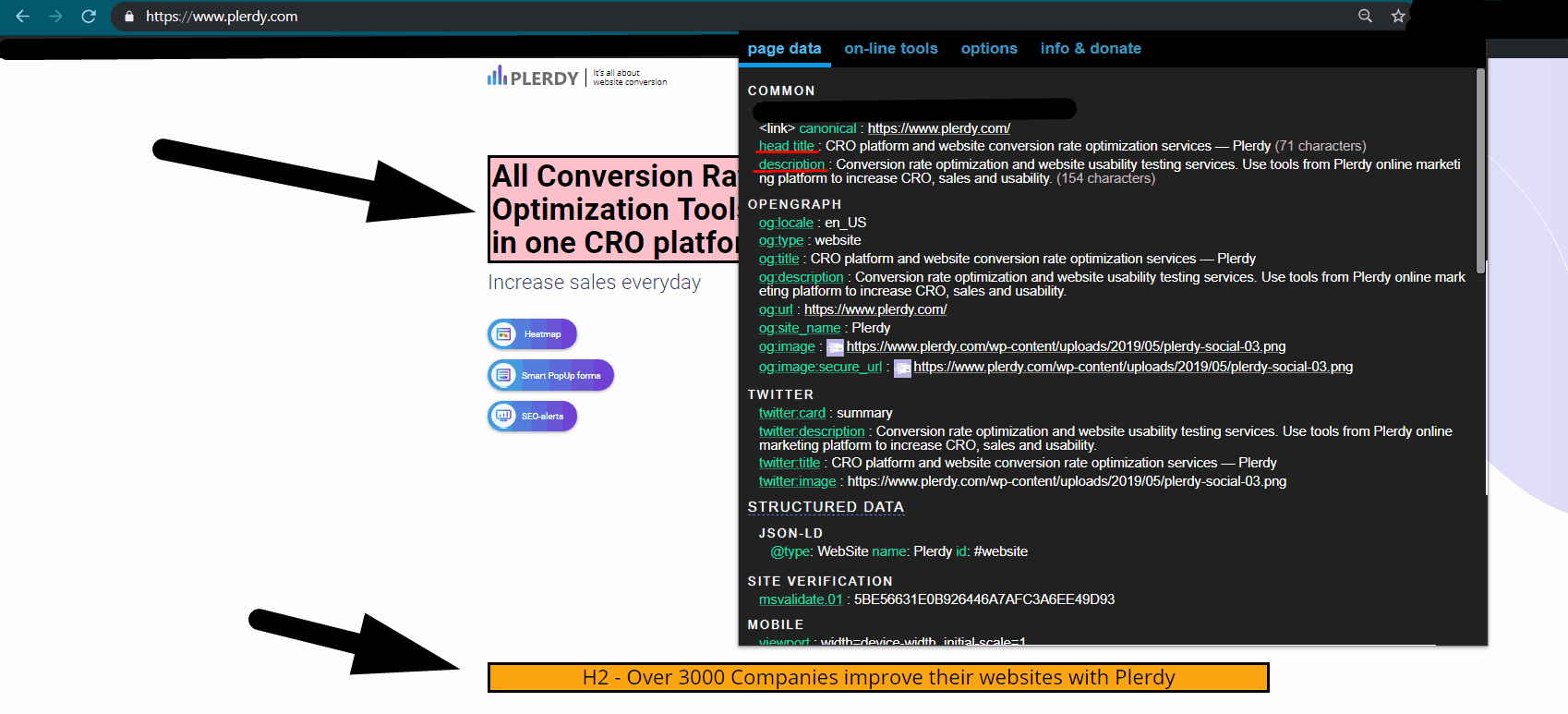 Analyze URL addresses. Non-English websites should transliterate URLs. URLs shouldn't be too long and must include intents and keywords. Word gaps should be substituted with a hyphen instead of a space.
Check titles and descriptions. A title must have no more than 60 characters, include keywords, intents, and nudge users into clicking. A description must consist of short informative sentences which include keywords and supplement a title.
Check the H1-H6 headings. Headings shouldn't be used in the elements of design and functional elements. An H1 heading must be used only once per page, whereas for the remaining headings a clear hierarchy must be kept.
Stage #4. Analyze traffic.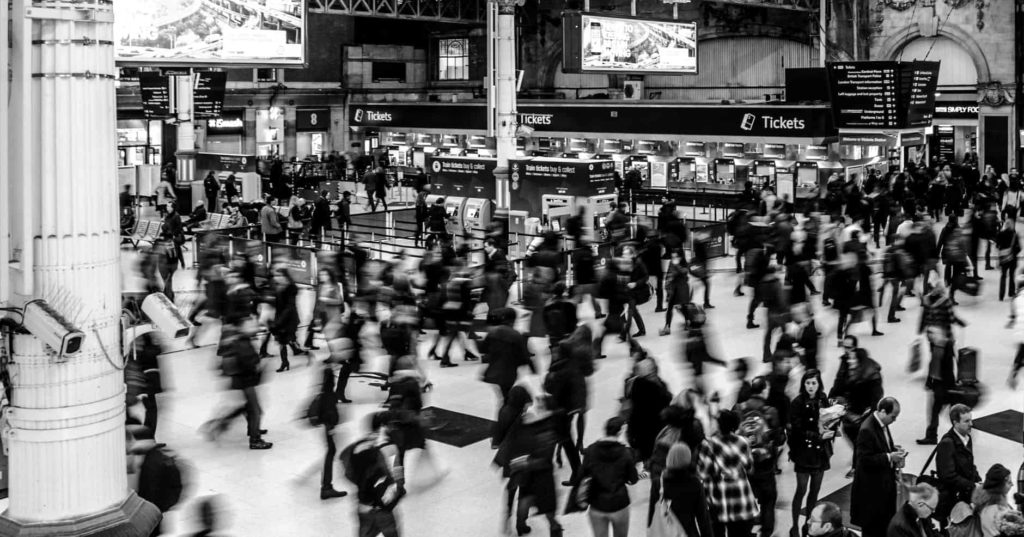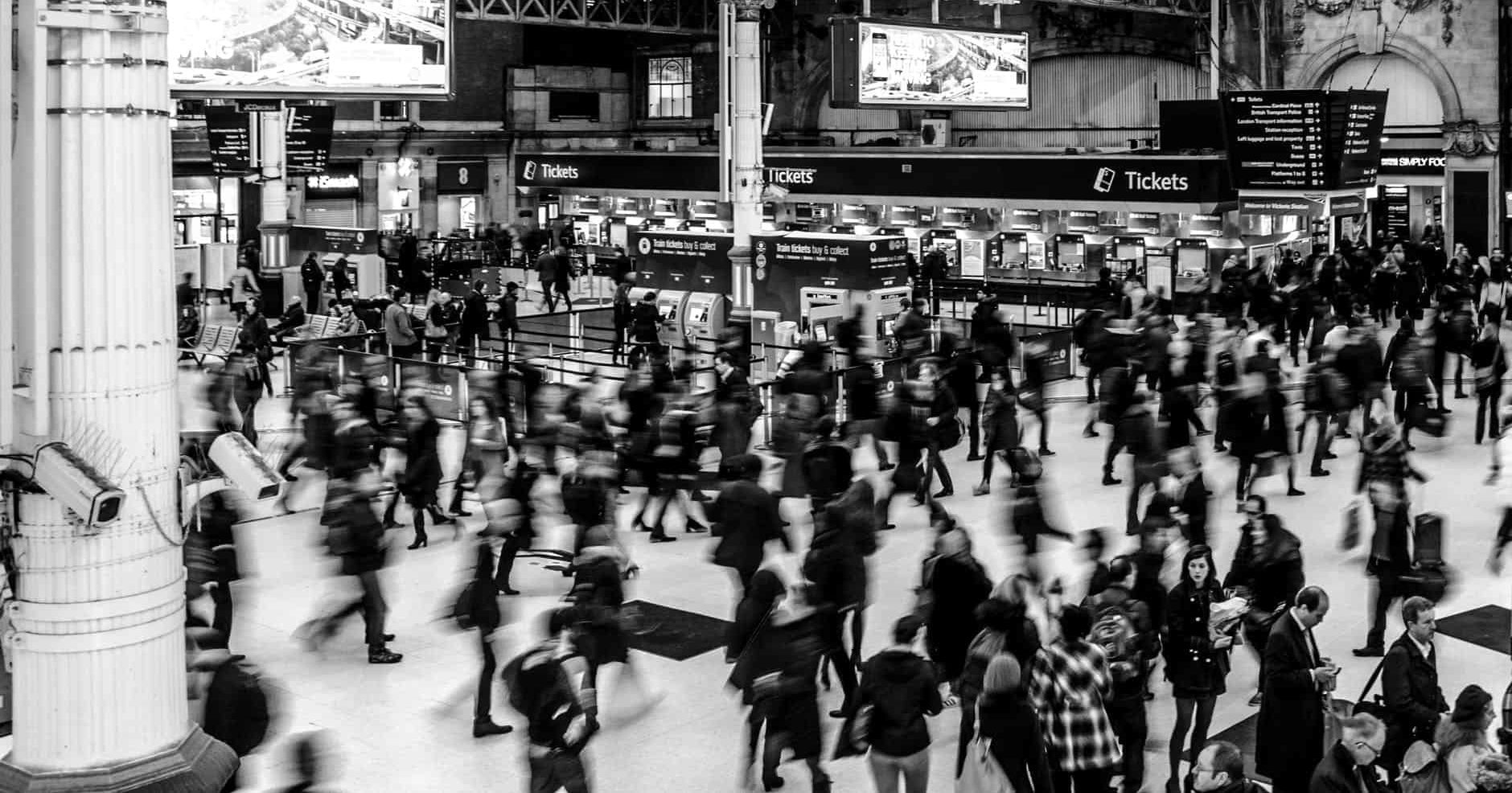 Check and analyze the CTR of the clicked requests. To do that, rank them upwards, remove the entries with the least impressions and enter the remaining requests into the search engine to understand how your website looks.
Analyze cannibalization: when a search engine displays several pages of your website for a single request. During the check, pay special attention to the pages that get approximately the same amount of traffic (except for cases when this is done intentionally and when a part of the traffic is taken by AMP pages created for quick display on mobiles).
Stage#5. Run an analysis of behavioral factors.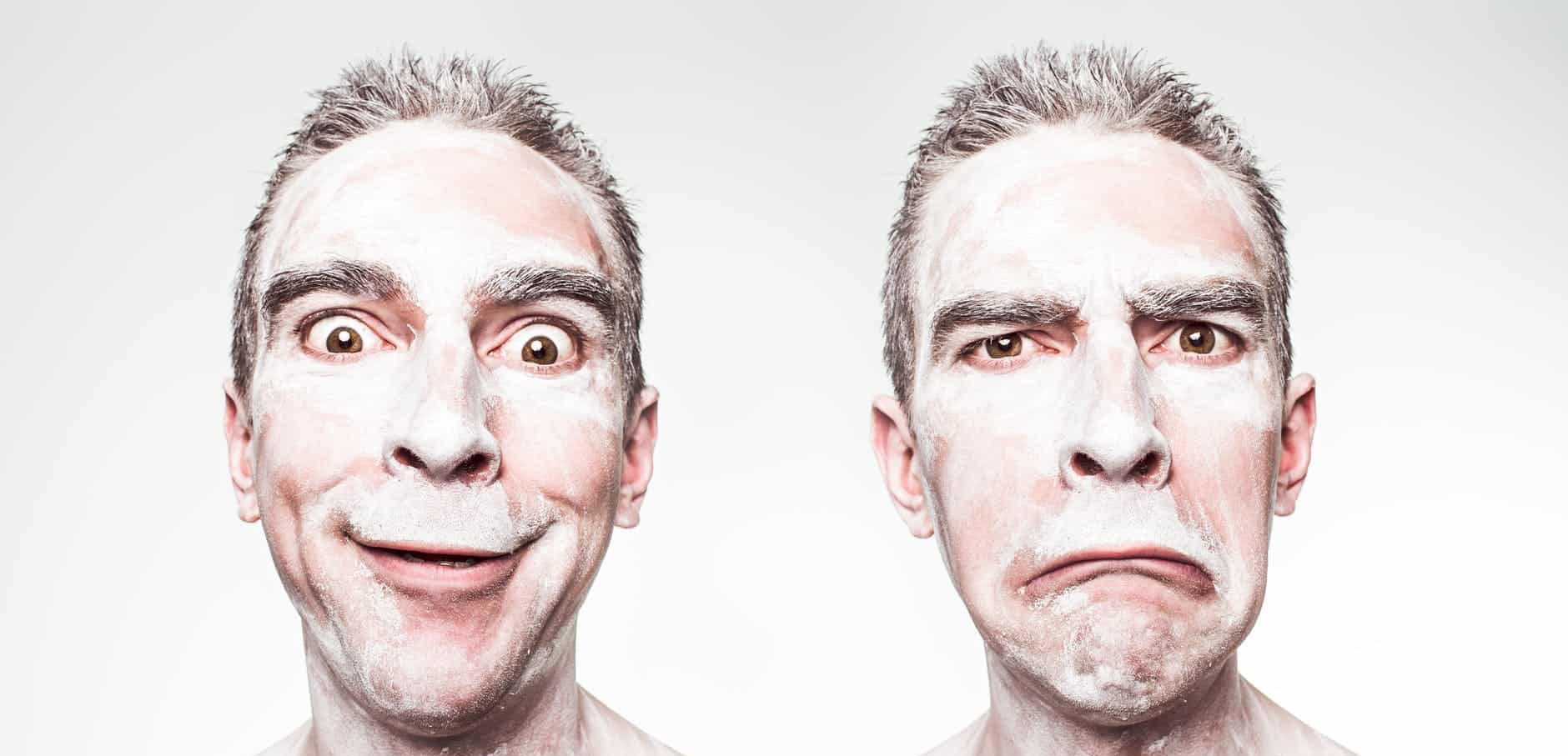 Take a look at exit pages. These are the pages where users decide to leave your website. For example, if an online store's exit page is a cart page, everything is correct. If users leave a website before going to a cart page, there may be a problem with other transitional pages.
Work with user statistics. Define the average number of views per day, average time spent on the website, the most popular sections, and the pages with the highest bounce rate. Watch your users and find out how they interact with the website. The more data you collect, the more problems you will manage to fix. Plerdy heatmap is a great way to deal with that. Read 39 Benefits of Plerdy Heatmap to learn more about this tool.
Stage #6. Analyze external links.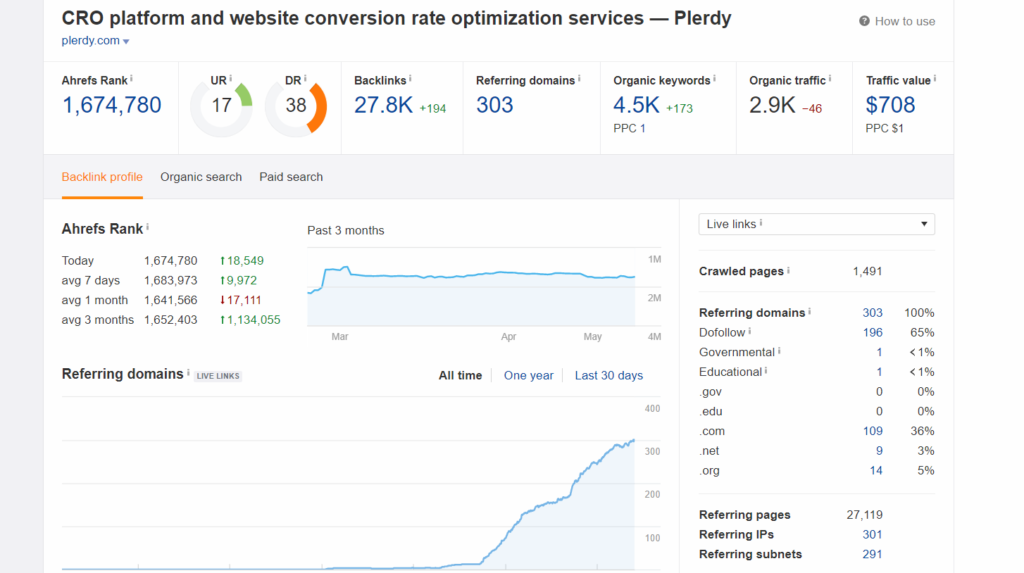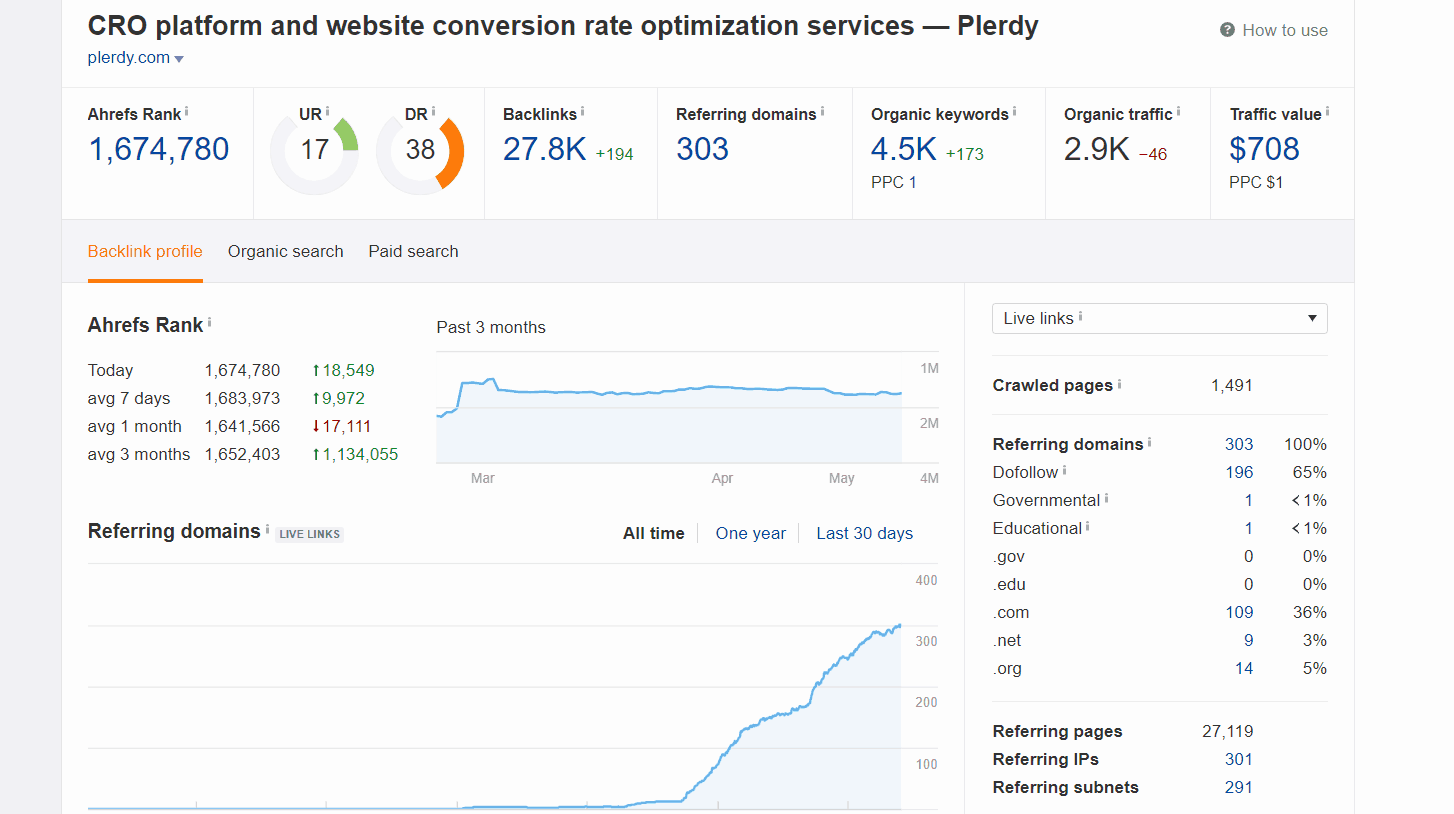 Check diversification.
Manually test all links for spamming.
Check whether the links are evenly distributed among website acceptors.
Practice SEO Audit and Template
The preparation of a website audit template is one of the most time-consuming stages of the entire SEO analysis. You cannot just take a ready-made template and use it. Every website is unique and needs a separate algorithm of analysis. Therefore, you won't be able to compile a decent template without a profound website analysis. In our sample, we will go through the following steps:
Technical SEO audit template of store.google.com
1. Website mirror and URL format
A website must have the main site mirror that can be used with or without the www prefix. Other mirrors must be 301 redirected to forward the traffic to the main website.
If we open the main page with the www prefix, a 301 redirect isn't activated. This is already a problem that needs to be fixed.
A nonworking 301 redirect on the main mirror page.


In case we open the page with the HTTP protocol, a 301 redirect is properly activated. There is no need to take any additional actions.
2. Robots.txt and sitemap.xml
A robots.txt file has been added to the site and indicates which pages mustn't be indexed by Adsbot-Google.

Since the robots.txt closes the pages from Adsbot-Google, they must also be closed from AdsBot Mobile Web Android and AdsBot Mobile Web. If this is left unconfigured, the website won't be properly indexed on mobile devices.
A sitemap.xml file has been added and configured for 36 languages supported by the website. This equals 1917 translated pages. The website developers also added an alternate attribute and an hreflang tag to avoid duplicate pages.
3. HTTP headers and the 404 error page
If a website doesn't have the requested URL address, a server must return a 404 error. The design of the 404 error page should allow visitors to continue using the website.

If needed, you may customize the 404 error page with text and a unique design matching your website. Otherwise, browsers will use a standard design.
4. Broken links
Broken links lead to non-existent pages, documents, files, or images. This harms behavioral factors and slows down website promotion. Therefore, make sure all broken links and detected and removed in a timely manner.
The URL check-in Screaming Frog SEO Spider – all 1741 links work.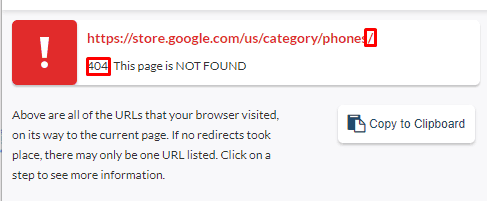 5. Clean URLs
All website pages should have clean URLs or user-friendly URL addresses. For example, instead of "- site.com/?pag=1&24%" use "site.com/catalog". Relevant words in the URL provide search engines with more information about the page.
We open the Phones page and select Pixel Cases, a page with accessories appears with several default filters. Such a technical solution results in an unreadable URL address.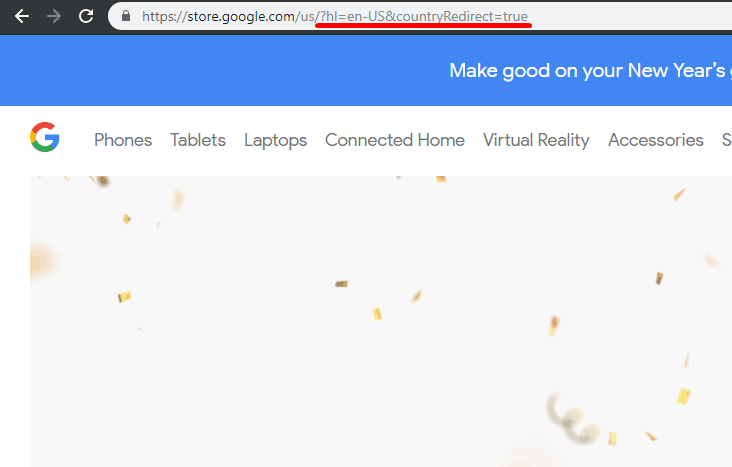 6. Title, description meta tags
The title of a page is indicated with a title tag. It's visible to both users and search bots. Using this tag, people select the websites that are the most relevant to the entered request.

A description meta tag supplements the content of a title. The description can be expanded to several sentences that briefly describe the main idea of the viewed page. The description is important for search engine promotion and must be used on every page. If a website has a lot of pages, and you cannot indicate descriptions manually, use programs that can do this automatically.
7. Optimized headings
Headings form the structure of a page and make its content more friendly to users and search engines. Headings have a six-step hierarchy and appear from the largest (H1) to the smallest (H6).
The analyzed website has pages without an H1 heading or with H1 duplicates.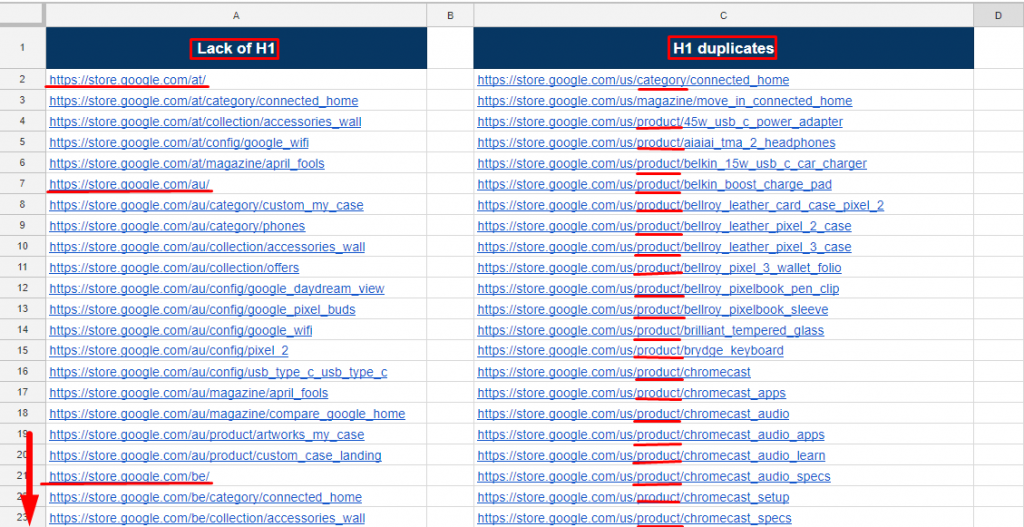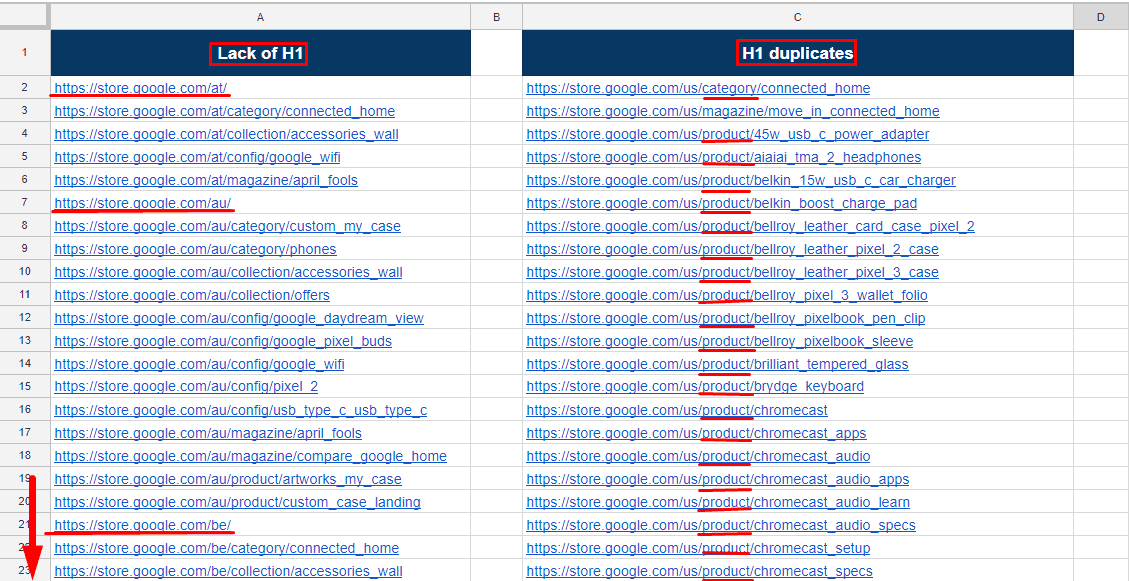 To create simple and convenient navigation, the size of headings shouldn't be chaotic. Change the hierarchy from H1 to H6 only if this really helps to structure the content.
8. Page speed
75% of users close a website if its pages load more than 4 seconds. Moreover, 50% of users expect websites to download in less than 2 seconds.


If a website is small, it's better to test all its pages. To do this, you can use Pingdom Website Speed Test, and Google PageSpeed Insights. If there are a lot of pages, you will need a random check. In our case, we have tested the main page, category page, and product page.
9. Micro markup
Micro markup helps search bots and other functional programs to navigate the structure of a website. Otherwise, the information will be processed more slowly and the indexing will take additional time.
Micro markup greatly varies and is selected for every website individually. However, the most common types are breadcrumbs and document rating stars.


10. Pagination pages
Pagination pages are the pages that aren't promoted in search engines and used to display a catalog of products. Customizing pagination pages, make sure they don't result in duplicates and additional meta tags. Otherwise, this will adversely affect website indexing in search results.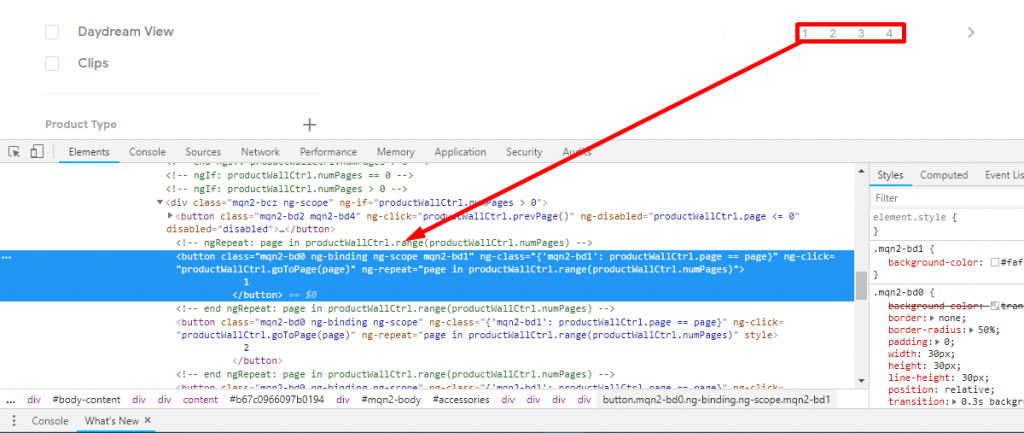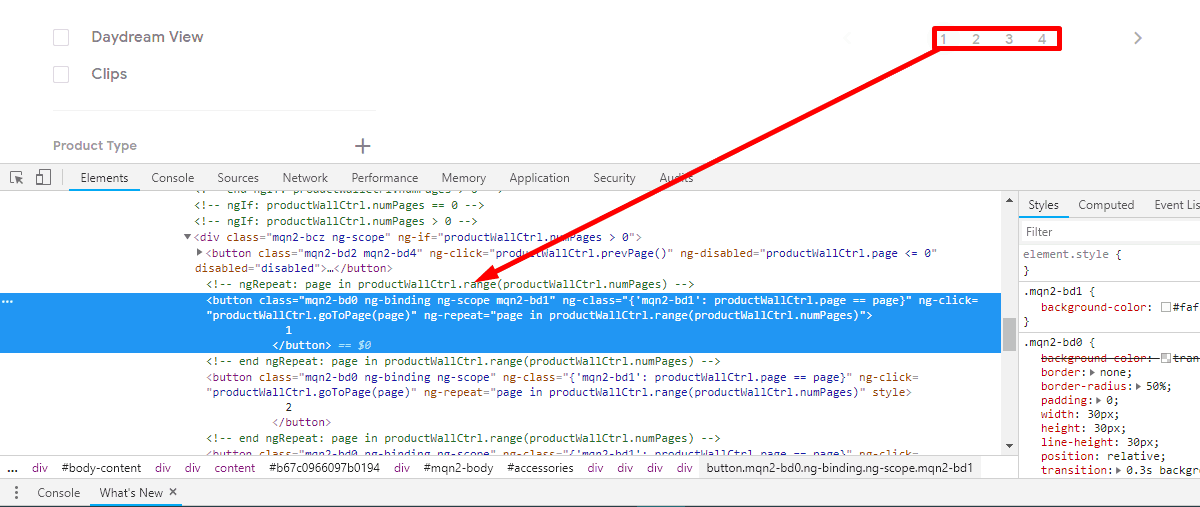 11. Extra code on website pages
If there is an extra code on your website, search engines will have a harder time studying its content. This will harm the indexing time of problematic pages and may increase the load speed.
Large block styles must be added to an external CSS table.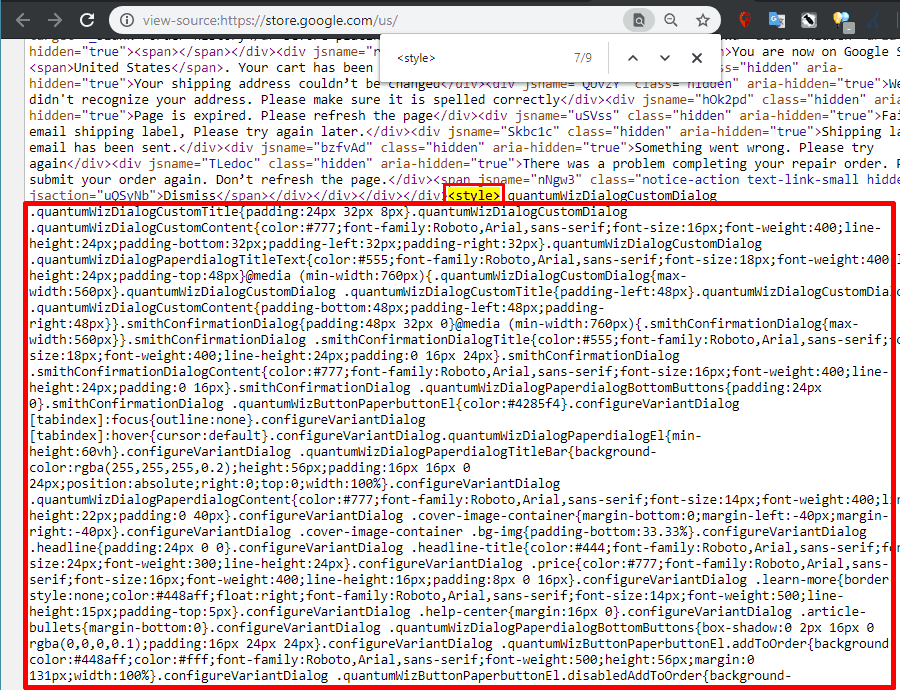 12. Duplicate website elements
Duplicate pages reduce the uniqueness of published content and have a negative effect on website ranking in search results. Identical text fragments are often found on the filter and pagination pages with numerous product cards that need a brief description.
13. Sequence of product page links
If a website includes an excessive number of improperly configured links, this will certainly result in other critical errors, such as duplicate pages, decreased website load speed, and search indexing issues.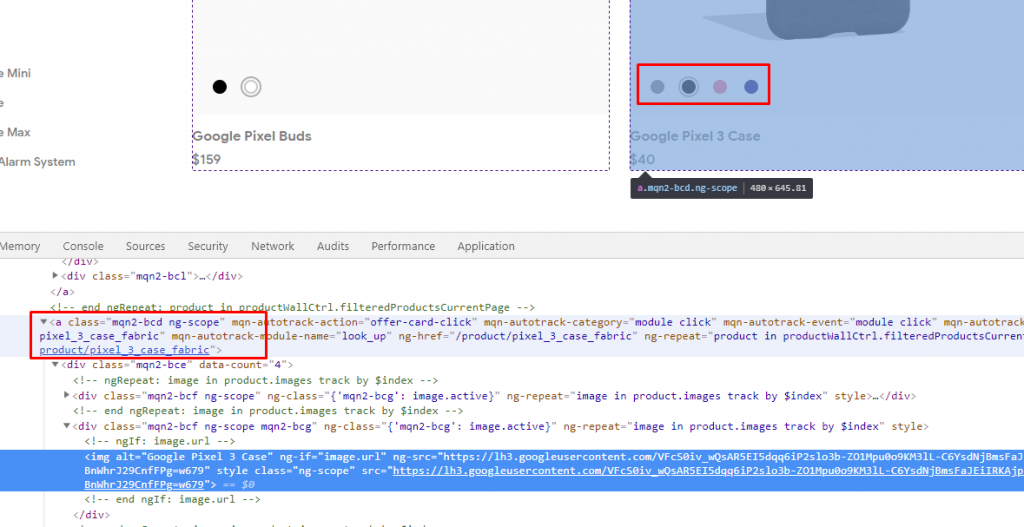 14. Image optimization
This helps search engines to process the content of a website and allows users to understand the content of an image even if, for some reason, it isn't displayed. Additionally, for better optimization, you may use a title tag (a short text that is displayed when an image hovers).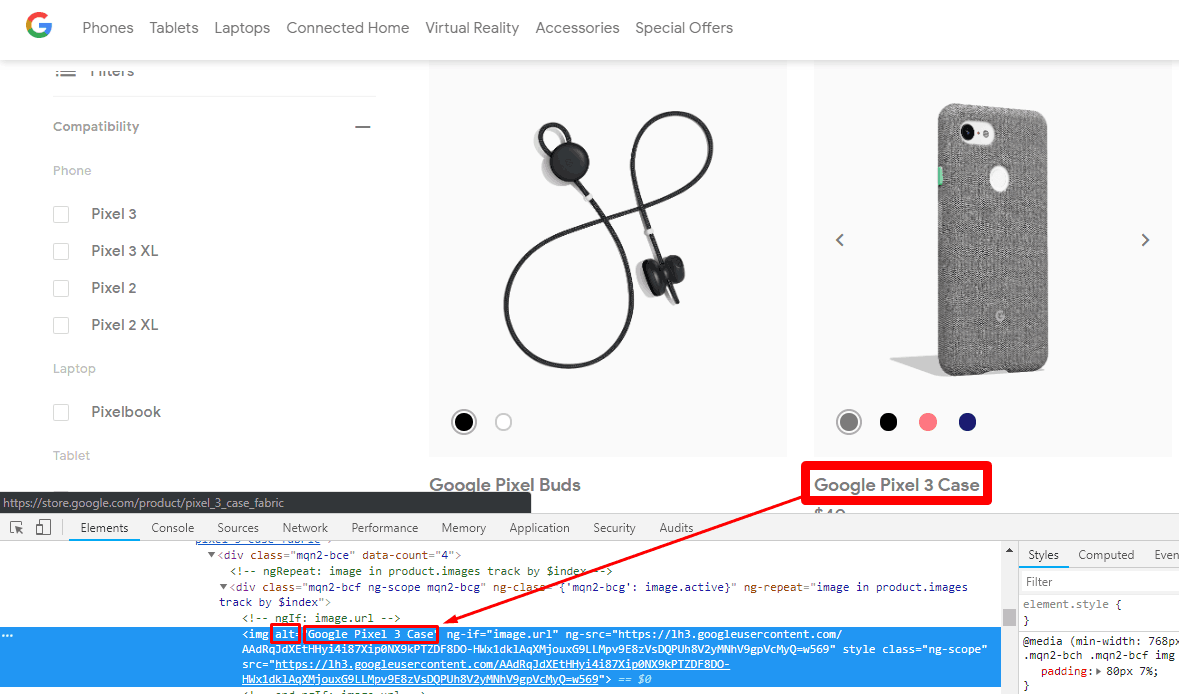 15. Audit of extra outbound links
Don't link to other resources when this is irrelevant or unnecessary. Outbound links may result in traffic loss and make the website less attractive to search engines. At the same time, there are situations when links to landings, forums, social media, and other related resources facilitate website promotion.
The website includes outbound links to 14 external website. These are Google's subdomains and authoritative sites.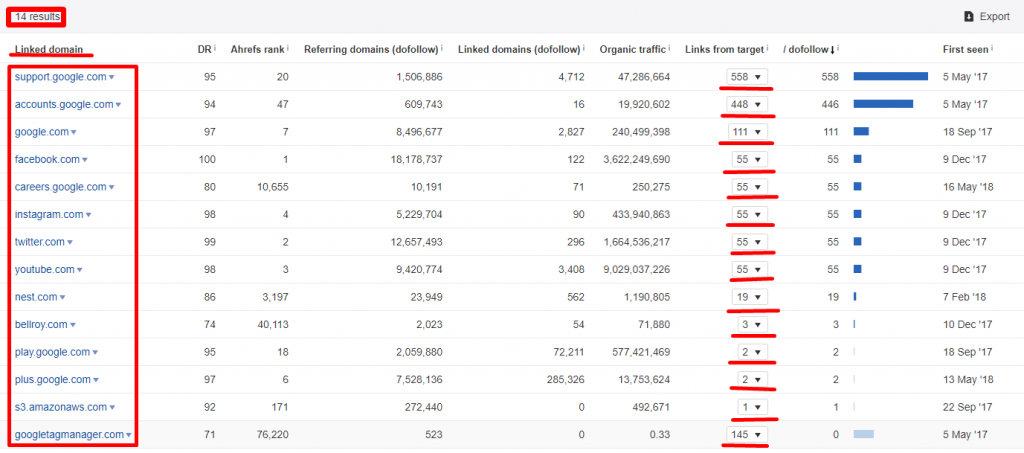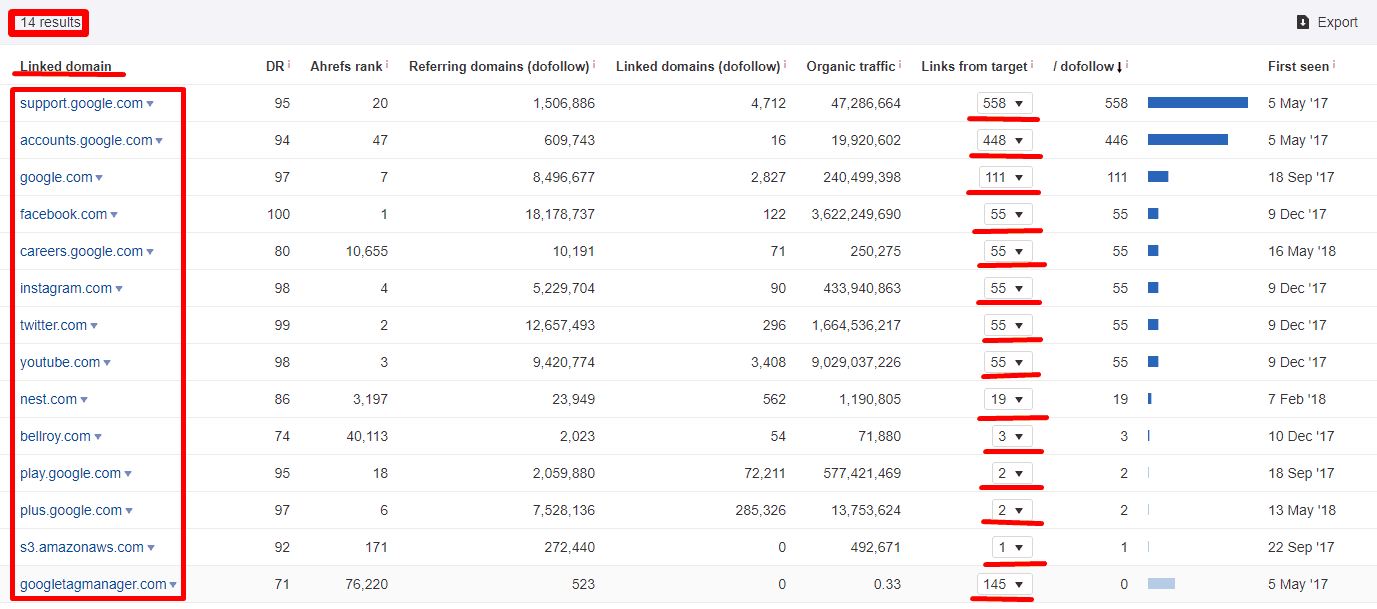 16. Audit of the indexing of technical pages
Technical pages must be closed from indexing not only with a robots.txt file but also using the meta tags in a HEAD element. Also, you need to add a «rel="» attribute that disallows following the links on closed pages.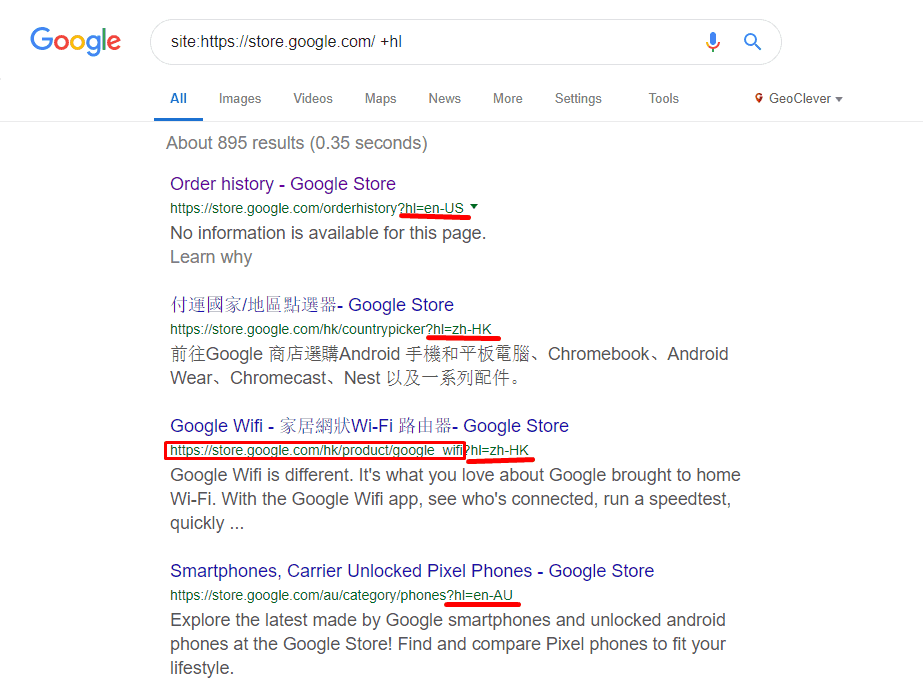 17. Website link mass
The site has an extended link mass since Google Store products are sold in 36 countries around the world. It is referred by 32,399 domains with Google Play being the most active.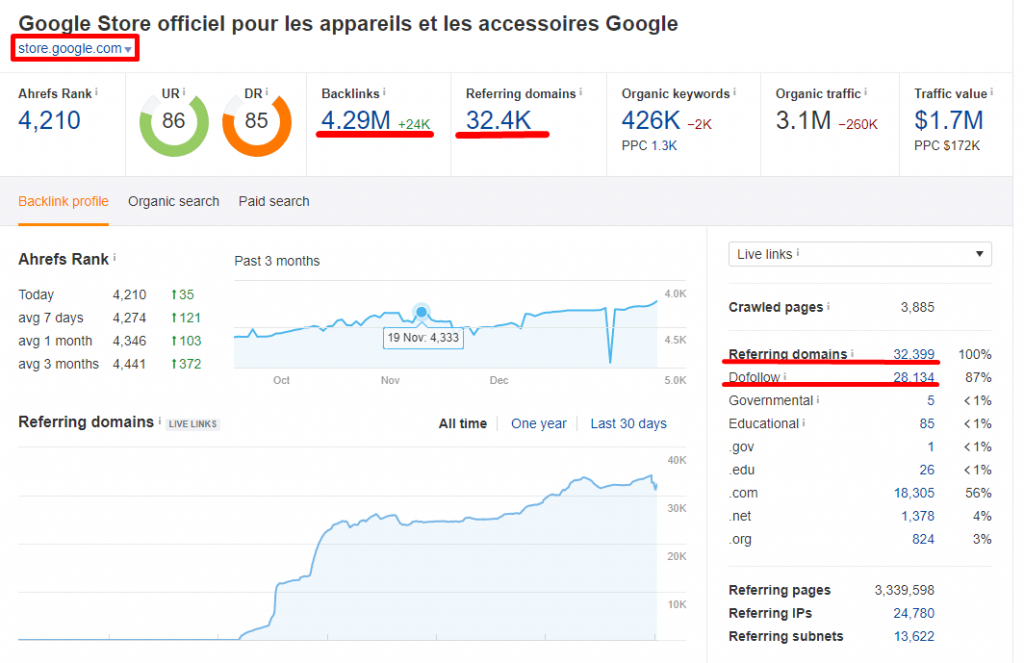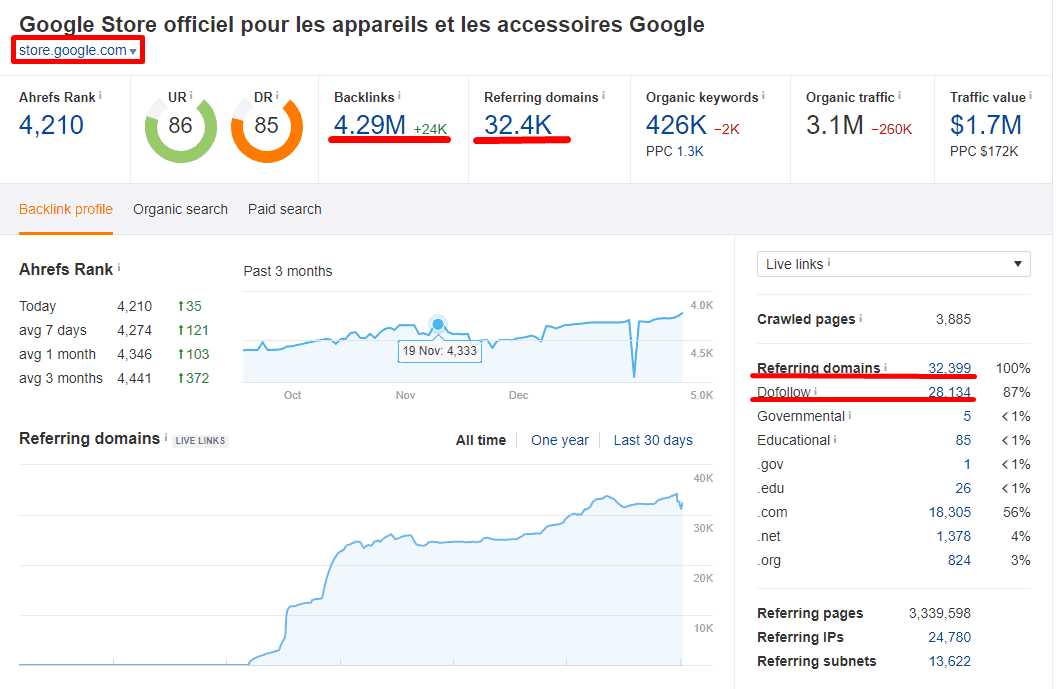 Except for Google Play, all domains with a "dofollow" attribute are leading to various blogs and forums (32,404 links in total). There are also 5,746 domains with the "" attribute.
Create a concise template for an SEO audit
To make your template really professional and reliable, create it simultaneously with the SEO audit recording all shortcomings and necessary changes. Otherwise, you may forget many important nuances after completing the full technical audit.
Remember about SEO Audit
If you open a pub but nobody finds out about it, you will have no clients and revenue.
If you don't carry out regular SEO audits, you won't be able to consolidate your position as a search leader and the competitors will outpace you.
SEO is a must for everyone who plans to develop their website for at least 10 years. It's inevitable to have free organic traffic.