Ready to elevate your content marketing game? ? Look no further! In our comprehensive article, "21 Best Content Marketing Platforms for 2023," we've carefully curated a list of top-notch solutions to help you streamline your content creation and distribution efforts. These platforms cater to a wide range of tasks and goals, enabling you to:
Craft engaging, SEO-optimized content
Schedule and automate social media posts
Analyze website performance and user experience
Generate data-driven insights for targeted campaigns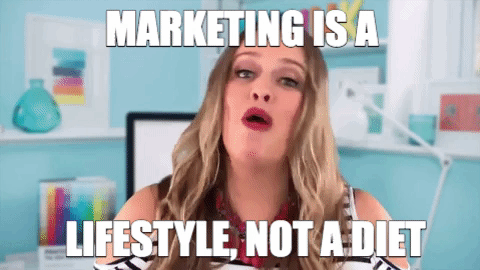 Among the platforms featured is Plerdy, a powerful tool that excels in UX analysis. Plerdy's heatmap technology and user behavior tracking enable you to understand your audience better, optimize your site's usability, and, ultimately, drive higher conversions.
We will explore each platform's characteristics in this article.
These tools will improve your content marketing skills and boost your brand's online presence, regardless of your experience.
Get ready to master content marketing with the "21 Best Content Marketing Platforms for 2023". Buckle up and join the journey!
What Are The Types Of Content Marketing?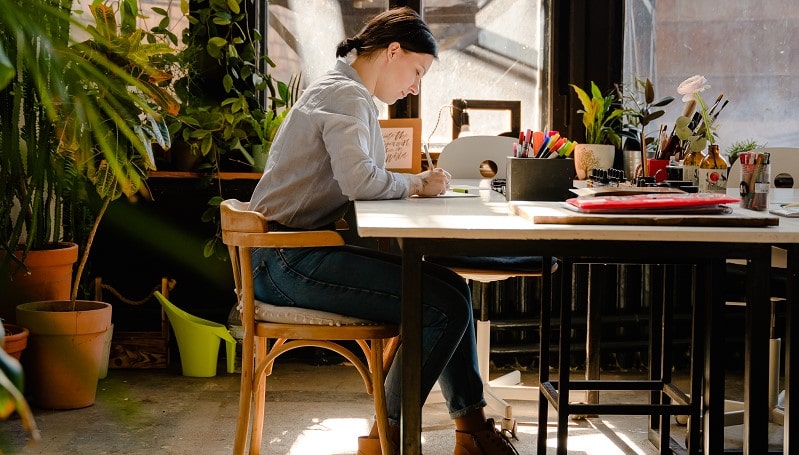 Content marketing, the lifeblood of digital success, comes in many flavors to captivate audiences and propel businesses forward. By understanding the various types of content marketing, you can create a tailored strategy that resonates with your target audience and elevates your brand.
Dive into this treasure trove of content types to take your marketing efforts up a notch:
Blog posts: A versatile staple that educates, informs, or entertains readers.
Infographics: Visually engaging data presentations for easy digestion.
Case studies: Real-life success stories showcasing your brand's expertise.
E-books: Comprehensive, long-form resources providing in-depth information.
Podcasts: Audio content for on-the-go learning and entertainment.
Videos: A dynamic format that offers an immersive experience.
Webinars: Live, interactive sessions with a specific focus and Q&A opportunities.
Social media: Bite-sized, shareable content to spark conversations and build communities.
Mixing and matching these formats to cater to diverse tastes and preferences is key to successful content marketing. In addition, offering an array of content ensures your audience stays engaged and hungry for more. For instance, complement your informative blog posts with eye-catching infographics and interactive webinars to keep your followers on their toes.
Content marketing is your ticket to crafting a thriving online presence in glorious forms. So ride the wave of these diverse content types and watch your brand soar to new heights.
Criteria for Choosing the Best Content Marketing Platforms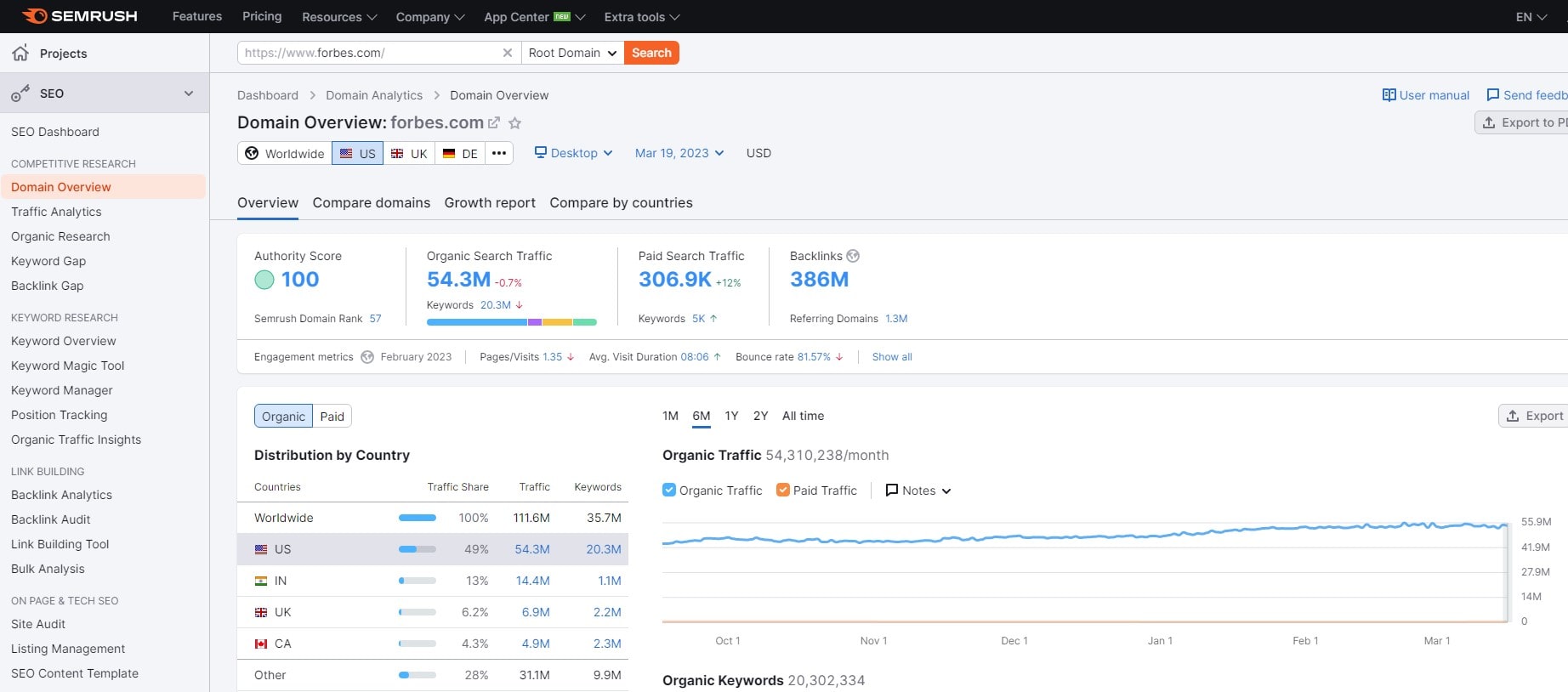 Hey there! Let's talk about picking the best content marketing platform for your business. It can be a real game-changer, so let's dive into the key criteria you should consider.
Ease of use: Pick a user-friendly and intuitive platform to avoid wrestling with a complicated interface.
Integration: The platform should play nice with your other marketing tools, making your life a breeze.
Analytics: Data is king – choose a platform that provides insightful metrics to optimize your content strategy.
Customization: A one-size-fits-all approach will help to cut it. You need a platform to tailor content to your brand and audience.
Budget: Keep an eye on the price tag, but remember you get what you pay for. Strike a balance between cost and value.
I once worked with a platform with bells and whistles, but the learning curve was steep. After switching to a more user-friendly option, our team saved time and boosted productivity. So, remember that the best platform for you is the one that checks all boxes and helps you hit the ground running. Good luck in your quest for a cool content marketing platform!
List of 21 Best Content Marketing Platforms
The "21 Best Content Marketing Platforms" unveils a goldmine of innovative solutions tailored to your unique needs. Each platform boasts distinct features that will propel your content strategy to stellar heights, ensuring your brand remains a cut above the rest. So delve into the list and handpick the nice content marketing platform to boost your online prowess and amplify your digital footprint.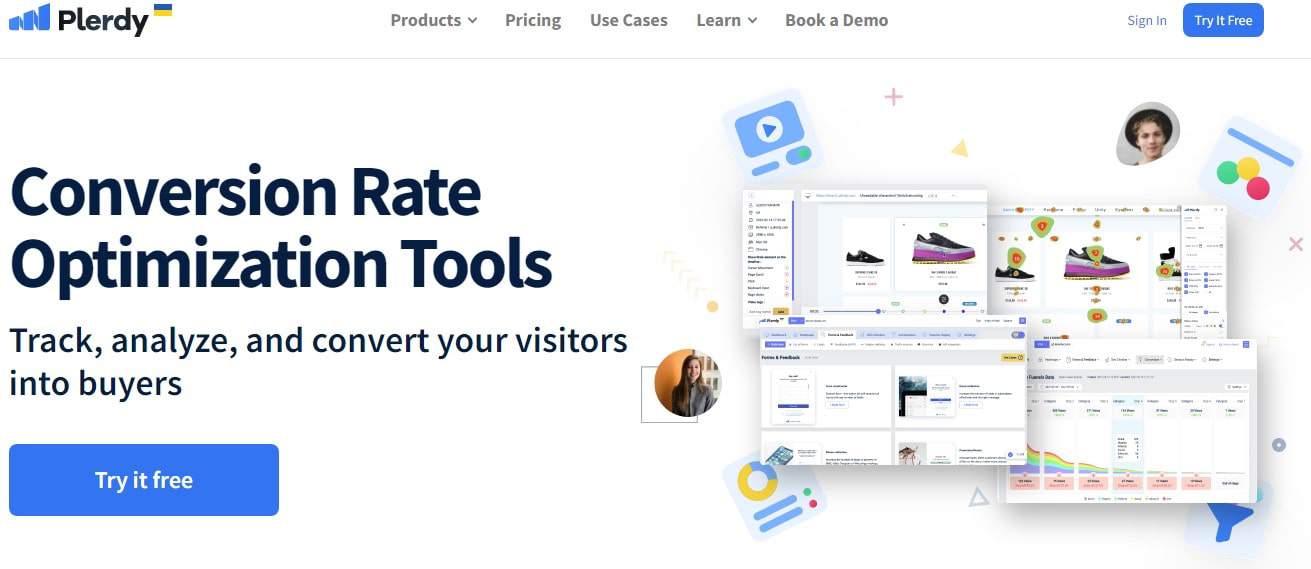 Unlock the full potential of your online presence with Plerdy, an all-in-one content marketing platform designed to skyrocket your site's performance. Say goodbye to tedious trial-and-error methods, and embrace the future of digital marketing with Plerdy's robust suite of tools.
Plerdy's comprehensive approach to content marketing covers all bases, from SEO optimization to conversion tracking. Utilize the platform's multi-faceted features to gain a competitive edge and make your website the top choice for your target audience. With Plerdy, you can:
Optimize your content for search engines with expert guidance
Track user behavior to understand their preferences better
Improve website usability with insightful heatmaps
Increase conversion rates through targeted pop-ups and smart forms
Plerdy's dynamic platform boosts your online visibility and empowers you to make data-driven decisions for a seamless user experience. For example, by leveraging Plerdy's heatmaps, you can pinpoint areas that need improvement and fine-tune your site accordingly. This way, you ensure your visitors stay engaged and ultimately become loyal customers.
In a digital landscape where standing out is paramount, Plerdy emerges as the ace up your sleeve. So don't let the opportunity slip away – harness Plerdy's cutting-edge tools to transform your content marketing strategy and elevate your online presence to new heights.

Allow me to introduce you to BuzzSumo, a game-changing content marketing platform making ripples in the business. BuzzSumo stands out for its ability to help you:
Uncover hot content ideas
Monitor trends in real-time
Identify key influencers
Analyze competitors' strategies
Track your content's performance
I was in dire need of fresh ideas for a client's blog once. BuzzSumo saved the day by revealing the most shared content in its niche. As a result, I was able to whip up some high-impact articles that boosted engagement and drove traffic through the roof!
What sets BuzzSumo apart is its laser focus on content research and analysis. You'll never miss a beat; it keeps you in the loop with trending topics and industry chatter. Plus, the competitor analysis feature is like having a crystal ball – you can peek into your rivals' playbook and stay one step ahead of the game.
BuzzSumo is, in a nutshell, a content marketer's fantasy come true. It's an invaluable tool that helps you strike gold with your content strategy, giving you the edge to splash in the digital ocean.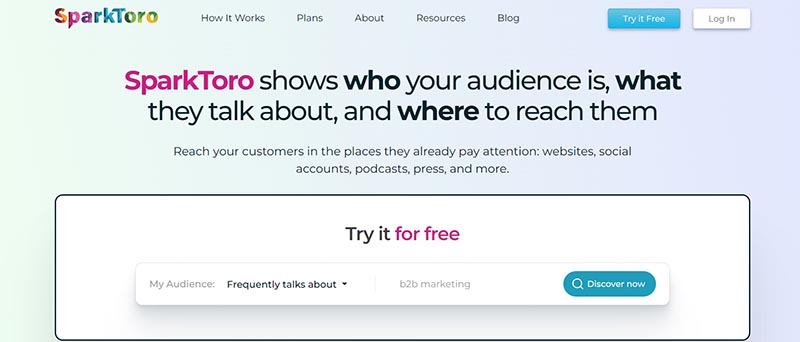 Let me introduce you to SparkToro, a cutting-edge content marketing platform that's been turning heads in the industry. My experience with it has been amazing, and you'll find it incredibly useful too.
Some of SparkToro's top-notch features include:
Identifying your target audience's online habits
Discovering influential voices in your niche
Uncovering popular content and hashtags
Analyzing your competitors' strategies
Assessing your marketing campaigns' performance
Once, I was working on a site to expand my client's reach, and SparkToro was my ace in the hole. I crafted a highly-targeted campaign that boosted brand visibility by pinpointing where their audience hung out online.
SparkToro's laser focus on audience intelligence sets it apart, ensuring you always have your finger on the pulse of your target market's behavior. In addition, its competitive analysis feature lets you peek behind the curtain and gain valuable insights into your rivals' tactics.
I've found it a remarkable content marketing tool, and I'm confident you'll also appreciate its capabilities. Some of SEMrush's standout features include:
In-depth keyword research
Competitor analysis and insights
Backlink tracking and management
Comprehensive site audits
Content optimization suggestions
I recall working on a project to improve a client's organic search performance, and SEMrush was my go-to weapon. With its extensive keyword analysis, I pinpointed high-value search terms and optimized the content, propelling the website's rankings sky-high.
What makes SEMrush shine is its all-in-one approach to content marketing and SEO, giving you the upper hand in a fiercely competitive digital landscape. It's like having a secret weapon that helps you stay ahead of the curve and dominate the search results.
In essence, SEMrush is a content marketer's best friend. It equips you with the tools to craft winning strategies, ensuring your content shines bright like a beacon in the digital sea.

Let me provide you with some information on StoryChief, a platform for content marketing that has been making waves in the market. Some of StoryChief's top features include:
Streamlined content creation and collaboration
Multi-channel publishing with a single click
Built-in SEO analysis and optimization
Performance tracking and analytics
Social media scheduling and automation
Once, I worked with a team to revamp a client's content strategy, and StoryChief was our lifesaver. The platform allowed us to collaborate seamlessly, simplifying the content creation process and helping us deliver top-notch articles in record time.
StoryChief's real strength lies in its ability to centralize your content marketing efforts, ensuring you stay organized and efficient in a fast-paced digital world. In addition, its SEO analysis and optimization features are like having a marketing guru by your side, guiding you toward success.

Let me introduce you to Upland, a comprehensive content marketing platform making quite a splash in the industry. I've enjoyed using it, and I'm confident you'll find it a game-changer for your marketing efforts.
Some of Upland's impressive features include:
Robust content creation and management tools
Multi-channel marketing automation
Personalized customer engagement strategies
Detailed analytics and reporting
Seamless integration with popular CRM systems
I remember working on a website where I needed to streamline the marketing process for a client, and Upland was the perfect solution. With its automation capabilities, I put campaigns on autopilot, saving time while driving fantastic results.
Its all-in-one approach sets Upland apart, acting as a one-stop shop for your content marketing needs. It's like having a Swiss army knife at your disposal, ready to tackle any challenge and keep your campaigns running like a well-oiled machine.
It equips you with the marketing tools necessary to create, manage, and optimize your marketing strategies, ensuring you stay ahead in the ever-evolving digital landscape

I've got to tell you about OneSpot, an innovative content marketing platform, one of the best in the industry. I've had the chance to use it myself, and I can't wait for you to experience its groundbreaking capabilities.
Some of OneSpot's top-notch features include:
AI-driven content personalization
Cross-channel content delivery
Real-time engagement tracking
Comprehensive analytics and insights
Seamless integration with existing marketing tools
OneSpot was our knight in shining armor, using its AI technology to tailor content perfectly, boosting engagement and conversions like never before.
OneSpot's standout feature is its intelligent personalization, which allows you to deliver the right content to the right person at the right time – a content marketer's dream come true! With OneSpot in your arsenal, you can captivate your audience and leave your competition in the dust.
In a nutshell, OneSpot is a powerful ally for any content marketer. It provides cutting-edge tools to create engaging, personalized content that resonates with your website and drives traffic.
Guess what? I stumbled upon ClearVoice, a content marketing platform that will leave you in awe. It's to tackle content creation, collaboration, and distribution like a pro.
What sets ClearVoice apart? Check out these fantastic features:
A talent network of top-tier content creators
Streamlined project management and collaboration tools
In-depth analytics and performance insights
Integrations with popular marketing tools
I needed high-quality content quickly. ClearVoice helped me connect with expert writers, making my job a breeze. The project management tools saved me time and kept everyone on the same page.
Simply put, ClearVoice is a content marketing platform you may not have realized you needed. With a powerful combination of talented professionals and user-friendly tools, you'll find creating and managing content that drives results easier than ever. So don't wait – give ClearVoice a shot and watch your marketing efforts soar!
Hubspot, a content marketing platform, is a marketer's Swiss Army knife. However, it streamlines all your marketing activities. Here's the lowdown on Hubspot's impressive features:
All-in-one marketing, sales, and customer service platform
Comprehensive inbound marketing tools
Automation, analytics, and lead generation capabilities
CRM integration for seamless customer management
Picture this: I juggled multiple projects, and Hubspot swooped in like a superhero, helping me automate email campaigns, track leads, and create targeted content that resonated with my audience. What a breath of fresh air!
In a nutshell, Hubspot is the content marketing platform you've been dreaming of. You can elevate your marketing game with its all-encompassing approach and powerful tools. So, don't hesitate – to dive into the world of Hubspot and prepare for a marketing experience like no other!

Do you know that feeling when marketing projects feel like a runaway train? Finally, I found the ultimate solution – Coschedule, a content marketing platform that brakes down chaos and keeps your campaigns running smoothly.
As a result, the platform streamlines collaboration and keeps you in the driver's seat, steering projects toward success.
Here are some standout features that make Coschedule a marketing powerhouse:
Unified marketing calendar for planning and scheduling
Social media scheduling and analytics
Blog and content management
Team collaboration and task assignment
Integrations with popular marketing tools
Take it from me – I was swimming against the tide, struggling to organize my team and projects. But Coschedule turned the tide, allowing us to sail through our workflow easily. It's like having a personal assistant that helps you orchestrate your entire marketing symphony.
Coschedule is a treasure trove of efficiency in a world where time is money. With its comprehensive suite of tools, it'll be your trusty sidekick, helping you navigate the choppy waters of content marketing. If you're ready to take the helm and steer your marketing ship to success, look no further than Coschedule!
Do you know that sweet spot where content and marketing meet to create a delightful experience for your audience? PathFactory is the platform that gets you there. Think of it as the secret ingredient that spices up your marketing strategy and makes it more delicious for your prospects.
With PathFactory, it's all about guiding your customers through a journey that feels tailor-made for them. By serving the right content at the right time, you'll keep them engaged and returning for more. It's like being a master chef who can whip up the perfect dish for each guest.
Check out these mouth-watering features that PathFactory offers:
Content Insights – measure engagement and track performance
Content Activation – create personalized content experiences
AI-driven content recommendations – serve up relevant content
Integration with marketing automation and CRM tools
Analytics to measure impact and ROI
Just imagine the possibilities – I've seen firsthand how PathFactory turns window shoppers into loyal customers by delivering a smooth, personalized experience. It's like having a cool weapon in your marketing arsenal that helps you hit the bullseye with your target audience.
Take advantage of the opportunity to turbocharge your content marketing strategy. Give PathFactory a try and watch your campaigns soar to new heights!

Picture this: you're juggling countless tasks, deadlines are closing in, and you need your content to be top-notch. Enter Acrolinx – your knight in shining armor, here to help craft engaging, high-quality content.
Acrolinx works like a content maestro, orchestrating every piece of your puzzle. It ensures that your writing is clear, consistent, and on-brand. With this platform in your corner, you'll quickly score big with your readers.
Feast your eyes on these irresistible Acrolinx features:
AI-powered content guidance for top-notch writing
Terminology management to keep your brand voice consistent
Analytics to track and improve content performance
Seamless integration with your favorite content creation tools
Customizable rules for your organization's unique needs
The proof is in the pudding – I've seen Acrolinx in action, and it's like having an ace up your sleeve. Not only does it help you finesse your content, and gives you peace of mind, knowing that every piece you put out there is up to par.
So make your content sparkle with Acrolinx and watch your marketing strategy take off like a rocket!

Imagine having a creative genie at your fingertips, ready to whip up visually stunning and interactive content – that's Ceros for you. This cutting-edge platform empowers you to break the mold and create immersive experiences that leave a lasting impression on your audience.
Ceros is the go-to choice for marketers looking to add some pizzazz to their content strategy. It's like having a magic wand that transforms your ideas into reality, breathing life into your marketing campaigns.
Check out the jaw-dropping features that make Ceros stand out:
Drag-and-drop design tools for intuitive content creation
A vast library of customizable templates to kickstart your projects
Real-time collaboration to keep your team in sync
Built-in analytics for actionable insights
Seamless integration with your existing marketing stack
I've enjoyed working with Ceros, and it's nothing short of a game-changer. It takes your content marketing to a new summit, giving you the edge in today's competitive landscape. So buckle up, embrace the power of Ceros, and watch your brand skyrocket to the top!

Picture this: you've crafted great content, but it's lost in online noise. That's where Outbrain swoops in, a powerful marketing platform designed to get your content seen by the right audience.
Outbrain is the ace up your sleeve, helping you cut through the clutter and connect with users who are genuinely interested in what you have to offer. This platform is like having your marketing matchmaker, pairing your content with eager readers, and driving traffic like a well-oiled machine.
Here's a rundown of Outbrain's remarkable features that set it apart from the rest:
Native ad placements for seamless integration with top-tier publishers
Advanced targeting options to hone in on your ideal audience
A comprehensive dashboard for real-time campaign management and optimization
Detailed analytics to measure performance and make data-driven decisions
A flexible budget system to maximize your ROI
Working with Outbrain has been a game-changer. The platform breathes new life into content marketing, ensuring your hard work doesn't go unnoticed. So go ahead, and watch your content make waves across the web.

Imagine having a content marketing platform that works like magic – Uberflip is the real deal. It's like walking on cloud nine when your content finally gets the attention it deserves, all thanks to this intuitive platform.
Uberflip transforms your content into an immersive experience, engaging readers with personalized streams. It's like having a bespoke tailor for your content, crafting an unforgettable journey for each visitor.
Check out these amazing features that make Uberflip a must-have:
Personalized content hubs that cater to individual preferences
Seamless integration with marketing automation tools and CRM systems
AI-driven recommendations for optimized engagement
Customizable CTAs to boost conversions
Analytics and insights for data-driven content strategies
Uberflip is the next step in content marketing. You will wonder how you lived without it.

Imagine a time-saving, stress-free content marketing platform. Curata is your savior from tedious content curation activities.
It uses advanced algorithms to discover and curate the best content, making your job easier. It's a game-changer in content marketing, giving you the power to create and publish top-quality content effortlessly.
Curata's standout features include:
Machine learning algorithms that zero in on relevant, high-quality content
Automated content curation, freeing up your valuable time
Streamlined content calendar for seamless scheduling
Analytics to measure and optimize your content performance
Effortless integration with popular marketing tools and platforms
Since I started using Curata, it's been smooth sailing for my content marketing efforts. Curata will help your content strategy thrive in the future of content marketing.

Picture this: an all-in-one marketing platform that helps you streamline your campaigns and reach your target audience like a pro. SendPulse is the ace, enabling you to make the most of your content marketing efforts without breaking a sweat.
At the heart of SendPulse is its user-friendly interface, designed to make your life easier. With powerful tools, you can easily create captivating content and engage your audience.
Key features of SendPulse include:
Multi-channel marketing capabilities for email, SMS, web push, and more
Drag-and-drop email template builder for a polished, professional look
Advanced segmentation and personalization to target your audience effectively
Comprehensive analytics for performance tracking and optimization
Since I started using SendPulse, my marketing game has reached new heights. Don't let your content marketing strategy fall by the wayside – level up with SendPulse and experience a world of possibilities.

Buckle up because Promoboxx is about to revolutionize your content marketing game! With this cutting-edge platform, you'll empower your retailers to become marketing superstars, boosting brand visibility and driving local sales like never before.
Promoboxx stands out from the pack with its tailor-made solutions for brand-to-retailer marketing. It's the ideal choice for brands that want to strengthen their relationships with retailers and create a united front for reaching consumers.
Check out these amazing features of Promoboxx:
High-quality, customizable content that reflects your brand's identity
Comprehensive tracking and insights for data-driven decision-making
Seamless integration with social media, email, and display advertising
Dedicated retailer support to ensure success at every turn
Since I jumped on the Promoboxx bandwagon, I've seen a world of difference in my marketing strategy.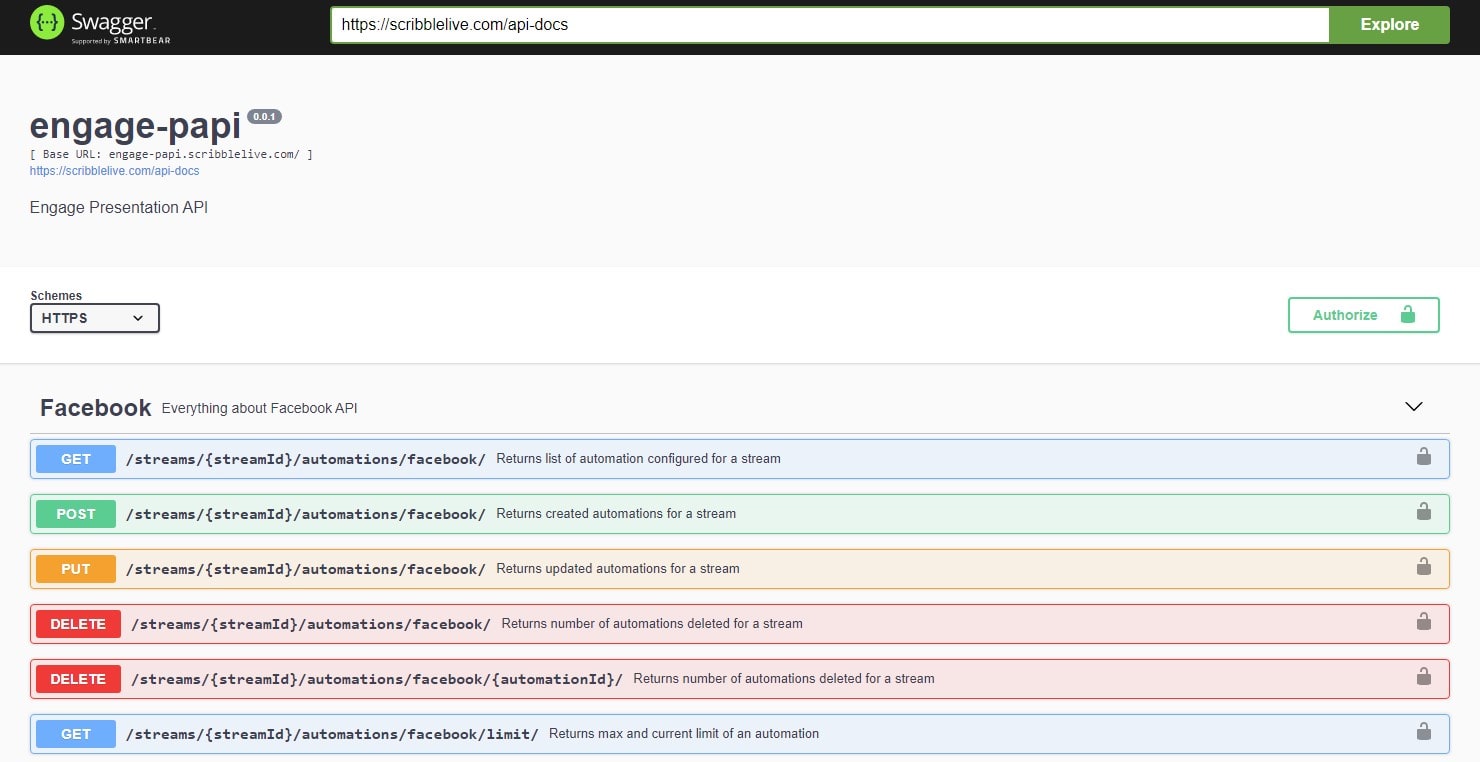 ScribbleLive: a vital content marketing tool. It is ideal for marketers who want to generate, manage, and optimize content in one place. Trust me, ScribbleLive is the real deal, and it'll change how you approach content marketing!
With ScribbleLive, you'll have the power to streamline your content creation process. This platform is a game-changer, offering a comprehensive suite of tools to help you craft compelling stories that resonate with your audience.
Feast your eyes on these incredible ScribbleLive features:
Collaborative planning and ideation for smooth teamwork
Efficient content creation and editing tools to save time
In-depth analytics to gauge performance and drive improvement
Robust integration with third-party platforms for seamless workflows
Interactive, real-time content to engage and captivate audiences
Since I took ScribbleLive for a spin, my marketing campaigns have been firing on all cylinders. It's like having an all-in-one Swiss Army knife for content, with everything you need to achieve marketing success. So, if you're eager to up your content game, look no further than ScribbleLive – it'll blow you away!

Let me introduce you to Meet Edgar – the content marketing platform that's like having your very own social media sidekick. It's the bee's knees when it comes to taking your social media strategy to the next level. No more worrying about constantly posting fresh content because this bad boy's got you covered!
Meet Edgar helps you create a seamless social media presence that keeps your audience engaged while saving you time and effort. Its secret sauce is a smart scheduler that automatically shares and recycles your top-performing content – so you can sit back and watch your online presence soar.
Here's a taste of what Meet Edgar has in store for you:
Automated content scheduling for hassle-free posting
Category-based organization to keep your content diverse and engaging
Evergreen content recycling for maximum exposure
URL shortening and in-app tracking to measure success
Browser extension for quick content curation and sharing
Since I've started using Meet Edgar, it's been like night and day for my social media game. My content stays fresh, my audience remains engaged, and I can focus on the bigger picture – all without breaking a sweat. So if you want to make your social media marketing as easy as pie, you've got to give Meet Edgar a shot. Trust me, and you'll wonder how you ever managed without it!

Let me tell you about ClickFunnels – the ultimate game-changer for marketers who want to hit it out of the park with their online sales strategy. This powerful platform streamlines the entire sales funnel process, making it a piece of cake to create high-converting landing pages and sales funnels that rake in the dough.
Gone are the days of juggling multiple tools and platforms – ClickFunnels has everything under one roof. With just a few clicks, you can design eye-catching funnels that'll have your prospects hooked from start to finish.
Here's a sneak peek at what ClickFunnels offers:
Drag-and-drop page builder for designing stunning pages in a flash
Pre-built templates to kick-start your creative juices
A/B testing capabilities for optimizing conversions
Integrations with popular email marketing and CRM tools
Comprehensive sales and marketing analytics for data-driven decision-making
I've been using ClickFunnels for quite some time now. My funnels are always on point, and I've seen a significant uptick in my conversion rates since jumping on board. So if you're ready to supercharge your online sales and marketing game, ClickFunnels is the way to go. Give it a whirl, and you'll see the fuss!
Bottom Line
As we wrap up our in-depth exploration of the "20 Best Content Marketing Platforms for 2023," it's evident that the marketing landscape has evolved tremendously. With many top-notch platforms at your disposal, it's time to level up your marketing game and capitalize on the wealth of opportunities these tools provide. From Skyword360 and Sprinklr to Oracle and Sitecore, there's a suitable solution for every marketing need.
Each platform offers unique features to empower businesses to excel in their marketing endeavors. With pricing plans that cater to various budgets, you can confidently choose the platform that aligns with your financial capabilities. Monthly subscriptions, free trials, and scalable options ensure businesses of all sizes can optimize their content marketing efforts.
To achieve successful content marketing, making the most of these platforms by using them to their fullest potential is crucial. Here are some noteworthy aspects to consider:
Comprehensive analytics and reporting
Integration with popular social media channels
User-friendly content management systems
Collaborative features for teams and freelancers
Tailored solutions for different industries
Plerdy, an exceptional content marketing platform, awaits your exploration. It offers robust analytics and valuable insights to help you elevate your marketing strategy. Don't hesitate – sign up today and take the first step towards transforming your marketing efforts!