The proliferation of NFT markets gives individuals a once-in-a-lifetime opportunity to show up and showcase their collections. This is done to facilitate more effective management of digital assets. If starting with NFTs, you should begin with our A-to-Z tutorial. You should use these guides whether you merely wish to generate, buy, sell, and auction non-fungible tokens or if that is your company's primary focus.
What is NFT Marketplace?
An NFT Marketplace Development Company usually keeps track of what's happening in the NFT marketplace Development. Researching the ecology of NFT platforms begins with defining what is being studied. Each NFT is unique since it has its unique identifying number and information. Since they are digital, no standard unit of value can be used to buy or sell them. New Forms of Media can take many forms, including but not limited to photographs, songs, movies, and other forms of art.
NFT marketplace is a public Blockchain platform. This platform is very young, but NFT developers and businesses are building a marketplace. Digital asset exchanges are the current financial trend. To enter the internet market, build your own. Nowadays, many individuals sell things across different platforms, and terms like Bitcoin trading and blockchain development technology are common terminology.
General Information of NFT Development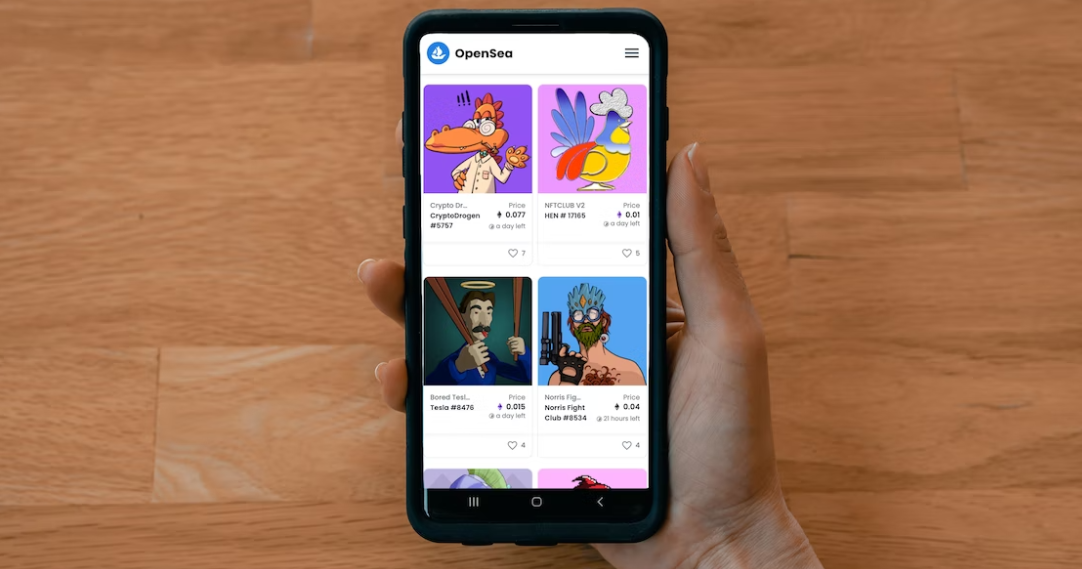 In contrast to fungible markets, which use the same currencies and blockchain across all of them, non-fungible markets accept a variety of distinct currencies. In their separate ways, each has advantages and disadvantages. Digital assets are distributed via universal non-fungible token websites and specialized peer-to-peer exchanges. In 2022, we may anticipate the debut of brand-new NFT marketplaces. All of these options are excellent routes to acquiring additional collectibles. Those working on NFT markets might draw inspiration from these solutions.
Important Features To Consider For NFT Marketplace Development
Once we get into the features, consider why NFTs and NFT marketplaces are so popular. Blockchain technology securely records all rights and facilitates digital asset management. Anyone may trade NFTs. Blockchain development technology ensures customers' orders are met.
Storefront for NFT marketplace: This is the single most important job. Previews, bids, owners, and running price history, among other data, should all be stored in this choice.
Wallet for NFT marketplace: Consumers must have a trustworthy online destination for the receipt and storage of NFTs. Different solutions pose different risks to financial safety, and these solutions vary widely. The NFT market service needs a pre-configured wallet for customers to deposit and withdraw tokens safely.
Search bar for NFT marketplace: Consumers should be able to find out as much as they can about the products they want as quickly and easily as possible. Everything should be put into groups based on the choices that can be made. Clients are happier when a search doesn't take much time or work.
Create Listings for NFT marketplace: Permit your customers to send and create their collectibles. Assist them in doing so quickly and without difficulty. Please create a form on that people may submit a file and their information. A title, a description, and tags are essential elements of information.
Buy or auction for NFT marketplace: In e-commerce, customers may buy and bid on things. Some customers prefer to wait until the price reduces before buying collectibles, attracting a bigger audience. Bidding is fun. Also, set a bid deadline. Buyers should know the current bid status. It helps online auction participants decide whether to buy a digital object altogether or keep bidding.
KYC/AML verification for NFT marketplace: The marketplace conducts KYC/AML verification for safety purposes and maintains an anonymized record.
A Brief Introduction To NFT Marketplace Development
The following are the measures required to construct a custom NFT marketplace development solution:
First, choose if you want to target a broad audience or a specific niche. You'll reach more people if you provide a comprehensive list of NFTs rather than just one choice.
Second, decide which blockchain platform you want to use for the marketplace. Ethereum and Binance Smart Chain are two of the most well-known examples. Your platform can also be configured to work with numerous blockchains simultaneously.
Once you have settled on a blockchain and a certain market niche, you can begin to think about the user interface and user experience of NFT marketplace development. First, ensure an easy experience for your users.
The next stage is to create smart contracts for your market and then implement them. Again, experts familiar with applicable regulations should be consulted for this purpose.
The fifth step is to find a safe place to keep the NFT that has been created and purchased. In addition, be sure that your platform safely stores all transaction records.
Integrate Third-Party Services: Payment gateways, Cryptocurrency wallets, social media platforms, and email services are just some of the third-party services that must be integrated into a thriving NFT marketplace. The resources above from external vendors are minimal; however, you may need considerably more. It is up to you and your company to decide how many integrations you need.
When you have finished creating the foundation for your NFT market, it is time to put it through its paces in a series of tests. This method may fix the system's flaws and improve the product.
To conclude the process, step eight is to launch your NFT marketplace and maintain it going forward. To meet the demands of your user base, you will need to enhance and modify your platform's able NFT Marketplaces.
The term "white-labeling" describes the process of disguising a product's or service's natural origin. For example, artists, collectors, and dealers can use the NFT Marketplace, a decentralized digital market, to buy and sell non-fungible tokens representing artworks and other assets.
NFTs Best Known Examples
Digital Artwork
GIFs
Digital collectibles
Music
Videos/Clips
Tweets
Games
Creative Writing
Pattern
Why are NFTs Popular?
NFTs' widespread acceptance can be due to their versatility as a substitute for physical and digital assets. For example, a token representing ownership of a home, piece of property, or even a pair of shoes might be created on a blockchain development platform like Ethereum or Cardano. If this were to occur, it would result in a traceable record of possession.
Axie Infinity and other P2E NFT video games are gaining popularity quickly. These NFTs may be used in many ways, including as proof of ownership, stand-alone works of art, and playable characters in the game.
New Financing Technologies (NFTs) pave the way for open and verifiable digital asset ownership, trading, and transfer. Using NFTs, you may create a distributed, reliable, and efficient market for buying and selling goods and services. NFTs have applications outside monetary transactions, such as marketing and public relations. This is why many businesses are turning to NFT marketing agencies to help them create and promote their unique digital assets. The global economic system may need to be rethought if NFTs become widely used.
Conclusion of NFT Marketplace Development
NFT Marketplace development is a rapidly growing market trend. Rising demand for the underlying network drives up the price of non-fungible tokens. On the other hand, you may hire a software development team to create a custom web application for you.
And because of their potentially lucrative futures, investors are flooding into blockchain development systems. Since this is the case, the NFT industry is a promising one in which to put money. Because of this, getting your NFT platform up and running as quickly as possible is vital if you want to start generating millions off the backs of other people's creations. First, create your own NFT marketplace with the help of NFTically, currently the finest option available. Since it provides many great advantages, creating a virtual storefront requires minimal effort. Now you may open doors to NFT fans, art lovers, and A-list celebrities.
To figure out what to do with crypto assets, you could want to take some courses or do some further reading on the subject. You may even talk to an expert to learn more about crypto.