When creating a website, CMS (Content Management System) should be selected for it. It allows adding and editing content of the website without involving specialists.
WordPress is one of the most widely-used CMS. 34% of all websites worldwide use this CMS – from personal blogs to resources of large companies. This is rather simple as WordPress system is fully independent and does not require any support expenses or subscriber fees for using it. It also provides wonderful features, has a unique design, and gives the user freedom of actions.
If compared with other CMS, this system can be easily modernized and extended with all necessary functionality with much lower expenses. Other WordPress advantages:
customizable design
SEO-friendly – websites with this CMS are successfully optimized by search engines and are very convenient for efficient SEO.
adaptive mobile websites
flexible media file management
simple management even on the go
high performance
high safety level
availability and ease of use.
Unlike CMS coded by developer companies, WordPress significantly reduces the risks when migrating to other viservices. Due to its popularity, it is easy to find specialists that work with this system. So this makes it even more popular!
We want to tell you about the latest TOP 50 WordPress websites according to awwwards.  This service awards the best Web designers, developers, and agencies. Many digital design experts worldwide get inspired, communicate, share their experience, knowledge, and useful criticism here.
TOP 50 WordPress websites
A bright example is the best teacher. We've prepared a top list of 50 WordPress design examples so that it would be clear how have they became top ones and how can you improve your website.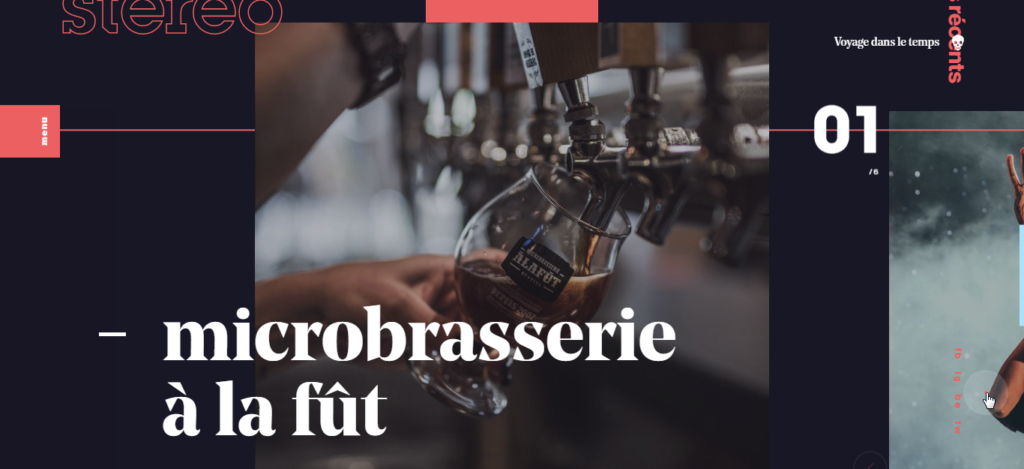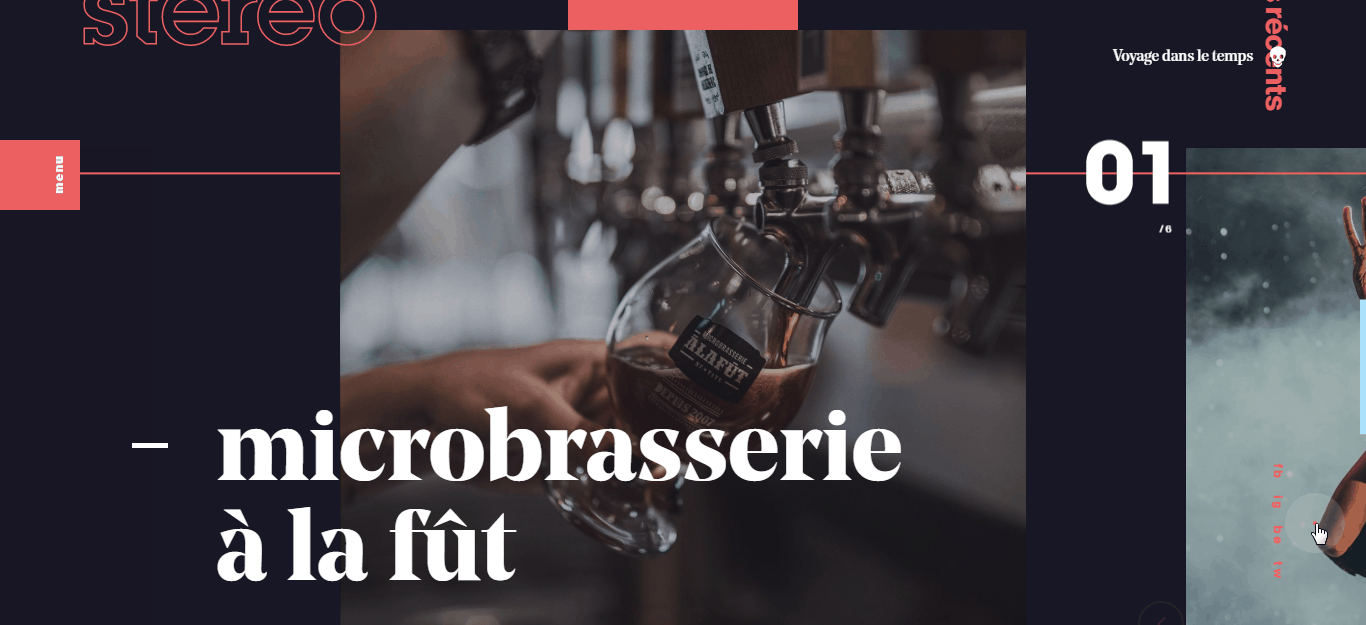 Developed by: Stereo Agency, Canada
Stereo is a Web agency that offers design and development services. The website is designed in bright tones with a minimum of text content that pops up when opening the page. Yet again the developers appear in the list of websites with the best design and they deserve it. This WordPress website certainly became a hero of the day!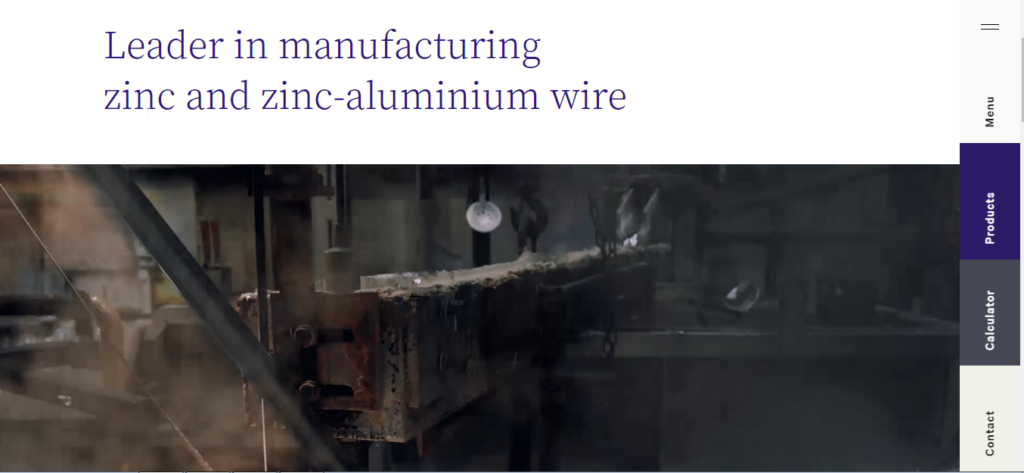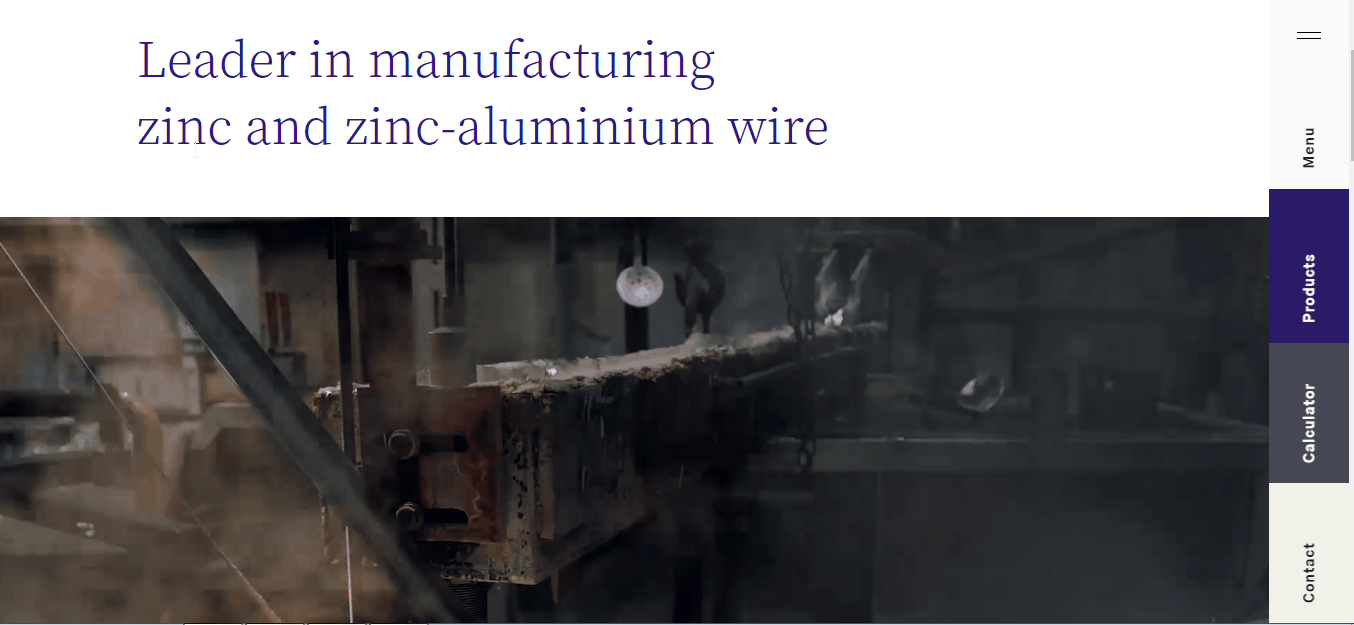 Developed by: EPIC Agency, Belgium
Zinacor is a company that specializes in producing zinc and zinc-aluminum wire used in thermal sputtering. It perfectly combines quality and experience in a fine fashion. The main page includes a video about the production process, a convenient and intuitive menu, and high-quality content. So due WordPress solution boosts their sales volume and production process.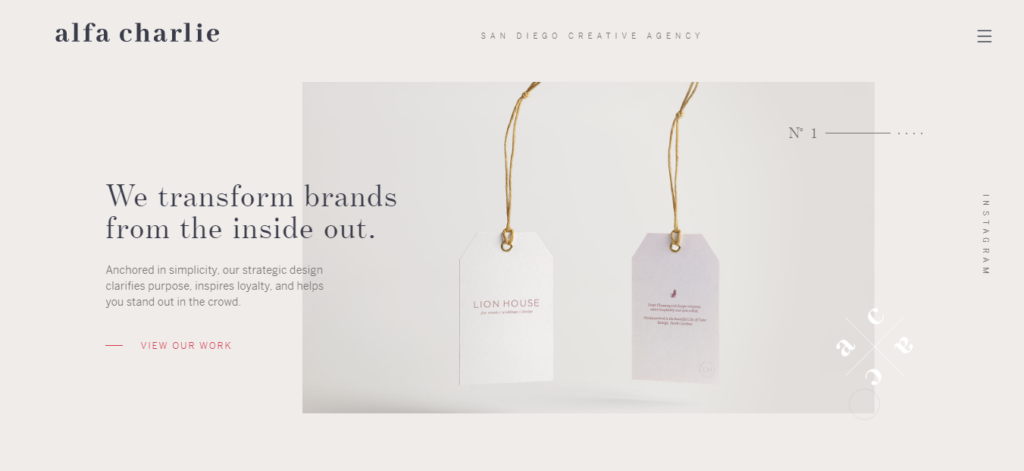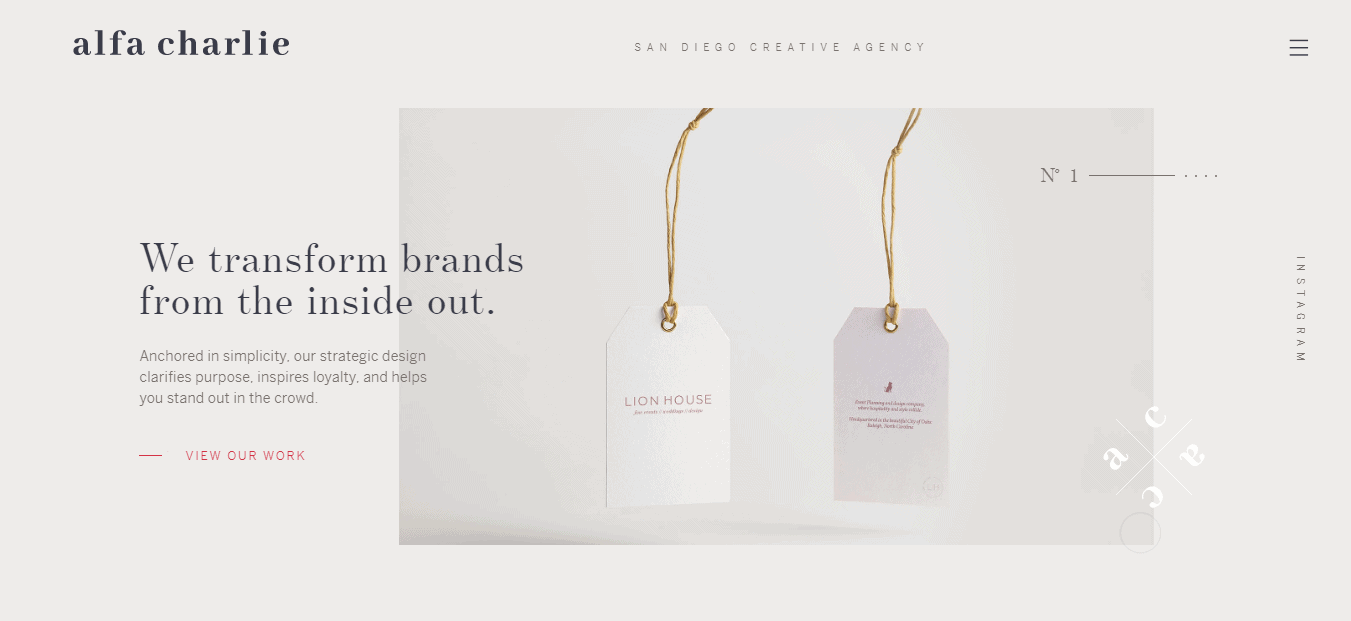 Developed by: Alfa Charlie, USA, California
It is a website of a creative agency located in San-Diego, California. It specializes in branding and Web-design. This agency offers their customers to change the brand from inside by setting a bright and original example of their website design. WordPress features allow doing it smoothly. It can be easily distinguished from many other Web-resources and deserves to be top-ranked.
Portfolio website of photographer Rafal Bojar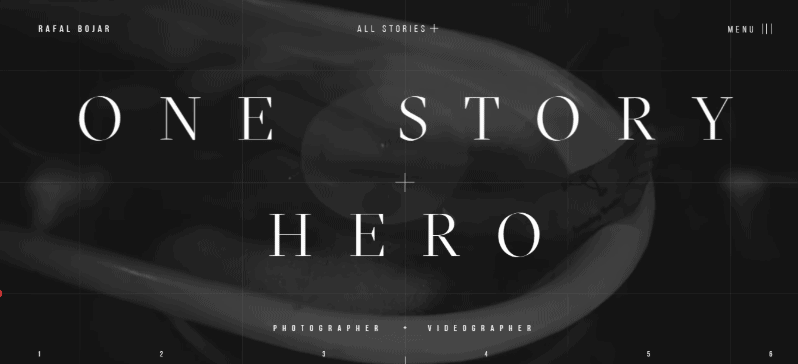 Developed by: Zhenya Rynzhuk, USA
One of the most creative and beautiful portfolio websites developed for Polish photographer and videographer Rafal Bojar. It represents his passion for creating beautiful visual stories that can attract anybody. Just visit the website and enjoy this stream of art. WordPress does not only provide you business solutions, but also immerses you into the world of artworks.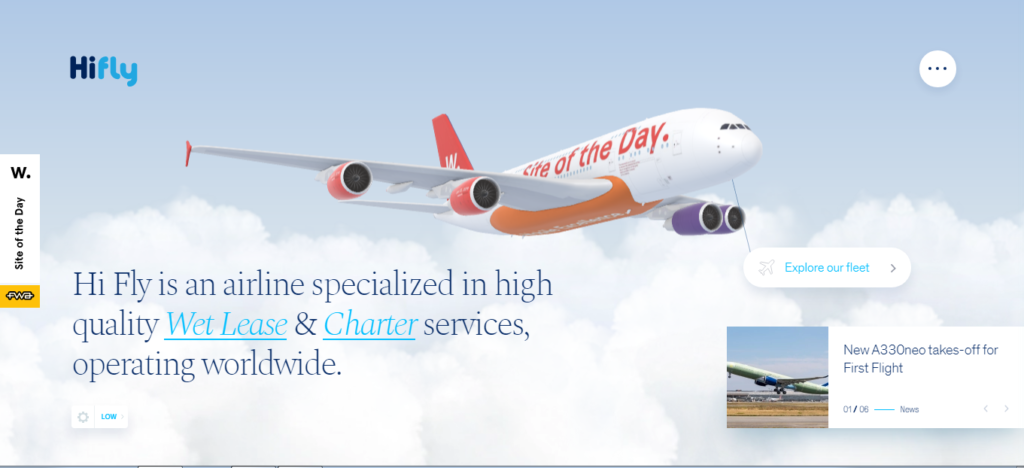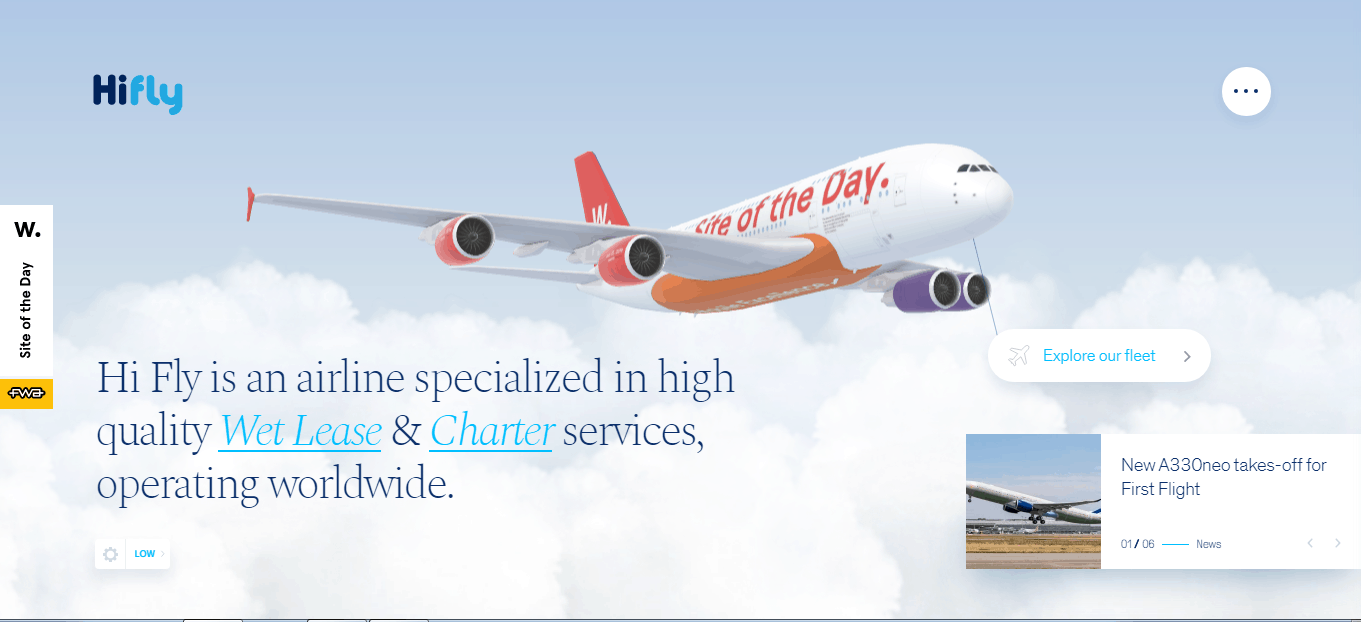 Developed by: Bürocratik, Portugal
This website has been developed for Hi Fly Airlines that provides high-quality services of Wet Lease&Charter worldwide. A rather creative and unusual design so as easy navigation are its main advantages. A WordPress website will take your visitors into the sky!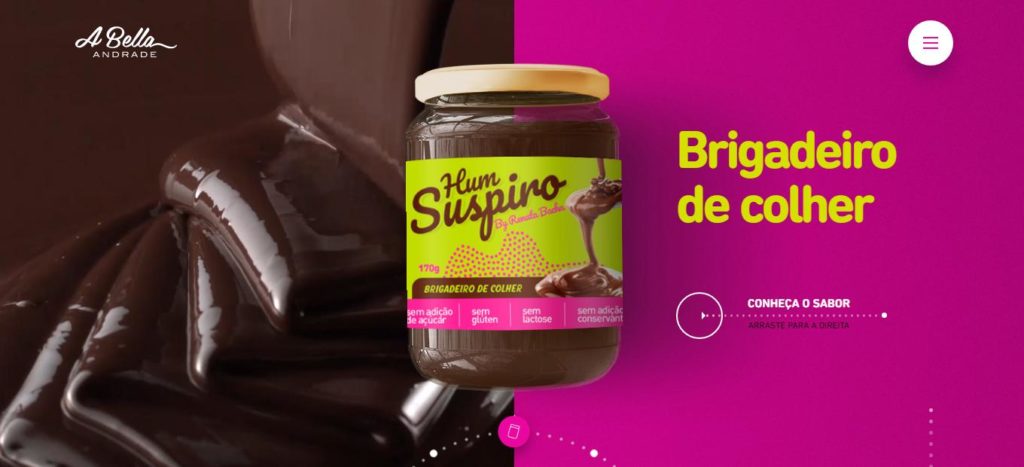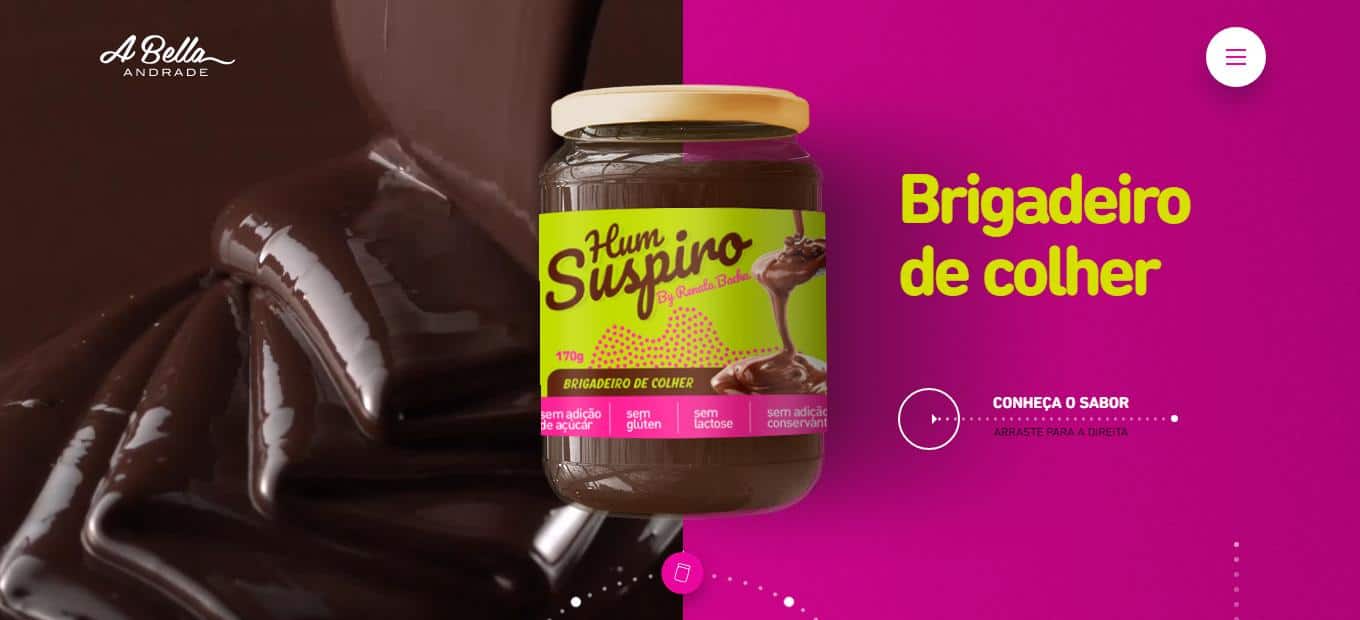 Developed by: Raphael Felicio, Brazil
A website for the developer of healthy sweets. She is committed to helping people in creating clean, good, high-quality, and healthy food. The website includes rich-colored, appetizing, and bright images that pop up in turn. After visiting this website, you will be longing for tasting Bella Andrade's products. WordPress makes the website development process tastier!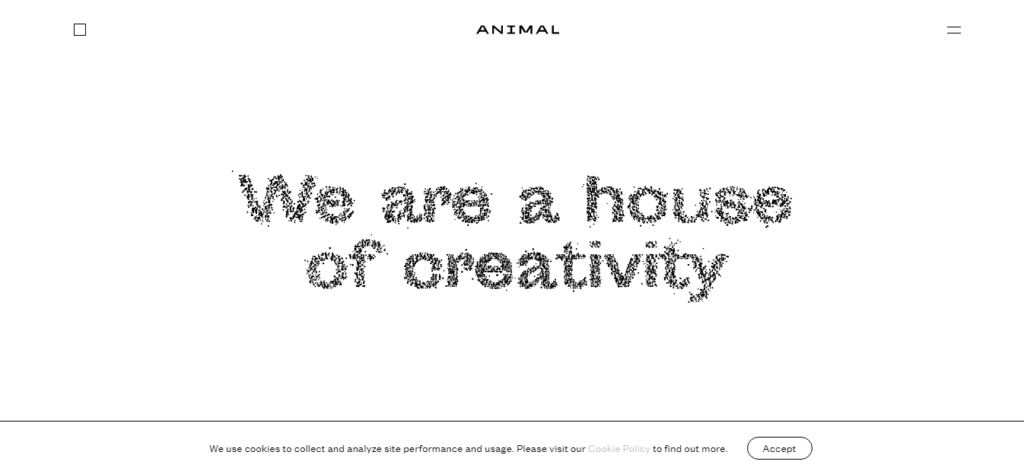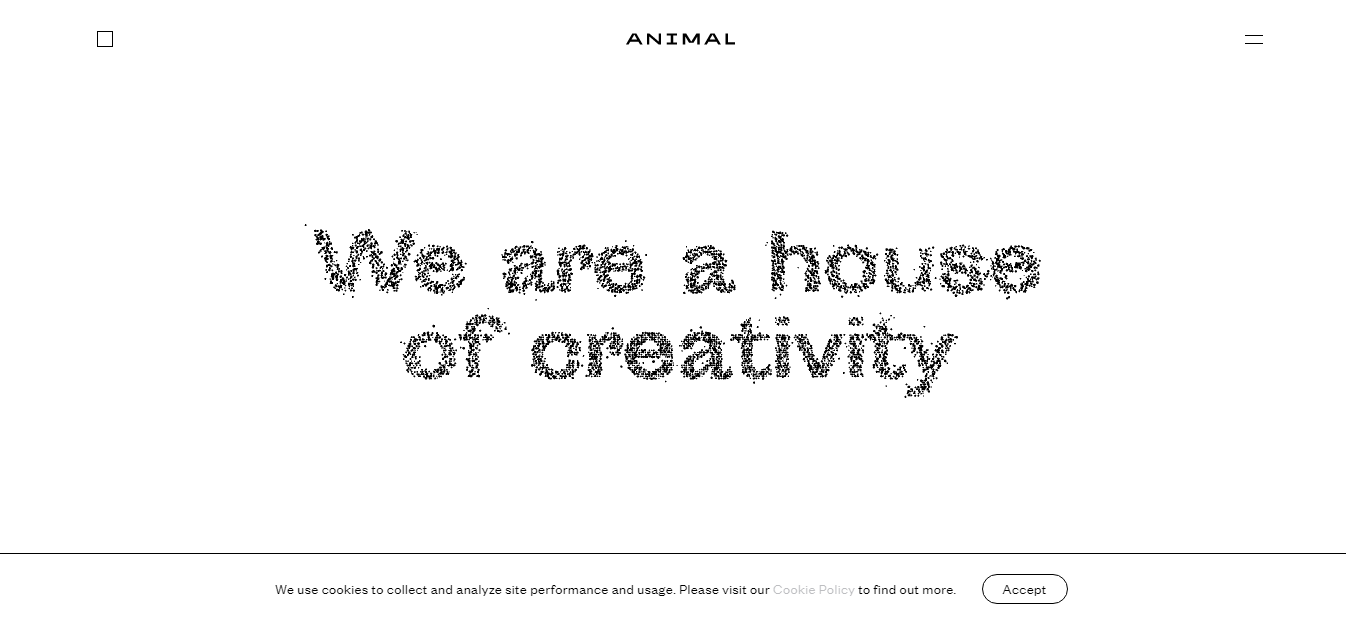 Developed by: Animal, Sweden
Animal Art House (Stockholm) has created this website themselves. They offer customers to create brand pages for determining the future. This WordPress website was made with minimalist design and short persuading texts. The resource is very laconic but still rather creative and attractive.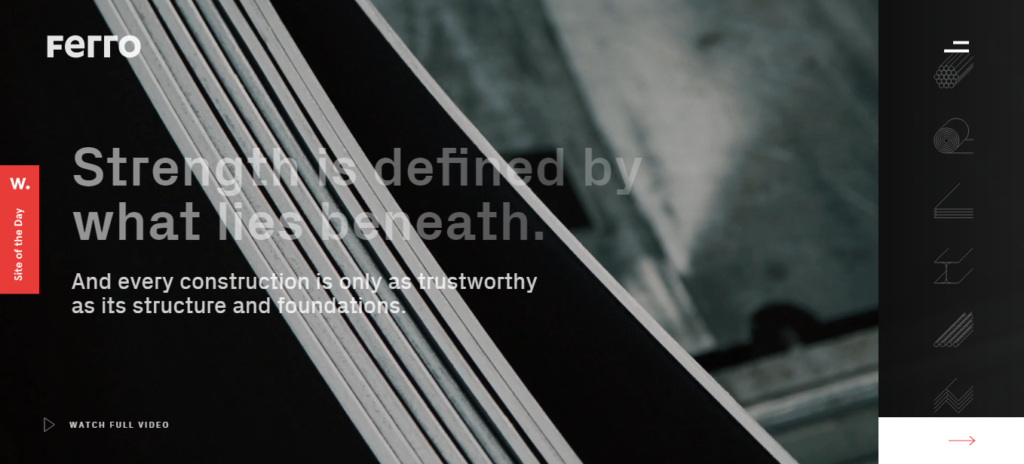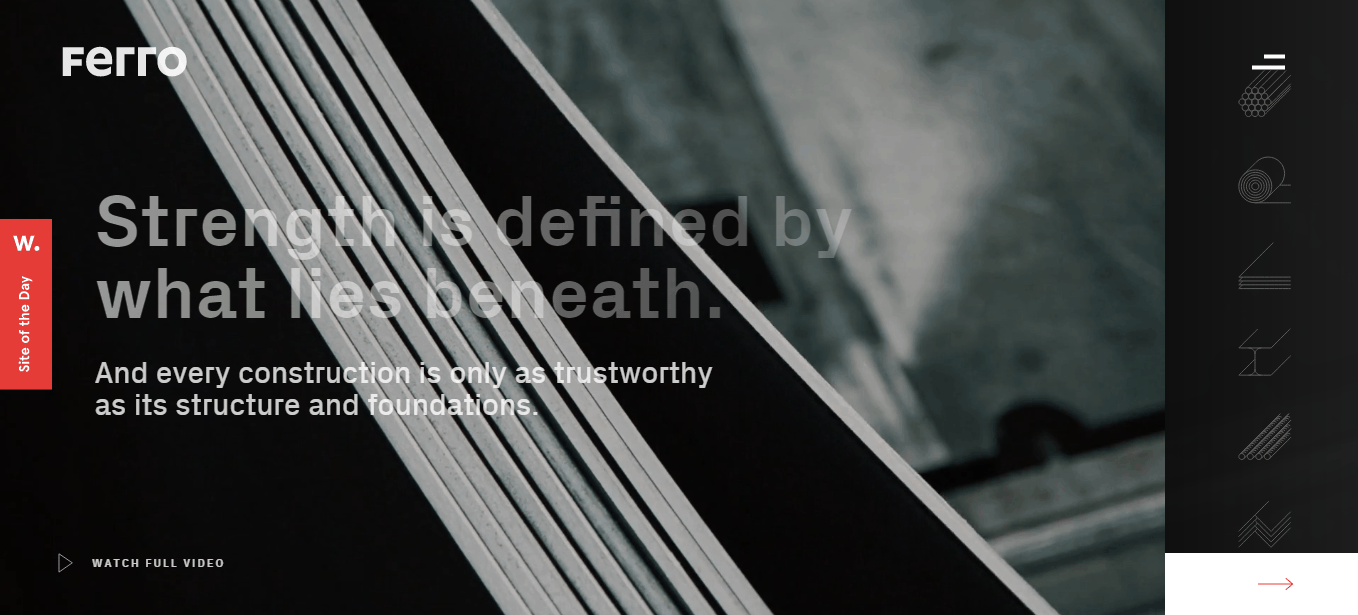 Developed by: Bürocratik, Portugal
Another top-class work by Bürocratik Agency from Portugal. It is a website for Ferro Company – an international network of centers of production and distribution of carbon steel. This website made by WordPress means creates a truly industrial air. The main page includes a pop-up text backed by the video of the production process.
LARGO Inc. design studio website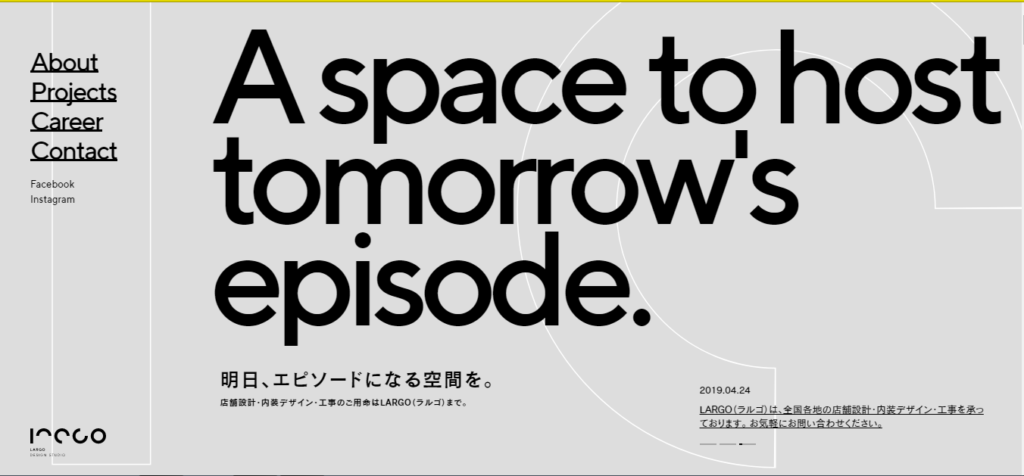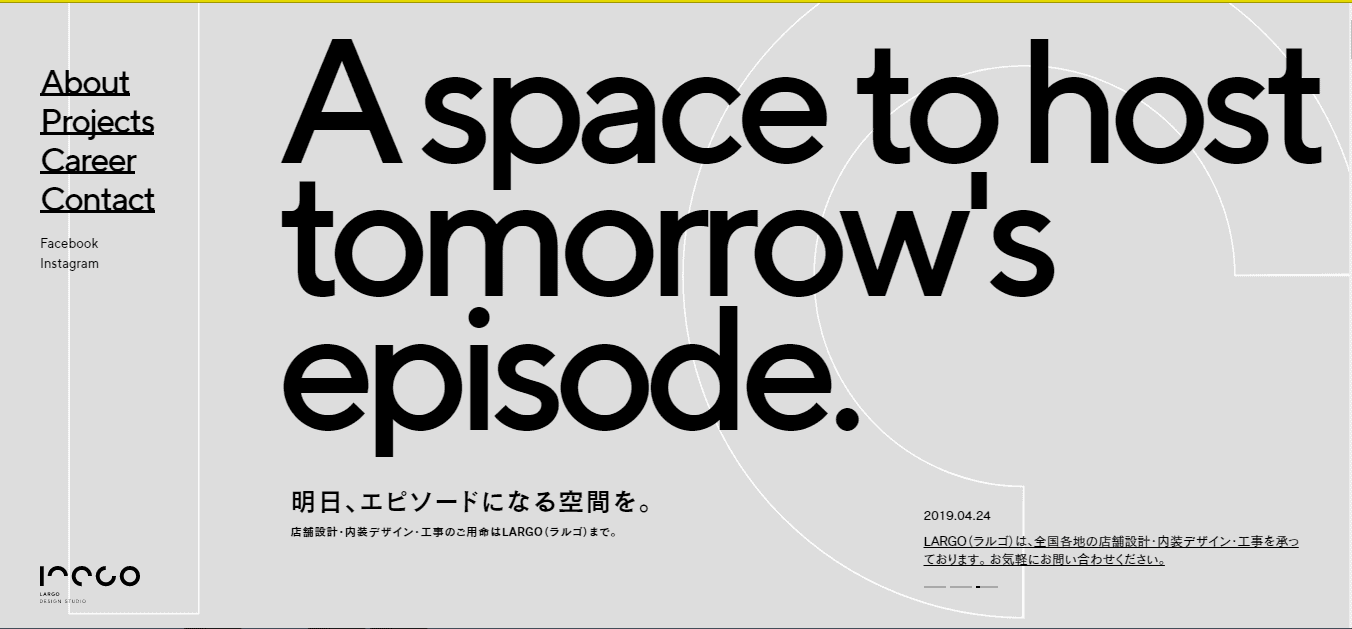 Developed by SHIFTBRAIN, Japan
Shiftbrain Agency (Japan) has made a rebranding for LARGO Company that designs the interiors of beauty parlors, restaurants, and offices. Thanks to WordPress this agency made its motto come true and stepped into the future. Due to this now they have a stylish and modern website that draws the attention of users and deserves to be top-ranked.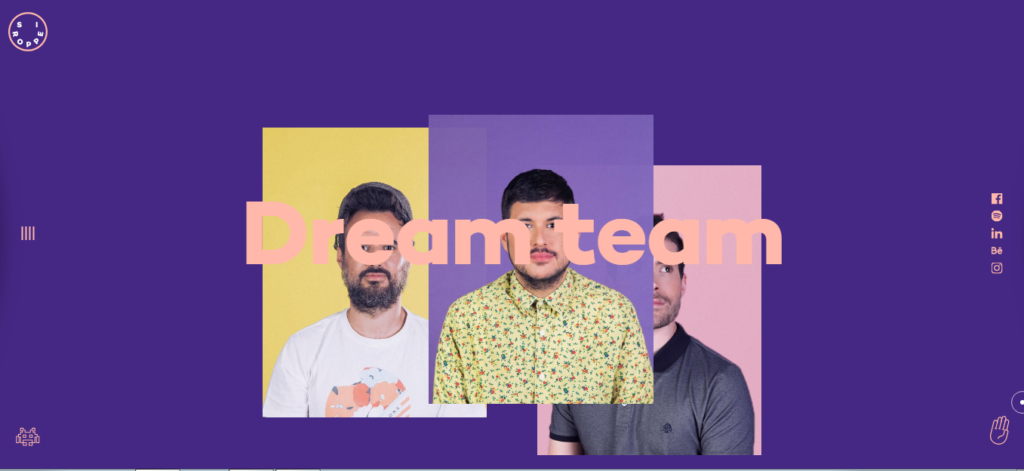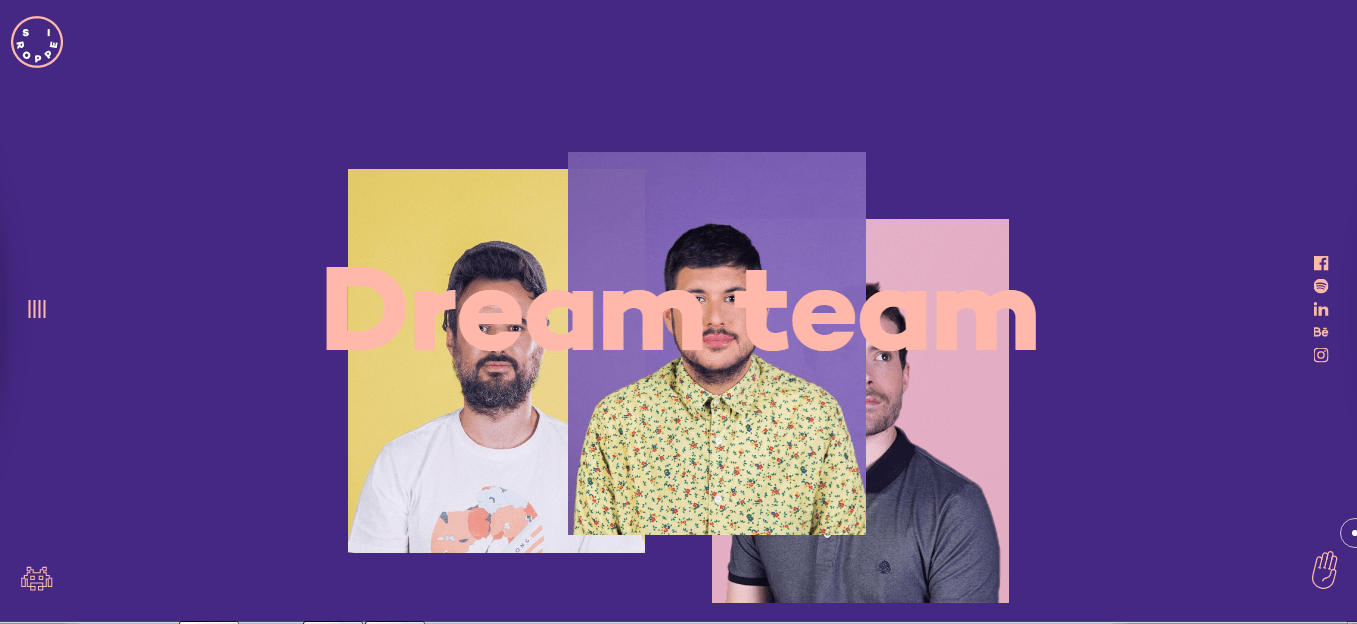 Developed by: SIROPEE, Spain
SIROPPE design, digital marketing, and branding agency that offers others to implement all digital ideas has updated its website. It has a creative design, extended visual interface that presents all projects, and the most highly-demanded services in fine fashion. So WordPress will continue supporting the agency in implementing its creative business ideas.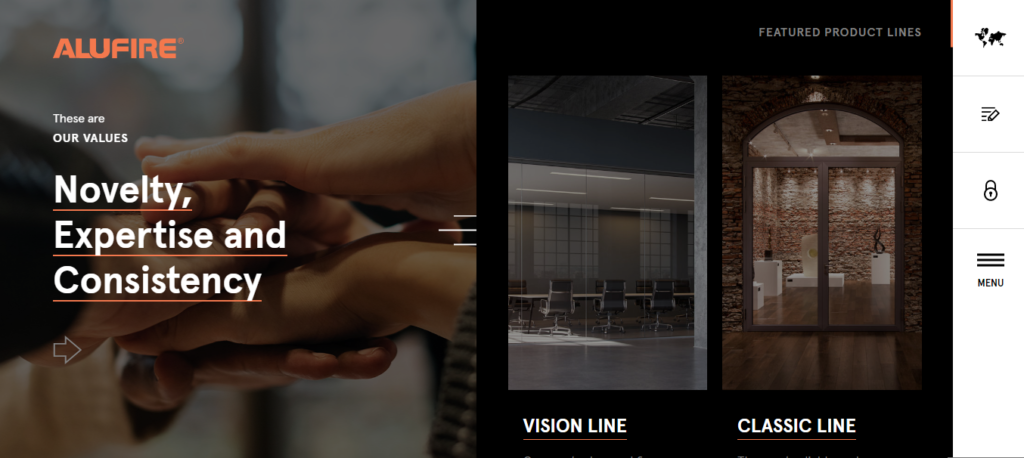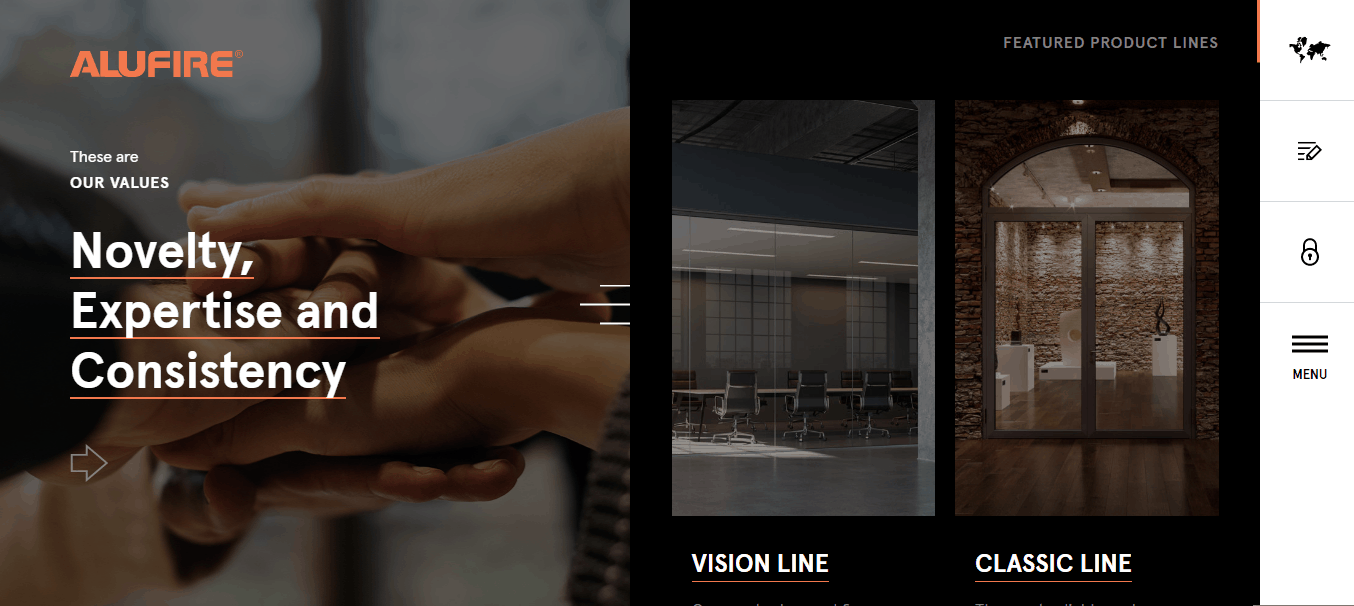 Developed by: Kommigraphics, Greece
Kommigraphics Company has developed a new design and implemented it on the corporate website for Alufire. It was created for promoting its leadership and experience. Due to WordPress means the company goal is clear and understandable. The Web resource is very original, it involves all modern solutions that make the website as efficient and attractive as possible.
ASCC main page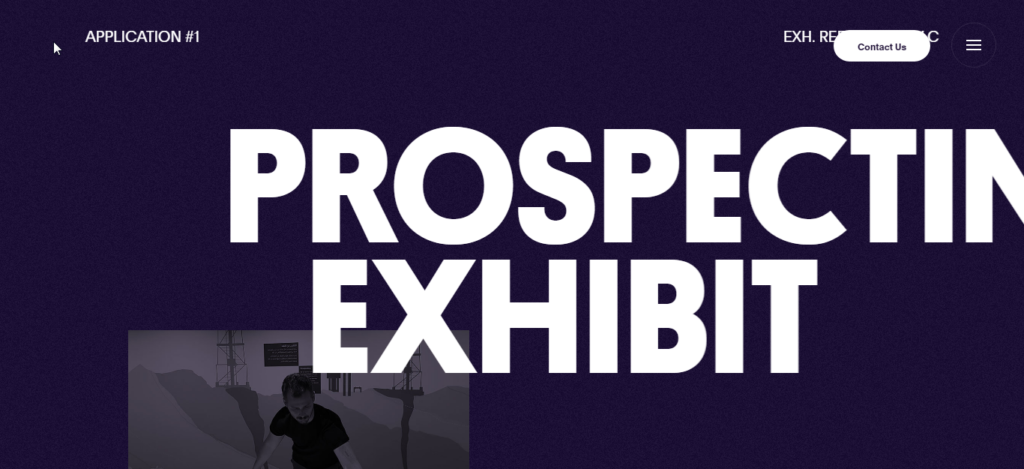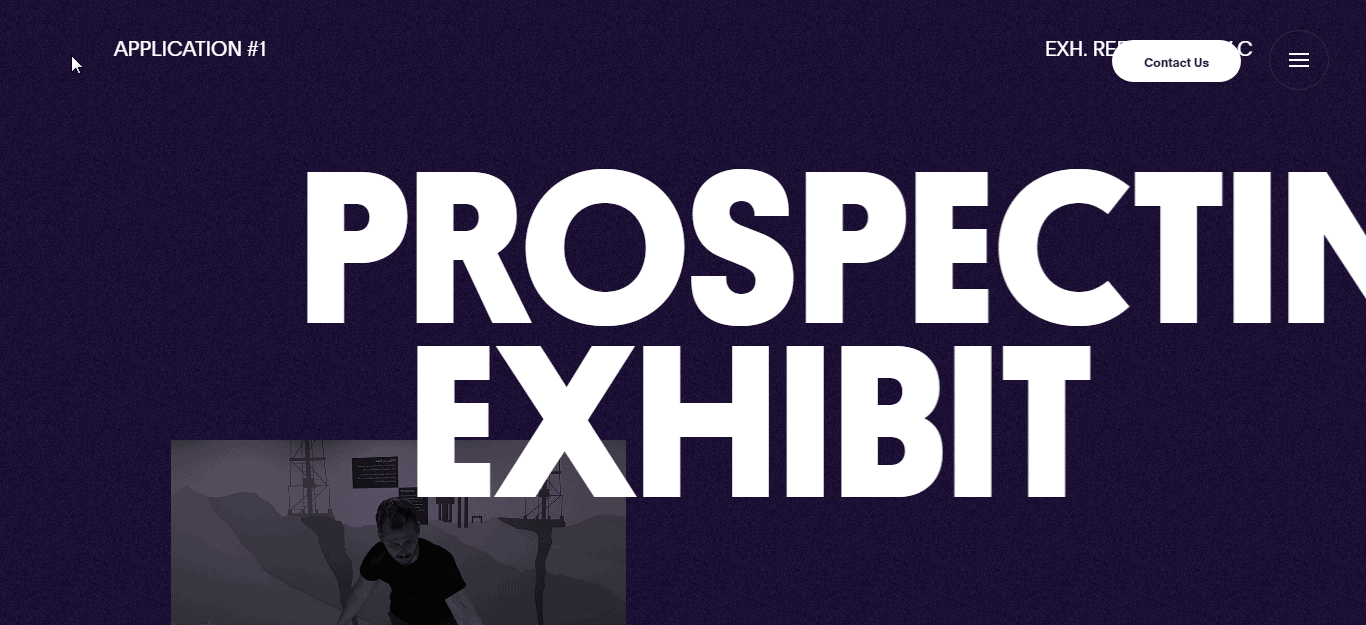 Developed by: Bornfight, Croatia
This website that represents a set of interactive installations has been developed by Bornfight Company for the Sheikh Abdullah Al Salem Cultural Centre – the biggest museum complex in the world. It is rather usable, very informative, and creative. WordPress continues going global, not only west, but also east!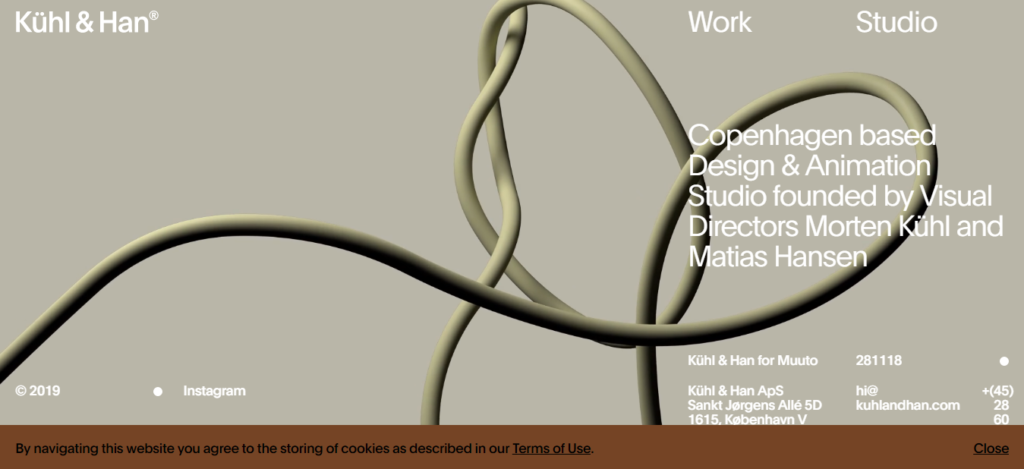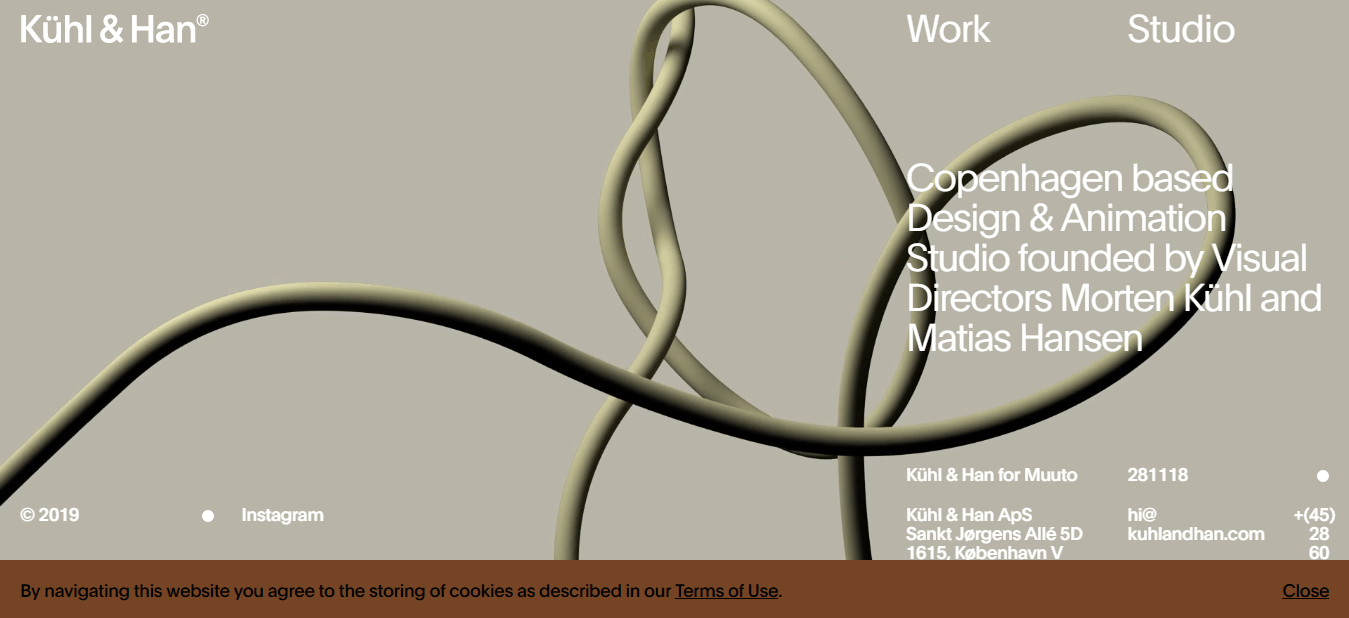 Developed by: Norgram, Denmark
This interactive website has been developed especially for Kühl&Han Designer Studio founded by Visual Directors Morten Kühl and Matias Hansen.This WordPress website has a peculiar old-fashioned design. Although it is very simple and intuitive, it is still original and distinctive.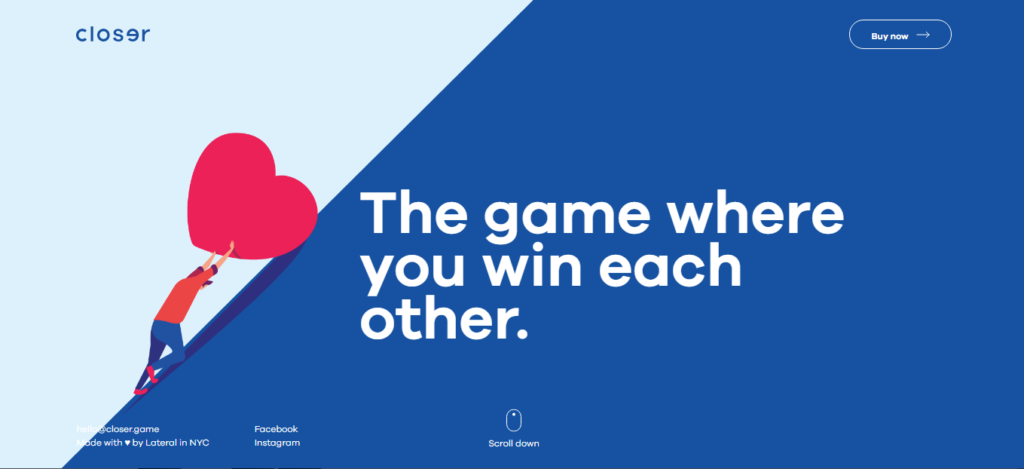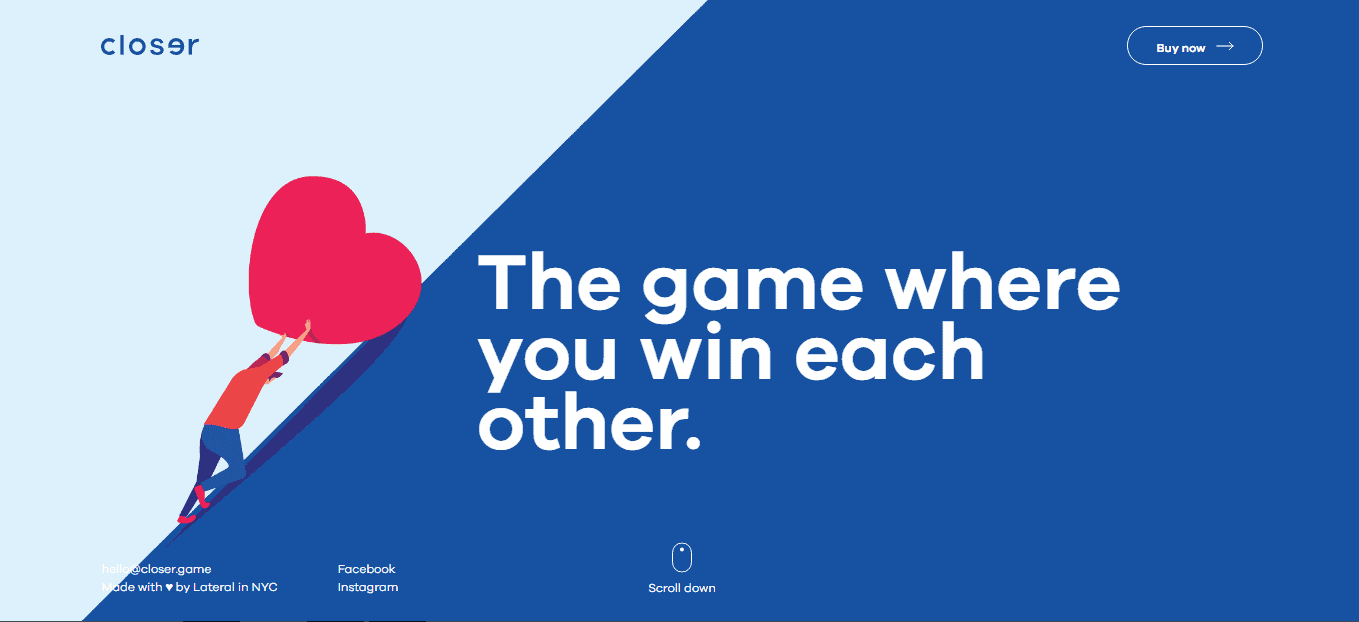 Developed by: Lateral, USA
The website is created for a game without competition. With Closer you will have a good time, meet new buddies and check out new stories – sometimes hearty and sometimes funny. This WordPress resource is really entertaining and gives a lot of fun. The website contains beautiful animations and the best color combinations.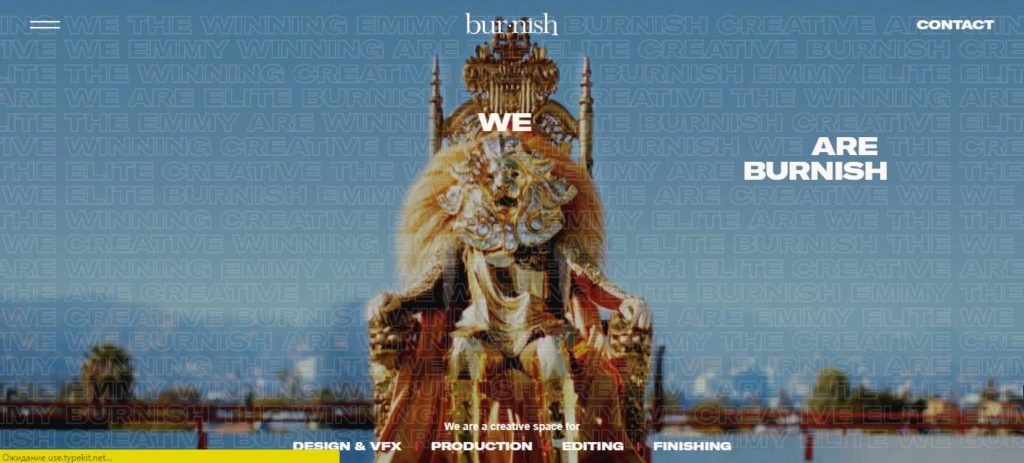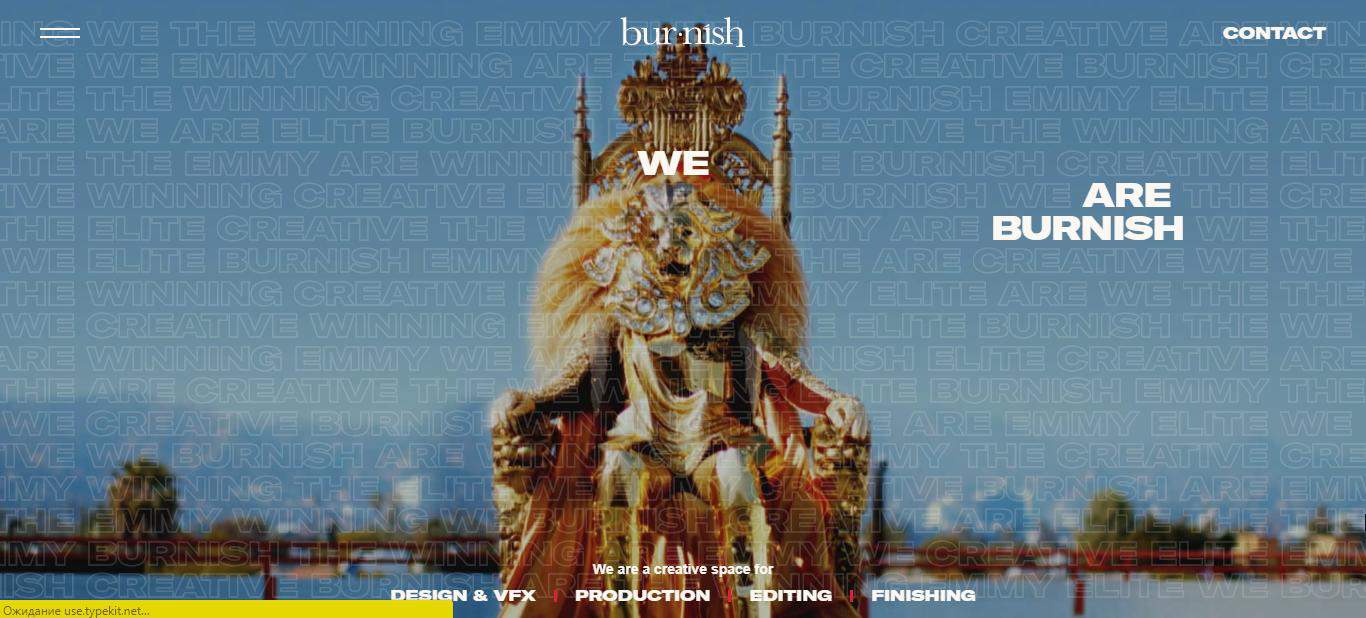 Developed by: URSA MAJOR SUPERCLUSTER, Austria
A bright example of a high-quality and creative website for Burnish Creative that provides a full production and post-production cycle. They work in Los Angeles. The main page broadcasts videos backed by a minimum of text. Still the minimalist style of this WordPress resource does not make its less creative. Developed by: NΛTURE ÉLIXIR, USA
This website with a white background and calm wallpaper music offers customers exclusive hairdressing. Developers have filled it with digital specialties for attracting customers. It very laconic and romantic. So if you made your mind to make a new haircut, this WordPress website will come in handy!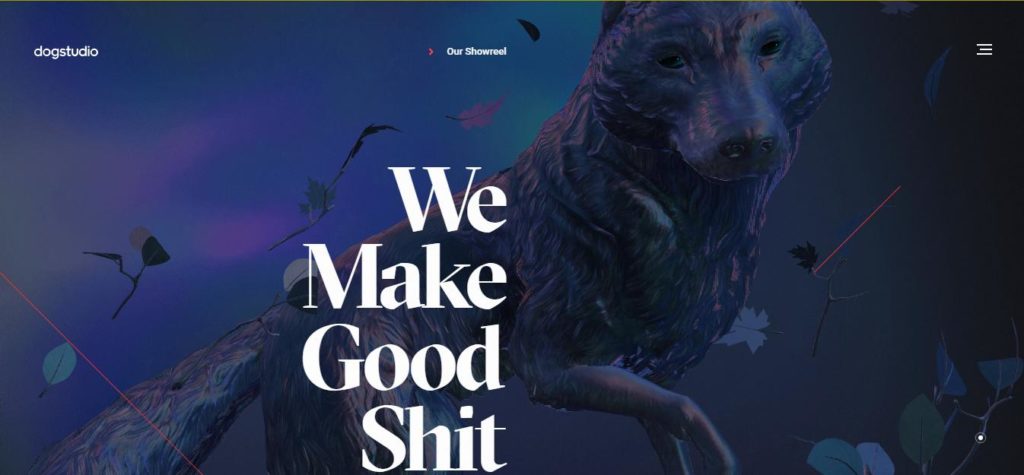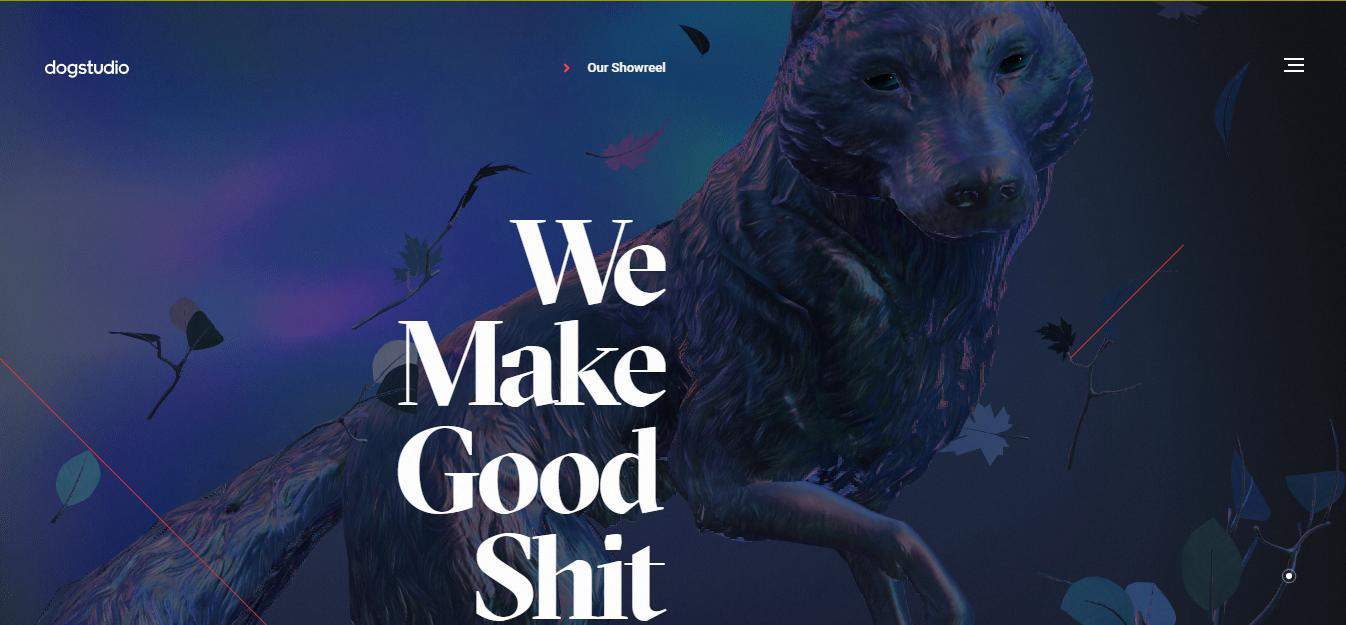 Developed by: Dogstudio, USA, Chicago
A website of multi-faceted Dogstudio that combines art, design, and technologies is fascinating. It is designed in dark tones. This WordPress website is a really thrilling experience. The main task of the studio is to study and create a sense so as elicit emotions with design and story-telling.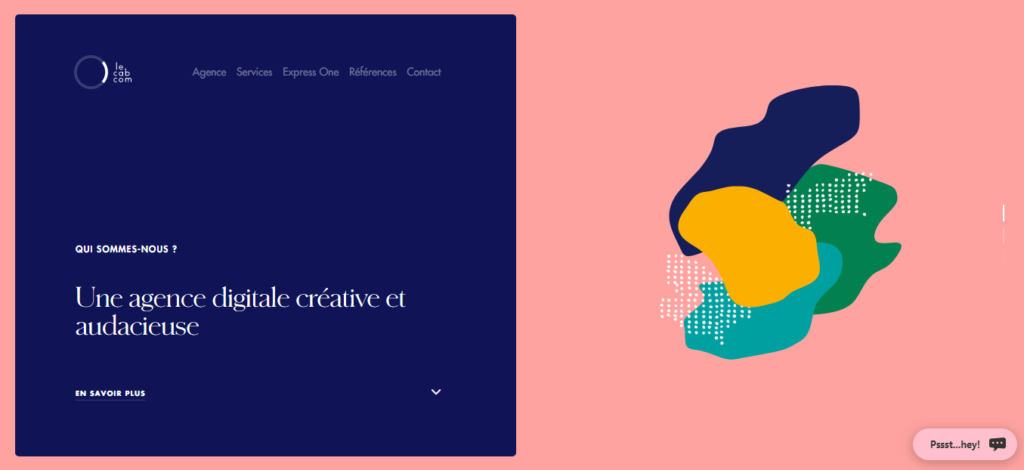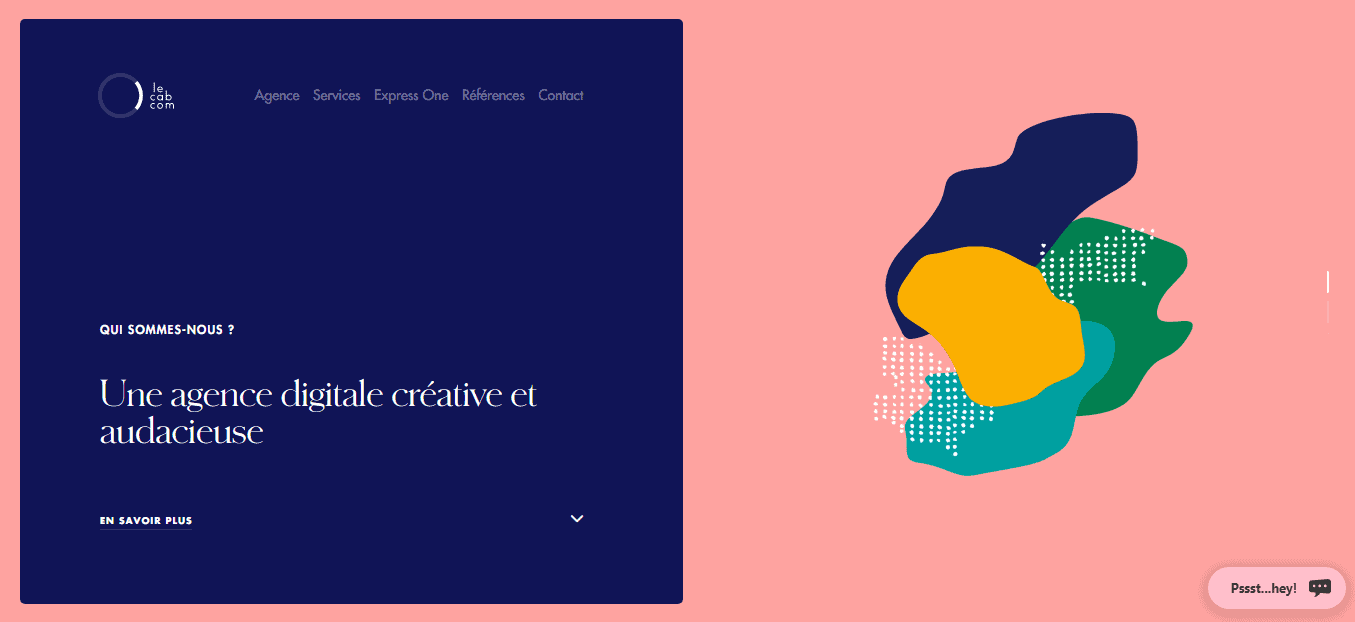 Developed by: index, France
An original and stylish website developed for Le CAB' COM Agency gained merit for its design and creativity. It is very bright and intuitive. Such a digital agency has all chances to earn customer trust by offering support for business. It combines technological expertise, strategic advice, and a creative approach towards solving digital solutions. All in one on this WordPress resource.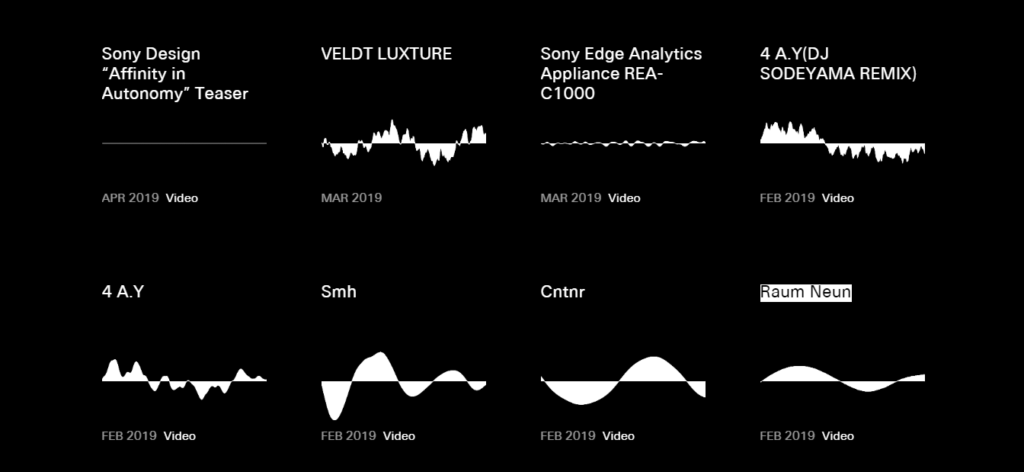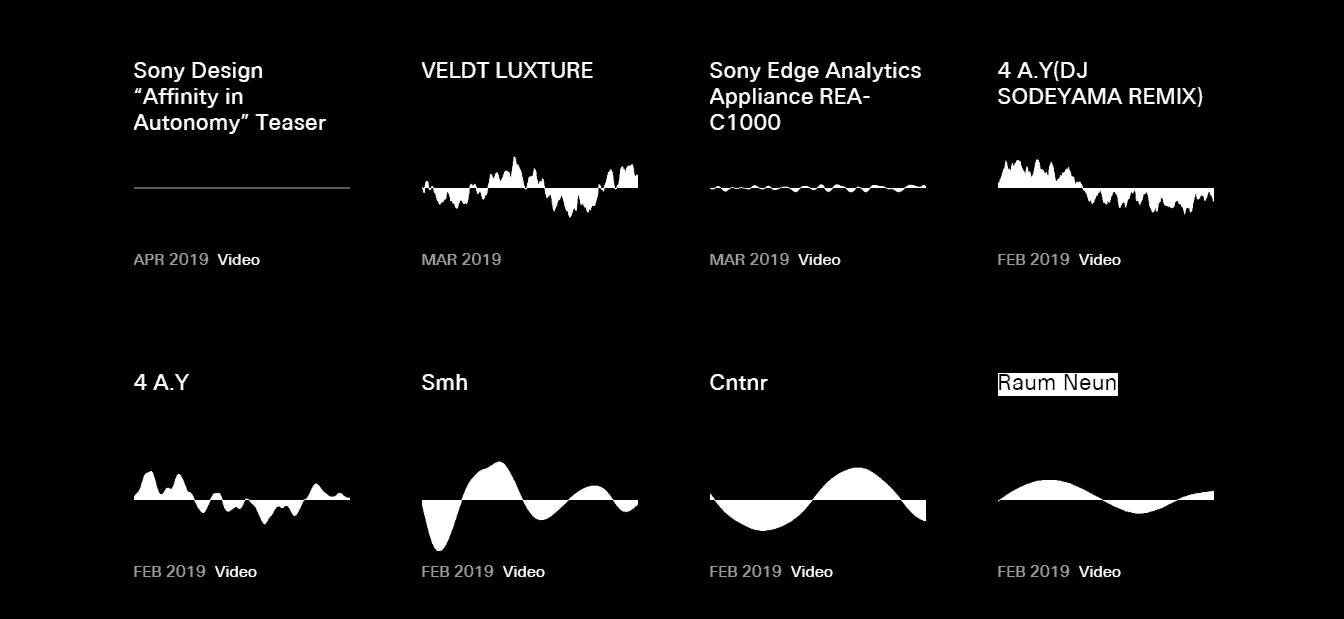 Developed by: Takahisa-mergrim-mitsumori, Germany
It is an audio visualizer for Takahisa Mitsumori – a producer known as "mergrim". He is a Japanese artist from Berlin. The website is rather unusual and original. Users can listen to the author's works there without redundant ads and content. Such WordPress solution is perfect for any visual artist.
Website about Kombu products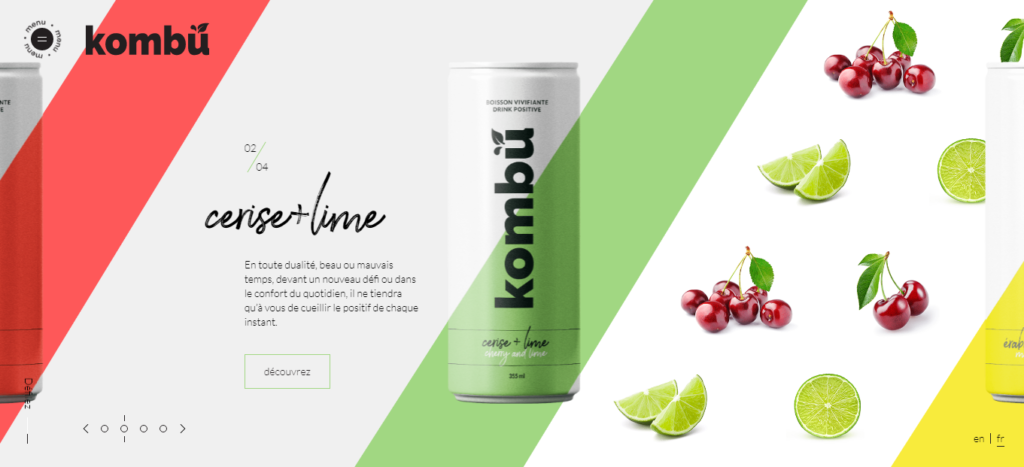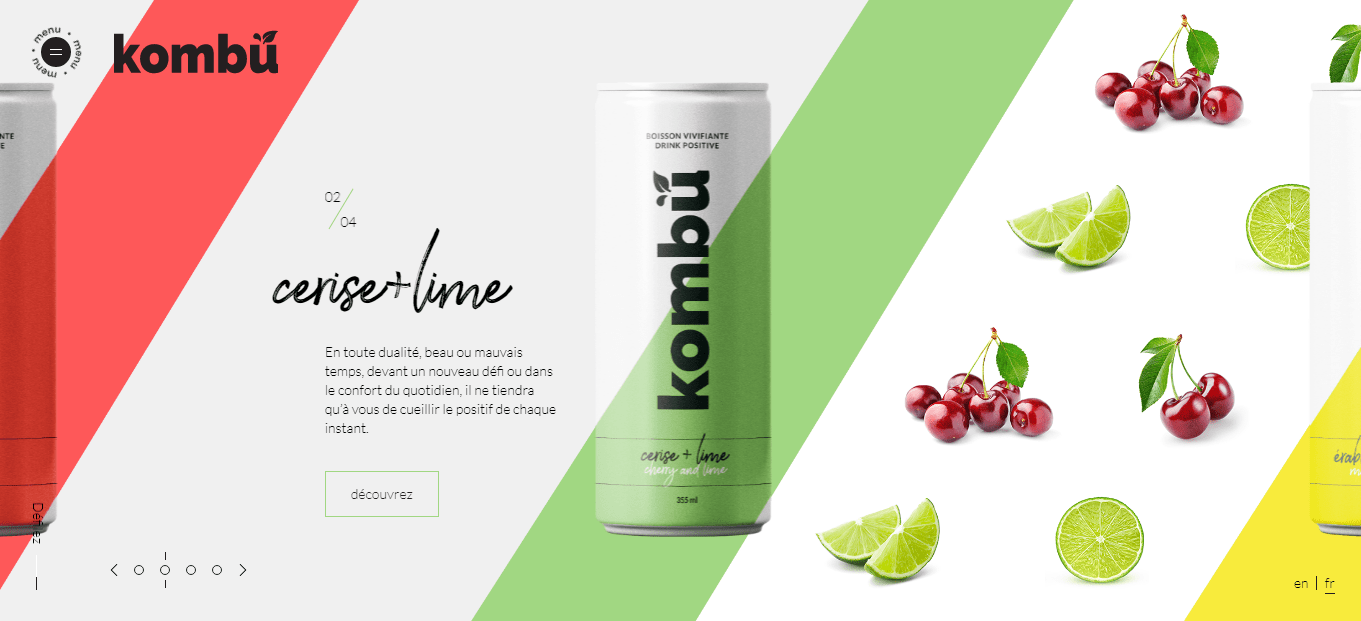 Developed by: Pier-Luc Cossette, Canada
This website gained merit for design and creativity. It was created for Kombu producer. It offers kombucha brewed in Drummondville with four splendid aromas. Due to the excellent content of the website the users will be longing for tasting it as it is very "rich" and bright. We recommend everybody who is interested in exotic drinks to visit this bright WordPress website.
Portfolio website of GETZ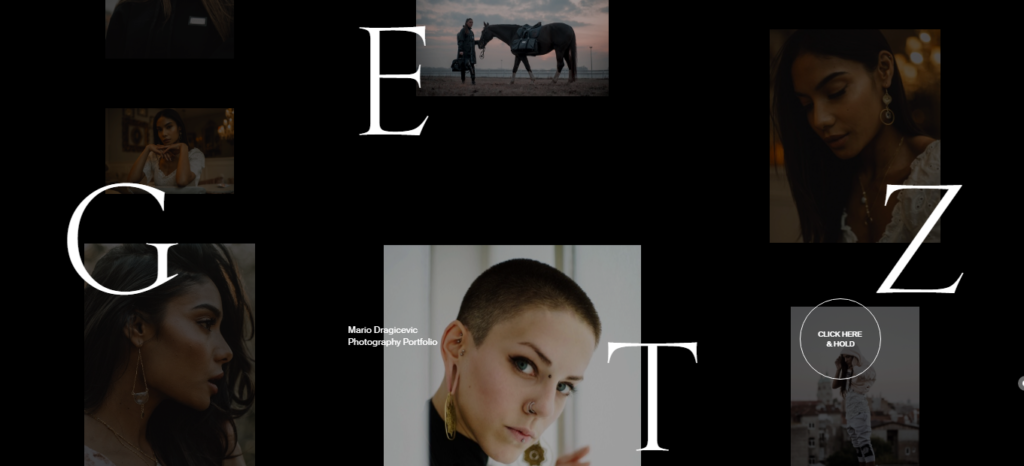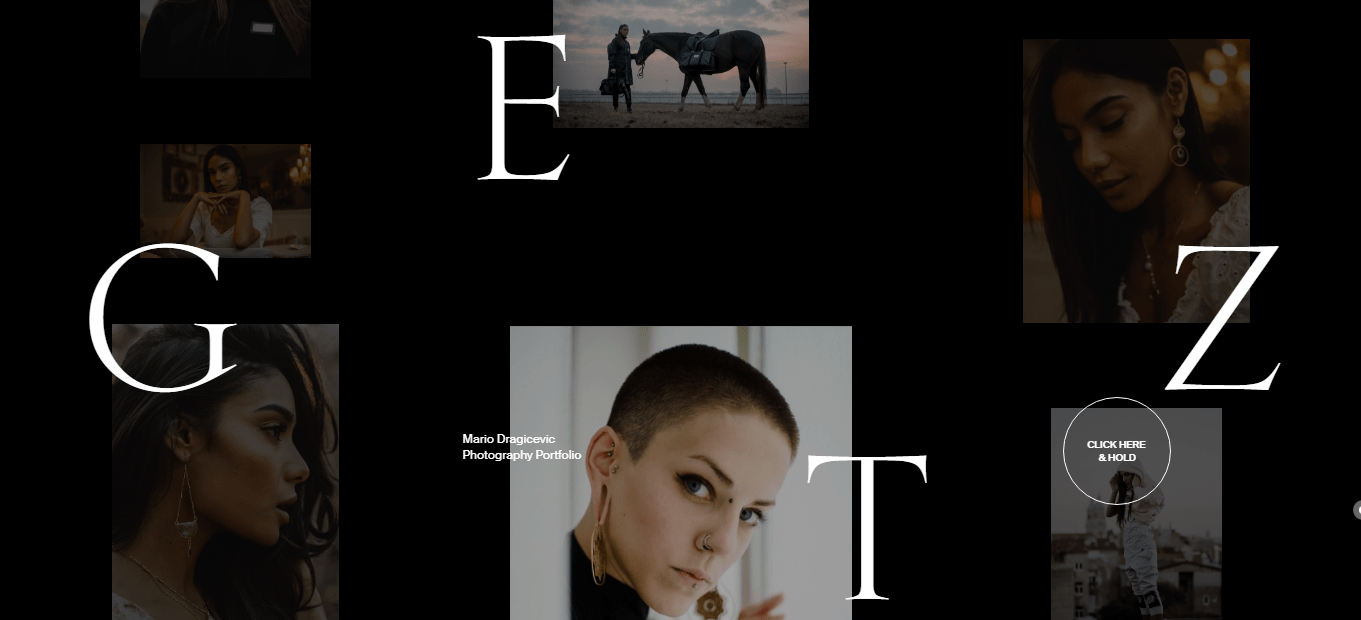 Developed by: Bornfight, Croatia
It is a very stylish website on a dark background created as a personal portfolio of Mario Dragicevic. He is an independent portrait photographer and videographer. His best works have been published on the website. They are fascinating in themselves, but if combined with an interesting design it is impossible to take eyes off them. No wonder this portfolio website developed with WordPress attracts all lovers of good photography.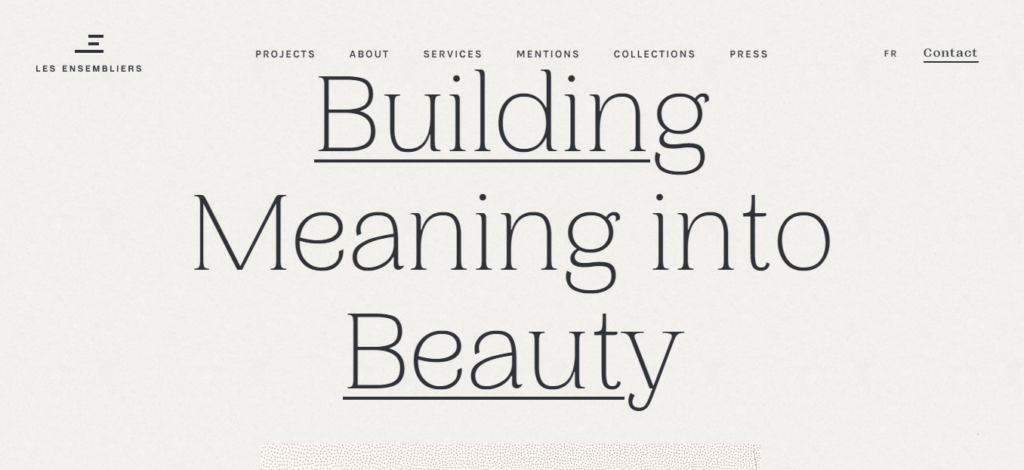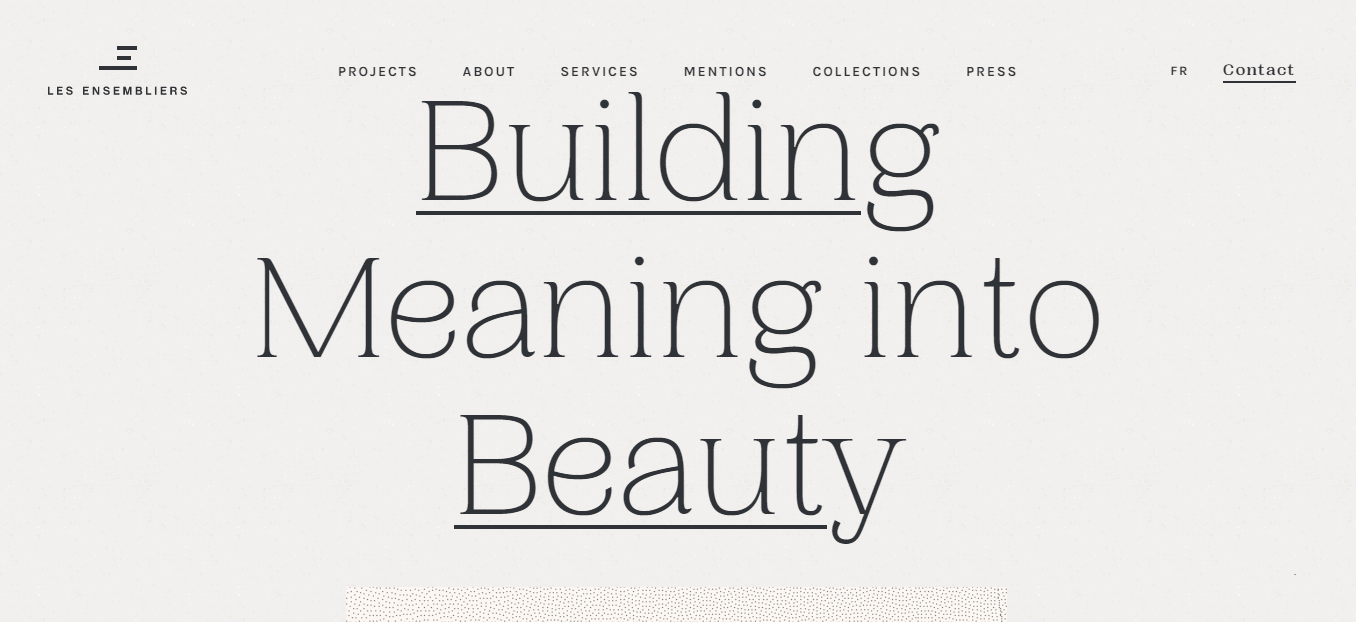 Developed by: Akufen, Canada
High-quality interactive website digital portfolio that represents the unique aesthetics of Les Ensembliers. It is very simple but, at the same time, is beautiful and eclectic. Such a Web-resource is very attractive and deserves to be top-ranked. This WordPress website is the best place for all beauty lovers.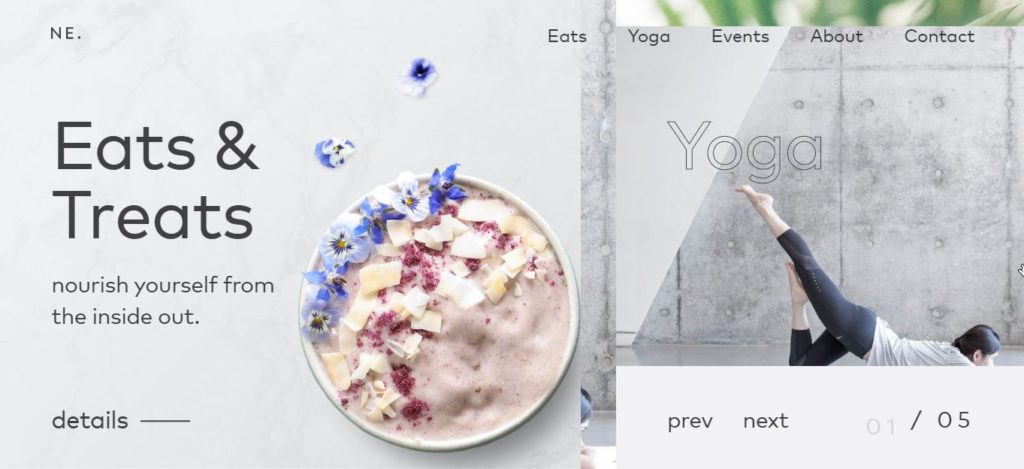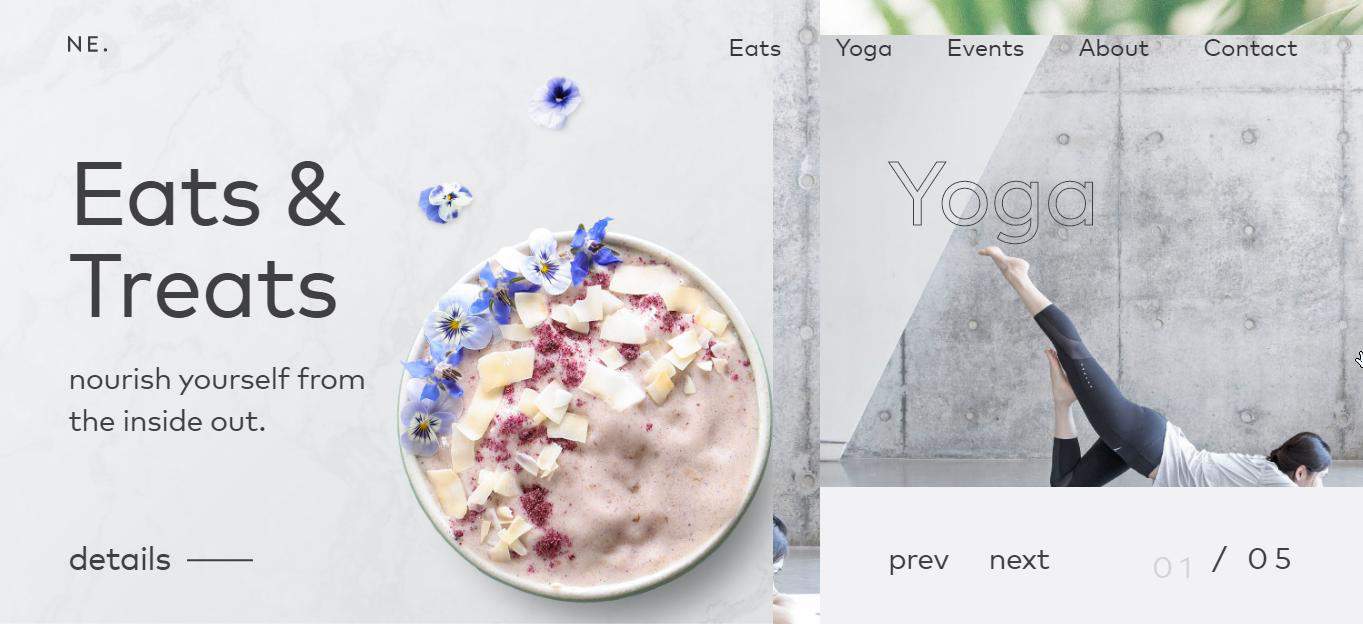 Developed by: Kin Hui-Lo, Canada
Nourisheats website has been developed for creators of attractive and camera-friendly food that should give others the idea that healthy food can be tasty and a lot of fun. Due to properly-selected content users are willing to stay on the website and get inspired so the main goal has been accomplished. A rather pretty and yummy WordPress website.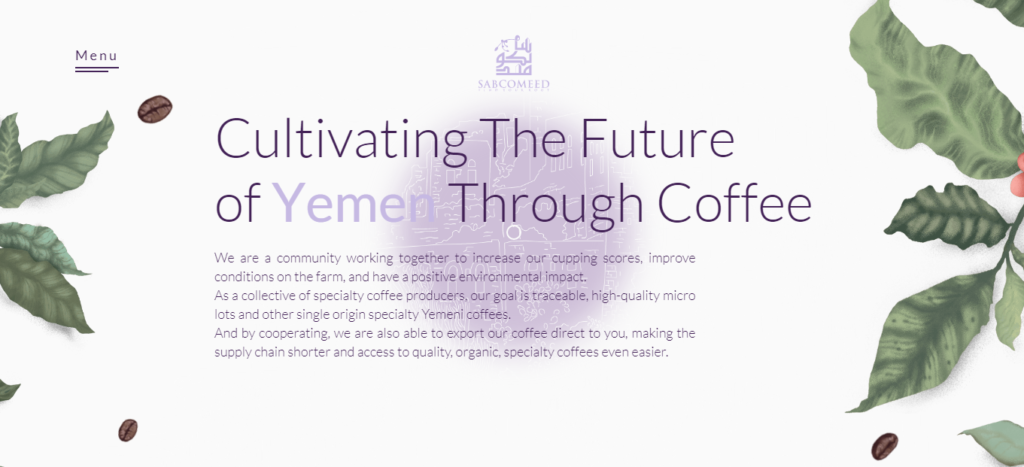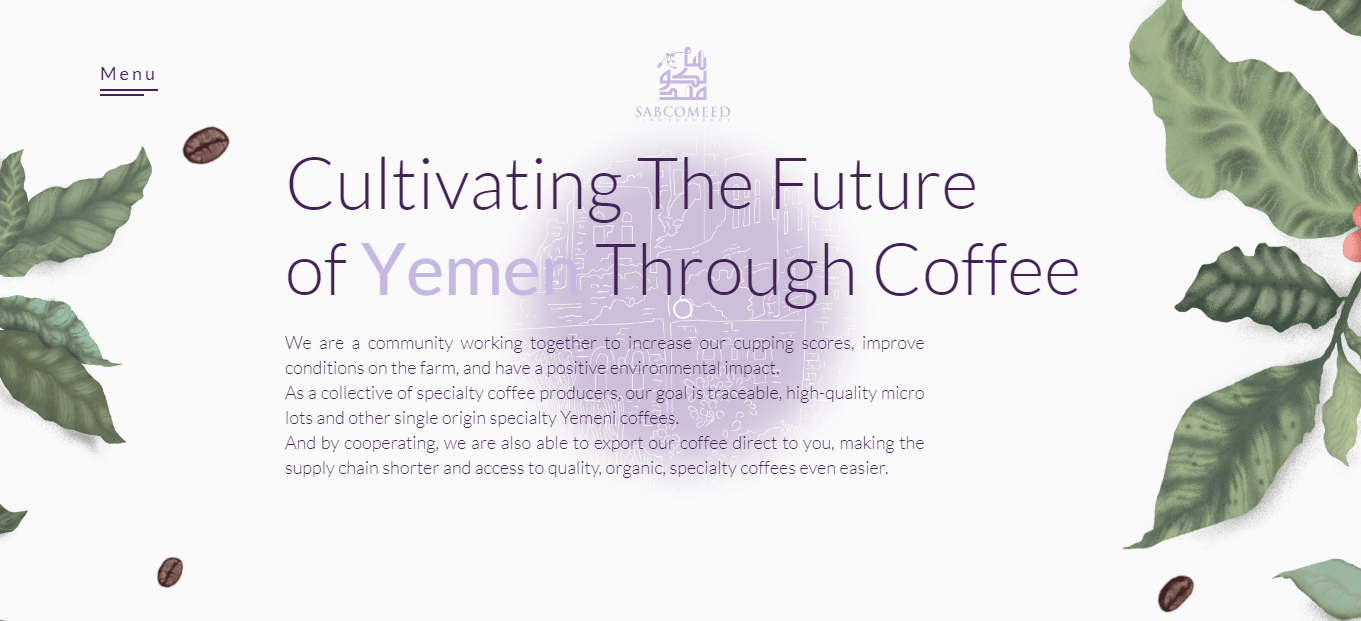 Developed by: Concept Studio, Armenia
It is a website about coffee and traditions related to this aromatic drink, best global coffee producers, and much other stuff. It advertises Yemen coffee that is considered to be one of the best varieties. The website is very creative and interesting, so it was highly-ranked by many parameters. If you are a coffe lover, don't hesitate to visit this WordPress resource!
Dapper Foundation website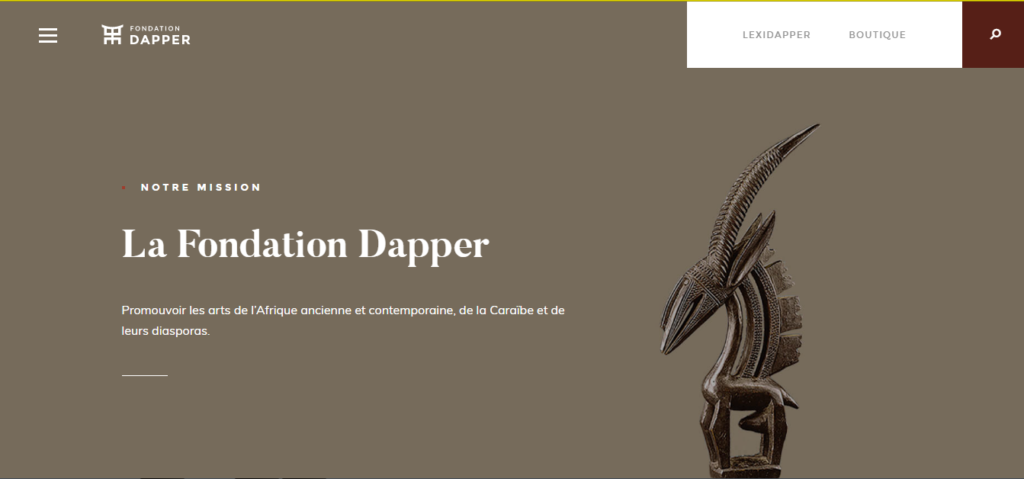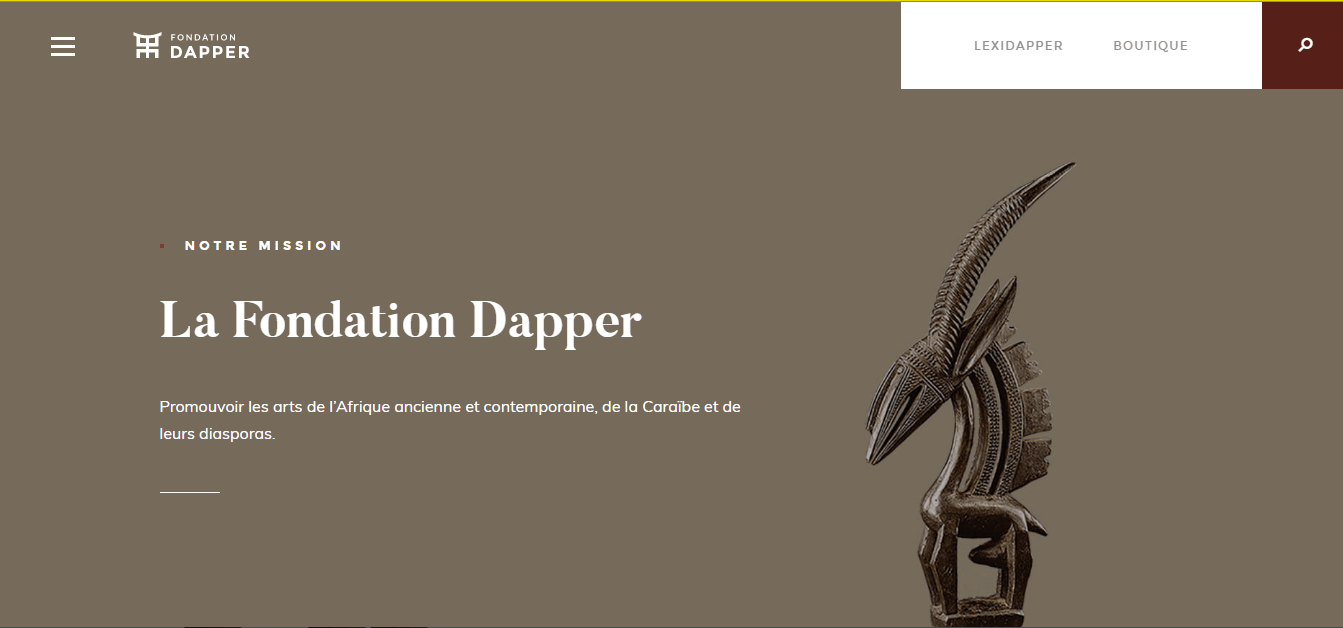 Developed by: Viens-là, France
This website has been developed for Dapper Foundation created a few decades ago for supporting African art. This WordPress resource contributes in preserving this part of global culture. It presents pieces of art and a lot of useful information about the cultural aspects of ex-pat communities. It attracts users by high-quality minimalist design and convenient navigation.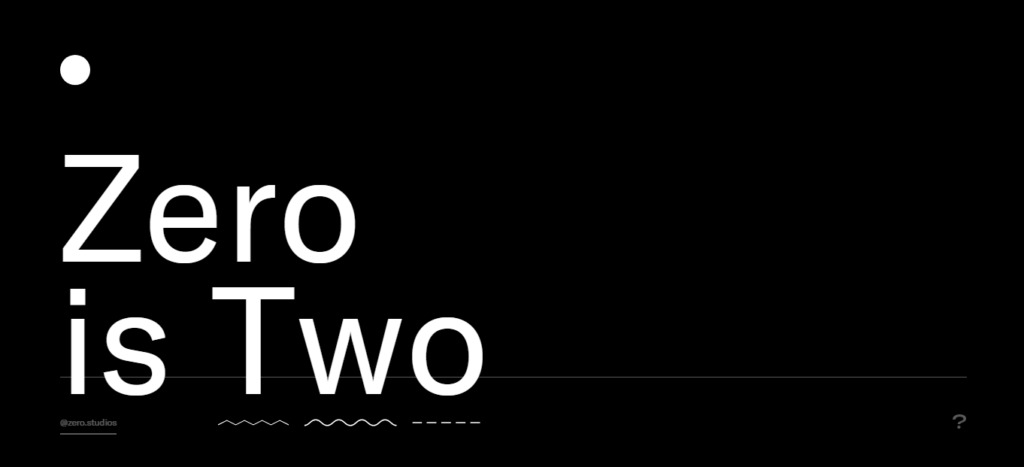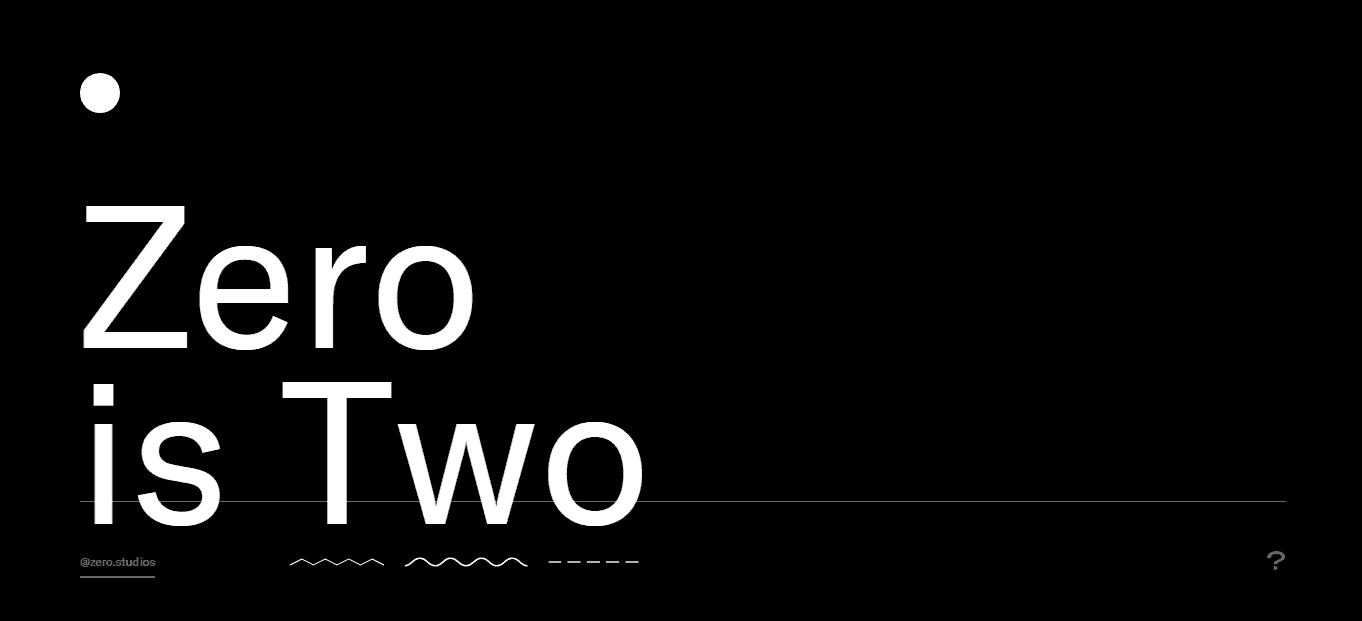 Developed by: ZeroStudios, USA, New York
It is a rather unusual website as it has been dedicated to ZeroStudios birthday. It is some kind of digital party where everyone interested has been invited. This WordPress resource is the best place to celebrate. Visitors can check out bright photos of the whole team and the results of a two-year work. A very creative idea.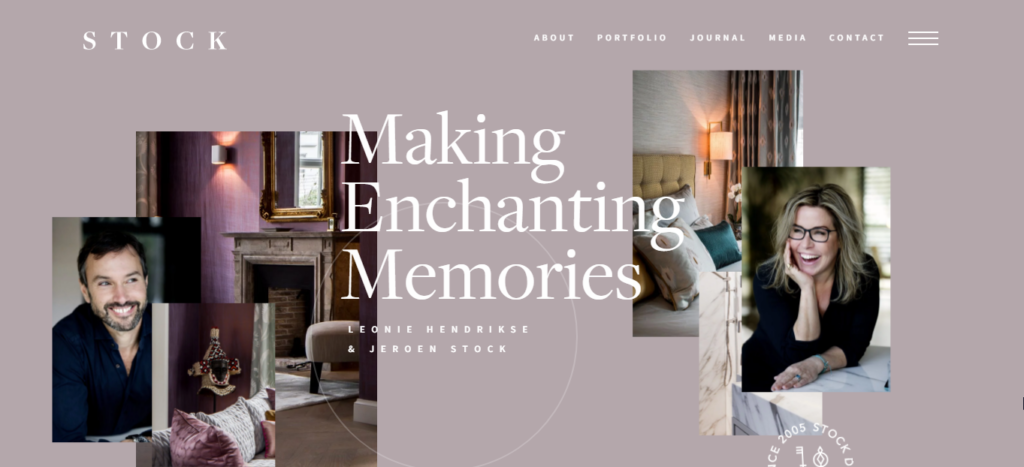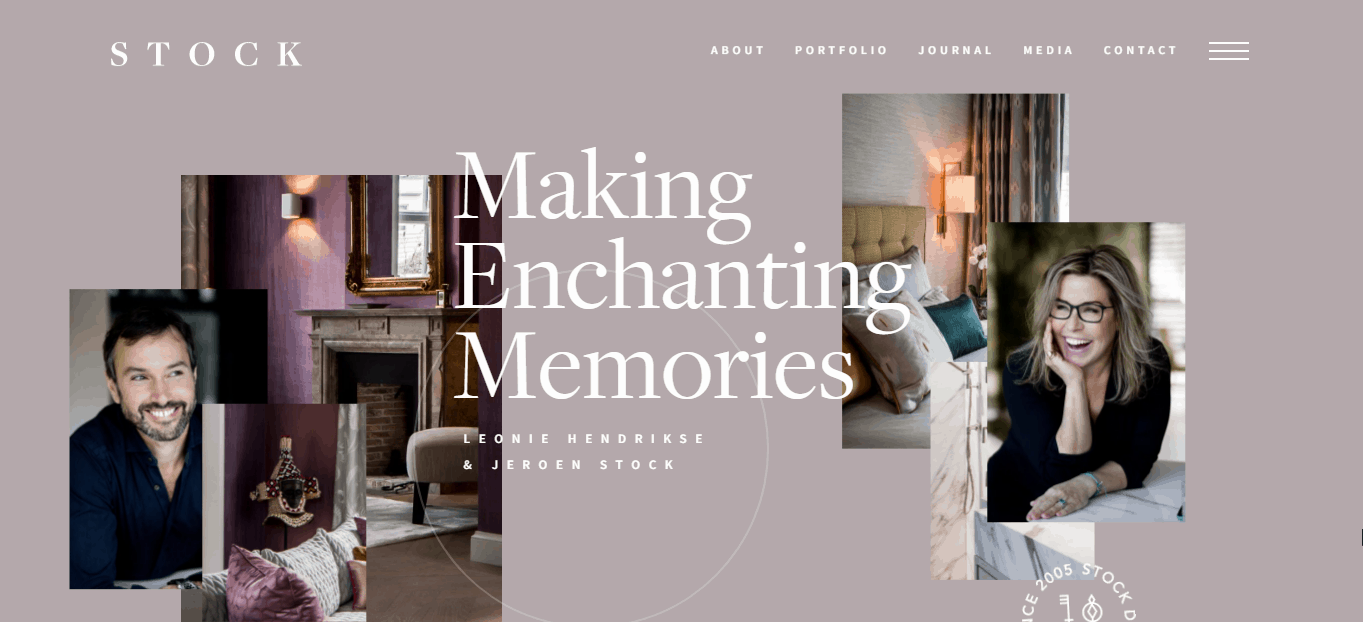 Developed by: Exo Ape, the Netherlands
This website has been developed for a famous Stock Dutch Design Company that specializes in interior design with a recognizable brand signature "Stock". This company implements its ideas in a rather off-beat way. Versatile WordPress means allow doing so. So their website has been created in an unusual but attractive form.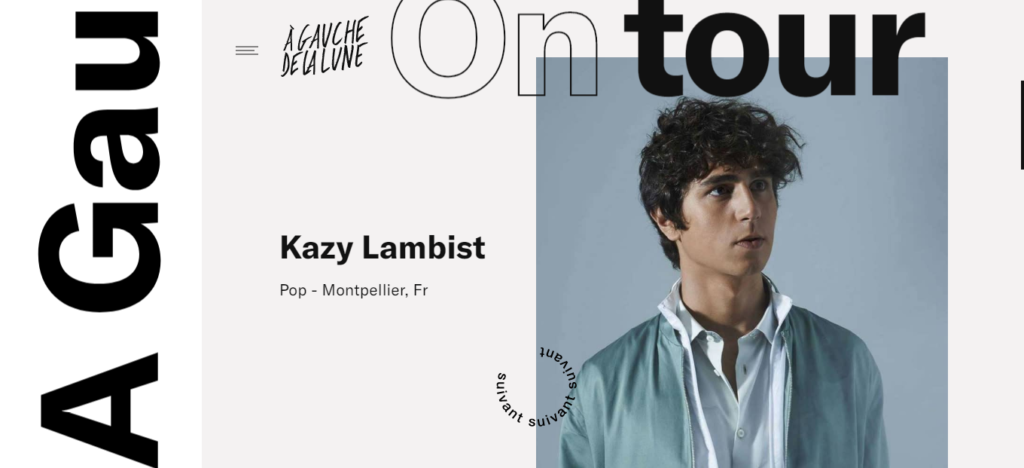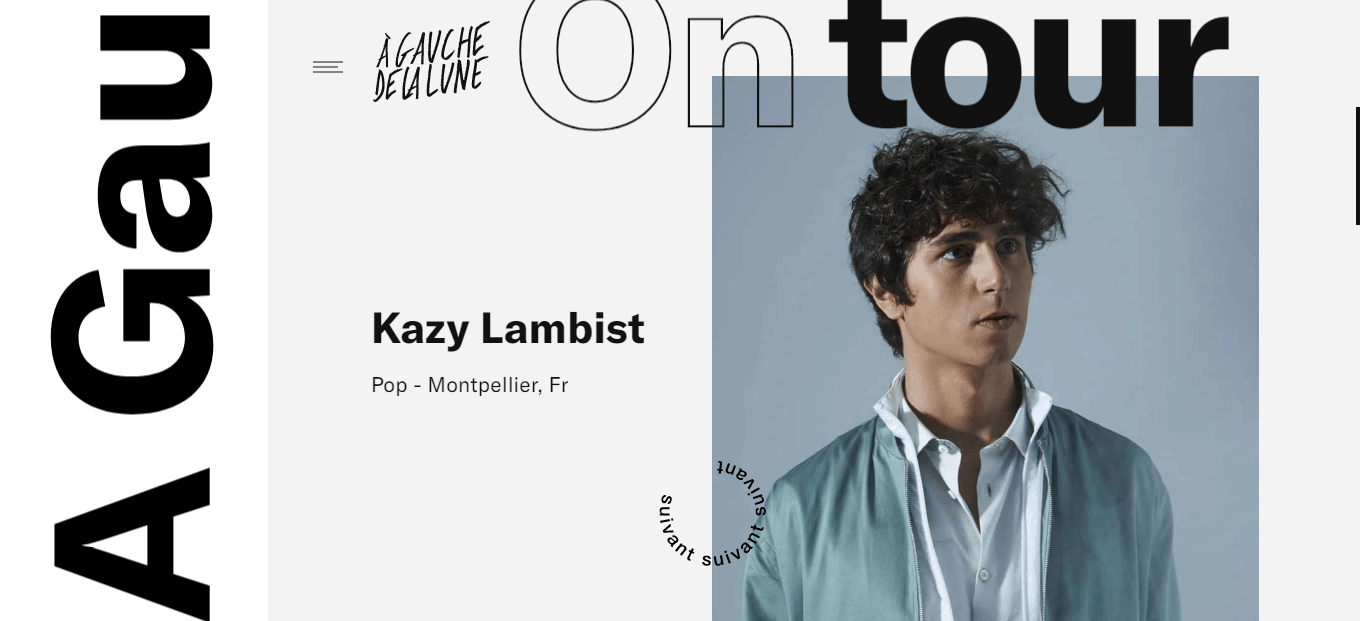 Developed by: Contemple, France
The website has been developed for the company that organizes concerts and everything related to modern music. It was made in restrained tones, with pop-ups; all concert dates and performers can be found there. So if you are a fan of Floyd Shakim or Heymoonshaker, don't forget to visit this WordPress resource.
5S studio website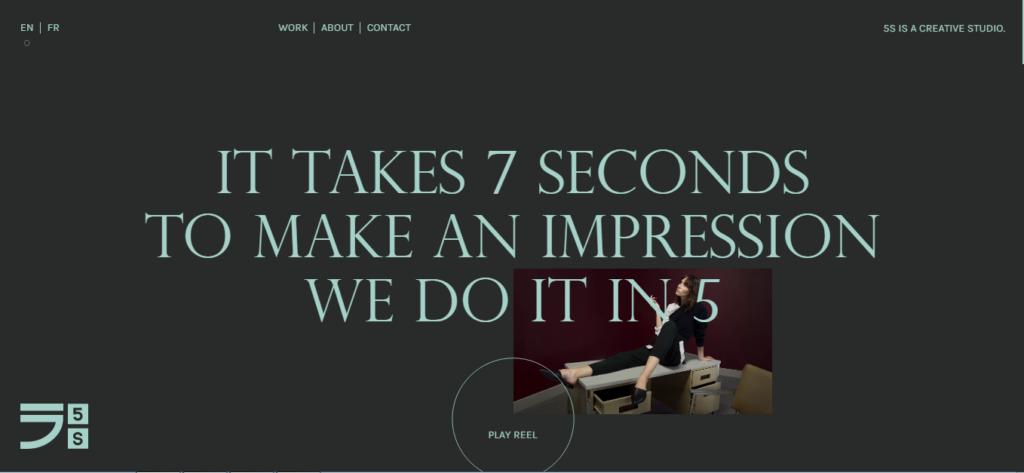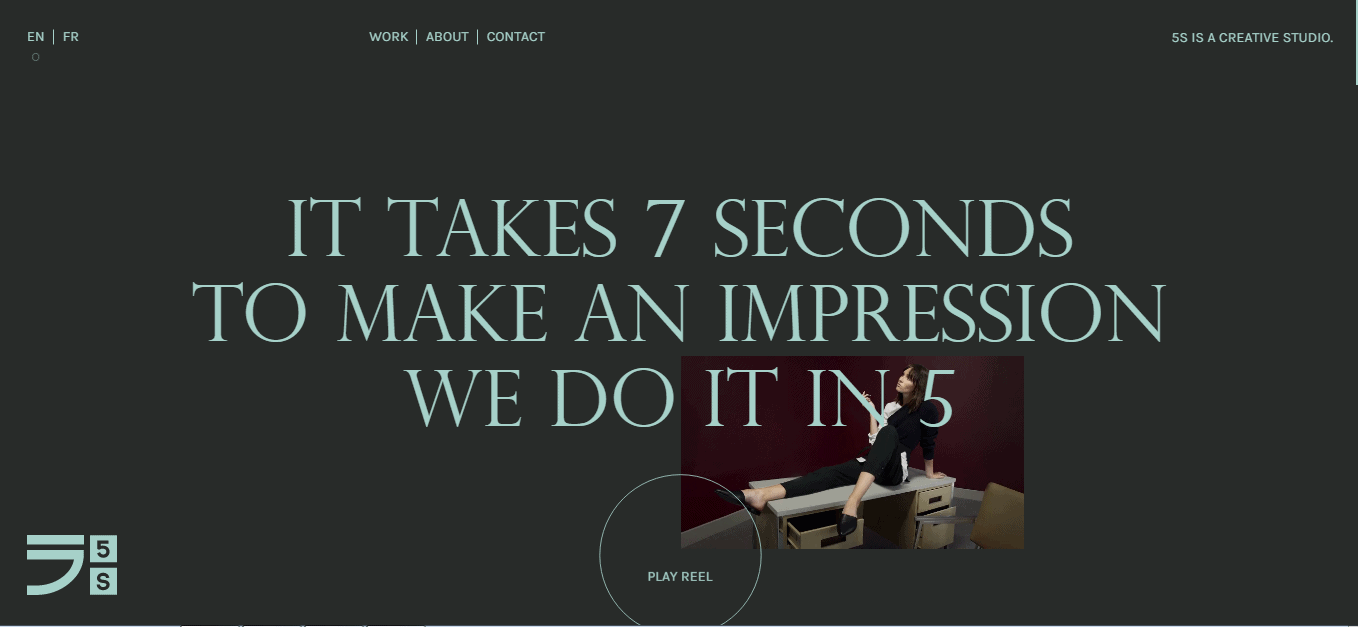 Developed by: Pier-Luc Cossette, Canada
Can you make an impression in 5 seconds? Creative 5S studio founded in Montréal promises to make this true. Due to WordPress means they can keep their word. We can say for sure that you will fall in love with these websites after 5 seconds and will be longing to stay there.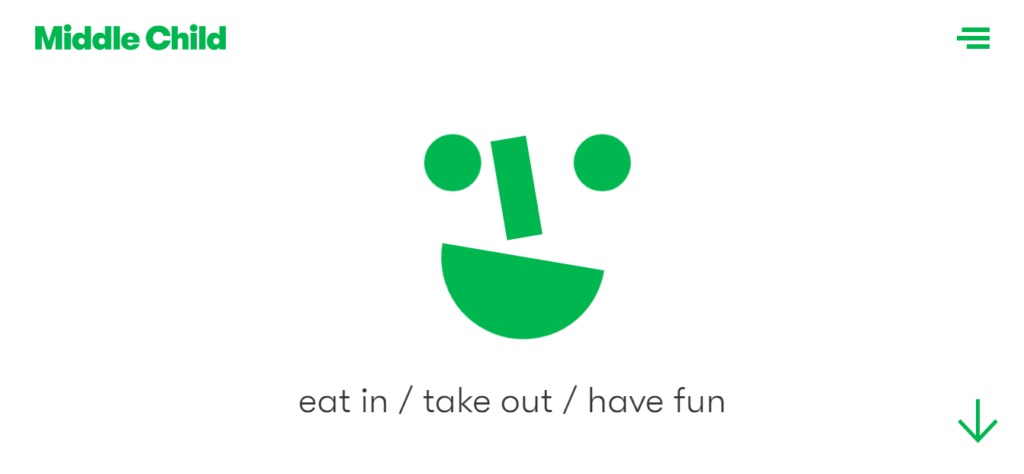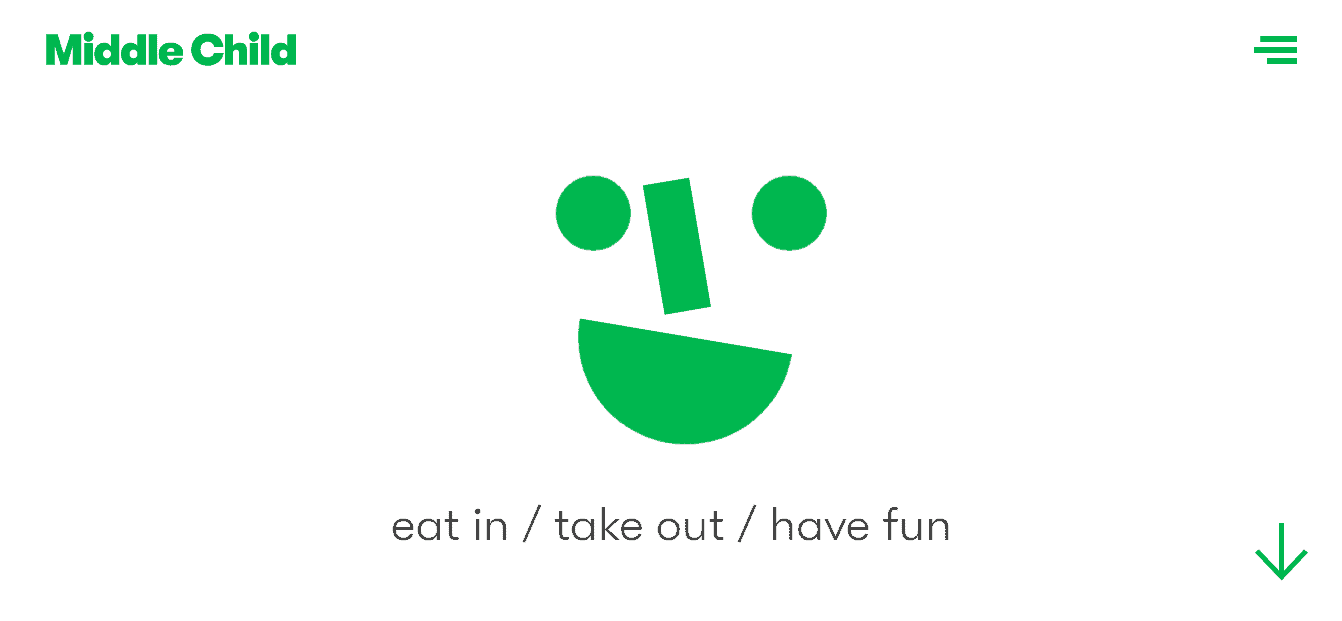 Developed by: Self Aware, USA
This "yummy and delicious" website has been developed for a small sandwich shop Middle Child – a small sub shop. Users can find attractive food photos here for ordering home. The website is very convenient and attractive. After visiting it users will be eager for going to a fast-food and having a snack. So if you are hungry, go ahead – Middle child website based on WordPress is waiting for you!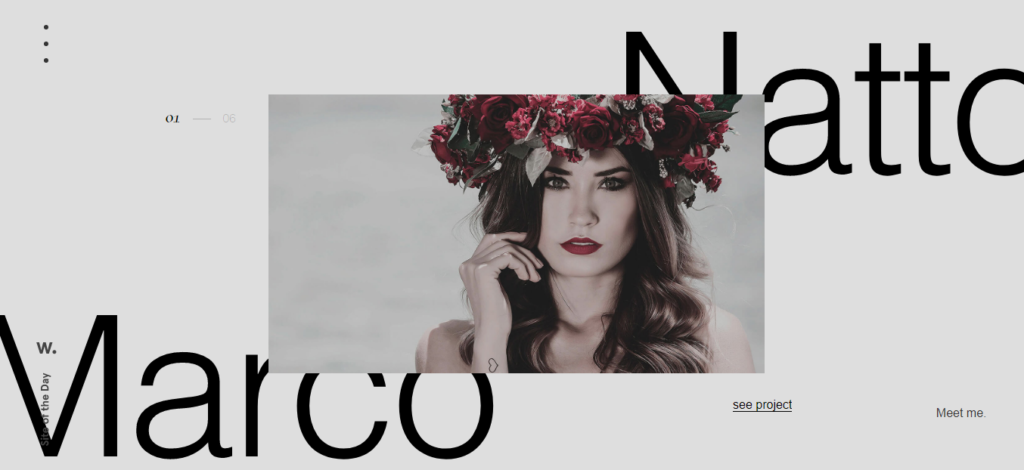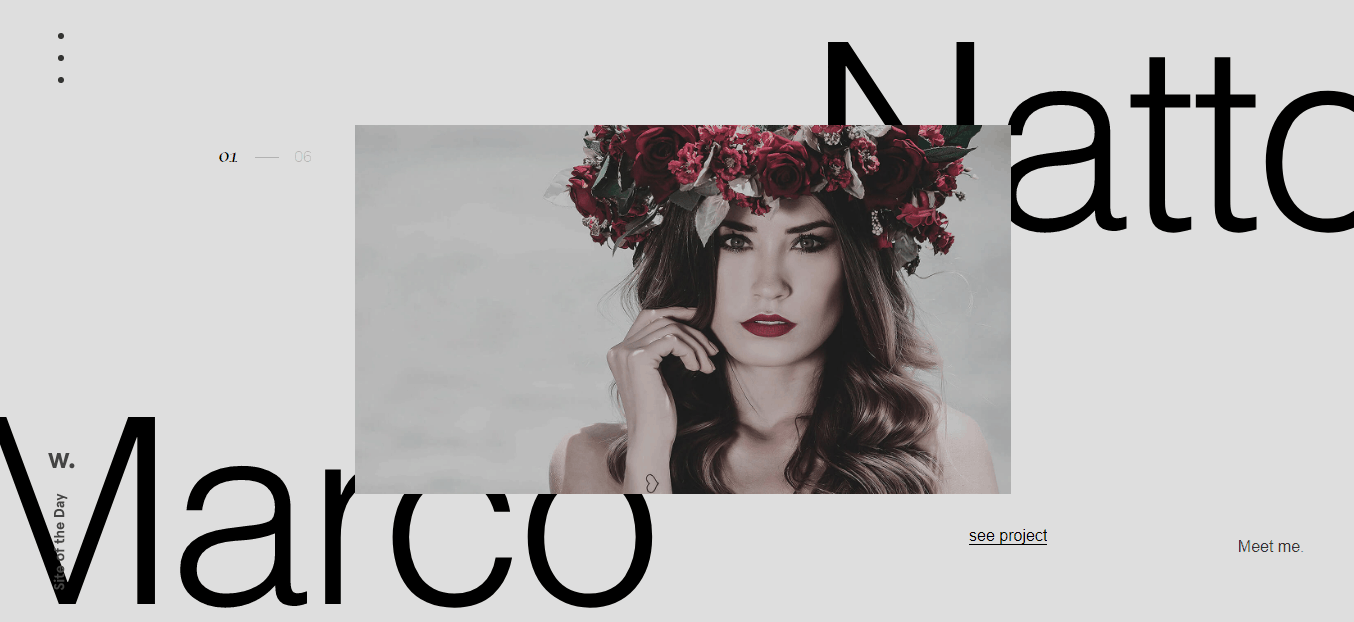 Developed by: Victor Work, Brazil
This portfolio website of Victor Work – a creative developer and designer who presents himself as an artist involving beauty, interactivity, and life on the Internet. He used WordPress for telling the world about his art. It is easy to navigate on the website and find examples of best works.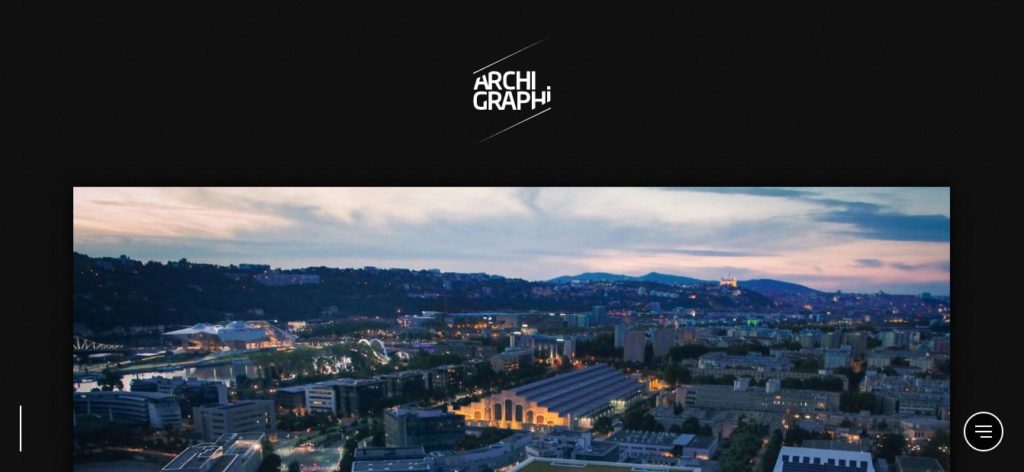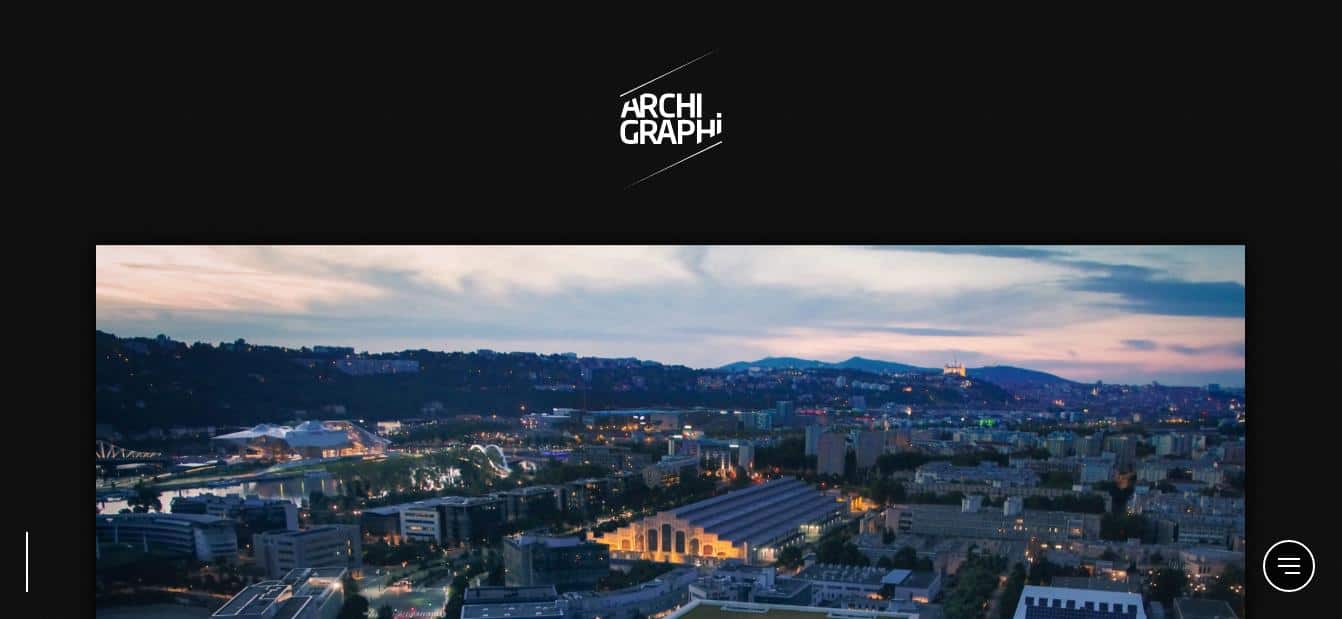 Developed by: Les Animals, France
This website has been developed for Archi Graphi Company that helps architects and communication companies in their projects. It has become a portfolio so as an information and presentation website. The dark background and bright photos of the project are very noticeable. This WordPress resource will come in handy for real estate developers and others who are involved in construction.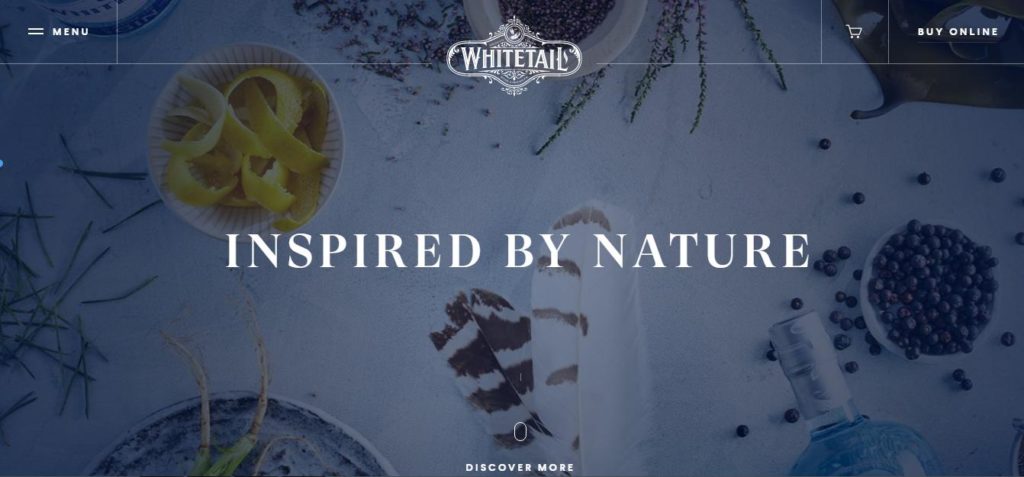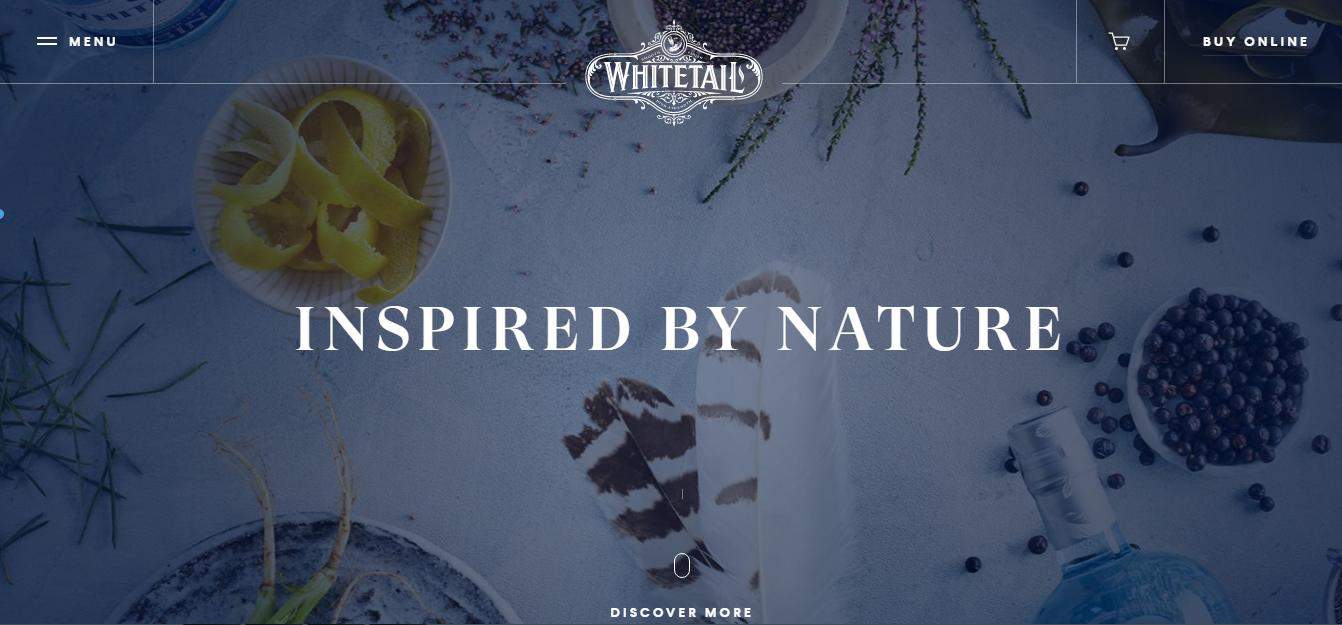 Developed by: Impression, Great Britain
Another great example of a resource powered by WordPress. Whitetail Gin was named after the biggest European flesh bird. It is known for smooth feathers and strength and this gin is also smooth and strong. The main motto is "created by nature". The website is original and very clear so this allows top-ranking it.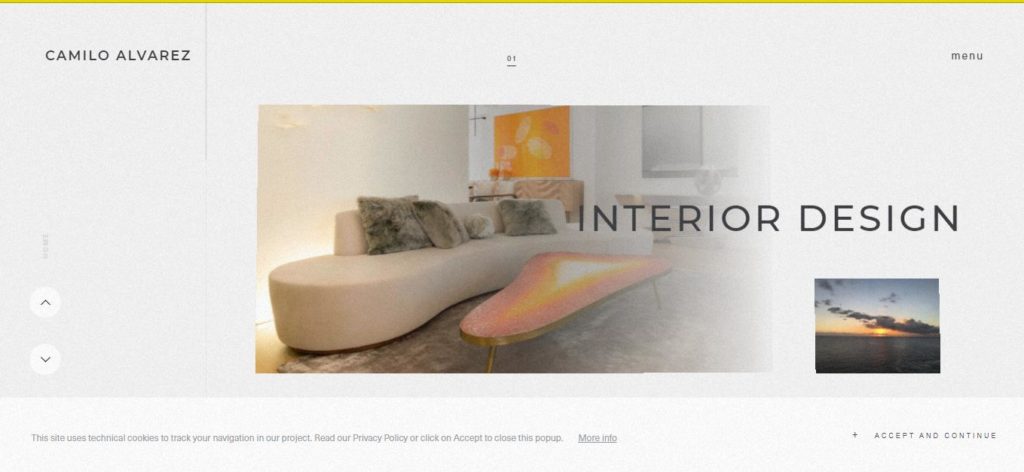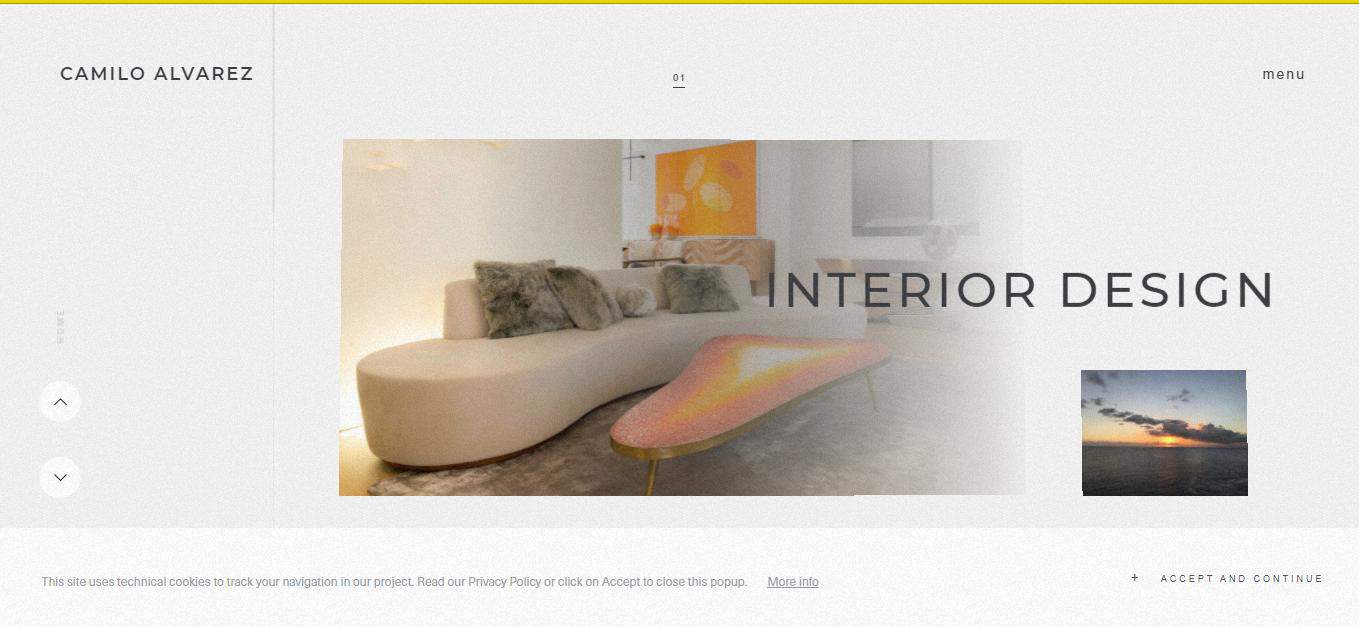 Developed by: GUSTO IDS, Italy
Another portfolio website for Camilo Alvarez – designer of creative and peculiar interiors. His WordPress website has minimum of text and images in calm tones that pop up in turn. The designer is inspired by the spirit of Columbia and the charm of Miami Beach. Such websites are worth attention not only for checking out somebody's artworks but also as a source of inspiration.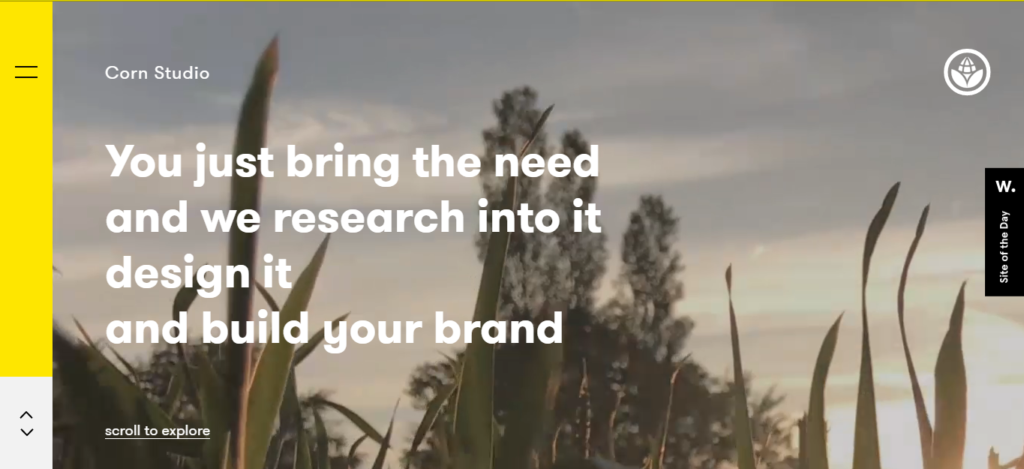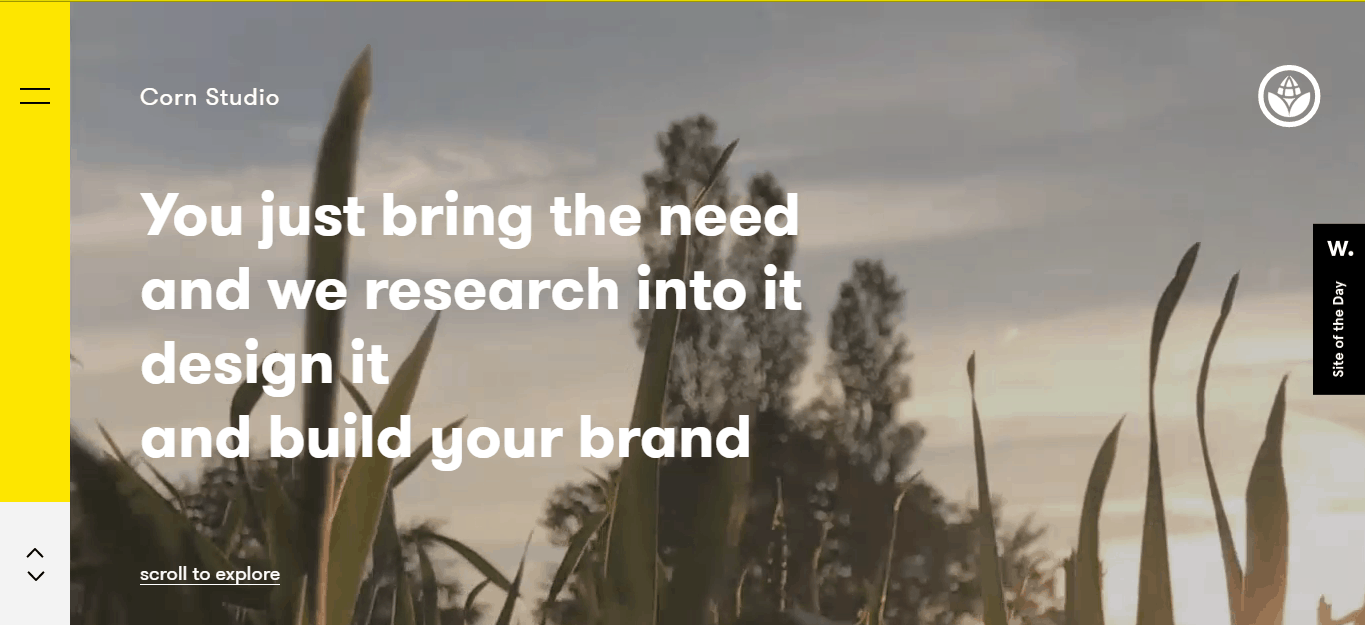 Developed by: Vasilis Pallas, Greece
This website of an independent Corn Studio in Athens that offers a wide range of unusual designer solutions developed especially for far-sighted brands of any size. Such resources become a great source of inspiration especially if performed on a high level. So if you consider your business as an astute brand, this WordPress-powered website is just for you!
Cult agency website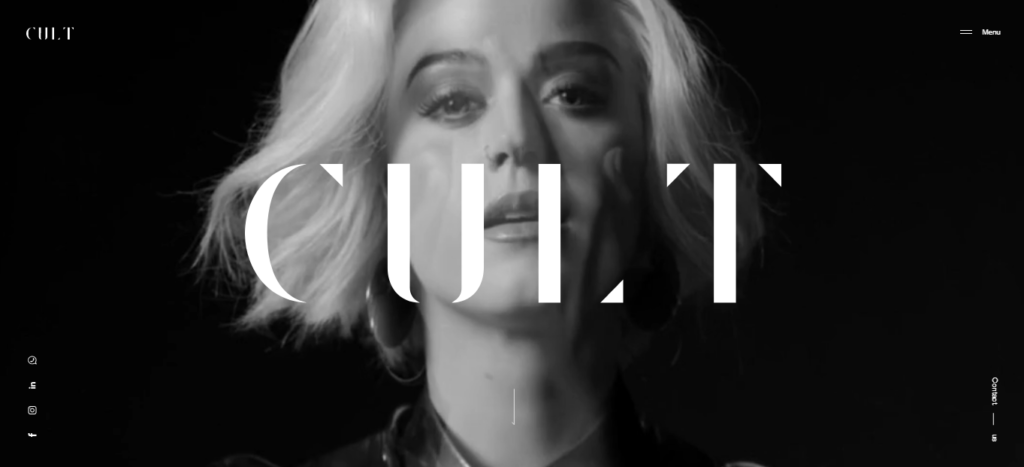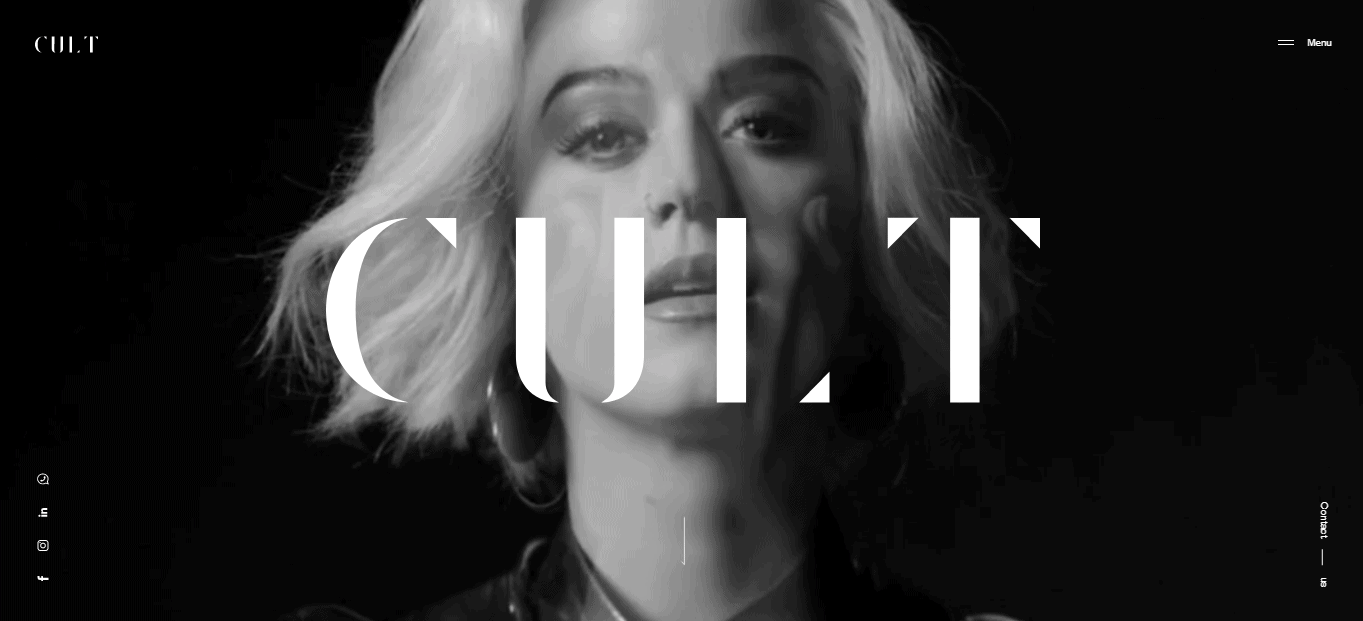 Developed by: Luis Henrique Bizarro, Brazil
If you are looking for an agency that will allow you to push on to the next level, you've come to the right place. Cult is a creative agency located in London or New York. It organizes bold and well-prepared digital campaigns that allow gaining meaningful results. Its WordPress website has excellent content and a stylish design. This website is a good example of their works as it can inspire many people.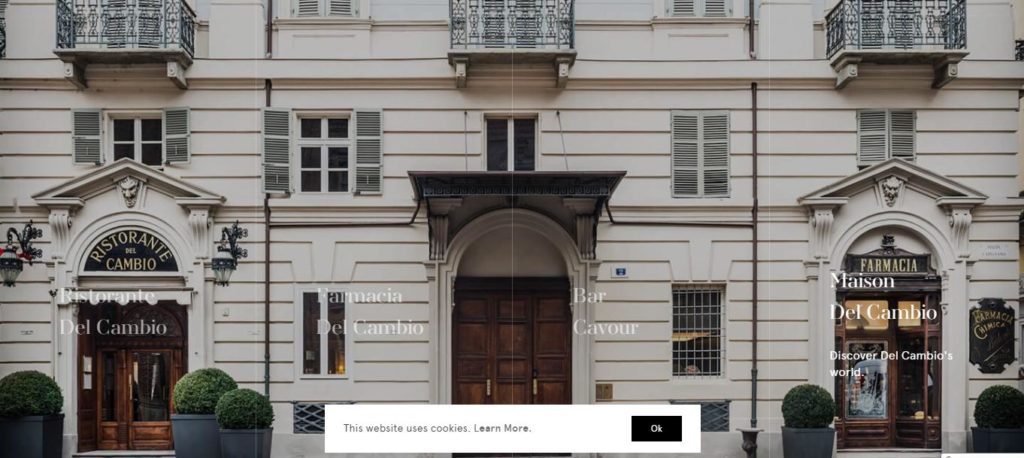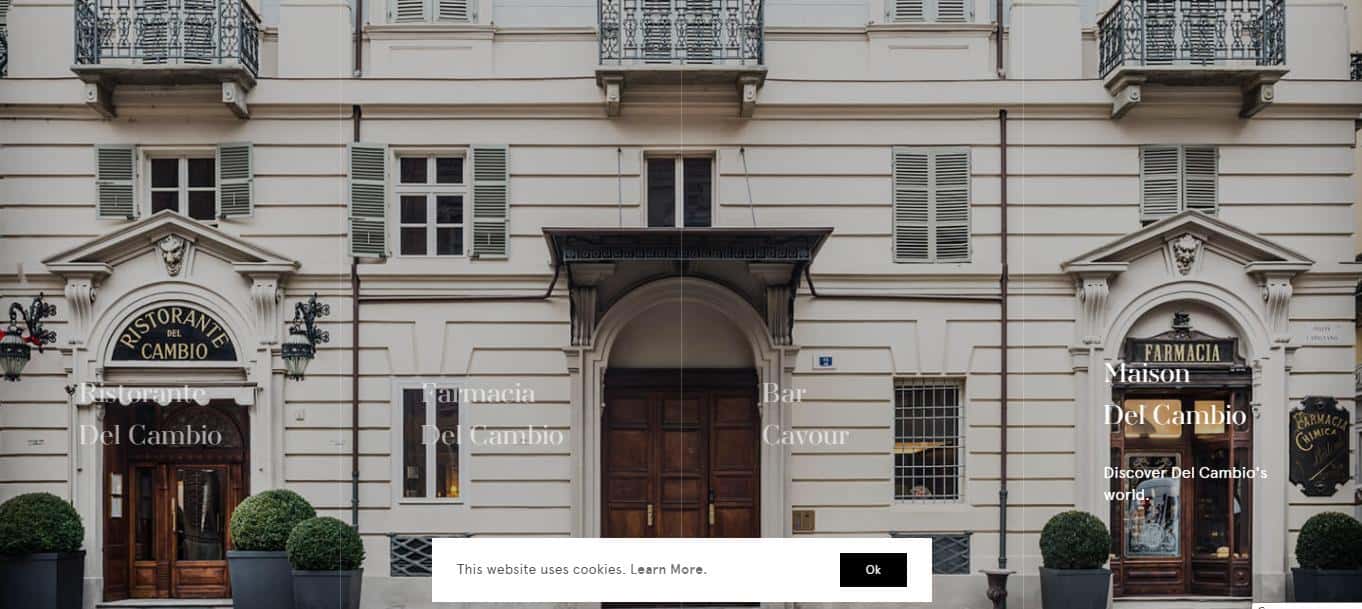 Developed by: Adoratorio, Italy
It is a very beautiful and creative website that allows immersing into Maison Del Cambio world – the new iconic cosmopolitan and modern image of Turin. Beautiful photos and insightful content make this website a good example of high-quality Web-resources. This WordPress-powered website is the best way for learning more about Turin.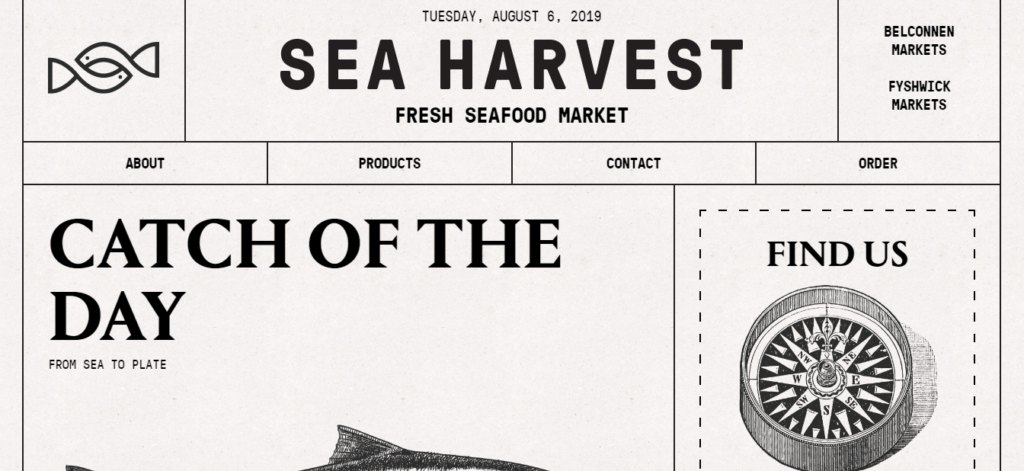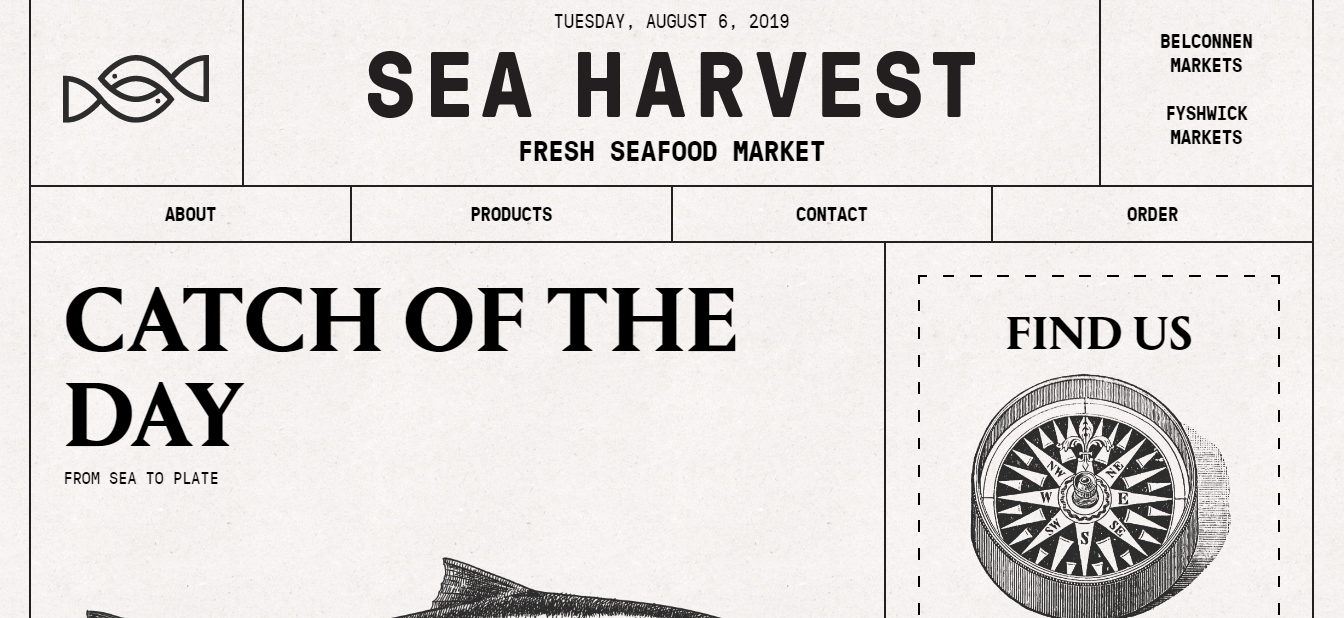 Developed by: ED., Australia
A website of a fish store designed as pages of an old-fashioned printed newspaper. It does not have any bright color solutions but still, it is rather peculiar and interesting. Besides this, there is a lot of useful and noticeable content. So this WordPress resource proves that for creating a successful website vivid designer effects are not always required.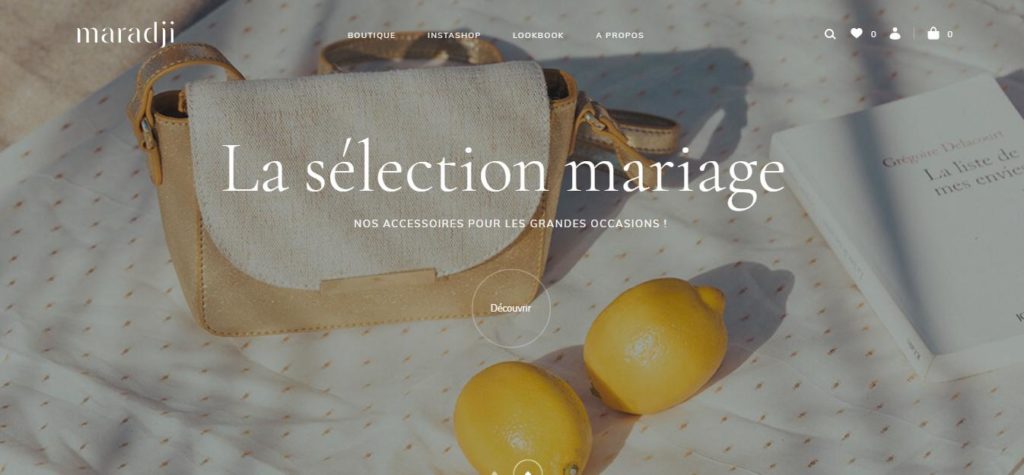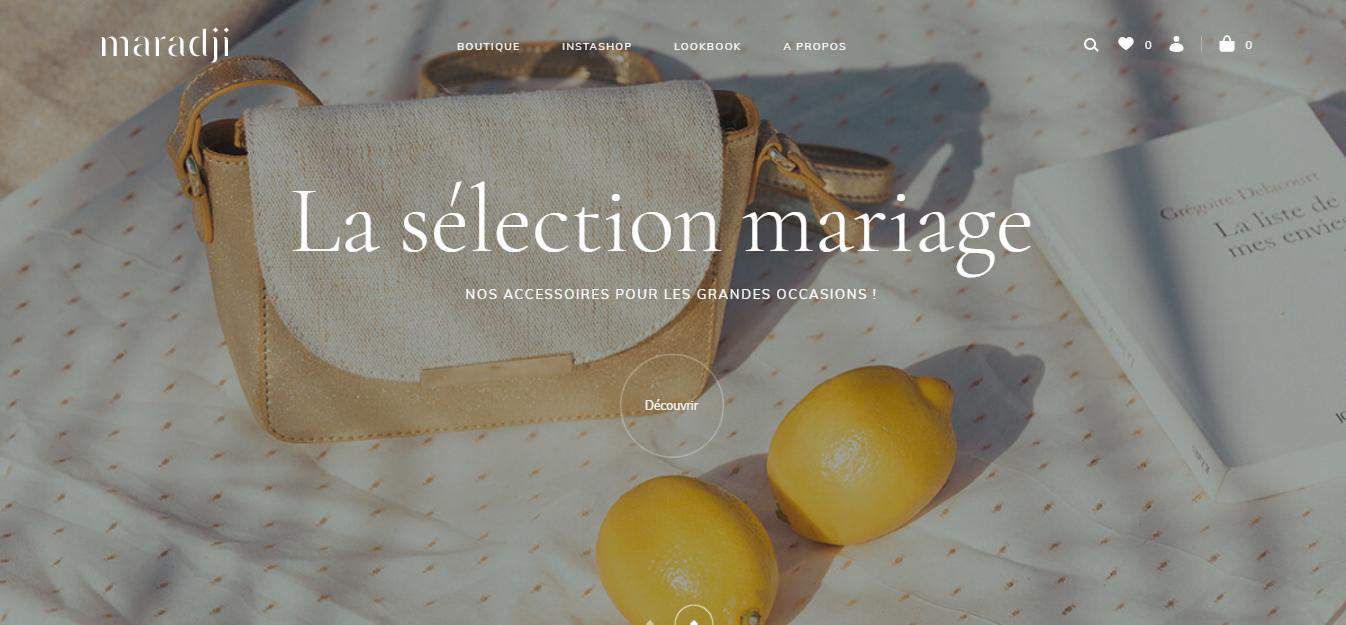 Developed by: Viens-là, France
This website is very stylish and peculiar like the boho Maradji brand itself. Users can find an online store, a catalog, and many offers there. Everything is simple and clear. For sure, such websites are worth attention. All dressers should try out this eye-catching resource powered by WordPress.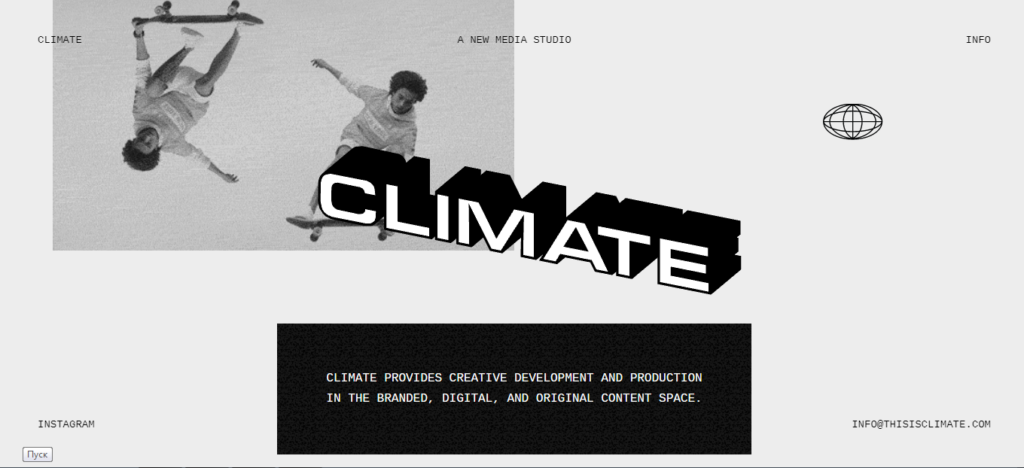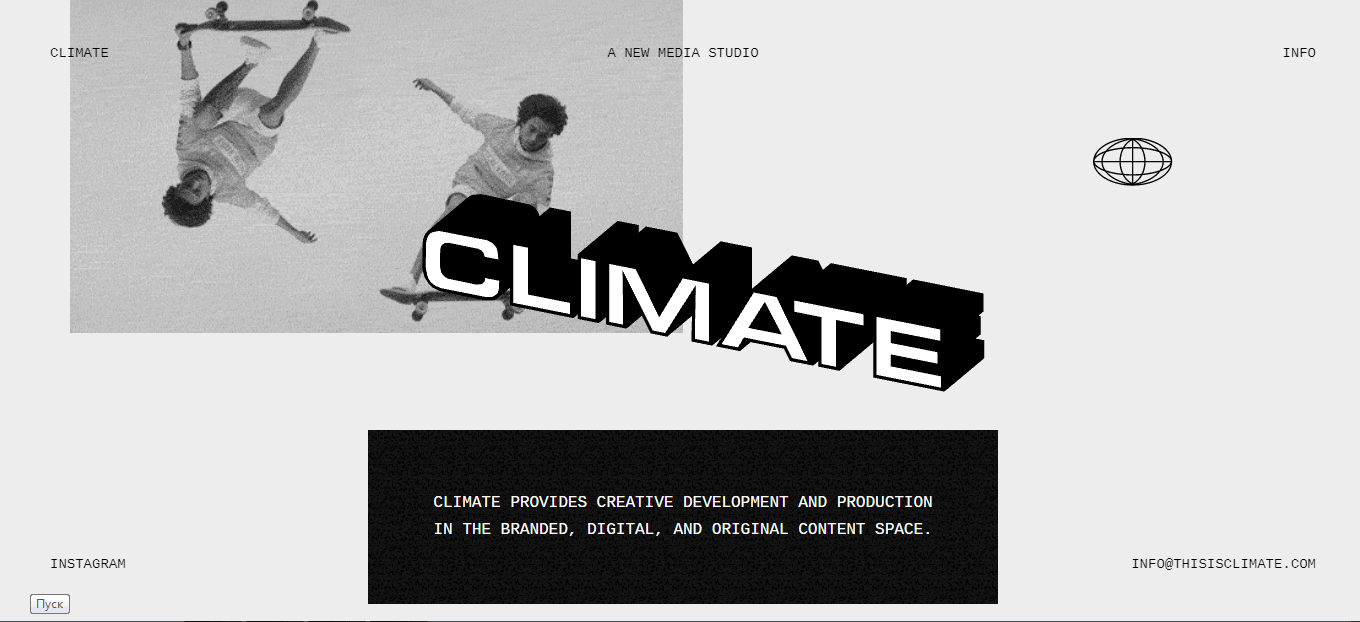 Developed by: Platoon, USA
The website has been developed for modern Climate media studio. It provides creative development and production services in the sphere of brand, digital, and original content. The main page includes a few black-and-white videos scrolled on the loop. It is a rather bold and original solution. This WordPress website creates a very good impression.
Kopke Wine House website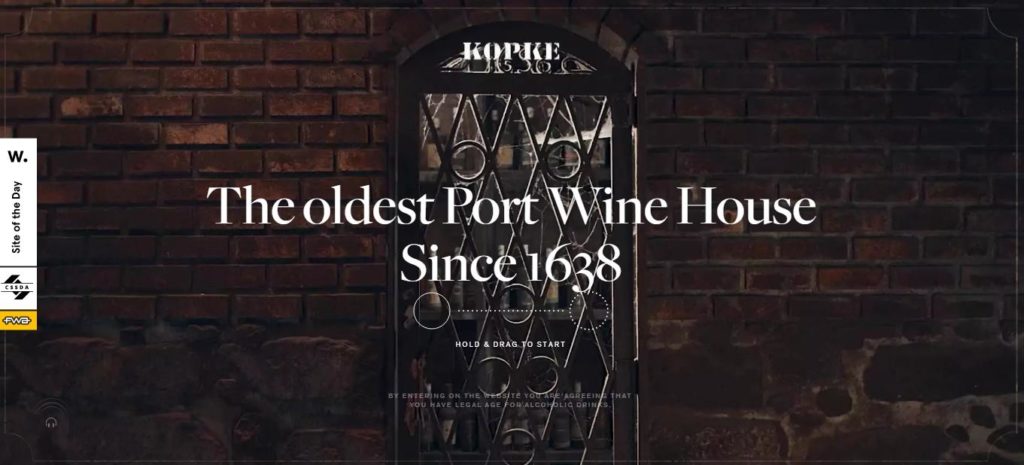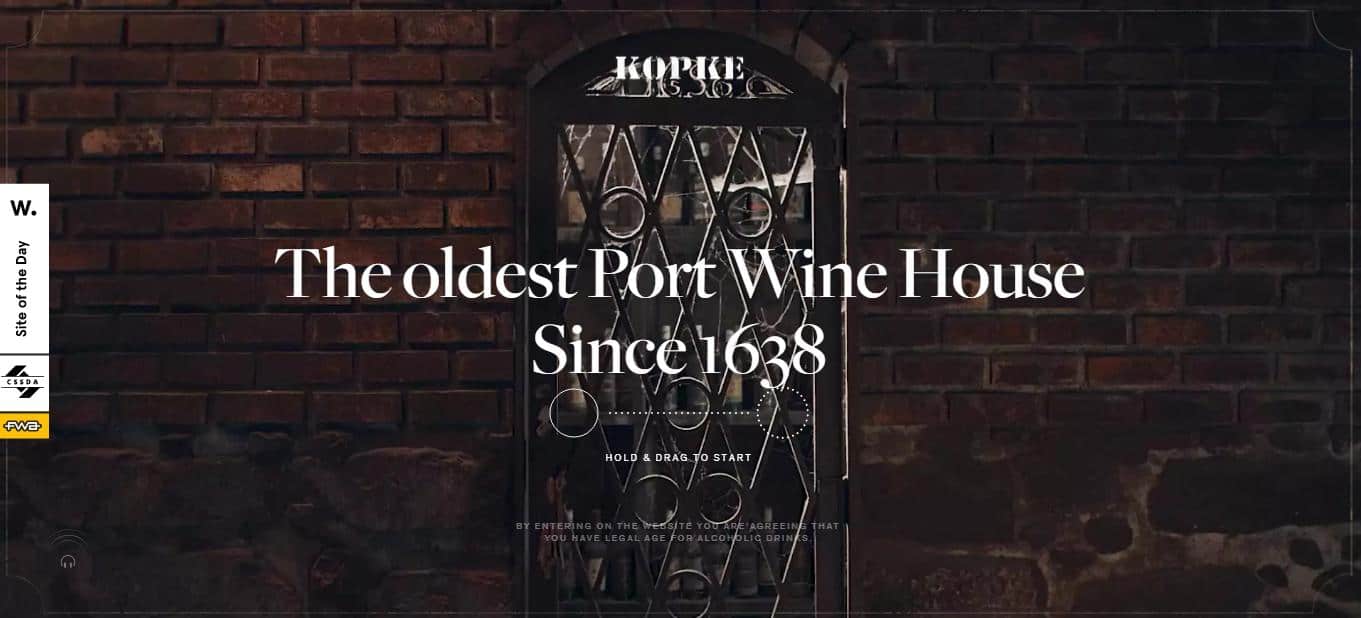 Developed by: Bürocratik, Portugal
The website is very beautiful and peculiar. It has been created for Kopke – the oldest Port Wine House founded in 1638. The website immerses the user into the air of a cellar with tiers of the best aged wine. Properly-selected music and dark tones make this air even more special. This WordPress website is a bright example of how modern technologies allow creating an antique atmosphere.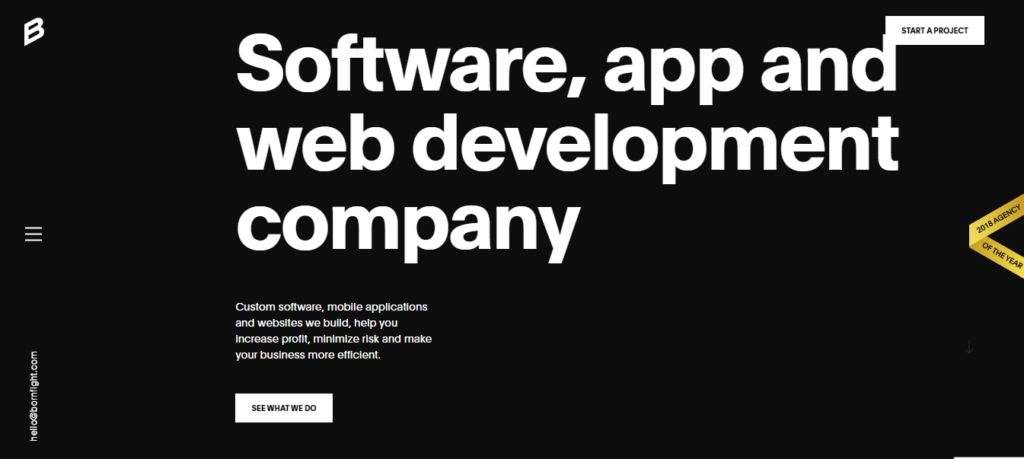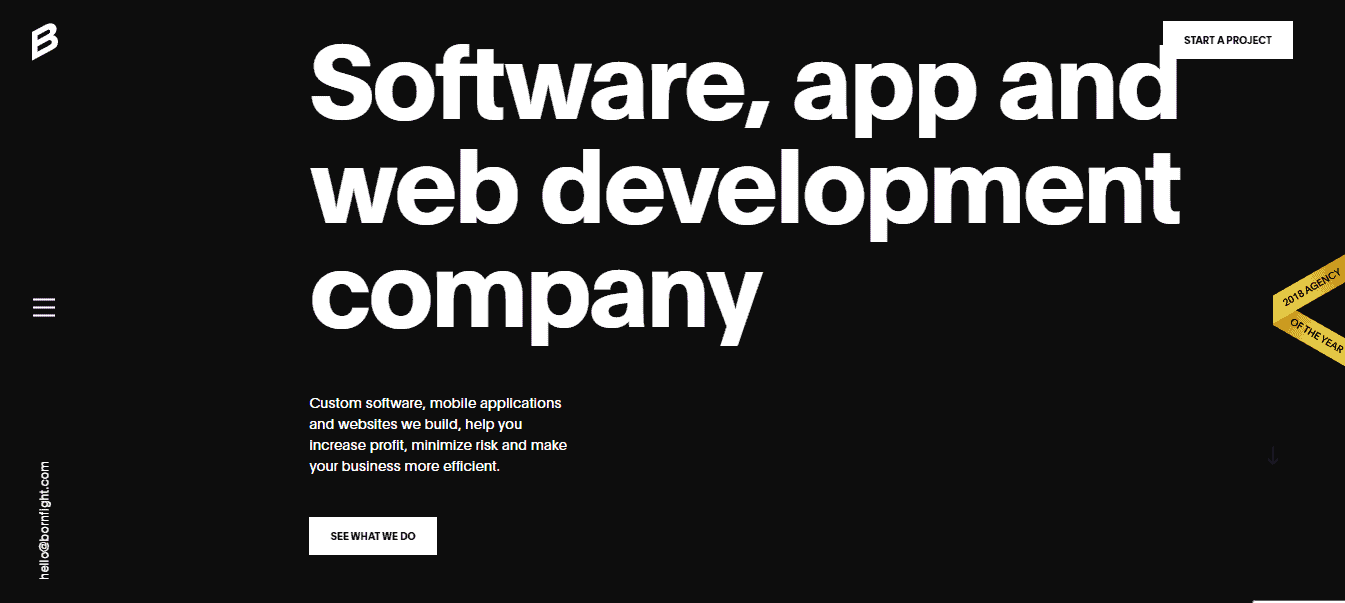 Developed by: Bornfight, Croatia
Our list includes websites developed by Bornfight digital company. Now we present its website. According to the agency, it develops improvements based on advanced technologies for creating unconventional software, digital products, mobile apps, and websites. This agency uses WordPress for creating excellent websites not only for other business, but also for themselves.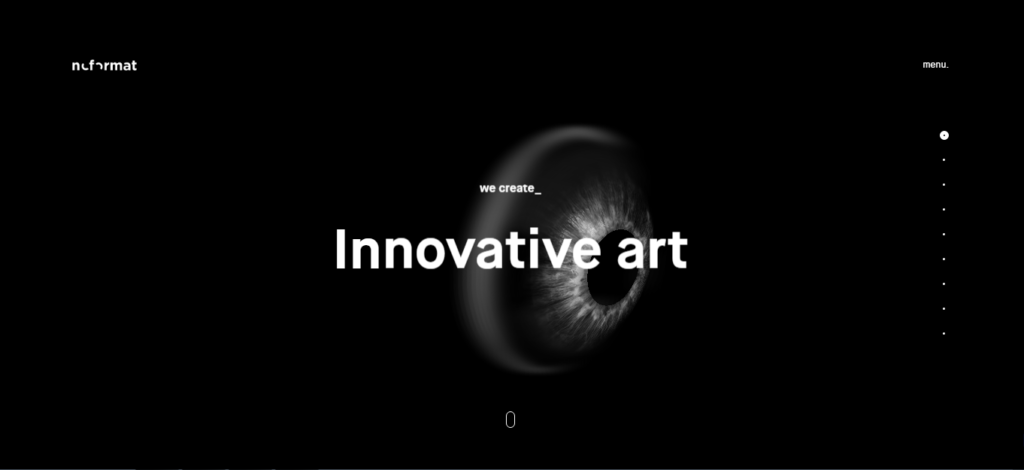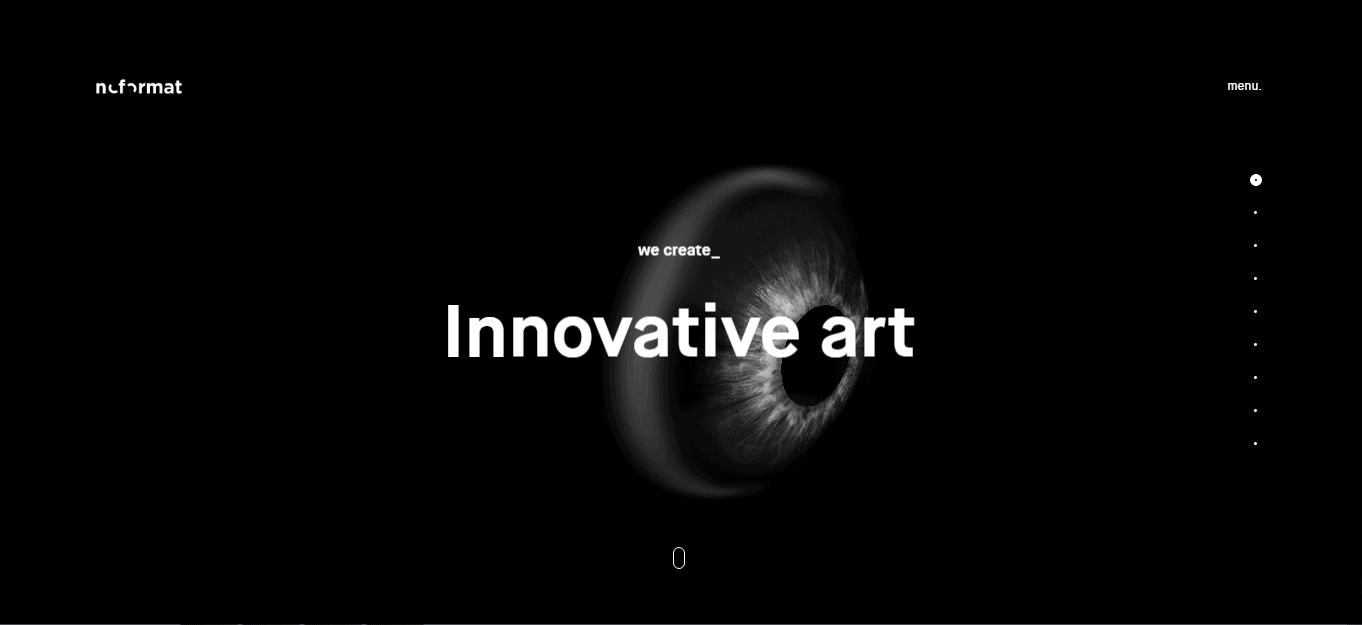 Developed by: noformat, USA
This website is very bright and creative. Powered by WordPress, it has a bold and eye-catching design. The team of designers, developers, inventors, visionaries, artists, and storytellers was united into noformat – a strategic design studio in New York. The team members have managed to develop a peculiar and attractive website. Other Web-resources of this team also often appear in the lists of the best websites.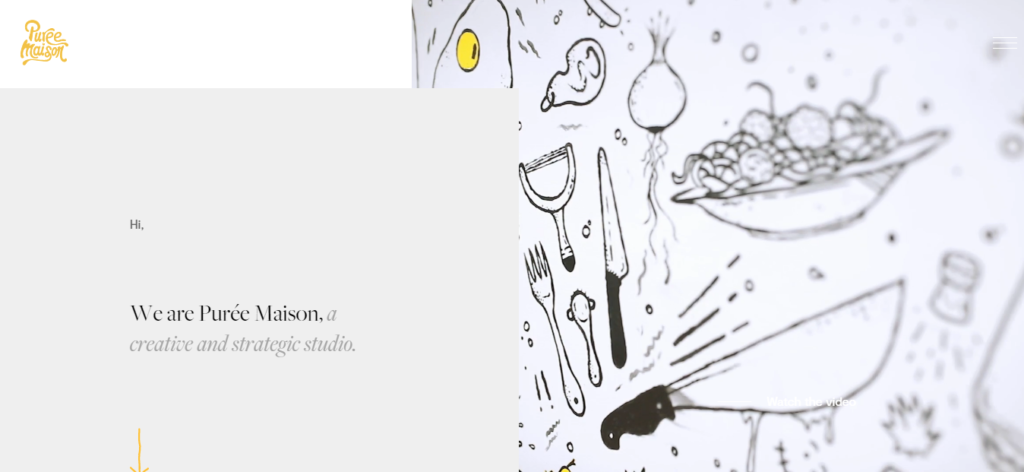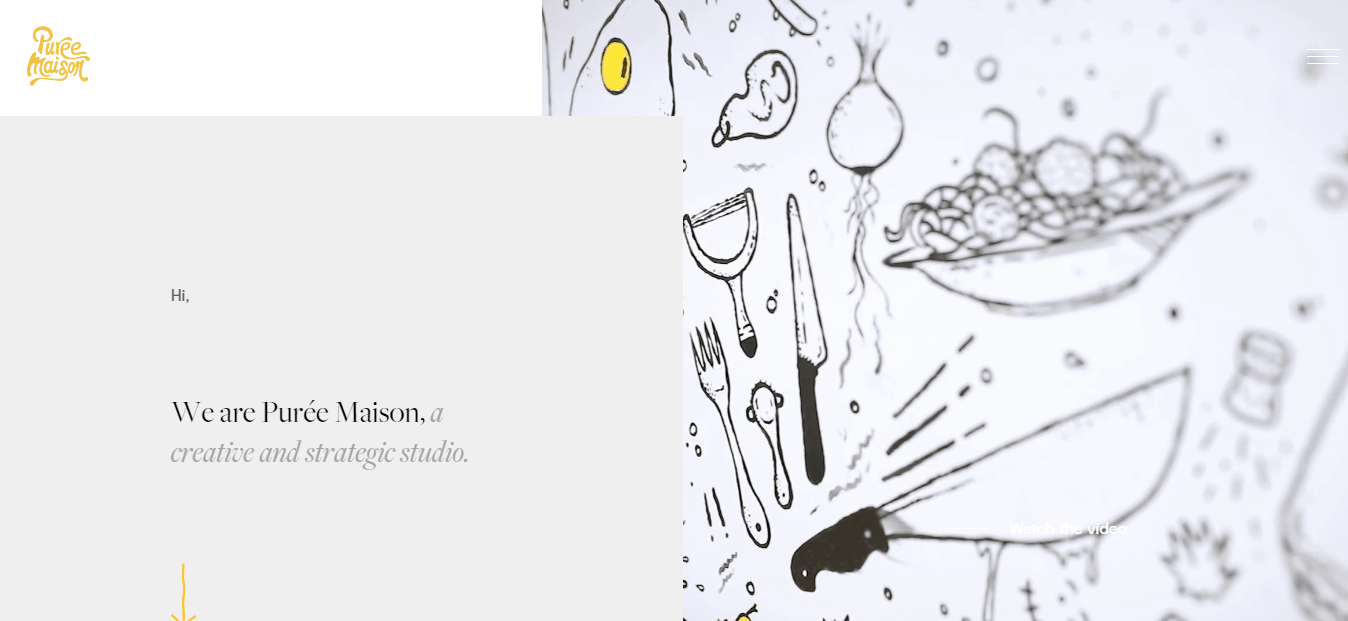 Developed by: Purée Maison, France
Purée Maison is a creative agency in Paris. It develops innovative and unique brand strategies. Their website is very lively and has simple navigation so it was top-ranked by WordPress.
Website of fashionable Femme&Fierce brand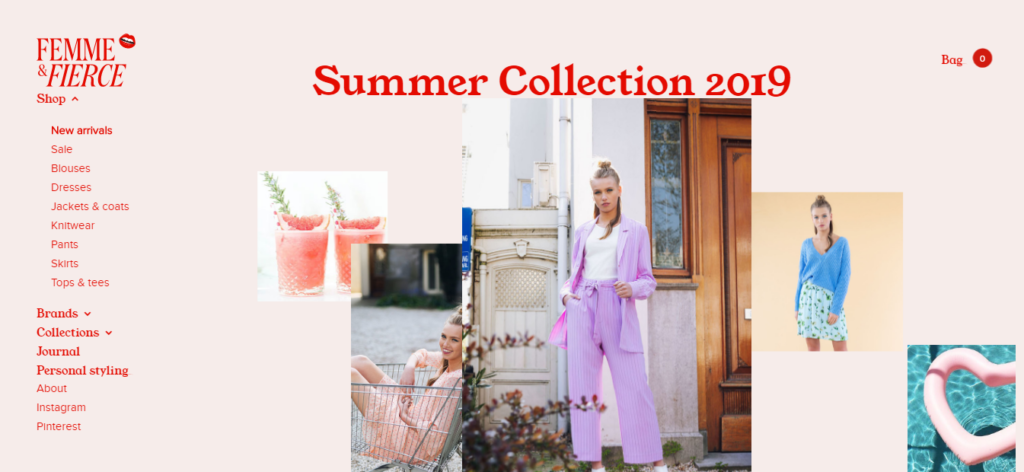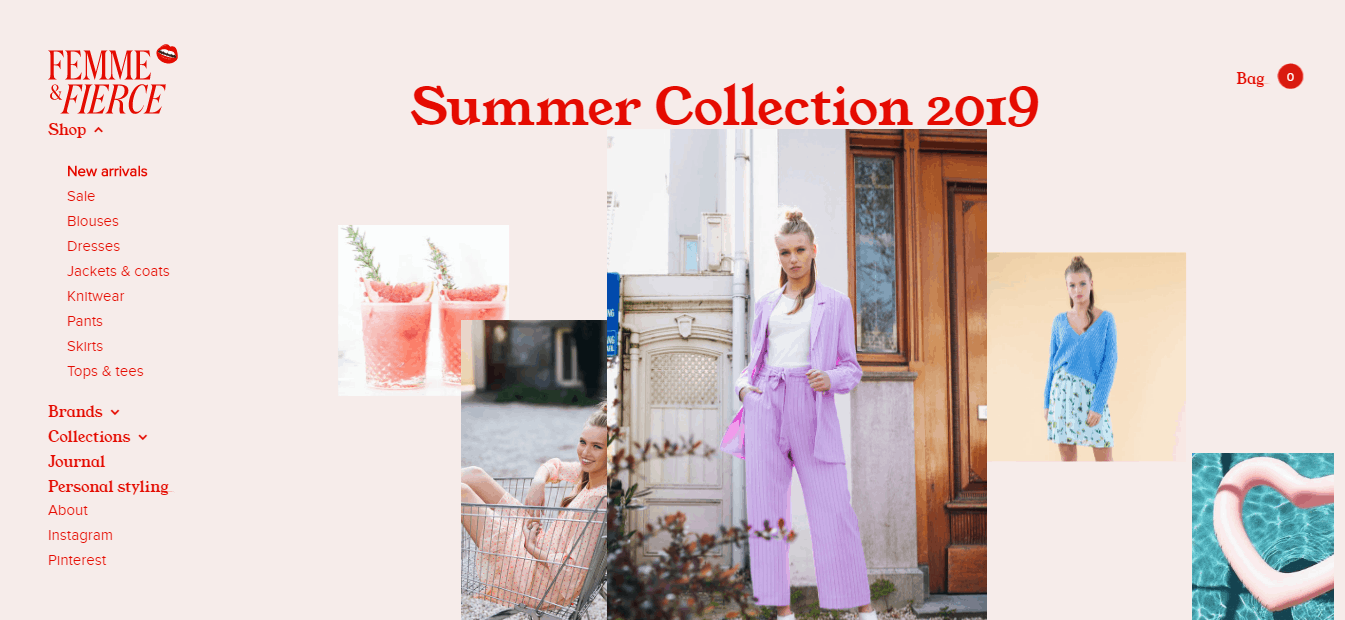 Developed by: Wonderland., the Netherlands
An online store can also serve as an excellent example of the best websites. It has been developed for Femme&Fierce – a fashionable modern brand. Its creators claim that every woman has both strong and weak points. The resource idea is very simple and clear and, at the same time, creative and original. This WordPress-powered website is very informative, so all interested users will find what they need there.
Konform Agency website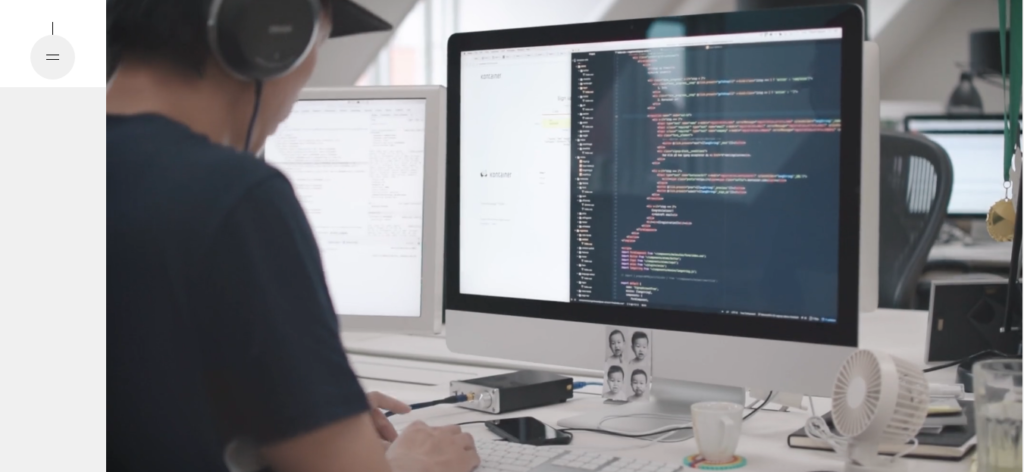 Developed by: Konform, Denmark
Konform Company that offers its customers the best digital solutions has created a great website for themselves. It uses three main criteria – strategy, technology, and design applied for developing powerful online solutions for supporting and strengthening the business. This WordPress-based website is intuitive and customer-friendly.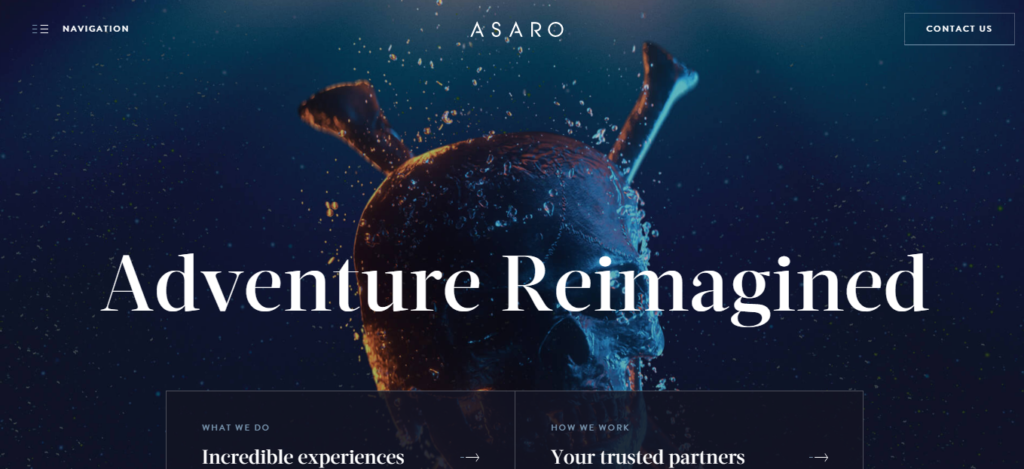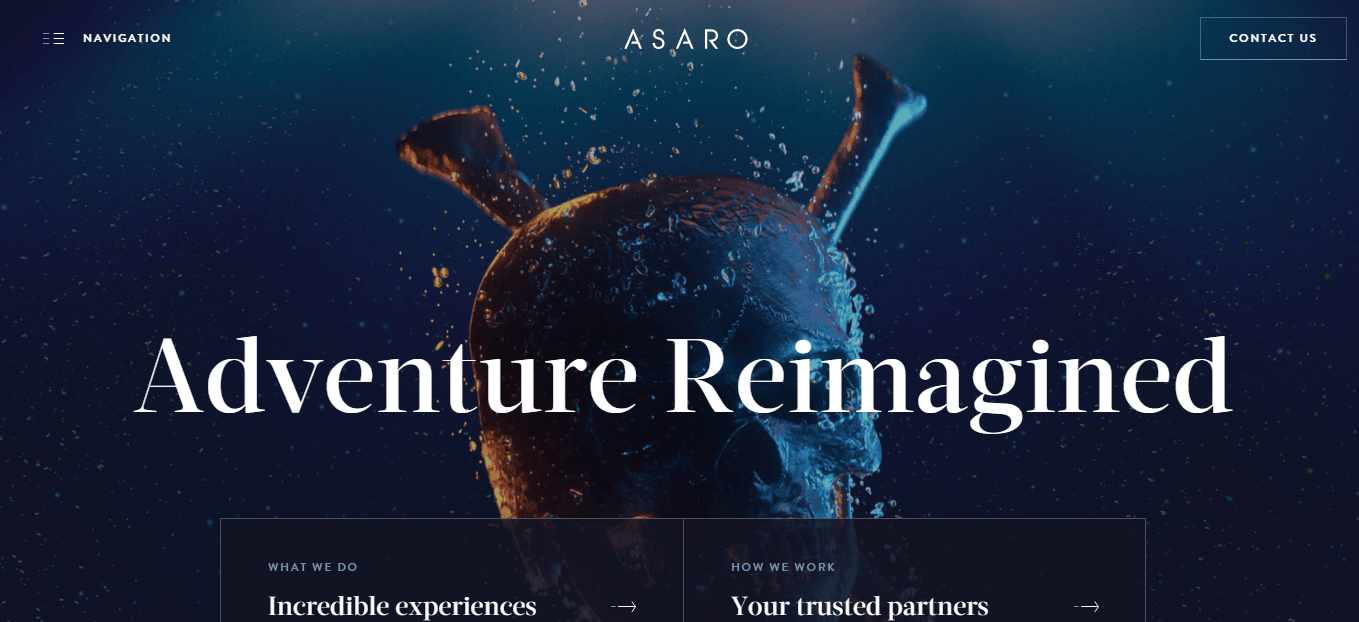 Developed by: Green Chameleon, UK
Website for Asaro – a company that creates an unforgettable experience for guests who travel on luxurious yachts worldwide. They work with a super-yacht team for providing a head-spinning scale entertainment. This resource is very interesting and intriguing, such solutions deserve high merit. WordPress does not only create perfect websites, but also provides experience.
Developed by: Bürocratik, Portugal
This TOP 50 list includes some websites developed by Bürocratik. It was created for a consulting company that specializes in technologies and IT-systems. It is very creative and bright so such solutions inspire for creating own resources. With WordPress this process becomes even more simpler.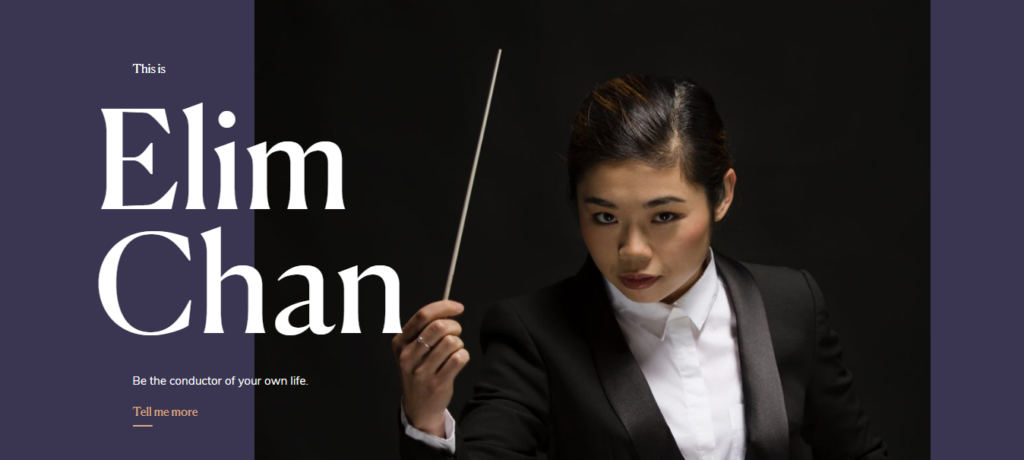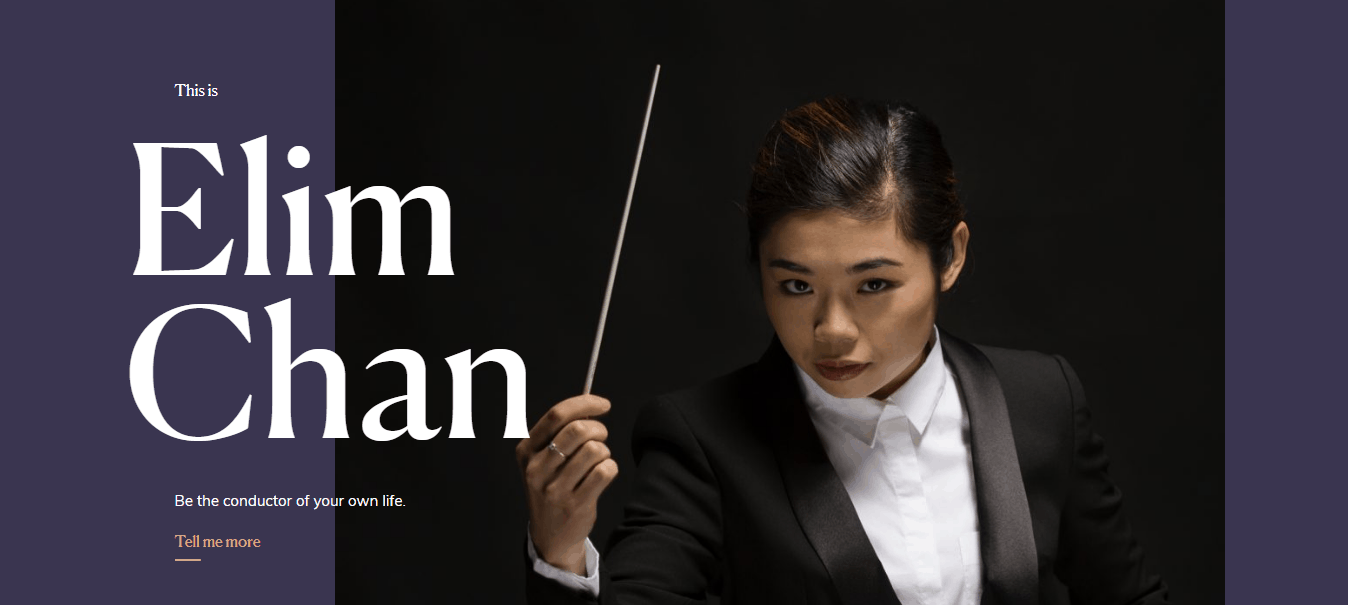 Developed by: Lama Lama, the Netherlands
Elim Ghan became the first woman in the world who has won the Donatella Flick LSO competition and received an opportunity to become an assistant conductor of the London Symphony Orchestra. Also, she is the main guest conductor of The Royal Scottish National Orchestra and recently has been appointed as the principal conductor of Antwerp Symphony Orchestra. You can see her profile on this website, find the concert dates or even write to her. An excellent example of a personal website. WordPress helps promising artists and musicians getting famous.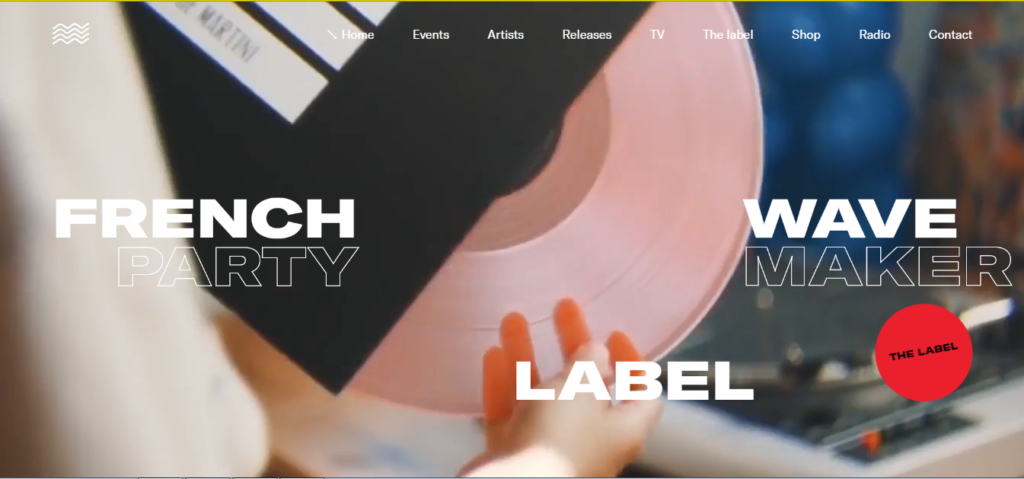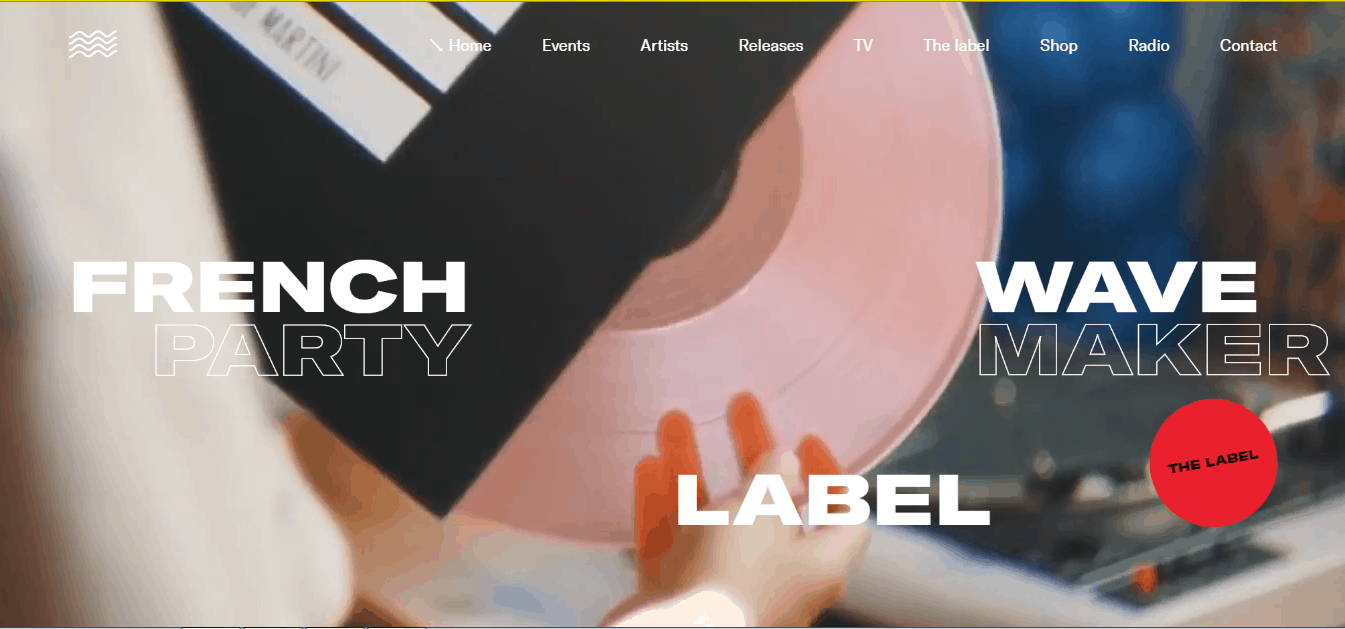 Developed by: Socialclub, France
Roche Musique is one of the most popular labels in Paris. Its website has a very creative and unusual style. It contains a lot of information about concerts and the label and even has an online store. An unusual video and photo content is used for drawing attention. All music lovers should visit this resources powered by WordPress.
Conclusion
Currently, every company should have a website. It is like a virtual front door so it should be interesting, simple, and bright as you have one chance only to make the first impression. Such a solution for any business type can be created with WordPress.
We've prepared this TOP 50 list of best WordPress websites for inspiring you and giving new ideas for making them true. Now go for it!