The digital world is oversaturated with advertising. Every day we see around 3 thousands of different ads and offers but remember only 5-7 of them.
Marketers are competing for the attention of their target audience. Some of the advertising slogans really stick in your memory, yet the majority of them anyway remain unnoticed.
Banner blindness is a phenomenon that became popular at the beginning of the 21st century. It relies on the idea that the human brain subconsciously ignores ad-related messages. First of all, those that we see on our computers and smartphones.
The Smart Form Design Builder is one of the available solutions to this challenge.
The Smart Form Design Builder – is a tool that can help you to display special banners or subscription forms on your website. They are shown under certain conditions. This way, users only see information when they complete the required actions. This approach allows to filter out the audience that isn't ready to make a purchase or other target actions on your website.
Smart forms have two main functions:
Inform. They show banners with special offers, discounts, contests, surveys, and other promotions. After clicking such banner, users will be taken to the corresponding page of a web resource.;
Work as lead magnets. These forms collect information. Usually, lead magnets are used to create a newsletter database. Users exchange their contact info for some useful content (books, articles, links to videos, etc).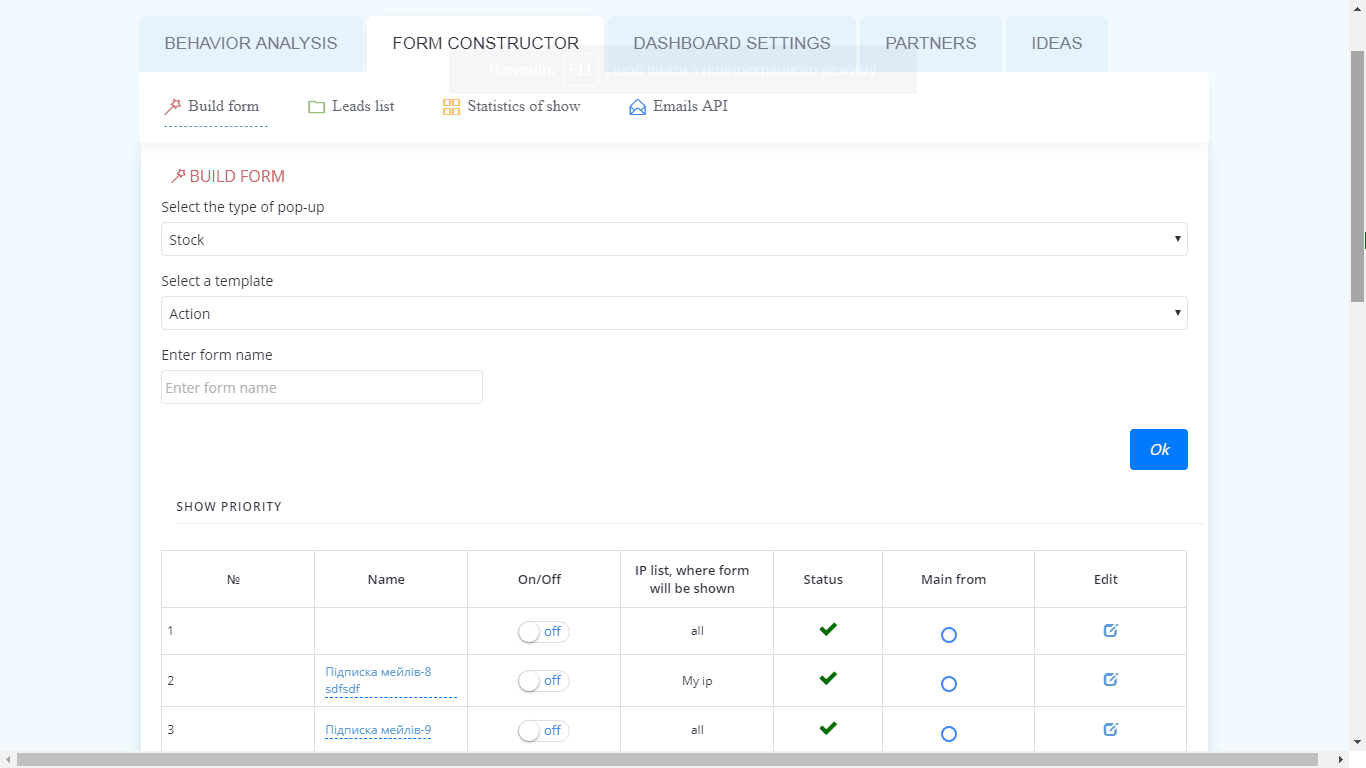 The display of smart forms is based on:
Time. A banner can appear after some time (for example, when a user spends 1 minute on a website or its specific page).
Action. A banner is displayed when a user tries to close the website or completes several other consecutive actions (for example, opens a certain page showing one's interest in the chosen topic).
Scroll depth A banner is only shown when a user reaches a certain part of the page.
Device type. Depending on a device type popular within your target audience, you can display banners only to desktop users or visitors who open your website on smartphones.
Who will find the Smart Form Design Builder useful?
The use of the Smart Form Design Builder is not limited to certain fields and types of websites. Smart forms allow you to solve a range of tasks in many areas. Yet there are 6 primary fields where the Smart Form Design Builder has already proved its efficiency.
For online stores
Using Plerdy Smart Form Design Builder, an owner or a marketer of an online store can display promotional or information banners. You don't need a separate script for that – it is installed simultaneously for all Plerdy tools.
The key advantage of Plerdy forms is their flexible customization. For example, you can set a discount offer for a certain segment of a target audience based on the category of your online store they open the most often.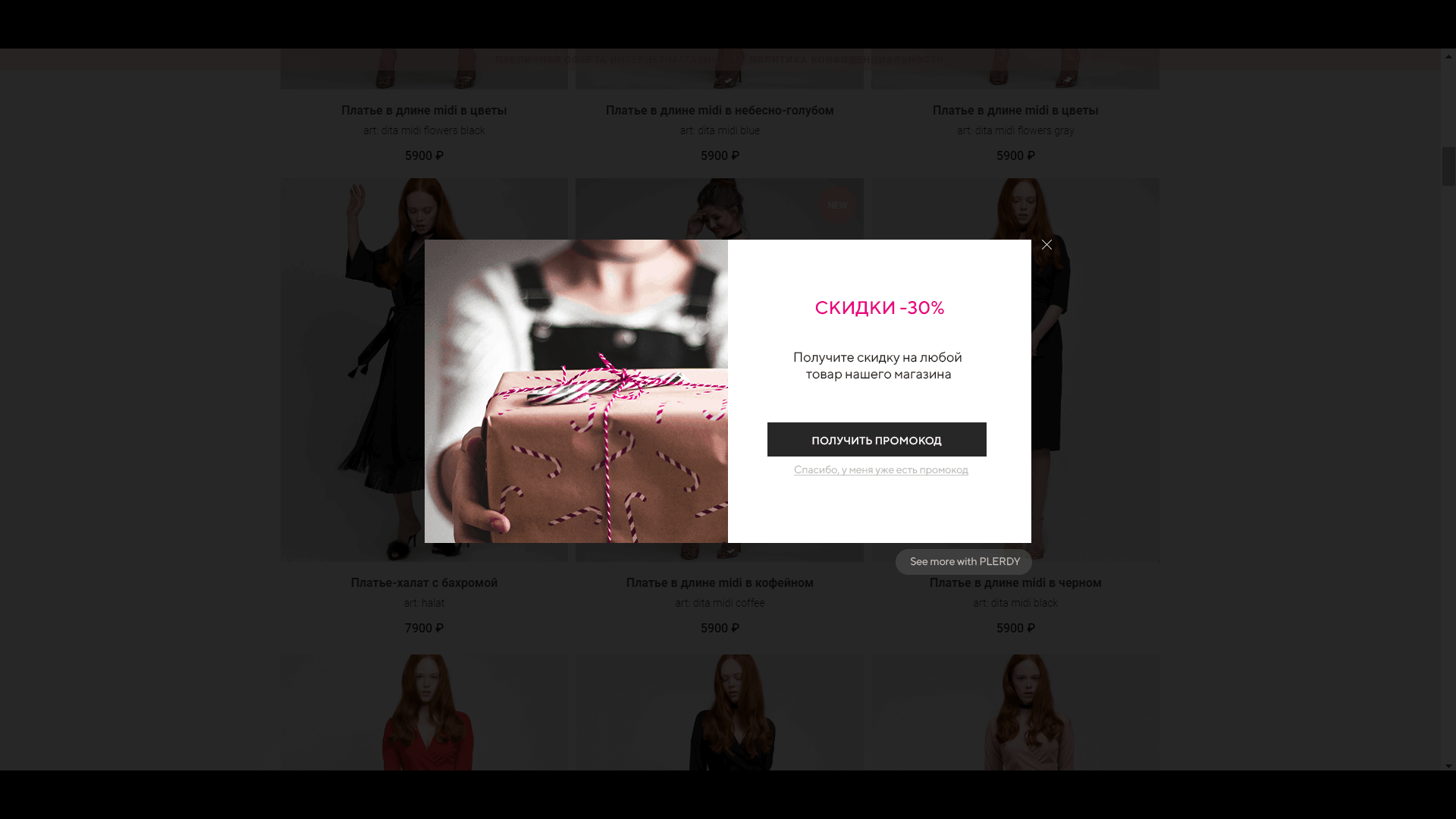 They are taken to the page you have previously chosen. All conversion statistics (and a close rate) are collected in your personal Plerdy dashboard.
For websites
Many websites use personal blogs for promotion and some of them organize additional special events (webinars, seminars, etc). In this respect, Plerdy Smart Form Design Builder can help to form a newsletter base or member lists.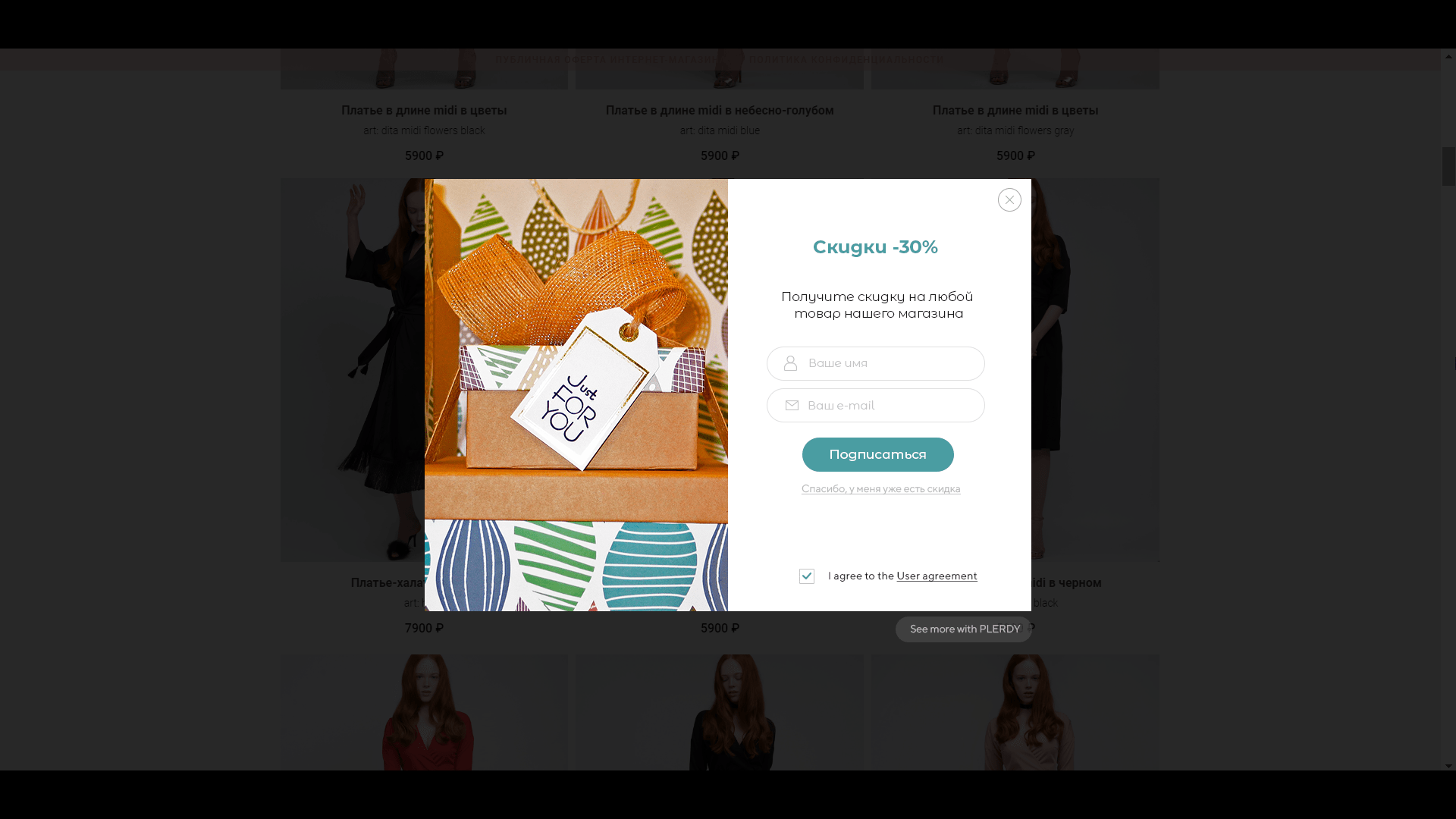 After setting the conditions under which a banner is displayed, you can track the collection of leads in your Plerdy dashboard. The tool is very convenient because in addition to ready-made templates you can individually create forms with your list of fields. You don't have to be a designer or have programming skills. Just install the script of Plerdy and get access to the smart form builder and click heatmaps.
For landings
One-page websites have their advantages for product and service promotion, so today there is a bunch of high-quality tools to create such landing pages.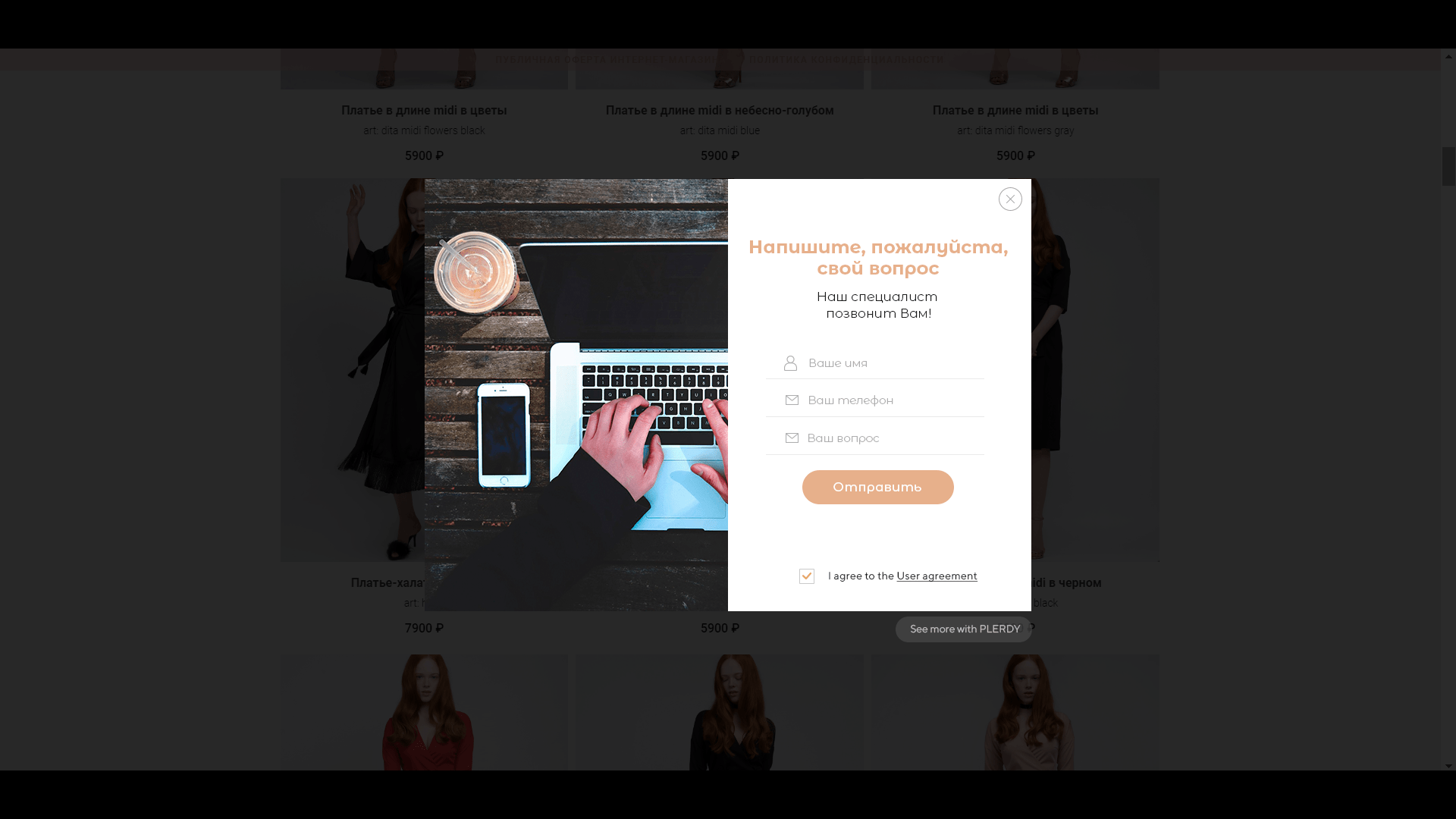 For information resources
Marketers and PR managers of information resources (news portals, blogs, etc.) can use dynamic banners to announce some events or attract users' attention to a certain section or page on a web resource.
So the Smart Form Design Builder allows you to both increase the conversion rate within a website and reduces the number of bounces (when a page is closed with no interaction). In your personal dashboard, you can customize banners based on timing, scroll depth, and other parameters.
Conclusion
The Smart Form Design Builder opens up new opportunities for business owners, Internet marketers, and SEO specialists. First of all, these opportunities are connected with an increase in conversion rates. The right design, call to action, location, and display of a banner can get more clicks for your notifications.