Blogging has become a popular means of communicating and broadcasting news. Millions of online blogs and posts are a great way to express yourself and share information. Moreover, you can also make money by sharing blog content and views. Starting your blog can seem stressful and threatening. However, it is not that scary. As soon as you start posting, you will learn the trick. But make sure to configure the blog before publishing posts and promoting content properly.
Frequently Asked Questions from Beginners:
How to start a blog for free and make money?
How to start a blog on Instagram?
How to start a fashion blog?
How to start a mom blog?
How to start a blog WordPress?
How to start a food blog and make money?
As a beginner, you may wonder how to start a blog and become a successful blogger. Whether a teenager or a retired person, blogging shouldn't be hard. The internet is exploding with huge growth right now as the number of users skyrockets. This growth explosion means more potential readers and a broader target audience for your posts. So, if you plan to start a blog, this is the best time. This guide will help you start a blog for beginners and make your first profit.
You will learn how to choose a create the first article and promote blog posts.
Contents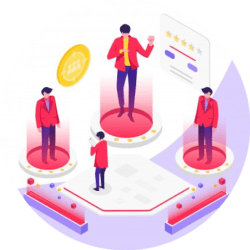 Select a niche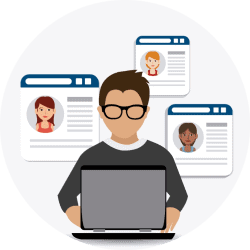 Understand your target audience for a blog from scratch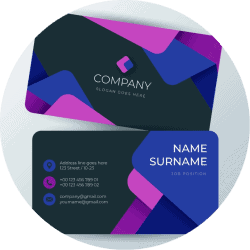 Choose a unique name for your own blog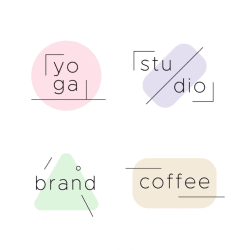 Create a logo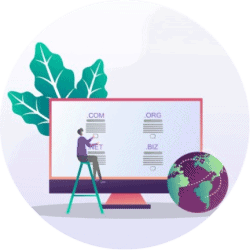 Pick a domain name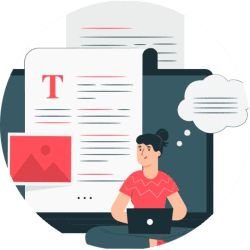 Fill your empty blog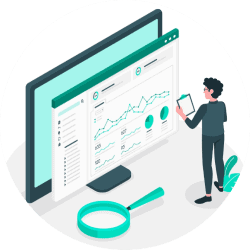 Install analytical systems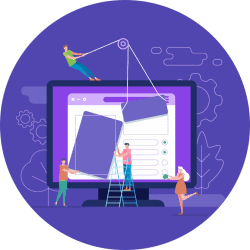 Create a blog structure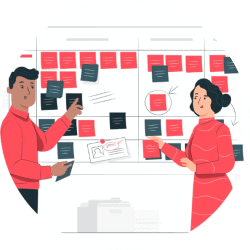 Make a content plan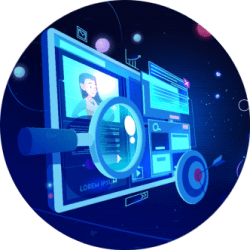 Pre-promotion your blog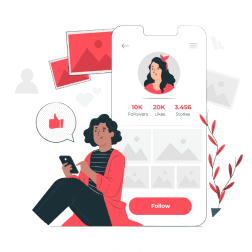 Promote blog with Relationship marketing
Promote blog with Paid marketing
Select a blog niche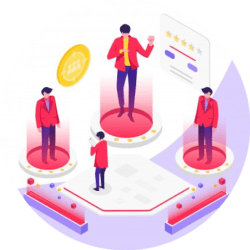 Before learning how to start your blog, find your niche first. It's a subject or theme you will publish posts about. To become a successful blogger, you will have to choose the right niche and research this subject. Therefore, choose what suits you and sounds interesting. By selecting a niche and getting your perspective, you will distinguish the web resource from competitors' websites.
Before choosing the niche and starting to write posts, answer these two questions:
Would you enjoy knowing about this topic?
If you do not like the niche, text quality will suffer. No matter what subject you choose, you must love it. Personal interest will make you curious about the topics covered in blog posts.
Do others find this topic interesting? The target audience matters. Do a quick Google search to find thousands of results. If the offered posts are related to your topic, the future blog is more likely to become successful
TOP 3 fashion blogs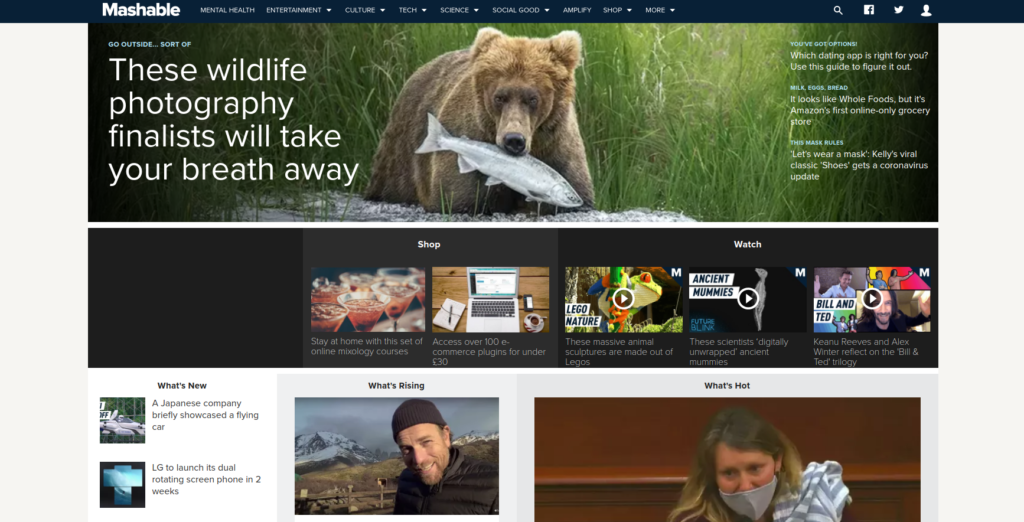 Mashable is a news website and a dominant fashion, tech products, innovations, and lifestyle blog. Readers enjoy news related to entertainment, culture, science, and other inspiring content. In addition, Mashable aims to dictate social trends and inform a readership about significant changes happening worldwide. Visit Mashable to learn about the LGBT equality fight, gun violence, TikTok, and other trends.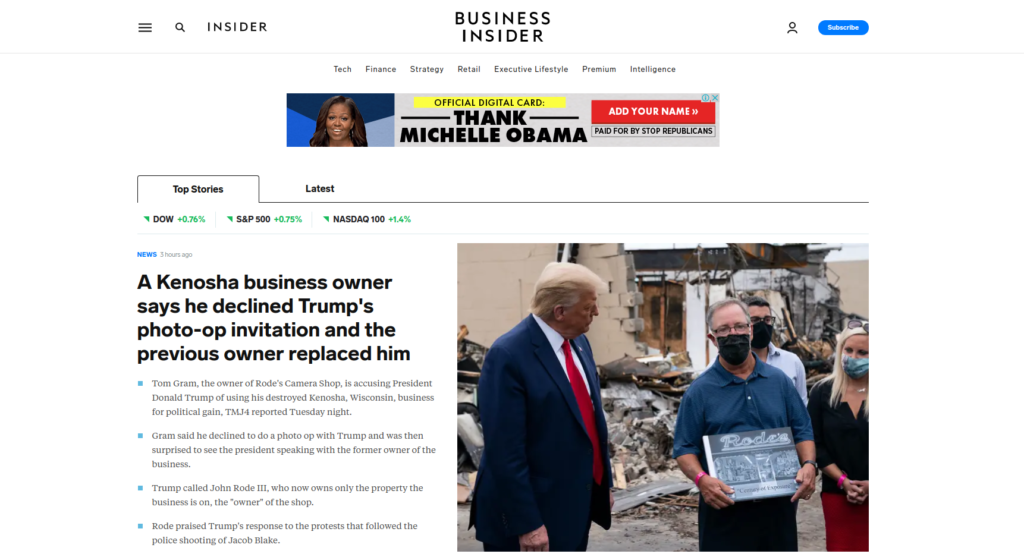 Business Insider doesn't focus solely on business news. Jammed pack with news about fashion, music, and modern-day art, Business Insider is a great example of how a blog you start can evolve with time. The web resource covers everything that may interest modern readers and impacts their worldview.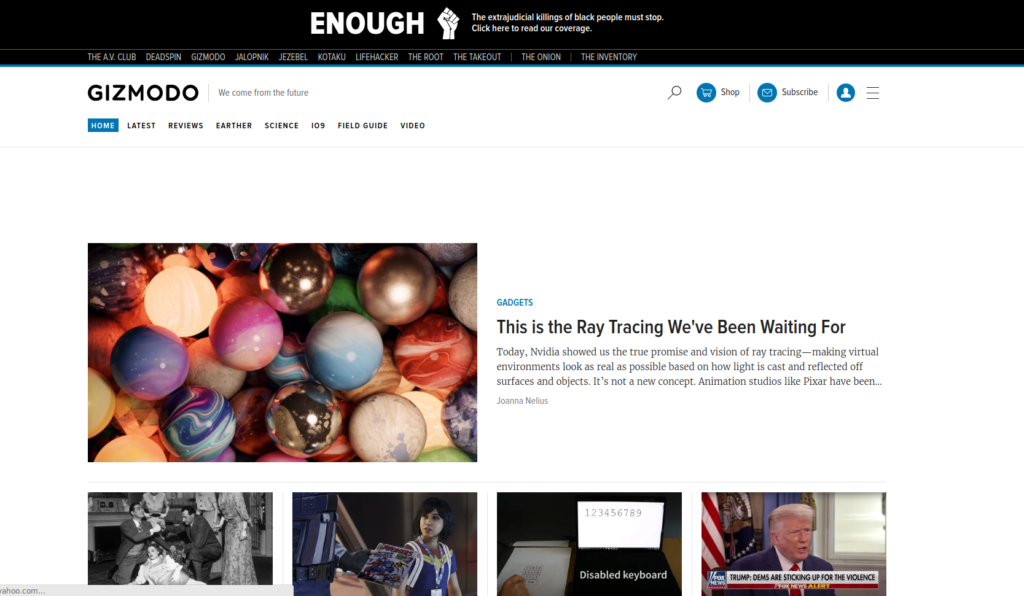 Gizmodo is out to assist you in developing your fashion style and share interesting tech news. Besides, website visitors can learn about trendy gadgets, global problems, science, and other topics modern readers should know.
TOP 3 Travel Blogs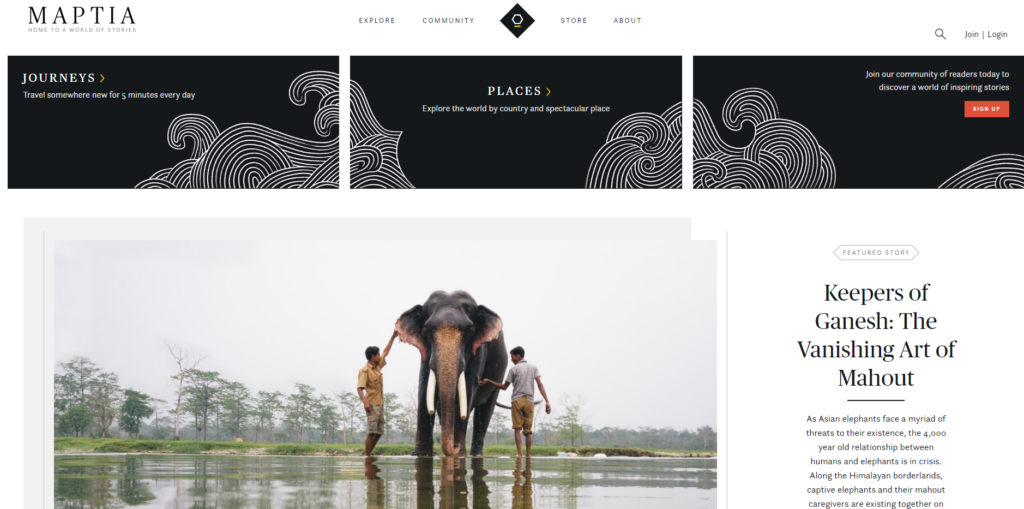 Maptia allows users to discover past experiences and shares the impressions of new travelers after reaching destinations. Visit Maptia Travel Blog to see how people post about traveling and use their tricks to start your blog.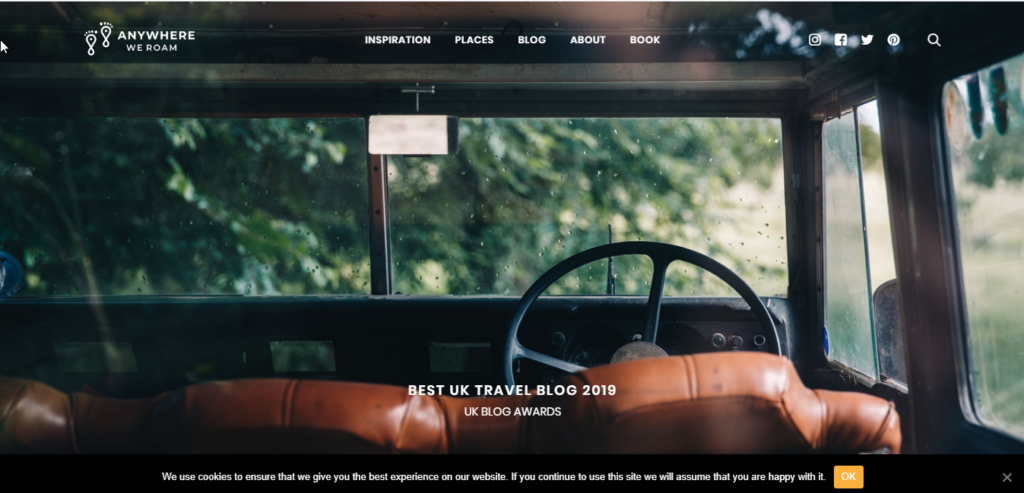 Anywhere We Roam is a travel blog designed to help tourists travel with detailed day-by-day itineraries. So if you are looking for city break ideas, use Anywhere We Roam as one of the best online sources.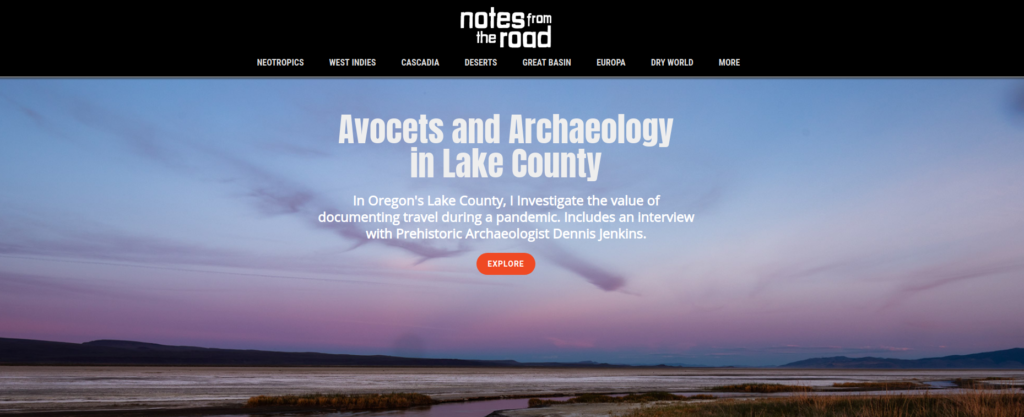 Notes From The Road offers excellent advice to travelers and detailed posts on planning a journey. In addition, users should visit Notes From The Road to make some clarifications related to travel issues. The web resource offers content in Neotropics, West Indies, Cascadia, Deserts, Great Basin, Europe, and Dry World categories.
TOP 3 Food Blogs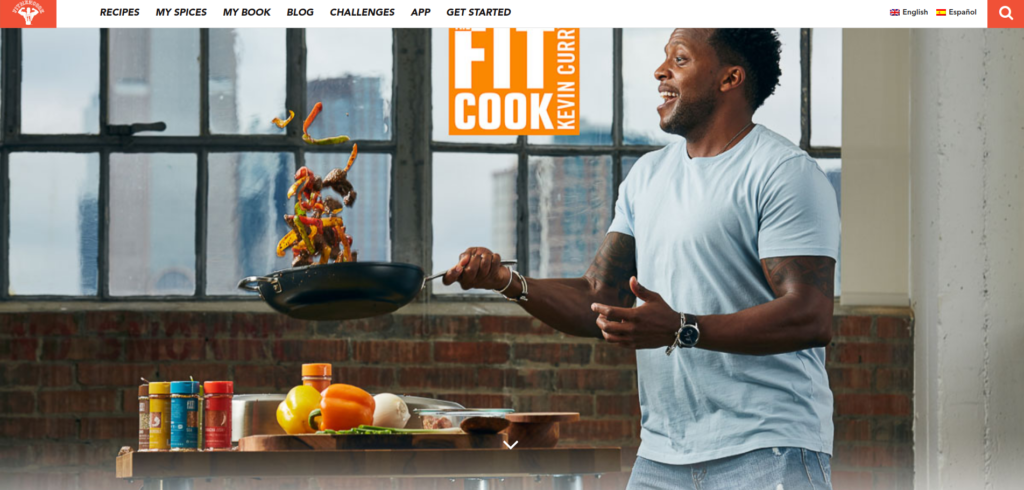 Fit Men, Cook is a food and lifestyle blog. Here you will find posts for men who love cooking and are interested in vegan eating. This blog has many recipes to choose from. They are perfectly suitable for those who start healthy cooking and lack experience.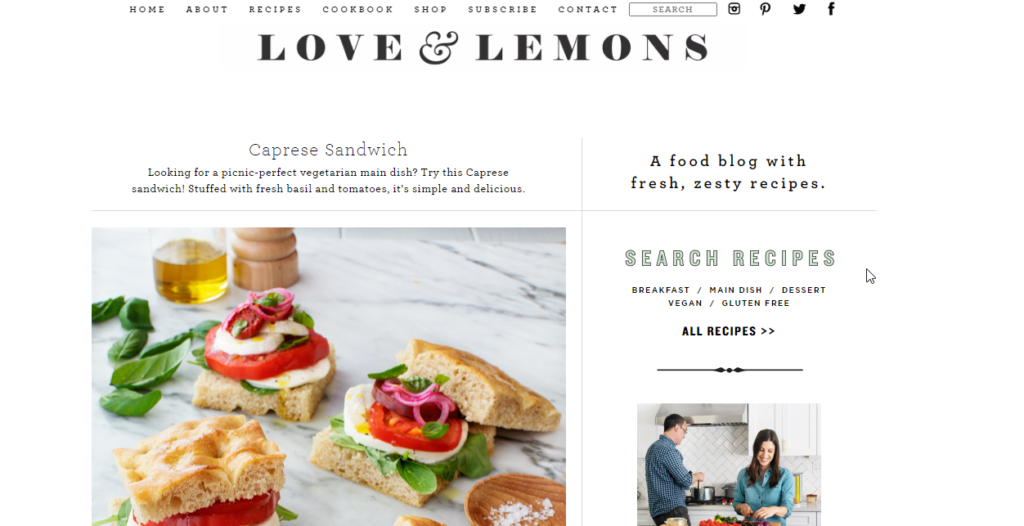 Love & Lemons is perfect for anyone looking for nice and simple recipes. Users can immediately go to tons of cooking and blog posts with tips from the home page. Love & Lemons also offers cookbooks.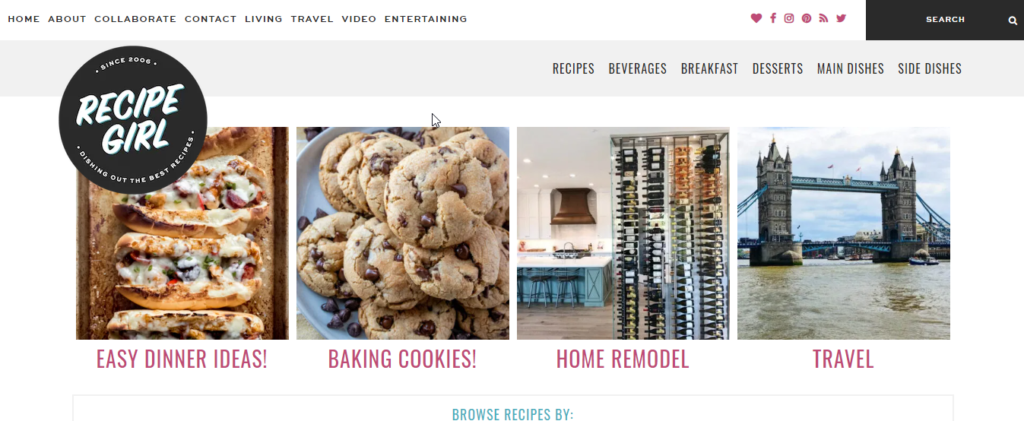 Recipe Girl owners post constructive feedback on the meal they try after each Food Tasting Event attended. This blog focuses on quality recipes described in step-by-step posts. The published content is divided into Recipes, Beverages, Breakfast, Bread, Desserts, Dinners, and Slides categories.
TOP 3 Design Blogs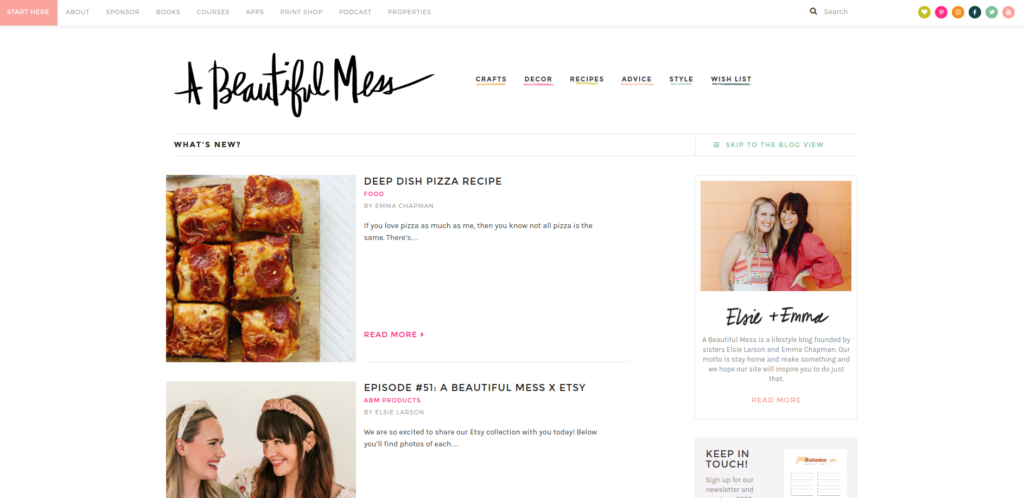 A Beautiful Mess has become a go-to reference for all designers. Enjoy advice about crafts, decor, recipes, and style.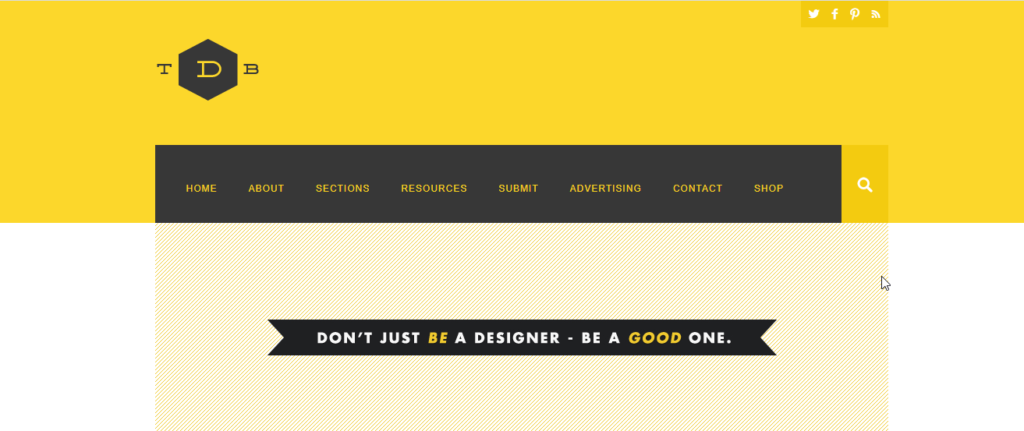 TDB was created so that fellow designers on the hunt for design inspiration could stay inspired, informed, and out of trouble. The blog includes posts in over 20 categories that will come in handy for those who start their career and experienced designers.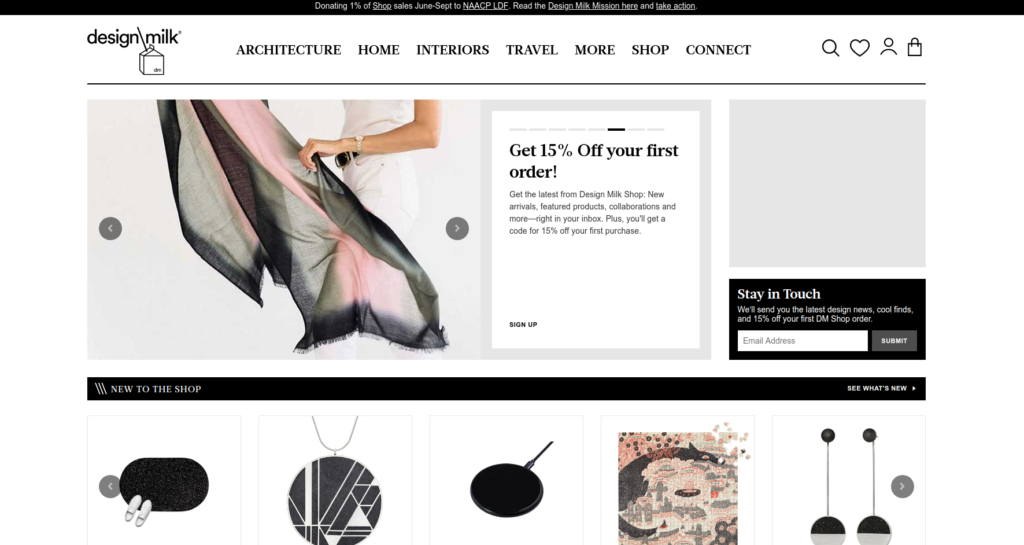 Design Milk serves up informative reviews on the latest logos and identities. The resource also shares information about architecture, modern design, and technology. In addition, the design Milk site brings together designers with great design ability from around the world to exchange ideas.
TOP 3 Sports Blogs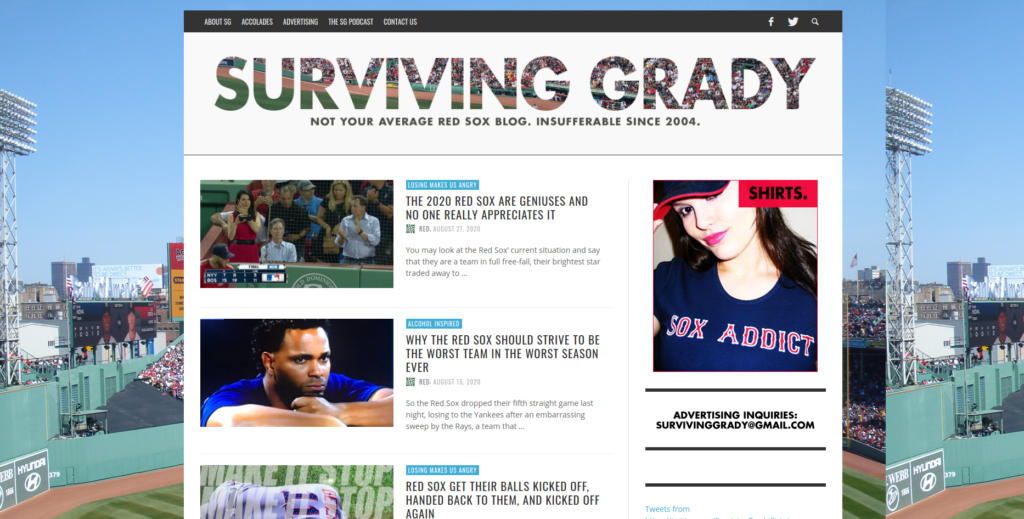 Survivinggrady is a place where users can check upcoming games. We love Survivinggrady because the living grade is you can get advice from community members just like you and a panel of premium tipsters.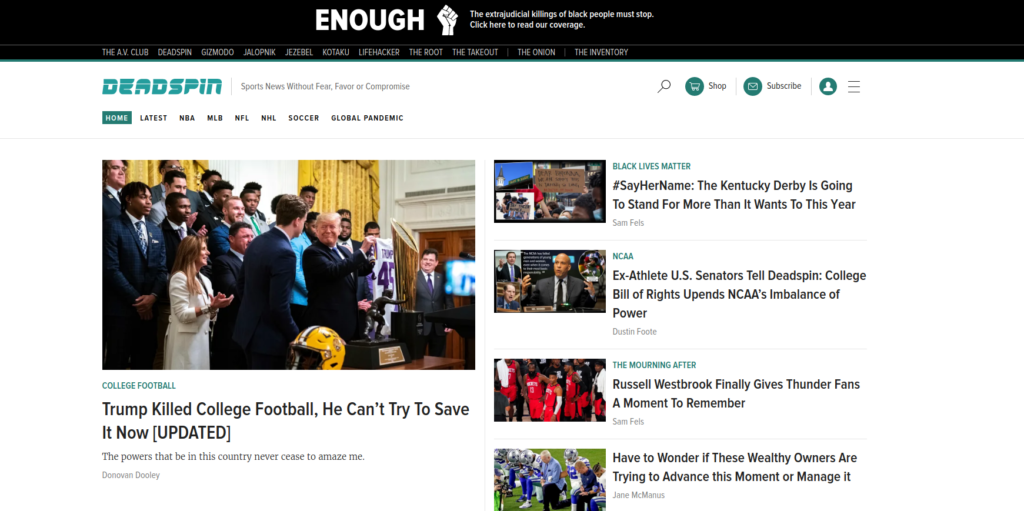 Deadspin is an ideal place to start because it gives you general information about the sport. In addition, it shows you where to bet. With a team of veteran gamblers, they have combed through various betting platforms and comprehensively reviewed each of them in their posts.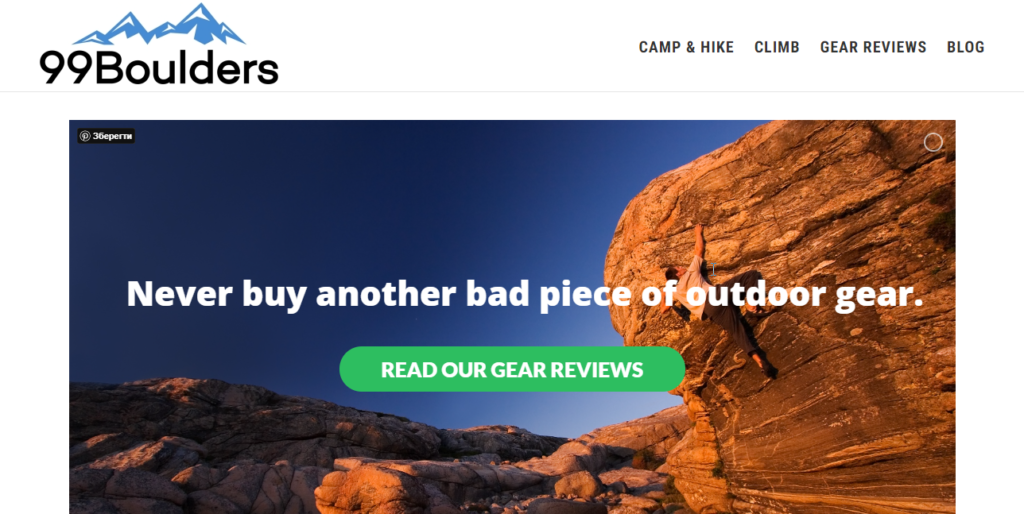 Sometimes you need to get the big picture of the sport you are into. This is what 99Boulders blogs provide. Consider similar professional tips starting your blog and postings about sport.
TOP 3 Lifestyle Blogs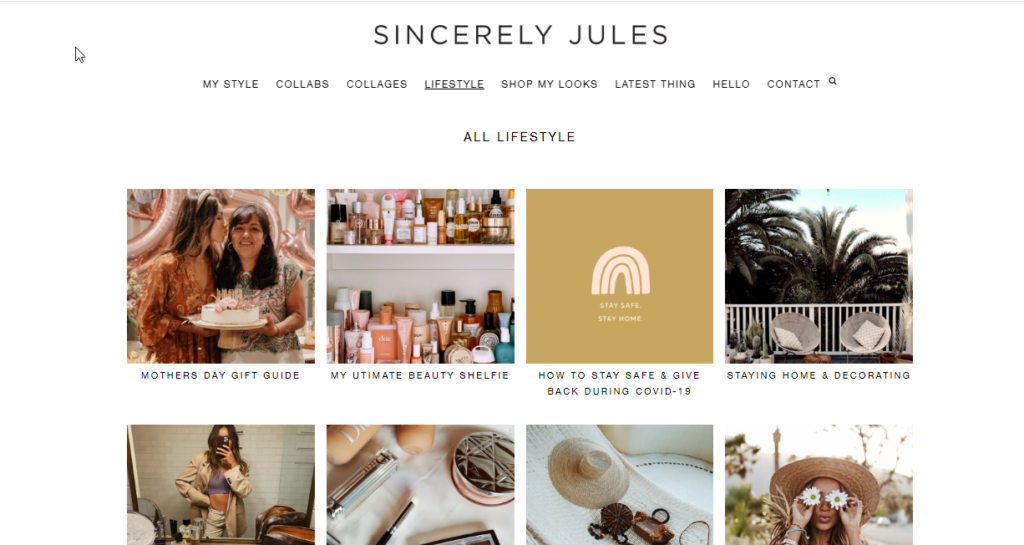 Sincerely Jules mixes style, travel, and food with unique tips. The owners keep their full identity under wraps writing easy-to-read posts full of lifestyle tips and advice on how to start changing your style.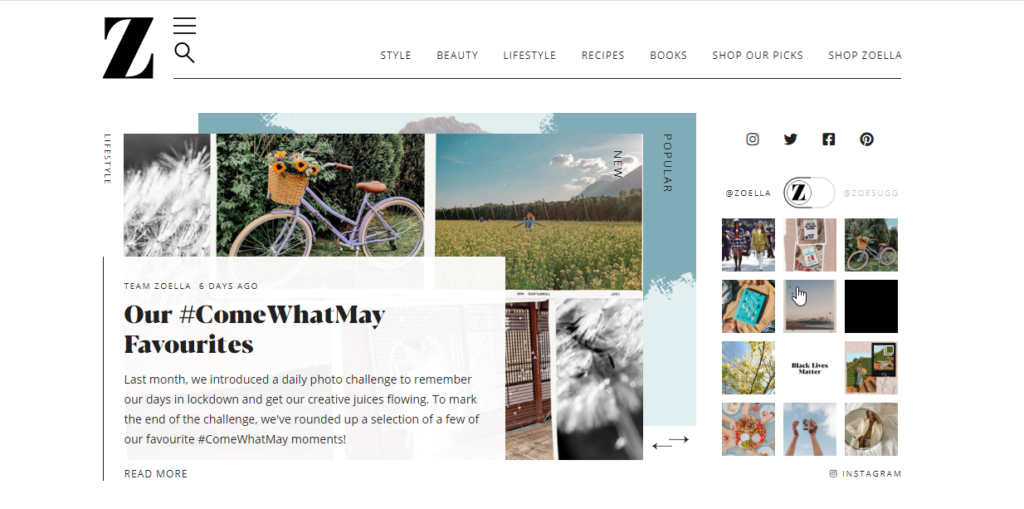 Zoe Sugg's blog is mainly about craft, home decor, and recipes. Visit this website for how-to posts with style advice, articles about beauty, recipes, books recommendations.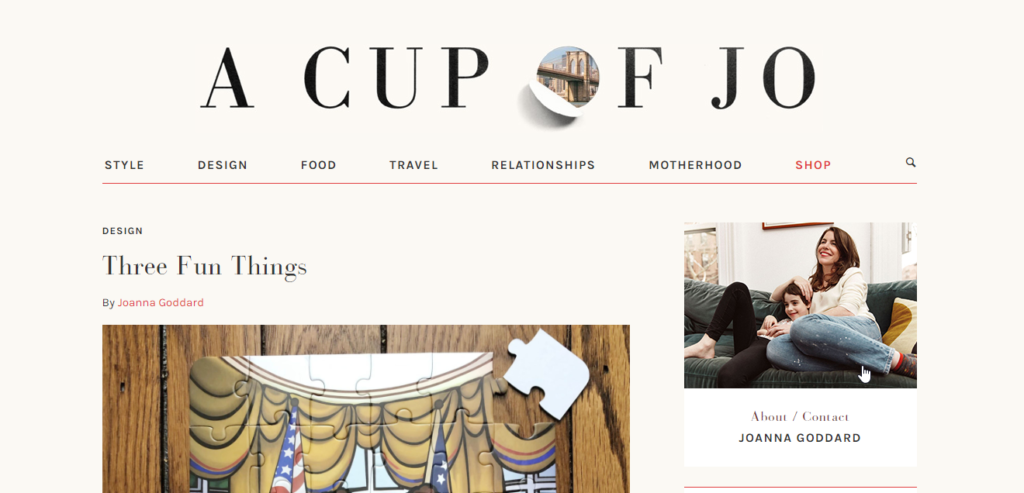 A Cup of Jo is an upbeat blog about baked goods and crafts. The author Sam Ushiro is an industrial designer, stylist, and donuts lover! You can feel her energy through the computer screen (it's contagious). So if you need a boost, bookmark this site!
TOP 3 technical blogs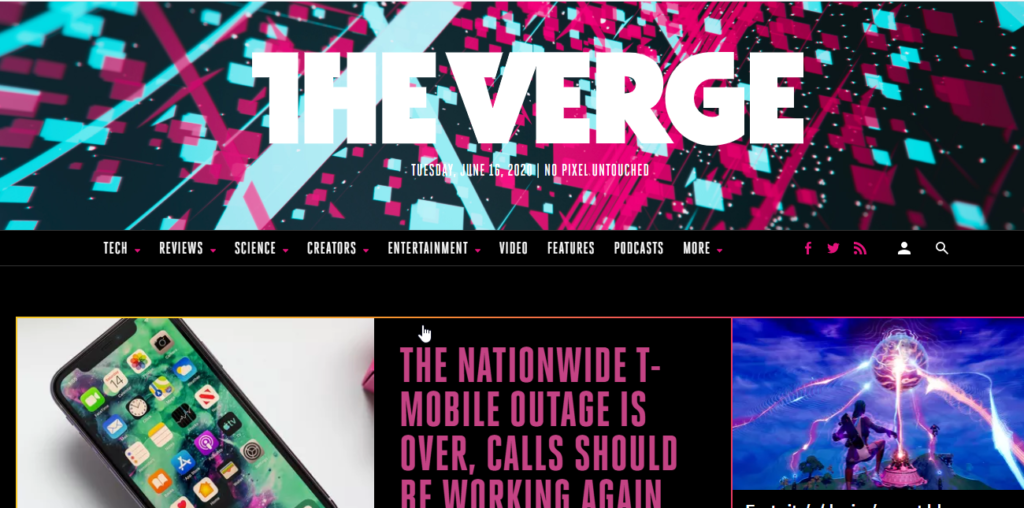 The Verge teaches programming and web development. In addition, the founder has a dedicated YouTube channel for programming and web design lessons.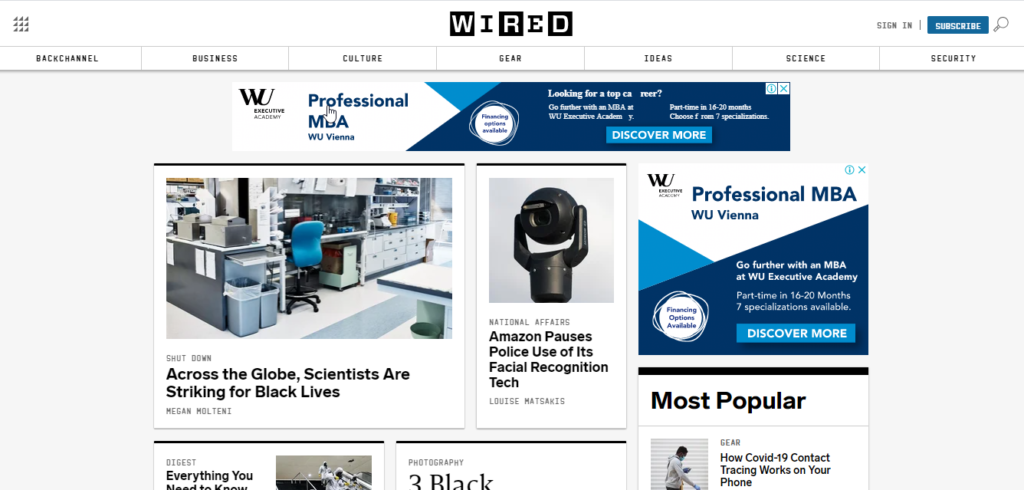 The website offers high-quality articles in different tech fields. For example, wired writes programming, marketing, freelancing, and web development posts.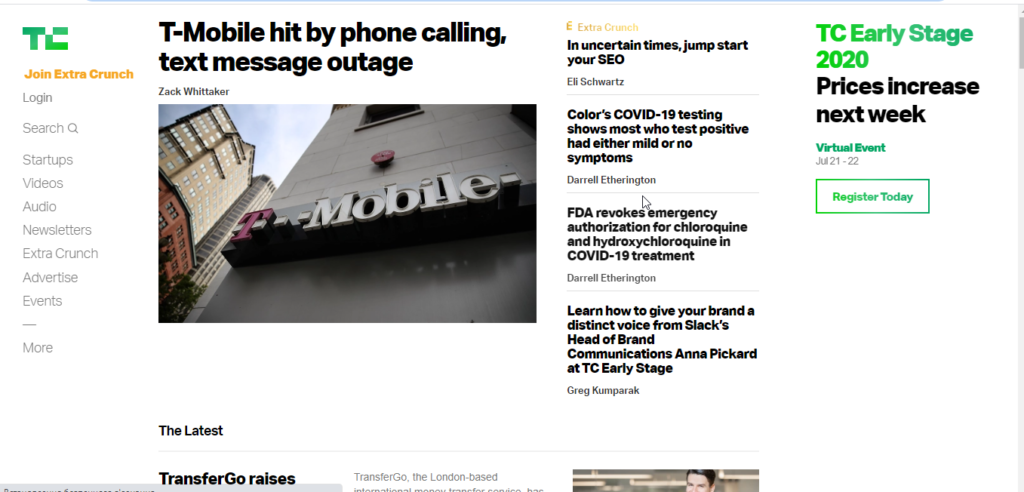 TechCrunch is a website that publishes tech news, articles, and educational lessons. In addition, enjoy daily updates on new web services, apps, startups, and new devices.
TOP 3 Book Blogs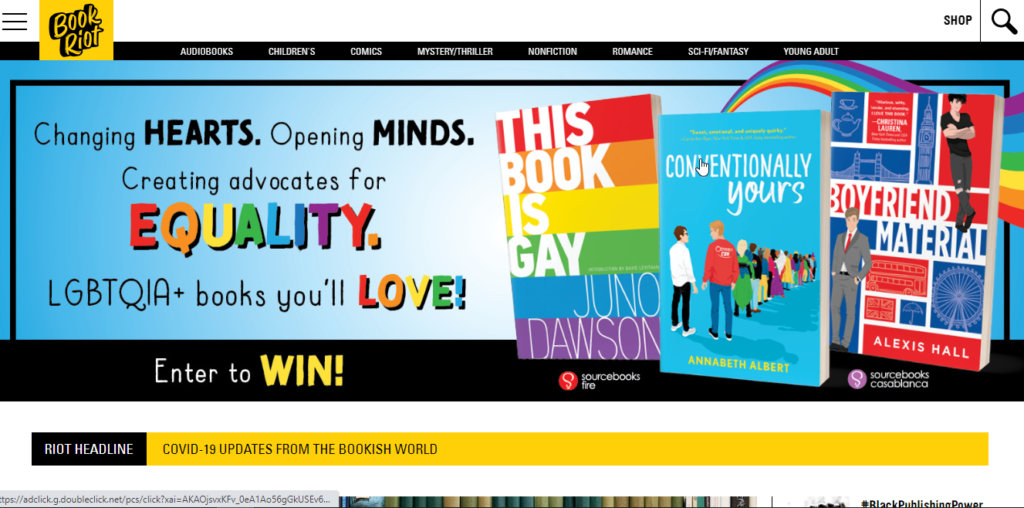 Book Riot covers multiple genres and styles. If you are a reader who finds pleasure reading across genres, then this is the perfect place to start.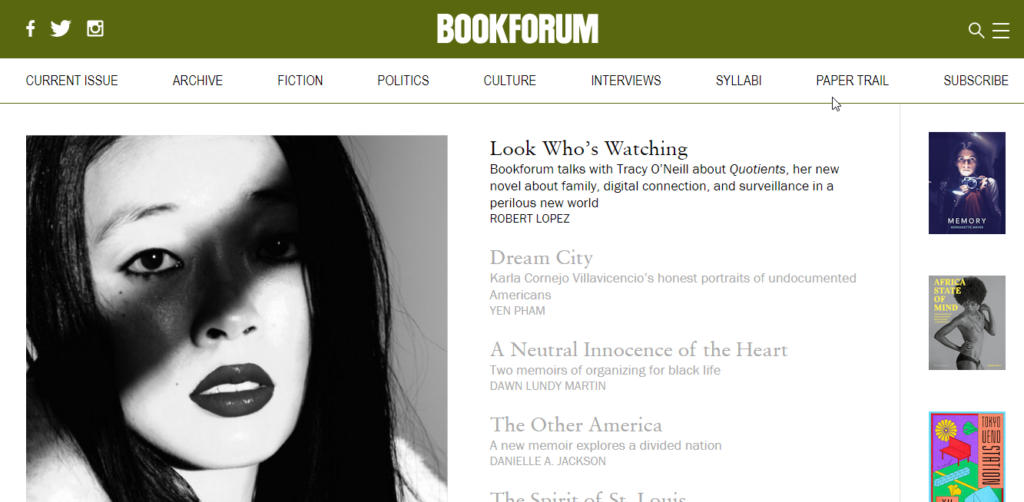 Bookforum collects fantastic personal book reviews. Learn what readers and experts think about classic and fresh books.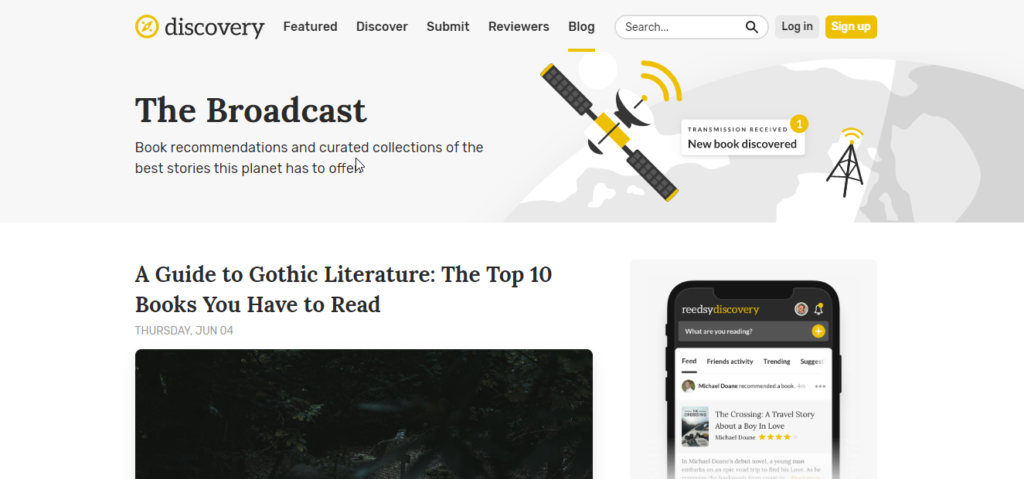 Are you writing something? If yes, visit Reedsy. The blog helps authors to start careers and meet editors, marketers, designers.
TOP 3 Fitness Blogs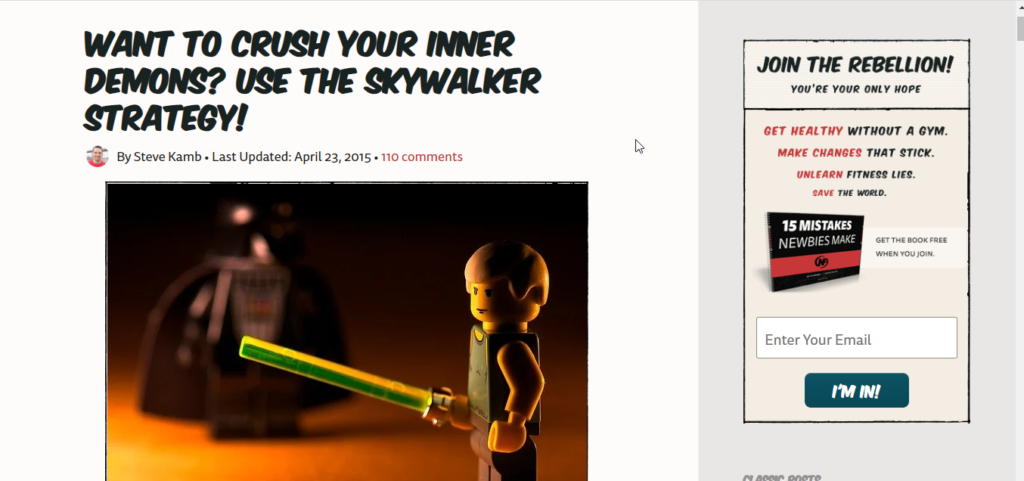 Nerd Fitness covers healthy meal plans, great workouts, attitude towards Fitness, and making fitness fun. His blog is relevant to anyone interested in a healthy lifestyle.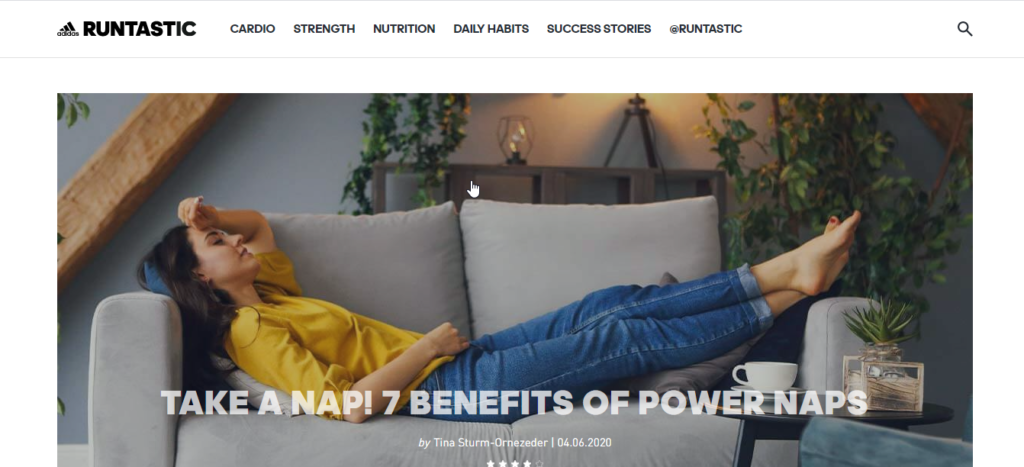 Runtastic is not packed with tips on how to train for a marathon, but it is an honest account of the highs and lows of staying active.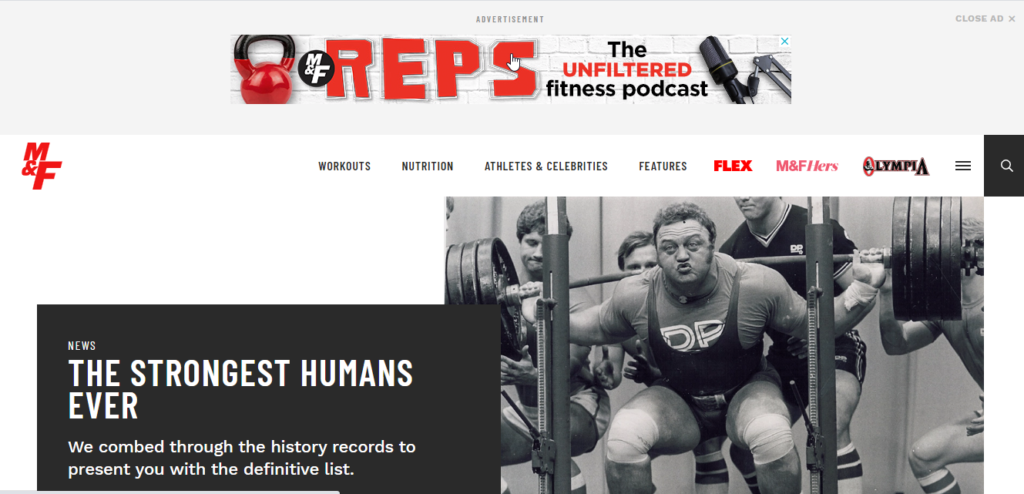 Muscle and Fitness offer advice, discussion, news, and reviews about health and Fitness trends. Written by coaches, trainers, and fitness junkies, Muscle and Fitness is a go-to site for anyone interested in health and Fitness and starting workouts.
TOP 3 Photography Blogs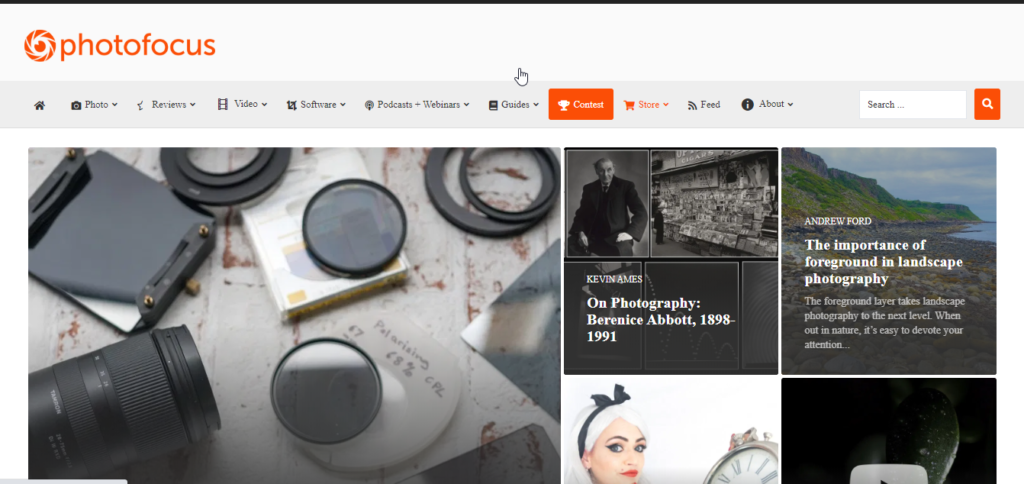 PhotoFocus is an online magazine focusing on photography and lens-based media in the UK. Find professional tech reviews and tips about photography here.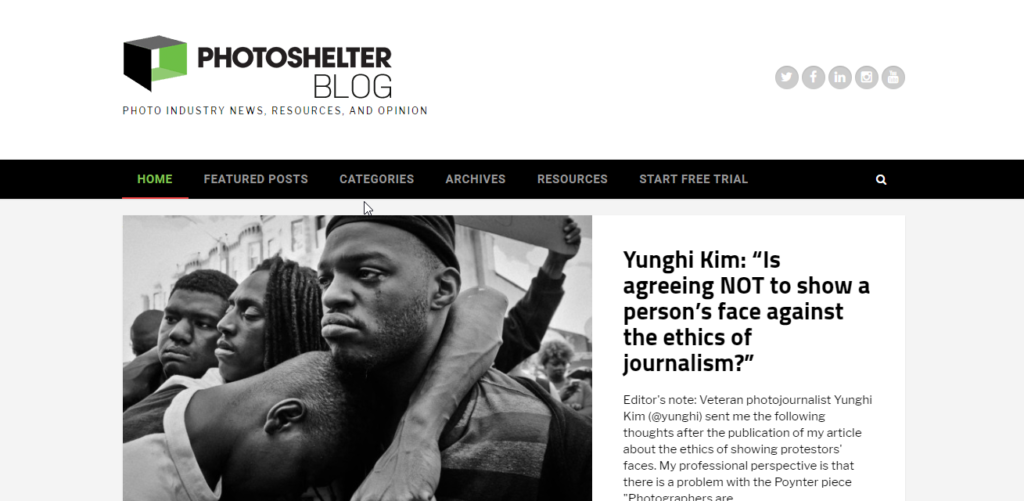 A self-taught photographer has started Photo Shelter to make the process of learning photography accessible and understandable for beginners. His goal was to make a high-quality website with photography examples to help his readers understand and apply photography techniques.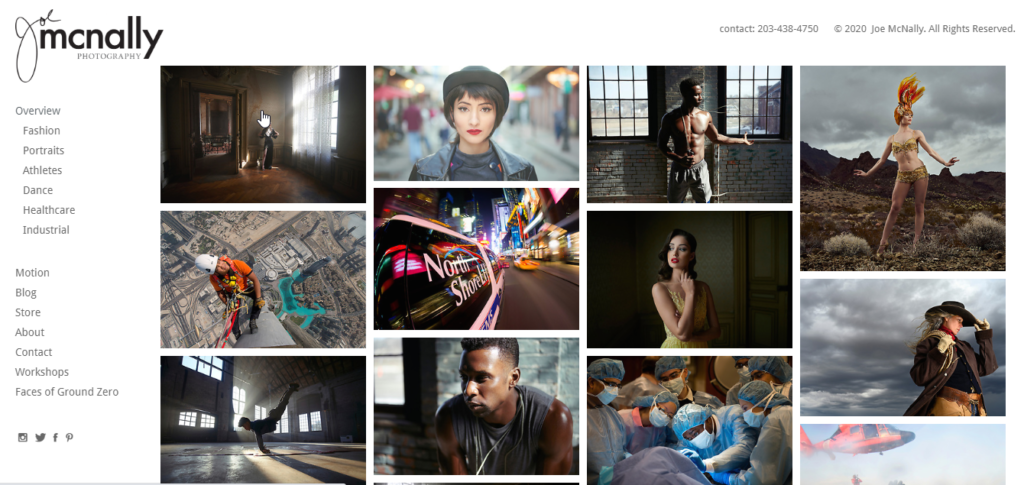 Although Popular Photography was a print magazine, it has since shifted focus toward blogging for photographers. So start following it if you like professional photos backed with stories.
TOP 3 Music Blogs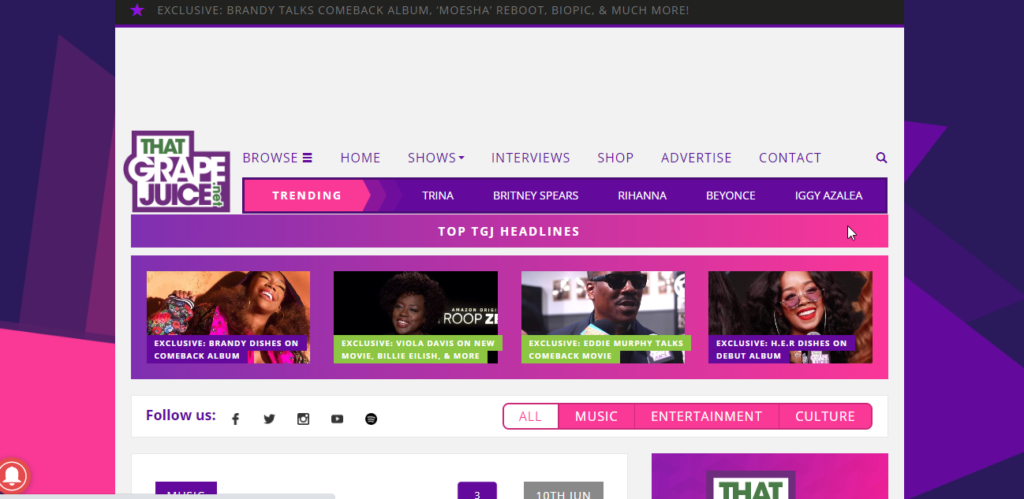 That Grape Juice is pretty much the premier place to get your Los Angeles hip-hop news. This blog isn't just for the US — it's for everyone who loves hip-hop.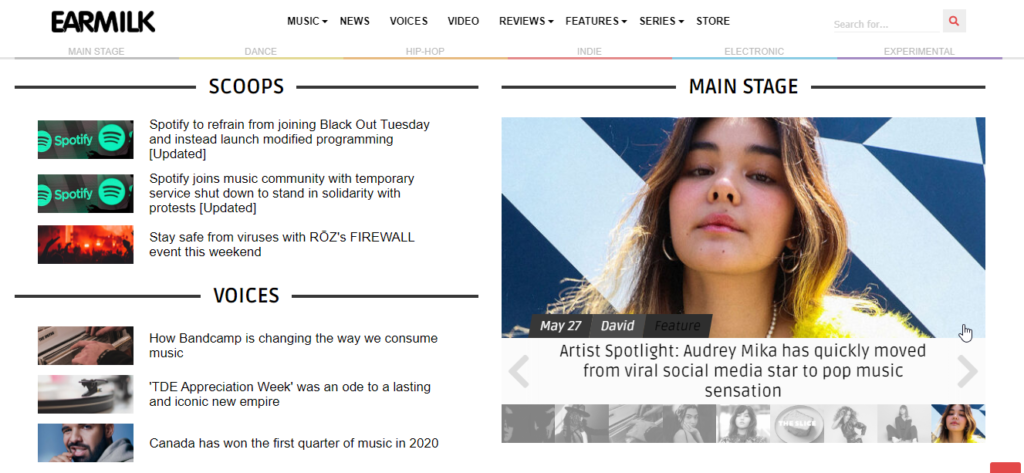 This is a top destination for any emerging or nationally recognized artist to share music. Earmilk also includes the latest news and music reviews.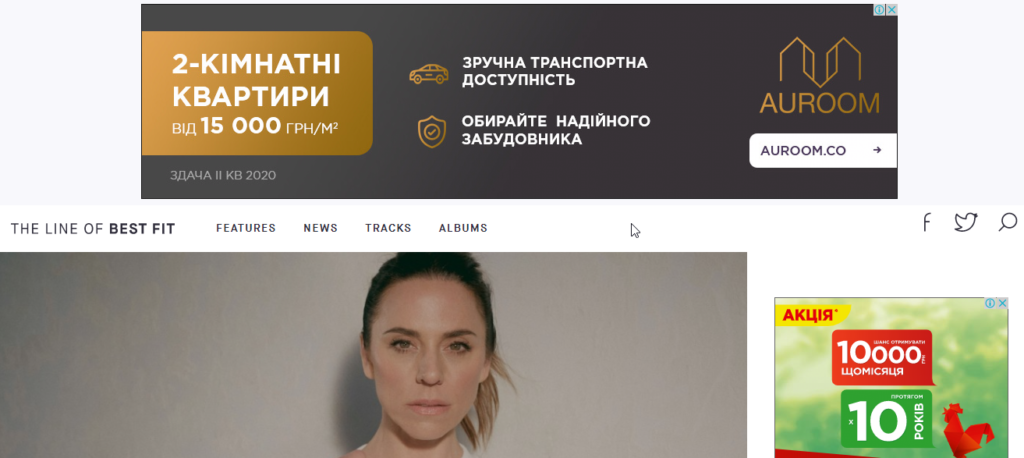 The Line of Best Fit displays the view count for every article to track readers' interest.
They also do a weekly round-up of the Top Music 10 Submissions.
TOP 3 Cooking Blogs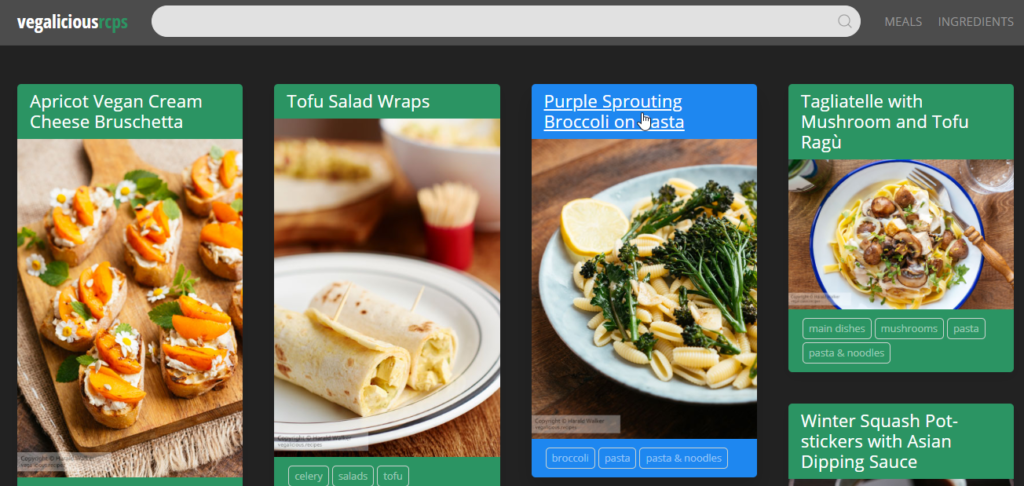 Vegalicious Recipes, a plant-based recipe blog, offers inspiring culinary and lifestyle tips for anyone loving healthy food. If you are moving to a vegetarian or vegan diet, visit the Vegalicious Recipes "Vegan 101" page for tips and insights.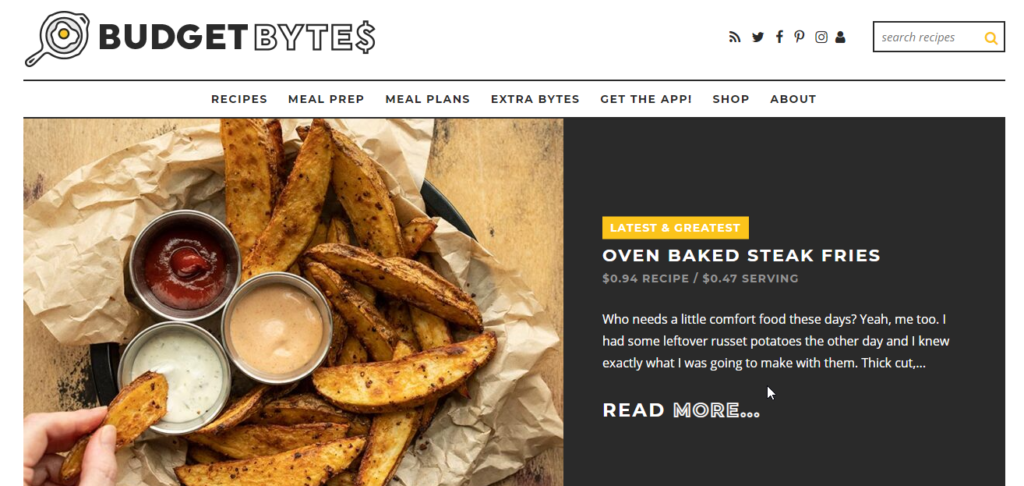 Budget Bytes offers vegan recipes and video tutorials with healthy options. For new vegan recipes, make sure to check Budget Byte's recipes section.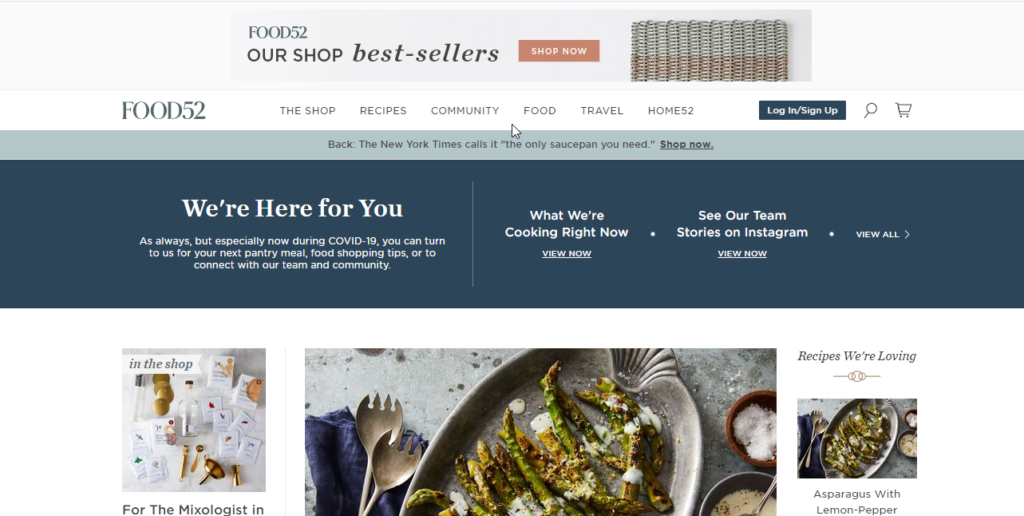 Food52 runs a healthy food blog and posts investigations on controversial food subjects such as GMOs or fast food. If you want to start a cooking blog, Food52 will be one of your key competitors.
TOP 3 News Blogs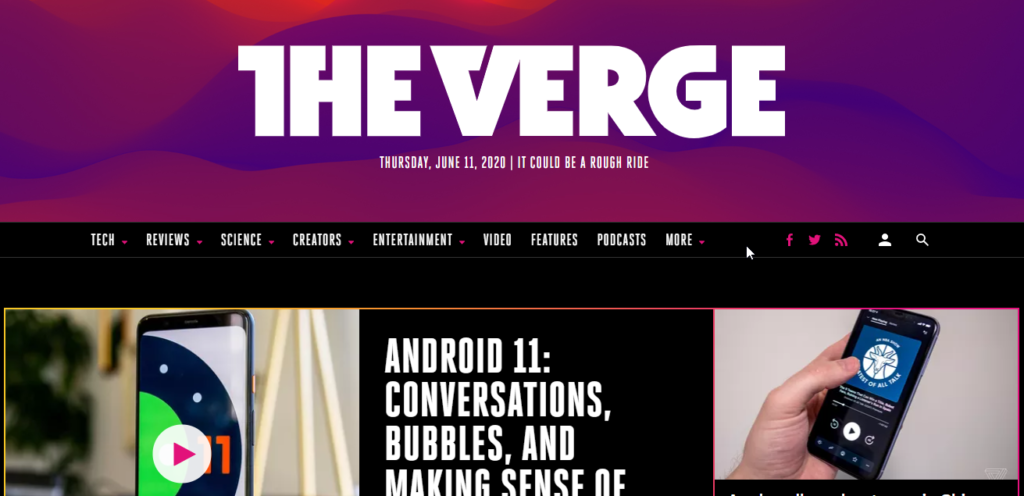 The Verge sets itself apart from competitors with the editorial line focused on science news. You will not miss any of the latest fundraisers, rising startups, and other analyzes from the best journalists in the field.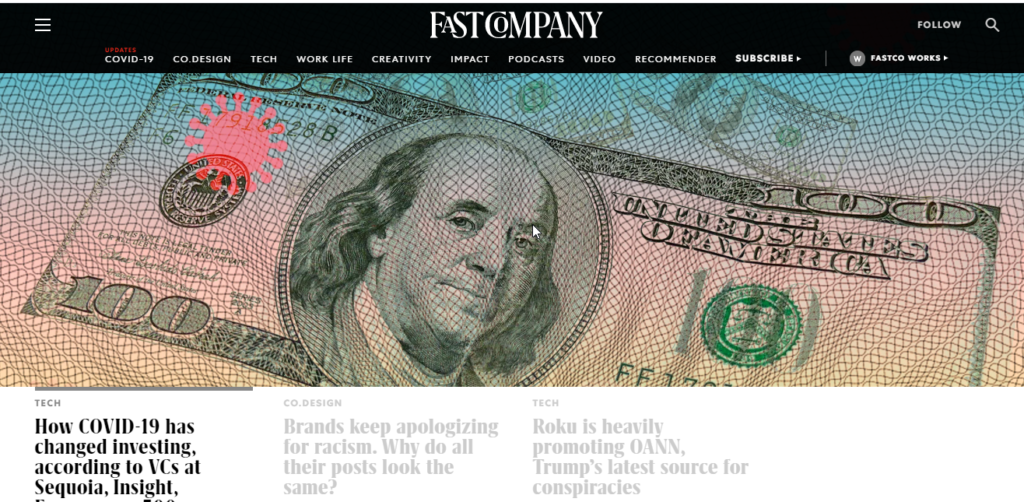 Fast Company is an online magazine writing about technology, design, and business. In addition, you can Access engaging podcasts, videos, news, and life work stories.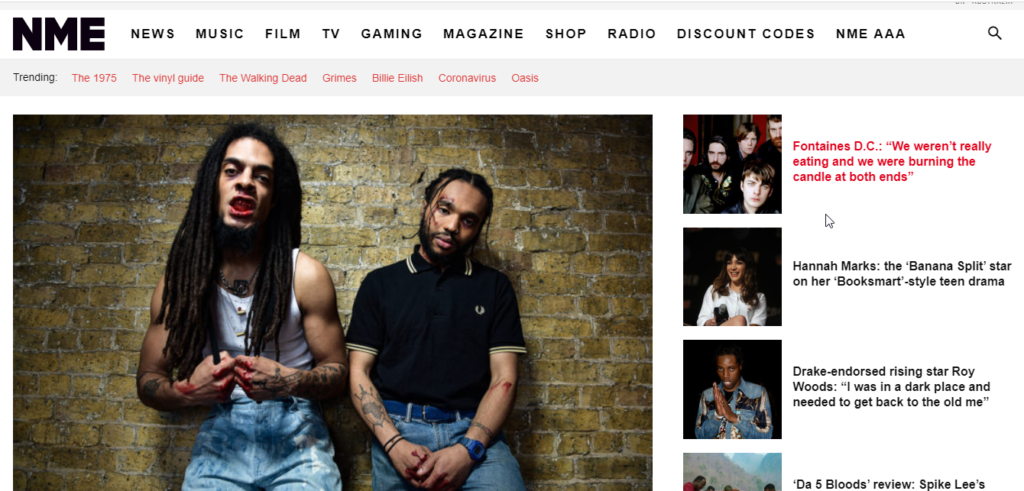 This news site is truly versatile. NME has resisted limiting the site's topics and prefers to cover hot topics, ranging from politics to the green movement and comedy. Start reading it if you are well-versed in multiple domains.
TOP 3 Business Blogs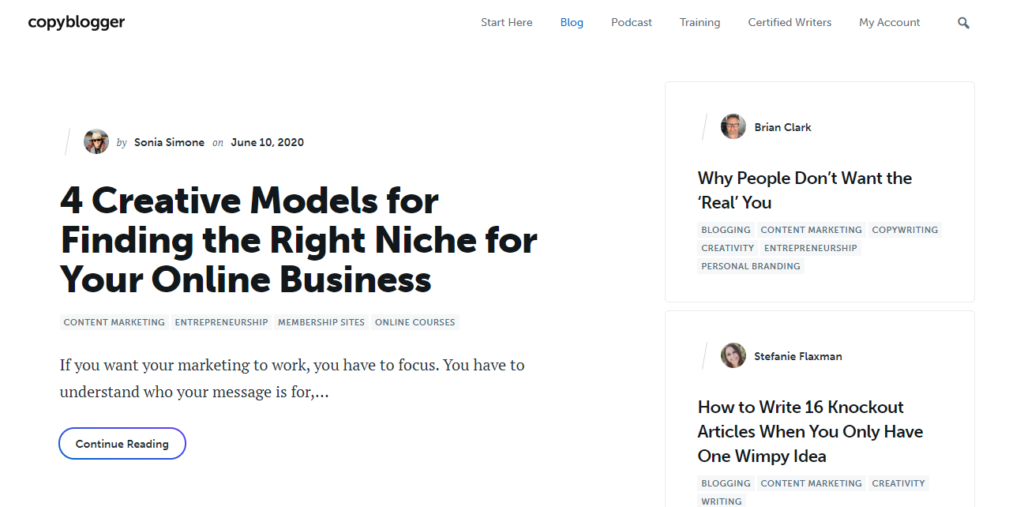 Copyblogger distills its wise analyzes on the business posted many times a day. In addition, they write about everything business wants and share a useful podcast.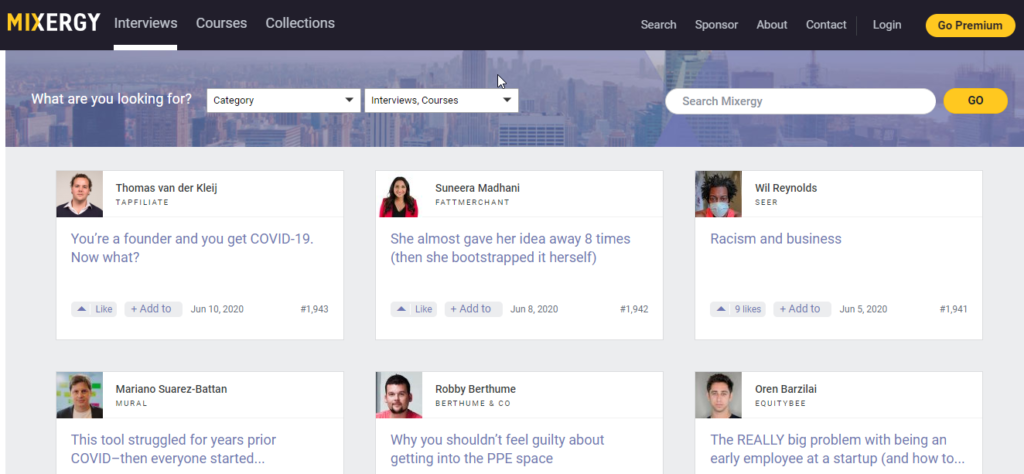 Mixergy is all about interviewing business owners and gathering entrepreneurial knowledge. It constantly receives founders and creatives sharing their stories, often explaining the solutions to difficult problems most entrepreneurs face.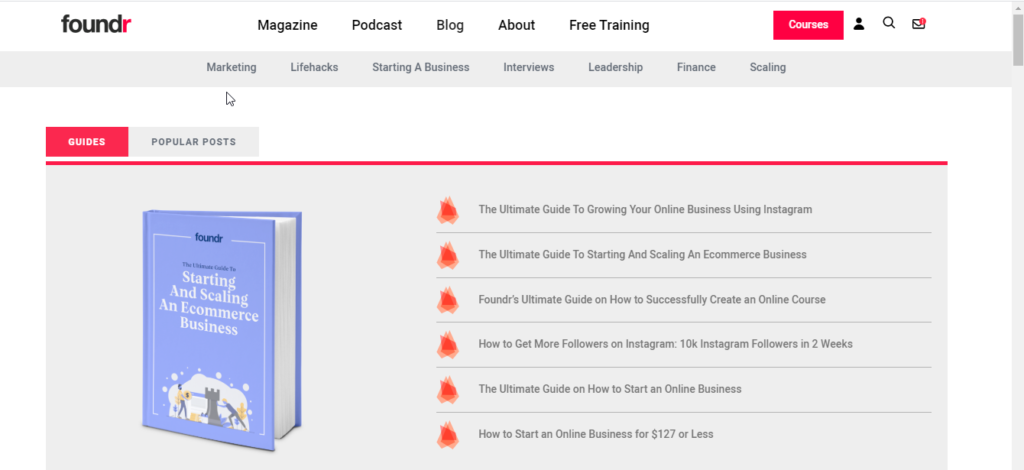 Founder helps young entrepreneurs build successful businesses. Founder shares blogs, magazines, books, podcasts, and online courses that guide people on starting a business
Understand your target audience for a blog from scratch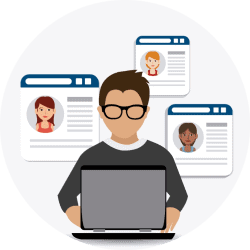 You cannot create useful content until you understand readers. To make a marketing campaign successful, you need to know who you target and why. Ensure to perform a thorough research of your target audience to understand the challenges, desires, and weaknesses and customize your content to meet these needs.
Get better results and make money from the start by understanding your target audience from scratch. These readers are most likely to follow your web resource. So always keep them in mind when you start your blog.
Choose a unique name for your own blog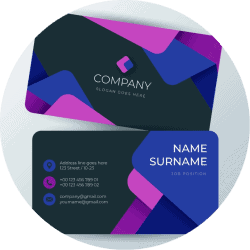 Choosing the right blog name is an important decision at the start. It affects branding, search engine optimization (SEO), and blog posts marketing. However, it is quite challenging to find a catchy blog name. Fortunately, many smart name generators can help develop good name ideas at the start.
Create a logo for your blog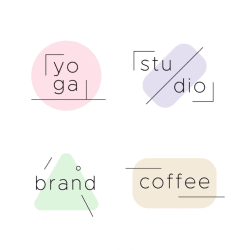 Your blog icon will play a crucial role in the marketing strategy to start an effective brand. Not only does your logo need to be unique, but it has to tell customers what content to expect. If you're not sure how to create an effective logo for your blog, you aren't alone. Fortunately, you can use software to create icons, even for free.
Hiring a professional graphic designer can be a great way to create a perfect blog logo if you have enough money. In addition, they'll be able to guide you towards the right imagery to use on your company's blog.
Pick a domain name for a blog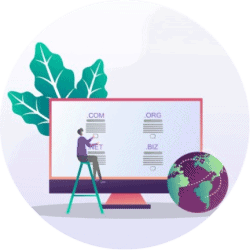 If the domain doesn't include your brand name, users won't know whether they are on the right site. It may also spoil search rankings. But don't be surprised if the domain name that was your first pick had been reserved. So it's important to have several domain name ideas to pick from.
Choose a web hosting account and set up a blog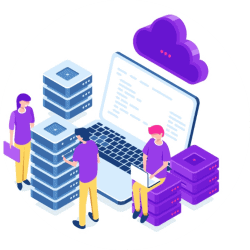 Suppose you created your blog on a constructor like Wix. In this case, you do not need separate hosting.
Suppose you decide to create a blog site on WordPress. In this case, you need to choose good and quality hosting.
There are the following types of hosting:
Shared – the cheapest, there can be many sites on one IP address. The price can range from $2 per month depending on the period for which payment will be made. Good options Hostiger, Vultr, GoDaddy.
VPS is a more expensive hosting option. You will have more options to configure this server.
Dedicated server is a separate server, only for your site. Mostly buy such servers when the traffic is very high, tens of thousands of unique users per day.
Select the best blogging platform: where to start a blog?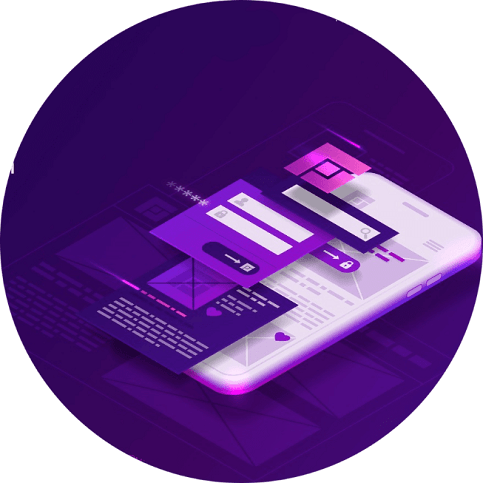 Find the right blogging platform to determine the best place to start your blog. Luckily, you can choose many options from when you start as a website creator. Just make sure the chosen platform is easy to use. It's also essential to compare the prices of different website builders at the start and choose the solution that has features for launching a high-ranking blog. Luckily, many platforms offer features that simplify keywords research.
Even though you can start a blog for free, most bloggers use paid features for more sophisticated blog posts and design. Free platforms offer limited functionality, and it can be hard to switch to paid capabilities later on.
How to start a blog website on WordPress (www.wordpress.org) – Detailed instructions
Before starting a WordPress blog, find out more about WordPress. WordPress is a content management system. 30% of websites worldwide are based on it, and their number continuously increases.
WordPress was designed for creating blogs, but due to its flexibility, such blogs can be easily transformed into small online stores (up to 100 goods) or a portfolio. WordPress is currently the most popular CMS for creating blogs, as it has many features. Hence, when you start a blog, you should consider this option.
A WordPress blog can be created two ways:
The first way may require a developer's help, as you need to download the latest WordPress version here and install it on the server. However, for some server types, the installation process can be automatic.
The second way is easy, and you can do this yourself on wordpress.com to start a blog.
Detailed instruction for creating a WordPress blog, No.1:
These are the general WordPress settings necessary to start a blog.
Connect a domain and hosting to WordPress and install the CMS.
We recommend delegating this to specialists to save time and avoid mistakes.
Enter "yourdomain.com/wp-admin."
You will see:

Choose the name and add a brief blog description.
Go to "Settings"> "General." Then, fill out the "Site title" (blog name) and "Site tagline" (brief blog description) fields. The blog description should not exceed 7-7 words.

Check the domain URL
Enter "Settings" -> "General," in "General Settings" check whether the domain URL is correct in the "Site Address" field and "WordPress Address." If the domain is wrong, contact specialists. In this section, you can also fill out the email, timezone, and panel language fields.

Complete post-editing settings.
Open "Settings" -> "Writing". Choose "Default Post Category," which is the main category of your blog. Leave "Default Post Format" as "Standard." If information is sent to users' email from the blog (e.g., signup confirmation or other notifications), we recommend configuring or creating a secret email account with access to POP3. Don't forget to save the settings.

Close the website from indexation.
Closing the website from indexation until you configure it, fill in all necessary information, and create the first post at the start. Then, open tab "Settings" -> "Reading" and "check" "Search Engine Visibility":
Don't forget to uncheck this field when the website is ready as the users won't find it in search (e.g., Google, Bing, etc.).

Enable blog comments
Open "Settings" -> "Discussion" and check the blog features you need. Save the changes.

Set up media.
Open "Settings" -> "Media" -> "Media Settings." Here you can configure the default height and width of images used on the website. Don't forget to check "Organize my uploads into month- and year-based folders" to automatically order everything
Configure the view of permalinks
Permalinks are URL addresses of separate blog pages and posts used to categorize and tag archives. Open "Settings" -> "Permalinks" to see 6 options:
Plain – URL will contain get-parameters "?p=123". Such a URL type should not be used as it is not SEF
Day and name – URL will contain the article/ page publication date (yyyy.mm.dd) and name. This URL type is suitable for news websites or articles/pages with a certain relevant date.
Month and name – URL will contain the article/ page publication date (yyyy.mm) and its name.
Numeric – URL will include numbers only. Such a URL type should not be used as it is not SEF.
Post name – URL will contain a domain and article/page name. This type is the most suitable for any website as this URL is SEF, and this will help blog promotion;
Custom Structure – this option allows configuring the URL structure yourself.

Choose a suitable option and save.

Choose the design theme of the website you start.
You can set up a custom design or use WordPress offers. Open "Appearance" -> "Themes" in the left panel and choose the theme.
Press the "Install" button. After installing, enable the theme by pressing "Activate." You can anytime change the theme.

Add the logo and Favicon.
Open tab "Appearance" -> "Customize." To add the custom logo, press the "Select logo" button, choose the logo, and save.

Now, add a favicon. Press the "Select image" button in the "Site Icon" section, choose the required Favicon, and save the settings.

Create a new blog page.
Open the tab "Pages" -> "Add New," set the header and content of the page, and publish:

Add a blog post.
Oen "Posts" ->" Add New," add the header, text, and image. Choose the article category (if there are a few of them) and the background of this article. Publish the article after editing to start filling your blog.

Choose WordPress plugins.
WordPress is popular due to a large number of plugins. Check the list of main plugins worth installing for a WordPress blog at the start:
Contact Form 7 – for feedback forms
Google XML Sitemaps – for automated website mapping. This will help search engines to index your blog
Polylang, WPML, or other latest translation modules – for making a website multilingual
Yoast SEO – for website SEO optimization when you start
All in One SEO Pack – a great alternative to the previous plugin.
W3 total cache or LiteSpeed Cache – for cache management and performance optimization.
Congratulations! Your WordPress blog is ready to start!
Detailed instruction for creating a WordPress blog No. 2:
Start creating a blog.
Follow this link — WordPress.com and click the "Start your website" button on the main page to start a blog.
Sign up on WordPress.
Enter the email and make up a password or sign up with Gmail or Apple.

Choose a blog domain.
There are two ways to choose a domain for a WordPress blog: use a purchased one or choose/purchase among the available domains offered by WordPress.

If you haven't purchased a domain yet, enter the available domain you need in the "Type the domain you want here" field.

If you have purchased a domain, press the "Already own a domain?" link and choose one of the offered options.


Not sure what works best for you? WordPress is happy to help

Complete the registration.
After choosing the domain, WordPress will redirect you to the admin panel to start configurations.

Enter the blog name and brief description.
Go to "Settings"> "General" to indicate the blog name and brief description (like in the first method). Here you can also add Favicon, set up the blog language, and choose the timezone. Save the changes.

Complete post-editing settings.
Open "Manage" > "Settings" > "Writing" and choose "Default Post Category." This is the main category of your blog. Leave "Default Post Format" "Standard." Save the settings.

Enable blog comments
Open tab "Manage" > "Settings" -> "Discussion" and enable the necessary features. Save the changes.

Choose the design theme of the website you start.
You can use WordPress offers that provide hundreds of thousands of themes; most are free. First, open "Appearance" -> "Themes" in the left panel and choose the theme. Before choosing the theme, watch its demo version by pressing "Live demo." Then, if you like the look, enable it by pressing the "Activate" button.

Create a new page for the blog and blog post.
Open "Site" > "Pages" > "Add New".

Choose the required page type.

Enter the header and content of the page and publish it:


Congratulations! Your WordPress blog is ready, and you can start publishing content.
Select or create your blog design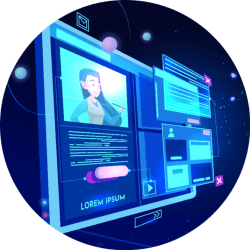 While content is essential to drive traffic, the content alone does not guarantee thousands of website visitors. Bloggers must make their web resources appealing and create engaging designs. 
Beginners might be wondering: So, how will my blog look? How to start customizing blog design? How to change the design without professional skills? How to organize everything to increase the number of blog subscribers while maintaining its aesthetics? How to start design creation?
With modern blogging features, the design process is largely simplified. You can edit photos directly in blog posts. Create, optimize, crop, apply filters, remove backgrounds, and add text to bring your photos to life. Add hashtags and categories, helping readers find the content they're looking for. You can create and select categories that appear in your blog list and create hashtags for any article.
Use these tips to implement the most crucial design and usability features:
Create and organize the content in the learning center.
Limit the grid to the content of your blog
Use blog templates
Select beautiful and distinctive images
Select a font that is readable on all devices
Use descriptive but short captions
Enable social sharing on all devices
These recommendations allow bloggers to boost conversions and traffic. So start creating the design by following the mentioned rules.
Fill your empty blog with detailed information: how to set up a blog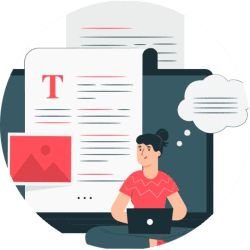 When setting up a blog, remember that the main page is your hook. The page makes the reader fall in love with the site, bookmark it, and commit to often returning for new content. Ensure you provide relevant information about the site's purpose, vision, and type of future content. Show the reader that this information has tremendous value.
Setting up your main page also means providing layout information for readers. Give them a block of interesting articles to choose from. Guide them to get to the home page or contact information with clear navigational links—quality usability benefits engagements.
Self-presentation is another critical factor. You must be personable, engaging, and authoritative. 
Connect blog analytics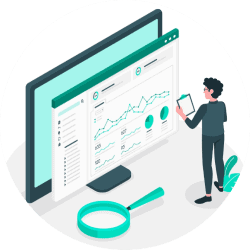 Blogs require analytical systems to thrive. Install the following service on your site from the launch:
You must analyze how traffic flows to identify what is working or not and how to improve performance.
Conduct competitor analysis for a blog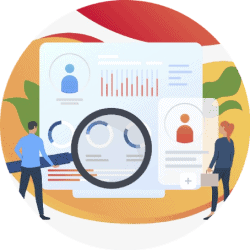 To make your blog successful, you need to know how to run a competitor analysis. Then, when you do the proper research online and look into what each competitor is doing right, that analysis can give you an edge. Here are several steps to take:
Make a list of the main competitors.
Prioritize the competitors to understand who is the primary rival.
Examine the tactics they're using, such as running a blog, collecting an email list, and directly contacting potential buyers.
Understand the main value of each competitor (experience/low pricing/high-end brand recognition)
Engage with the competitor to conduct deeper research, read their blog, look at pricing, or even communicate with customer support. Behave like their customers to know how to outperform the competitors.
Check their social media and customer reviews. What are their failures and strengths? How to do it better?
Create a blog structure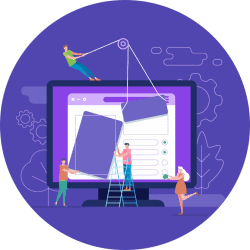 The structure of your blog affects usability. Creating a structure that naturally guides readers through the intended pages and topics makes a good website. These recommendations should help:
Set it up to create site links within search results. The right structure means that someone who searches for your website or blog gets not only the main address but a box of related relevant links
Start planning with a page hierarchy.
Start with a small number of main categories on the website (three to seven), and then branch down into multiple subcategories.
Make sure your navigation hierarchy and URL structure match. This helps to show the reader how to navigate the site just by reading the URL.
Use simple CSS or HTML coding for the navigation structure.
Put main navigation points in your header, giving readers good navigation guidelines.
If you're wondering how to get started with the structure for your blog, create a simple, logical navigation system that is informative and user-friendly. That's how you get more engagement, more traffic, and longer dwell times on your blog page.
Create an editorial calendar for a blog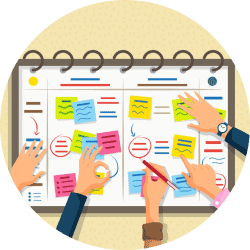 Writing last-minute content for your blog is not how you make it an authoritative place that readers will know and trust. And yet, that is how many bloggers create content. They have quotas and numbers to hit and constantly scramble to get it all done on time.
Hence, you must plan and create an editorial calendar following these steps:
Create a Google Sheet to list posts. Then set up a calendar with a publishing schedule. If you want to make things easy and keep all information in one place, write the articles in Google Docs.
Embrace a content backlog. Take the time to write more articles than you need. Once you get ahead, you take the pressure off yourself for all the future articles.
Create a structured plan. Do you want to post once a week? Every day? Start by determining what works best for your company, SEO, and audience.
Settle on a topic plan and start at the beginning. The editorial calendar allows posting related topics in the proper order.
It's not hard to create an editorial calendar with tools like Google Sheets, Calendar, and Docs. Cloud solutions also allow sharing content between multiple teams before publishing.
Make a content plan for the first period (week, month)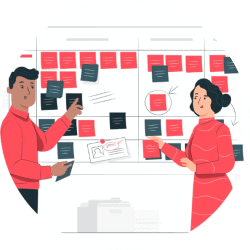 There are thousands of ways to post content on various platforms. Without a plan, you flounder among them, never sure if your efforts bring you conversions or not. A content plan keeps you on track and shows the SEO achievements, letting you know along the way what is working and what to improve.
Create a content plan to "pack" what you need from the onset, such as keywords, relevant topics, and other optimization hacks that improve your Google ranking. You also need to define your brand identity and content type. Different platforms (e.g., Instagram or TikTok) are suitable for different types of content.
Note that a content plan is not the same as an editorial calendar. A plan unifies your content and lays out a strategy, while a calendar organizes when the content will be pushed on a particular site.
Ready to make and create a content plan? Here's how to get started.
Research keywords and topics
Keywords form the basis of your content plan. Keywords are the terms and phrases your readers use to find your blog and articles in search engines. If the keywords match website content, Google moves it upper in search results.
The same is true for topic matching. Keywords are not always limited to one or two words. Topics (especially ones with location-based keywords) provide the strongest results. For example, a shopper using the keywords "vegan leather handbag" will get more than 52 million results on Google. The topic "vegan leather handbag makers in Florida" is specific and returns a list of stores right in the shopper's area.
Research which keywords and topics are trending among your demographic. Then use them strategically in your web content, blogs, articles, social media, and guest posts.
Decide on your brand voice.
A company without a clear brand voice doesn't know its strengths. Your brand voice is the "personality" of your company. Reflect your brand voice in your logo, slogan, content, visuals, blogs, packaging, and anything consumer-facing and associated with your blog.
Specify the brand voice early in the planning stage to inject personality into every aspect of your content marketing plan. For example, if you target Baby Boomers, explore how your tone, graphics, and visuals appeal to this demographic. Then, adapt the content strategy accordingly.
Consider content type
Learn how to make interesting content researching target demographics and the most popular platforms. Then create a content plan. Although media platforms are popular, most consumers first consult blogs before purchasing. 
Blogs are longer than social media posts and include:
Explanations.
Links to sources that reinforce messaging.
Space for visuals like logos.
But don't fully discount social media. For example, photographers leverage blogs and Instagram to show off their work. Professional services tend to do well on LinkedIn. Younger shoppers aged 13-17 prefer Facebook.
The content-type analysis provides brands with the knowledge of making content work through different platforms.
Write your first blog post (article):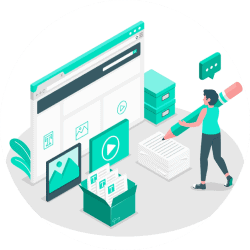 Before writing your first blog post, learn how to create the structure and content. Many mistakes jump into the subject without describing who they are or what they offer.
So don't forget to introduce yourself. How do you want the reader to perceive you? Start your first article by defining your brand and how the product or service helps consumers.
Next, let your personality shine through. Write and create your first blog post with your audience in mind, and use your branding to set the tone. How do you do this? Imagine trying to make your target demographic quickly understand you in a conversation. Then, use the tone, phrasing, and references this demographic will respond.
Proofread the written content at least twice. Then, run it through a checker like Grammarly, and have a trusted co-worker edit it. Your first blog post will not succeed with many spelling or grammar errors.
Pre-promotion your blog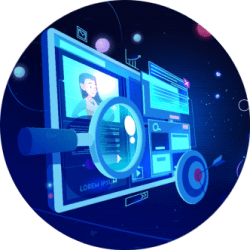 Start advertising blog content before publishing.
Pay especially close attention to certain parts of your content, such as headers and an introduction. Potential customers will see them first.
If you are skilled at creating persuasive content for potential customers, you may write the content yourself. However, many business owners hire a professional copywriter. In addition, specialized agencies offer copywriting and site optimization services.
In addition, you can pre-promote your blog by utilizing the services of affiliate marketers, launching a pay-per-click advertising campaign, and creating backlinks. Most large and successful companies utilize pre-promotion techniques. It's often beneficial to start pre-promotion weeks or months before the website launch.
Site optimization (Technical SEO)
After creating quality content, ensure it ranks well in search engines using effective technical SEO strategies. It can be difficult to create a high-ranking website. You will need to run keywords research and consider search engine algorithms.
Luckily, many agencies help optimize and promote websites. Software programs also can help with search engine optimization. Many hosting providers offer software designed to help you choose the right keywords and perform other tasks essential to maintain search rankings.
Make sure the website doesn't display error messages. For example, accidentally creating a noindex site by disabling robots.txt will keep your site from showing up in search results. If your server malfunctions and fails to show your content, your site's visitors will see a 404 error.
Sites that redirect users to a page they did not intend to visit annoy potential customers. Hence, it's important to check for these errors regularly and create a sitemap. Also, make sure that your photos are the right size to display on any device. Large photos can cut off important parts of the image.
You can do a comprehensive website audit with a software program called Plerdy. It ensures the technical aspects of your website are working properly and allows creating a fast, easy-to-navigate, and error-free blog.
Speed
Websites must run as fast as possible. Unless you use on-site servers, the speed of your hosting provider's servers will determine how fast the website is. Luckily, most reputable hosting providers offer fast servers, which feature a meager percentage of downtime (e.g., periods that your website is offline).
When the loading time reaches 5-8 seconds, this can dramatically reduce conversion rates. Half of the website visitors leave if it takes more than three seconds to load. It's also important to ensure all website videos and images load quickly for users with any operating system.
Security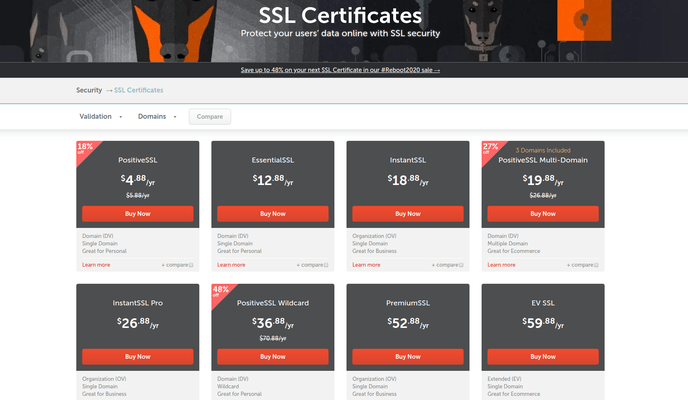 People are more conscious of potential security concerns than ever, which means that you need to promote your website by letting customers know it's safe. Keep your company computers secure, and make sure your domain includes HTTPS in the suffix instead of HTTP. HTTPS indicates that a website has a secure sockets layer, protecting visitors if they browse using a public network. Customers will know you take steps to improve the website security. Besides, antivirus software programs will recognize your website as safe.
Many website visitors will navigate from a public network or smartphones. Over 50% of internet traffic comes from mobile devices. Mobile devices will likely begin to account for an even larger portion of internet traffic in the future, which makes ensuring that your website is secure to access from any network essential.
Indexing and crawling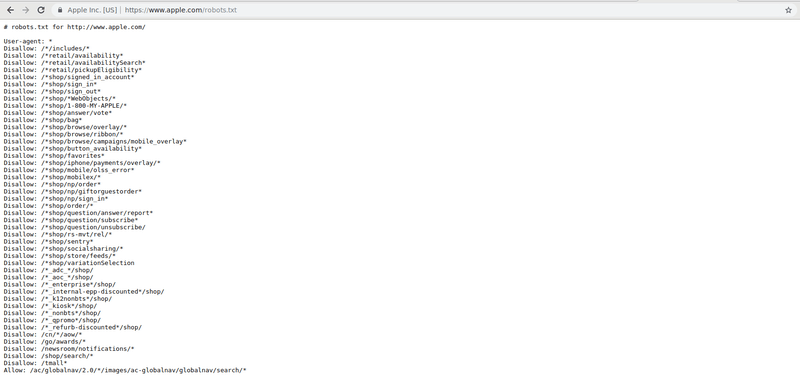 You can check whether your site is properly indexed by searching for it with selected keywords. For automated checks, sign up for SEO tools like Plerdy.
Content optimization (OnPage SEO)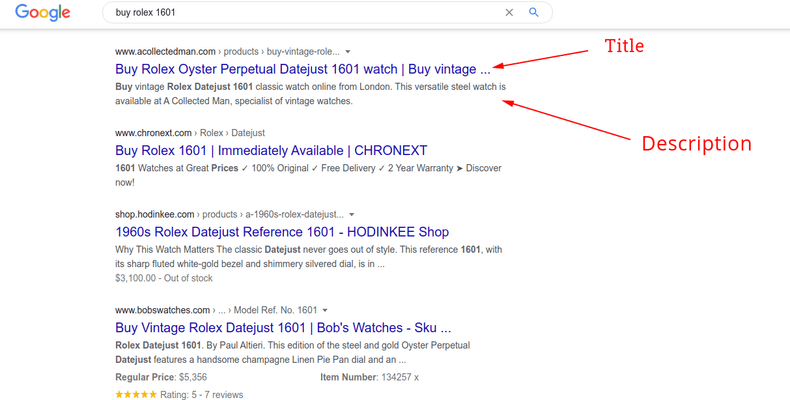 Optimizing content to maximize conversion rates and boost search rankings are essential parts of every entrepreneur's content optimization strategy. In addition to having well-written content, it's important to achieve the right keyword density on your site.
An ideal website contains between one and three percent of keywords. Such keyword density is sufficient to boost search rankings. However, if the keyword density is too high, it will negatively affect search results and be considered keyword stuffing.
If you offer services primarily marketed to people living in a certain region, benefit from local on-page SEO. One great way to do this is to include the name of your city, county, state, or region in the published content.
Remember to do keyword research before picking keywords for your on-page SEO strategy. Luckily, major search engines offer keyword planners, which help figure out what keywords are most frequently searched.
Usability

To have a successful website, make sure it's as easy to use as possible. People have less tolerance for a difficult-to-use website than they did. The latest technology has enabled business owners to create lightning-fast websites, and most users expect a seamless experience. There are several things to consider for exceptional usability.
One of the ways to measure website usability is heatmaps. Heatmap software can allow you to figure out how users navigate your website, identify problem areas, and correct them quickly. In addition, heatmaps can determine what device a visitor to your site is using. This helps to create content compatible with the most popular devices among your target audience.
Plerdy is the best heatmap software program to choose for an SEO and usability audit. Plerdy heatmaps are exceptionally easy to use and affordable.
Promote your blog with Email marketing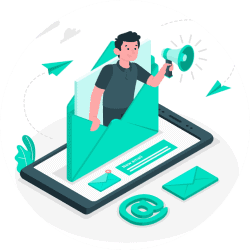 So, you're probably wondering, "How does it work?". Here are the steps that you need to follow to create an effective email marketing strategy:
Get people to subscribe to receive your emails. How do you get subscribers? That's what most business owners find themselves wondering when they are creating an email marketing strategy. It's important to make sure you combine effective content with eye-catching imagery in everything you post to attract email subscribers to your website, blog, and online forums.
Use automation to promote your brand. Automation software allows automatically sending out thousands of emails for a relatively low price.
Make sure your emails are not misdirected to spam folders. Compliance with spam prevention regulations helps to reach customers with promotional materials. To check whether customers get newsletters, subscribe to them yourself. Suppose your emails are still being sent to spam folders despite complying with all anti-spam regulations. In that case, you may be able to reach the email service provider to clear up the misunderstanding.
Business owners have utilized social media marketing for many years, and it's still highly effective in 2021 if you know how to do it right. Consider the most important tips to keep in mind:
Pick the right platform: To make social network marketing effective for your site, you need to know how to choose the right social networking website.
Ensure that your blog content is posted on social media: Company's blog content must be automatically posted on social networking sites for improved visibility.
Allow sharing and comments: Include a share button on your blog to allow people to post your content to their profiles on social networking sites. It's best to give your viewers a selection of several social networking sites, like Facebook, Twitter, Instagram, Pinterest, and LinkedIn.
You should also put a like button on your page for viewers to enable them to like the content they're reading on social media. 
Promote your blog with Relationship marketing (Influencer)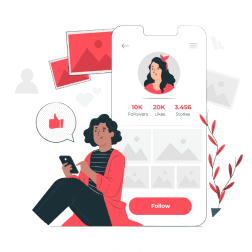 Influencer marketing allows connecting with people who will give your blog more publicity. This doesn't mean that you need to have a major celebrity help you promote your brand. If you're wondering how to get started with this advertising technique, this guide can help ensure that you use it properly.
People who have YouTube channels with a substantial amount of traffic and individuals who appear on local media stations can effectively promote your products and services. However, many digital marketing experts feel that choosing small-scale influencers is more effective than more prominent ones.
A local influencer is most effective for businesses that primarily promote themselves to customers in their area. Major celebrities and widely known figures are best for companies that attract customers globally, but these influencers can be harder to hire.
Many of them already have frequent speaking engagements, which means limited free time. In addition, they are likely to ask for a larger payment.
Relationship marketing is one of the best ways to promote just about any brand online, especially if you offer innovative services.
Promote your blog with Paid marketing
First, make sure you understand how to benefit from dynamic remarketing. Unlike traditional marketing strategies, dynamic remarketing allows showing potential customers ads based on the previously viewed content. You can use this strategy with pay-per-click ads, social media marketing, paid forum posts or blog guest posts, and email marketing.
Pay-per-click ads have the following pros and cons:
Pros:
Advertisements." can improve website visibility.
This strategy can be a great way to get a lot of customers quickly
If you're wondering how to include the right imagery on your pay-per-click ads, banner ads will make it easy.
Cons:
Pay-per-click advertising can be an extremely expensive paid marketing technique.
Banner advertisements often have low conversion rates.
Paying per click can be best for businesses that offer media or other services that customers access without making purchases on your site. It also can be effective in promoting an app with in-app purchases.
Here are some advantages and disadvantages of using affiliate marketing to promote your blog:
Pros:
It can be a highly effective marketing tactic
Market leaders love this strategy
Skilled marketing professionals will promote your blog
Cons:
It may significantly cut into your profits
You no longer have complete control over where your content is posted.
Make money blogging online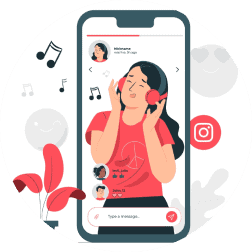 A blog can be used to sell merchandise, but you can also make money from pay-per-click ads. You will get a portion of the price per click, and the specific amount will depend on the type of website. For instance, blogging content related to the legal field is more likely to have lucrative ads because business owners in these industries pay more per single click.
In addition to ensuring that you have a high-traffic blog, be sure that your blog comments section is well-moderated. This will filter out offensive content and hate speech. Ensuring that your blog comment section is safe for everyone is important for every business owner. In addition, effective moderation can allow you to earn more money from blogging.
1 What makes a successful and profitable blog?

Firstly, your attitude to the subject. Choose something you are very good at (it can be traveling, music, gardening, or whatever). Start a blog for telling everybody about it.

2 What do you need to start a blog?

Internet connection, a laptop, computer or mobile device, ideas, and promotion. But firstly, you need a domain.Then find a platform and select a suitable plan. Customize the blog and go ahead with ideas!

3 How to start a blog for free?

Unfortunately, there are no such solutions. But some services provide some free services. BlueHost is the most suitable one. They provide a free blog name registration and WordPress installation.

4 What should my blog be about?

Any interesting subject. Do you have a pet fancy? Then tell about it.Remember: in the vast global Web, the are many people with common interests that can become your readers.

5 How do I find a profitable niche for my blog?

Usually, a general subject is chosen for the blog. But for increasing the competitiveness of the blog, it is worth narrowing the subject.This allows finding an appropriate niche and specifying the subject.

6 How do I name my blog?

This is the most exciting bit. Firstly, do a keyword search for the topic. They should include nouns, adjectives, verbs, and adverbs.Then put them together for making phrases that sound attractive, funny, or even provocative!

7 What do you do if your domain name is taken?

If it is part of your trademarked product or company, you may declare the privilege of it.Otherwise, slightly change it and purchase a cheaper domain.

8 Where is the best place to create a blog?

We recommend BlueHost and WordPress.BlueHost offers domain names and WordPress software installation for free. But, surely, any other platform will do.

9 How much does it cost to start a blog?

This may cost nothing. But BlogPost will is not recommended for creating a credible resource.On average, domain names cost $15/year. But we recommend trying a Web hosting. On BlueHost this is worth $2.75/month. This is $33 each year, but the domain registration is free.

10 Do bloggers make money?

Indeed. They can earn hundreds of dollars each month. Of course, firstly, you will likely get nothing. But remember that blogging is also a business that requires many efforts for making it profitable.Usually, money is earned with advertising, affiliated programs, and sponsored posts.

11 How do bloggers get paid?

Advertizers are a widely-used source of making a profit for bloggers. But the payment scheme varies according to the content bloggers use for earning money.For example, CPC allows bloggers to get profit from the number of clicks. Blogs with intense traffic may set a fixed charge for monthly advertising space.

12 Should I start my blog on WordPress?

WordPress is the best suitable solution for beginners or users without any HTML or CSS skills. Its main advantage is user-friendliness.It has many automatic customization tools (color, font, design, etc.). A cherry on top – WordPress has an extended pack of themes that are absolutely free!

13 Is WordPress free?

Yes. Two options are available: WordPress.org and WordPress.com. The first one is useless without a Web hosting and has some fees related to running the blog.But using the platform itself is absolutely free. WordPress.com provides the user with a blog and subdomain without any fees. If some additional features are required, try a fee-based account.

14 How often should I blog?

It depends. If it is just a hobby and pastime, it does not matter as you may blog even once a year.But if you want to create a successful business project, we recommend blogging once a week or more.

15 Why do blogs fail?

This happens due to several reasons. Firstly, bloggers simply give up. They quit blogging too early as they don't understand that many efforts may be required for succeeding. Secondly, the material may be boring and repeatable. When your audience does not read fresh and interesting information, it disappoints and stops visiting your resource.The third reason is bad content. Readers don't enjoy low-informative stuff. Finally, over-advertising is a blog-killer. If readers face ads all the time, they get annoyed and won't stay long on such a resource.