If you need to optimize your virtual project to increase sales, there are unique platforms and software for convenient work. Delight your consumers and increase the attractiveness of your product.
What is HubSpot?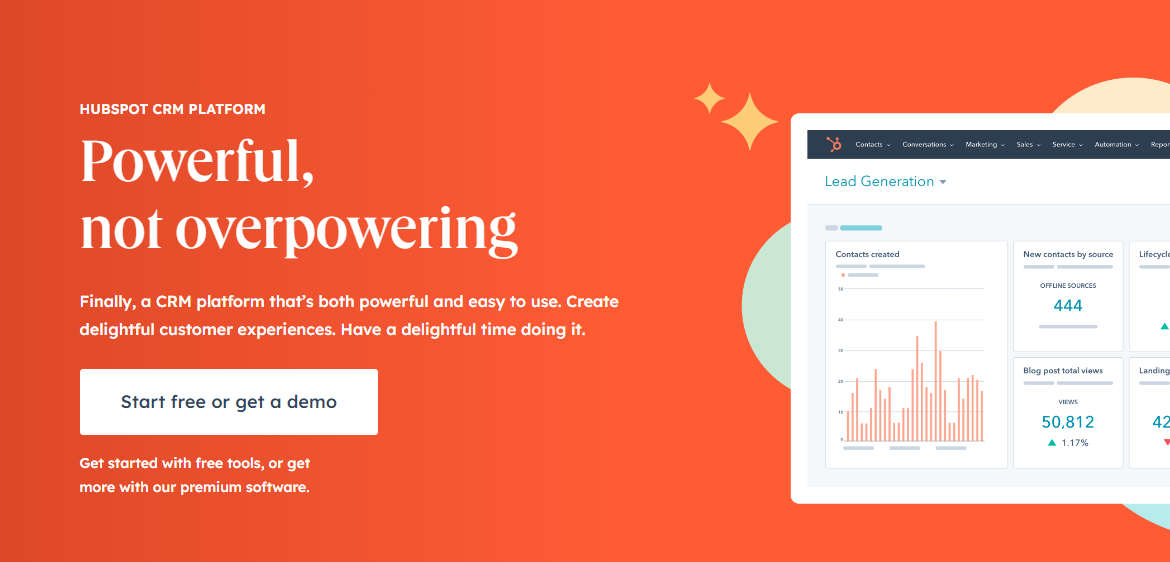 HubSpot is an innovative CPM resource for meeting and adjusting your website's needs. You get great tools for monitoring, testing, managing sales, and supporting and improving the demand for your product. It is the best solution to increase the productivity of your project and bring it to the top positions by expanding the user audience.
What is Wishpond?
Wishpond is an integrated platform that combines the latest marketing tools. Take your virtual business to the high level with lead generation, product promotion, sales conversions, and increasing the attractiveness of your site. Get an excellent income using this progressive platform with the All in One package. You will find many useful features to grow and promote your business. Everything is available in one place, and you don't need other specialized platforms to enhance your online marketing experience. Almost every Wishpond review is a positive attitude towards the project and its ability to bring the business to the top position.
Compare HubSpot vs. Wishpond
If you want a valuable platform for optimizing your virtual resource, compare Wishpond vs. HubSpot. Their capabilities are a high-quality collection of functions and tools for various digital marketing tasks. These are intuitive apps for aspiring entrepreneurs and seasoned marketers. Both products have collected a kit of useful tools that identify the weaknesses of your site and adjust them to the needs of the client audience. In addition to similarity, each program has its authenticity.
Pricing HubSpot vs. Wishpond
HubSpot proposes three pricing plans: Starter, Professional, and Enterprise. You can pay for a month or a year; if you pay in advance, there is a 10% discount. The first package is the most affordable, only $45 (but there are many limits). The Enterprise package costs 3,200 but starting September 1, this price will increase to $3,600. First, read about the features of each HubSpot package on the official website. Then, you can make a decision based on your personal goals.
The Wishpond program has three packages: Staring Out, Rapid Growth, and Everything You Need. The first type has many limitations; its price is $75 per month (up to 1000 leads). The second package has more features and costs 149 dollars. Finally, the third option of Wishpond pricing is the most extended; you may get more helpful tools for only $299 per month (10,000 – 1 million leads available).
Solution HubSpot vs. Wishpond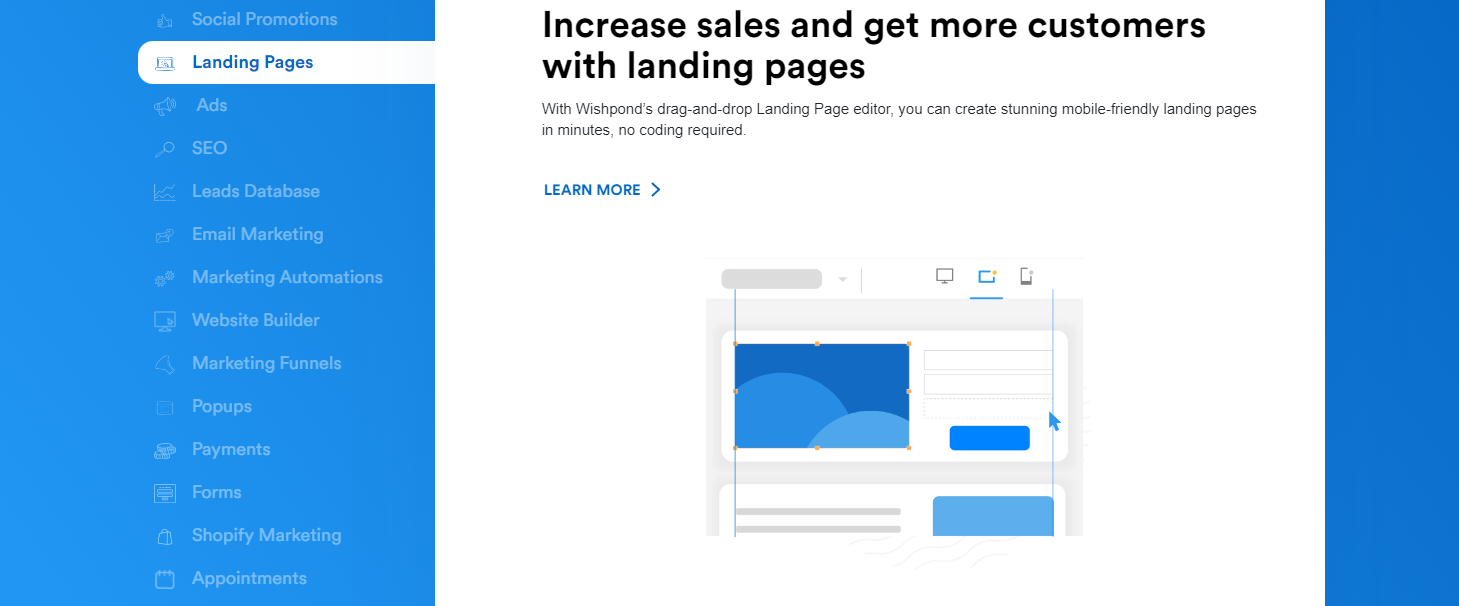 It can be concluded that both projects are aimed at the same goal – expanding the user audience and improving sales for greater profitability. HubSpot offers excellent features for connecting with consumers and keeping them active. Wishpond alternatives are similar, but you get more analytics and reporting options here.
Customer Review HubSpot vs. Wishpond

Having studied user reviews, we can say that HubSpot has a more simplified interface. The quality of the support service and the company's team is also high. Both programs offer demos to get familiar with their features. Users compared HubSpot vs. Wishpond and concluded that the second paid version is more affordable. This mobile optimized software is perfect for landing pages and forms, dynamic content, and A/B testing. But select HubSpot if you need to build and personalize Emails or send outbound letters.
Benefits HubSpot
HubSpot is the ultimate solution for setting up your virtual platform. First, you will find helpful tools to estimate the number of social shares for any piece of content. Then, optimize your site to make it attractive to customers and increase sales. The company's head office is located in Cambridge, Massachusetts. The CEO is Yamini Rangan. Users will find the software they need for marketing, customer service, CMS, and sales CRM. The HubSpot main advantages:
Maintaining correspondence with clients through the integration of chats on the site.
Tracking customer paths (even on resources powered by WordPress).
Communication via shared emails.
HubSpot integrations with other systems (Facebook Ads, Slack, Shopify, Salesforce, and others).
Maintaining databases of contacts, organizations, and transactions.
Rizel A appreciates the project's possibilities, especially in generating reports and analyzing the online resource. Marissa S has been looking for suitable software for a long time to drag and drop emails with simple list queries to create complex segmentations. Mariana A is pleased with HubSpot as a complete platform for connecting with clients through web project organization, differentiation, and optimization.
Benefits Wishpond
Wishpond is an advanced marketing automation system. Attracts customers quickly and simply by identifying the weaknesses of your online project. As a result, any entrepreneur can succeed by promoting their services and increasing income. The company's head office is located in Vancouver. Founder and CEO – Ali Tajskandar. It offers marketing tools to help you manage and explore customer accounts. Based on in-depth analysis, you will find the best solution for interacting with your audience of users and improving the attractiveness of your product. The main advantages of Wishpond:
Creation and verification of landing pages with adaptation for mobile devices.
Attract customers with Wishpond pop-ups.
Communicating with people, creating promotions, prizes, or contests.
Sending emails to audiences of consumers to engage them.
Easy transfer of contacts to another CRM.
Based on numerous Wishpond marketing reviews, we can conclude that the platform is quite popular and in demand among small and medium-sized businesses. Dave K is pleased with his choice because the company helped turn his business strategy into a successful direction by analyzing the needs and behavior of users on the site. Activity manager Josef appreciated the simple Wishpond tools for creating and editing landing pages. Mike B used an annual subscription to get views of different types of automation, from basic to advanced.
Conclusion HubSpot Marketing Hub vs Wishpond
Having studied HubSpot and Wishpond reviews carefully, we conclude that each project offers its exclusive features for high-quality analysis and maintaining the success of your website. Find common ground with consumers, so they need your product and come to you repeatedly.