Hubspot Marketing Hub or Sumo? These two options may seem similar for beginners, but they differ in many matters. So let's try to figure things out and understand the difference.
What is Sumo?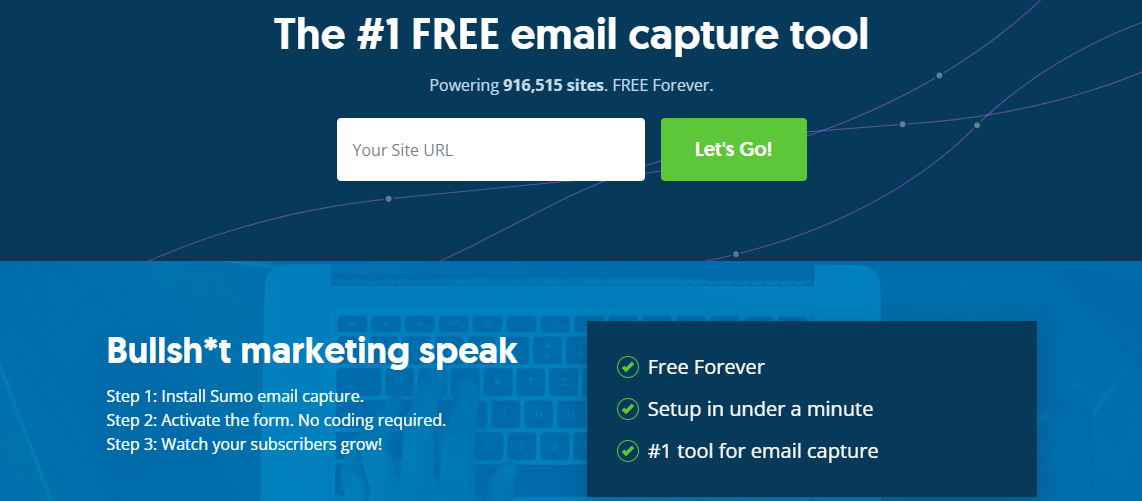 Sumo is a powerful tool for e-commerce companies that allows you to increase your email newsletter base, conversions, and sales. Thanks to ready-made templates, users can launch effective advertising campaigns in minutes; Sumo easily integrates with Shopify and all popular email mailing services, MailChimp, Campaign Monitor, Klaviyo, and others.
What is Hubspot Marketing Hub?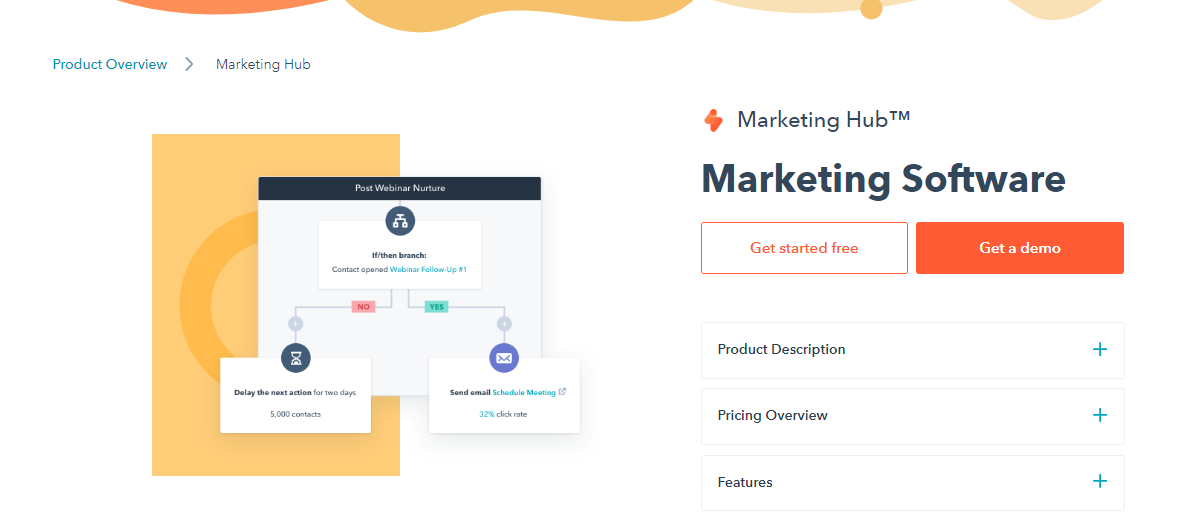 The HubSpot Marketing Hub is a marketing automation software that allows customers to attract the right visitors, convert more visitors to customers, and develop comprehensive, scalable inbound marketing campaigns. With the help of the Marketing Hub, leads are generated via blogs, social media, and advertisements. Individual landing pages, emails, and marketing automation help to transform these leads into customers. The integrated analysis tools enable data collection that helps to make informed and strategic decisions. Linking to external marketing and sales software is also possible. There are three price packages available. There is also a free version.
Compare Hubspot Marketing Hub vs. Sumo
Now, let's compare the most important aspects of these two options; this will make it easier for you to choose.
Pricing Hubspot Marketing Hub vs. Sumo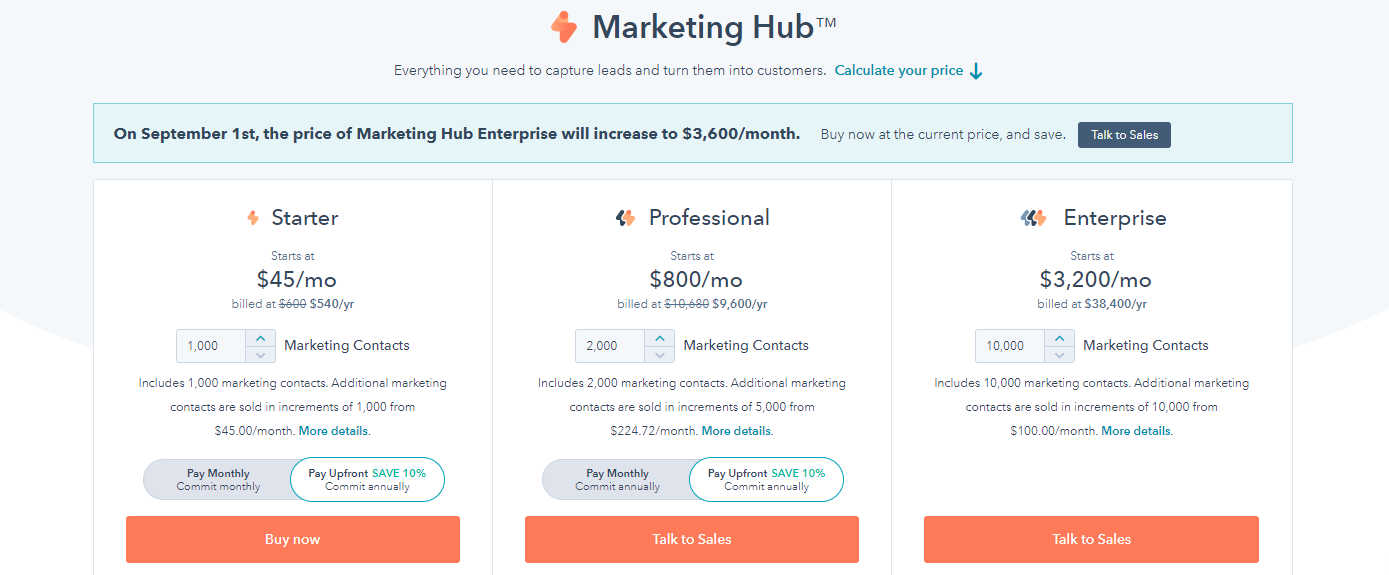 First of all, let's take a look at the prices. We start with Sumo all review.
Sumo
Sumo service has two tariffs, Free and Pro. Pro tariff costs $49 and $39 per month if you buy an annual subscription.
As for the features, they are pretty good, even in free mode. So, if you want to give it a try, it may be a decent solution.
Hubspot Marketing Hub
HubSpot Marketing Hub is available in four stages: Free, Starter, Professional and Enterprise. It is one of the more expensive marketing tools, especially for the enterprise version.
Starter – €41/month.
Professional – €740/month.
Enterprise – €2944/month.
Solution Hubspot Marketing Hub vs. Sumo
Features of Sumo are as follows:
Historical data.
Integration with other services.
A/B testing.
Audience analysis.
Advanced filters.
Click maps.
Chat with site visitors.
Contact form.
Dashboard.
Content analytics.
And here are what you can do with the help of a Hubspot:
Create and personalize emails.
Send outbound emails.
Manage email deliverability.
Automatic email replies.
Landing pages & forms.
Dynamic content.
Generate mobile-optimized content.
Search tracking.
Optimization.
Data quality control.
Tracking of online behavior.
Web analytics.
Basic reporting.
Customer Review Hubspot Marketing Hub vs. Sumo

It's high time to take a look at the Sumo search review. Unfortunately, we cannot analyze Sumo's reviews, but here are several interesting ones.
"Easy to use, Meets the needs I had for the service"
What do you like best?
We use Sumo to create pop-up campaigns for our customers. We can collect emails AND advertise discounts to increase conversion.
What do you dislike?
It is somewhat customizable, but not as much as we would like.
Recommendations to others considering the product:
Give it a shot; it is user-friendly, easy to change, meets our pop-up needs, and the free version provides great features.
What problems is the product solving, and how is that benefiting you?
We have limitations with specific manufacturers that we cannot violate. Having the pop-up for closed marketing allows us to work around those limitations.
"A trailblazing solution but now a dime a dozen"
What do you like best?
I started using Sumo a few years ago and found it to be a trailblazing solution in the context of offering lead magnets and capturing leads. Their solutions were innovative and ahead of time.
What do you dislike?
When I started using Sumo, it was a trailblazer, and the competition was thin. However, since then, plugins for lead magnets have exploded, and Sumo has become a dime a dozen and, for the price point, is therefore too expensive.
What problems is the product solving, and how is that benefiting you?
I was looking for a lead magnet solution for my website that allowed me to capture leads effectively and innovatively. Sumo allowed me to do that exactly.
Hopefully, our Sumo survey review shows the picture clearly. Now, let's proceed to Hubspot.
"HubSpot Marketing Hub helped me regain my productivity and personalized strategy with my clients."
What do you like best about HubSpot Marketing Hub?
HubSpot Marketing Hub has allowed me to organize my campaigns so that I can reach my clients and prospects in an organized, personalized and differential way. I can generate emails quickly thanks to the ease of organizing content through drag & drop. In addition, the available templates are highly customizable and dedicated to each of my business objectives.
What do you dislike about HubSpot Marketing Hub?
At the moment, I would not have a precise complaint about the tool. The only drawback I find is that the custom Call to action created sometimes does not appear in the best resolution or quality, however, it is not something that happens recurrently.
"HubSpot Marketing Social Tools"
What do you like best about HubSpot Marketing Hub?
I recently started using Hubspot for our company's social media accounts. After taking some of Hubspot's training certificates (which were incredibly helpful) I have been able to pick up the use of their tools with ease. The platform is user-friendly, and everything is conveniently located in one space. Review collected by and hosted on G2.com.
What do you dislike about HubSpot Marketing Hub?
So far, I have not run into any major downsides. I think, if anything, it could make the experience a little better if it was easier to tag people or other companies in picture posts straight from Hubspot. This may be a feature I haven't figured out yet if it is already available. But I think that would make the process easier if that feature were integrated into Hubspot.
Benefits of Hubspot Marketing Hub
Here are the main Hubspot benefits.
HubSpot's CRM platform offers solutions for all needs: this is one of the most multifaceted services.
A great advantage of the platform is that all important data for the marketing and sales teams are collected in one place.
Automating processes and marketing automation lead to significant time savings for your employees and increased efficiency.
The HubSpot interface is user-friendly, allowing easy use and suitable for non-programmers without any problems.
Furthermore, as mentioned above, HubSpot offers a variety of individual functions, such as social media, emails, A/B testing, etc.
The founder of the company is Brian Halligan. It is headquartered in Cambridge, Massachusetts, U.S.
Benefits Sumo
We should also highlight the main benefits of a product in our Sumo software review. On the main page of the website, it is indicated that the main benefits are as follows:
Free mode.
Rapid setup.
It is the best solution for email capture.
The company is reputable: it has been operating for more than four years. It is based in the U.S. Noah Kagan is the founder. Here are the most obvious benefits of the tool that are highlighted in almost each sumo pro review.
 An impressive selection of tools.
Very easy to use, as the user interface is pretty intuitive.
Detailed settings and controls ensure you get the best results.
The possibilities of integration with other services are pretty good.
Conclusion
As you can see from our Sumo and Hubspot reviews, both options are pretty good. It depends on your company's needs and budget what to choose.