A vivid example of another person's life can change a person's attitude towards their own destiny. Of course, it is better to learn from the experience of others, and for this, it is good to have hundreds of amazing stories at your disposal. Motivating world cinema stories raise self-esteem, broaden horizons, are an enjoyable pastime, and effectively relieve stress. We especially love inspiring films about success – always with a happy ending. Films demonstrate that the path of difficult and detailed work on oneself ends with a reward for the hero who has changed and grown into a better person.
Top 25 movies about success
The Pursuit of Happyness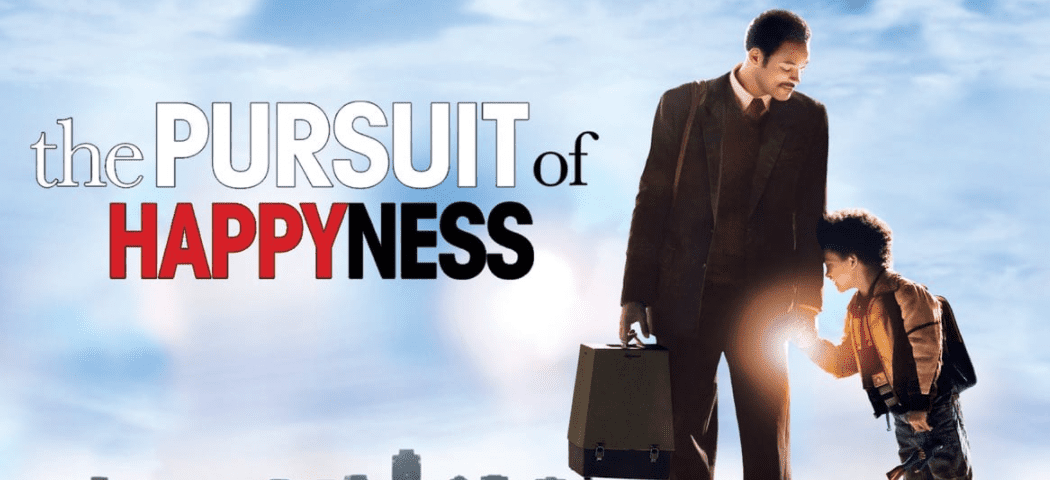 This Movie by Gabriele Muccino stars Will Smith and his son Jaden Smith. This is a true story of a man who tried to give a future to his son with all his might. On a thorny path, the heroes once even had to spend the night in a public toilet, and their poverty did not recede. But hard work and diligence proved stronger. A must-see for anyone who wants to learn about a success story after the failures and just loves good films. The New York Times reviewer aptly conveyed the unique feeling of this movie: "a fairy tale in realist drag… the kind of entertainment that goes down smoothly until it gets stuck in your craw…"
The King's Speech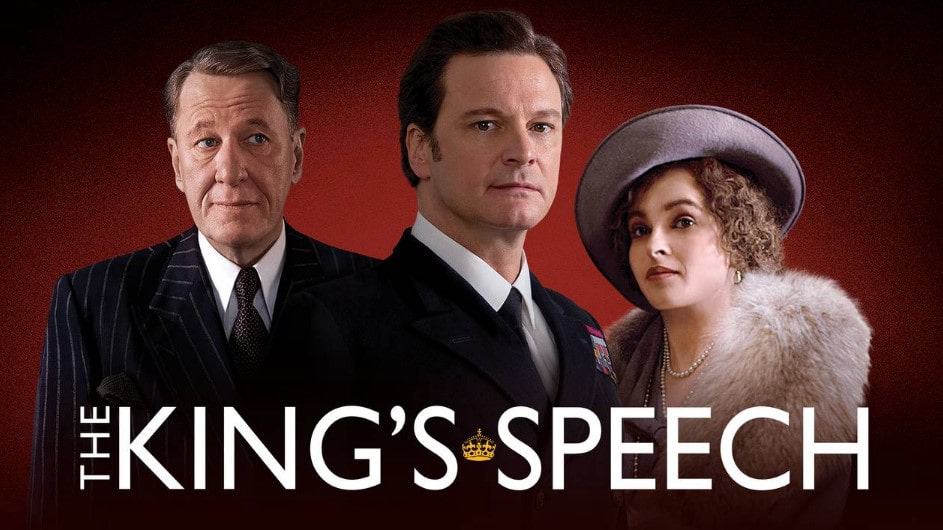 Directed by Tom Hooper, the film is a biographical story of how hard work and good mentors can get you where you want to be. Colin Firth and Geoffrey Rush play the king of the British Empire and his speech therapist, who helps him to get rid of his stutter – such an inappropriate feature for titled and public figures. What seemed impossible initially becomes a reality thanks to tongue twisters and constant exercises. Criticism? Empire magazine wrote, "You'll be lost for words," which is already enough to watch the film without delay.
Darkest Hour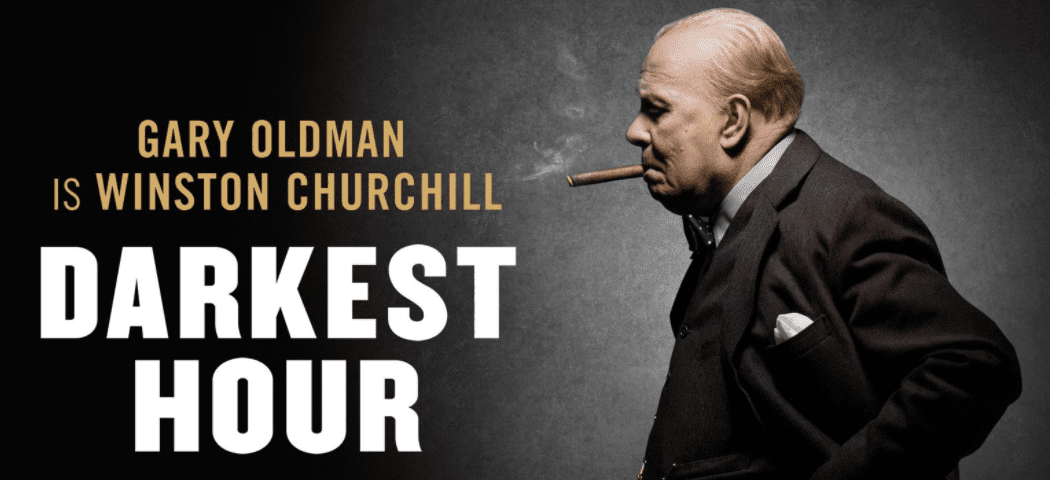 Joe Wright's masterpiece, starring Gary Oldman, is one-man theatre, although the performances of the supporting actors Stephen Dillane, Kristin Scott Thomas, and Ben Mendelsohn are also good. Gary Oldman plays the role of Winston Churchill, the figure who was able to win against political opposition and lead the UK in the fight against the Nazis. It is an ideal example of how the will and efforts of one person can change the world for the better and prevent a catastrophe. Rotten Tomatoes critics praised the film: "Darkest Hour is held together by Gary Oldman's electrifying performance, which brings Winston Churchill to life even when the movie's narrative falters."
Secretariat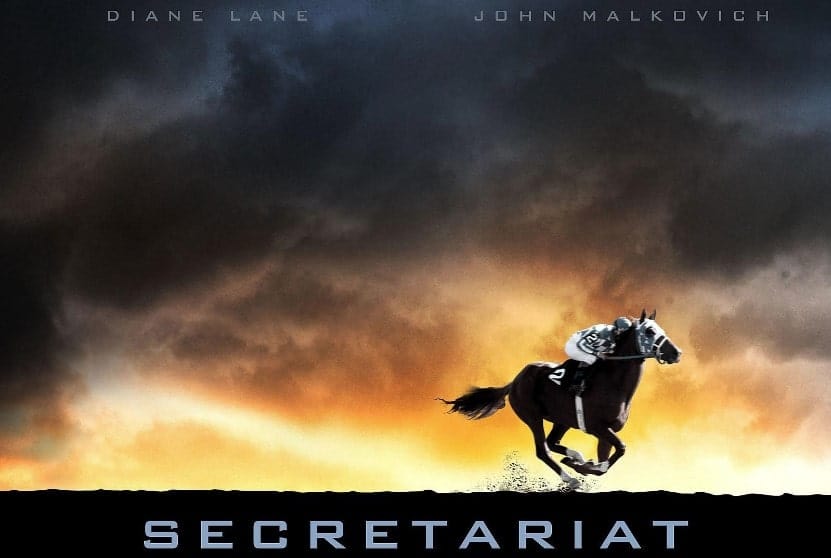 Randall Wallace made a film about a horse, which played one of the main roles (along with the mistress, played by Diane Lane). This is an instructive story about a man who could have lost everything but gathered his strength and began to act. The heroine Diane Lane saves her parents' stables from being sold. A foal is born there that will grow up to break the world record by winning three prestigious awards in three of the best competitions. Roger Ebert's review phrase, "…this whole movie feels authentic," is enough to attract not only fans of animal dramas but also connoisseurs of good cinema.
Joy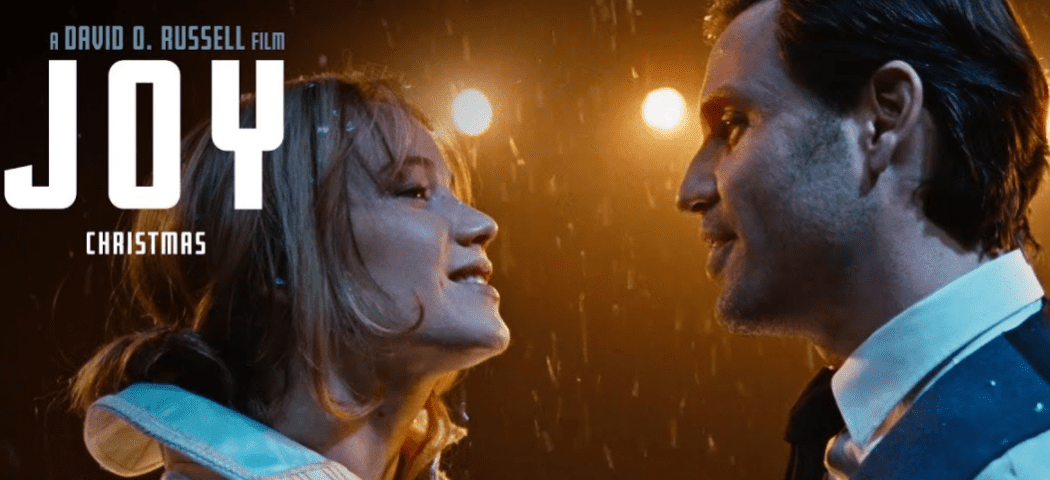 Directed by David O. Russell and starring Jennifer Lawrence, Robert De Niro, and Bradley Cooper, this film is about a single mother who invented the self-wringing Miracle Mop. This story tells us about the relentless drive to invent and entrepreneurial spirit – about an honest manufacturer who has to fight against swindlers, take out loans, and endure trials in order to achieve her goal and always support the same people who are obsessed with the idea of ​​​​making the world a better place. Rotten Tomatoes wrote: "Joy is anchored by a strong performance from Jennifer Lawrence, although director David O. Russell's uncertain approach to its fascinating fact-based tale only sporadically sparks bursts of the titular emotion."
Whiplash

The masterpiece, shot by Damien Chazelle in 2014, is not only a film about perfectionism and an immense love for art, but also one of the best films in the history of cinema. This is a story about conflicts within the world of music and zeal that will be rewarded, and those real creators will always find a common language – even if they are different, like the Earth and the sky. Variety wrote that the film "demolishes the cliches of the musical-prodigy genre, investing the traditionally polite stages and rehearsal studios of a top-notch conservatory with all the psychological intensity of a battlefield or sports arena."
The Legend of Bagger Vance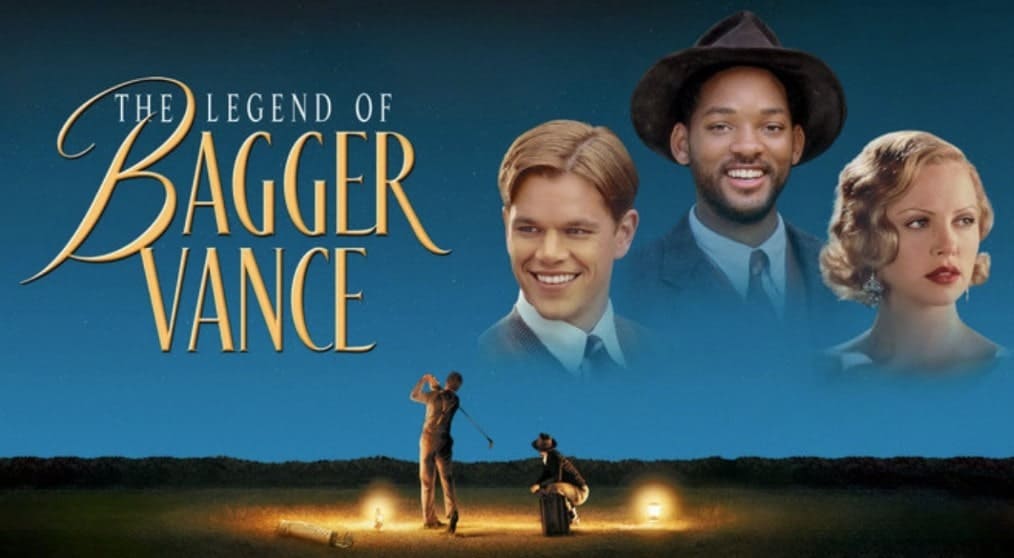 This depression-era sports drama directed by Robert Redford stars Will Smith, Matt Damon, and Charlize Theron. The heroine of the story inherits debts and a golf course, and she decides to hold a tournament for pros so as not to go broke. She invites a self-taught talent, who is at the bottom of life and the bottle, to join the titled masters – this is how life gives him another chance. History teaches us that fate can give you a pleasant surprise – if you know how to take advantage of it. The most authoritative American film critic Roger Ebert said about this picture: "They want to explain why it is possible to devote your life to the love of golf, and they want to hint that golf and life may have a lot in common."
Coco Before Chanel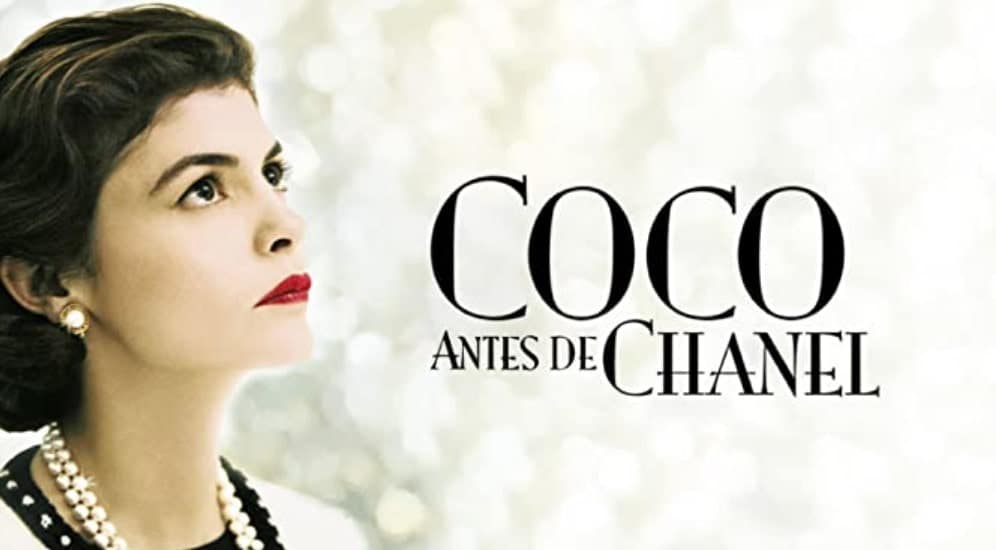 A film by Frenchwoman Anne Fontaine is another biography on our list. Starring Audrey Tautou, Benoît Poelvoorde, and Alessandro Nivola, this movie tells us about the early life of a style icon and a famous fashion designer. This is a story about how we don't always know what we really want, but if we are ready to work hard and do everything the way it should be done, success lies ahead. The Rotten Tomatoes critical consensus reviewed the film: "Though it doesn't quite capture the complexity of its subject's life, Coco Avant Chanel remains a fascinating, appropriately lovely tribute."
Million Dollar Baby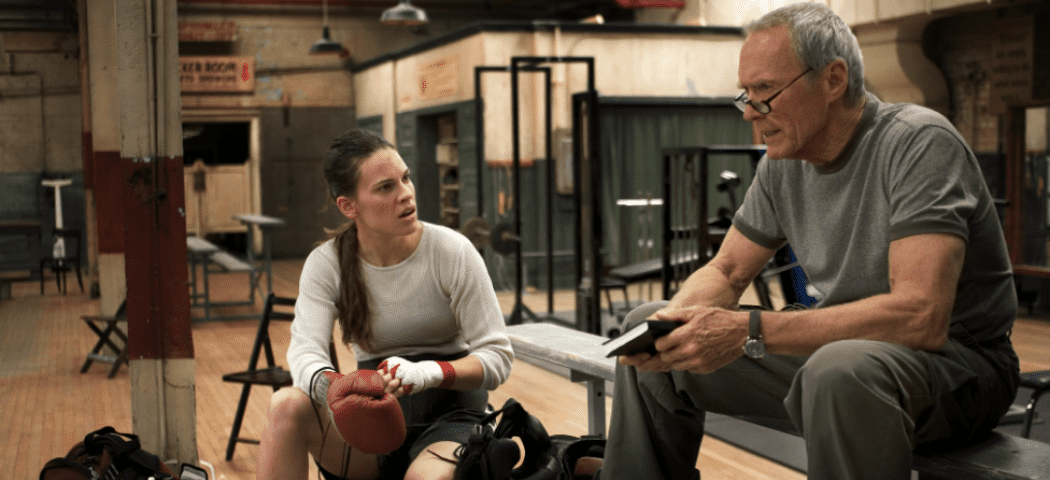 The film is the work of the legendary Clint Eastwood, an incredible sports drama starring Clint Eastwood, Hilary Swank, and Morgan Freeman. It tells the story of a girl who had to starve and fight her way "from the bottom of society" and rise and fall to reach the big leagues of women's kickboxing, and all thanks to the incredible efforts and faith of the coach in her. A strong-willed person does not give up until the very end, which is revealed in the last scene of this wonderful film. The legendary Roger Ebert said of this masterpiece: "Clint Eastwood's Million Dollar Baby is a masterpiece, pure and simple."
The Fighter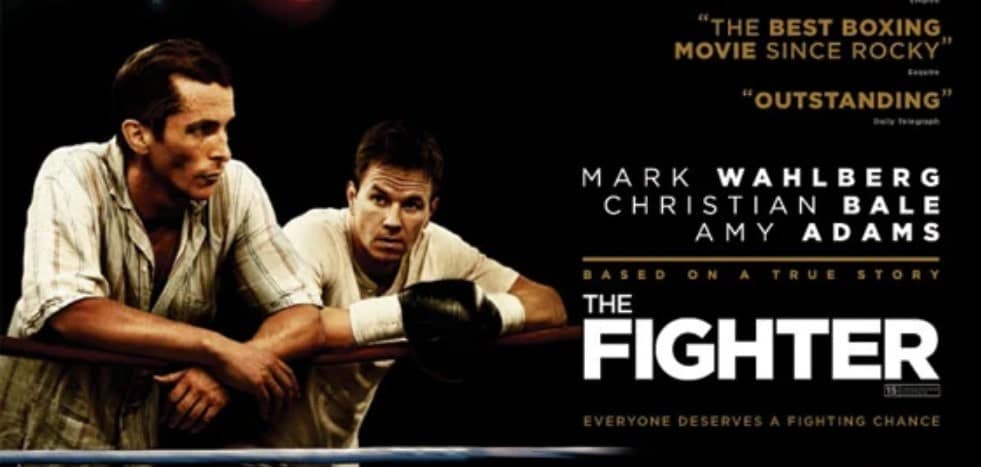 Another sports biopic directed by David O. Russell and starring Mark Wahlberg, Christian Bale, and Amy Adams. This is a film about losers, among whom is one who is ready to take responsibility for his life and become independent. It tells the story of a boxer who decided to stop being a mediocre fighter – sometimes you have to change your whole life to be successful. Rotten Tomatoes aptly called The Fighter "…a solidly entertaining, albeit predictable, entry in the boxing drama genre."
Peaceful Warrior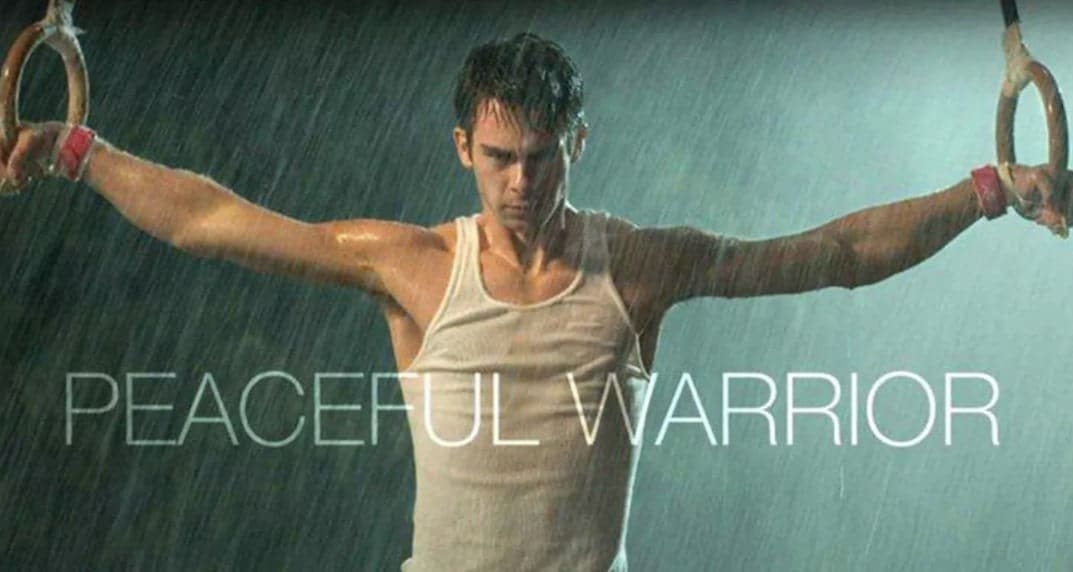 An autobiographical drama directed by Victor Salva and starring Scott Mechlowicz, Nick Nolte, and Amy Smart. It is about the rise and fall of a young and successful but self-satisfied gymnast whose incredible career was cut short by injury. The trouble made him reevaluate his life and look at it differently. The same vision helped him return to the sport and achieve results that the hero had never dreamed of. However, critics' scores were not the highest; Rotten Tomatoes described the picture as follows: "It hits the viewer over the head with philosophical jargon, and ultimately fails to live up to its source material."
The Social Network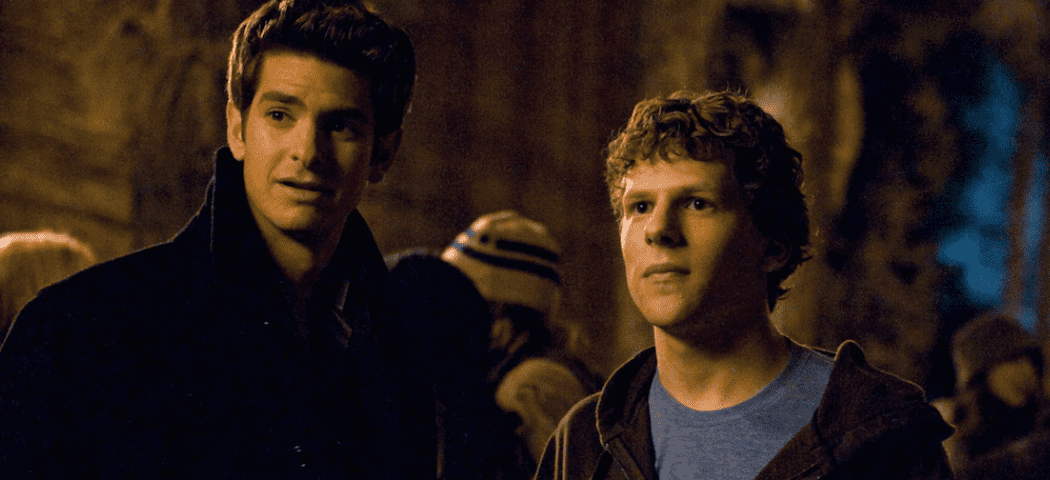 The founding story of Facebook, directed by the brilliant David Fincher and starring Jesse Eisenberg, Andrew Garfield, and Justin Timberlake. The film tells us not only about Mark Zuckerberg but also about the Winklevoss brothers, who, although they lost the battle for Facebook, invested very profitably in cryptocurrency at the stage of its inception. History is full of betrayals and all sorts of intrigues. One American critic's review aptly sums up the essence of the film: "Watching this movie makes you want to run from the theatre, grab your laptop, and build your own empire."
Life of Pi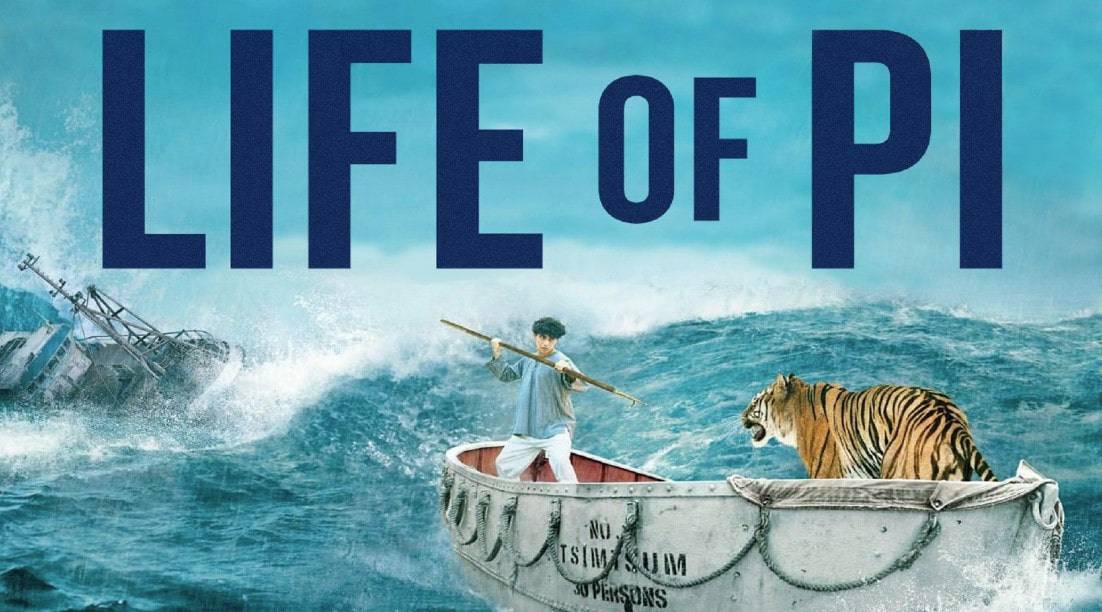 Life of Pi is the famous, charming film adaptation of the Yann Martel novel of the same name, shot by Ang Lee with Suraj Sharma, Irrfan Khan, and Rafe Spall. The film tells us about human ingenuity – and the surrealism of flying fish and a tiger in a boat can hardly be compared with anything at all. No wonder Roger Ebert called this movie "…a miraculous achievement of storytelling and a landmark of visual mastery."
The Founder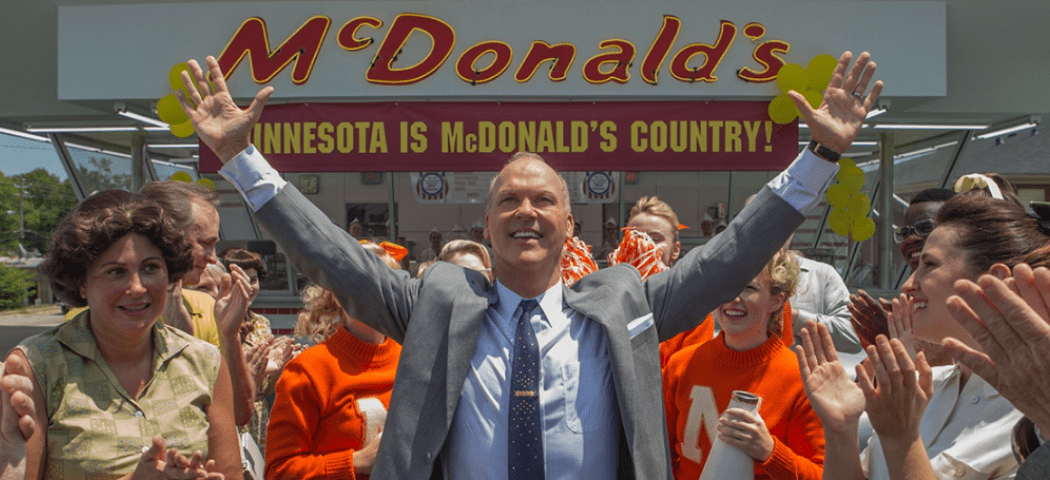 The film, directed by John Lee Hancock and starring Michael Keaton, Nick Offerman, and John Carroll Lynch, tells the story of the life, ups, and downs of one of the founders of the McDonald's chain. A traveling salesman who cannot find a place in life, by chance, meets the McDonald brothers – this gives rise to an incredible success story. Rotten Tomatoes wrote of the film: "The Founder puts Michael Keaton's magnetic performance at the center of a smart, satisfying biopic that traces the rise of one of America's most influential businessmen – and the birth of one of its most far-reaching industries."
Rush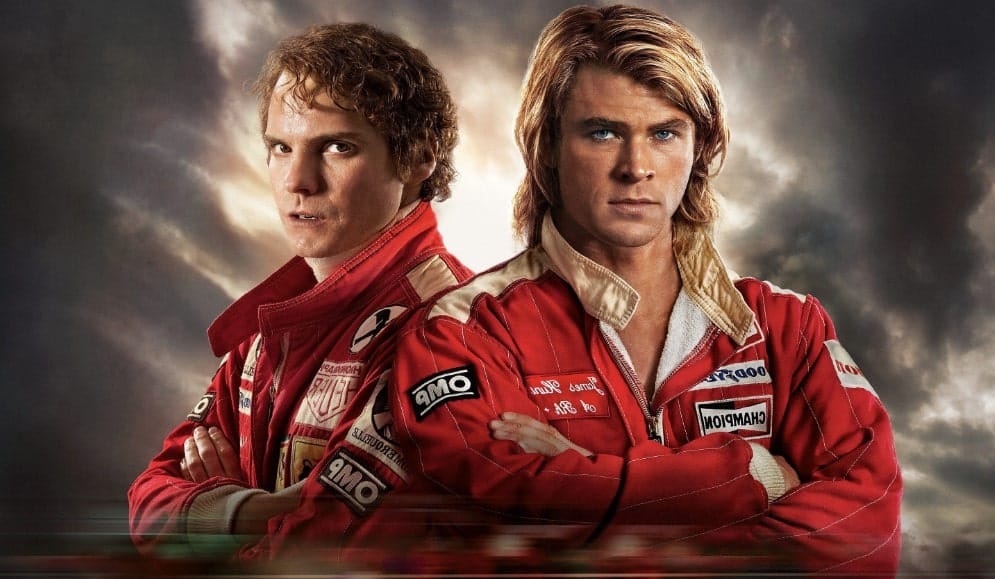 The screen version of the confrontation between two legendary Formula 1 champions from the '70s. It is a film about the era when the "queen of motorsport" was still fraught with many dangers when almost every year, one of the drivers died on the tracks. The film shows the different ways in which you can achieve success, how different people rise to the top, and what wins in the end. This movie by Ron Howard, starring Chris Hemsworth, Daniel Brühl, and Olivia Wilde, received critical acclaim on Rotten Tomatoes: "Rush is a finely crafted sports drama with exhilarating race sequences and strong performances from Chris Hemsworth and Daniel Brühl." It is one of the best racing movies.
12 Years a Slave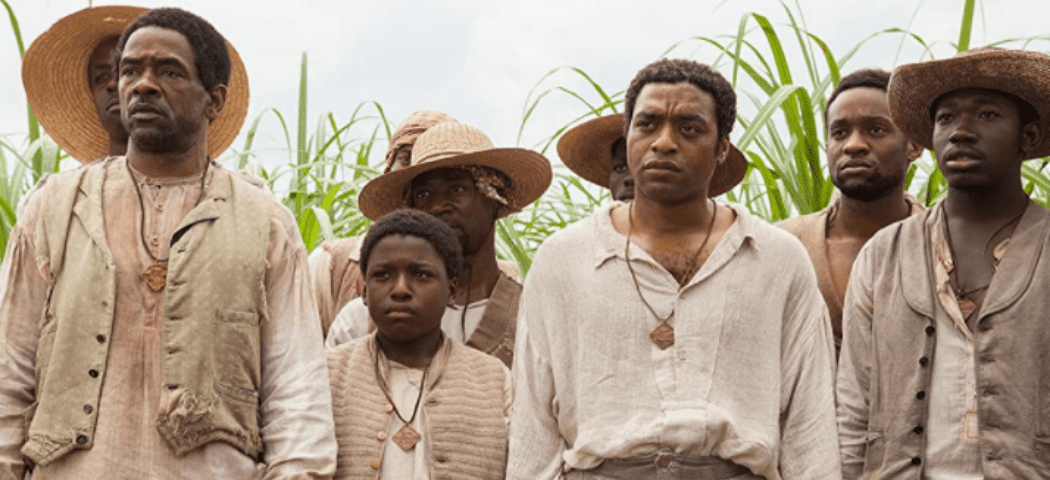 The story of how a free black American's trip to the Southern States in the 19th century turned into hell. Starring Chiwetel Ejiofor, Michael Fassbender, and Benedict Cumberbatch, Steve McQueen's film takes us into the bleak reality of slave-owning America and teaches us that only an unrelenting will and unbendingness can lead to such a coveted freedom. The writer of one of the best series in the history of television, The Wire, praised the film: "…it marks the first time in history that our entertainment industry, albeit with international creative input, has managed to stare directly at slavery and maintain that gaze."
The Blind Side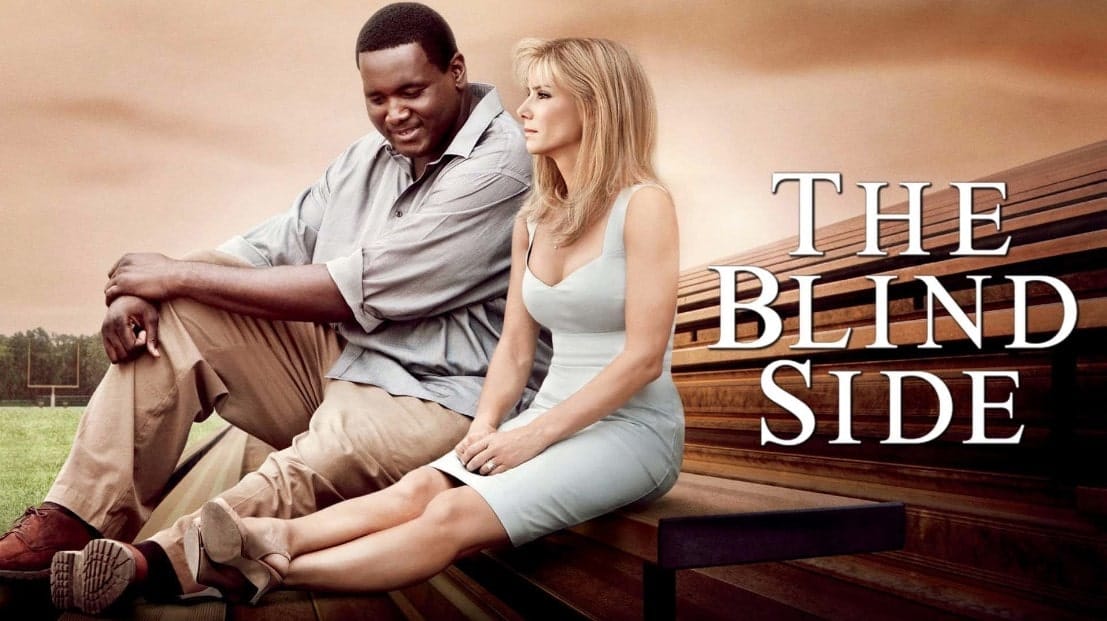 This sports drama written by John Lee Hancock stars Sandra Bullock, Tim McGraw, and Quinton Aaron. Its IMDB rating of 7.6 speaks best of the film's quality. It is a fascinating film story about the life of an athlete who aspired to get into the professional rugby league, a true story about how willpower is important on the path to success, as well as the support of loved ones. Critics of Rotten Tomatoes praised the film: "It might strike some viewers as a little too pat, but The Blind Side has the benefit of strong source material and a strong performance from Sandra Bullock."
Moneyball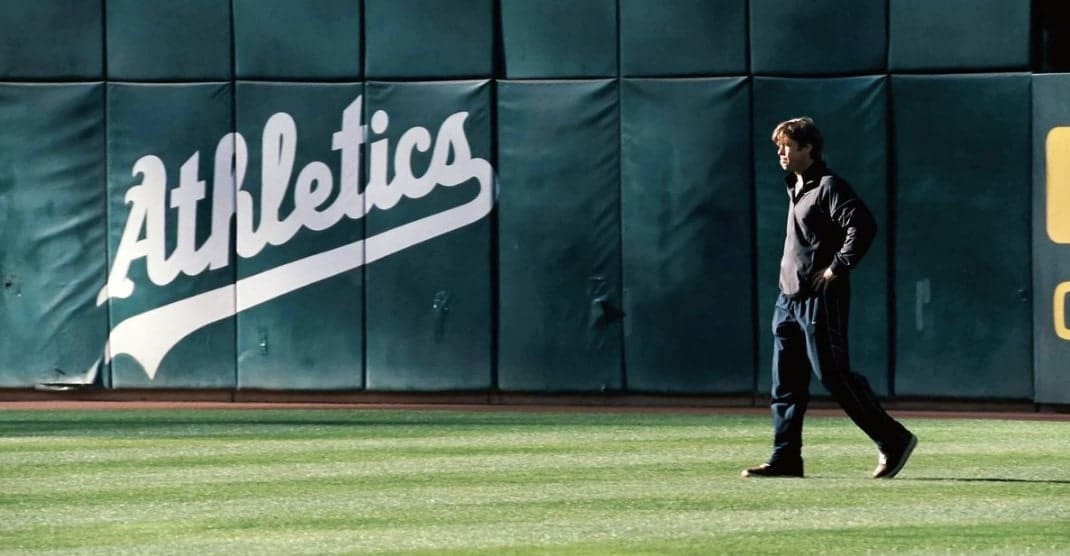 This is a film by Bennett Miller that stars Brad Pitt, Jonah Hill, and Philip Seymour Hoffman. The story is not only about baseball, but about life itself. Sometimes, for the sake of children, you have to give up the fruits of your labor and choose between family and career. But even having made such a choice, you can remain a winner. Sometimes success is just doing the best you can. A rating of 7.6 on IMDB speaks volumes better than any reviews or criticism.
Everest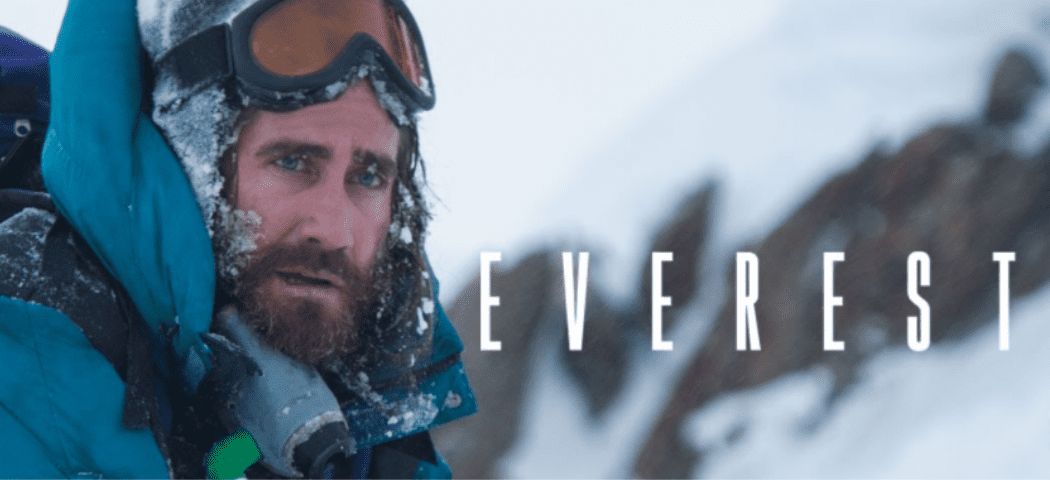 This 2015 film, shot by Baltasar Kormákur and starring Jason Clarke, Josh Brolin, and John Hawkes, tells us about the most interesting phenomenon of modern tourism: queues line up in front of the peaks of even the highest and most inaccessible mountains in the world. This is a story about confrontation – in order to survive at the top, you need all your strength. Most reviewers at Rotten Tomatoes agreed: "Everest boasts all the dizzying cinematography a person could hope to get out of a movie about mountain climbers, even if it's content to tread less challenging narrative terrain."
The Shawshank Redemption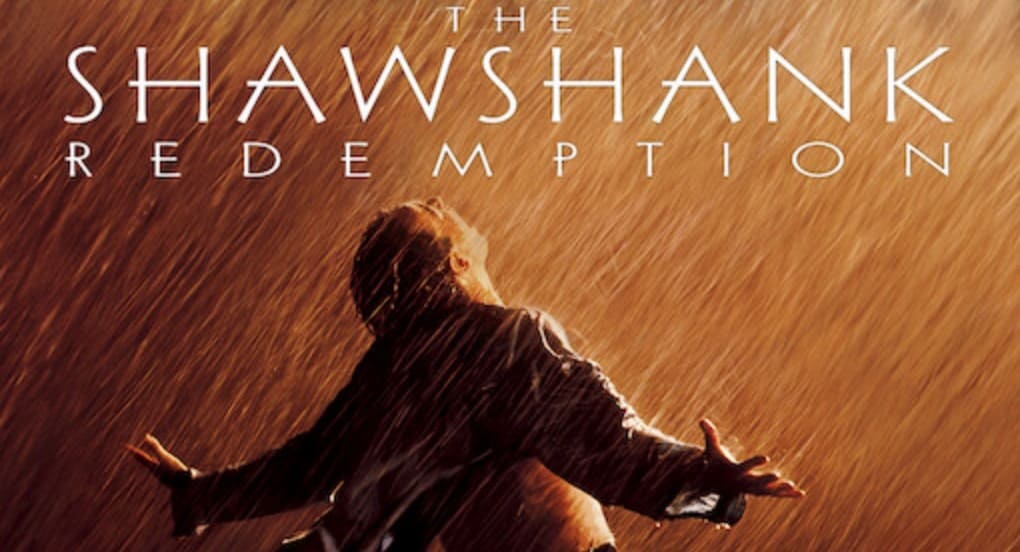 The first film from the TOP 250 IMDB list – everyone should watch it. This masterpiece by Frank Darabont is based on Stephen King's novel and stars the incredible Tim Robbins and Morgan Freeman. An epic three-hour drama that fits the whole life of a man wrongly convicted of murder and thrown in jail. The film also teaches that sometimes success needs to be nurtured for a long time, doing incredible things in order to bring our plans to life. IMDB score: 9.3.
Pirates of Silicon Valley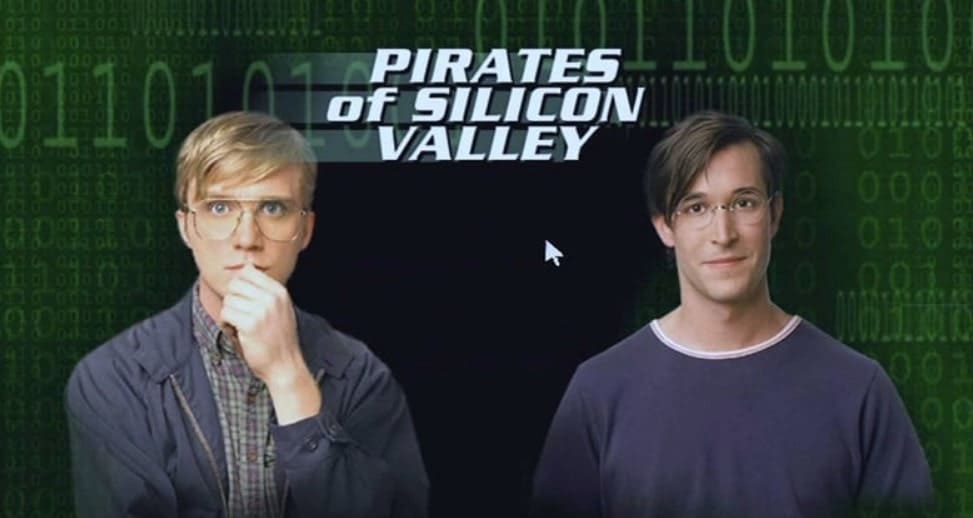 Martyn Burke's drama stars Noah Wyle, Anthony Michael Hall, and Joey Slotnick. The story is about the formation and confrontation of two giants: Apple and Microsoft. It is about the life and work of Steve Jobs, Bill Gates, Steve Wozniak, and Paul Allen. This film is not only about success, but also about the unscrupulousness and toughness of competition. Sometimes, for success, some individuals are ready to sacrifice all aspects of humanity and legality. The Variety reviewer called the picture "…a brilliant piece of filmmaking" – and this is already a reason to see it.
The Theory of Everything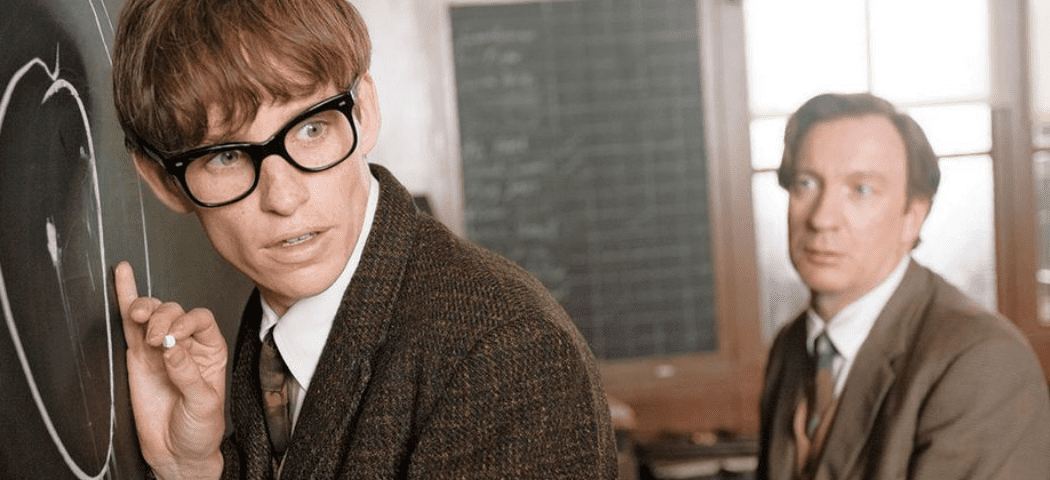 This romantic drama by James Marsh stars Eddie Redmayne, Felicity Jones, Charlie Cox, and Emily Watson. It tells the story of the life of an outstanding physicist who incredibly influenced modern science and our understanding of the Universe – Stephen Hawking.
He was confined to a wheelchair for most of his life and could not even speak. Thanks to the latest advances in technology, only a text line left him the opportunity to communicate with the world. And through that narrow gap, he was able to say so much that he changed the world forever. The Guardian wrote of the film: "Redmayne towers: this is an astonishing, genuinely visceral performance which bears comparison with Daniel Day-Lewis in My Left Foot."
The Aviator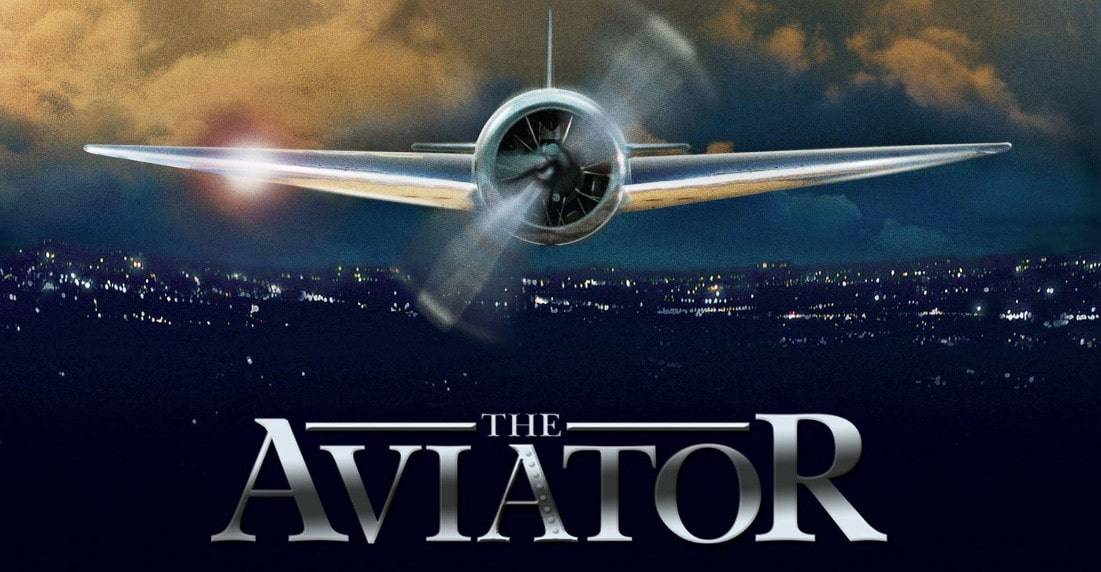 This 2004 biographical drama by Master Martin Scorsese stars Leonardo DiCaprio, Cate Blanchett, and Kate Beckinsale. The film received a lot of awards, including four BAFTAs. Roger Ebert wrote: "This is one of the year's best films."
The story is that in pursuit of a goal, people obsessed with an idea can face many obstacles: ruin, loans, paranoia, panic attacks, hallucinations, and insanity. But the feeling of life lived for the sake of the idea and achieving the goal can justify any difficulties.
Yes Man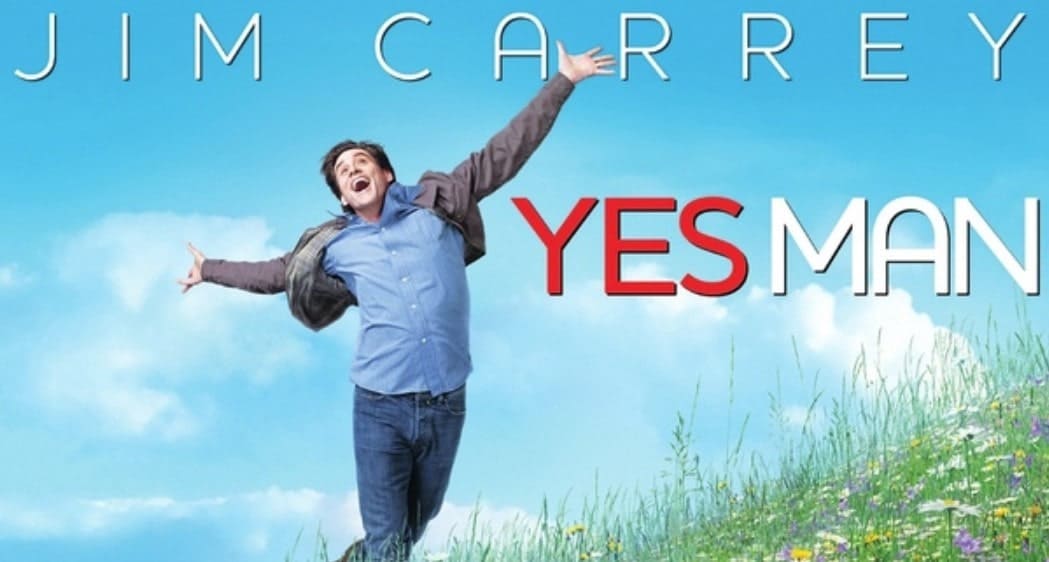 A romantic comedy from Peyton Reed starring the inimitable Jim Carrey, Zooey Deschanel, and Bradley Cooper. This is a surreal journey into a world where you can't refuse anyone. The principle of "don't say NO to anyone" dramatically changes the life of a typical loser. Sometimes radical decisions bring radically good results – and a lot of interesting adventures that make life worth living. Critics emphasized that this is a one-person film: "Jim Carrey's comic convulsions are the only bright spots in this otherwise dim and predictable comedy."
Green Book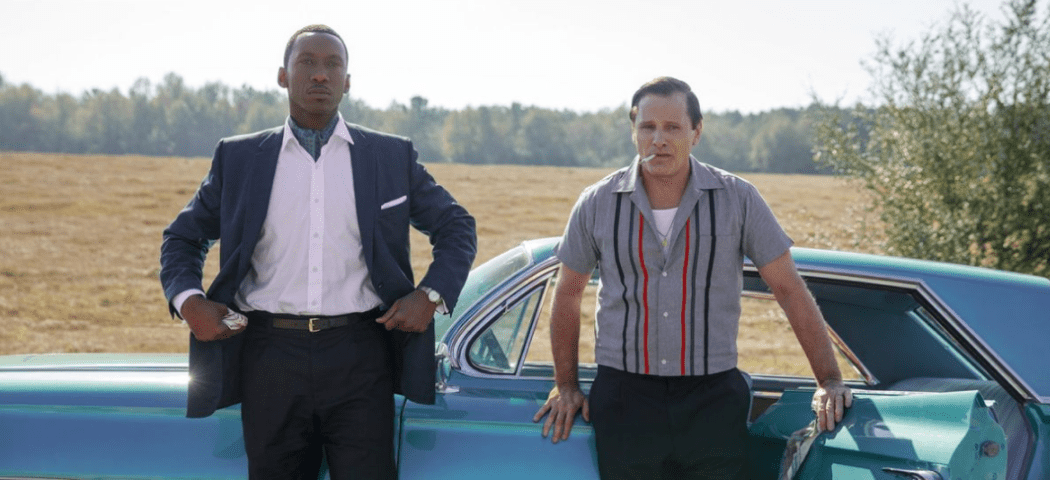 The film thundered all over the world. Director Peter Farrelly was able to make this story emotional and instructive. Thanks to the acting genius of Viggo Mortensen and Mahershala Ali, the film told the whole truth about the American concert tour of a talented black musician and a very charismatic driver. The New York Times critic called the film "…racial reconciliation fantasy."
Conclusion
This is not a complete list of inspirational films. Any good script is a story of ups and downs, life's difficulties and problems. They are what really bring the characters to life. And what, if not overcoming challenges, forms individuals who can reach any heights?