The selection of artistic, cinematic masterpieces and documentaries presented in this article will be interesting and useful for startups and highly experienced business sharks, those who are seeking self-development and actively climbing the career ladder. These amazing, unpredictable, and inspirational movies will be sure to catch your interest. Emotional and accurate, they convey the specifics of the trading and advertising business, reveal the secrets of successful sales and the mysteries of famous entrepreneurs. They tell the stories of billionaires and their lifestyles. How did each of them begin their journey? What obstacles did they have to overcome? What did they sacrifice to achieve their dreams? You can also follow the link "26 Best Business Books".
Some films can push you to original thoughts and conclusions, others will help you come up with fresh and exciting ideas, or even help you make a real breakthrough.
The best films about business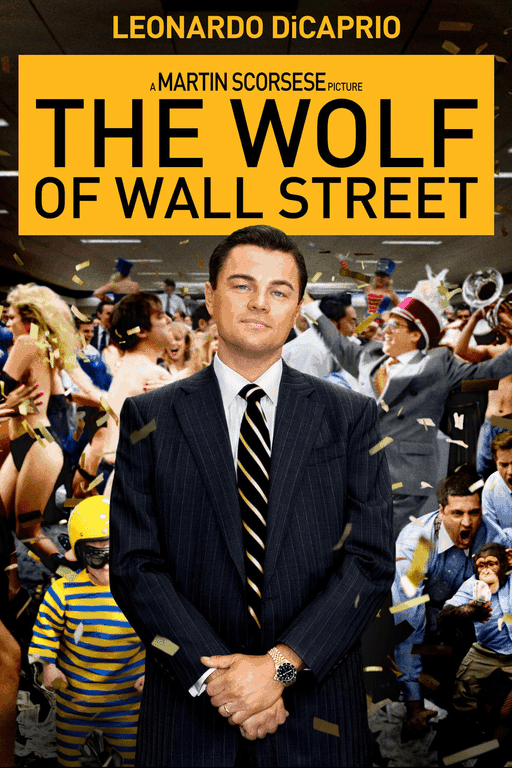 Director: Martin Scorsese, 2013
IMDb: 8.20
Film Search: 8.12
This black comedy crime drama is the memoir of Jordan Belfort, a famous American broker who made a considerable fortune but attracted the attention of the FBI and was convicted of fraud and money laundering. This film invariably leads the top lists of "the best films about business, success, and finance." It has everything – ups and downs, sex and drugs, brilliant deals and financial fraud, luxurious lifestyles, and the most incredible ways to burn money. Add to that the inexpressible charisma of the protagonist (Leonardo DiCaprio), the crazy risks, the thirst for wealth, moral issues, and the trade secrets of stockbrokers, and you have one beautiful presentation.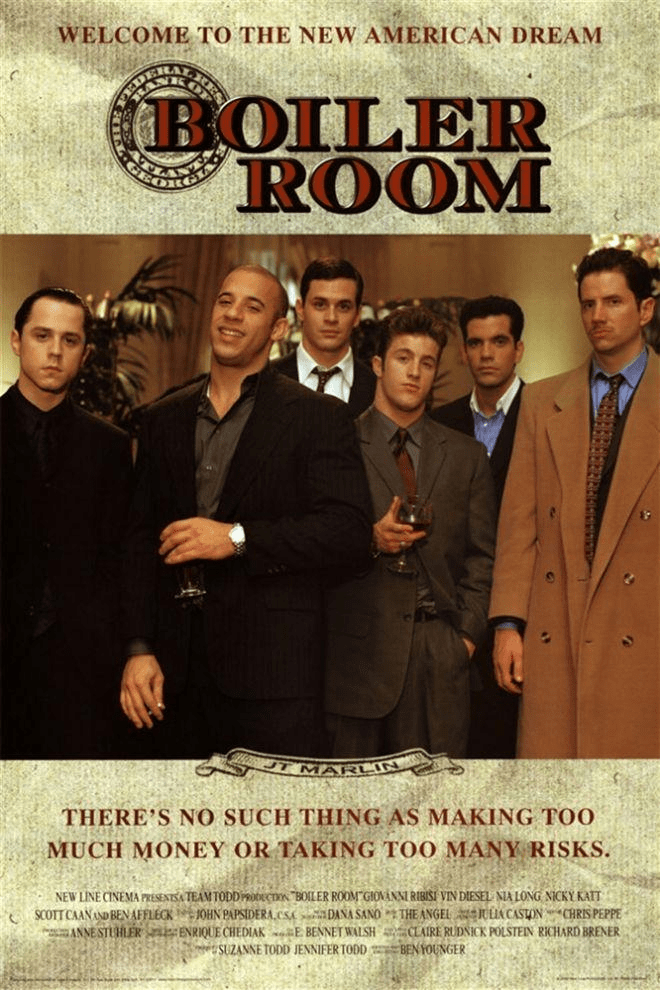 Director: Ben Younger, 2000
IMDb: 7.00
Film Search: 7.2
For those who wish to discover something new in the field of sales, this story of American brokerage schemers will be a real gem. Before you are not just another crime drama, but the answer to the question: "How do you earn big money from scratch?" The film does not forget about the price at which a million dollars, expensive cars, palaces, and mansions are achieved. The film's characters (a brilliant cast – another thing this film has going for it) are young and aggressive, enterprising and risky, and they're ready to do anything to succeed.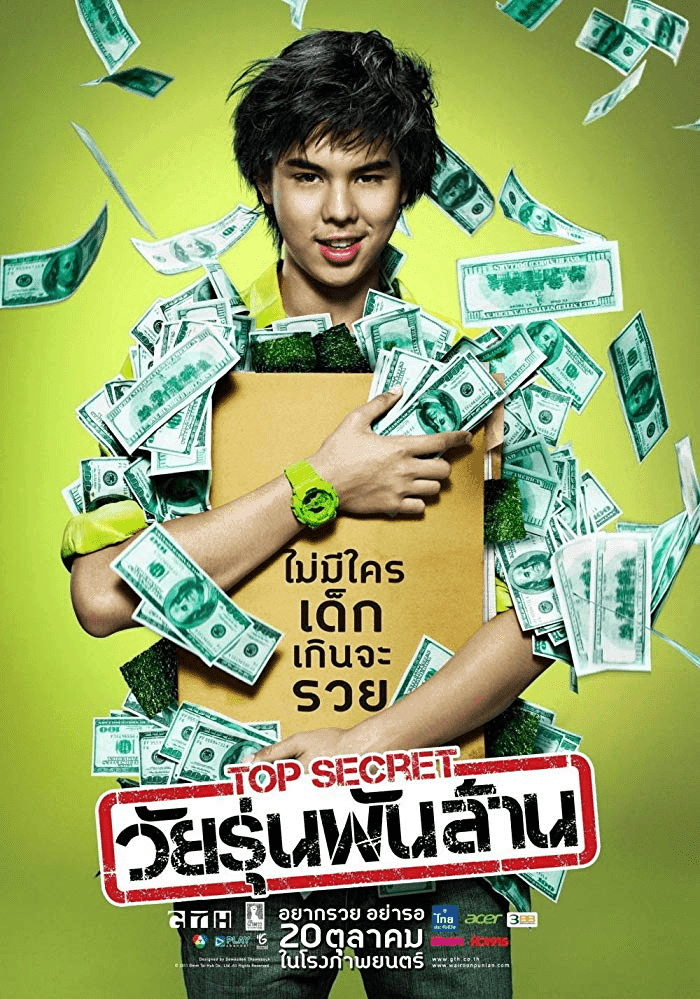 Director: Songyos Sugmakanan, 2011
IMDb: 7.90
Film Search: 8.0
If it seems that your hard work is not paying off, money is not flowing to you, and you are close to despair, this film will be an excellent motivator and undoubtedly increase your morale. This story is based on true events and guides us through all the milestones of the hero's difficult journey. The purposefulness, resourcefulness, and enterprise of young Tom do not always find support in the real world, where adults insist on him receiving the appropriate education and impose their values ​​on him. School, university, tedious work – all this does not attract Tom, his goal is business. Abandoned studies and mounting debts, successes and terrible troubles, intractable problems and struggles with the authorities – one can never give up on the path to real progress and billions in wealth if you believe in yourself.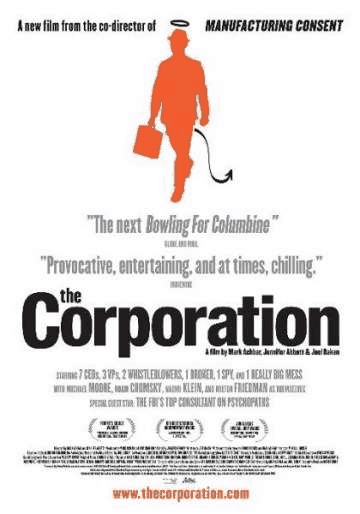 Director: Mark Achbar, Jennifer Abbott, 2003
IMDb: 8.10
Film Search: 7.3
Do you know who rules the world? These giant corporations have absolute power. They can shape the way their customers think. A person's circle of interests, dreams, opportunities, and very life, is only a package of resources for a corporation to profit. Business mastodons have reached great heights with their ability to manipulate consciousness, and only a few can resist them. So what is the role of business process leaders? What qualities should they have to avoid mistakes and achieve success?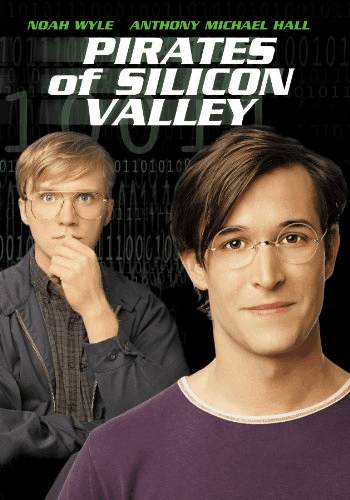 Director: Martyn Burke, 1999
IMDb: 7.30
Film Search: 7.5
Every entrepreneur and business owner will be touched by this story about two young computer geniuses, a visionary and an inventor – Bill Gates and Steve Jobs – who turned their utopian ideas into companies that conquered the world: Apple and Microsoft. They define the beginning of time. Their dreams come true. The rest of us have the opportunity to observe this exciting process and implement their results to our own goals, desires, and aspirations.
The best films for entrepreneurs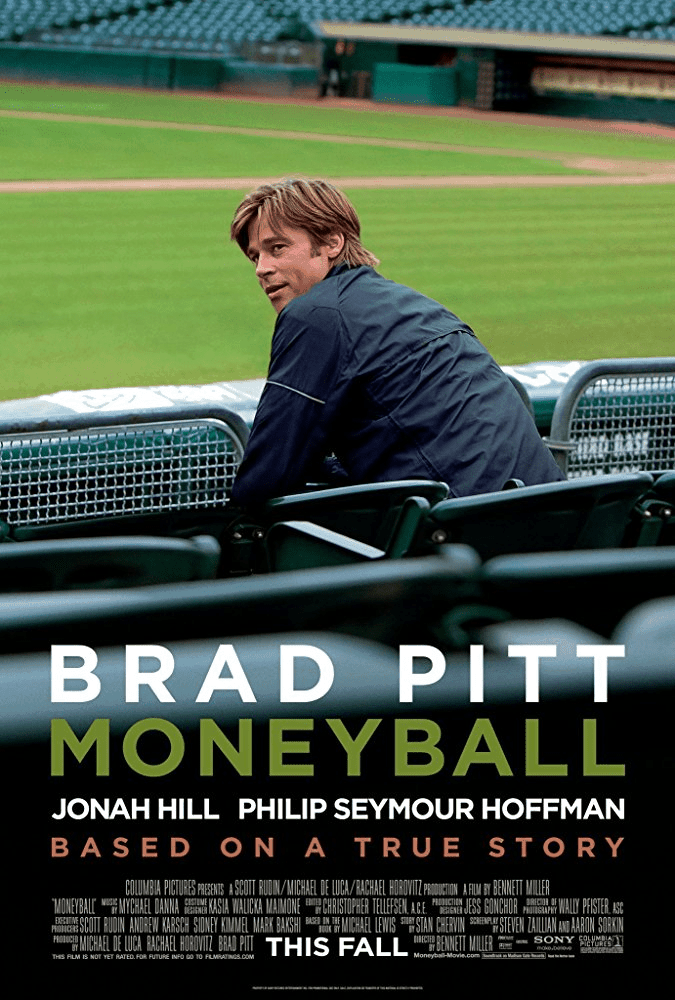 Director: Bennett Miller, 2011
IMDb: 7.6
Film Search: 7.7
This sports biopic featuring Brad Pitt can become a powerful motivator for many modern entrepreneurs. As the name implies, the plot deals with fundamental changes in life and the changing rules of the game. In the business world, as in sports, if you only have overcome fear and apathy, you can achieve brilliant results and find an effective solution to the problem with minimal resources.
Director: Chris Hegedus, Jehane Noujaim, 2001
IMDb: 7.1
Film Search: 6.7
This documentary by Start.com deserves the attention of entrepreneurs and businessmen, as it covers several topical issues in business at once. For example, it focuses on the consequences of incompetent management and incorrectly placed accents in the control of a promising company. The film also reveals the secrets of maintaining a healthy atmosphere and the effectiveness of the team in a crisis.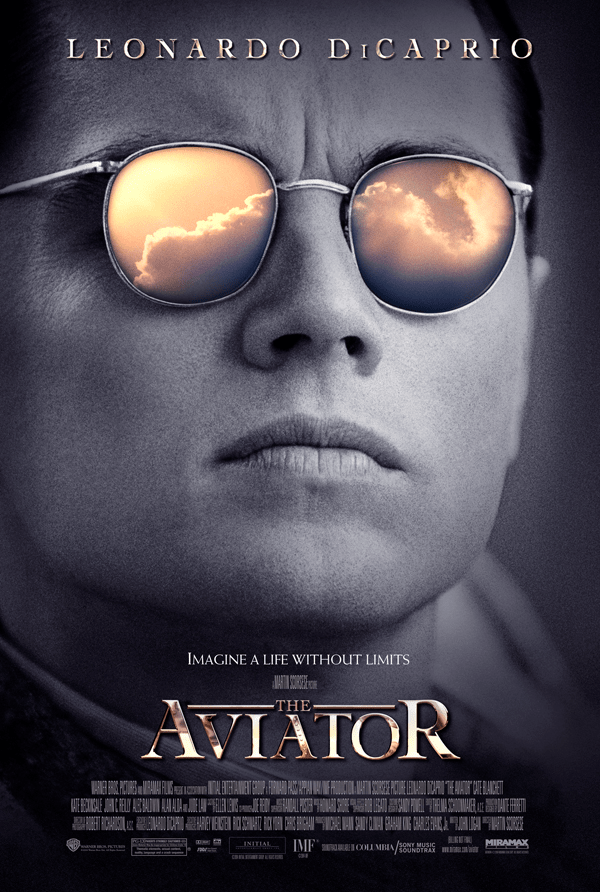 Director: Martin Scorsese, 2004
IMDb: 7.5
Film Search: 6.2
This biographical drama features an intriguing plot, a superstar cast, brilliant direction, unsurpassed cinematography, and elegant costumes.  It's not without reason that Aviator received five Oscars and 11 nominations. Nevertheless, this film is more than mere evening entertainment. The story of a genius madman, a millionaire, and the owner of a casino and the largest film company is a movie that will be interesting to all entrepreneurs and especially useful to those who complain about their lack of motivation and a loss of a sense of purpose.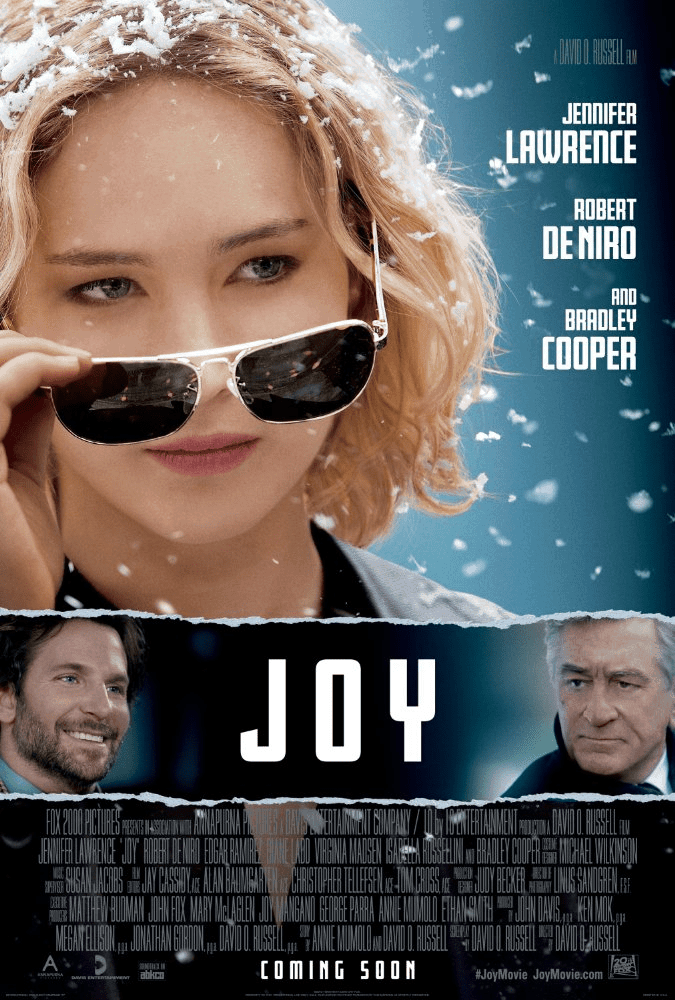 Director: David O. Russell, 2015
IMDb: 6.6
Film Search: 6.7
Here is another real story about Joy Mangano, the entrepreneur who invented the self-pressing mop and founded Ingenious Designs. What difficulties did she have to go through? Problems like finances, personal turmoil, a family crisis, betrayal of loved ones. If you lose almost everything except the irrepressible thirst for success and if you have nowhere to retreat, what's left? Well, in the case of the film's main character, building a multi-million dollar business.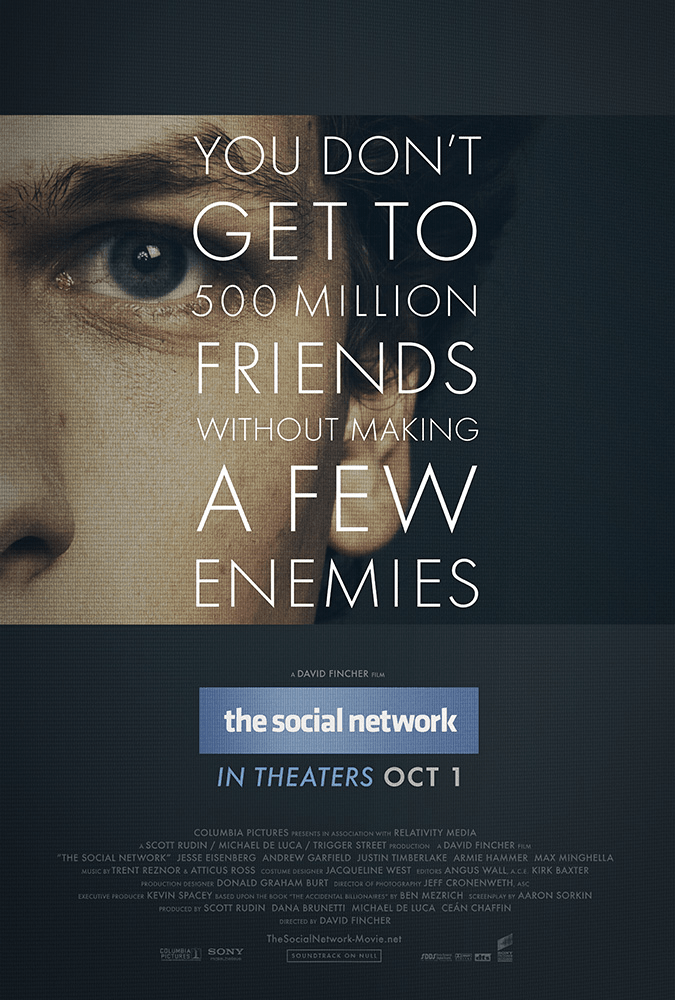 Director: David Fincher, 2010
IMDb: 7.7
Film Search: 7.7
This film, which reveals the history of the creation of Facebook, is something of a textbook business case for the attentive viewer. "The Social Network" describes the psychology behind modern entrepreneurship and the relationship between businessmen and investors, partners, competitors, and creditors. What are your goals as an entrepreneur and as a person? Why are you so eager for success? Honest answers to these questions can dramatically change your life.
The best movies about success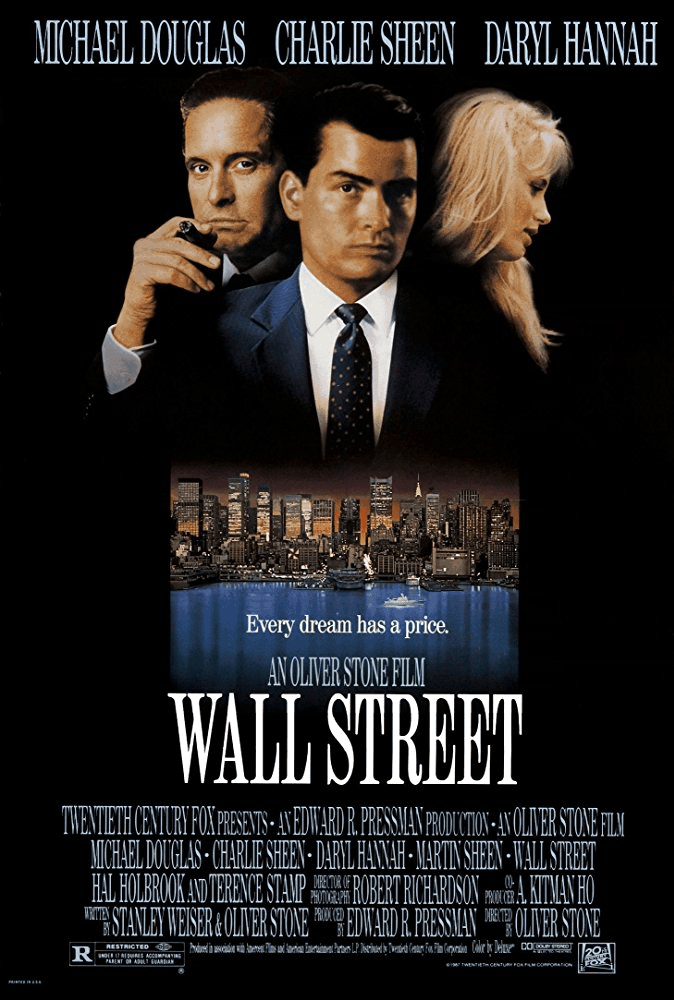 Director: Oliver Stone, 1987
IMDb: 7.40
Film Search: 7.6
The basic principles of business do not have a statute of limitations. They are invariably relevant in our time when a substantial part of entrepreneurship moved to the Internet. A classic film starring Michael Douglas and Charlie Sheen, Wall Street presents success stories and how they lead to prosperity. A bonus for the viewer will be the disclosure of some trading secrets.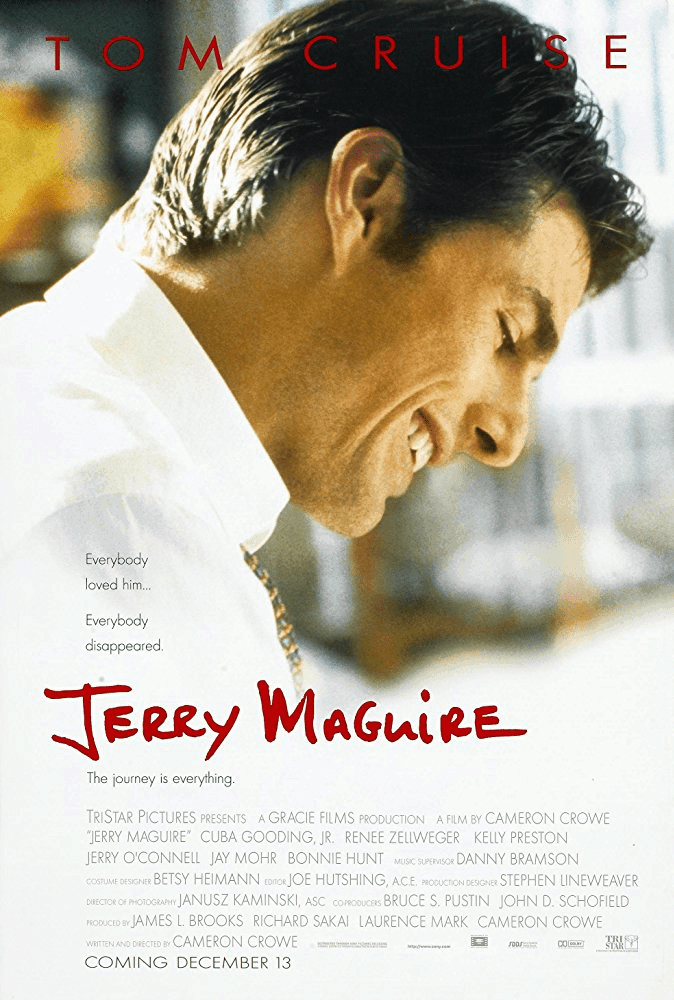 Director: Cameron Crowe, 1996
IMDb: 7.30
Film Search: 7.6
Real success is far beyond your comfort zone. To achieve it, you'll have to get out of the usual rut, resist the provocations and attacks of detractors, overcome difficulties, and endure failures. With Tom Cruise in the title role, the feature film convinces us repeatedly that it is important to believe in yourself, recognize the target, and ignore the obstacles.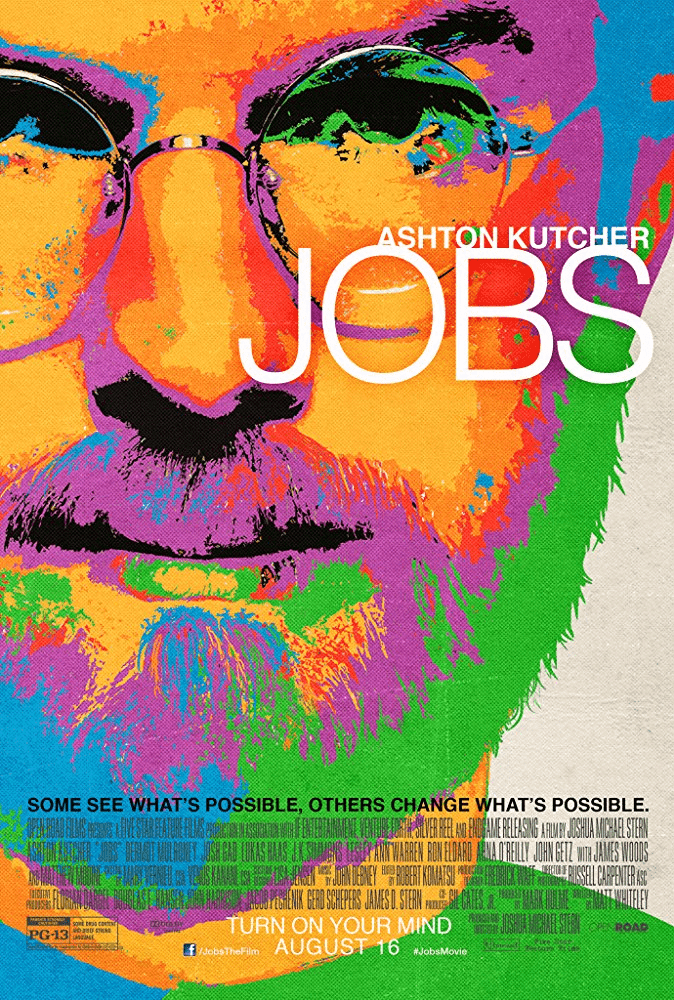 Director: Joshua Michael Stern, 2013
IMDb: 5.9
Film Search: 6.5
Although film critics nominated Ashton Kutcher for a Golden Raspberry for his role of Steve Jobs, it's definitely worth watching. Here the viewer will find valuable information about achieving the pinnacle of business success. The most important rule is that "the best way to predict the future is to invent it!" Maybe money is not all that is worth striving for…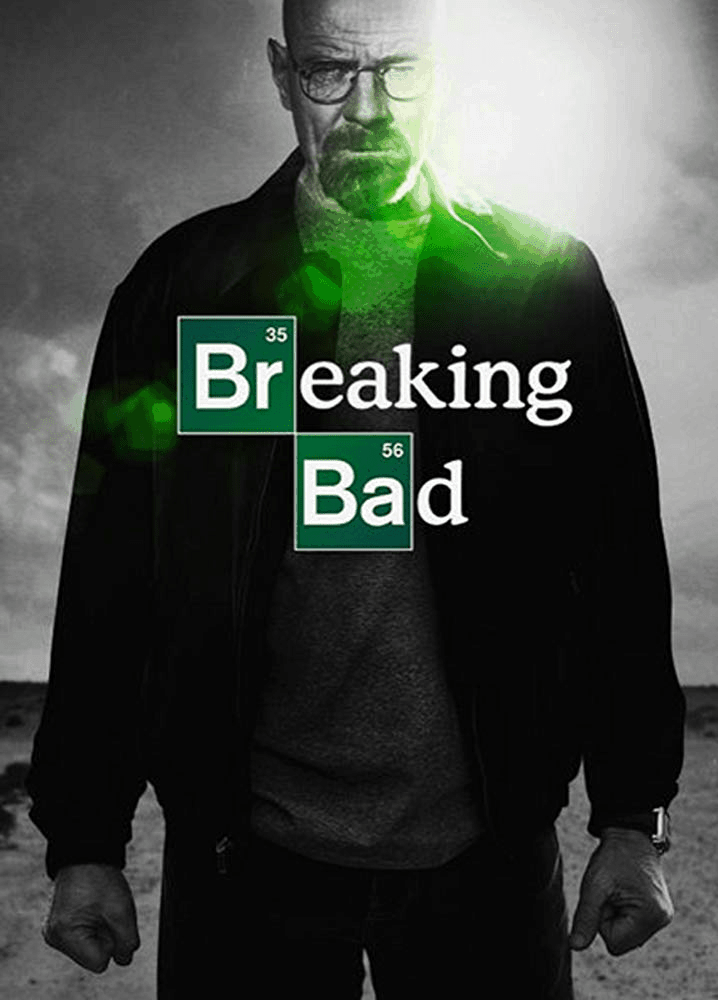 Director: Vince Gilligan, 2008
IMDb: 9.5
Film Search: 8.9
This exciting and unpredictable crime series about the transformation of an ordinary chemistry teacher into a thriving drug lord is a practical guide on how to competently build a business. It discloses all of the necessary features of all the constituent processes – from creating a product to getting it to the final consumer.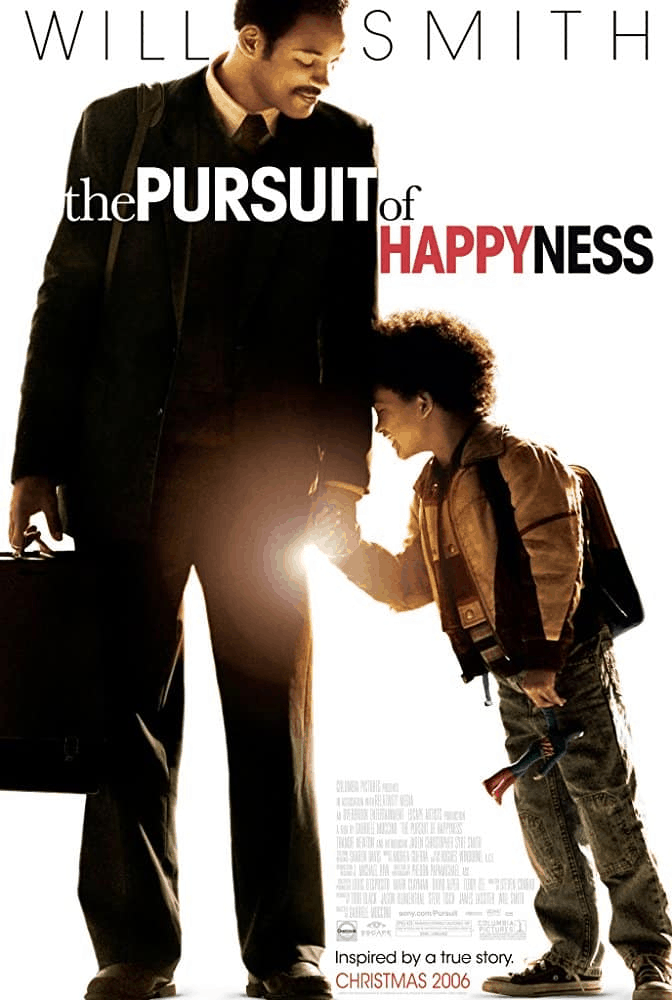 Gabriele Muccino, 2006
IMDb: 8.0
Film Search: 8.3
This is another drama based on a true story, but of the kind, positive, and inspiring variety. The main character, Will Smith, has trouble getting his start and pulling himself out of flagrant poverty. For the sake of his young son, he does the impossible – he goes through a difficult and long journey transforming himself from poverty to being a millionaire.
The best movies about sales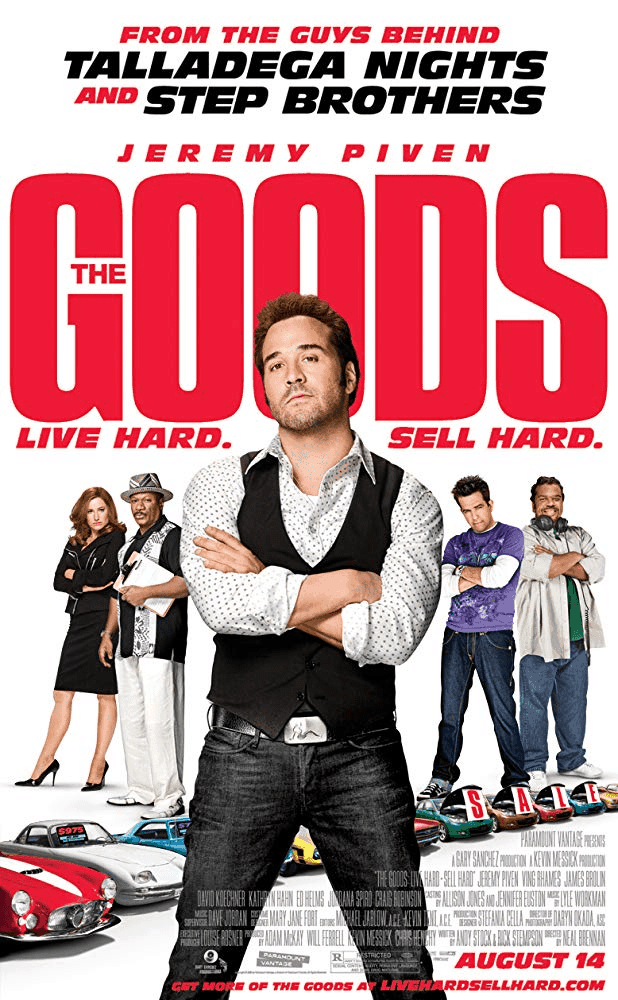 Neal Brennan, 2009
IMDb: 5.8
Film Search: 6.2
A bankrupt company selling a used car can be saved only by the work of a brilliant salesman. To pull the company out of crisis during Independence Day, they need to sell 211 cars. They will have to use everything – resourcefulness, ingenuity, cunning tricks, and subtle psychological techniques – to get the job done.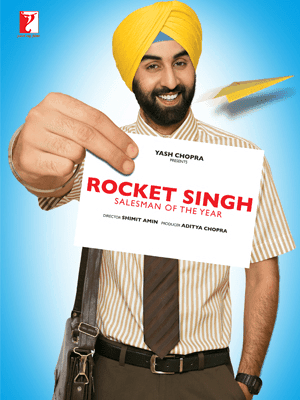 Shimit Amin, 2009
IMDb: 7.5
Film Search: 7.5
This modern Indian film does not surprise you with its enchanting special effects, but it will surely entice you with its inspirational plot. For beginning entrepreneurs and managers, it will be quite useful to watch this film to become acquainted with the original methods of working with clients and study the subtleties of relationships between buyer and seller.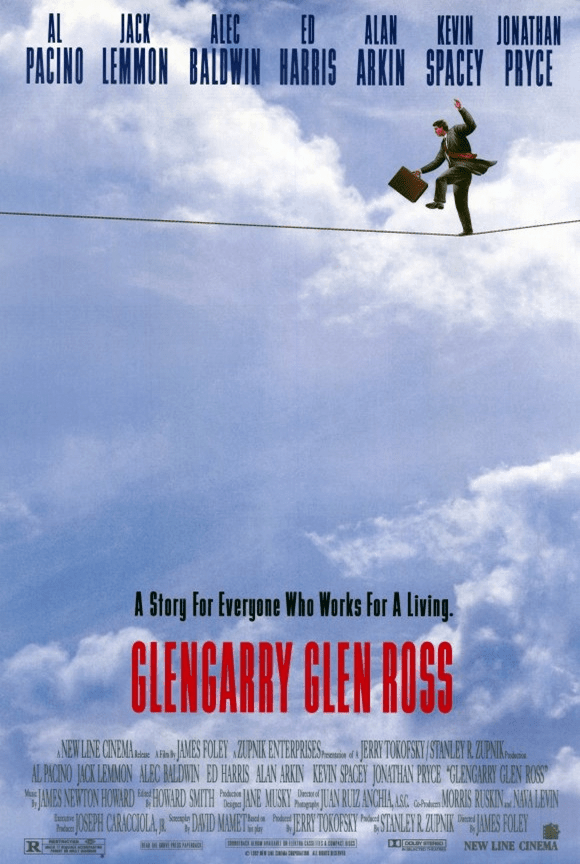 James Foley, 1992
IMDb: 7.8
Film Search: 7.5
The film is fun to watch and will bring practical benefits to those who live off sales commissions. The whole film is, in fact, a collection of recommendations for increasing sales in extremely tough competition. You can successfully implement many of the methods and ideas from this movie in modern times.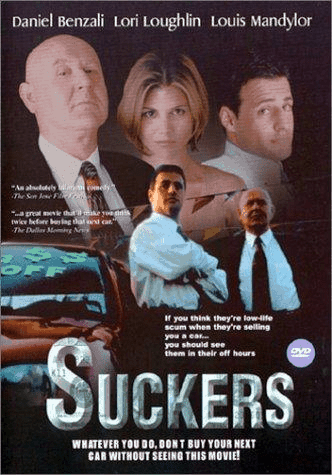 Director: Roger Nygard, 1999
IMDb: 6.6
Film Search: 6.9
When making a list of the top business movies, this one is absolutely impossible to miss. This exciting comedy can serve as a real tool for working with constant objections, building sales funnels, skillful manipulation, and many other effective techniques.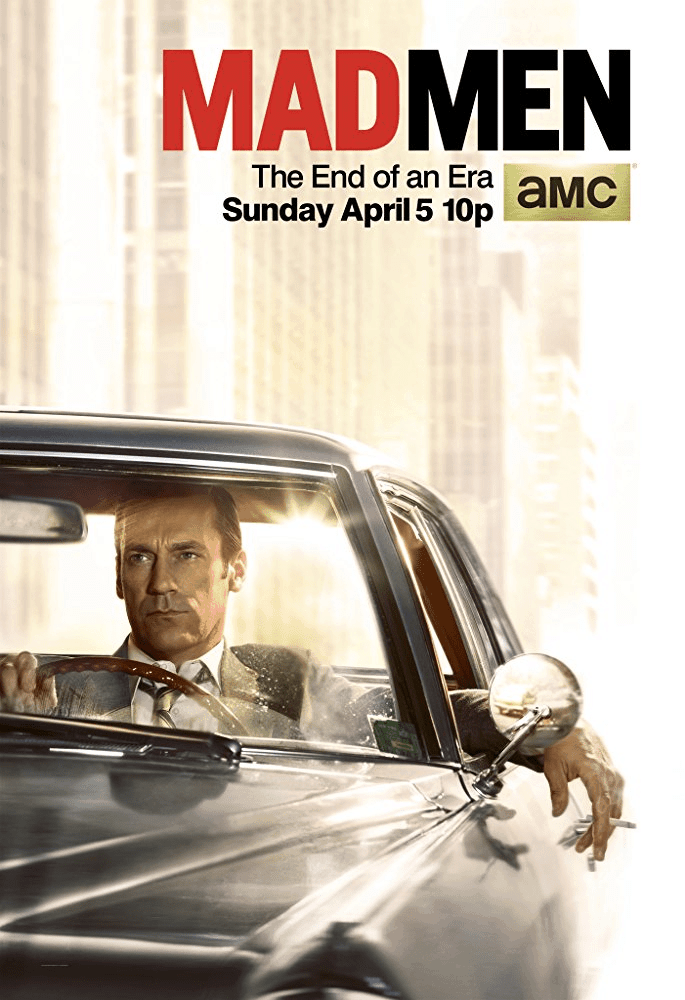 Matthew Weiner, 2007
IMDb: 8.6
Film Search: 7.8
This drama series received high ratings from viewers and critics alike and a record four Emmy awards in a row alongside several other awards and nominations. The plot develops around the work of an advertising agency and the life of its creative director – a brilliant, charismatic, and reckless salesperson. An attentive viewer will gain invaluable lessons in this series.
The best movies about finance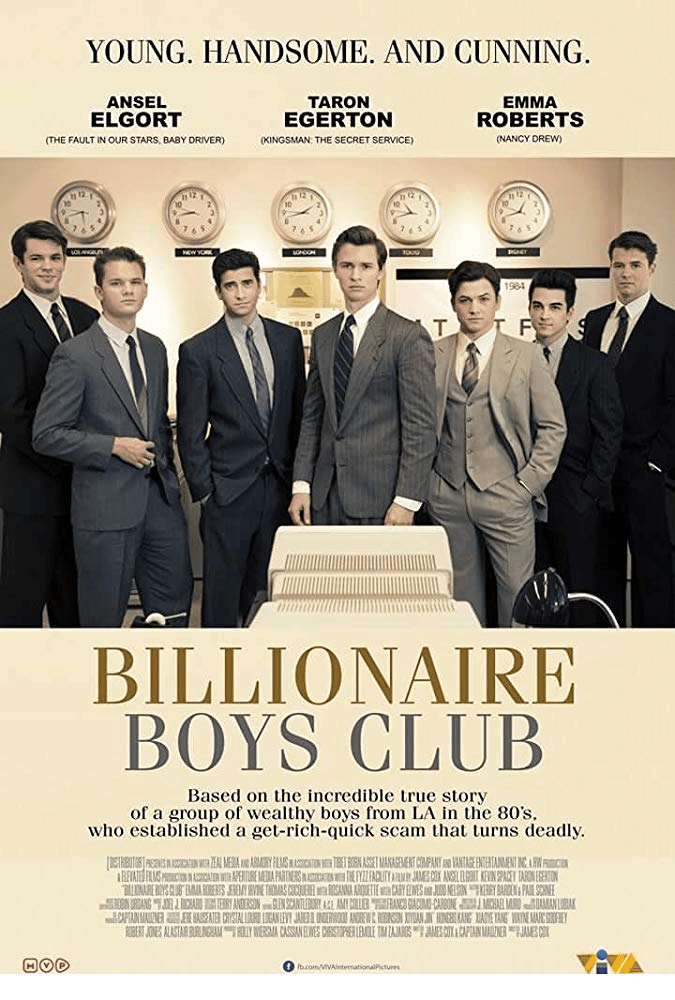 James Cox, 2018
IMDb: 5.6
Film Search: 5.6
Cunning, irresistibility and the gift of persuasion are all qualities that the main characters of this film have in abundance. They use their talents and organized daring to create spectacular financial scams. Pretending to be billionaires to get to the pockets of real business tycoons seems like a great idea. Money makes money, the very essence of building a financial pyramid. But how long will the colossus stand on clay feet?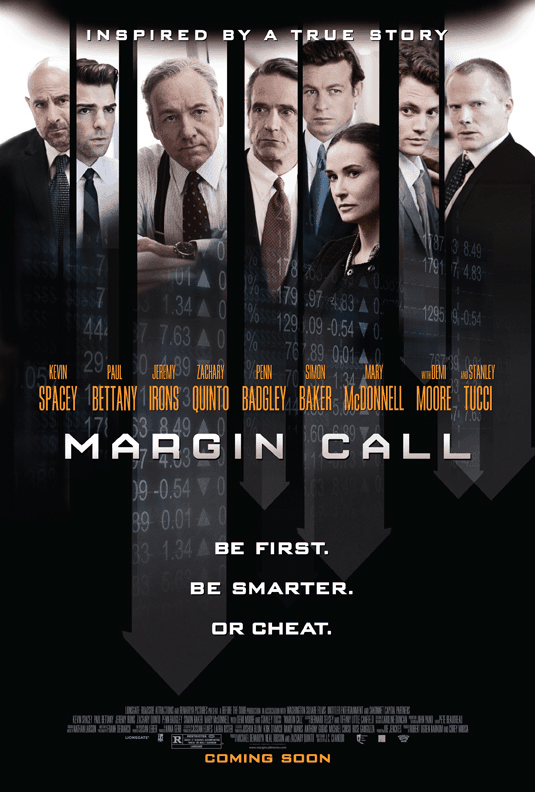 J.C. Chandor, 2011
IMDb: 7.1
Film Search: 6.7
The financial apocalypse is approaching – the world economic crisis of 2008. Forecasts are frightening – a collapse seems absolutely inevitable. A group of top managers on Wall Street face a tough choice and any decision is fraught with irreversible consequences. They expect a crazy night and the worst hours of their lives.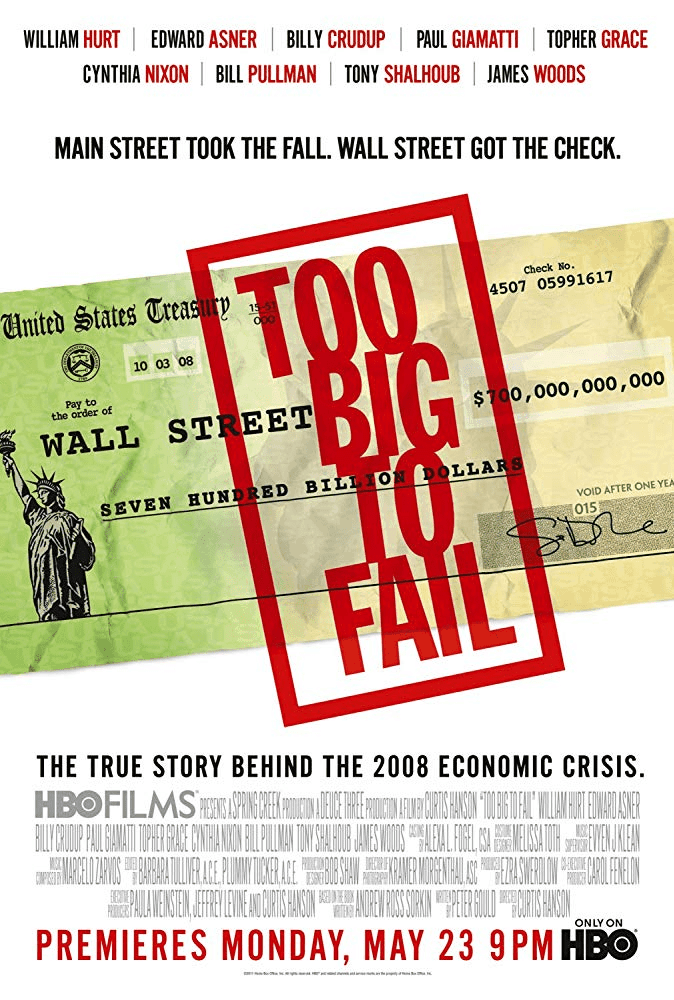 Curtis Hanson, 2011
IMDb: 7.30
Film Search: 8.8
This film is based on real events from the documentary bestseller "Too Big to Fail." So who were the people who, in the autumn of 2008, decided the fate of the world economy and tried to stabilize the financial markets? At the center of the plot is Finance Minister Henry Paulson. So what decisions did he have to make when powerful banks and huge investment pyramids collapsed like a house of cards?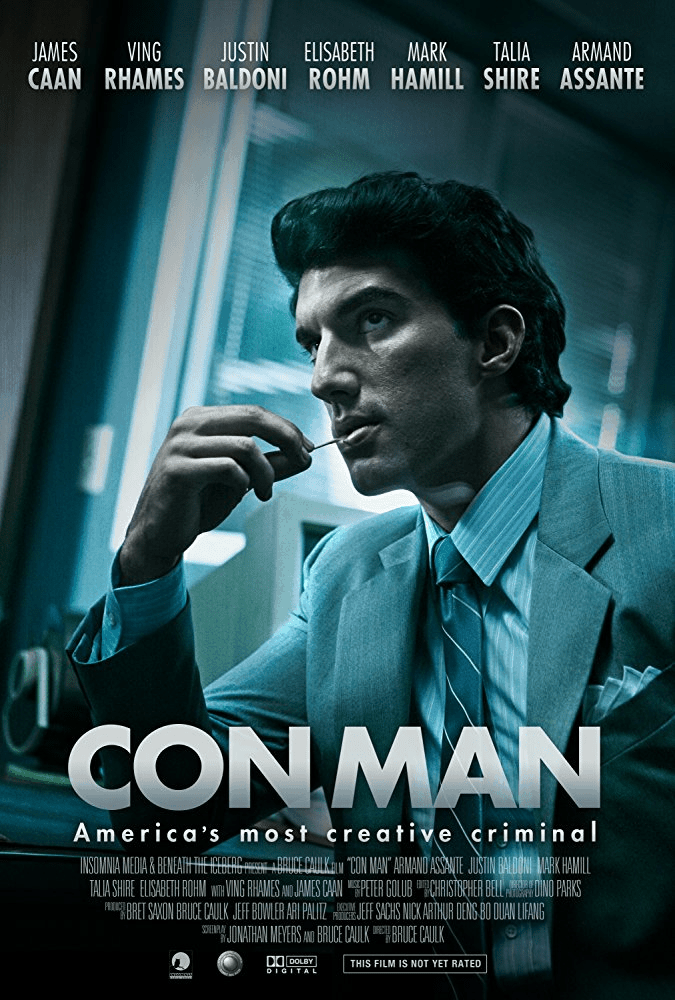 Bruce Caulk, 2018
IMDb: 4.5
Film Search: 5.1
The world of big money is always associated with lies and fraud of all kinds. This fact is well known to Barry Minkow, a talented businessman. He makes his way from the bottom to the very top, and his methods, although questionable, are very useful. This swindler's tale, by the way, is based on real events.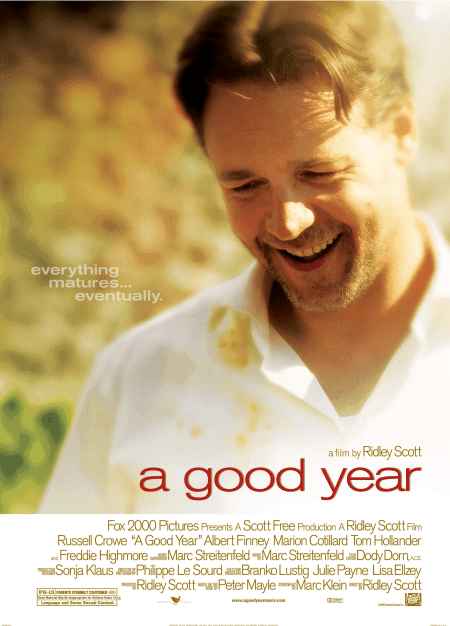 Ridley Scott, 2006
IMDb: 7.0
Film Search: 7.7
Max (played by Russell Crowe) is an investment expert and successful stock trader. What does the word "successful" mean in this field? Luck, toughness, vigor, and lack of principles. Max's life will considerably change when he returns to Provence, where his childhood years were spent, to sell an estate inherited from his uncle.
CONCLUSION
Films about rich millionaires and successful businessmen appeal to various audiences, especially when they portray real people and true events. But, even if watching a film about millionaires seems like just a pleasant pastime to us, it's impossible not to be inspired by the endurance, drive, stubbornness, and audacity of these people that led them to their success.
Films about successful people inspire us to think about our resources and capabilities, stimulate action, and may even be the impetus for starting our own business.