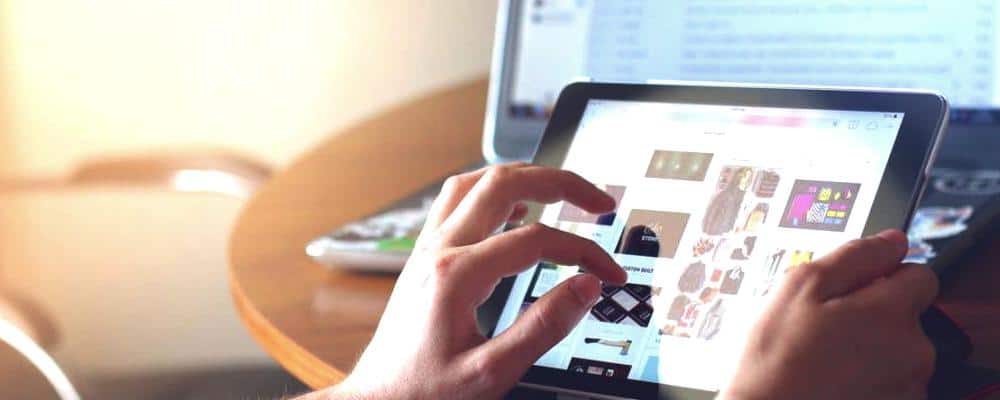 Upselling is one of the marketing strategies used to increase sales. Its essence is to persuade a customer to buy a more expensive product or service and, hence, increase an average check. In a nutshell, you make the customer an alternative offer with a higher price.
An absolutely logical question arises: why will the customer want to pay more at all? As nobody will refuse from a chance to save money, whereas for some people this is one of the main priorities. It's all about the logic of actions, so to implement successful upselling in an online store or other types of business, you should support your offer with the following arguments:
The opportunity to buy a similar product, but with better quality or functionality;
Exchange a previously purchased item for a newer one.
No way should you be pushy. Offer customers a more expensive product only when they need it. Buyers should understand that you are trying to help them, but not just want to earn more.
Real Examples of Upselling
The key idea of a successful commercial offer is that nobody needs a product just to have it. We rather see it as a tool to solve a particular problem. Thus, a better product allows to deal with the situation more efficiently.
For example, the way customers choose goods in an official Apple store illustrates such an approach really well. I have chosen the Apple's model, since probably all our readers know this company. And I doubt there are many enterprises in the world that would be more proficient in marketing than this one.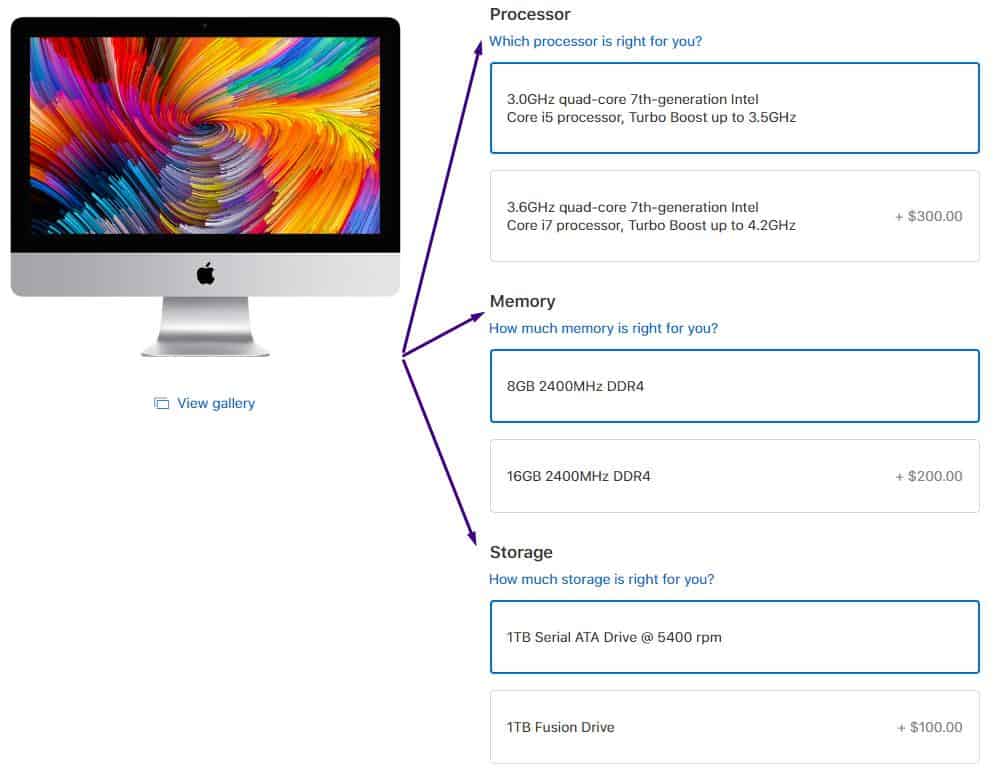 In the screenshot above, you can see that this company offers additional advanced options for all main components that influence computer speed. If you want faster work, choose an SSD instead of a hard disk. Need better performance and reserve capacity? Pay attention to the processor with an increased clock rate and the ability to double RAM. And it is worth noting that this strategy shows really good results, as in the countries where customization is supported, such versions of Mac are the most popular ones.
It is also possible to put more expensive additional products into a separate block named "Customers also loved" like in this screenshot:
An up-sell block will be the most effective if a customer associates this offer with a recommendation of experts or other users. So use such headers as:
Find out more.
Models with a similar price.
Top seller.
Interesting offers.
Similar models, etc.
The most suitable places for additional recommendation blocks on a website are a product card, a sidebar, and shopping cart pages. And the latter option is absolutely unobvious, as a buyer has already done a purchase, right? So here you have an example of how just one option increases an average check on Amazon.com:
The offer of an advanced warranty is highlighted in orange. You can buy it right away when you make a purchase paying additional $30.
Or you can at least make it look like a simple switch, as in the example below: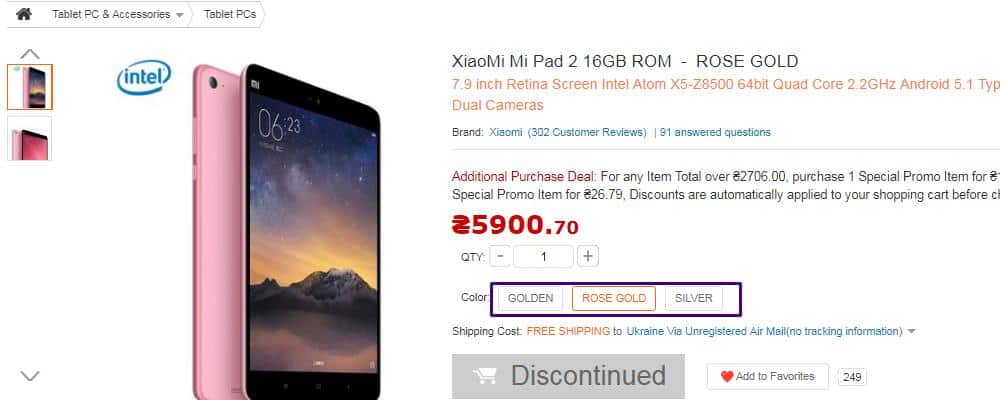 Or in the form of a block like this one: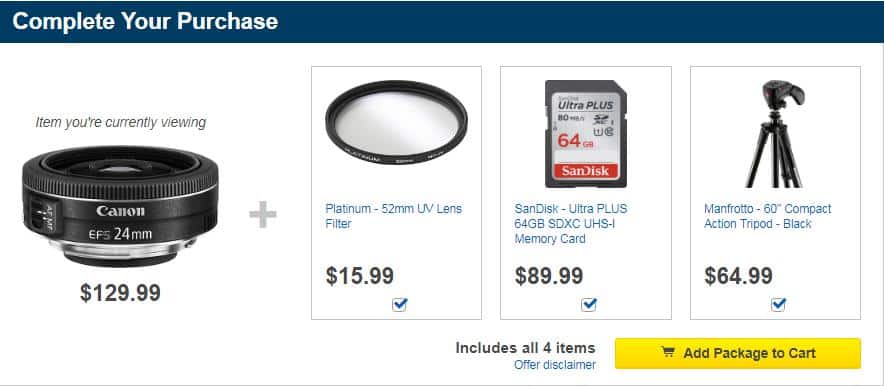 It is worth noting that sometimes even big online stores extensively use cross-selling, but almost forget about upselling. Whereas actually, these strategies don't exclude each other and you can effectively combine them.
The Difference Between Upselling and Cross-selling
The difference between the upselling technique and the already mentioned cross-selling is that a seller isn't concerned with selling additional goods, but rather aims to sell a product that a customer was initially interested in.
The point is that this product is just more top-class. Here we can provide an interesting and lucid example: basic and premium modifications of the same car model.
Upselling is usually not about satisfying a need, but about revealing opportunities that a better variation of the product offers. In other words, a customer who buys an offroader may not need leather seats with a DVD player and other entertainments, but these additional functions can make family trips more comfortable, hence, they turn into a value worth paying more.
The second example is clothes. Imagine yourself in the shoes of a customer and think about differences between a luxury brand shirt and something sewed by an ordinary, unknown producer. Quality isn't always a solid reason, so it is much easier to show the differences between good and the best in terms of comfort.
Explain to the customer that a luxury brand uses materials that are more pleasant to wear and have distinctive durability. In addition to this, the producer has earned its reputation exactly because of the quality and convenience of his products that in the long run are much more important than the price.
Upselling, along with cross-selling, is one of the ways to increase an average check. And it is worth noting that they aren't mutually exclusive, so you can successfully combine both. Using the upselling technique in an online store, you get two advantages important for any business:
Average check increase based on existing customers. All studies carried out by marketing and analytics companies prove some general conclusions: the probability that a new customer, even if the one is interested, will purchase is 5-20%. Whereas the chance to sell something to an existing customer is approximately 60-70%. The difference in terms of profit can be equally impressive.
Improved customer loyalty. If we are talking not about impulse purchases, which are comparatively uncommon, people buy goods and services to solve a particular problem. Very often they have difficulties with finding a good way out of the situation, and your timely help not only allows them to do that, but also gives great benefits. In this case, the customer will really appreciate your assistance. And people prefer to come back to those who they like.
Income from additional purchases stands out with its nonlinear character. So if 10% of all customers decide to buy more expensive products, this doesn't necessarily mean that your profit will also increase by only 10%. Depending on the amount spent, this can be even 30%. Thus the game is definitely worth the candle.
How to Use This Technique in Your Store?
When you start to use upselling, this allows to influence the decision-making process of your not so many customers. Therefore, you should take a careful approach when implementing this technique in an online store, as your mistakes can ruin possible positive results.
Base your upselling recommendations on an additional value, real, not supposed, advantages, which a customer gets choosing a more expensive product. Hence:
Divide the product assortment of your online store into precise categories;
Sort out relevant products based on their price and upgrade options;
Utilize this information to create sets that will be used as recommendation blocks.
If products have no upgrade offer or more expensive alternatives, think how to increase your average check and the usefulness of such goods by possible additional options. Take as an example the advanced warranty case that was already mentioned in this article.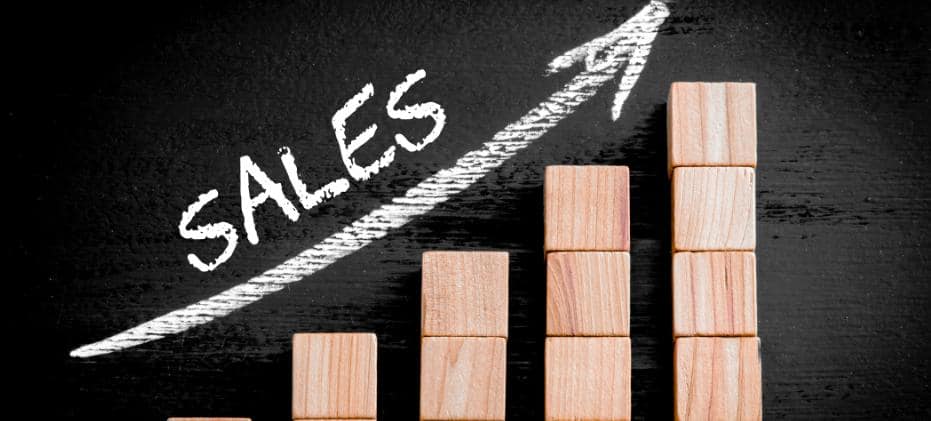 Also consider the following recommendations:
Pay special attention to top products and goods that are often purchased;
Make sure that a price difference between basic and more expensive products doesn't exceed 30%;
Explain that quality is more important than quantity, and sell benefits, not technical characteristics;
Make sure that your offer answers to the most important question: "Why should I buy something else instead?"
Regarding the latter one, we recommend you to read our article about the importance of customers' reviews in an online store. Very often numerous positive comments on the page of a better product is a final argument that helps buyers to decide.
Conclusion: Simple Solutions Work!
In many ways, upselling is a tool to influence customers on a psychological level. At first, you attract people by an inexpensive offer, and after that, shortly before they make a decision, show them something slightly better.
At the same time, you have to remember that the majority of modern buyers understand the difference between value as a price and value as usefulness really well. So, if you want to increase your average check, extra benefits, which customers will get, should be more useful to them than the additional price they will have to cover.
All this boils down to the fact that by helping your online store customers to get just what they need, you don't only make them satisfied, but also increase your income.