Without accurate conversion analytics and statistics collection, developing your company in the era of business digitalization is almost impossible. Userzoom is a specially created tool for collecting reviews and other feedback on the quality of services, goods, delivery, and ease of navigation. In addition, the platform helps to develop intuitive and user-friendly websites.
Three main factors influence the dynamic development of a business: product design, data architecture, and UX. With Userzoom, you can set them up and build an attractive and customer-friendly product. The platform allows you to receive user feedback by applying tests, questionnaires, and audio and video reviews. The functionality includes tools for usability benchmarking, dashboards, creating facts architecture, and so on.
What is Usertesting?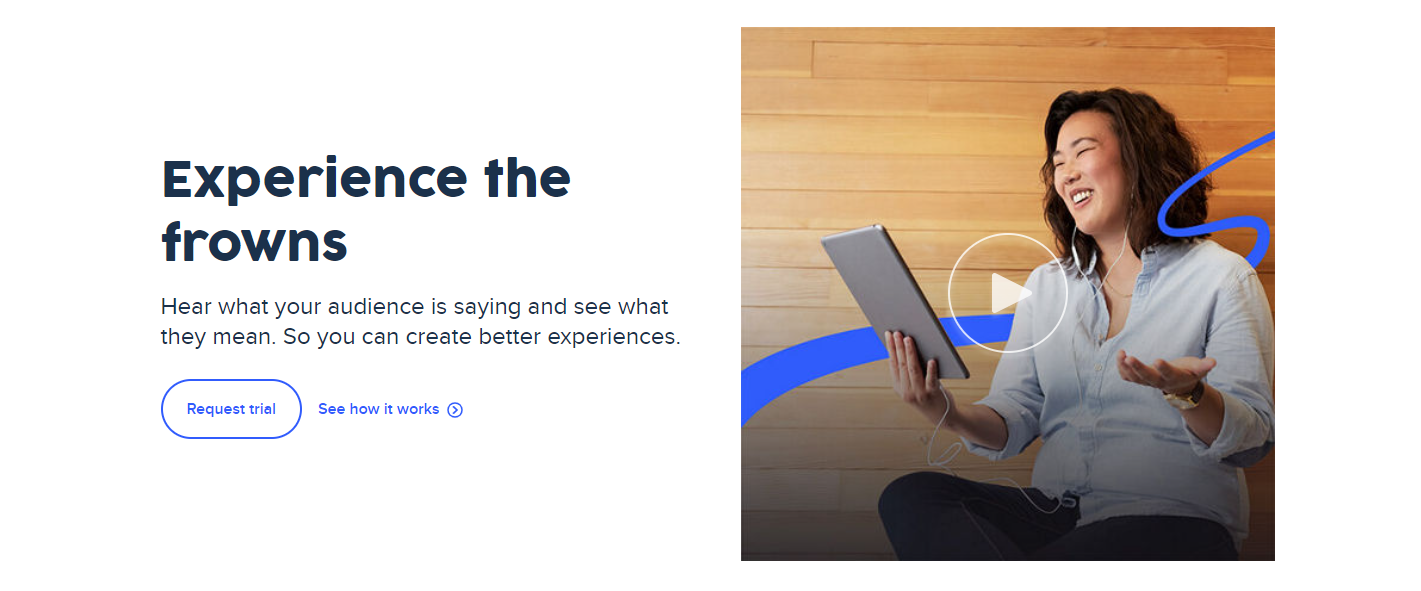 Understanding the behavior and thinking of potential customers is an essential step at the launch stage of any project. A platform like Usertesting will help collect and analyze valuable data such as people's needs, desires, and reactions to the product. The web resource gathers information on various gadgets and digital products: smartphones, laptops, applications, websites, product pages, etc.
Usertesting is a professional software for gathering users' data while visiting your web project. The platform allows you to generate questionnaires, questionings, and video and audio reviews about projects and web platforms. Users' information is collected using demographic, territorial, and gender filters.
Compare Userzoom vs. Usertesting
According to various convenience and affordability Usertesting review 2020, many users find Usertesting more successful and relevant to business needs. Analyzing the following criteria will help you comprehend its advantage in comparing Userzoom vs. Usertesting.
Pricing Userzoom vs. Usertesting

The developers of Usertesting ensured that future customers could fully evaluate the service's functionality before purchasing it.
We found in Usertesting employee reviews that three tariff plans are essential, advanced, and ultimate. Unlike Usertesting alternatives, you can only take an annual subscription. There is no free version in Usertesting pricing.
As for Userzoom, there are only two tariff plans, Go and Pro. They differ in functionality. Usually, the minimum tariff for Userzoom starts from 40 thousand dollars, and for Usertesting – it is from 15 thousand dollars. So, both services are not budgetary for a small company.
Besides, speaking about Usertesting vs. TryMyUI, to find out the Usertesting tariff price, you need to register and send a request for the cost. Then, the manager contacts the client, and if the client is satisfied with everything, the sales manager works with them. Therefore, the process of buying Usertesting and Userzoom is tedious and time-consuming.
Solution Userzoom vs. Usertesting
According to Usertesting reviews, the creators managed to combine brilliant options of qualitative and quantitative surveys. The platform provides data about video and audio materials, even people's facial expressions. The main functionality of the service includes:
transcripts,
panel for age filters,
analysis of the customer journey and clicks,
ability to launch a prototype project,
test and template builder,
creation of notes, clips, and videos with dynamic content.
The developers are in touch 24/7. You can contact support at any time via chat or call. The official website has a section with FAQs describing the solutions to various issues in detail.
The main difference between Dscout vs. Usertesting or Userzoom is processing speed and real-time mode. On Usertesting, you can see user feedback before launching the project and correcting errors and shortcomings.
Userzoom, on the other hand, is more focused on testing hardware and website usability. The service provides a full report on what works and what does not. Important functions include:
Ability to test on different gadgets: mobile phones, tablets, PCs.
Testing applications, desktop versions, prototypes, websites, etc.
Regular reports on the results of tasks.
Results graphs.
Real-time customer surveys.
Customer Review Userzoom vs. Usertesting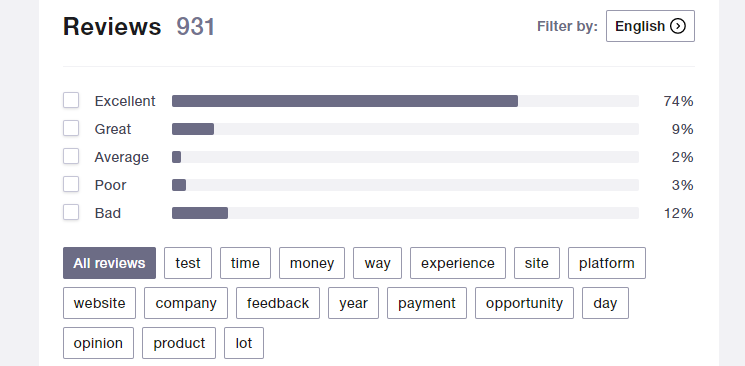 According to the www.Usertesting.com review, consumers are likelier to give higher marks. In addition, customers note the speed of work on the service and the possibility of simulated and non-simulated options. Usertesting also integrates easily with other existing tools. The platform's main advantage compared to other Usertesting.com alternatives is that it is possible to get into previously inaccessible places and learn a lot of helpful information about the target audience. However, customers claim the service provides unequal opportunities for people from different areas.
Also, one of the advantages of Userzoom is the ability to form any requests and tests to find out questions from the target audience or collect information from a vast pool of people. As a result, users apply Userzoom for a wide range of tasks: from analyzing the market situation to optimizing finished projects. Preparing a test or survey takes a couple of minutes. But many often complain about weak support, which solves problems only in a suggested way.
Benefits of Userzoom
Many users note the main advantages of Userzoom:
available of a testing tree;
suitable for large companies and used by more than hundreds of users;
paying only for additional services when you buy a license. There are no expenses for project management or surveys;
providing a detailed analysis of test results.
Benefits of Usertesting
Using Usertesting, you make your business more client-friendly. You know precisely what your customers are waiting for and how they see your service and product. The main advantages of the service are the following:
First, it makes it easy to find lags in website usability.
Second, it quickly checks how easy the project is to navigate and use.
Third, it analyzes the motives of potential customers.
Fourth, it increases the loyalty of website guests.
Finally, it helps create a product that customers will love.
Conclusion Userzoom vs Usertesting
Both services help to explore the user experience and offer a full range of tools for this. But only large companies can afford to work with them since the annual subscription is measured in thousands of dollars. However, user-testing is suitable for those who need to test users' difficulties in performing actions, and Userzoom provides reports on the product's usability.