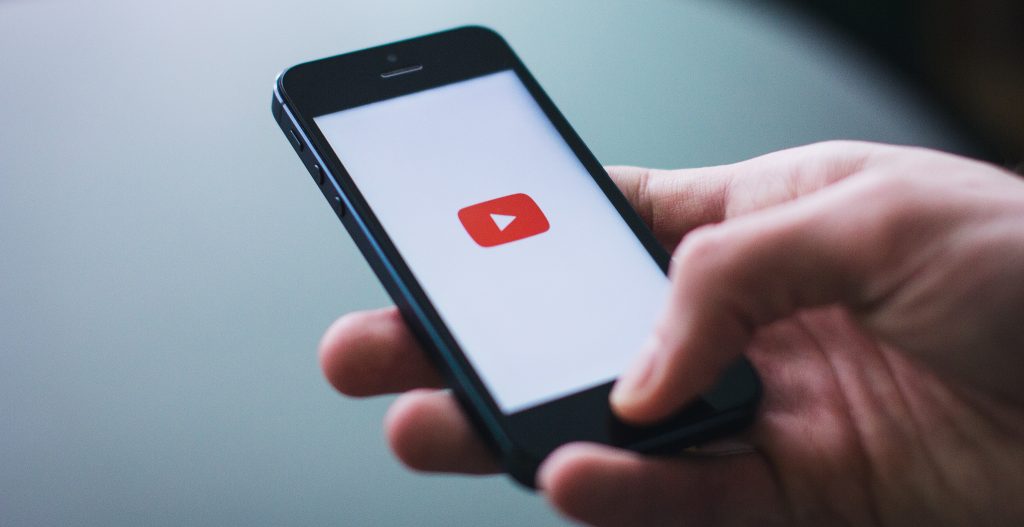 Viral videos are a unique advertising product which becomes increasingly popular year by year. Social media users share this catchy content with enviable speed. As a result, videos get millions of views, and their authors – millions of dollars.
Those who use traditional ads can only be jealous of creative viral marketing. It is based on the word-of-mouth principle, which has already proven to be extremely effective. However, even the creators of videos don't know 100% whether their product will become viral whereas the coordinated work of the marketing team, directors, and screenwriters also doesn't guarantee success. The secret of virality is still hard to explain.
In recent years, users get lots of high-quality content, but only some materials become really legendary. In this respect, such factors as a target audience, provocative topics, and trendiness make a difference.
Generally, today, the top themes include gender and social issues, self-affirmation, and moral courage. It is expected that these trends will set a tone for viral commercials in 2020.
The increased attention of users allow marketers to reach a range of goals related to
online sales increase, formation of brand awareness, and support of new releases.
Let's find out who has managed to show genuine talent and generate millions of views thanks to the viral effect. So here is the overview of the most popular videos of the web in 2017-2018.
LG «Life is good»
To celebrate its 20 year anniversary in India and as a sign of love for its customers, LG released the brand film "Life is good." This is a touching story about the astronaut's wife and daughter conveying the idea that dreams know no obstacles. By the way, the first step towards the girl's dream was made thanks to an LG TV.
The video touched the hearts of millions around the world, and over 100 m online views prove that. In India, "Life is good" became the most popular video of 2017.
Nike «What are girls made of»
"What are girls made of?" is a new Nike's motivational video that challenges stereotypes which surround us from the very childhood. The famous Russian female athletes are starring this video to show with their perseverance that they have the same impact on the sports culture as men.
The creators of the video show that the gender stereotype that boldness and sports are the prerogative of boys while tenderness and arts are for girls has become absolutely outdated. Modern women choose their way independently. They ignore prejudices and destroy standards.
In just a week, this video got 6 millions of views. The new concept of Nike was shot by the Radioactive Film production studio and director David Wilson renowned for his cooperation with David Guetta and Arctic Monkeys.
Samsung «We'll take care of you, wherever you are»
Samsung has shot an intimate commercial for a repair service in India.
It was an absolute surprise, but in 10 days the video became viral with over 35 million views. During the following year, this number increased to 209 million.
This is a touching story about difficulties the Indian rural citizens face when they need to fix a TV. People have to overcome dozens of miles and obstacles to get to a service center.
Knowing this, the company launches the home repair service for Samsung devices. This shows that they really care about their customers.
This creative concept was developed by the Cheil agency. They have managed to show the subtle connection between Samsung and its consumers which perfectly differentiates the company from its competitors.
Momondo «The DNA Journey»
Check out a social project from the Momondo travel service. It brings up the common issue of race hatred and racism.
In this video, people of different nationalities are given the opportunity to take a DNA test and learn more about their origin. After the test, all participants get absolutely unexpected results.
"The DNA Journey" first appeared on the Momondo website and since then has gathered the audience of 18 million users.
Nike «What will they say about you?»
Here again, Nike raises the issue of gender equality. This time, they refer to the Arab world. Traditionally, the brand highlights the fact that women play sports around the world, and the Middle East is no exception. In the video, you will see Zahra Lari, an Emirati figure skater, Arifa Bseiso, a Jordan boxer, and a female fencer from Tunisia.
The video starts with a girl who runs in the suburbs of Dubai noticing condemning glances of older people. Nevertheless, a hijab covers her body so she can exercise in a public place and follow her dream.
The video got thousands of views and was recognized as a source of revolutionizing ideas and inspiration for many women.
Budweiser «Born the hard way»
With the start of Trump's counterterrorism policy and a range of new laws he was going to enforce, the issue of immigration became more pressing.
The representatives of Budweiser deny that the release of "Born the hard way" has any connection with that, but, regardless, the video definitely hit the mark. A dramatic story of Adolphus Busch, the founder of a beer empire, and his first months in America has touched the feelings of every single viewer.
Poo-Pourri «Girls Don't Poop»
It has 40 millions of views, and there is more to come. An original ad from Poo-Pourri continues getting likes.
The manufacturer of a toilet water freshener brings up a quite intimidating topic of how to avoid an unpleasant situation at work, on a date, or at someone's apartment.
This video perfectly shows that "unsexual" or "forbidden-to-discuss" products can easily become popular. You just have to properly present them.
Dior «Miss Dior Eau de Parfum»
A Dior's promo video of the Miss Dior fragrance with Natalie Portman has become the continuation of the story that started in 2015. In the first video, the heroine left her groom at the altar, and in this one, we see how this decision changed her life.
Free Natalie enjoys herself and is overwhelmed with emotions. She laughs, cries, screams, and jumps into the ocean like she can fly. And her rhetorical question "What would you do for love?" made at least 95 million Youtube users stop for a moment and rethink their braveness.
A soundtrack chosen by director Emmanuel Cossu is really amazing. Sia and her "Chandelier" perfectly complemented this video.
Wheels
A video titled "Wheels" from Cleansheet Communications is one of the greatest examples of viral commercials. The campaign promotes a Canadian tire manufacturer and is dedicated to the Olympic Games in Rio. It was broadcast during the Paralympic competitions. As a result, just in one day, the number of views of the video jumped from 3 to 20 million. Since then, it was downloaded over 138 million times.
This video deeply touched users and showed that even a wheelchair cannot stop people from leading a normal life, playing basketball, and being the part of a team.
Kia «Hero's Journey»
Stars in commercials can attract the attention of the mass audience and generate millions of views around the world.
In this case, Kia cooperated with Melissa McCarthy.
According to the original idea, a woman drives Kia dreaming about how cool it would be if she were a superhero and could save the world and wild animals. Unfortunately, nature doesn't really like her. She totally fails in her dreams but this doesn't affect her perfect driving and she still feels like a hero.
Kia «Feel Something Again»
Here is another commercial from Kia. This time Steven Tyler, the frontman of Aerosmith, has the starring role. New Kia Stinger is an automotive legend in a new configuration. But what will happen if it meets the legend of the music world?
In the viral video "Feel Something Again", Stinger and Tyler dare to challenge the time. Just watch it to find out how it happens.
You will be one of 17,440,651 viewers of this masterpiece.
WIX "Restaurant"
Wix, an online website builder, wasn't stingy, and engaged in its ad such stars as actor Jason Statham and model Gal Gadot. As a result, Wix got a mini-action in which the main heroes are leveling a restaurant to the ground while a chef is busy creating a website for his cuisine.
The creative idea was put into life by director Louis Leterrier, renowned for The Transporter movie. Over 100 thousand users watched this video just in a few hours after it was published.
Dew Ice «A Song of Ice and Fire»
Continuing the theme of stars in marketing, we just have to mention PepsiCo that asked Goodby Silverstein & Partners to create a commercial for Doritos chips and Dew Ice water. The new tastes are promoted by several famous people, including legendary actor Morgan Freeman, singer Missy Elliott, and rapper Busta Rhymes.
A giant like Pepsi definitely can afford such luxury. Currently, the video has 270 thousand views, but we are sure that it's not a limit.
M&M'S
A funny commercial of M&M'S with Danny Devito tells the story of the red candy that wants to become a human and suddenly turns into the well-known actor. Thanks to its cheerful and light mood this video got over 3,5 millions of views.
Dodge Ram Trucks «Vikings»
To promote new Ram 1500 pickup, Dodge shot a video dedicated to the American Football Super Bowl. The minute video shows the Vikings who are driving to Minnesota overcoming different difficulties. Such a story is chosen for a reason. Minnesota is the location of Super Bowl, and Vikings is the name of a team.
The famous Queen's song "We will rock you" makes this video more dynamic and catchy.
Toyota «One Team»
Toyota's motto "We are all one team" was featured in a commercial shot for another Super Cup. The leaders of different religions gather in the same car, and together head for the play of their favorite team.
The video has gotten over 269 thousand views.
Mercedes «Born To be Wild»
As you can see, car manufacturers adore the sports theme. A Super Bowl related story was also shot by the leader of the German automotive industry Mercedes. Instead of the Vikings, they chose brutal bikers and the slogan "Born to be wild" which perfectly describes the characteristics of new AMG Roadster.
E*TRADE Commercial «This Is Getting Old»
Over one-third of Americans don't have retirement savings, so they need to continue working even after retirement. Does it sound familiar? E*TRADE claims that such an approach "is getting old" and offers people of all ages to take their financial future into their own hands. Thanks to a savings account, they can enjoy their best time. "It's never too late to start saving" – believes E*TRADE.
It looks like this theme is quite up-to-date since the video has over 3 million views on YouTube.
Squarespace «Who Is JohnMalkovich.com?»
Squarespace domain service has come up with an original advertising trick. To bring their idea into life, they invited John Malkovich. In a minute video, the actor tries to register his personal unique domain JohnMalkovich.com. When he finds out that the name is already taken by another user, he bursts into a rage and starts fighting for his domain.
4,5 million views made this commercial viral just in a week after its release.
Rema 1000 «SMART HOUSE»
A funny video from Remma 1000. The commercial starts in a smart house where a guy controls all devices with his voice. Do you want a smuzi or need to close a door? No problem. Just say it. Unfortunately, after the visit to a dentist and anesthesia, the resident of the smart house faces huge difficulties.
The Norwegian supermarket chain Rema 1000 with their philosophy "Simplicity is the most important" got 480 thousands of views.
HOW TO CREATE VIRAL CONTENT?
To promote their brands, all renowned companies use videos as a part of their marketing strategies. And the past experience shows that success can come absolutely unexpectedly even to such, at first sight, unpopular products as toilet fresheners.
If to analyze the mentioned commercials, it becomes clear that there are no patterns or templates that are guaranteed to get the content into the top and make it viral. Nevertheless, careful readers and YouTube users can notice certain typical characteristics in these videos that can increase their chances to generate millions of views.
In particular, you need to:
Find a clear idea and convey it to viewers.
Choose your target audience.
Appeal to emotions as one of the keys to success (By surprising, moving, or scaring the viewer, you can cause strong emotions, creating a special connection with your video).
Use an unusual approach. Today it's very important to be able to stand out from the crowd so out-of-the-box thinking and content presentation can be really effective.
If you properly define your target audience, bring up a relevant theme, and match the general trend, your video is very likely to become viral and generate substantial income.