Blogger is a popular service among beginners and advanced bloggers who want to create a stylish blog and save time and money. It allows creating free themes and native original design on a free domain, "yoursite.blogspot.com." Blog owners can also earn money from showing relevant Google AdSense ads.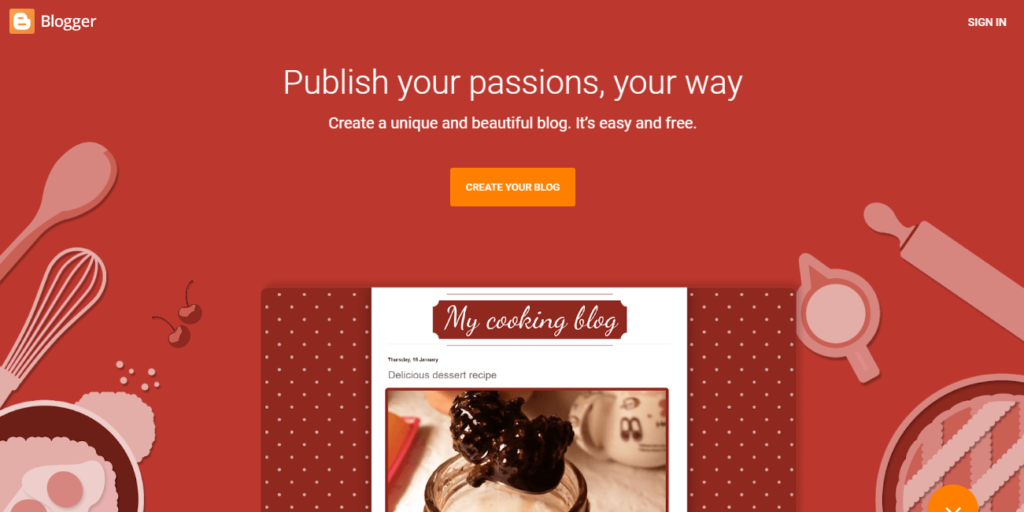 1. Sign up on Blogger
Sign-up is automatic through Gmail. If you don't have a Gmail account, you will need to create a blog on Blogger.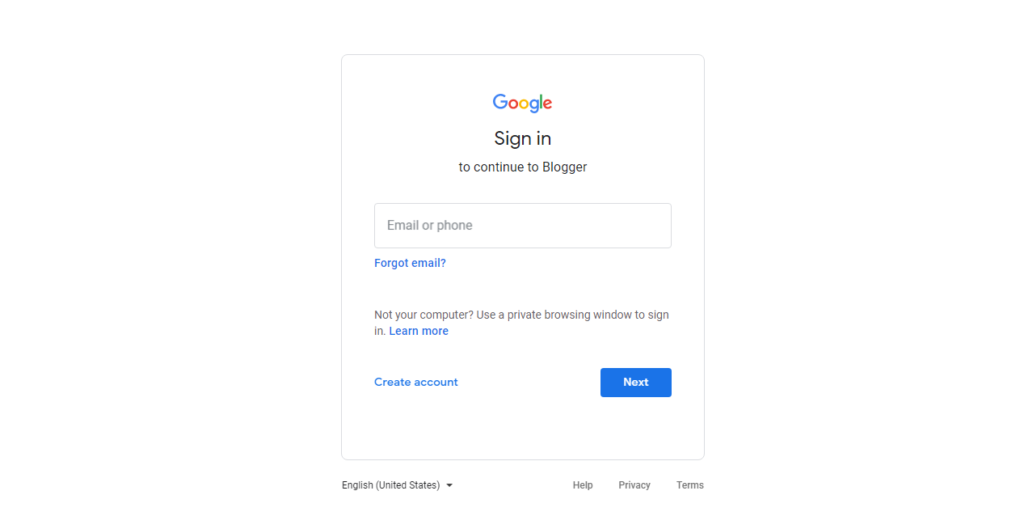 2. Create a blog on Blogger
For creating a blog on Blogger, enter its name and press "Next":

Enter the domain name:

Enter your name and click the "Finish" button.

You have created a personal account.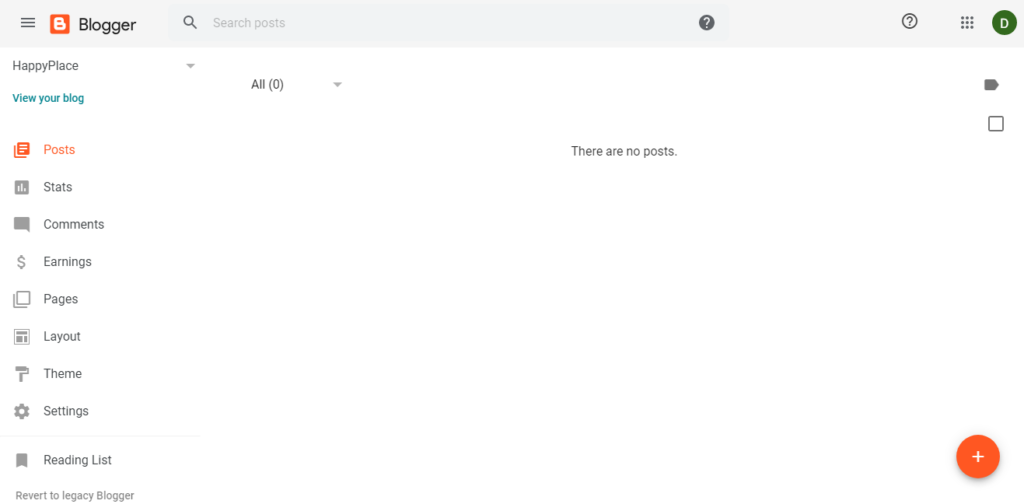 3. Select the theme on Blogger.
For selecting or changing the appearance of your web resource on Blogger, open the "Theme" tab. Blogger allows selecting the best theme among 60 options. The active theme is shown in the upper part of the "Theme" page. This theme is the default one for a new blog. If you don't like it, you can select another design. When ready, select "Apply."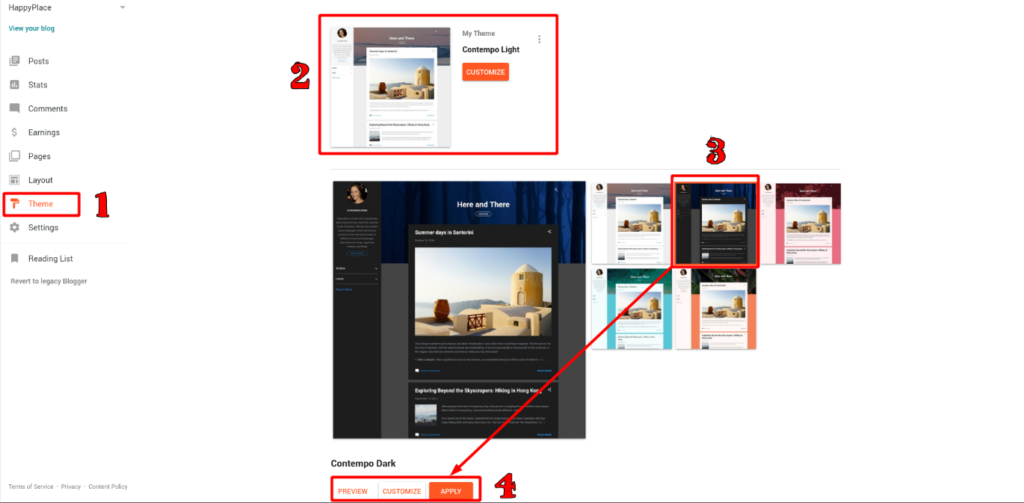 4. Customize the theme.
To change the selected theme, open the "Theme" page and press the "Customize" button near the active theme.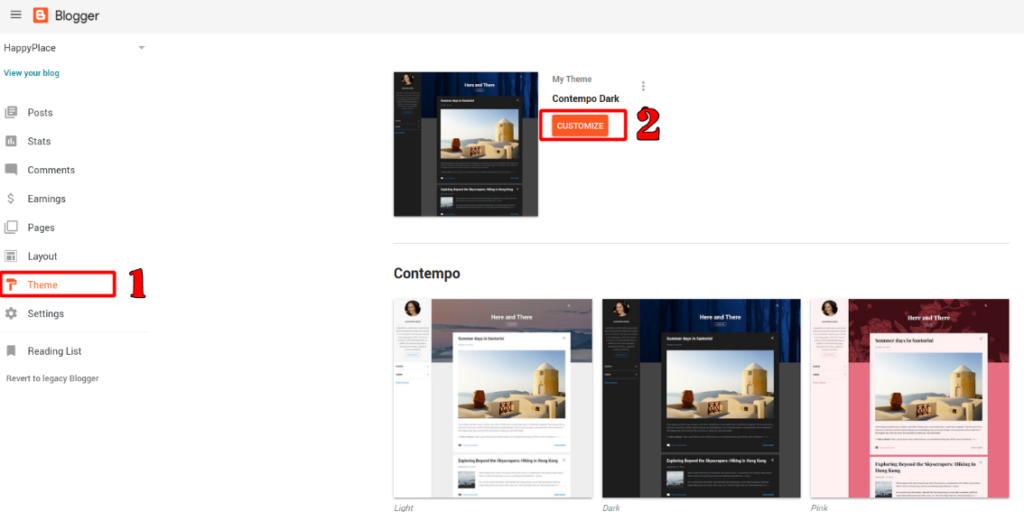 The "Blogger Theme Designer" page will appear: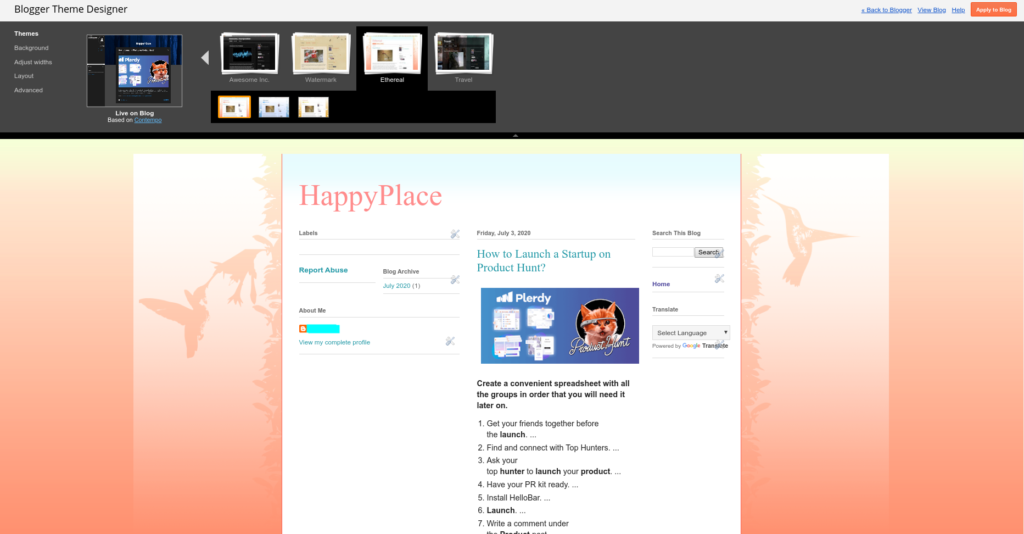 It will include the following settings:
Themes – change the theme and its style

Background – choose the background color or image of the blog.

For changing the background, click on the image below "Background image" and select the required image. For confirming your choice, press "Done."
Adjust widths – choose the blog and side panel width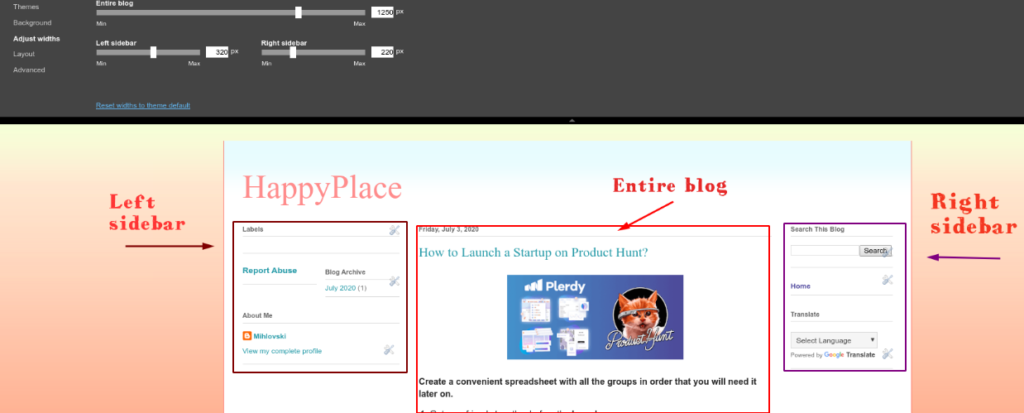 Layout – customize the layout of the blog "body" and footer.

Advanced – choose additional settings: text size, font, color; blog header; blog and panel background, etc.

After completing the settings, press "Apply to Blog" and "View Blog" for preview:

5. Create the first post in the Blogger blog.
Press "+" in the lower right corner to start: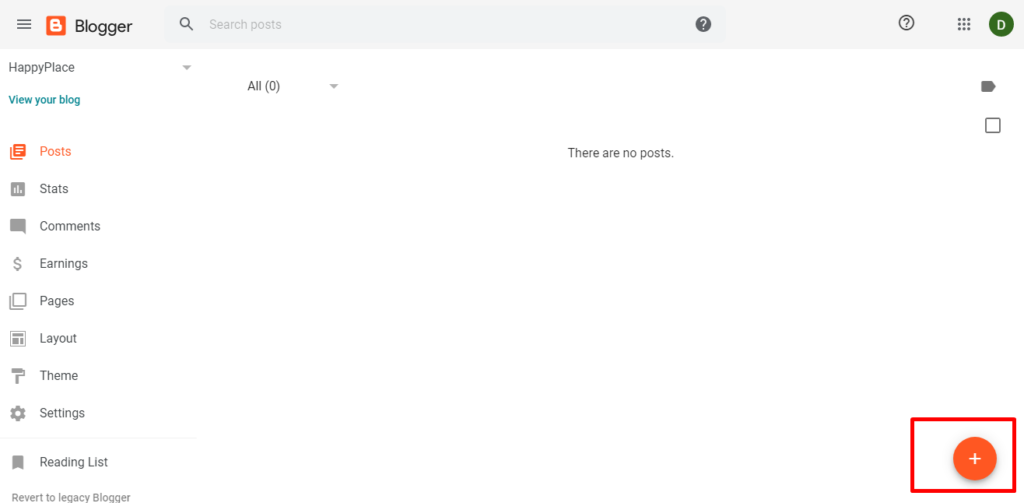 Enter the name and add content. Before publishing, don't forget to preview the post by pressing the "Preview" button. Then, if you like the result, publish the post.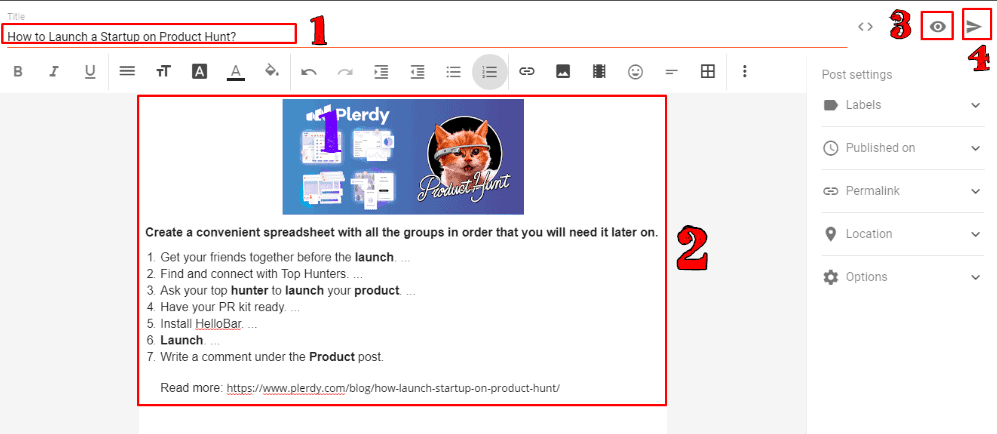 If not, use the editing tools from the toolbar.

After publication, posts will have the following appearance: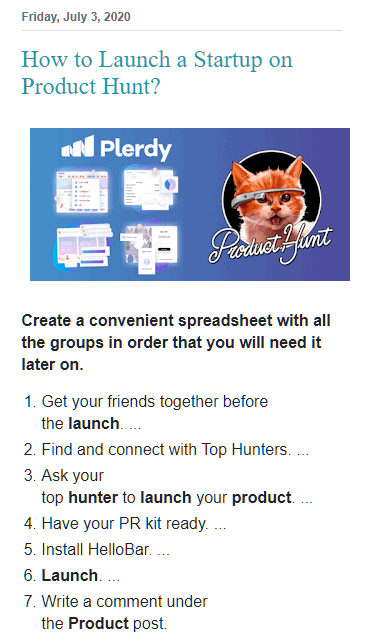 6. Select and add blog gadgets.
Press "Layout"> "Add Gadget". Select the gadget that would be useful for your readers and press "+".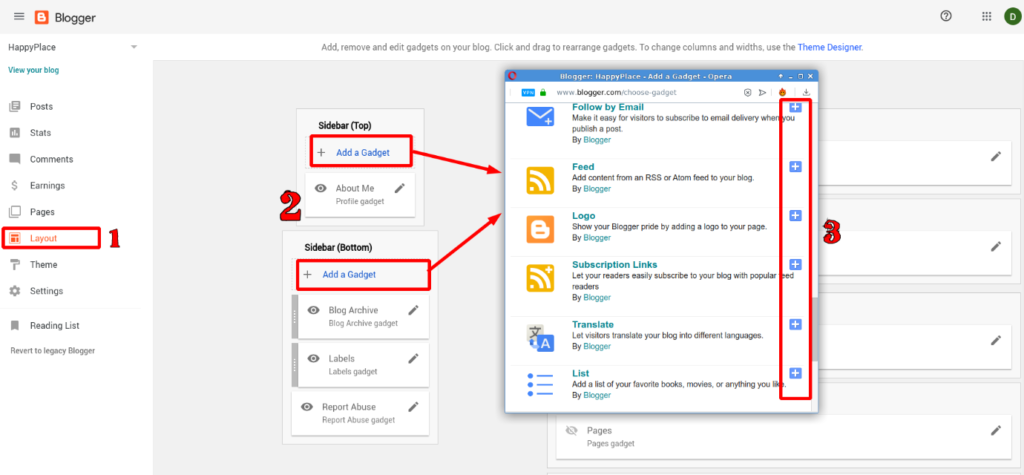 After selecting the gadget, you will see a similar pop-up with additional custom settings. Apply the changes by pressing "Save".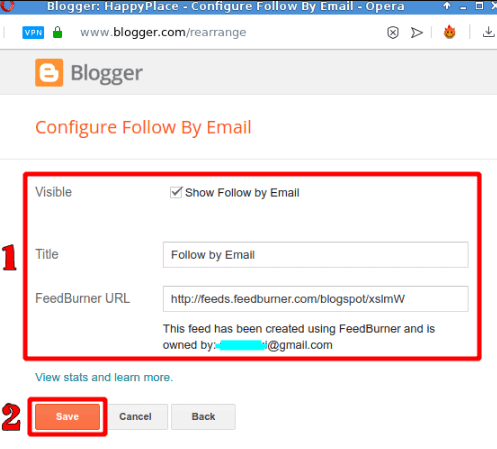 Congratulations! Your Blogger page has been created!