Do you plan to begin a new business (startup) or expand an existing one in 2023? Then, check out our compilation of the top 27 startup tools for 2023. This post aims to offer you a thorough compilation of the best tools available to simplify your processes and improve your odds of ? success. We have everything you need, from project management software to marketing and analytics platforms.
Before we get to the list, one thing to stress is the value of studying website usability and user behavior. If you do this, you won't have to worry about losing money or seeing low conversion rates that lead to a lack of sales. Thus, monitoring these elements and fine-tuning your website for optimal usability is essential.
Without ?  further ado, let's dive into 2023's top startup tools and see where they can take your company.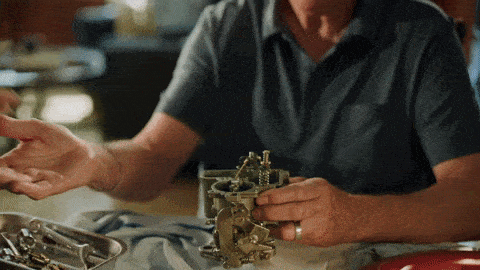 How Do Startup Tools Help Businesses?
Launching a startup may be an exciting yet daunting undertaking. You must have a strong company idea you are passionate about, be prepared for the hardships of beginning a business, and have the ideal team to back your vision to determine if entrepreneurship is right for you. The Plerdy tool can help you examine your customer experience (CX), generate more leads, and gather SEO analytics so you can make informed business decisions. Planning your startup is essential, beginning with a robust, adaptable business plan that can be modified as your business develops and evolves. Various funding sources are accessible, including venture capital firms, grants, crowdfunding, and self-financing. Using technologies such as project management software, accounting software, and human resources software can assist you in managing your team and budget. Overcoming obstacles such as funding, finding the right team, and marketing your firm involves hard work and perseverance. Still, the benefits of success are well worth the effort. Preparing for the future of your startup by having a clear vision and producing a business plan and financial forecast will assist you in making well-informed decisions and being on track to achieve your objectives. It is crucial to appreciate accomplishments along the route to sustain motivation. Building a successful startup business with the proper tools and resources is possible.

This all-in-one tool provides various features designed to help startups of all sizes track, analyze, and convert startup website visitors into buyers. With Plerdy's Conversion Rate Optimization tools, you can quickly and easily monitor important SEO tags, analyze startup visitor behavior with session replay and event tracking, and customize versatile pop-up forms to improve your startup website's user experience (UX). And with Plerdy's affordable pricing options, including a free package and various paid plans, businesses of all sizes can access the tools they need to increase sales and grow their organic traffic. With SSL data protection and instant efficiency reports, you can rest assured that your startup website is in good hands with Plerdy. Don't just take our word for it- trusted by some of the world's largest enterprises, Plerdy has received rave reviews from happy customers worldwide who have seen a 1.5x increase in sales. So why wait?
Start your 14-day free trial today and see how Plerdy can help your business reach its full potential!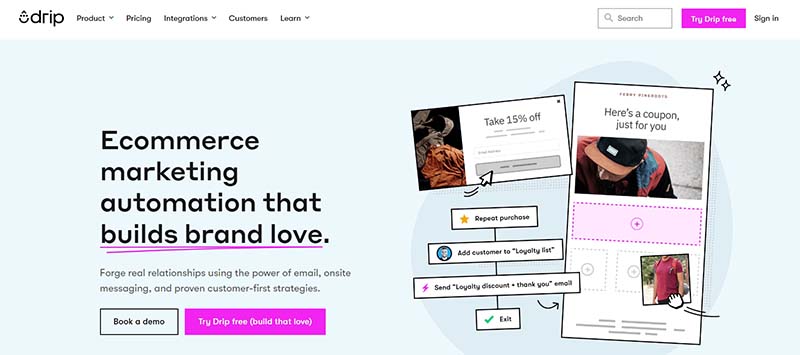 Welcome to the land of long-term loyalty with Drip, an e-commerce marketing automation startup tool designed to build brand love. Unlike the old ways of marketing, where customers were considered transactions, the customer-first approach of Drip values real, high-lifetime-value relationships. With Drip, users can access customer segments for targeted email communications, making it easy to create memorable customer experiences that can lead to higher revenue and increased brand loyalty. Actual Drip users have shared their experiences, highlighting the ease of use, quick learning curve, and responsive customer service. With Drip, startups can swoop in with savvy "drive first purchase" strategies, deliver personalized experiences, and keep customers returning.

Mailchimp is a startup tool that helps startups and specialists turn emails into revenue. It is a top-rated email marketing and automation brand, offering ways to get more opens, clicks, and sales, generating up to 4x more orders with Customer Journey Builder automation. This tool converts more customers by setting up automation that triggers emails based on customer behavior, driving more traffic and sales. Mailchimp has pre-built journeys that help to cross-sell products, recover abandoned carts, re-engage existing customers, and win new ones. It also delivers personalized emails based on buying behavior, survey responses, chat interactions, and support tickets to promote loyalty and growth. Mailchimp provides Content Optimizer to enhance campaigns, which helps to improve copy, imagery, and layout, and Creative Assistant to get up to 88% more revenue with Customer Lifetime Value and Likelihood to Purchase segments.
Mailchimp integrates with 300+ other tools, such as Canva, Salesforce, Instagram, Shopify, Google Analytics, and WooCommerce.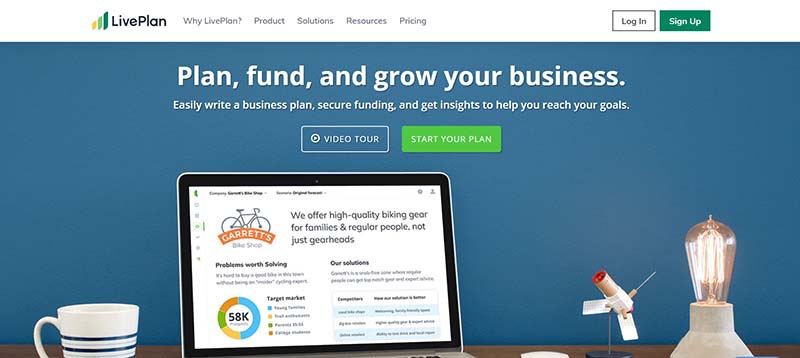 LivePlan is a startup tool that allows entrepreneurs to plan, fund, and grow their startups easily. This comprehensive tool helps users think through every aspect of their startup, making them twice as likely to succeed. With 500+ sample plans from various industries, entrepreneurs can visualize what their completed plan should look like. LivePlan offers step-by-step guidance that shows users what to write in each plan section, simplifying the planning process. The tool helps clarify and vet business ideas in just 30 minutes by creating a One-Page Pitch, which users can then use to explain their business opportunity to investors. LivePlan also guides users through a simple process for building accurate financial forecasts and reports for their business plans. It follows an SBA-approved format designed by entrepreneurs who have raised millions in funding. The tool has been praised by industry experts and has over 1 million small business customers.
Customers can save 25% on their annual subscription with a 35-day money-back guarantee.

If you're an early-stage entrepreneur and startup looking for a systematic approach to finding repeatable and scalable startup business models, Leanstack is your tool. This startup tool was designed by the same team behind the Lean Canvas, and they are on a mission to democratize entrepreneurship by helping entrepreneurs avoid running out of resources. With the 120-Day Startup plan, innovators and product managers can access a full suite of business modeling tools and playbooks to get their startups off the ground. The Leanstack tool also offers an Accelerator Platform for startup accelerators, incubators, and universities.
Leanstack is designed for teams of up to 5 people working on the same project. Their Foundations plan is forever free and includes Lean Canvas, Continuous Innovation Series Season 1, and 120DS-Lite.
For those who need more features, the 120DS-Full plan includes business model validation tools, workshops, discounts, discussion forums, community events, 30-Day Business Model Design Workshop, and 1:1 sessions with a certified coach. Leanstack also offers plans for incubators and accelerators to help them create more successful startups.
Leanstack All-in-One Tool
With Leanstack, you get an all-in-one tool that provides online tools for startups, stage-based playbooks, and mentor training to help you grow your startup pipeline with higher-quality startups. Their battle-tested founder curriculum, coach certification training, and integrated business modeling tools make building and scaling your startup easy. Their tool offers enterprise-grade security, centralized team and user administration, mentor directory, mentor scheduling, white labeling, and premium support. Trusted by startups, accelerators, and universities worldwide, Leanstack is a top choice for anyone looking to take their startup to the next level.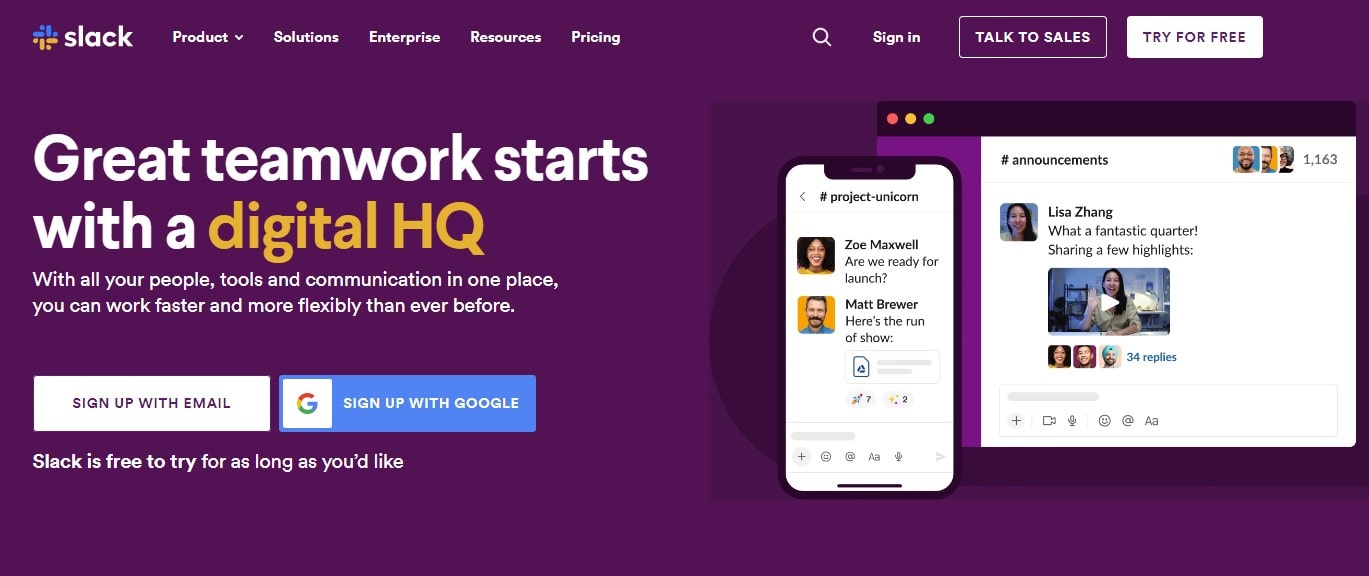 Slack is a digital HQ that brings all your people, startup tools, and communication into one place, making work faster and more flexible. Airbnb, NASA, Uber, Target, New York Times, and Etsy are some of the satisfied clients who have experienced a great teamwork experience with Slack. The startup tool's central feature channels, organized spaces for everyone and everything required for work. Slack offers flexibility and ease of communication with its chat, audio, video clips, and huddle features. With Workflow Builder, users can automate routine tasks, switch tabs less, and work faster. Slack has been reviewed positively, with 85% of users confirming that the tool has improved communication.
Furthermore, 88% feel more connected to their teams, while 86% acknowledge that their ability to work remotely has improved.
Slack's Enterprise Grid is a powerful tool that can scale up to support collaboration for the world's biggest companies, while Business+ caters to small teams. Slack offers Free, Pro, and Business+ plans, with each tier having unique features and pricing to cater to your team's specific needs.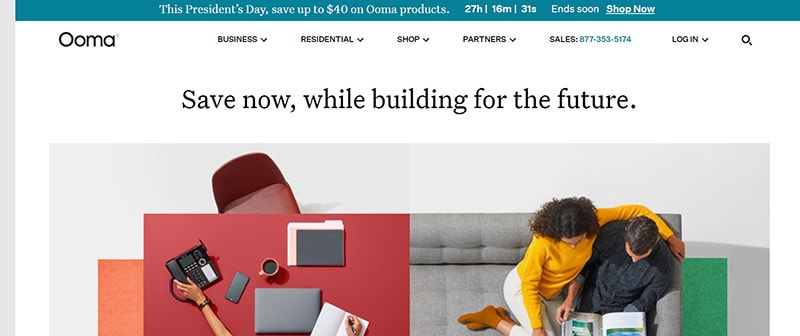 Ooma has covered you with their phone, video, and messaging tools that can be customized for startups of any size. Small business phone services can now be affordable and scalable with the option to receive free IP phones. Residential customers can benefit from home phone services and smart security solutions that connect them from anywhere. With Ooma e911 services, 911 alerts can save valuable time in emergencies. Join Ooma Community to get help for your communication needs and grow your startup or small business. Optional services are available for exceptional value.

Social Status is a top-rated tool for startups, social media analytics and reporting. It simplifies social media reporting and saves countless hours of manual work. This startup tool offers multi-channel social media reports that can provide insights into your paid and organic breakdowns, competitor benchmarking, and influencer campaign tracking. You can easily track all your social analytics in one dashboard and find actionable insights. Social Status enables you to export boardroom-ready reports and proves social ROI on your activities. Competitor Analytics and Profile Analytics are features that help you track all your owned pages and profiles on various social media channels.
Additionally, Social Status Insights provides monthly social benchmarks, updates, and tips via email. The tool is customizable and white-labeled, so you can easily create and schedule recurring reports with various formats, including CSV, Excel, PDF, PowerPoint, PPTX, and Google Slides. Social Status has received 5-star reviews and high ratings from satisfied clients and is recommended for digital marketers, social media managers, and agencies.

Fanpage Karma is a powerful social media management tool that provides startups with a complete solution for exceptional social media management. Customers use the tool in over 180 countries for social media analysis and reporting, community management, content planning, and content and influencer research. With Fanpage Karma, users can analyze unlimited profiles and present results in their design, communicate and analyze in real-time, plan, create and publish their posts, and discover top influencers and trends. The tool offers deep insights for more reach, unlimited tracking of own and competitors' profiles, individual report design and export, custom metrics based on real-time data, and simple ways to present dashboards and share them with clients. Fanpage Karma is available for corporate, professional social media, agency, and freelancer management. The startup tool offers different monthly and annual packages with a free trial.

Foundersuite is a startup tool that enables businesses to raise capital by bringing structure, speed, and efficiency to investor relations and fundraising. It offers various product features that cater to financial intermediaries, investors, accelerators, and existing teams. The startup tool's Agent Model allows running multiple deals or projects under one master account, which is useful for companies looking to raise capital. The Portfolio Portal is an ideal solution for investors or accelerators that want instant portfolio visibility to monitor the funding status and progress of all their companies in one centralized portal. Additionally, Foundersuite's Investor CRM, Investor Database, Investor Updates, Startup Docs, and Founders Market offer a comprehensive range of services that help manage the investor funnel, create engaging newsletters, and access discounts on other products. Finally, users can download Foundersuite's app on the App Store and take their investor pipeline on the go. The startup tool has received positive reviews for its modern investor pipeline management, advanced search and filtering options, and built-in collaboration features.

Are you an entrepreneur searching for the right startup tools to start, grow, and fund your startup? Look no further than Gust, the ultimate tool to help you achieve your startup business goals. With over 800,000 founders, 300 top accelerators, and 750 leading Angel Investment Groups, Gust offers a community of powerful partners to leverage in your startup journey. Benchmark your venture with Gust and find out how much you can raise, which investors to target, and how to improve your venture. Avoid co-founder conflicts and determine a fair equity split using Gust's collaborative breakdown of co-founder strengths. Incorporate your company and set up a legal and equity management foundation without incurring fundraising roadblocks and corporate cleanup costs. Build your profile, communicate your progress, and prepare for the diligence with a single solution: your Gust Company Profile. Qualify for over $100k in savings from leading startup service providers by using data from your Gust Company Profile. Match with angel groups and VCs, prospect for more, and use your Gust Company Profile to apply for funding. Connect directly with Gust team members, industry experts, and other entrepreneurs through discussion boards and office hours. With Gust, you can access a comprehensive startup support system to help you level up your knowledge and grow your entrepreneurial support system. Don't wait to start your journey with Gust; get started for free today!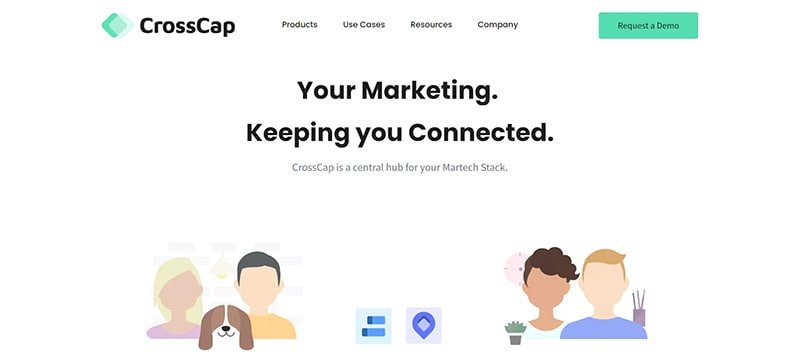 Welcome to CrossCap, the central hub for your martech stack that keeps you connected. CrossCap provides a suite of products, including a Marketing Calendar, Distro, Promo Planning, Online Proofing, and Budgeting, to help specialists and experts in the startup business manage their marketing campaigns efficiently. CrossCap's marketing calendar tool is the only tool businesses need to plan, orchestrate, and outline their marketing mix for customer segments. The startup tool displays marketing campaign journey maps and timelines, combines multiple calendar types into a single marketing calendar tool application, and adapts to your marketing workflow. CrossCap has been trusted by big names such as Lowe's, Prudential, Walmart, and Kroger. Start using CrossCap today and manage all your marketing budgets seamlessly. Get notified when the marketing plan changes, and see who made those changes.

Looking for a reliable partner to help you achieve your startup objectives is daunting, especially if you've previously worked with an agency that still needs to develop a proper marketing strategy. Viral Solutions offers a comprehensive solution to help you get back on track with a solid marketing strategy. Our well-trained full-service team is ready to help you meet your goals and exceed your expectations by generating new leads, increasing sales, and experiencing growth. We don't take a one-size-fits-all approach but listen to your unique needs and customize our recommendations to achieve your startup objectives. We offer a 50-point marketing audit to evaluate where your marketing stands today and help you discover a framework to double your sales. Then, work with our team of obsessed marketers and implement a strategic marketing plan to put you on the right path to scalable growth.

Do you need help to start a blog or carve out an online presence that meets your goals? Look no further than TalkBitz! Created by Minosh Wijayarathne, this free startup tool offers various resources to help you get started on a powerful, beautiful, and profitable blog. With thousands of monthly readers, TalkBitz offers valuable insights and advice on content marketing, creative tools, and best practices for startup website building. From tips on how to start a blog to the best video editing software for YouTube, TalkBitz has something for everyone, regardless of their experience level. So stop wasting time trying to figure it all out yourself. Download our Blogging Toolkit today, and discover the tools you need to succeed in the blogging world.

Ahrefs is an all-in-one SEO toolset designed to help startup website owners and specialists optimize their websites and track their performance. The SEO startup toolset includes a site audit tool to identify and fix any site errors, a site explorer to analyze competitors and compare domains, a keyword explorer to find relevant keywords, a content explorer to find top-performing content, and a rank tracker to track keyword rankings. Ahrefs offers free learning materials, including articles, videos, and courses, to help users understand the toolset quickly. The toolset's pricing plans range from Lite, Standard, Advanced to Enterprise and provide different features depending on the user's needs. Supporting Ahrefs through subscriptions helps to keep the toolset free and independent.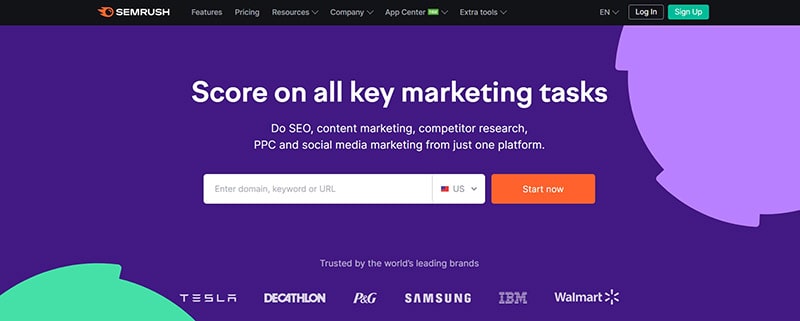 SEMrush is a powerful and comprehensive tool that helps startups of all sizes achieve measurable results from online marketing. From SEO and content marketing to competitor research, PPC, and social media marketing, SEMrush allows users to perform all these tasks from just one tool. For example, users can analyze millions of national and local keywords by simply entering a domain, keyword, or URL, uncovering any domain's backlink profile, running technical SEO audits, tracking SERP positions daily, and much more. Moreover, SEMrush offers agency solutions to streamline agency processes for growth, automate client reporting and pitching, create white-label client portals, and manage the entire client workflow with CRM. What's more, SEMrush also allows users to build their most effective social media strategy, schedule and post content on social media, analyze the performance of their posts, track and analyze competitor accounts, and manage their public brand reputation. Overall, SEMrush is an excellent all-in-one startup tool that provides with valuable insights and helps them achieve their online marketing goals.

Moz is a smart and effective all-in-one SEO toolset that can help startup website owners, specialists, experts, and startups increase their website traffic, rankings, and visibility in search results. Moz Pro, the core of Moz, offers solutions such as site audits, rank tracking, backlink analysis, and keyword research. Its site audit function crawls startup websites on demand, uncovers technical SEO issues, and suggests fixes. Its rank-tracking function helps track the performance of hundreds or thousands of traffic-driving keywords across 170+ search engines. Finally, Moz Pro's backlink analysis function is second to none, with metrics that can show the site's anchor text and domain authority within seconds.
Additionally, its keyword research startup tool provides thousands of keywords to target, competitor research and SERP analysis. Moz also offers SEO software, including Moz Local for maximum search engine visibility and STAT for serious SERP tracking.
Moreover, Moz has access to the most accurate SEO data, with 43.1 trillion links indexed by Link Explorer, 500 million keyword suggestions in Keyword Explorer, 100,000 local business listings optimized with Moz Local, and 8 million SERPs analyzed daily by STAT. Moz also provides access to proprietary metrics, such as Keyword Difficulty, Spam Score, Page Authority, and Domain Authority. Finally, Moz offers free SEO education through the Beginner's Guide to SEO, the SEO Learning Center, and the Moz Blog, where readers can get helpful tips and insights from Moz Associates and SEO experts worldwide.
Moz Pro has four pricing plans: Standard, Medium, Large, and Premium, with prices ranging from $99/mo to $599/mo.

Google Analytics 4 is the latest iteration of the tool, designed to collect event-based data from both startup websites and apps. It includes privacy controls such as cookieless measurement and predictive capabilities that offer guidance without the need for complex models. On July 1, 2023, standard Universal Analytics properties will no longer process data, and 360 Universal Analytics properties will receive a one-time processing extension ending on July 1, 2024.
To get started with Google Analytics 4, there are three options for editors or administrators. They can set up Analytics data collection for the first time, add Google Analytics 4 to a website with Universal Analytics.
Google Analytics 4 is more of an analysis engine than a reporting tool, and it currently needs more of the reporting capabilities of Universal Analytics. However, it improves upon UA by keeping historical data, and it's advisable to use it in conjunction with UA to fill in the gaps in data collection and reporting.
Overall, Google Analytics 4 uses artificial intelligence and machine learning algorithms to collect, measure, and analyze data. It is a powerful tool for startups, small businesses and SEO specialists looking to track website and app traffic and gain insights into user behavior. It's important to understand the differences between GA4 and Universal Analytics and to take advantage of GA4's versatile reporting, manageable data tracking, and other features to improve your website and increase conversions.

Optimizely is a Digital Experience Platform that helps businesses orchestrate, experiment, and monetize their digital experiences. The tool's content management system lets users manage the entire content lifecycle in one place, including planning campaigns, creating content, and collaborating across teams. The startup tool's experimentation tools enable users to test and optimize every customer touchpoint, whether on the web or in their products' features. Optimizely's Commerce suite comprises built-in tools that enable businesses to launch, scale, and transform their commerce shop through configured or customized commerce options. Optimizely is trusted by renowned brands such as eBay, Dolby, New Era Cap LLC, Fjallräven, and Moco Food Services. The tool also offers technical requirements, customized demos, pricing information, and product capabilities for interested clients.

Have you ever wished to transform your Gmail into a more productive workspace? If you have, then Sortd is the solution for you. Sortd is a startup tool that turns your Gmail into a hub for managing tasks, emails, customers, and team workflow. With Sortd, you can manage sales inquiries, orders, and customer service workflows that are visible to your entire team. One of the best things about Sortd is that it brings transparency to email. You can know who's responding to the customer, even on shared mailboxes like sales@, support@, and finance@. Rated the #1 tool for teams who do everything in Gmail, Sortd is trusted by over 80,000 professionals and teams. The startup tool also features a team mailbox that allows for business-class email for Gmail teams, making it easy to manage your emails, tasks, customers, and team workflow from one tool. Join the long list of happy customers, such as Angela, who loves Sortd and describes it as incredibly useful and valuable for managing email handoff and delegation.

Groove might be the perfect solution for you! With over 2,000 satisfied small businesses and startups using Groove's helpdesk software, you can join them and delight your customers with awesome, fast personal support. Groove has a 4.6/5-star rating on G2 from their 2,000+ customers.
Here are five reasons why Groove is the best help desk solution for a growing startup:
A powerful shared inbox that feels just like email: Groove's intuitive shared inbox makes it easy for team members to organize, prioritize and solve customer requests – all in a familiar interface. The team can collaborate efficiently with conversation assignments, collision detection, private internal notes, @mentions and notifications.
Live chat for personal, real-time support: Instill confidence in your customers by offering instant help on any page of your startup website – with all the powerful features of the Inbox. Round Robin assignment, unattended message logic, email continuation, alerts and notifications ensure you never miss a chat.
Deliver 24/7 support with a Knowledge Base: Your customers can help themselves with Groove's Knowledge Base, which can lower customer queries by up to 43%. With full team access, mobile optimization, complete brand control, and an embeddable widget, your customers can access the Knowledge Base on every startup website page.
Know exactly what's going on with insightful reports: Groove's easy-to-understand reports help you stay on top of the most important online customer support metrics. You can better understand your customers and your team's performance with performance metrics, conversation insights, knowledge base reports, and satisfaction insights.
Bring all your startup tools together to provide amazing support: Groove's native integrations allow you to interact with your favorite tools in the same interface, making you and your team hyper-productive. Tab-switching is a thing of the past!
Some of Groove's recent customers have praised the platform for being easy to use, productive, and cost-effective. Groove offers a free 30-day trial with no credit card required and full access to all features. With affordable pricing options starting at just $20 per user per month, you can elevate your entire support experience with one straightforward startup tool.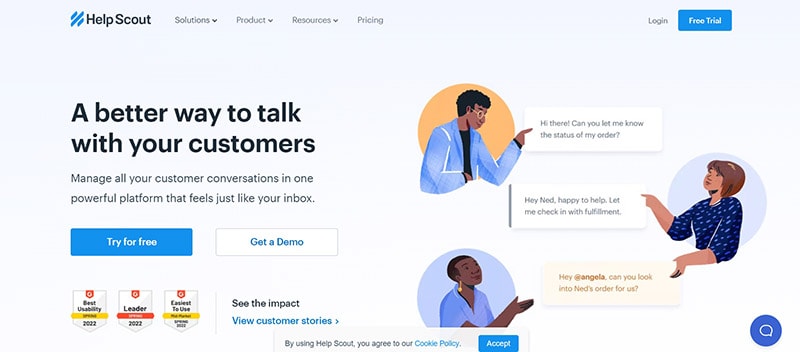 Help Scout is a startup tool that provides an all-in-one tool to manage all customer conversations in a way that feels like your inbox. With over 12,000 businesses using Help Scout to delight their customers, it's a startup tool highly recommended by many satisfied clients, such as Mixmax, Spikeball, Affirm, Honey, Spindrift, and Compass. By utilizing Help Scout's various features like Live Chat, Shared Inboxes, Knowledge Base, In-app Messaging, Customer Data, Collaboration Tools, Reporting, and Integrations, businesses can be available where their customers need them and give their team the collaboration, organization, and automation they need to move faster.
Help Scout's pricing options range from Standard at $20 per user per month to Plus at $40 per user per month and Pro at $65 per user per month.

Zendesk is a startup tool designed to make customer service better. It is a tool built to meet customer needs, set up teams for success, and keep businesses in sync. Zendesk Suite provides sophisticated and seamless support that flows across different channels. Customers can connect anytime and anywhere, and Zendesk Suite meets them where they are. Zendesk Sunshine allows users to customize and extend the startup tool to provide personalized experiences, help agents stay productive, and keep the entire business connected. The tool is also open and flexible to quickly adapt to anything that is thrown users' way. Zendesk is number one in the Digital Customer Service use case, according to the CX ACCELERATOR REPORT by Gartner.
The software is very affordable, with foundational support starting at $19 per month, Suite Team at $49 per agent per month, Suite Growth at $79 per agent per month, and Suite Professional at $99 per agent per month, billed annually.

OmniFocus for the Web is a personal task manager that helps startups organize their workflows and accomplish more daily. With powerful features like syncing, tags, flagged items, and forecast perspective, users can keep moving forward all day. There are two subscription options for accessing OmniFocus for the Web: the OmniFocus Subscription and the Web Add-on subscription. The former includes OmniFocus Pro for Mac, OmniFocus Pro for iOS, and OmniFocus for the Web. In contrast, the latter only includes the web app. Once you've set up your database with OmniFocus 3 for Mac or iOS, you can start using the web service during a free two-week trial. While OmniFocus is not a standalone product, it can help you capture your thoughts and ideas into to-do lists that follow the Getting Things Done methodology. Reviews from validated users describe OmniFocus as a flexible, customizable, and powerful tool that can help manage tough deadlines and overlapping tasks.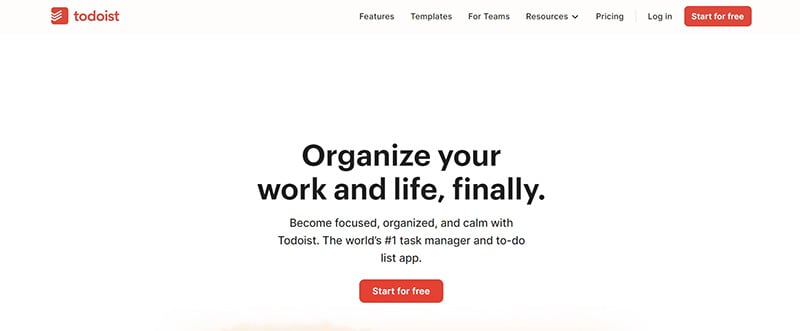 Organize your work and life with Todoist – the world's #1 task manager and to-do list app, designed to help individuals and teams stay focused, organized, and calm. With over 300,000+ reviews, Todoist is used by individuals and teams worldwide for their work, education, and personal life. Add tasks using powerful natural language recognition and recurring dates to fill your to-do list in seconds. Your to-do lists are automatically sorted into Today, Upcoming, and custom Filter views, helping you focus on your most important things. Todoist has a free version with five active projects and a Pro version for power users with 300 active projects, 25 collaborators per project, 100 MB file uploads, 150 filters, complete activity history, themes, and auto backups. Todoist also offers a Business version with 500 active projects per member, 50 people per project, a team inbox, team billing, admin, and member roles. Customizable with filters, labels, priorities, and integrations, Todoist has productivity recommendations based on your unique traits and strengths. Take control of your duties with Todoist.
Bottom Line
To sum up, finding the best tools for your startup is crucial for success in 2023. With so many options available, it's important to analyze your needs and choose the right tools to help your business grow. Whether deploying your landing page, recording presentations or engaging in conferencing, having the right tools can make all the difference. For example, Plerdy can help you analyze your home page and make improvements. At the same time, CES can provide quality feedback for development. Sharing presentations and recordings with cloud-based alternatives is convenient for checking facts and taking action. Using agile methods, checking your board, and having regular meetings are essential for launching your story to new heights. With the best startup tools, your success is just around the corner!