A lead magnet is one of the lead generation methods used in marketing. It allows you to get the contact information of a potential buyer in exchange for a useful resource, information, discount, bonus, etc. For example, a user can be attracted by a trial subscription to a service, a thematic book, a checklist, an instruction, or a test version of a product.
The lead magnet is also a survey or testing, the results of which will be available after entering the contact information in the form. A lead magnet helps a company gain insight into potential customers interested in exploring a product or SaaS tool. The resulting contacts create a sales funnel, which will eventually "warm-up" the "cold" user before purchasing.
What is Lead Magnet?
An effective lead magnet should be helpful and interesting to the target audience. It solves a specific problem, has value for the user, and demonstrates the company's expertise.
Why is Using Lead Magnet Important?
It's essential to base the right lead magnet on the preferences and mindsets of your target audience. By offering her a valuable and attractive product, you can achieve several advantages at once:
First, build a database of email addresses for future mailings.
Second, influence user loyalty to your brand.
Third, strengthen the company's credibility in the eyes of the audience.
Finally, demonstrate the relevance of your site's content.
Since users leave contact information voluntarily, they consent to email addresses for future mailings. Again, this is a demonstration of interest in your topic.
6 type of Lead Magnet
What a lead magnet will look like depends mainly on the company's scope, the target audience's characteristics, and its expectations. Some of the most effective lead generators are the solutions described below.
Guide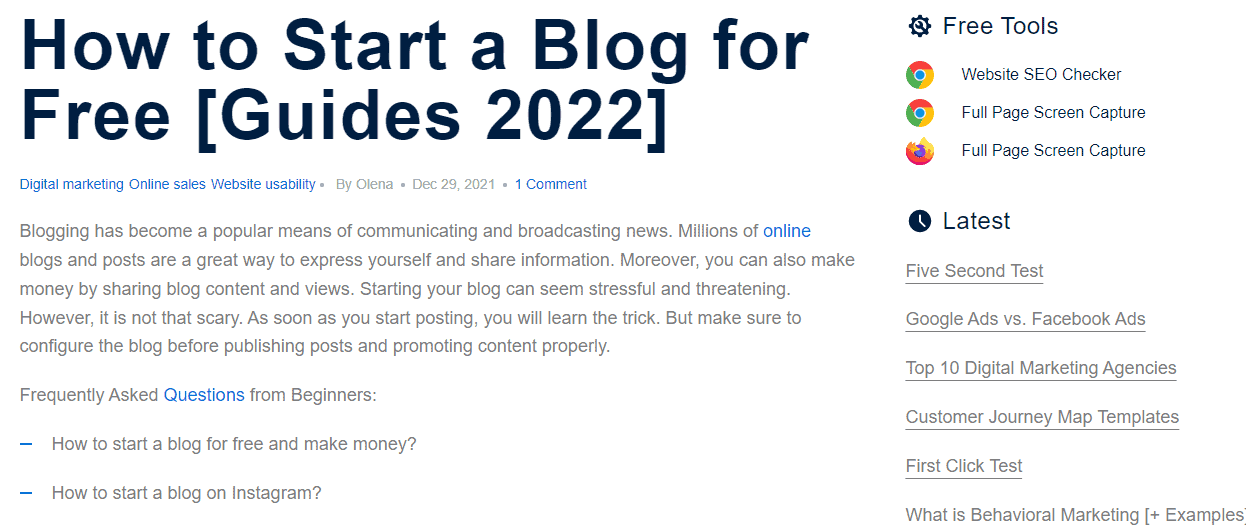 This type of lead magnet is most relevant for digital products. Create a guide to achieving specific customer goals, including using your product. For example, if your company is targeting marketers, you could use the following options:
How to create a WordPress website?
How to conduct usability testing of an online store?
How do I set up ads on YouTube, TikTok, and Facebook?
This will highlight your expertise and provide constructive information to your audience.
Discounts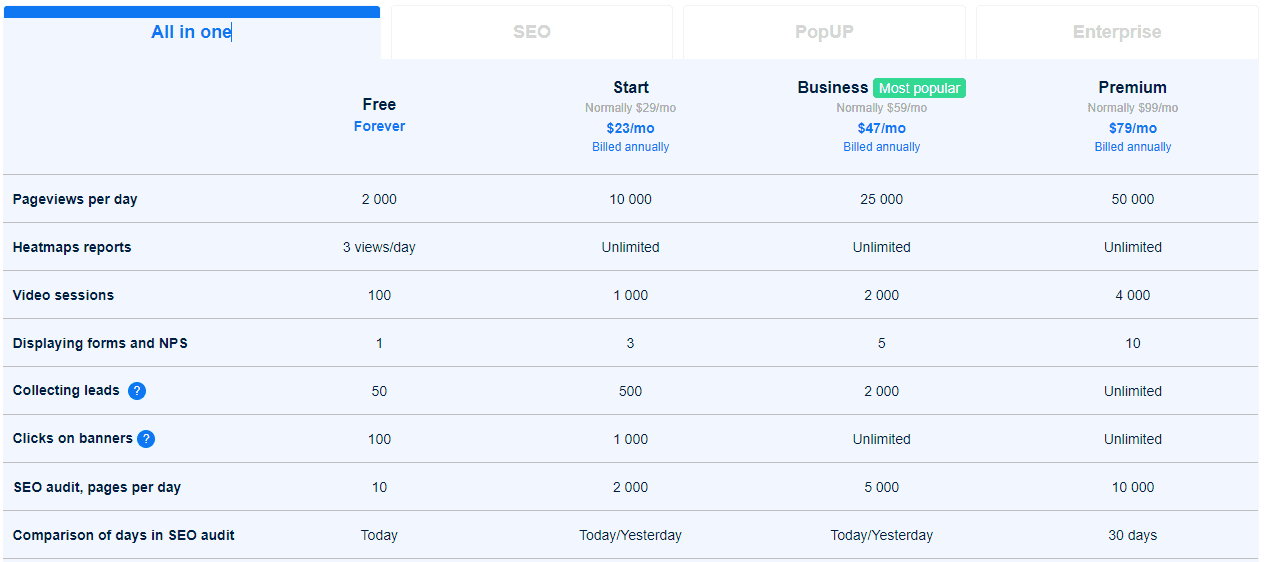 In exchange for contact information, seasonal or unscheduled discounts work great for online businesses and retail dealerships. It is especially beneficial to offer them on the eve of Black Friday, national or customary holidays, and other significant events for the business segment. For example, "Leave your email, and we will give …":
 5% discount on all services.
 $10 promo code for any purchase.
Interested users will undoubtedly exchange their addresses for the coveted percentages of a personal discount or bonus.
eBook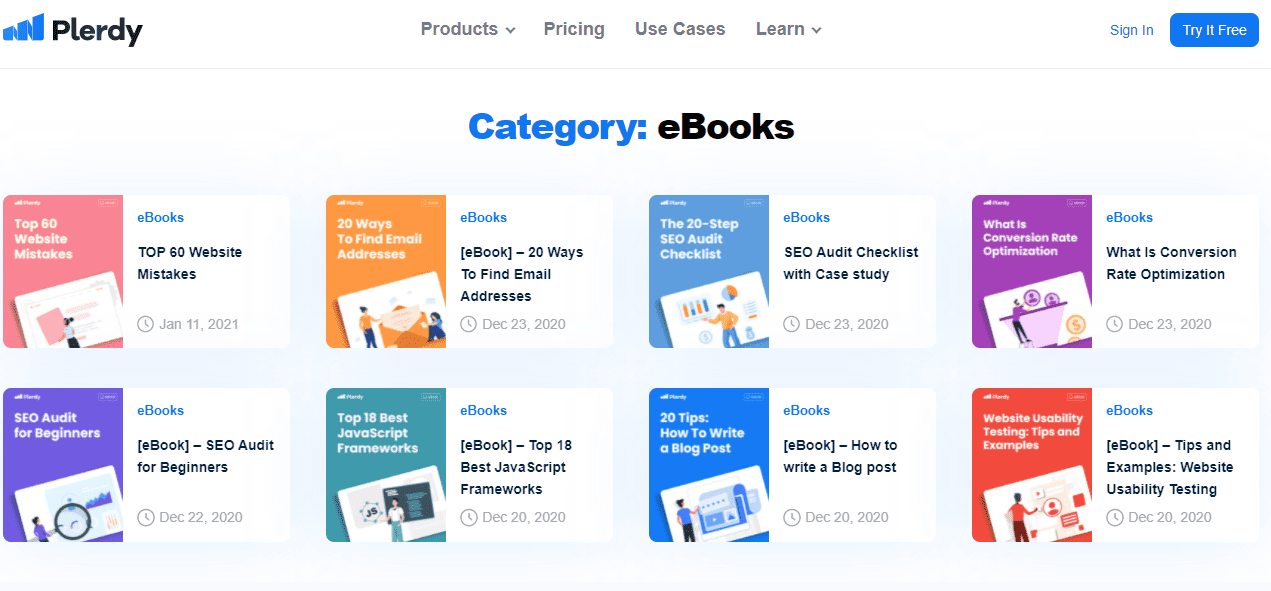 E-books are gradually losing value among users and give way to shorter and more informative audio or video materials. But in some areas, such literature is still relevant. Consider it as a lead magnet. An example of helpful literature is:
How to choose an SEO company for an online shoe store?
Examples of SEO site audits.
Twenty tips for creating an Angular website.
This will work if the information is exclusive and meaningful to the target audience.
Checklist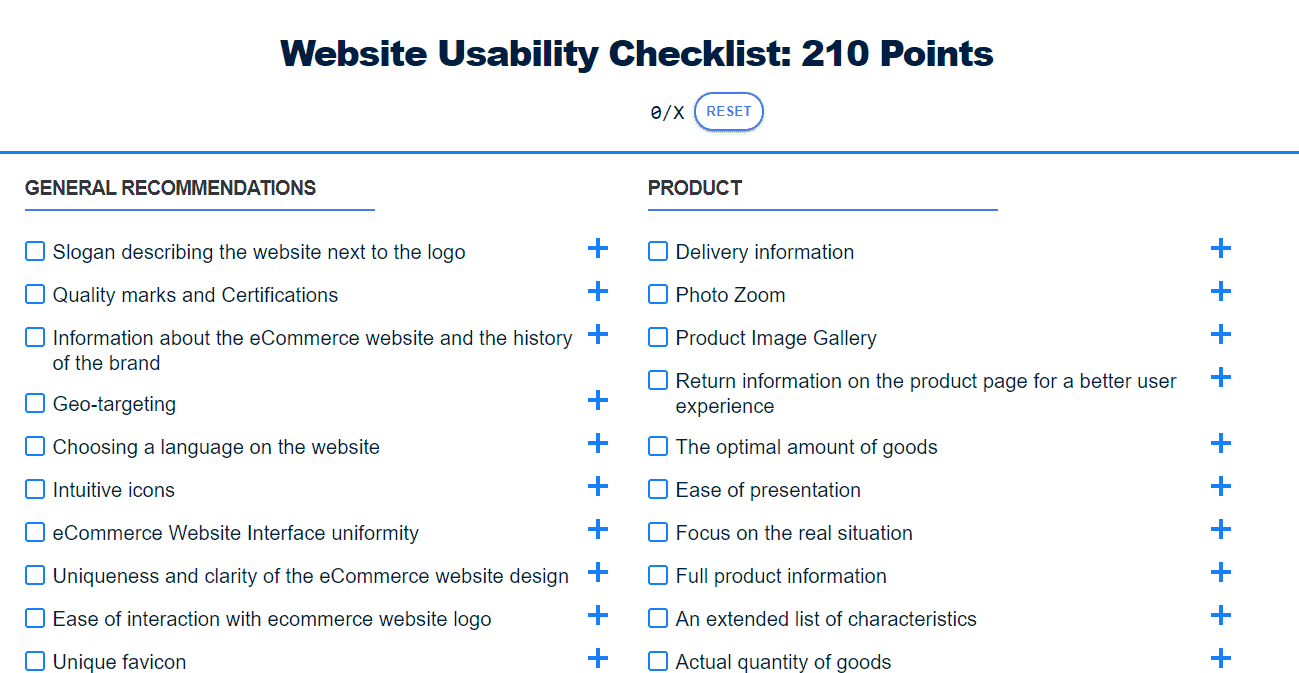 A checklist is a more accessible and straightforward form of interaction. For many, it is considered the most acceptable. It is easy to create it in Google Spreadsheet in this format:
You will spend a minimum of time and effort preparing such a lead magnet. But users, in exchange for their contacts, will receive a convenient cheat sheet.
Templates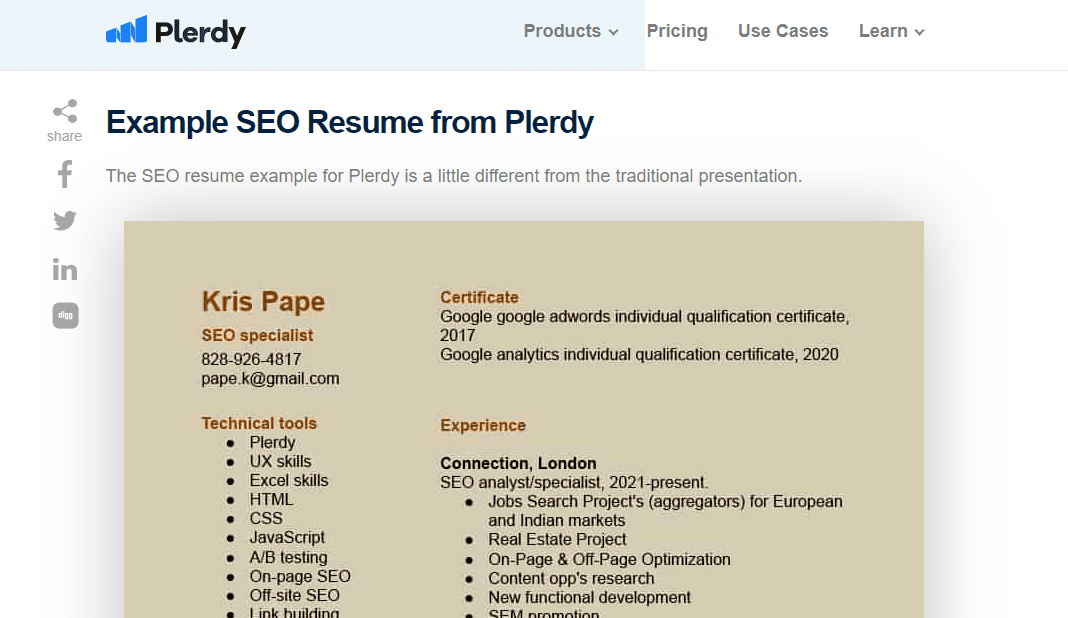 Templates to speed up and simplify routine processes, for example:
SEO Resume.
SEO audit report.
Surely they will arouse the interest of your target audience. They will also show your commitment to helping your followers and generating loyalty from your users.
Webinars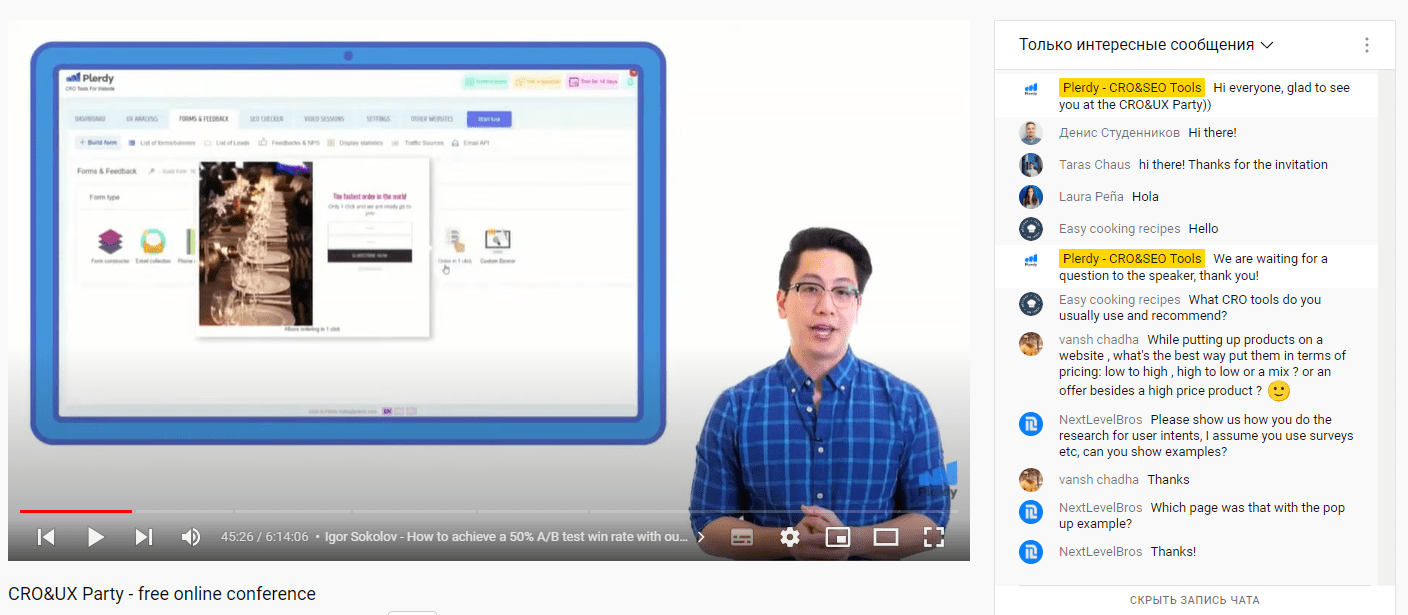 An online meeting or a pre-registration lecture will provide an opportunity to communicate in person online. Examples of online meetings with marketers:
SEO news webinars. Speakers: Joost de Valk and Jono Alderson from Yoast.
SEO strategies. Speakers Tim and Adé from Exposure Ninja.
SEO Trends. Speakers Jenny Palmer from HawkSEM and Corbin Haresnape from BodyLogicMD.
Face-to-face communication with the audience is the undoubted advantage of collaboration. Think of the webinar as a feedback tool.
7 Useful Lead Magnet Ideas
We invite you to familiarize yourself with productive and non-trivial solutions for designing a lead magnet.
Challenge
People love to be part of a society, so challenges quickly go viral. Targeting them to increase brand awareness will attract users interested in the niche of your products or services. This will help you get the contacts you expect and expand your pool of potential customers.
Free plan
Free versions of the product give the customer a chance to evaluate its benefits. This way, the company shows that it is not afraid that the product or service will disappoint its target audience. Free use is a popular and effective lead magnet idea. Free options are offered by Shopify, Hubspot, Mailchimp, and others.
Free trial for 7, 14, or 30 days
Trial Lead Magnet subscriptions will replenish your supply of promotional email addresses and encourage new customers to test your product. Such a lead magnet will eventually increase paid subscriptions after the test period of 7, 14, or 30 days. You can, for example, test Ahrefs for a week, while Plerdy provides access for two weeks.
Infographic
Offer infographics as a lead magnet – this version of content consumption is very convenient for most people due to the visual presentation of specific statistics. Images will become a popular alternative to traditional mailing lists.
Giveaways
Giveaway is a great lead magnet option if you create a separate web page with a data entry form. This will increase your reach and get more addresses. And as a presentation, use both your products and products rated among your audience.
Free tools
Exchange the tools for solving the problems of your target audience for their contact details. A selection of effective tools will only attract interested users – this way, you will minimize inappropriate leads. For example, Wix offers a free logo design tool.
Case studies
Share case studies from your experience in exchange for web page visitor contact details. Storytelling information looks more reliable and realistic than a traditional report. As an example:
Bosch was able to solve several problems by replacing the CMS. This allowed the brand to scale in regions and quickly work with content updates.
Albertsons, which operates in the food segment, has achieved sales growth through website optimization. Speeding up the assembly of baskets and quickly searching for products on the site brought significant profits to the brand.
Boden has relied on artificial intelligence to personalize the customer journey. They implemented A / B testing, slot-based merchandising, analytics – and gave up the chore.
Bombay Sapphire has opened a supermarket inside the museum to offset the drop in revenue due to the pandemic. In addition, the artists involved helped to present everyday goods in works of art.
Such "working" stories are more accessible for the reader to perceive.
Conclusion
The lead magnet is an important element of a marketing strategy for every company. Along with attracting subscribers to the advertising mailing list, it performs several more functions:
First, it confirms the expertise of the company.
Emphasizes the brand's commitment to being useful.
Finally, it creates loyalty among potential customers.
The variety of variations and forms of lead magnets allows you to adapt them to any product and almost any target audience.