The success of any business is based on the correct understanding and use of analytics data. Web analytics is a method by which specialists collect information and draw conclusions about the effectiveness of decisions.
Based on the analysis, hypotheses for further progress are developed. Marketing strategies are based on web analytics recommendations and metrics. What online analytics tools are there? Further, regarding the indisputable advantages of web analytics:
Web analytics tools make it easier to track bounce rates.
Web analytics and its tools allow you to search for the target audience of the product and capitalize on the results.
Web analytics makes it easy to optimize conversion rates.
Web analytics allows you to track ways to achieve business goals.
Online analytics tools improve PPC and social media advertising results.
The use of web analytics helps the site become better and more attractive. By analyzing the collected data, marketers recognize which types of advertising campaigns bring the most profit to the enterprise.
7 Plerdy Web Analytics Tools
It is not always possible for a specialist to obtain the necessary information using Google Analytics. To create a working hypothesis, you need to have as much data as possible. Plerdy tools are great for collecting and analyzing the required metrics.
Heatmaps from Plerdy will help a specialist increase conversion rates and find design errors. A set of online tools analyzes the actions of users on the site. These metrics are the foundation for optimizing internal links, improving content, and reducing bounce rates.
This tool allows the marketer to create and customize pop-up forms effectively. Using PopUP Forms and Net Promoter Score helps to retain customer attention. Improving the site's usability and increasing conversions is also the result of the correct use of the tool.
The tool opens up new possibilities for data exploration and SEO optimization of web pages. SEO checker was created for technical auditing and analysis of website semantics. Changes based on the information received will speed up the promotion and increase traffic to the site or online store. Integration with Google Search Console is also possible to compare keywords that are not on the website's pages.
Need recordings of user sessions on a website? The marketer can follow the actions of users using Session Replay. And based on the data obtained, create hypotheses. Analysis of video replays will improve interaction with the consumer and affect the conversion rate.
The tool tracks specific user actions on the website, focusing on specific events and objects. This information is the foundation for a new marketing strategy. The tool is easy to customize. Data can be conveniently organized.
This tool of the Plerdy platform is indispensable for collecting information about the revenue of an online store over a certain time. Data allows you to determine the effectiveness of elements and measure KPIs.
Conversion Funnel helps you to understand the website visitors' behavior better and evaluate the effectiveness of the sales funnel. Conversion Funnel data provides a basis for constructing a hypothesis about the sequence of user actions on the path to conversion and visualization of the marketing funnel.
The exact numbers help to influence the strengthening of the site's position. Plerdy's best web traffic analytics tools will increase the amount of data for marketers.


This Google service is a popular data collection tool. Analytics reports help professionals in a wide variety of niches.
Google Analytics works great with other products of the company and has several variations.
Google Analytics is a free service with many restrictions. The specialist only has 20 indicators available, and the data update time varies from 24 to 48 hours.
Analytics 360 is an individual paid subscription service. It provides access to 200 indicators, and the update time is 4 hours. This service has no restrictions on the amount of data.
Google Analytics cannot provide all the details needed for creating a coherent picture. This is why marketers often resort to third-party products.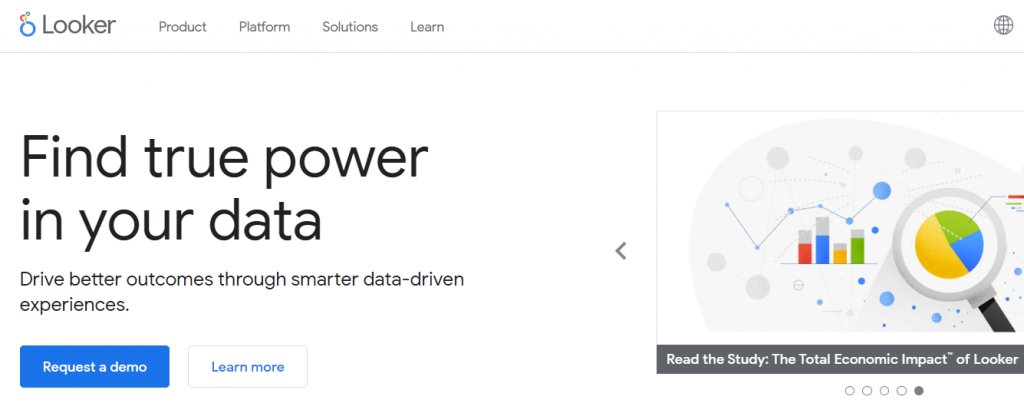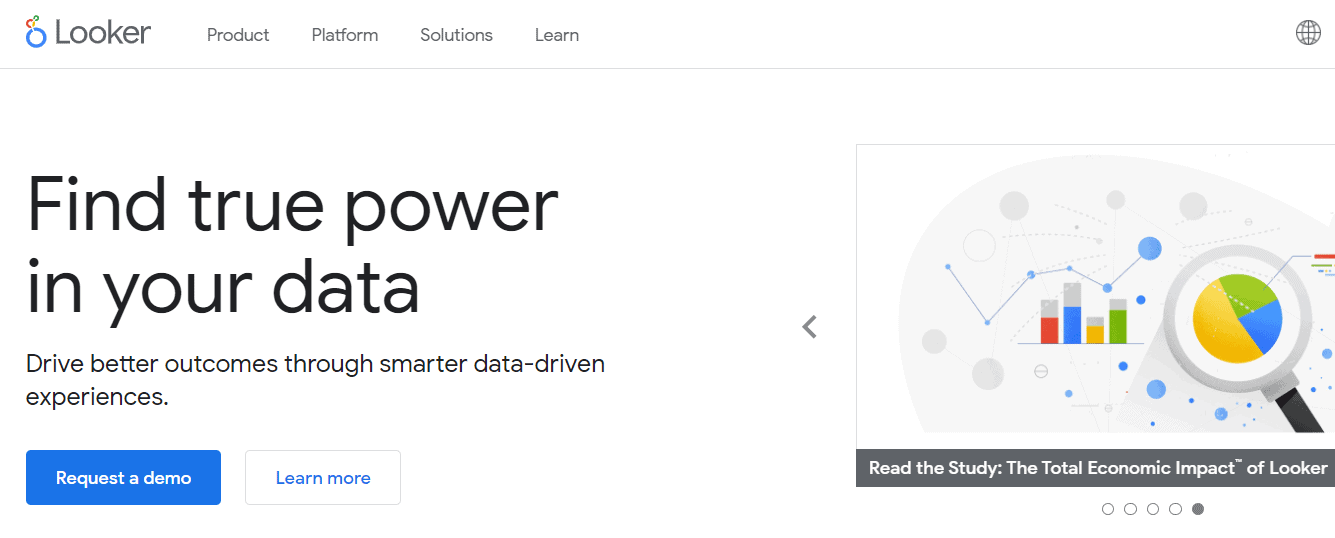 Looker business intelligence platform is popular with marketers. It allows you to connect the most popular databases and integrates comfortably with various products, making it a versatile tool.
The demo version is free.
Access to service tools on an ongoing basis upon request for cost on the Looker website.
The majority of users note a large set of indicators and the convenience of data collection. At the same time, marketers scold Looker for having to make a request to get the cost. This is confusing for specialists who have not yet worked with the platform.
Looker's clients include Twilio, Avant, and Moderna.

This is one of the best analyzers on the market. The data provided to them allows specialists to make changes to the product and implement new solutions.
Amplitude Analytics offers three different packages:
Starter – a free package to get started. There are no limits on data storage. With the basic analytics package, you can track up to 10 million actions per month.
Growth – almost all features are free, including behavioral response analysis, predictive analytics, and an advanced toolkit for professionals.
Enterprise – access to all service metrics: data monitoring, automatic analytics, and advanced management.
Please get in touch with the sales department for the costs of the Growth and Enterprise packages.
Amplitude Analytics' clients include Walmart, Ford, and Atlassian.

One of this analyzer's main advantages is tracking mobile traffic in several applications at once. It allows identifying and visualizing trends by segment, automatically collecting data, and tracking customer movement through workflows.
Pendo offers specialists for packages. To purchase paid packages, contact Pendo representatives or the sales department. Experts note the effectiveness of analytics and the accuracy of the collected data.
Pendo's clients include OpenTable, ADB, and Zendesk.


Mixpanel helps you understand how users use your product, where they go, and which target audience segments are best retained.
Three cases are offered for work:
Free – free package for beginners.
Growth – from $25 per month to get the most of your data.
Enterprise – full package. Contact the marketing department for a quote.
Uber, Expedia, DocuSign support Mixpanel.

The platform does not use cookies or require code injection. You can increase your website conversions, optimize your marketing, and measure your progress.
Provides a choice of 4 packages depending on your needs:
Free Forever – baseline data and limits of 1000 page views per month.
Startup to 10,000 pages per month, data history for the last 6 months is available. The price is $25.
Accelerate – Provides a history of user actions, up to 100,000 tracked page views over the past year. The price is $59 for one domain.
Boost – access to all features. The threshold for tracked page views is 350,000. The price is $249.
Marketers note that the platform is more effective than Google Analytics. HockeyStack's clients include Nightingale, FormulaDesk, Heroes of Digital.

Collects data from various sources for further study – the analyzer works with the most popular data storage platforms.
It offers clients three different packages:
Studio – starter package, free.
Business – designed for experienced marketers. Please get in touch with Mode representatives to obtain.
Enterprise – access to all features. Request a demo – a representative will notify you of the cost.
Marketers mention the dynamics of the development of their products are improved, thanks to the analysis of indicators in Mode.
Clients include Twitch, Zillow, Shopify.

The platform allows you to prevent click fraud, optimize CR, and track events based on impressions, clicks, and conversions.
Offers clients 2 packages:
Scale – basic, cost $499 per month.
Custom – with an expanded range of tools. You can choose the data you plan to analyze yourself. The price will be quoted upon request from an Affise representative.
Marketers praise the effectiveness of the work. Statistics show 97% of customers are happy with the service. Among the company's clients is Wargaming, Xapads, Inmobi.

The online analyzer differs from the rest in unique metrics – there are more than 30 of them. Parse.ly helps developers and marketers collect and segment data depending on the region. Provides data from multiple channels – iOS, Android, AMP, Facebook Instant, Tweets, and Apple News. You can track how users interact with your content.
Parse.ly has 3 packages:
To find out their cost – leave a request on the site. Parse.ly's clients are SKY, Bloomberg, Gusto.

The platform is one of the most popular among marketers around the world. Semrush provides three packages:
Pro – $119.95 per month;
Guru – $229.95 per month;
Business – $449.95 per month.
Choose a package based on the company's needs and get all the information you need to work. Many clients consider the main advantage of the platform to be convenience and the versatility of functions.
Semrush's clients are Tesla, Apple, Samsung.


The tool includes automatic reports, the ability to monitor the results of a marketing campaign and analyze the results by dozens of different parameters.
There are 3 tariff plans:
Freelancer – $49 per month;
Agency – $149 per month;
Enterprise – $399 per month.
The main difference between the packages is the number of marketing campaigns you can analyze. Experts note the possibility of integration with a variety of marketing channels and accurate metrics.
AgencyAnalytics clients include EDGE, Clix, Bonfire.

The platform provides marketers with the ability to collect raw data. Thanks to the patented JENTIS technology, the tool can save you up to 30% of your advertising budget. Your marketer can evaluate site performance in real-time at any time.
Clients have the option of two different packages:
trial version – free;
extended complex – on request.
To get acquainted with the possibilities of JENTIS, contact a company representative – he will tell you more about pricing.
JENTIS has a team of developers, mathematicians, and marketers who are revolutionizing online data processing.

The analyzer can provide the most detailed fundamental data for your business. With Ziggma, a marketer can customize financial ratios for real estate, banking, and insurance. Collect financial data or analyze industry key performance indicators. The different tariffs are:
Free – a basic set of online analytics.
Premium – $9.90 per month or $89 per year. Includes all the free features + bonus services.
Please note: Ziggma is a remote-working company, it's with employees and clients based in the US and Europe.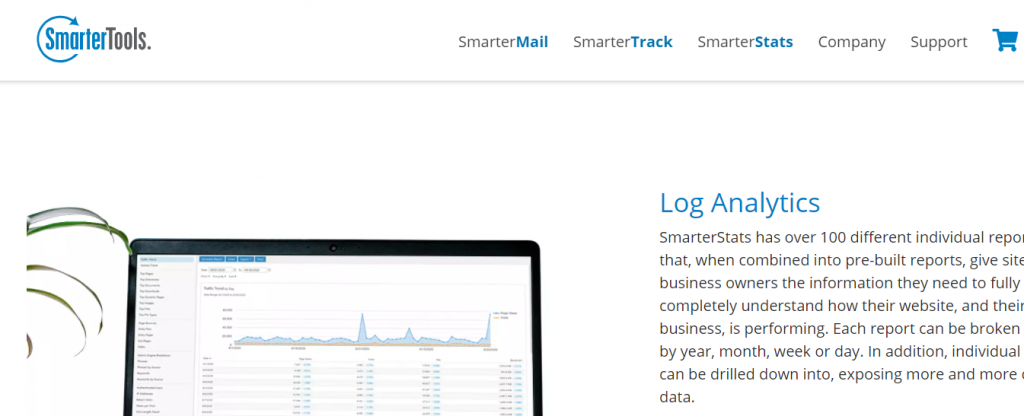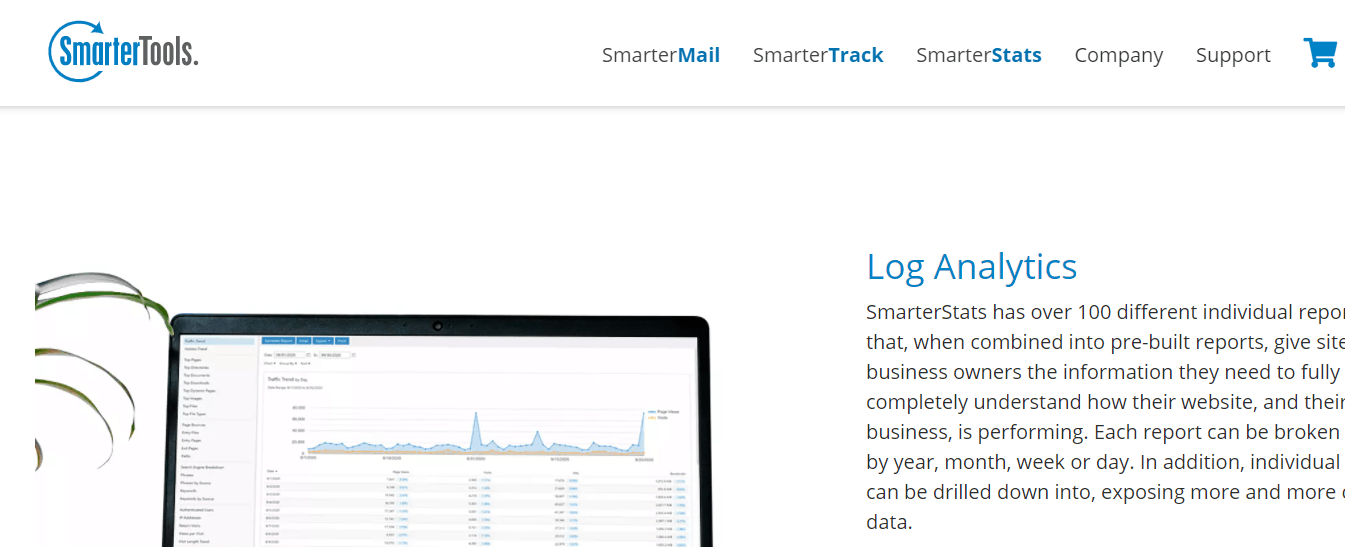 SmarterStats can generate over 100 different reports, each segmented based on year, month, and day. Fragmentation allows marketers to see changes in metrics after launching a marketing campaign. You can try out the features of the service for free. SmarterStats offers its customers two different subscriptions:
Professional – from $399. Suitable for small companies or individuals who need complex web analytics.
Enterprise – from $599. For businesses, large companies, and ISPs.
The analyzer offers smart tools for solving various urgent tasks. This is evidenced by 15 million users who trust SmarterStats with their business analytics.
Conclusion
Data analysis is the key to success. By examining information gathered from metrics and reports, a marketer can significantly impact a company's success. Choose web analytics tools based on their capabilities. The success of your business will depend on this.