If you're looking for a way to boost your website's conversion rates, landing page optimization tools can help. There are a variety of tools available to optimize your landing pages and conversions.
This blog closely examines landing page optimization, its benefits, different tools, examples of effective landing pages, and more. So let's dive in and explore the benefits of landing page optimization tools! ?
Different Types of Landing Page Optimization Tools
You need specialized tools to optimize your landing pages and increase conversion rates. Here are the main categories of such tools:
What is Landing Page Optimization?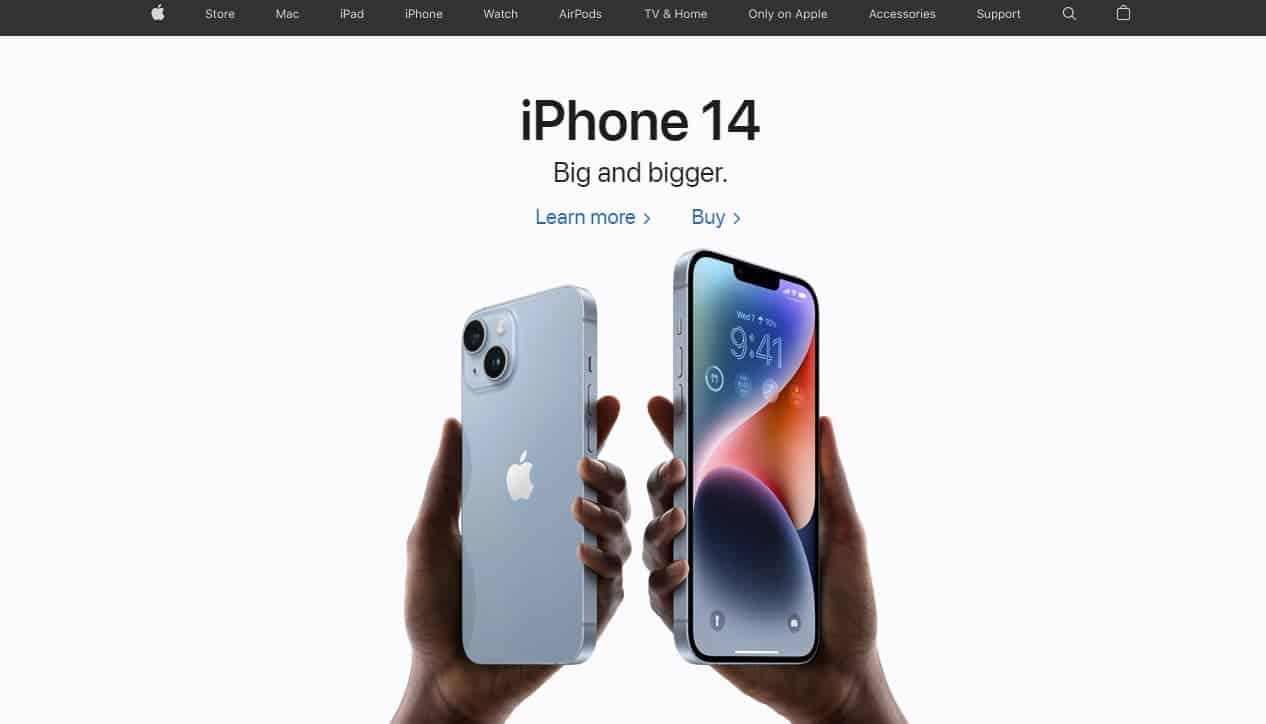 Landing page optimization is fine-tuning a webpage to convert more visitors into customers. You analyze clicks on different elements/buttons, scroll depth, content, and design to ensure the page is relevant to visitors' needs and has decent usability.
Landing page optimization aims to enhance the user's experience (UX) and ensure that the page is as effective as possible in converting leads. To do this, you need to understand the page users' needs with behavior analysis and make the page meet them with various optimization techniques. For example, if you notice that users don't scroll below the first screen and never reach the CTA at the page bottom, it's better to move it up.
You can use the obtained user behavior data to apply many optimization techniques, such as A/B testing, user experience (UX) testing, split testing, heatmap/video sessions analysis, and more. They all work together to help you optimize landing pages and increase conversion rates.
Benefits of Landing Page Optimization
One of the biggest benefits of landing page optimization is increasing your website's conversion rates. Optimizing your landing pages can ensure visitors are more likely to take the desired action when they arrive at your page. Optimizing your pages can also provide visitors with the best possible experience when visiting your website.
Another benefit of optimizing your landing pages is that it reduces marketing spend on Google Ads and Facebook Ads. Optimizing your pages ensures you target the right people with the right promotional message. This can help you save by only targeting users who are likely to convert and avoid wasting money on users who won't convert.
Finally, optimizing your landing pages can also improve your website's search engine optimization (SEO). Optimizing your pages by adding keywords from Google Ads Keywords Tool or Google Search Console makes your website more likely to appear in the top search results for a related keyword or phrase. You can also use the Plerdy SEO tool for additional keywords Google products don't provide to improve your rankings even more. Optimization draws more visitors to your website and increases conversion rates, bringing more revenue, of course ?.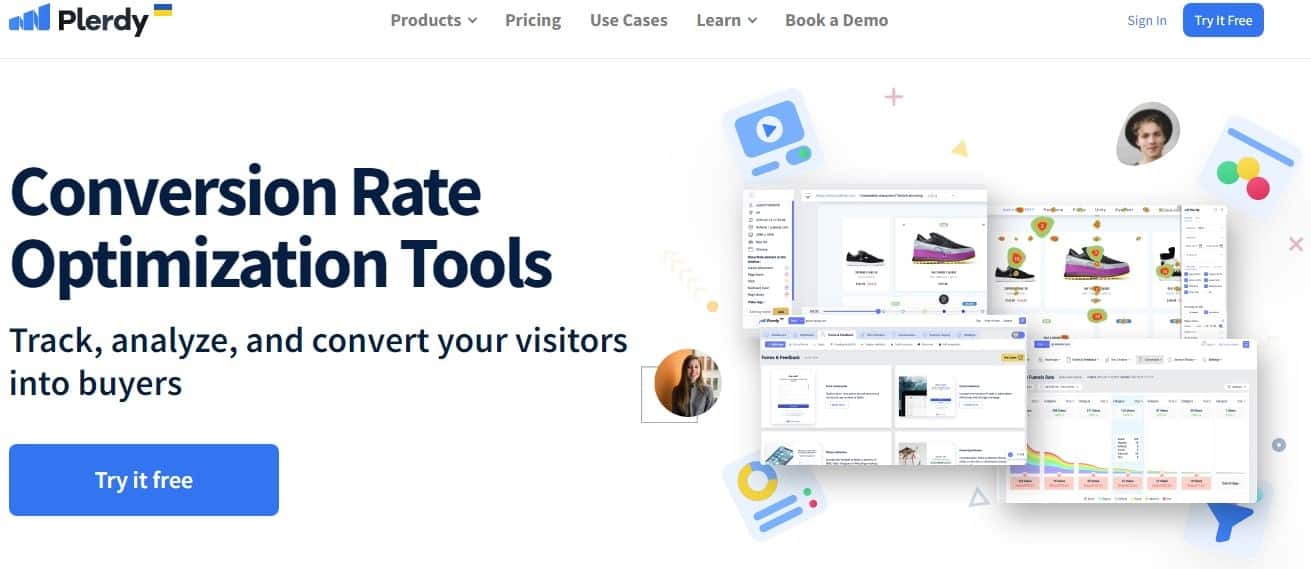 The most effective landing page optimization tools are Heatmap and Session Replay. Their use guarantees a significant increase in the effectiveness of each element and a page as a whole.
I like that developers have updated the tool with new valuable features. I particularly like the recording of sessions and the heat map tables. This is essential information to see in-depth what works on your website or not (Alfredo G.).
Installation is quick and easy. Since the captured data is reliable and the provided stats are useful, I can make helpful recommendations to my clients using Plerdy recordings (Gerson L.).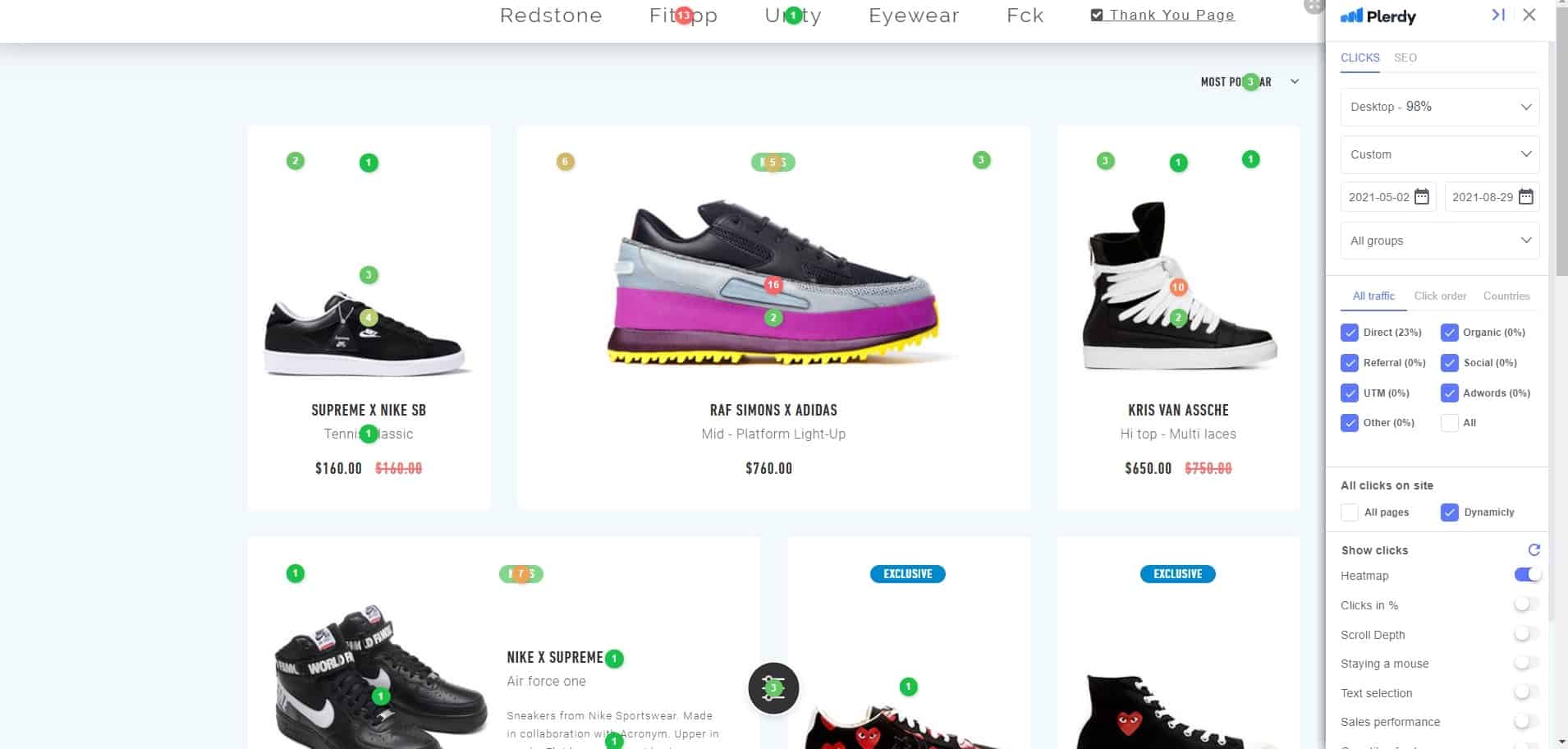 Heatmaps show where users click or complete other interactions on a website. This optimization tool:
Fixes the user's movement across the page from the first click.
Identifies the device the visitor uses for surfing and traffic type.
Distributes visitors by type of behavior on the page. Analyzes each group in detail.
Identifies the most and least popular elements on the page. Finds dead spots.
Finds exit points (elements or areas where visitors leave the page).
It's a valuable tool for website designers, UX/UI specialists, marketers, and sales reps. Heatmaps data provides reliable hints on what to change to increase conversions.

This tool is an extension of heatmap optimization software. It records every visitor's action for further analysis and optimization based on the selected filters like country, device type, traffic, etc. By using this tool, you get the following:
Fast and accurate (up to 99%!) User experience (UX) analysis.
Detailed analytics for Single Page Applications (SPA) usage.
Interactions with dynamic elements and their effectiveness.
Visualization of the user's movement across the page in real-time.
Up from a 50% increase in conversion rates after website improvements
The session recording optimization tool is a perfect addition to heatmap software since it captures real user navigation, not just clicks.
Free Landing Page Optimization Tools
The most popular and accurate free landing page optimization tools are Google Analytics and Optimize.

For the most complete and detailed data about a landing page, you need to embed a JavaScript snippet in its header. The easiest way to do this is using Google Tag Manager.
This solution allows you to analyze the behavior of page visitors by dozens of different parameters. It also sorts all data into informative tables and integrates with A/B testing tools.
Google's analytical product is fully adapted to the algorithms of this search engine. Recommendations from Google Analytics are completely free and easy to use. You will immediately see positive changes in your website ranking on Google.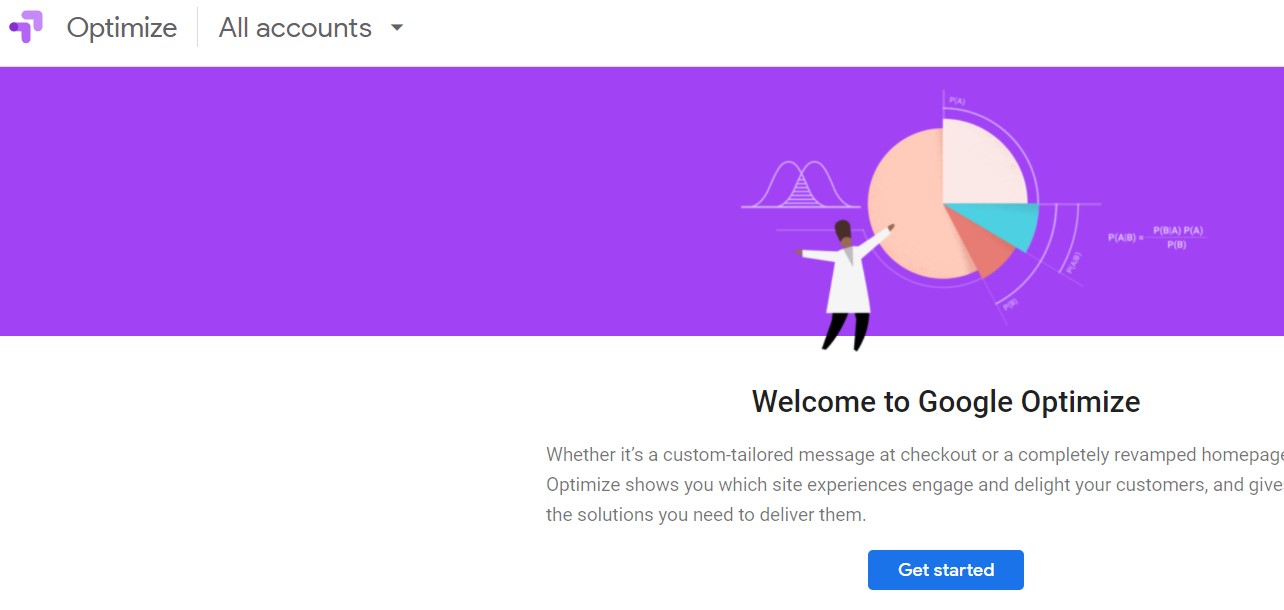 The core of Google Optimize is A/B Tool, the tool for testing different versions of a landing page interface. The free Google Optimize approach can be unsuitable when analyzing large sites. But for working with landing pages, this tool is almost perfect.
A/B Tool is a system most specialized UX testing platforms use. Different testers see a variant of a page with minor changes for each group. This helps choose an option the maximum number of users will like.
Paid Landing Page Optimization Tools
Paid tools for optimizing landing pages can contain significantly more features than solutions from Google. In addition, some of them offer a unique approach to UX optimization.

The landing page of this tool is a worthy role model. Rick Perreault founded the company in 2009, with offices in six countries, including Australia. Unbounce is a no-code drag-and-drop Lego that allows people, even with no coding experience, to create original and attractive landing pages.
This tool can automate page elements. Their display as pop-ups will depend on specific user actions and does not obstruct the page view.
The clients of this agency are Helix, Zola, Fifty & Fifty, Campaign Monitor, and Officevibe.

Leadpages offers a vast list of templates for any task. With the help of interactive elements and a convenient "constructor," users can change them to suit their needs in a few minutes. Before handing over the page to a customer, Leadpages designers pre-test and optimize it. Thus, the customer receives a ready-to-use product that does not require additional refinement.
Leadpages was founded in 2012 with headquarters in Minneapolis, Minnesota, led by Jeanette Dorazio. The company focuses on small businesses and has 40,000 successful cases in its portfolio.
Drip Inc., Vegas.com, GoDaddy, Intuit, Arthur Ventures, and Foundry Group are among the clients and partners.
This firm has offices in the USA, Poland, and Romania. It offers a platform for creating and optimizing landing pages. The platform consists of 6 tools combined into a unified interface.
The company offers tools for personalizing and analyzing visitor data and A/B testing. In addition, the platform allows you to create so-called AdMaps. They show personalized advertising depending on the region where the traffic comes from.
Instapage's client list includes Soundcloud, Vimeo, eBay, Udacity, and HelloFresh.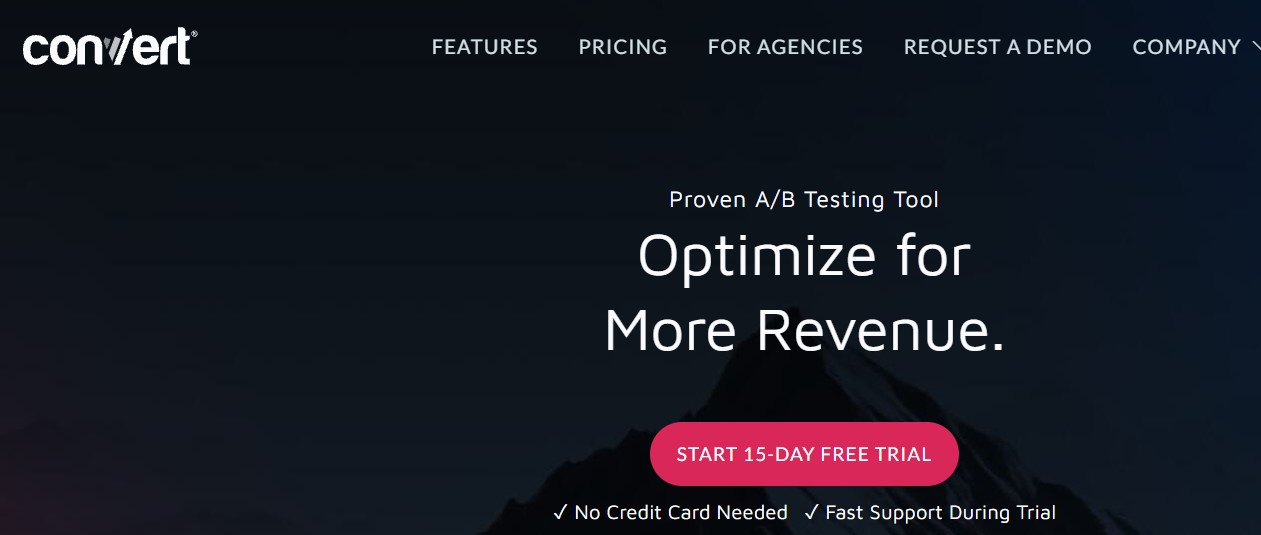 The main product of this company is a tool for UX testing of landing pages. Convert calls itself an alternative to Google Optimize, arguing that while their A/B testing tool costs more, it is significantly more user-friendly. The availability of a 14-day trial period allows you to test this statement in practice without risking money.
Sony and Unicef ​​are Covert's most significant clients, attesting to its effectiveness.
The head of the company is Dennis van der Heijden.

The head of Wynter, Peep Laja, states the main feature is a statistical analysis of the effectiveness of the text on a landing page. Wynter's algorithms scan each message on the page and analyze user reactions. Then, Wynter concludes how much a particular text contributes to increasing conversions.
Wynter's landing page promises to provide real growth of conversions within 48 hours after receiving the order.
The Company works closely with brands such as Drift, Intercom, LastPass, HubSpot, and RingCentral.

HubSpot was founded in 2005 by MIT alumni Brian Halligan and Dharmesh Shah. According to the mission stated on their website, they aim to enable users to pick the most suitable tools. Their main product — CRM platform HubSpot — is supposedly based on this principle. The tool consists of several hubs:
Marketing
Service
CMS
Operations
Each of them can work individually and in combination with others.
Each of them can work individually and in combination with others.
Hubspot's clients are world-renowned companies such as Trello, WWF, Suzuki, VMWare, and Survey Monkey.

The company offers an integrated platform for the centralized management of multiple businesses and an enterprise CMS. Use its Performance Edge tool to test sites and pages. It promises a 64% increase in landing page conversions.
Optimizely boasts the fastest end-to-end landing page testing platform and an impressive list of clients. More than 9,000 companies use its services. Names like IBM, The Wall Street Journal, Discovery Channel, eBay, Pizza Hut, Dolby, and Mocco Food Service speak for themselves.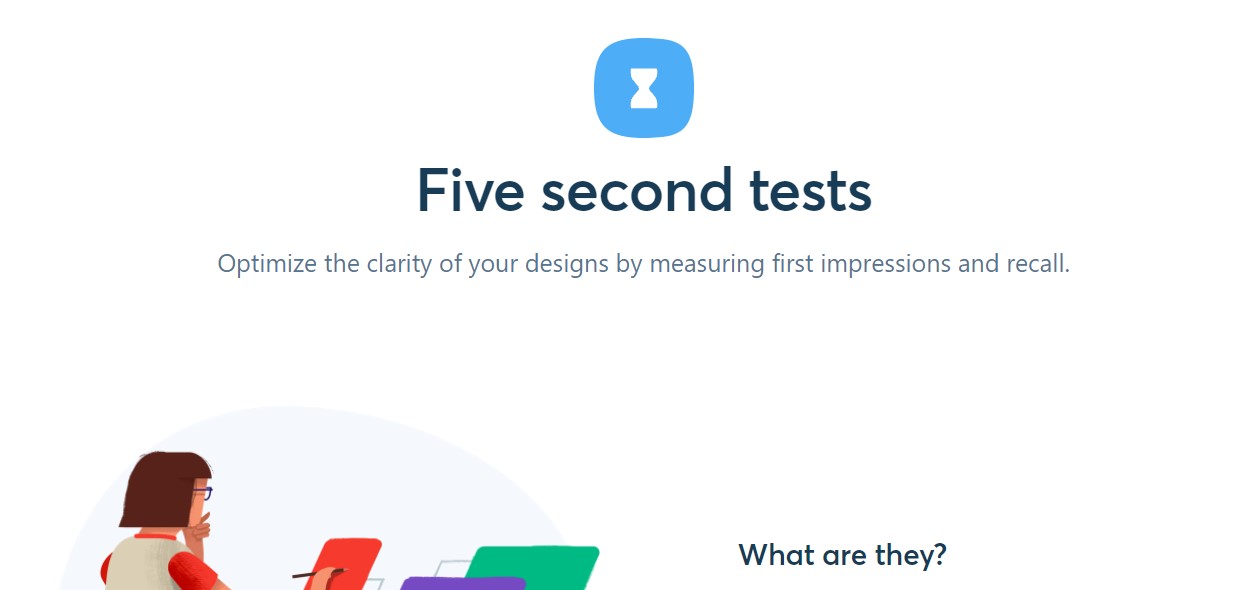 The idea of Five-second tests is that users decide whether to stay on a particular site within the first 5 seconds. Therefore, UsabilityHub conducts short tests to study users' first reactions to the landing page. Then, experts give practical recommendations on page optimization based on a comprehensive analysis of the data obtained.
This five-second approach has profound implications. According to research by psychologists and marketers, in such a blink of time, a visitor unconsciously asks themselves:
What is the purpose of this website?
Is it trustworthy?
Do I need what it offers?
Do I want to stay here?
Your success and your profit depend on his positive answers.
UsabilityHub clients include Google, Amazon, Box cloud service, and others.

Dave Garr and Darrell Benatar founded User Testing in 1999. Besides the United States, it has offices in Scotland and Singapore. The company has won many prestigious annual awards, such as Best Customer Support, Top Rated, and Best Workplaces.
User Testing's solution for optimizing landing pages is called Human Insight Platform. After determining the target audience, testers recruited from non-specialists evaluate the page's attractiveness.
Then the User Testing experts communicate with them, summarize their comments and, on this basis, prepare the recommendations for the landing page owner.
Examples of Effective Landing Pages
Now that we've looked at different landing page optimization tools, let's review some examples of effective landing pages.
One example of an effective landing page is the Netflix landing page. The page is simple and easy to use. It clearly communicates the product's features and benefits. It also includes a call-to-action that encourages visitors to take the desired action.
Another example of an effective landing page is the Dropbox landing page. The page highlights the product's features and includes a call-to-action that encourages visitors to convert.
Finally, the Slack landing page is another great example of an effective landing page. The page is easy to use and navigate. It has a CTA that nudges visitors to take the desired action.
Conclusion
Landing page optimization tools can boost your website's conversion rates. Optimizing your pages makes visitors more likely to take the desired action. You can also ensure your website is optimized for search engine optimization (SEO).
Various optimization tools are available, such as A/B testing, split testing, and more, so the choice should be easy. Besides, a few examples of effective landing pages can serve as models.
If you want to increase your website's conversion rates, try Plerdy for free. See how our landing page optimization tool helps you optimize landing pages and increase conversion rates.