Ready to take your market research to new heights? 💡 Look no further than our meticulously curated list of the "18 best market research tools." Each resource empowers businesses with data-driven insights, guiding them toward informed decisions and strategic success.
The tasks and goals of these top-notch tools include:
Identifying trends and patterns
Uncovering customer preferences and pain points
Gaining a competitive edge in the market
One standout tool in our lineup is Plerdy UX Analysis, a powerful tool that helps you dive deep into your users' behavior. Plerdy UX Analysis provides invaluable insights to optimize the user experience and boost conversions by monitoring and to analyze their on-site interactions.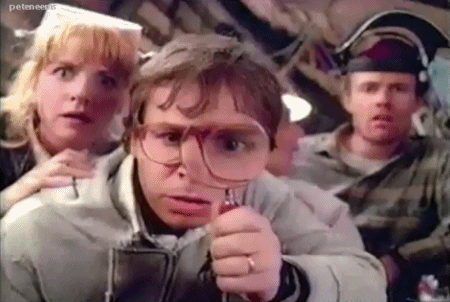 With our list of the "18 best market research tools" at your fingertips, you'll be well-equipped to navigate the dynamic business landscape. Harness the power of these cutting-edge resources, and watch your enterprise flourish as you make well-informed decisions based on solid data.
What Are Market Research Tools?
Market research tools are the ace up your sleeve when understanding your target audience and making informed decisions. These invaluable resources provide businesses with data-driven insights, enabling them to stay in tune with customer preferences and market trends.
Some top-notch market research tools include:
Surveys and questionnaires
Focus groups
Interviews
Data analytics software
Picture yourself armed with a well-crafted survey, diving deep into the minds of your customers. Their feedback offers a wealth of information – essential for refining your products or services. Similarly, focus groups and interviews help to capture the human element, providing context for the numbers.
Data analytics tool, on the other hand, allows you to crunch the numbers and pinpoint patterns. Harness the power of big data to reveal hidden opportunities and make data-driven decisions.
In a nutshell, market research tools are your compass in the ever-evolving business landscape. Equip yourself with these indispensable resources, and you'll confidently navigate the market, leaving competitors in the dust.
Choose The Best Tools For Market Research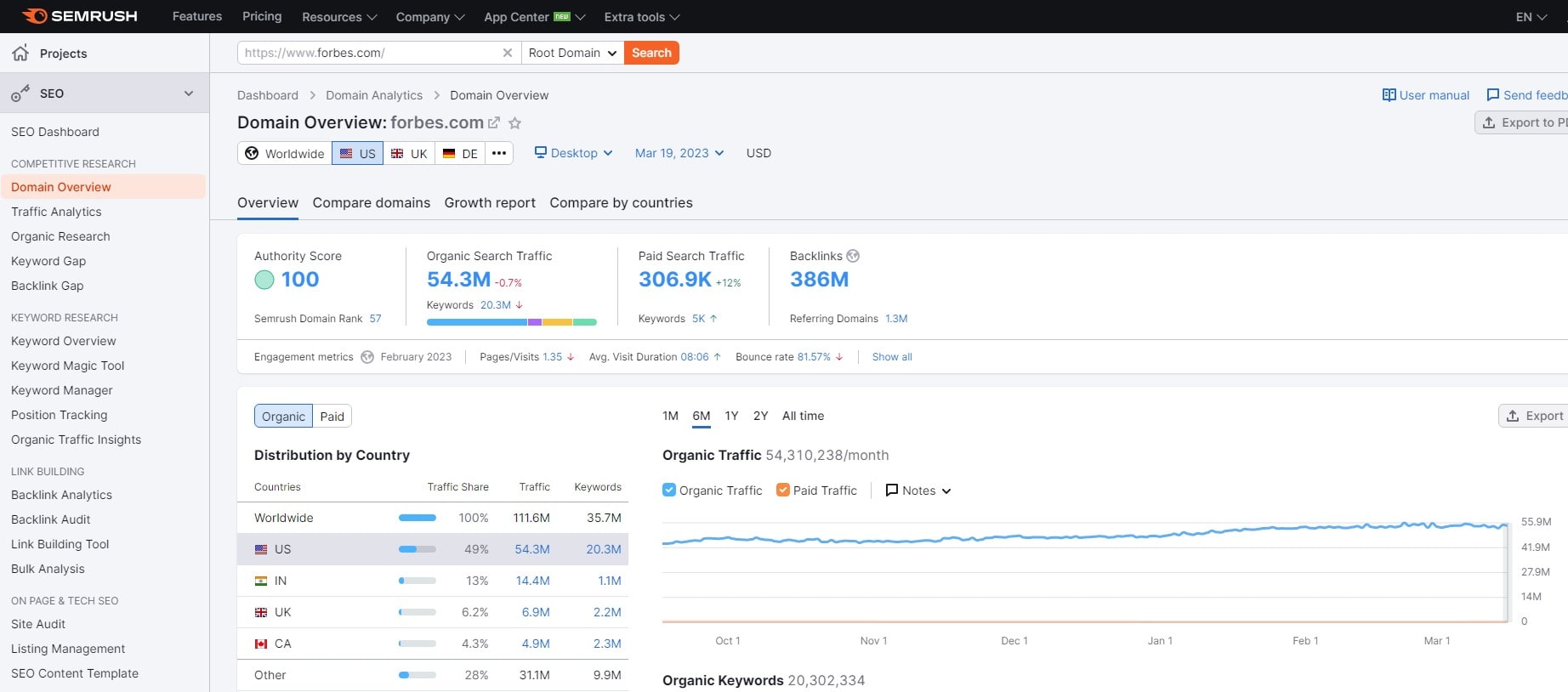 Choosing the best tools for market research is akin to assembling a winning team – you need a diverse mix of players, each with unique strengths, to succeed. You can make data-driven decisions and stay ahead of the competition with the appropriate tools.
To select the perfect market research toolkit, consider the following elements:
Define your goals: Clearly outline your research objectives to identify the most suitable tools.
Budget: Determine how much you will invest in market research tools to narrow your options.
Integration: Opt for tools that seamlessly integrate with your existing software stack for maximum efficiency.
Imagine yourself equipped with a powerful survey platform, delving into the thoughts and preferences of your customers. Combine this with a robust data analytics tool, and you'll be able to identify market trends and uncover hidden opportunities. Remember focus groups and interviews, which provide valuable qualitative insights and humanize the data.
In conclusion, selecting the best market research tools is crucial in gaining an edge over your competitors. Carefully evaluate your options, and you'll assemble a dream team of tools to guide your business to new horizons.
Types Of Market Research Tools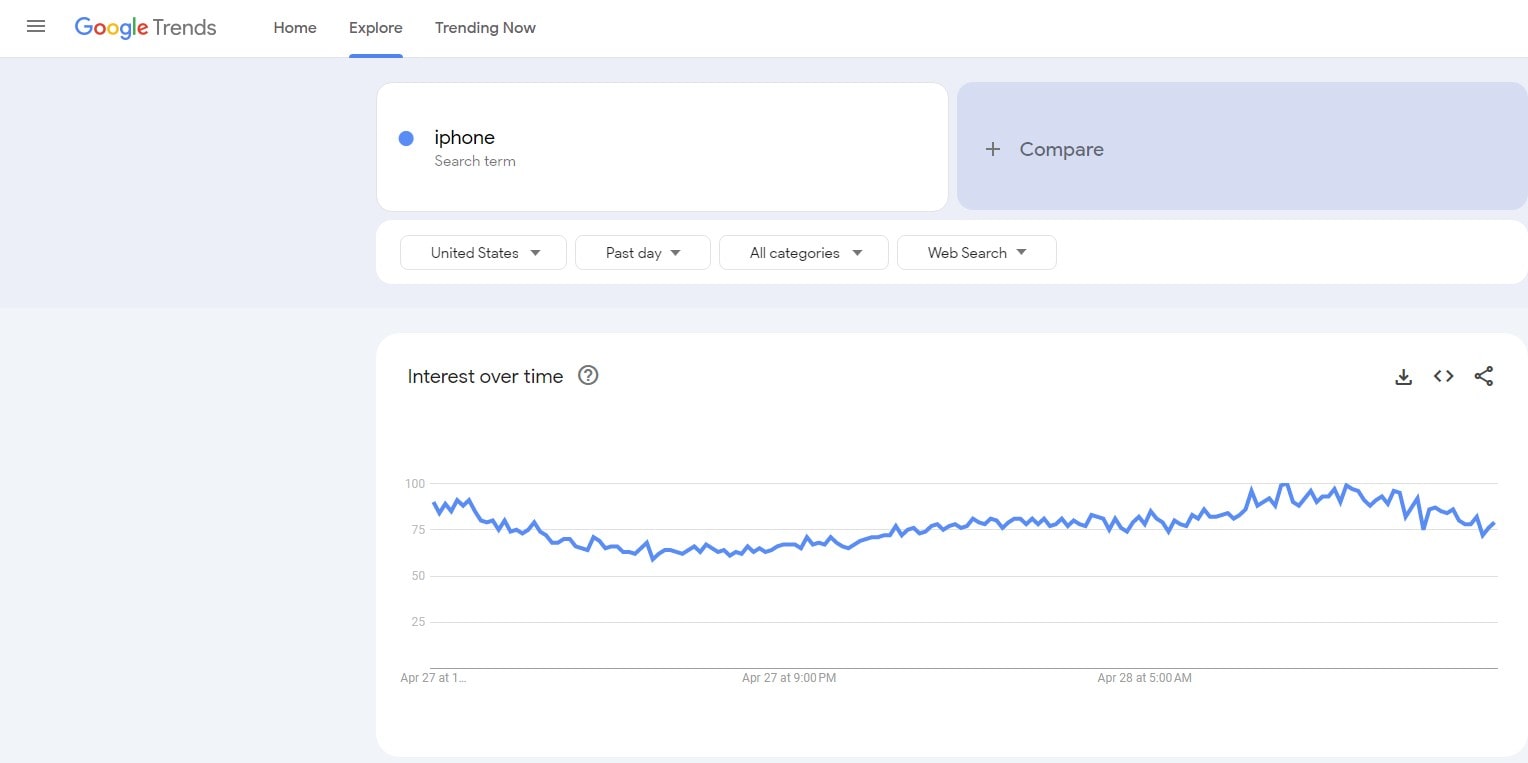 Market research tools come in various shapes and sizes, each designed to help businesses unravel the mysteries of their target audience. The appropriate tool is like the correct ingredient in a recipe—it can make all the difference.
Below is a list of diverse market research tool categories:
For instance, survey tools are an ideal way to cast a wide net and gather feedback from a broad audience. Meanwhile, focus group tools and interview software allow you to zero in on specific groups, gathering in-depth insights to complement the quantitative data from surveys.
On the other hand, data analytics solutions help you sift through the sea of information, enabling you to spot trends and hidden gems easily. Social media monitoring tools bring a unique perspective, allowing you to tap into the pulse of public sentiment and stay in tune with your audience's ever-changing preferences.
Understanding the types of market research tools available is key to unlocking your target audience's secrets. Selecting the right tools will give you valuable insights, enabling informed decisions and long-term success.
List Of The Best 18 Market Research Tools
Embarking on a journey to explore the "18 best market research tools" is akin to venturing into a treasure trove of invaluable resources. With each tool unveiling unique insights, your business will be poised to navigate the market with precision and finesse. Unearth the potential of this comprehensive list, and watch your data-driven decision-making transform your enterprise into an industry powerhouse.

Discover the power of Plerdy Survey – an exceptional market research tool designed to elevate your customer insight. This dynamic tool helps businesses gather valuable feedback from users in a snap, enabling them to make informed decisions and fine-tune their strategies.
Some key features of the Plerdy include:
Effortless customization
Real-time analytics
Multiple question types
Picture this: you're launching a new product to gauge consumer interest. Plerdy Survey steps in, providing you with a tailor-made questionnaire that delves into the minds of your target audience. As responses pour in, you gain an in-depth understanding of their preferences and pain points – a treasure trove of information for any business.
Furthermore, Plerdy Survey's real-time analytics allow you to track survey results easily. Sift through the data, identify market or website trends, and pinpoint opportunities – all within the user-friendly dashboard.
In summary, Plerdy Survey is an indispensable market research tool that empowers businesses to tap into the goldmine of customer feedback. Uncover what makes your audience tick; you'll be well-equipped to cater to their needs and outshine your competitors.

Elevate your online marketing with Semrush – a powerful, all-in-one platform that streamlines SEO, content marketing, competitor research, PPC, and social media marketing. Trusted by leading brands like Tesla, IBM, and Amazon, it delivers measurable results and gives you the edge over your competition.
Uncovering millions of national & local keywords
Analyzing any domain's backlink profile
Running technical SEO audits
Tracking SERP positions daily
Discovering content topics that resonate with your audience
Getting actionable tips for SEO-friendly content
Auditing and improving content based on real-time metrics
Analyzing website traffic and competitor promotion strategies
Optimizing advertising spending at a local level
Scheduling and analyzing social media content
Semrush has been described as a versatile combination of a keyword research tool, Google Trends of the market, Moz, Hootsuite, and SimilarWeb. So don't settle for less – harness the power of Semrush and propel your online marketing to new heights.

Elevate your market research game with Qualaroo – a powerful customer and user feedback software 10x more valuable than email surveys. Obtain actionable insights by asking the right questions at the right time without disrupting your users' experience. Qualaroo offers:
AI-powered analytics & reports
Easy installation without slowing down your page
Delightful & polite question delivery
Qualaroo's Nudges™ help you target specific users, enabling you to collect meaningful feedback from visitors based on their location, visit history, and other factors. Customize these nudges with your branding for a seamless user experience.
Benefits of using the Qualaroo market research tool include:
Gaining user experience insights on design, functionality, and more
Customizable and delightful templates
Advanced targeting for the right users at the right time
Don't let valuable user feedback slip away – try Qualaroo today and enhance your market research capabilities.
Stay ahead in the digital race by leveraging Google Trends – a one-of-a-kind market research tool that unlocks real-time data on trending topics and popular searches. Explore what the United States and the world are searching for, and dive deeper into issues and events the market Trends Data Team curated.
March Madness
World Fact-Checking Day
The Ukraine conflict and war
The 2022-23 NBA season
Coronavirus Search Trends
Moreover, the Google Trends market research tool showcases multiple projects, such as:
Google Frightgeist
The Shape of Dreams
What are we searching for?
Visualizing Google data
Using Google Trends, marketers and content creators gain valuable insights into consumer interests, helping them make informed decisions and craft targeted content. Reviews from users like Larry M., a consultant, praise Google Trends for its ability to provide real-time data on trending subjects and popular searches, supporting interests, research, and content creation. With this powerful tool, stay informed, anticipate market trends, and create content that resonates with your audience like never before.

Dive into SurveyMonkey—a global leader in survey software, where 20 million questions are answered daily. With an intuitive interface and an extensive library of expert-written templates, you'll be off to a flying start in gathering valuable feedback. Catering to various audiences, including employees, customers, and target markets, SurveyMonkey makes collecting feedback a breeze.
Key features include:
Expert-written templates
Easy creation, sending, and analysis of surveys
Flexible pricing and feature plans
Unlock business breakthroughs with specialized toolkits tailored for different roles and industries, such as customer support, human resources, and product management. With over 17 million active users worldwide, SurveyMonkey Audience offers targeted responses from a panel of 175 million global respondents.
Elevate your business with SurveyMonkey's advanced features:
Multilingual surveys
Integration with Salesforce, Marketo, Eloqua, and Tableau
Enhanced governance and security features
Single Sign-On (SSO) and activity tracking through audit logs
Don't just gather feedback—deliver better experiences and drive your business forward. Join the SurveyMonkey revolution today and reimagine your business by harnessing the power of feedback.
Empower yourself with data from Statista – your one-stop market research tool offering insights and facts across 170 industries and 150+ countries. Delve into statistics, forecasts, and studies on many topics, such as social media usage, e-commerce worldwide, electric vehicles, artificial intelligence, sustainability, and the metaverse. Trusted by over 23,000 companies, Statista is the starting point for your research.
Key features:
Comprehensive data on popular topics like Amazon, Apple, Facebook, Google, Netflix, Nike, Starbucks, Tesla, and Walmart
Coverage of various industries, including agriculture, automotive, pharmaceuticals, tourism, wellness, advertising, e-commerce, video games, and virtual reality
Access to market and economic indicators like GDP, health, population, poverty, and terrorism
Forecasts on regions and countries like the European Union, Germany, India, and the United Kingdom
Statista offers a range of account options, from the free Basic Account to the feature-rich Professional Account, which includes access to dossiers, forecasts, and studies. With over 500 researchers and specialists, Statista ensures data reliability and industry expertise. So save time and money on your market research with Statista – your gateway to valuable, comparable, and comprehensive information.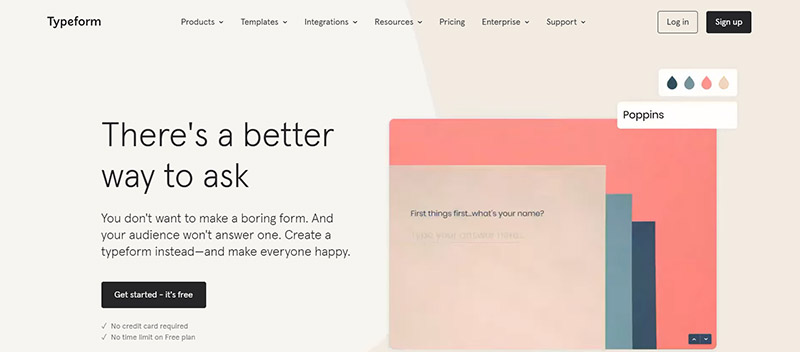 Typeform redefines the way you ask. Say goodbye to dull forms and welcome engaging, interactive type forms. Create captivating forms, quizzes, and surveys.
Human-centric design: One question at a time keeps users engaged, delivering thoughtful responses and higher completion rates.
Visually stunning: Built-in photo and video libraries, custom layouts, and themes showcase your brand in the best light.
Intelligent functionality: Conditional logic enables relevant follow-up questions, turning surveys into conversations.
With Typeform, you'll experience the following:
Seamless creation: Pick a template or start from scratch. No coding is required.
Effortless sharing: Embed on your website, send via email, or share the link.
Comprehensive results: Analyze responses, generate reports, and integrate with your favorite tools.
Trusted by marketers, entrepreneurs, and nonprofits, Typeform is your go-to platform for creating forms that spark joy and deliver results.

Stay inspired and informed with BuzzSumo, the go-to research tool for discovering engaging topics and monitoring real-time market trends. Access a wealth of data, from viral stories to revamped classics, and generate content ideas with the click of a button. Analyze data from 15 minutes to five years, and delve into an archive of over 8 billion articles worldwide.
Market Monitoring
Content Analyzer
Question Analyzer
Backlink Analyzer
Choose from various pricing plans to suit your needs, from Basic to Enterprise, all with the option to save 20% on annual payments. Users praise BuzzSumo for its robust tools and data, such as the Content Analyzer and Content Ideas Generator, which help create targeted content strategies and improve search engine optimization.
Renowned professionals in the field, such as Digital Marketing Expert Matthew Barby from Hubspot and Founder & CEO of SparkToro Rand Fishkin, have endorsed BuzzSumo as an essential tool for their work.

Effortlessly Analyze Your Competitive Landscape with SimilarWeb
SimilarWeb, a comprehensive market research tool, helps businesses succeed online. Boasting an intelligent and extensive view of digital traffic, SimilarWeb provides valuable insights into various aspects of your online presence:
Digital Research: Benchmarking, website & app analysis, industry and audience research.
Digital Marketing: Competitive analysis, SEO & PPC, affiliate marketing, and advertising.
Shopper Intelligence: Customer journey, brand performance, product optimization, and on-site search.
Stock Intelligence: Investment ideation, market monitoring, forecasting, and due diligence.
Trusted by renowned digital brands such as Google, Booking.com, Walmart, PepsiCo, Adobe, DHL, Adidas, and The Economist, SimilarWeb has proven its credibility in the market.
With the SimilarWeb TrafficMeter™ browser extension, gain access to behind-the-scenes analytics for every site online, enabling you to make informed decisions based on real-world web and app performance data. Additionally, SimilarWeb's DigitalRank™ stands as the definitive measure of the digital world, reflecting over a decade of investment and innovation.
SimilarWeb offers tailored solutions for digital marketing, digital research, sales, stock, and shopper intelligence, catering to your unique needs and driving increased ROI and revenue. With competitive pricing and customized quotes, SimilarWeb ensures the perfect fit for every business.

Elevate your business with Qualtrics – the ultimate research tool for market insights and high-performing teams. This cutting-edge software empowers you to deliver outstanding experiences across every digital and physical touchpoint. With XM for Customer Frontlines, People Teams, and Strategy & Insights, Qualtrics has something for everyone.
Key features include:
Customer Frontlines: Optimize contact centers and improve experiences at every touchpoint.
People Teams: Engage teams, enhance manager effectiveness, and make data-driven decisions.
Strategy & Insights: Design products people love, increase market share, and accelerate growth.
Qualtrics is trusted by top companies such as Samsung, Coca-Cola, Sony, Johnson & Johnson, Citi, Spotify, and Toyota. With over 10 billion experience profiles, 3 million frontline users, and 2 billion analyzed conversations, it's no wonder 85% of Fortune 100 companies choose Qualtrics.
Get started with Qualtrics CoreXM today and unlock the potential of your data. Explore testimonials and case studies from satisfied customers who've seen the benefits firsthand.

Introducing Latana, the ultimate brand performance tracking solution that provides accessible, data-driven insights for your brand's impact. Forget relying on gut feelings to gauge your campaign's success; Latana offers an innovative approach for thriving in your industry and fostering enduring connections with your target audience.
With Latana, you'll benefit from:
Comprehensive brand metrics without the hassle of complex research projects.
Insights to inform your growth strategy and comprehend your target market.
Target audience analysis for optimized marketing planning.
Monitoring brand competition and the impact of your marketing efforts.
Trusted by some of the world's most innovative brands like Blinkist, Headspace, and Udemy, Latana ensures top-notch data quality, making it actionable and convincing across your organization. The intuitive dashboard allows you to create custom charts and export raw data easily.
Discover how industry leaders such as N26 and Headspace utilize Latana to elevate their brand performance. Dive into brand bites for detailed performance analysis of companies like Netflix, The North Face, and Sephora, or explore Brand Battles to compare diverse brands in various industries. Latana Brand Analytics offers everything you need to master marketing and accelerate growth.

Discover the Power of Tableau: Actionable Analytics for All
Tableau, the leading market research tool, gives teams real-time insights to grow businesses. Tableau offers:
Analytics for everyone: With an integrated platform that's easy to use, Tableau transforms the way people interact with data, no matter their skill level.
Unrivaled community: Connect with over a million like-minded members, learn, grow, and be inspired in the Tableau Community.
Trusted leader: Organizations of all sizes rely on Tableau to become more data-driven.
Experience Tableau's Key Features:
Real-time insights with Data Cloud
Comprehensive analytics for analysts, executives, IT, and business users
AI-driven analytics and predictions through CRM integration
Tableau's user-friendly interface allows you to create interactive, shareable dashboards and reports and connect to various data sources. Furthermore, its customization options make it a versatile solution for all your data visualization needs. Tableau's seamless integration with Salesforce and Einstein AI delivers advanced data analysis and customer insights.

Elevate your SEO strategy and outshine your competitors with Ubersuggest, an all-in-one market research tool that streamlines your efforts and maximizes results. Developed by renowned digital marketing expert Neil Patel, Ubersuggest simplifies the complex world of SEO with its user-friendly interface and powerful features.
With Ubersuggest, you can:
Create a project to track and improve your SEO traffic
Monitor your SEO health and receive daily status updates
Get alerts about critical issues on your website
Organize and save your SEO research and content
Ubersuggest offers a range of affordable pricing plans to suit your needs, with a 7-day free trial for new users. This versatile tool covers you whether you're an individual, a small business, or an enterprise.
Users rave about Ubersuggest's easy-to-use interface, comprehensive keyword coverage, and valuable insights.

Introducing NielsenIQ, your one-stop solution for comprehensive market research and consumer insights. With a revitalized look and an unwavering commitment to delivering value, NielsenIQ is ready to transform your understanding of the world.
Key offerings include:

Beauty Inner Circle: A subscription-based solution providing in-depth insights into the beauty industry, curated by experts.
Global Sustainability Hub: Discover global consumer outlooks and sustainability market trends that drive buying behavior.
NIQ Omnisales: Capture integrated online and offline sales data for true omnichannel measurement.
In addition to these tools, the NielsenIQ Partner Network streamlines your search for the right solution to meet your business needs. Handpicked by a pool of thoroughly vetted partners, you can rest assured that your data management is in capable hands.
At NielsenIQ, diversity and inclusion are at the heart of its century-old legacy, fostering an environment where employees can thrive. With a focus on providing clients and employees with the most granular details for the big picture, you'll be inspired to envision the future and take decisive action.
Don't just take our word for it; check out the employee reviews praising NielsenIQ for its supportive colleagues, excellent learning opportunities, and work-life balance. Although the pay may not be the highest, working for a well-known company in the market research sector will undoubtedly look great on your resume.
Amplify your business with NielsenIQ, a reliable partner committed to giving you the Full View™ of consumer intelligence.

Introducing Upwave, the cutting-edge analytics platform designed for brand advertising. As a powerful market research tool, Upwave delivers real-time, top-of-funnel measurement and optimization across various platforms – CTV, Digital, Social, Linear, and Addressable.
Upwave's unified cross-media measurement platform offers:
Daily updated results for continuous brand impact monitoring
Data visualization for exportable presentations and reports
Optimization recommendations for immediate, actionable decisions
On-target audience profiling and reach with demographic insights
Downloadable results for customized visualizations
Real-time norms accounting for seasonal effects
Customizable dashboards to monitor crucial KPIs
Tactic-level controls for in-depth effectiveness analysis
With glowing endorsements from industry and market leaders, Upwave has proven its mettle as a preferred partner for top businesses. From driving consumer sentiment on creative messaging to demonstrating brand-based business outcomes, Upwave's innovative solutions and powerful analytics showcase the full brand-building value of its unique technical capabilities.
Stay ahead of the competition by making your brand advertising more impactful. Let Upwave's software and data make every brand dollar count, empowering you to optimize and enhance your campaigns easily.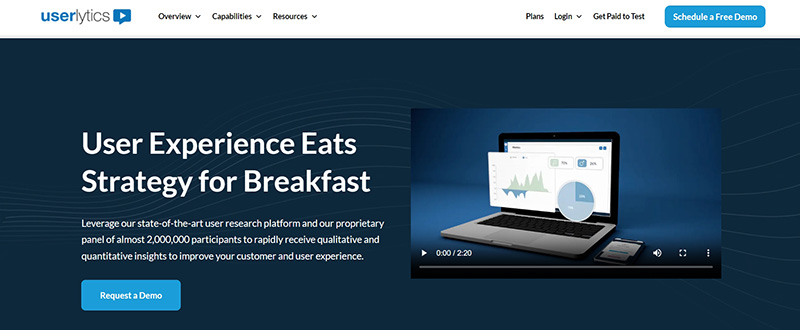 Elevate your customer and user experience with Userlytics, a cutting-edge market research tool that connects you with a global panel of nearly 2 million participants. Leveraging this expansive panel will uncover valuable qualitative and quantitative insights to refine your digital assets.
Why Userlytics Stands Out:
Unlimited Access: Collaborate with your entire team without restrictions or extra fees. Democratize research across all departments.
World's Largest International UX Panel: With nearly 2 million participants from 150+ countries, recruit the ideal user for your research needs.
Professional Peer Support: Our experienced Professional Services team provides comprehensive support from test planning to insight analysis and detailed recommendations.
Userlytics empowers you to create the perfect user experience in just four easy steps:
Determine your study topic to pinpoint the insights you need from your target customers.
Create your study using our advanced UX tools and methodologies.
Select participants and preview your study. Then, we'll handpick the perfect participants for you and manage the rest.
Receive results and analysis with highlight reels, transcriptions, advanced metrics, and more.
Unleash the potential of unlimited accounts, studies, and features with our Enterprise plan, offering a personalized approach to suit your business needs. From unmoderated to moderated testing, website, app, prototype testing, and sentiment analysis, our plans are tailored to help you unlock invaluable insights for your business's success.
Boost your user experience and make data-driven decisions with Userlytics – your go-to platform for comprehensive market research.

Introducing SpyFu: A Must-Have SEO and PPC Research Tool
SpyFu is a comprehensive and user-friendly platform designed to elevate your SEO and PPC campaigns. With impressive features, SpyFu delivers crucial insights into your competitors' strategies and lets you make informed decisions for your digital marketing efforts.
Key Features:
Backlinks Builder
Keyword Research
Rank Tracking
SERP Analysis
Compare Domains
Boasting over 200,000 monthly users and a 4.5-star rating on G2Crowd, SpyFu provides detailed information on your competitors' keywords, ad copy, and backlinks. The platform's historical data lets you track the evolution of your competitors' strategies over time, offering a deeper understanding of the market.
SpyFu's data spans 7 billion results across 109 million domains, revealing the top strategies used by industry leaders and smaller competitors alike. This powerful tool allows you to organize ideas into actionable plans and increase traffic and revenue from day one.
Experience an array of benefits with SpyFu:
Instant access to backlink strategies, ranking history, and top pages
Keyword tracking and custom reports
User-friendly interface, perfect for both competitive and keyword research
Access to valuable data for prospecting and identifying high-potential leads
Choose the SpyFu plan that suits your needs, and unlock unlimited access to essential data for dominating your competition.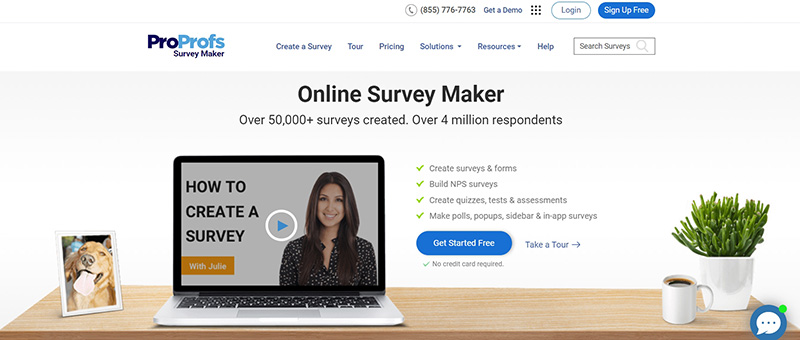 ProProfs Survey Maker is the ultimate market research tool designed to create visually appealing and engaging surveys, quizzes, and forms. With over 50,000+ surveys created and four million+ respondents, this platform offers a seamless experience to gather valuable insights.
Key features include:
100+ expert-designed templates and 100k+ ready-to-use questions.
Customization options: add your colors, logo, and branding.
Diverse question types: multiple-choice, NPS, checkbox, rating scale, and more.
Sharing capabilities: via a link, social media, or embedding on your website.
ProProfs Survey Maker stands out with its versatility, catering to various needs:
Build NPS surveys for performance benchmarking.
Create quizzes, tests, and assessments for effective learning.
Make polls, popups, sidebar, and in-app surveys for instant feedback.
ProProfs Survey Maker offers a simple, user-friendly experience:
Choose from 100+ ready-to-use templates.
Add scoring and branching to questions.
Customize with your colors and logo.
Share via social media or embed on your website as a link.
In a nutshell, ProProfs Survey Maker is the ideal solution for businesses seeking to dominate their market. It provides a user-friendly and efficient platform for creating engaging surveys and forms, collecting valuable data, and staying ahead of the competition.
Bottom Line
As we wrap up our exploration of the "18 best market research tools," it's crystal clear that the right arsenal of tools can be a game-changer for any business. Market research tools streamline data collection, provide valuable insights, and enable companies to stay ahead of the curve. From Plerdy UX Analysis to niche-finding software, these resources are instrumental in helping businesses thrive.
To recap, here are some common goals of market research tools:
Identifying market trends and patterns
Uncovering customer preferences and pain points
Gaining a competitive edge in the market
💡 Don't miss the opportunity to use the market research tools mentioned. For instance, Plerdy offers a comprehensive UX analysis to optimize conversions. Try it and watch how your business benefits. After mastering these strong tools, explore market research tools. Use them to paint a vivid picture of your target audience, uncover hidden opportunities, and steer your business toward success. So, don't hesitate any longer – invest in these top-notch tools and watch your business flourish.