MailMunch is a powerful lead generation and email marketing tool designed to generate leads and turn visitors into repeat subscribers and loyal customers.
MailMunch is a popular lead generation solution that allows you to generate leads by easily embedding additional forms on your website. More than 50,000 companies currently use MailMunch. This service allows users to quickly create professional subscription forms without writing code or technical knowledge.
Best 10 Mailmunch Alternatives
Mailmuch is not a unique solution on the market; that's understandable. However, to give you a better picture of what is offered, we have selected 10 Mailmunch alternatives.
#1. Emercury Alternative to Mailmunch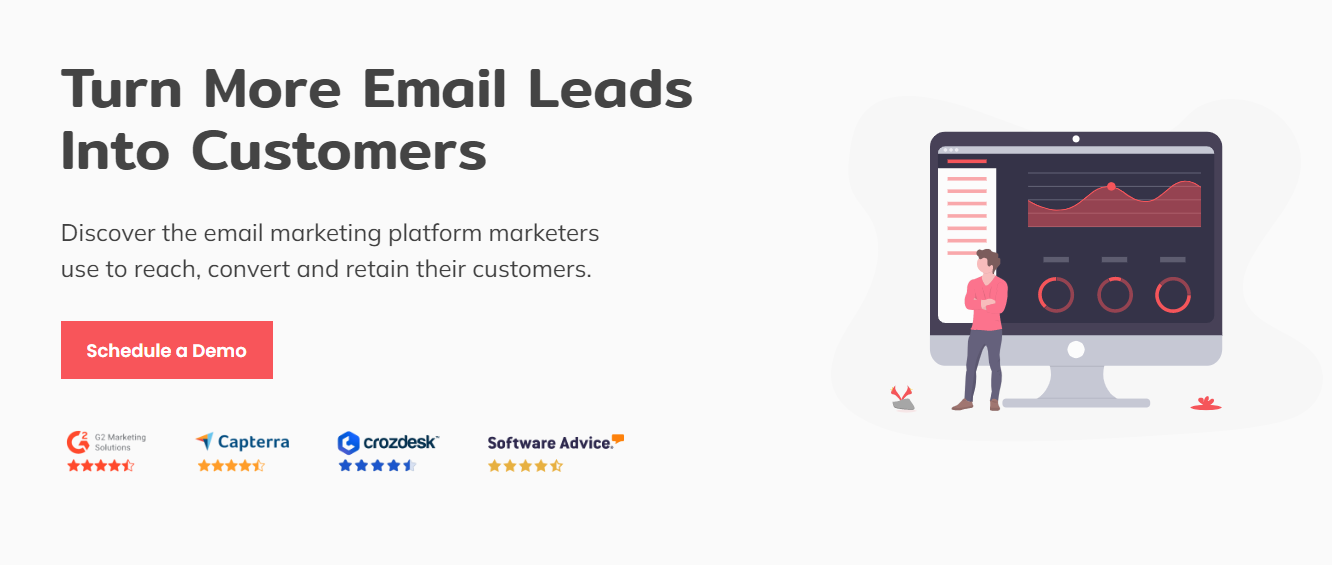 Emercury is a cloud-based email marketing solution for entrepreneurs, bloggers, speakers, marketers, and developers. Features of this Mailmunch alternative include:
A/B testing;
template management;
WYSIWYG email editor;
image library;
campaign management and more.
Emercury enables users to manage and nurture leads, create single or multiple broadcast campaigns, run tests on specific campaigns and automate response emails based on subscriber behavior. Michael Batalha is the president. This Mailmunch alternative is headquartered in New Jersey, US.
#2. MailerLite Alternative to Mailmunch

MailerLite is a collection of tools for effective email marketing. You can create letters, manage subscribers, and much more with it.
Features of this Mailmunch alternative are as follows:
drag-and-drop email editor;
built-in photo editor;
email templates for mobile devices;
adaptation for mail clients;
image hosting;
email personalization;
loading layouts;
subscriber management;
import subscribers from TXT, Excel or CSV, and much more.
Ignas Rubežius is a founder and SEO. This Mailmunch alternative is headquartered in San Francisco, US.
#3. Mailchimp Alternative to Mailmunch

MailChimp is a web service for managing lists, adding new subscribers, creating campaigns, and viewing reports. You can easily create a campaign on your work PC and start sending it from the mobile app.
What is unique about the Mailmunch alternative? Take a look:
List management: track list growth, search for people near your current location, filter by group, and more;
Campaign distribution: view all campaigns in one place, schedule and distribute them. You can start compiling a campaign in the office and continue working on the mobile app;
View reports: the mobile apps give you instant access to all your campaign statistics, including revenue reports.
Ben Chestnut is co-founder and CEO of this Mailmunch alternative. It is headquartered in Atlanta.
#4. Freshmarketer Alternative to Mailmunch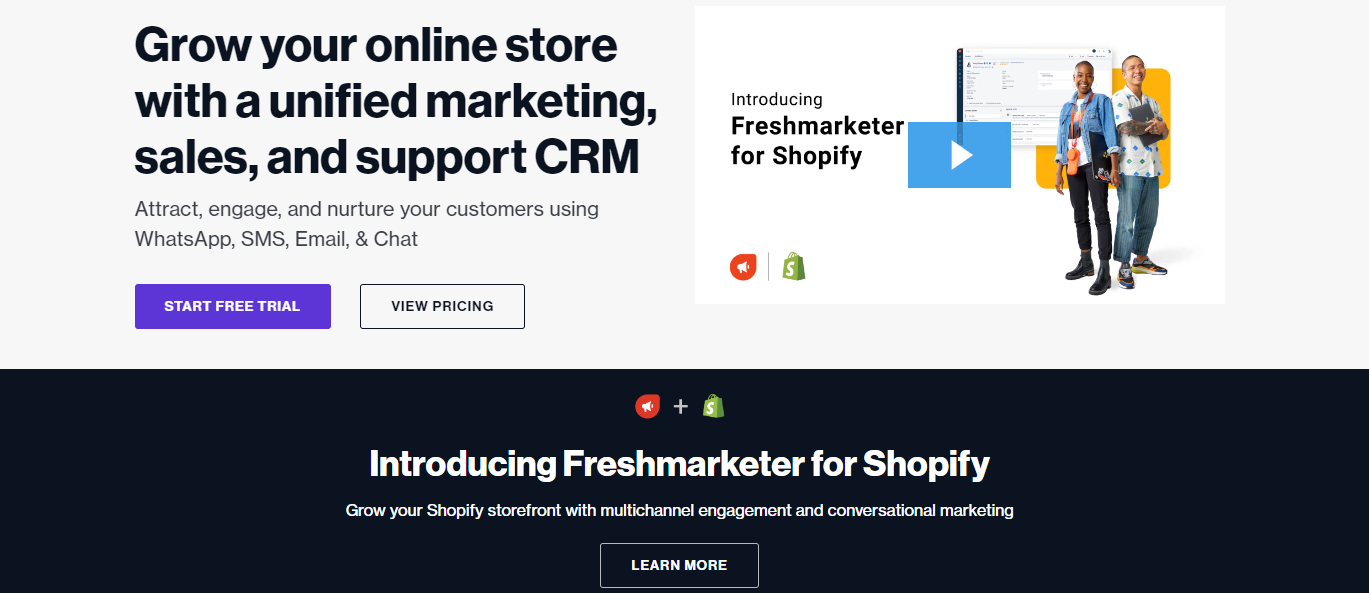 Freshmarketer is a service for optimizing websites and increasing conversions through diverse instruments. Helps convert site visitors into customers through specific optimization techniques.
Main features of this Mailmunch alternative include:
data segmentation;
A/B testing;
extension for Chrome;
heat maps, click and scroll view;
data integration;
scheduled reports;
audience targeting;
URL testing;
traffic and conversion tracking;
insights and funnels.
The co-founder of this Mailmunch alternative is Girsh Mathrubootham. It is headquartered in California, US.
#5. SmartReach Alternative to Mailmunch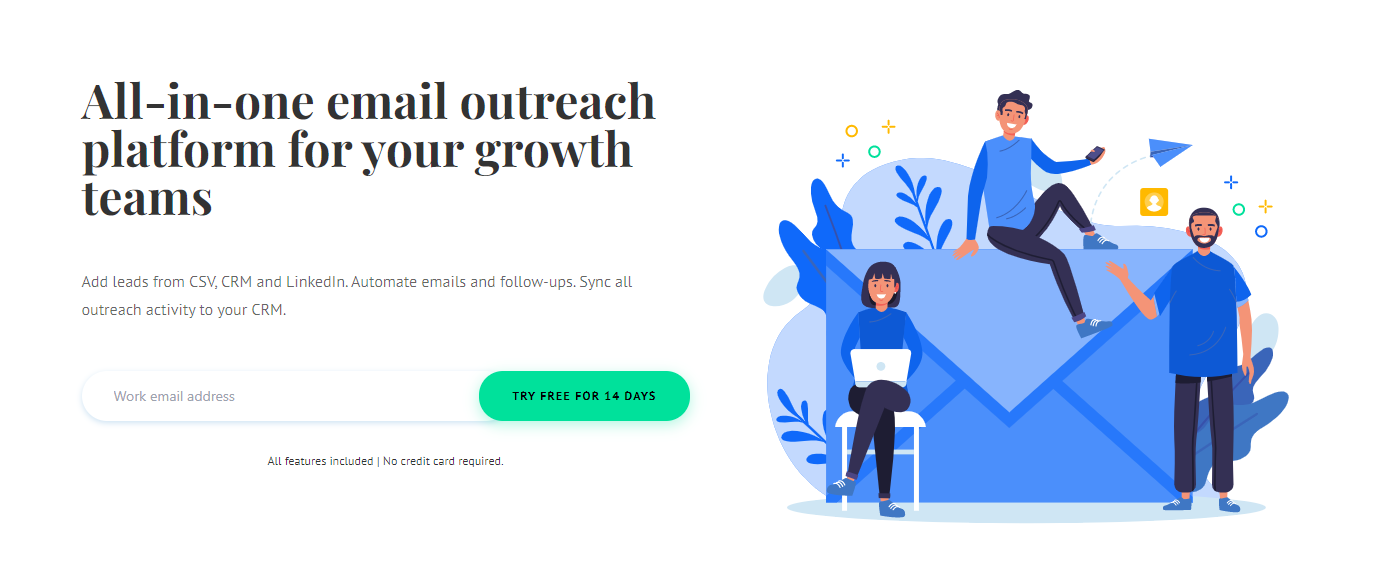 SmartReach is what you need if you are a power user looking for a feature-rich cold email solution. With advanced hyper-personalization and smart scheduling, you can send emails in your prospect's time zone, and your emails will have a better chance of getting a response. Here are several top features of this Mailmunch alternative:
campaign management;
lead capturing;
A/B split testing;
team collaboration tools;
smooth integration;
email personalization.
This Mailmunch alternative is headquartered in Telangana, India. The founders are Akhilesh Betanamudi and Prateek Bhatt.
#6. SendinBlue Alternative to Mailmunch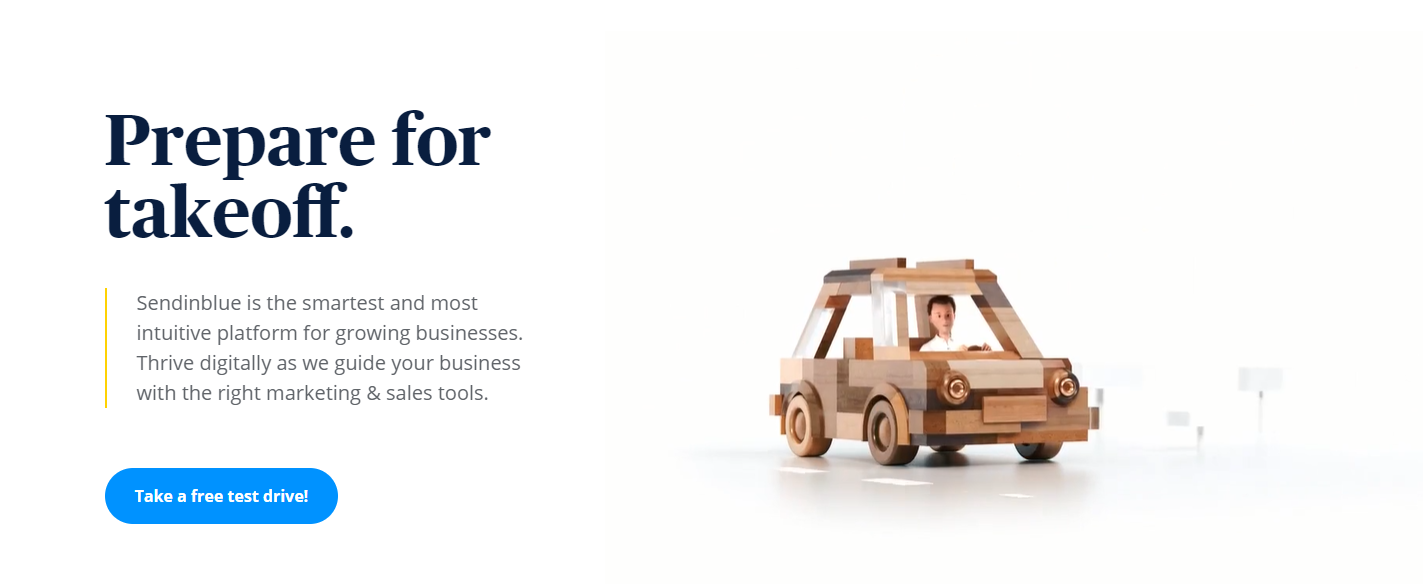 SendinBlue is an online email marketing service with self-service features for sending emails and SMS messages.
Here are several nice features of this Mailmunch alternative:
advanced planning;
letter constructor;
contact book with import;
import HTML;
WYSIWYG editor;
image hosting;
customer analytics;
access to SMTP service;
dedicated IP to access email from your domain.
The founder of this Mailmunch alternative is Armand Theberge. The headquarters are in the center of Paris.
#7. MailSend Alternative to Mailmunch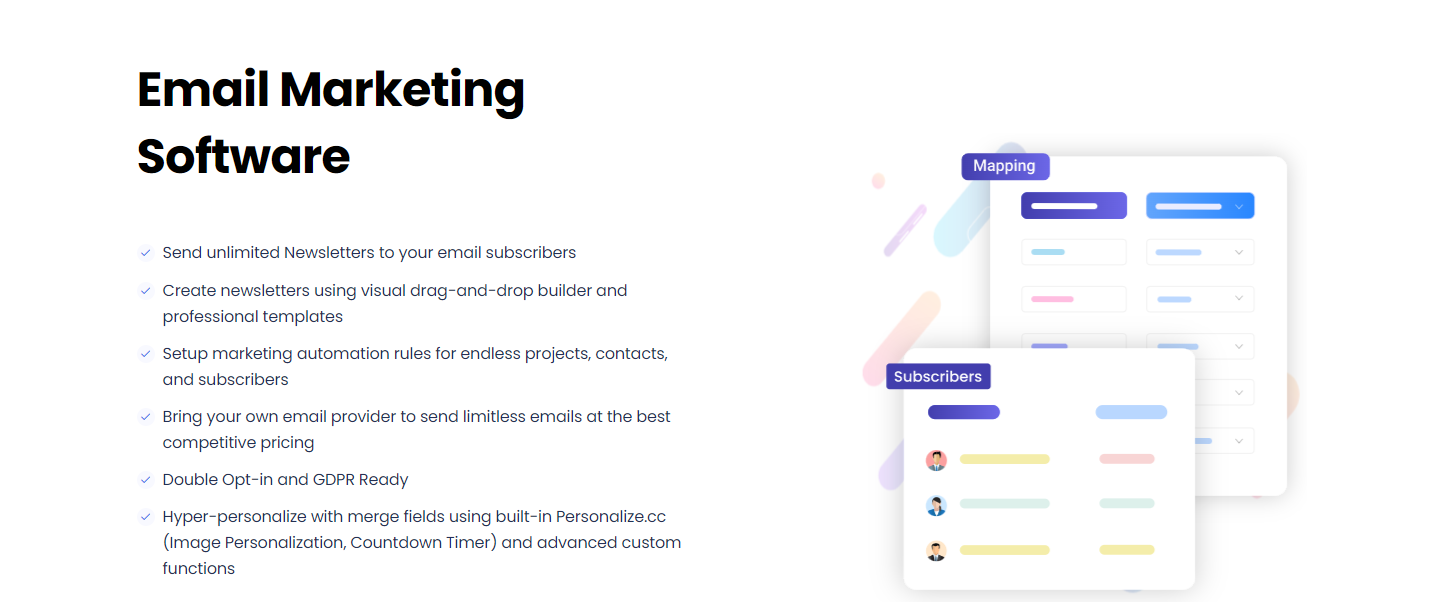 MailSend is a newsletter builder and email marketing solution by 500apps. It helps businesses email campaigns and creates visually appealing newsletters, forms, or email templates. Features of this Mailmunch alternative include:
sending unlimited newsletters;
creating newsletters using a builder;
double opt-in and GDPR ready.
It is headquartered in New York. The founder is Eric Allman.
#8. Mayple Alternative to Mailmunch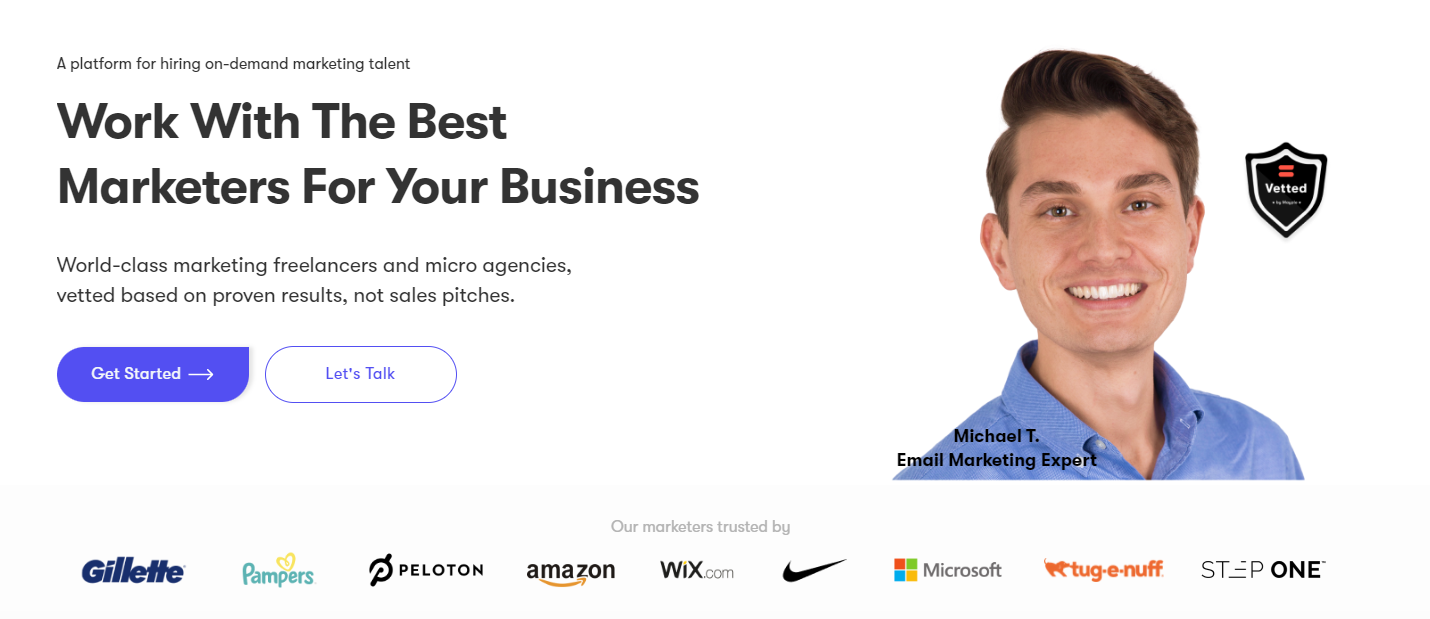 Mayple is a marketplace to help businesses find digital marketing freelancers. Unlike other freelance marketplaces, this Mailmunch alternative vet all signups and provides ratings of skillsets in a process. It then provides an onboarding questionnaire to help connect businesses with the best marketing resource. Here are the main benefits of the Mailmunch alternative:
rigorous freelancer screening process;
tiered marketing plans according to client budget;
the company provides ongoing monitoring and quality assurance.
Omer Farkash is the co-founder and CEO. The company is headquartered in Tel Aviv, Israel.
#9. Poptin Alternative to Mailmunch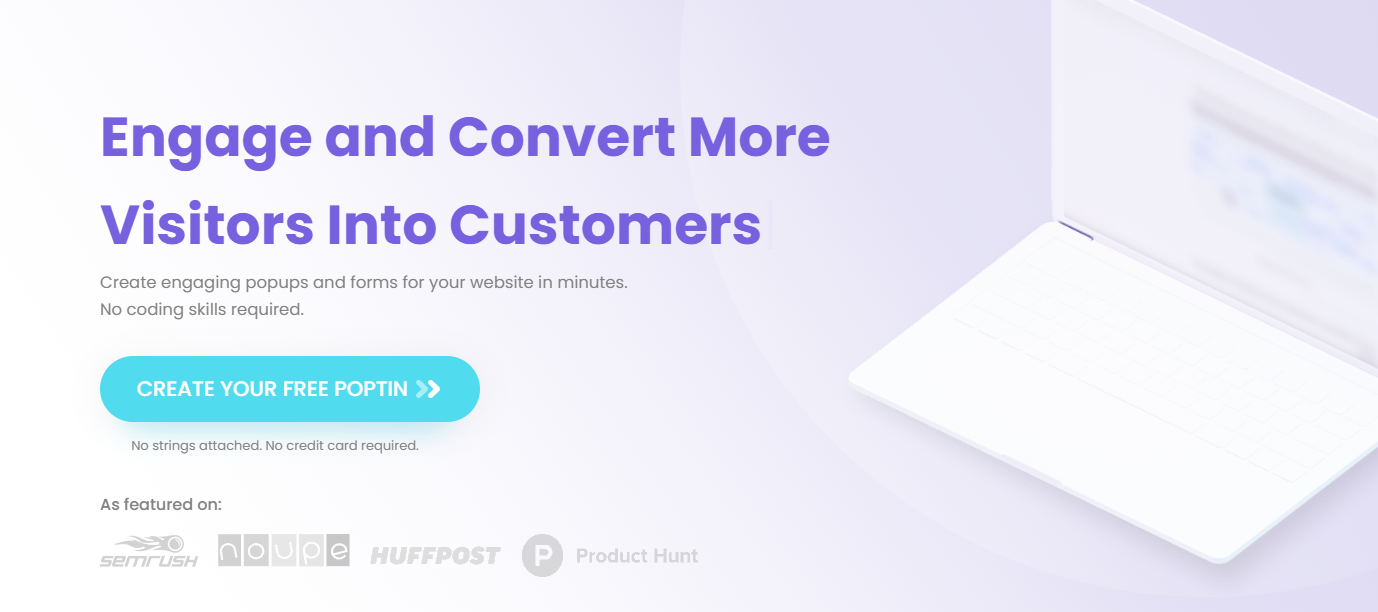 Poptin is an editor for creating contact forms. You will find ready-made templates that are easy to customize for your store. Here are the top features of this Mailmunch alternative:
templates;
good design tools;
a wide variety of popup types (lightbox, sidebar, floating bar, etc.); complete ESP;
A/B testing;
templates;
managing accounts;
seamless marketing.
The founder is Tomer Aharon. It is located in Tel Aviv, Israel.
#10. SmartrMail Alternative to Mailmunch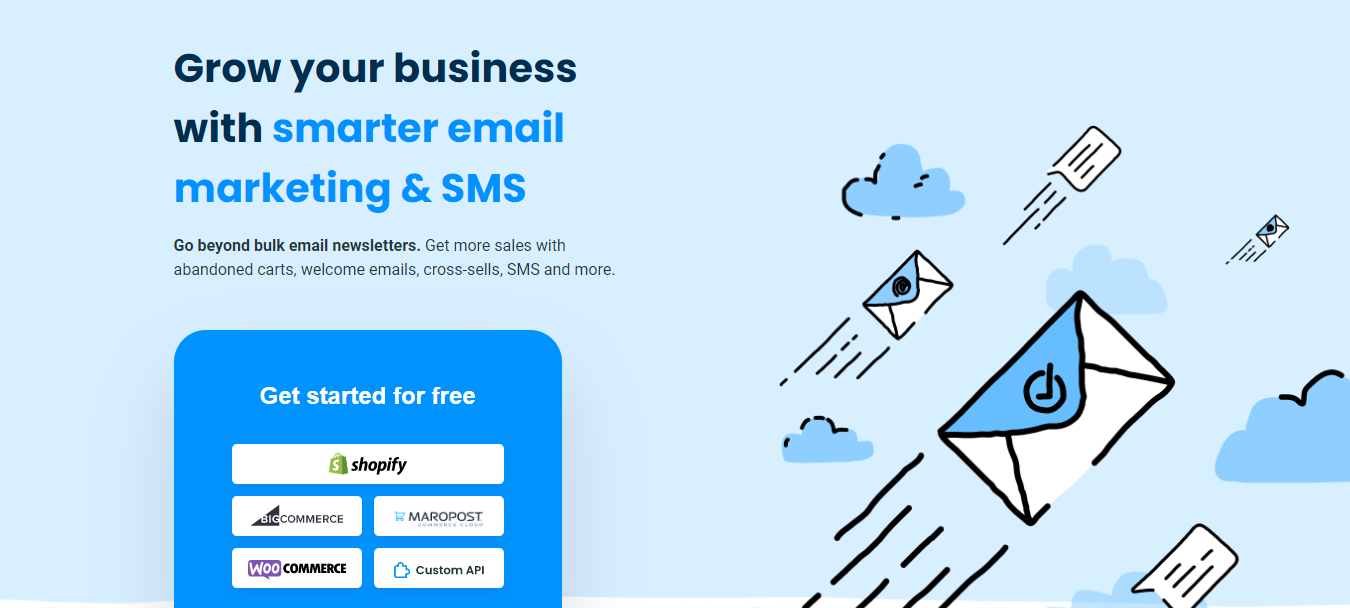 SmartrMail is another Mailmunch alternative worth your attention. This marketing tool for eCommerce shops helps send personalized shopping emails to generate more revenue. The main features are as follows:
subscriber management;
list management;
reporting/analysis;
mobile-optimized emails and more.
The company is headquartered in Melbourne, Victoria. The founder is George Hartley.
Pros and Cons of using Mailmunch
No review is full without opinions from real users! Here are several user opinions on this tool.
What do you like best about Mailmunch?
Of course, I love that it's FREE. But getting 125 new subscribers to our email list in less than a year is sweet! Not something we have been able to accomplish with paid ads or any social media campaigns so far. Also, the easy-to-use format!
What do you dislike about Mailmunch?
I love it all! I have no complaints.
What do you like best about Mailmunch?
It's very easy to use, and it looks great. The popup window jiggles a little bit, and that feature makes people look at the popup window before automatically closing it. I also like that you can add a video from YouTube to play right after people enter their email and name to encourage people to look into all their folders to confirm the email. It is easy to integrate Mailmunch with other email services. Integrating Mailmunch with my website/blog was easier than integrating Convertkit forms to wordpress.org. Since then, I have switched to GetResponse as an email provider, but I have had such good results with Mailmunch that I just kept the popup window.
What do you dislike about Mailmunch?
There are only a few templates you can use for the popup window in the free version. That's about it. Everything else I like.
What do you like best about Mailmunch?
Simple, free, does what it says it'll do. Cute templates as well.
What do you dislike about Mailmunch?
I could go for a couple more templates, but it's no big deal.
What do you like best about Mailmunch?
I like sending unlimited emails to contacts for a fixed price for an entire year.
What do you dislike about Mailmunch?
Sometimes when I take mailmunch, it fails to load the graph and some part of the statistics. It is a bug of mailmunch software. But it is okay. It doesn't occur all the time.
What do you like best about Mailmunch?
It's user-friendly and does not need much effort to understand how to build a beautiful-looking newsletter from scratch. I have been using Mailchimp for many years, so moving to mailmunch was very effortless.
The interface reminds me a lot of the WordPress interface, which is great since I also use WordPress. When many of the applications I use have the same UI, it makes the whole process much smoother.
What do you dislike about Mailmunch?
It's a bit too simple looking. It's great for the UX, but it does not inspire me when I use the application. It would do great with some small tweaks to the UI to make it more stylish.
What do you like best about Mailmunch?
This morning I was trying to create a landing page in another program, and I thought, "Why am I not using Mailmunch for this? It would make my life easier!" I'm no fan of tech headaches, so I'm super thankful for how easy Mailmunch is to use. And I love how it easily integrates with my list. So I'm sticking with Mailmunch!
What do you dislike about Mailmunch?
The only frustration I've ever had with Mailmunch is that I don't know the CSS to customize the width of my form. But it's never really been a problem. The forms I create still get me lots of subscribers!
Conclusion
All of these tools will make your work process much more convenient. Choose based on reviews, and you will clearly understand what to expect. All the tools we offer are reputable, so that you can choose any.