Shopping cart abandonment is one of the most frustrating realities of eCommerce. Every time a customer adds an item to their cart, abandoning it before completing their purchase, eCommerce businesses lose revenue. But there are ways to reduce cart abandonment and encourage customers to complete their purchase. From providing multiple payment options to offering free shipping, these 15 tips will help you maximize customer conversion and reduce shopping cart abandonment. By making minor changes to your checkout process and optimizing the customer experience (CX), you can increase conversion rates, 🚀 boost sales, and improve customer satisfaction.
What's so Bad About Shopping Cart Abandonment?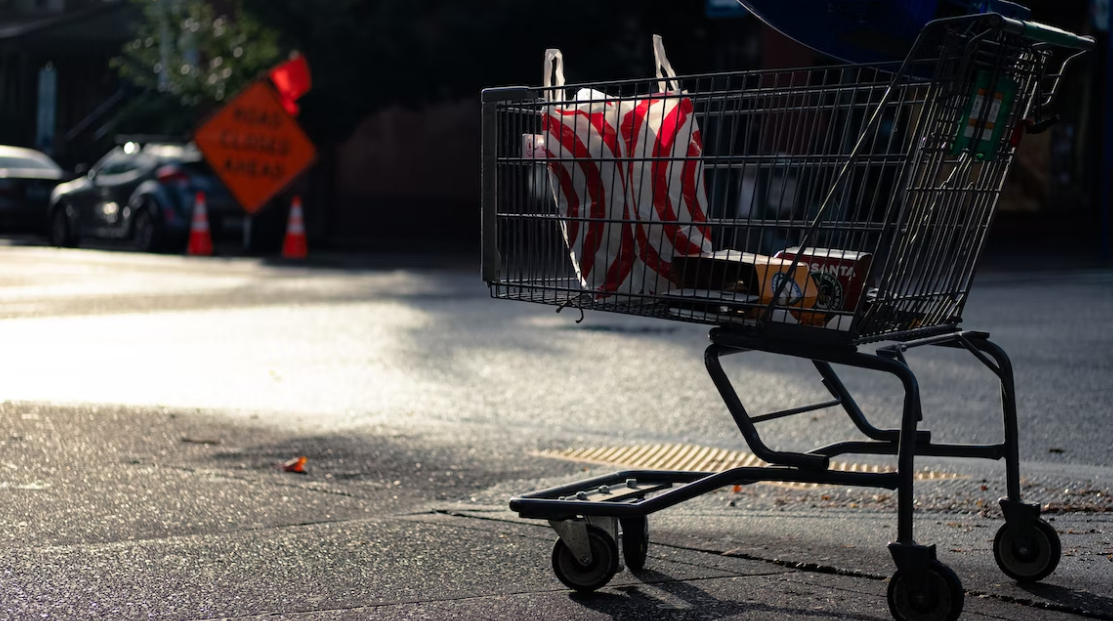 There are a few reasons why shopping cart abandonment is a business problem. First, it's a waste of marketing resources. Think about it – you've spent money to drive traffic to the site and get people interested in products. But if they abandon the cart, you've essentially wasted that money.
Second, abandoned carts can negatively impact the conversion rate. This metric is a key performance indicator for e-commerce businesses; even a slight decrease can significantly impact the bottom line.
Finally, shopping cart abandonment often means something wrong with the checkout process. If customers have difficulty completing a purchase, they'll likely go to a competitor's site, where the process is more straightforward.
How to Reduce Shopping Cart Abandonment
So, how can you reduce shopping cart abandonment and win back lost sales? Here are fifteen proven strategies.
Offer Free Shipping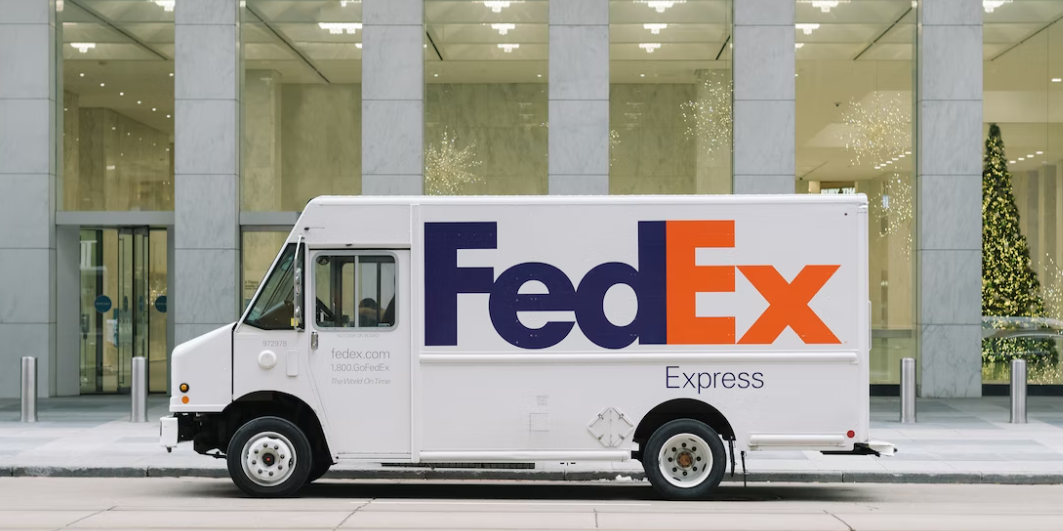 Shopping cart abandonment is a real bummer. You've spent so much time selecting items, adding them to your cart, and checking out, and then your enthusiasm fades and you click away without completing your purchase. It's like you come to the grocery store and load your cart, but when you get to the checkout, you suddenly remember that you left your wallet at home. What to do to avoid this? Of course, you should offer free shipping! It is a sure way to give your customers an incentive to shop. When customers know they don't have to worry about calculating shipping costs, it makes a difference when it comes to completing a purchase. So, if you want to reduce your shopping abandonment rate, free shipping may be the answer. Don't hesitate to try it and see how it works for your business.
Use Heatmap Tools to Identify Friction Points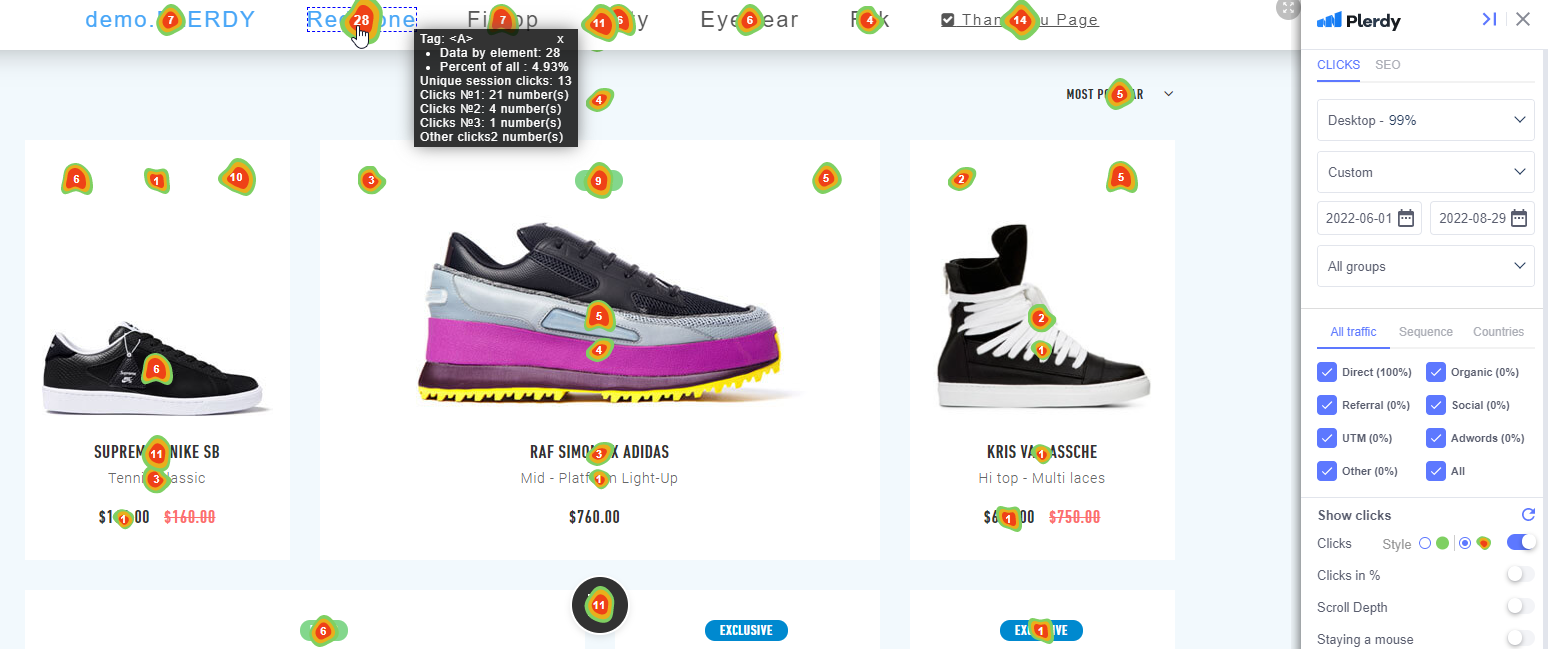 If you're unsure where the checkout process is going wrong, heatmap tools can be valuable. Heatmaps track where users click on a website and can help you identify areas of friction.
There are several different heatmap tools available, but one of the best is the Plerdy website heatmap tools.
Once you have a heatmap, take a look at where users are clicking and identify any areas that could be causing friction. Then, make the necessary changes to the checkout process to reduce friction and improve the user experience.
For example, seeing many users clicking on the "back" button during checkout could indicate something is wrong with your process. In this case, you might consider simplifying the checkout process or adding more clarity to CTAs to avoid shopping cart abandonment.
Provide Multiple Shipping Options
The dreaded shopping cart abandonment: it's something that no online store wants to experience. Well, if it is the case – provide multiple shipping options! Studies show that customers are more likely to complete their purchase when they can access different shipping options. By allowing customers to choose the shipping option that works best for them, you can ensure they don't abandon their cart. Plus, it's a great approach to show your customers that you value their time and preferences. Sure, it's not a foolproof solution to the issue of shopping cart abandonment, but it's certainly a good start. So if you want to give your customers a choice they crave, consider offering multiple shipping options. It might be the key to reducing shopping cart abandonment and keeping customers returning.
Make the Checkout Process Easy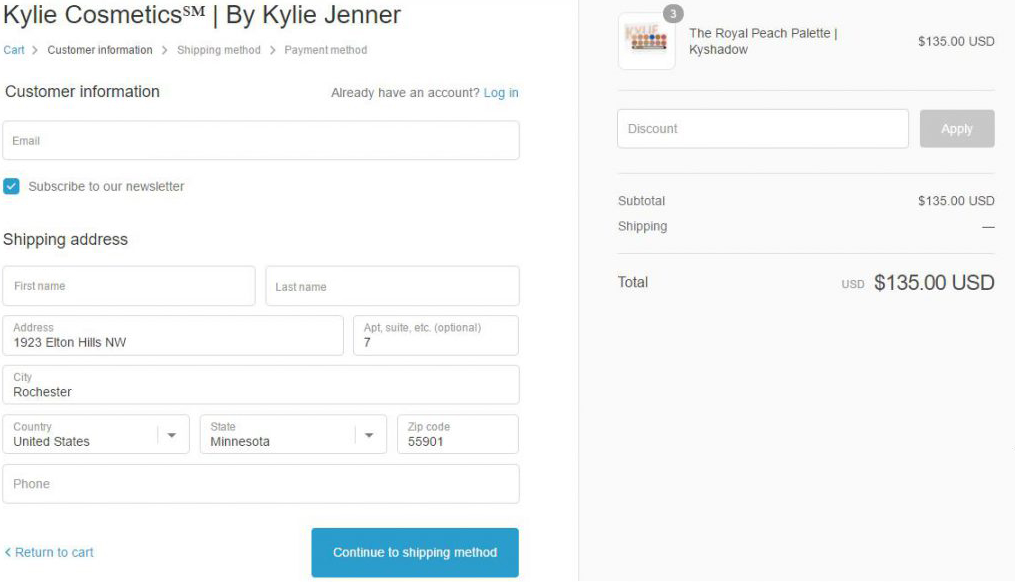 The checkout process is another major factor in online shopping; cart abandonment is real. If the process is too long or complicated, customers will get frustrated and go to a competitor's site that is better funded.
To avoid this, ensure your checkout process is as easy and streamlined as possible. It means including only the essential fields, such as shipping address and payment information. You should also provide a progress indicator, so clients know how many steps they still need to make.
In addition, make sure that the checkout page is well-optimized for mobile devices. With more and more people shopping on their phones, making sure your checkout process is mobile-friendly is essential since cart abandonment also happens on mobile devices.
Allow Guest Checkouts

Have you ever shopped online, filled your cart, and realized that you must sign in to your account to check out ? It may seem like a minor inconvenience, but it can often lead to cart abandonment (a potential customer will go to a 🚪 competitor). A recent study showed that nearly 70% of online shoppers abandoned their carts due to a complicated checkout process ( too many fields or too many steps). That's why it's crucial to have a guest checkout option. This way, customers can quickly and easily purchase items in their cart without having to create an account. It is also helpful to give customers the option to save their shopping carts (based on a cookie in the browser, if you clear the cache, the shopping cart is deleted), as this can encourage them to return and complete the purchase. Therefore, if you want to reduce the number of abandoned carts, ensure you give customers the option to check out as guests. It might just save their shopping experience – and your profits!
Display Trust Symbols
When customers shop online, they want to be sure that personal information is safe and secure. It is especially true when clients need to enter credit card information during checkout.
To reduce cart abandonment, displaying trust symbols on the checkout page is essential. These symbols, such as the Better Business Bureau logo, show clients that your site is legitimate and that information is safe.
Other such symbols to use which will help avoid shopping cart abandonment include SSL certificates, trust seals, and security badges. By displaying them on the checkout page, you can reduce customers' concerns and increase their chances of completing purchases.
Offer Live Chat Support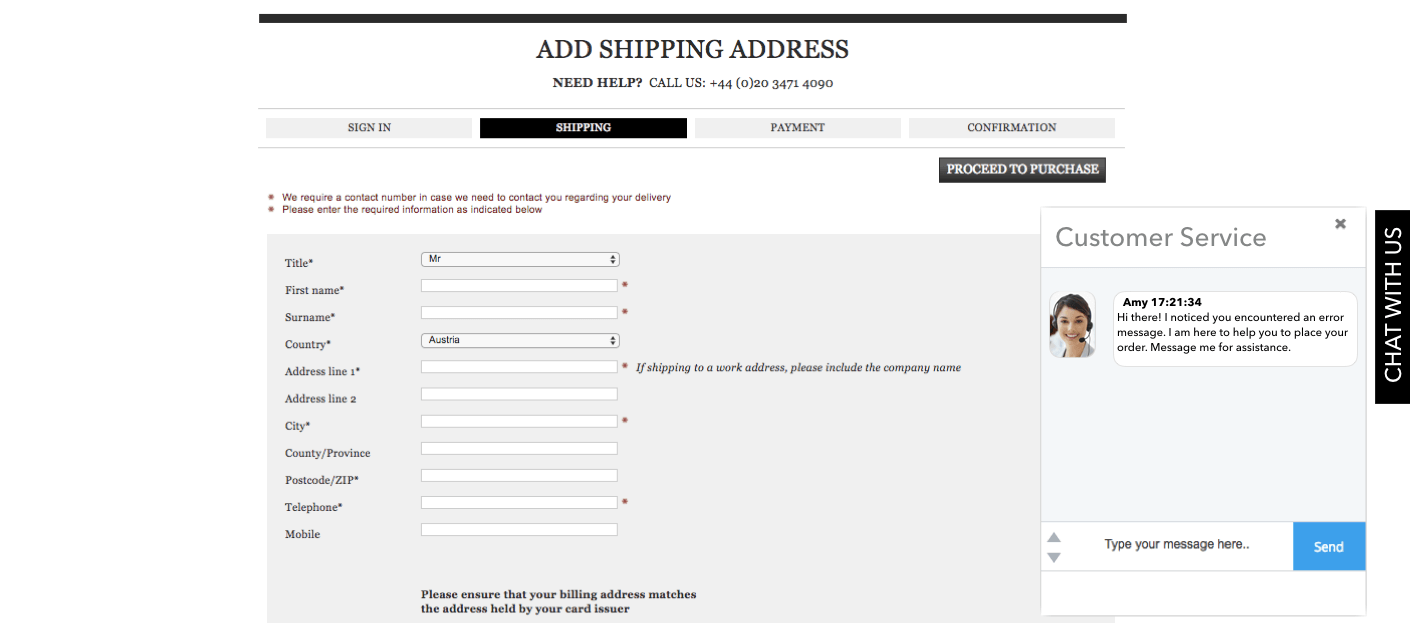 Have you ever been shopping online and had a nagging question you wanted to clear up but couldn't because there was no one to ask? Well, it's happened to all of us at one time or another. But with live chat support, you no longer have to worry about abandoning your shopping cart halfway through a purchase. With live chat support, you can get your questions answered in real-time and continue with your purchase. And these are not only questions about the product – you can ask about shipping times and returns policies or even get help troubleshooting a problem. Live chat support makes shopping online a much more enjoyable experience and can help reduce shopping cart abandonment. So next time you're shopping online, to take advantage of live chat support – it might be the difference between a successful purchase and an abandoned cart!
Clarify Your Return Policy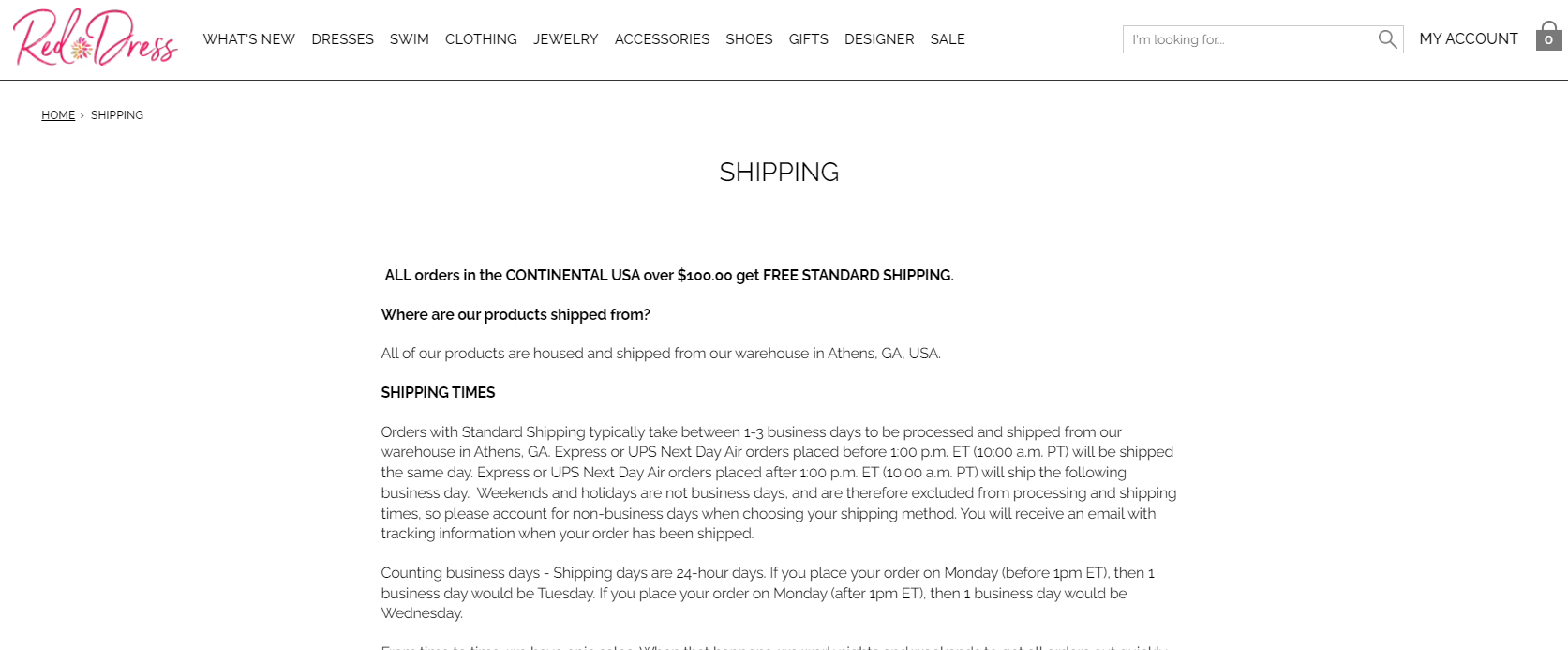 Customers want to know that they can return an item if they're not satisfied with it. It is especially true if they're unsure about the size or fit of an item.If your return policy is unclear, clients may hesitate to purchase. To avoid this and reduce cart abandonment simultaneously, ensure the return policy is clear and easy to find. There are plenty of ways to do this – include a link to the policy on the checkout page or display it in the site's footer.
Not only will this build confidence with your customers, but it will also reduce the likelihood of them returning an item. If they know they can return an item, they'll be more likely to make a purchase, helping you avoid shopping cart abandonment issues.
Mark Pierce, CEO of Cloud Peak Law Group, says, When customers are confident in their purchase, they're much less likely to abandon their shopping cart. In addition, returns are a normal part of eCommerce. By having a well-designed return policy, you can increase sales and decrease shopping cart abandonment.
Speed up Your Website
Another major factor in online shopping is site speed. If the site is slow, customers will get frustrated and go to a competitor's site.
To reduce cart abandonment, make sure the site is fast and responsive. You can optimize images and use a content delivery network (CDN) like Cloudflare.
A CDN is a network of servers that deliver user content based on location, which can be a significant advantage as it can speed up the site for users far from the server. In addition, a CDN can improve your site's security and reduce the risk of DDoS attacks.
Offer Discount Codes

Discount codes can be a great way to reduce shopping cart abandonment. Customers who see a discount code are more likely to complete their purchase, as they don't want to miss out on the savings.
You can display discount codes in many ways, such as on your checkout page or in abandoned cart emails. You can also offer discounts to clients who sign up for the email list.
Discount codes are a great way to reduce cart abandonment and increase sales. However, you should only offer discounts if you can afford to do so and if it's a good return on investment. Otherwise, you may end up losing money on your offers.
Add Social Proof Signals
Do not underestimate the influence of social proof – potential customers usually tend to check the actions of others on the site. Moreover, they lean on these actions to make their own decisions. If your brand fails to provide enough social proof, the customers will find it hard to trust you. Social proof signals can efficiently boost your credibility via user-generated content. It comes in the form of testimonials, reviews, ratings and more.
You can effectively use social media channels to demonstrate your customer trust – tweets, Facebook ads and comments, and Instagram posts will share current customer thoughts and tell the potential audience about the base use cases and the number of successful deals and sales. Make your customers speak for you via social proof signals – a proven way to reduce cart abandonment.
Use Plerdy Exit-Intent Pop-up
Once you manage to bring a new visitor to your site, it will be a regrettable failure to let him go without a purchase. Exit-intent pop-up technology allows you to change this scenario and encourage your potential customer to spend more time on your site. A pop-up window appears on the screen at the very moment when a user is about to leave. What information may force him to change his mind and draw him back to the site? It can be a kind of incentive you are ready to offer – a coupon code, a free trial, free delivery and so on.
With Plerdy Pop-Up software, you will easily convey the right message to your audience. Exit-intent pop-up windows with a relevant call to action will contribute to your conversion funnel and decrease bounce rates.
Offering Multiple Payment Solutions
The absence of the preferred payment method is one of the most common and unfortunate reasons for cart abandonment. However, the integration of multiple payment options will efficiently increase customer retention. The ability to choose the payment channel will immediately broaden your shopping audience. The explanation is simple enough –generation X will opt for the ability to use debit and credit cards, while younger customers will prefer alternative methods. Millennials and Gen X will use mobile wallets, various payment applications, and even digital currencies.
So treat it as a good practice to offer your customers a good mix of several payment options so they can stay on the site and select a convenient payment channel.
Send Email Reminders about Cart Abandonment
What is the purpose of this email? It is a marketing tool to gently remind the customer he added some items to the shopping cart on the site and did not complete the purchase. This friendly tactic encourages customers to return to the site and check out. Even if they do not always bring the desired result, thousands of abandoned cart emails can significantly change your annual revenue.
To make the most of this non-invasive approach, add some incentive to the email – coupon offers, delivery discounts and other call-to-action elements. And do not forget to personalize a text you add to the reminder – take information from the data you collect about your customers.
Use Session Replay Software for Analyzing Shopping Cart Abandonment
The ability to play back a user's session on your site is one of the best ways to find and fix UX design issues. Session replay software allows site owners to learn all details of user experience. This information will demonstrate how potential customers navigate your site and why they leave it without making a purchase.
Plerdy Session Replay software allows you to apply special filters and focus only on meaningful data instead of wasting time and rewatching lengthy videos. Understanding user behavior on your site enables you to find the reason for the high cart abandonment rate and develop site optimization strategies to minimize it.
Conclusion on how to Reduce Shopping cart Abandonment
Reducing shopping cart abandonment can be a significant advantage for businesses, increasing sales and improving client loyalty.
Clarifying the return policy, adding progress indicators to the checkout process, and offering discount codes are all ways to help with this. While these methods are essential, boosting site loading speed is one of the most effective ways to keep clients from leaving the site.
Using a content delivery network (CDN) and optimizing images, you can ensure that the site is fast and responsive. It will keep customers happy and encourage them to return in the future.