First, sign in to the Plerdy admin panel and copy the script with your unique identifier.
Then, go to the FTP client admin panel and connect to the server with the data of the necessary website.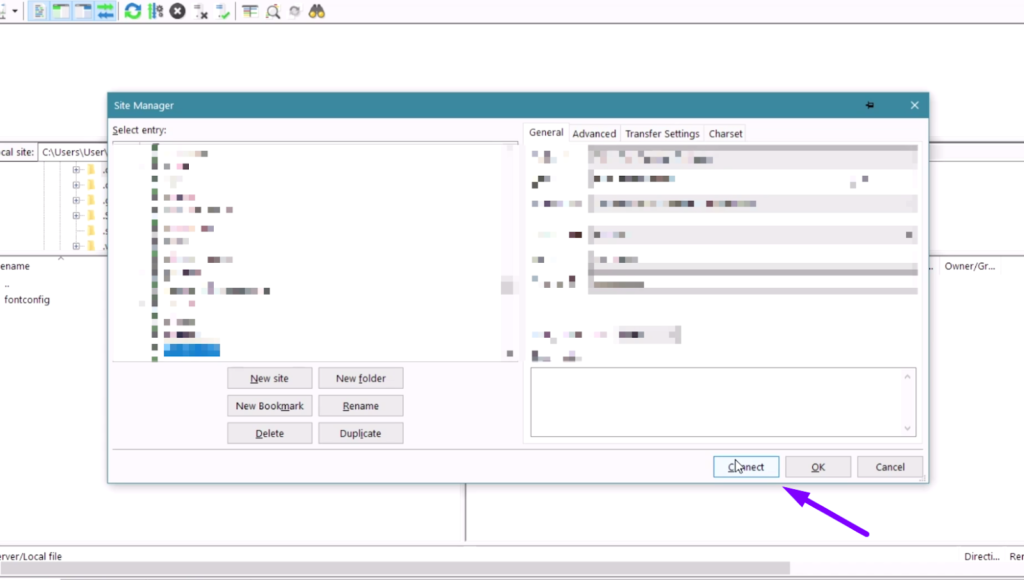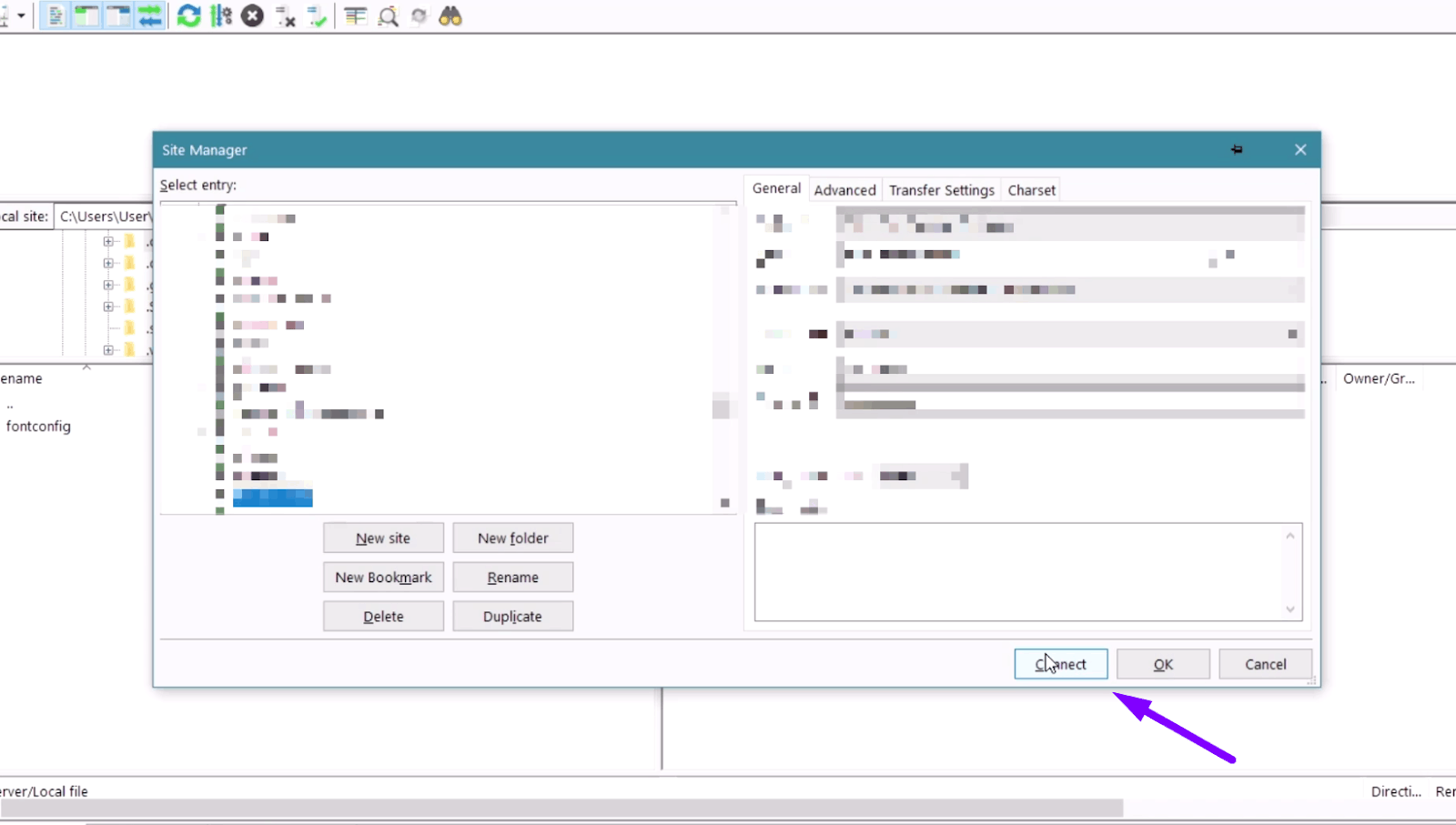 In the window with your website files, find the necessary template file with the closed body tag. In this case, it's main.tpl file.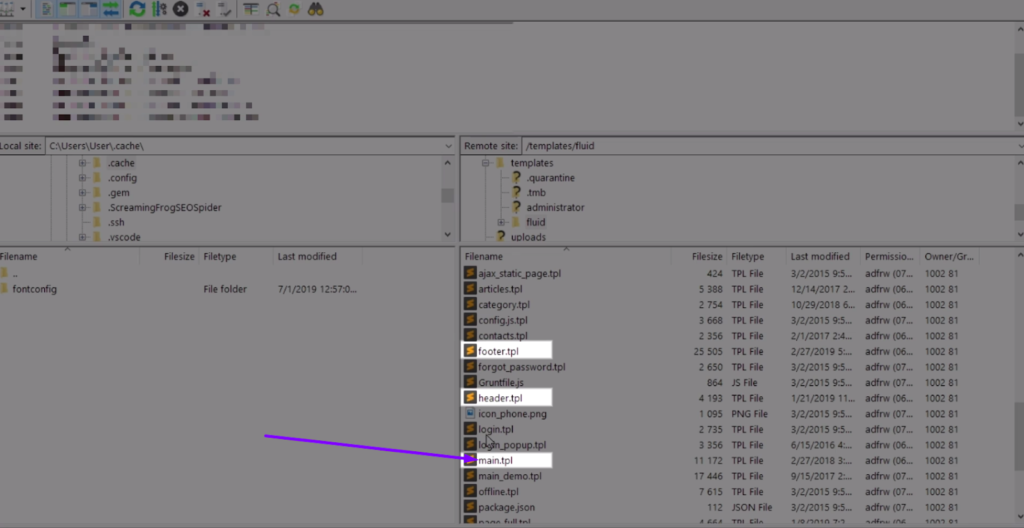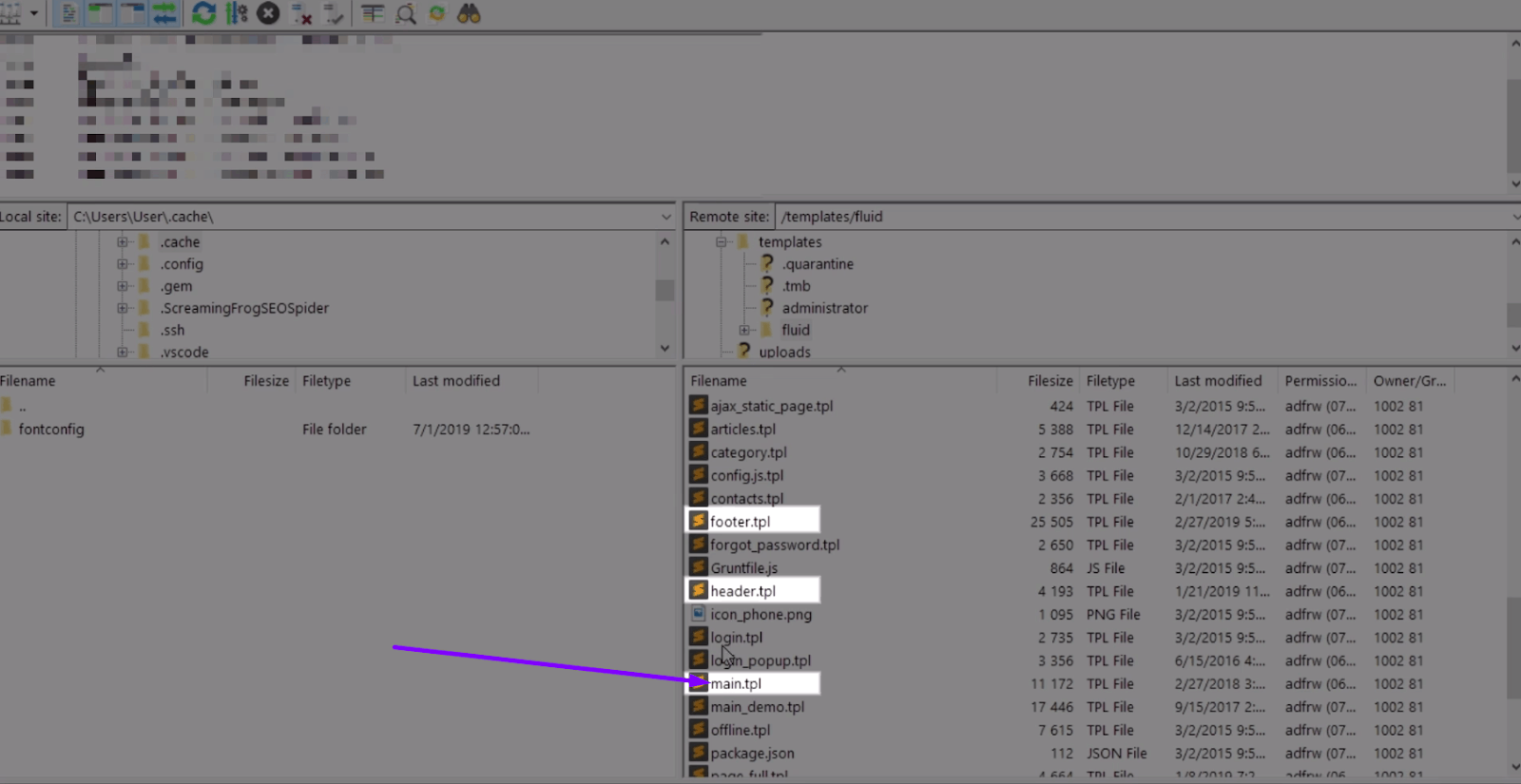 Open it for editing with a text editor.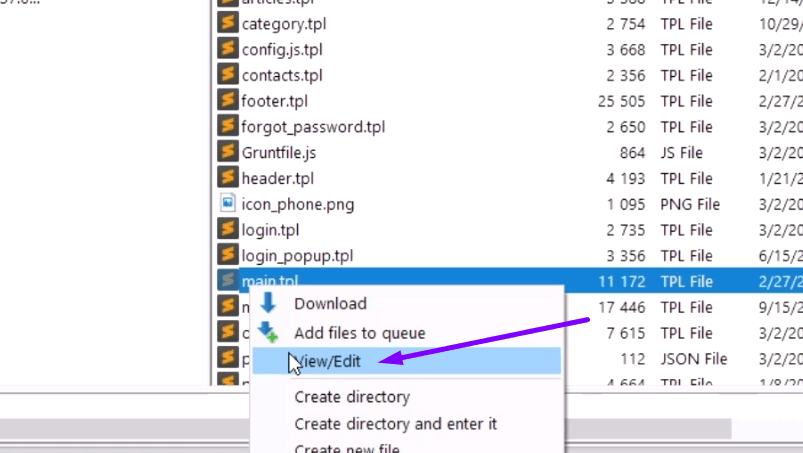 Scroll the HTML code to the bottom and find the closed body tag.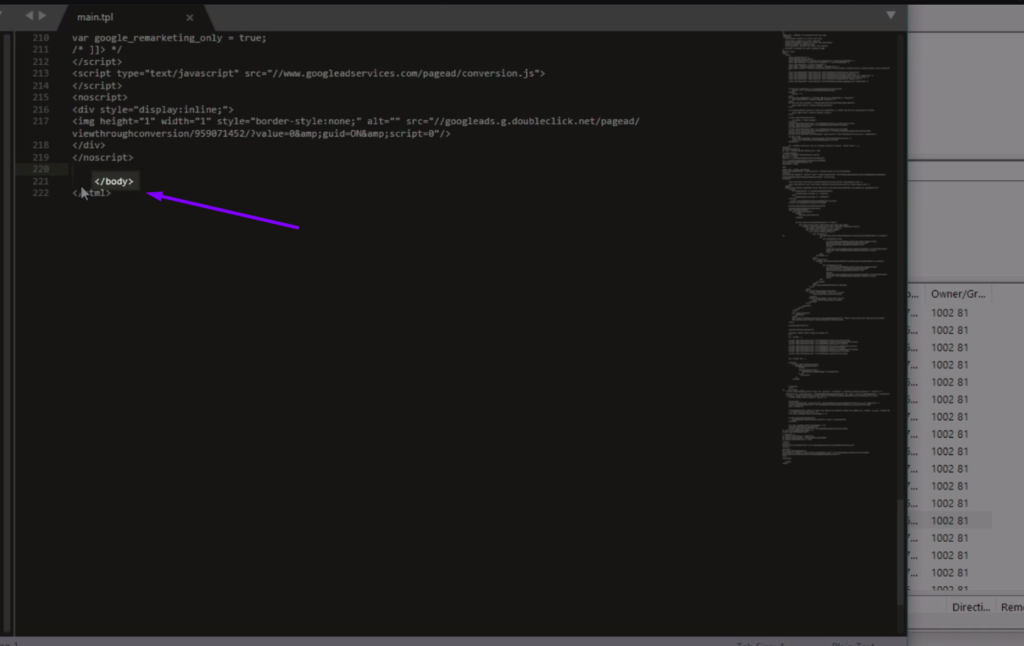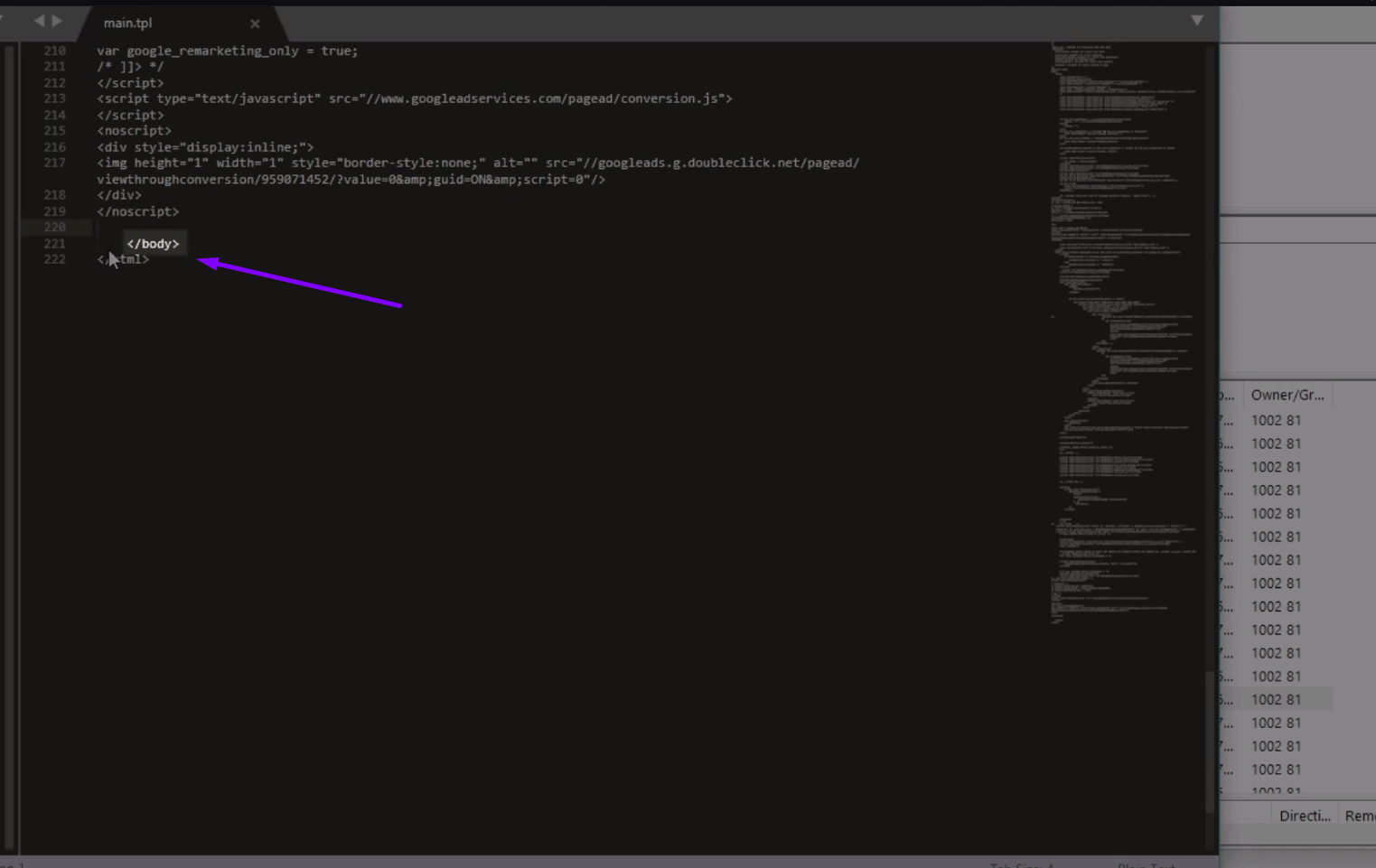 Add the previously copied script right before the tag.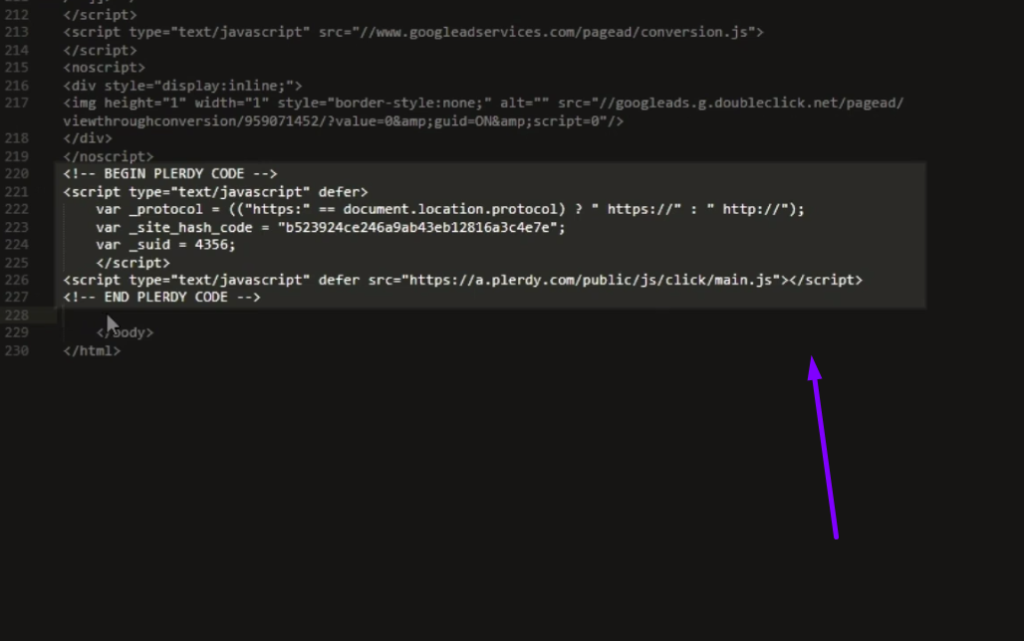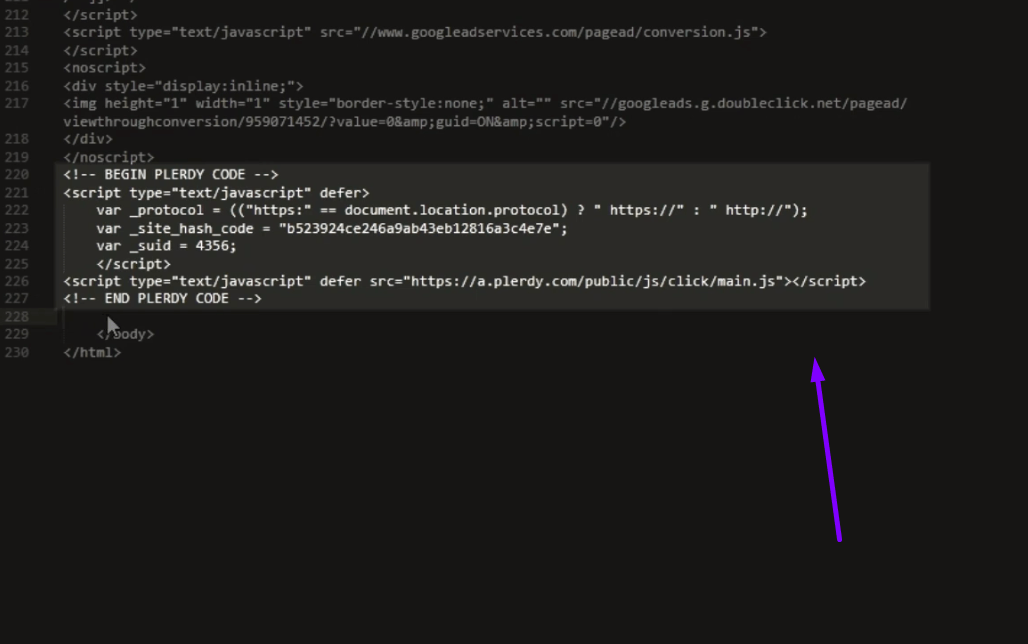 For more detailed steps overview, check our video guide.