Step into the dynamic domain of e-commerce, where Shopify Plus agencies are redefining success and efficiency ?. We've rounded up 12 stellar Shopify Plus agencies in 2023, each weaving unique narratives of triumph and trend-setting.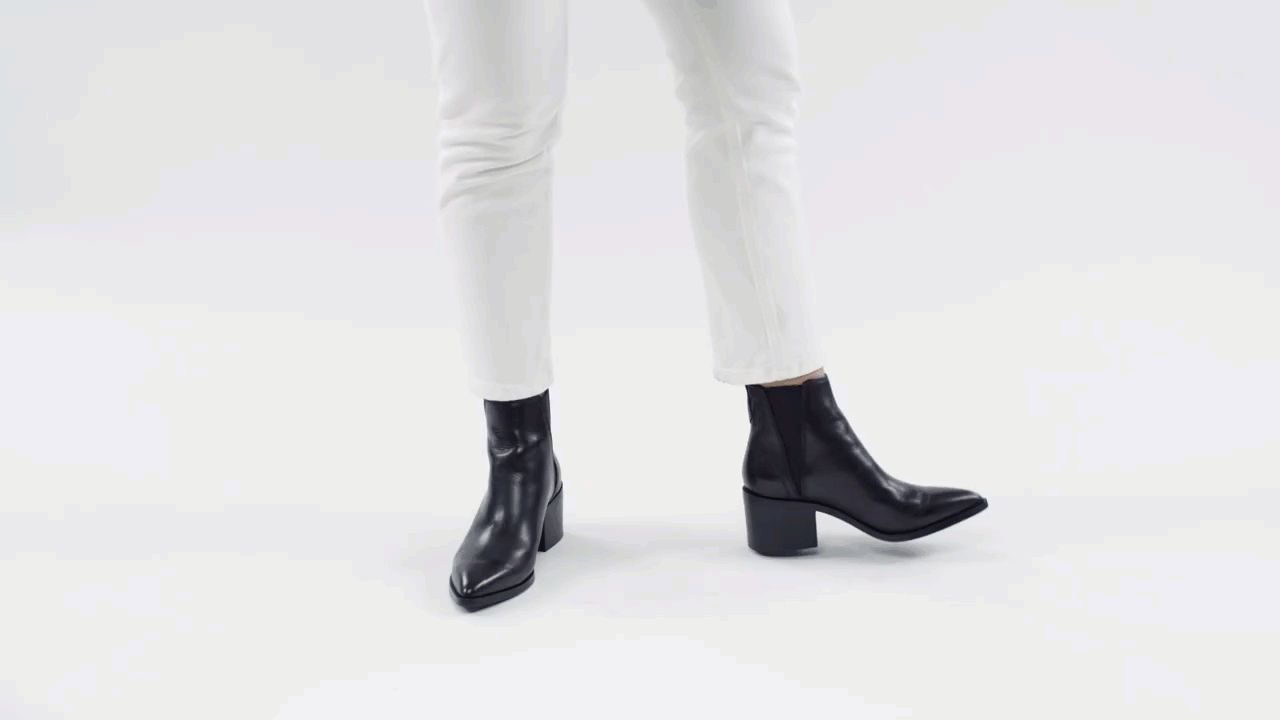 Witness:
High-end customization ? from "Agency A," giving a whole new meaning to luxury brands online.
"Agency B," championing eco-friendly stores, introducing sustainability into the digital shopping cart ?.
"Agency C's" keen focus on crafting unmatched user experiences, amplifying customer satisfaction metrics.
Whether you're in fashion, tech, or food industry, these agencies have mastered the art of delivering unmatched digital experiences, showcasing the sheer power of Shopify Plus.
Remember, thriving in the e-commerce landscape demands more than a top-tier agency. A perfect partner in your e-commerce journey is Plerdy, a tool designed to skyrocket your SEO & UX. Choose Plerdy and partner with a top agency from our list to truly taste success online ?.
Seize the power of Shopify Plus, leverage Plerdy, and navigate your way through the vast e-commerce ocean. Forget about ordinary, it's time to leave an unforgettable digital footprint with the best Shopify Plus agencies of 2023. Dive into our carefully curated list and take your business to extraordinary levels.
What is Shopify Plus?
A Shopify Plus Agency is your turbo boost in the ecommerce race. Think of it as a pit crew for your Shopify Plus store – tuning, optimizing, and propelling your business forward. From artisan coffee roasters to high-fashion retailers, every niche can find gold with the right agency.
What's in their magic kit? Here's a taste:
Craftsmanship and Flair: They wield the tools and creativity to design mesmerizing storefronts that resonate with your audience.
Tech Wizardry: Seamless integrations, snappy loading times, and airtight security – all in a day's work for these tech maestros.
Marketing Prowess: Crafting and executing high-octane campaigns that drive traffic and rake in sales.
Streamlined Operations: Ironing out the kinks in your workflow, ensuring everything runs like a well-oiled machine.
Data-Driven Strategies: Harnessing the power of data to guide your ship through turbulent markets.
When you team up with a Shopify Plus Agency, you're suiting up for the big leagues. Imagine a bakery owner, knee-deep in dough and sugar, suddenly having an arsenal of experts at their disposal, shooting their pastries into the limelight. Or a niche sneaker brand, previously bobbing in the sea, now riding the waves to global stardom. It's all about combining the unbridled power of Shopify Plus with the precision and ingenuity of a seasoned agency to create an ecommerce tour de force that's unstoppable. Time to buckle up and let your Shopify Plus Agency take the wheel.
Why Use an Shopify Plus Agency?
When you're set on catapulting your ecommerce store into the stratosphere, enlisting a Shopify Plus Agency is like suiting up with a jetpack. Whether you're an eco-friendly cosmetics brand or a high-end tech gadgets retailer, these agencies are your ace in the hole.
Here's the rundown of why these wizards are a must-have:
Time-Savers Extraordinaire: Kiss goodbye to endless hours fiddling with code and settings. They'll whip your store into shape in the blink of an eye.
Brand Storytellers: Crafting an enchanting brand story, they'll spin the web that catches customers hook, line, and sinker.
Conversion Gurus: They'll optimize the consumer journey from landing pages to checkout to boost sales.
Market Insight Ninjas: Armed with data and razor-sharp acumen, they pinpoint the sweet spots in the market.
Picture a custom bicycle shop – passionate but swamped. Enter the Shopify Plus Agency, and voilà! The store transforms into a digital magnet for bike enthusiasts. Not only do the bikes gleam, but so does the brand story, and the cash flow follows suit. In the high-stakes world of ecommerce, partnering with a Shopify Plus Agency is your golden ticket. With them in your corner, you're not just playing to win; you're playing to dominate.
Criteria for Selection
Selecting a Shopify Plus Agency is akin to picking the ultimate sidekick for your ecommerce quest. You want Batman-level skills, not just any Robin off the street. Whether your niche is luxury pet accessories or funky wall art, you need a match made in heaven.
Here's the playbook for netting the crème de la crème:
Show-Stopping Portfolio: Dive into their body of work. Are their designs popping? Have they catapulted brands into the limelight? An agency worth its salt has a trail of triumphs.
Tech Wizardry: Ascertain they can rig up your store with integrations and features that'll have it humming like a finely-tuned orchestra.
Client Cheers, not Tears: Hit up their clients' reviews – dig for the dirt and the accolades. You want a chorus of praises, not a cacophony of woes.
Rapport and Spark: You're hitching your wagon to this star. Make sure your visions align, and they fuel your passion, not douse it.
Let's say you're a retro vinyl records retailer. The Shopify Plus Agency you choose should groove to your tunes. They need to craft the quintessential hangout for audiophiles and crate diggers alike. From branding that's music to the eyes, to the sweet sound of seamless user experience – they should orchestrate it all. Remember, this alliance can make or break your ecommerce opus. Choose wisely; your future empire depends on it.
The 12 Top Shopify Plus Agencies
Navigating the vast e-commerce seascape, you'll discover a constellation of standout Shopify Plus agencies, truly at the top of their game in 2023. This handpicked dozen are more than just agencies – they're digital lighthouses, guiding your online business through turbulent waves and into safe, profitable harbors. With this exceptional ensemble, Shopify Plus isn't just an e-commerce platform; it's your vessel to extraordinary digital success.

Uncap Commerce storms into the ecommerce battlefield with high-octane, tailor-made storefronts that have businesses blazing trails. Rooted in Chicago, this digital agency has cracked the code to harnessing Shopify's full might. From stylish pet boutiques to gourmet popcorn brands – Uncap Commerce doesn't just launch stores; it catapults them.
What sets them apart:
Bespoke Web Design: Customized themes that make your brand stand out like a rockstar at a town hall meeting.
Shopify Savvy: Uncap lives and breathes Shopify Plus. This agency turns the nuts and bolts of Shopify into a finely tuned machine.
White-Glove Approach: They're in your corner – agile, responsive, and innovative. Think of them as your ecommerce pit crew.
Tech-Packed: From third-party integrations to SEO preservation – they bring the big guns to make sure your Shopify store is stacked.
Let's take Vosges Chocolate – a brand that got the Midas touch from Uncap. With a deft migration to Shopify, Vosges saw transactions rocket by 45% and revenue scale by 37%. The tasteful and immersive design beckoned chocolate aficionados into a paradise of gourmet indulgence.
Put Uncap Commerce in the driving seat, and they won't just take your brand to the finish line – they'll have it breaking records. Their tailored, data-driven approach makes them a force to reckon with in the Shopify Plus arena. Whether you're dipping your toes into ecommerce or are a seasoned veteran, Uncap is the partner you didn't know you needed.

Blazing a trail through the ecommerce space, Absolute Web, a full-throttle Shopify Plus agency, turns up the heat for brands yearning for digital domination. Stationed in Miami, with hotspots in Los Angeles and Lisbon, this agency channels its energy into sculpting custom ecommerce solutions that resonate and convert.
Brewing a storm since 1999, Absolute Web serves up an intoxicating mix of prowess:
Custom Development: They whip up stunning, functional storefronts on Shopify, Magento, and BigCommerce.
UI/UX Design: Crafting digital spaces that sing to your audience – and have them singing back.
Marketing Marvels: Dial in, ramp up, and make waves with their marketing expertise.
Data Migration and More: With a surgeon's precision, they handle data migration, API integrations, and the nitty-gritty that puts you in the driver's seat.
With an enviable roster including Capezio, Lashify, and Swig Life, Absolute Web doesn't just launch brands – it makes them irresistible. Take Modloft, for instance. Absolute Web deftly handled their migration to Shopify Plus, supercharging user experience and igniting performance. They've done the same for Lashify, chiseling at digital commerce metrics until they sparkled.
Endowed with awards and accolades, Absolute Web fuses creativity, innovation, and sheer grit. They're the pit crew your ecommerce brand deserves, turbocharging your Shopify Plus journey.

CSSChopper stands as an agile and experienced web development service provider. Grounded in client collaboration and exceeding expectations, their 12-year expertise marks them as one of the industry's most trusted names. CSSChopper has demonstrated impressive performance in this expansive timeline, delivering over 9000 projects with a laudable client retention rate of 97%.
The company offers various services – back-end development, front-end development, CMS, and eCommerce development. It's their excellence in the eCommerce domain where they truly stand out. Harnessing platforms like Magento, Shopify, WooCommerce, and PrestaShop, they construct cutting-edge, user-friendly eCommerce websites.
Consider the following key achievements:
9000+ projects successfully delivered
200+ dedicated team members
A high client retention rate of 97%
Recognitions from Top eCommerce Development Companies and Top Magento Development Companies
Their mastery of Shopify makes them an ideal agency for businesses aiming to expand their eCommerce potential. Hiring their Shopify experts can lead to the creation of intuitive web portals, capable of showcasing your products to a broad audience.
Moreover, they adopt Agile methodologies ensuring a streamlined process from project inception to delivery. CSSChopper's services also include end-to-end web development and white-label web development.
Their robust portfolio is a testament to their proficiency in executing the design for a wide array of creative agencies. Your ideas combined with CSSChopper's expertise guarantee success. Hire them now and watch your business goals come to fruition.

Rev up your eCommerce venture with P2H Inc, the powerhouse web development agency specializing in Shopify and Shopify Plus. This dynamic team of seasoned web developers seamlessly integrates with your in-house squad, speeding up your agency's expansion and boosting your revenue. Don't worry if you hit a snag when a developer bails – P2H Inc can jump in and get the ball rolling in a flash.
Here's what sets them apart:
18+ Years in the Fray: Their vast experience since 2005 ensures you're in safe hands.
Global Acclaim: A shining track record, with Clutch recognitions as a top-tier web development company for four consecutive years.
Reliable Partner: They're all-in for fostering enduring relationships grounded on trust.
Crystal-Clear Estimates: Precise project costs, without a dime more – P2H Inc stays true to their word.
Commendable Communication: Your dedicated Project Manager remains at your beck and call through channels like Slack and Skype.
Wholesome Expertise: Whether it's SPA with React, cross-platform mobile apps, or online stores, they've got you covered.
Clean Code: Semantically correct and well-documented code that's a breeze for your team to grasp.
Let's talk shop! For instance, imagine a trendy coffee brand that desires an avant-garde Shopify store with interactive features. P2H Inc dives right in, meticulously crafting a Shopify Plus store with a sleek UI/UX design, lightning-fast load times, and a bean-to-cup traceability map for customers to experience the journey of their coffee.
P2H Inc's sterling portfolio boasts numerous high-profile clientele, including Mazda, Maersk, and Qantas. Elevate your eCommerce endeavor with P2H Inc's exceptional Shopify expertise. Get started today and see your vision materialize into an eCommerce masterpiece!

Urtasker—an eCommerce titan, headquartered in Long Island, New York, catapulted to success since its inception in 2015. Backed by a 200+ strong army of eCommerce aficionados, Urtasker stands tall as a customer-centric haven of excellence. Delving deep into various niches—Amazon marketing, Shopify Development, and Walmart services—Urtasker is your one-stop destination for strategic consulting and marketing.
Taking Shopify as an exemplar—whether you're an indie entrepreneur or an established brand, Urtasker's expertise sets the foundation for a flourishing online store. Here's a snapshot of how Urtasker benefits your Shopify Plus venture:
Holistic Development: From conceptualization and UX/UI design to seamless integration and maintenance—Urtasker has got your back.
Digital Wizardry: With an array of digital strategies like SEO, infographics, lifestyle backend optimization—your online store's traffic multiplies.
Customization Galore: Tailor your Shopify store to exude brand identity, thanks to Urtasker's customization proficiencies.
Take for example, the Health & Beauty niche; through finely-tuned product listings, keyword implementation, and compelling Enhanced Brand Content, Urtasker has empowered store owners to carve out a niche in the ultra-competitive beauty market.
With a bevy of accolades and over 1000 small business owners in tow, Urtasker relentlessly redefines eCommerce solutions. Hop on board and take your online store from mundane to extraordinary with Urtasker.

Elevate your e-commerce venture with Elsner Technologies Pvt Ltd – a trailblazer in concocting cutting-edge, next-generation solutions. From web design and development to digital marketing, their repertoire is a treasure chest of scalable services. But wait – that's just the beginning. Elsner, with its partnership tags from BigCommerce and Shopify, specializes in Shopify development that's as robust as it's inventive.
Imagine launching an online store that's custom-tailored for niches like fashion, jewelry, or health products. Their Shopify wizards masterfully craft your store not just to hold your audience spellbound but to clinch sales. Let's break it down:
Responsive Themes – Create visually alluring, mobile-friendly Shopify themes.
Shopify App Development – Customize Shopify apps that mesh perfectly with your store's theme.
Product Import Functionality – Add product listings and set up payment and shipping gateways with precision.
Integration – Seamlessly integrate payment gateways, shopping carts, and APIs.
Extension Development – Spice up your store with features like store administration systems and advanced newsletter extensions.
Maintenance and Support – Keep your store running smoothly with ongoing maintenance.
Elsner's expertise doesn't end at deployment – they stick around to ensure your Shopify Plus store runs like a well-oiled machine. A staggering 15+ years of experience, 5754+ happy customers, and a 95+ innovation score – Elsner Technologies Pvt Ltd paves the golden path to e-commerce glory. Dive in!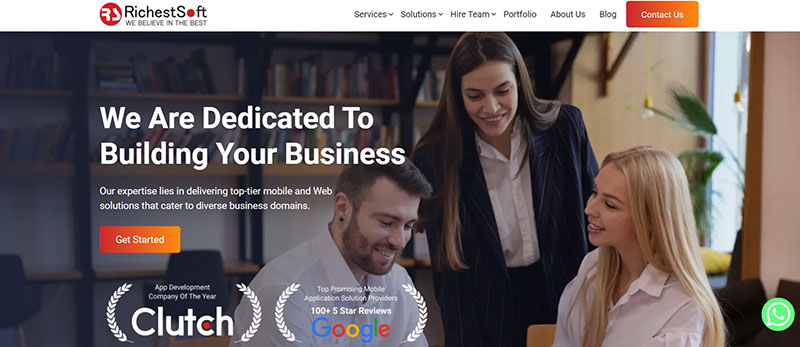 Dive into the digital ocean with RichestSoft – a powerhouse in mobile and web solutions. Rooted in expertise, this established agency sails through diverse business domains, delivering bespoke, top-tier services. What sets RichestSoft apart? It's the unwavering commitment to client satisfaction, transparency, and excellence. The company has garnered accolades and basked in the limelight with features in prestigious publications like Hindustan Times, Clutch, MarketWatch, Boston Star, and AP News.
Now, let's pivot to the Shopify terrain – RichestSoft thrives as a trustworthy Shopify Plus partner agency. They are your co-pilots steering the ship to a flourishing online store. Don't settle for mediocrity, RichestSoft serves up custom Shopify store development, theme customization, app integration, and more. Shopify entrepreneurs – ranging from fashion to tech gadgets – bank on RichestSoft to launch their e-commerce dreams.
What's on the platter?
Tailored, responsive, SEO-friendly Shopify stores
Transformative theme customization
Smooth migration to Shopify
Shopify store optimization for peak performance
Unrelenting app maintenance and support
To sum it up, RichestSoft is the ultimate all-in-one solution, dedicated to building your empire. Whether it's crafting stunning mobile apps, top-notch web solutions, or empowering e-commerce ventures with Shopify Plus, they've got you covered. Witness the crescendo of innovation and expertise. Your business deserves nothing less than RichestSoft.

Dive into the ocean of e-commerce excellence with Emizen Tech, your dedicated and skilled Shopify partner agency (Partner ID: 2952371). Emizen Tech brings to the table its prowess in Shopify and Shopify Plus development, ensuring a powerful, scalable, and sales-optimized online store that sails smoothly. Whether you're from the fashion industry or handling niche collectibles, your store deserves the finest vessel, and Emizen Tech constructs it with perfection.
What sets Emizen Tech apart?
Custom Shopify Store Development: Tailoring responsive, SEO-friendly stores, Emizen Tech breathes life into your brand identity and sets the sails for a seamless shopping experience.
Shopify Plus Prowess: Propel your store with Shopify Plus – a cloud-based enterprise eCommerce platform, and embrace limitless scalability with a wave of features tailored by Emizen Tech's seasoned experts.
Migration Magic: Seamlessly switch gears and migrate your e-store to Shopify with zero data loss or downtime – migration so smooth, it's like a calm sea on a clear day.
App Integration: Power-up your store with Shopify apps and extensions, seamlessly integrated by Emizen Tech to streamline operations and maximize performance.
Theme Customization: Cast a spell on your customers with enthralling, personalized themes that mirror your brand image like calm waters reflecting the sky.
Reliable Maintenance & Support: Cruise worry-free, knowing your store is in safe hands with Emizen Tech's vigilant maintenance and support services, ready to combat storms and steer you to calm waters.
Emizen Tech embodies the spirit of a steadfast sailor in the stormy seas of e-commerce, navigating through challenges with unmatched skill and dedication. Embark on your e-commerce odyssey with Emizen Tech, and let the sails catch the winds of success.

Harness the power of Mobikasa – a dynamo Shopify and Magento development company – and make waves in the ecommerce space. Let your ecommerce dreams take flight with a partner that breathes digital excellence. Whether it's fashion, beauty, jewelry, or FMCG – Mobikasa turns aspirations into awe-inspiring online stores. Shopify Plus is where the magic happens; leveraging the platform's unrivaled capabilities, Mobikasa crafts the golden standard of online stores. Plus, we don't just stop at ecommerce. Our services cast a wide net:
E-Commerce Development (Shopify, Magento, WooCommerce)
Mobile App Development (Native, React Native, Hybrid)
Growth Marketing (SEO, Social Media, PPC)
UI/UX Design (Wireframing, Branding, Motion Design)
ADA Compliance (Audit, Consulting, Remediation)
Artificial Intelligence & Machine Learning (Chatbots, Automation, NLP)
Kick off your online venture with our custom Shopify or Magento store development. In no time, your ecommerce store will teem with visitors, yearning to fill their carts with your products. What about mobile apps? Mobikasa's developers will backflip into action – creating stunning, intuitive apps that resonate with your audience.
Don't just settle – redefine the ecommerce landscape with Mobikasa, your high-octane Shopify Plus agency! The accolades speak for themselves: Clutch recognizes Mobikasa as a top Shopify and Magento Development Company for 2023. Jump on board and experience the buzz!

At Adchitects, we breathe life into digital dreams – swiftly, within budget, and with precision. Dive into a treasure trove of expertise as our adept crew, armed with English proficiency, crafts phenomenal digital products. A staggering 153% growth in two years speaks volumes about the trust our predominantly US-based clientele places in us.
Eager for a snippet of our craft? We'll give you more:
Retail: We waved our magic wands to overhaul an e-commerce platform for an NYC-based menswear apparel label – spick and span!
Information Technology: Our cybersecurity aficionado team took a market leader's enterprise website by storm.
Electric Mobility: The mobile app we designed cranked electric scooters up a notch – rev it up!
Technology: We broke barriers in air quality monitoring with a smart website, and hit high notes with headless Shopify for wearables targeting musicians.
From ideation to optimization – we've got you covered. Our services encompass UX research, web development, branding, and a smorgasbord more. Our fusion of creative and technical know-how ensures a sumptuous feast of functionality and allure.
Steer your vision to fruition with Adchitects, where excellence is the only language we speak.

Ignite your business with WPWeb Infotech, the powerhouse that morphs ideas into exceptional eCommerce and web creations. Boasting an ensemble of ingenious minds, we at WPWeb Infotech, wield cutting-edge techniques to rocket past customer expectations. Whether you're a fledgling startup or an enterprise giant, our armory is stacked with unparalleled prowess in web development, UI/UX design, and digital marketing.
Let's talk Shopify! As a leading Shopify Development Company, we tailor awe-inspiring Shopify experiences that charm your audience. Our offerings as a Shopify agency are multifaceted:
Shopify Store Setup & Configuration: Our maestros install responsive themes, orchestrating seamless shopping adventures across devices. Launch your store in a flash!
Shopify Migration Services: Transition to Shopify with panache. Our savvy developers ensure data stays intact while bolstering speed and functionality.
Shopify Integration & Upgradation: Stay ahead with a birds-eye view of your store and keep tabs on products, inventory, and orders.
Shopify Maintenance & Support: Get lightning-fast, round-the-clock support, updates, bug fixes, and optimizations post-launch.
Shopify Theme Development: Our developers are connoisseurs in Shopify theme development – unlock higher conversions and ROI.
Shopify Third Party Integration: Elevate your store with third-party integrations that rev up performance, customer service, and more.
WPWeb Infotech is the fuel that drives eCommerce development with its secure, scalable, and feature-rich Shopify platform. Choose us to champion your digital journey.

Unleash the full potential of your e-commerce venture with Spiral Scout, the Shopify Plus agency that crafts tech solutions to propel your business. Dive into an ecosystem of innovation with our seasoned engineers, well-versed in devising ingenious software. Spiral Scout has built a towering reputation for scaling businesses, big and small, with sharp foresight and unwavering commitment.
Harness the prowess of Shopify Plus with our suite of services tailored to boost your revenues and cement brand loyalty. Our polished approach caters to varied niches, such as:
EdTech: Empowering students through engaging eLearning experiences.
E-commerce: Streamlining online retail with robust inventory and payment solutions.
Custom Development: Meticulously crafting applications that resonate with your vision.
Our remarkable work in Shopify website development for Made In Cookware bagged $8M in seed investment by supercharging sales.
Spiral Scout takes pride in building products that magnetize investments. We champion transparency, agility, and top-notch communication to shepherd your project through planning, building, and testing phases.
When you team up with Spiral Scout, you tap into an arsenal of excellence – our extraordinary tech products like Cycle ORM and RoadRunner further amplify the brilliance we bring to the table.
Set the stage for dazzling achievements with Spiral Scout – your vanguard in the realm of Shopify Plus. Together, we will carve out an unmatched trajectory for your business.
Conclusion
Diving headfirst into the bustling e-commerce scene, Shopify Plus agencies provide a guiding light for your online enterprise. Our meticulously curated list of 12 leading Shopify Plus agencies in 2023 is your roadmap to digital prosperity. ?
Each agency has its unique strengths, some boasting deep proficiency in specific industries, while others offering distinctive services like video and CX consultancy. These agencies serve a wide range of clients – from ambitious start-ups to the largest corporations, and they've gathered notable success stories, enough to keep any business owner up on those sleepless nights.
Moreover, their global presence is undeniably impressive, with headquarters spanning from London's vibrant Eastside to the sun-drenched shores of Southern Australia, making these agencies the epitome of multinational excellence.
But remember, even the best Shopify Plus agencies need a robust partner for effective SEO & UX analysis. Enter Plerdy – a tool tailored to enhance your website's functionality and overall user experience. ⚡
No more vetting agencies alone. No more guessing about market-fit. No more ineffective strategies. Just a straight path to success – with a little help from Plerdy and the right Shopify Plus agency from our list. So why wait? It's time to turn the tide and sail towards unprecedented e-commerce success. ⛵?