A poorly chosen name for your new brand can ruin all your business aspirations. On the other hand, a catchy, neat, recognizable name remains subconscious and can become a decisive factor for a potential customer. Making people recall your brand is absolutely priceless. Therefore, we have decided to help you out. If you are going through a creative crisis and cannot choose a business name, check our top of services specializing in company name selection.
Several Tips For Choosing a Business Name
There are no formal limitations or state-level requirements that clearly define how to pick a name for a new brand. Everything depends on logic. The name mustn't repel – it has to attract customers and boost brand promotion. This is the general requirement applicable to anything from a grocery store to a domain name.
As a result, we have formulated a list of universal recommendations:
Associate. It's great when a business name is related to a product or service you offer.
Learn what your audience thinks. A brand name may sound like something unpleasant. Amazon is a prime example. Initially, the company was called Cadabra, but Jeff Bezos decided to change the name when he realized that it sounded similar to a cadaver.
Stay concise. Short names are easier to remember than long ones.
Consider international factors. If you plan to enter the markets of other countries, make sure your brand name doesn't provoke any negative associations.
Don't duplicate. Never steal your name idea from famous brands. If you manage to succeed, you may face a lawsuit that will ruin your reputation or even destroy your company.
Here are the most common naming techniques:
Use the first syllables of the names, surnames of business founders.
Use buzz words or familiar terms, such as the names of gods, mythological creatures, or even famous people in the past (like poets).
Abbreviate. In case you cannot avoid using a long name, create an abbreviation. The only problem is that abbreviations often sound senseless. You will have to double your marketing efforts to make it memorable.
Borrow from other languages. This technique may be very effective if you need to highlight a distinguishing feature of a product, like the accuracy of Swedish watches or the security of German banks.
There is a range of naming methods. Regardless of what you use, imagination and creativity are a must. If you have no ideas, try using special services. They help to create a unique business name that matches all naming criteria.
Coolnameideas.com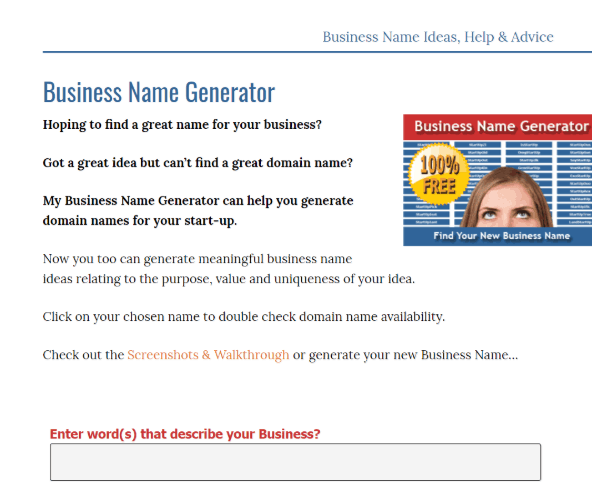 This tool consists of three domain name generators: business names, blogs, products. Choose the option you need and enter a keyword(s) in the search bar to see the available options. You are also asked to indicate an industry and the benefits you can provide to customers. This allows generating the most accurate options.
Moreover, the creator of this service provides a link to his Twitter, where he gives naming recommendations.
Oberlo.com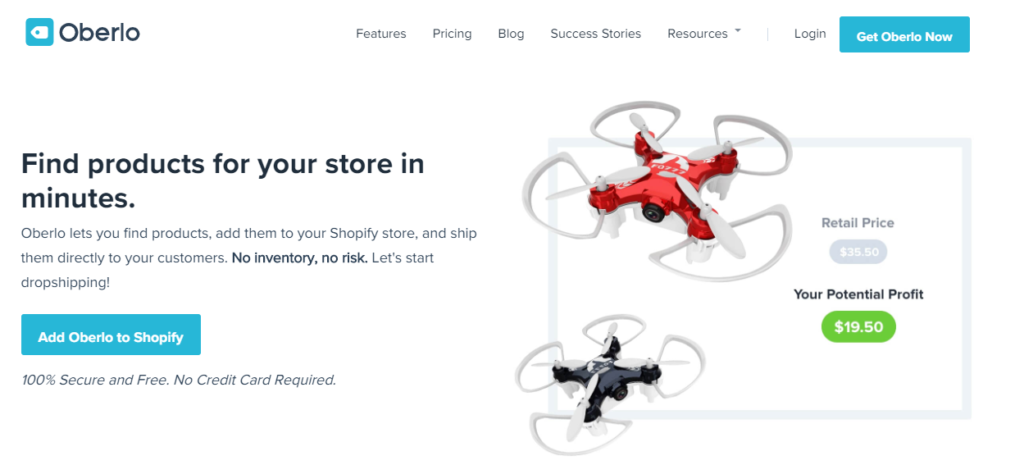 Oberlo is used to attract sellers to Spotify. Small business owners can showcase their products in Spotify just in a few clicks. The Free Business Tools section includes the free service to select unique brand names. Just enter a word you want to use in your name, enjoy several dozens of options generated.
Businessnamegenerator.com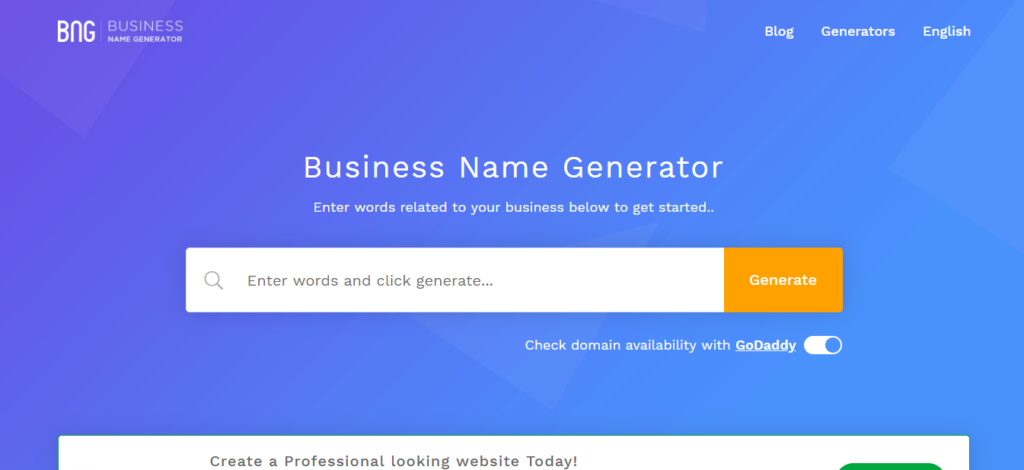 It's a small, absolutely free website with a bunch of different generators. Here, you can choose a name for your business, brand, domain, startup and automatically create a unique nickname.
To generate a name, simply type a keyword that reflects your business domain. The results will display hundreds of options. You can filter them based on your field of work, number of words, or keyword placement.
Namemesh.com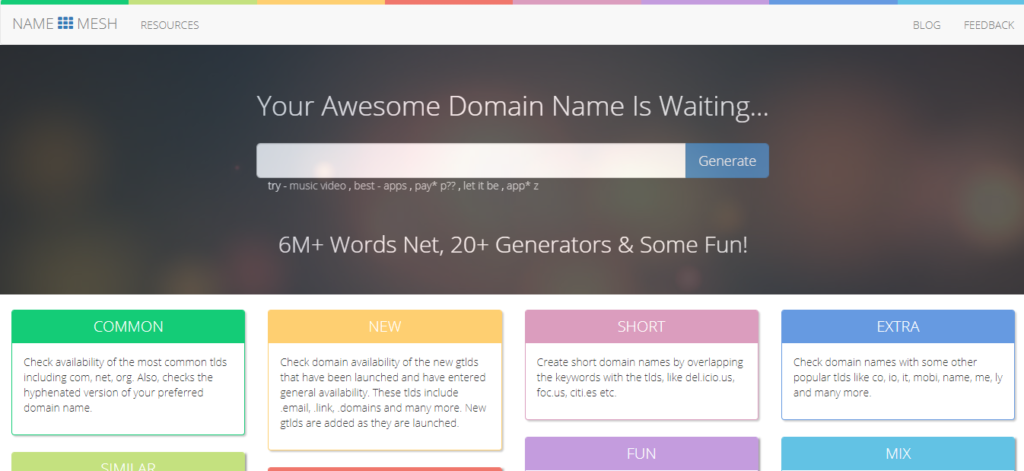 This service is an ideal option to choose a name for an online business. It creates a unique domain name searching through over 6 million words. To ensure uniqueness, developers implemented an automatic selection of alternatives – keyword modifications that preserve the brand idea.
The naming results are grouped into new, short, funny, premium (paid).
Namestation.com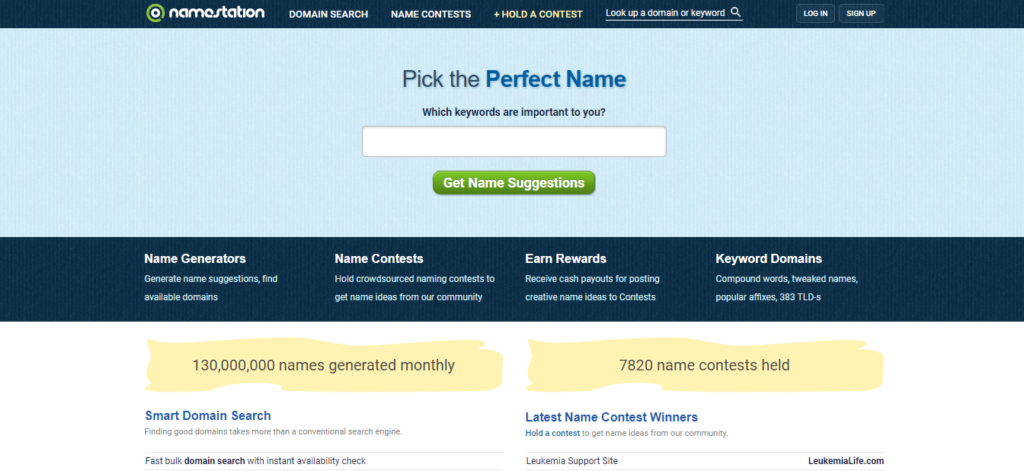 Here is another tool that helps to come up with a unique and catchy domain name. Use it in the same way as other naming services. Indicate keywords and let an algorithm create unique combinations. You can switch the results from business to domain names. Besides, the results are divided into different categories based on the number of words, suffixes.
Unlike its analogs, this service allows ordering a business name from experts. In this case, real people will brainstorm your idea. The best of them are rewarded with internal Namestation.com currency.
Wordlab.com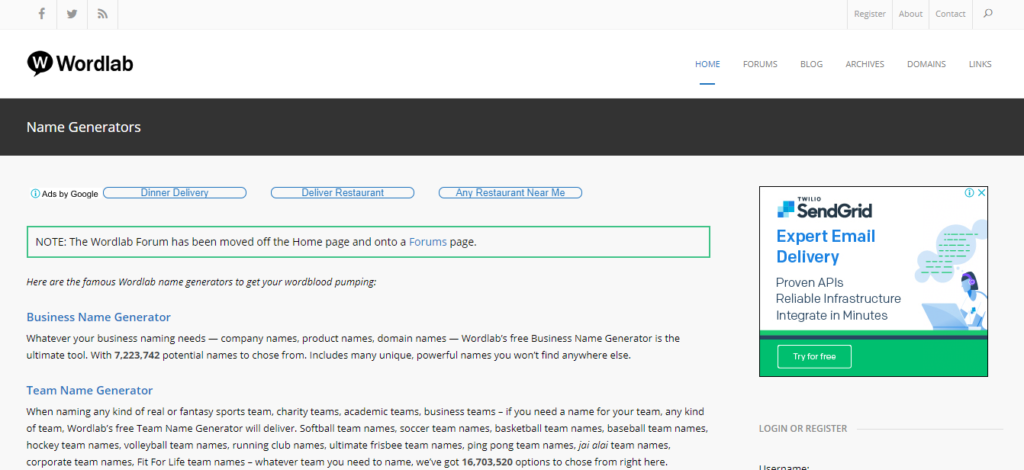 The database of this server includes more than 7 million unique names. The website offers the versatility of name generators: for business, sports teams, restaurants, etc. Each of their generators uses a separate database, which significantly increases the quality of results.
The key disadvantage is the name generation process. Instead of standard functionality, you'll need to click the Get Name button until you find a suitable option.
Freshbooks.com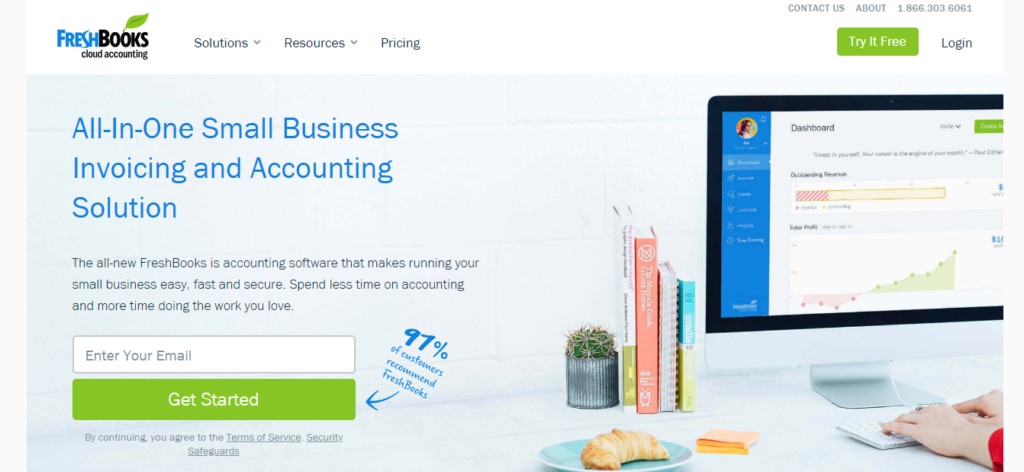 Established in 2003, this company provides a range of solutions for small businesses. Naming automation is one of them.
In the name generator, users select a business domain (marketing, consulting, trade, information technology). After that, the tool displays 3 results. If you don't like them, click Get new names to see the next 3 options. Frankly speaking, this isn't the optimum solution – its competitors show all results in a list or table at once.
Hipsterbusiness.com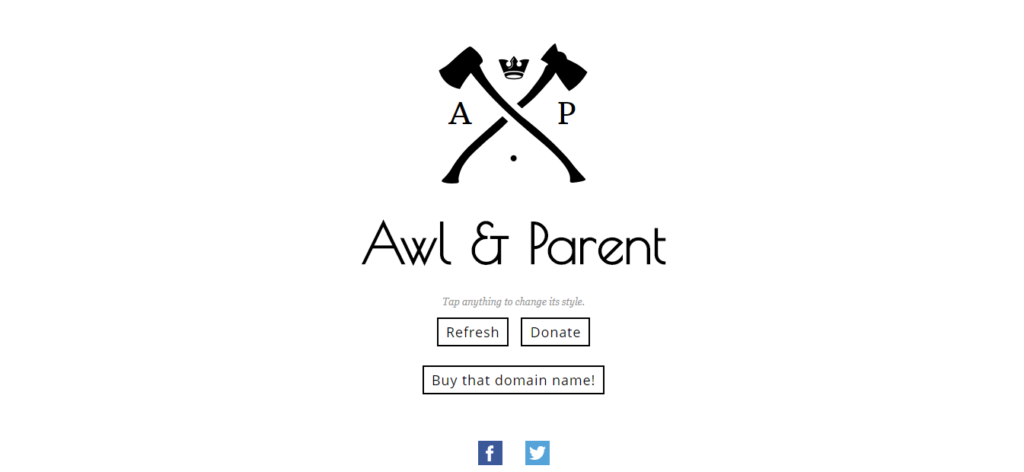 This is probably the most creative service on our list. Its name hints about the target audience of the name generator. On this page, you won't be able to group the results by categories or types. There are only three buttons: Refresh, Donate and Buy a domain name.
We've appreciated the quality, originality of their brand name, logo. The price is affordable – from $10-15. Nevertheless, note that this service may not be suitable for every company. It's a niche product. Hence, for a grocery store, you'd better use a standard naming algorithm.
Fitsmallbusiness.com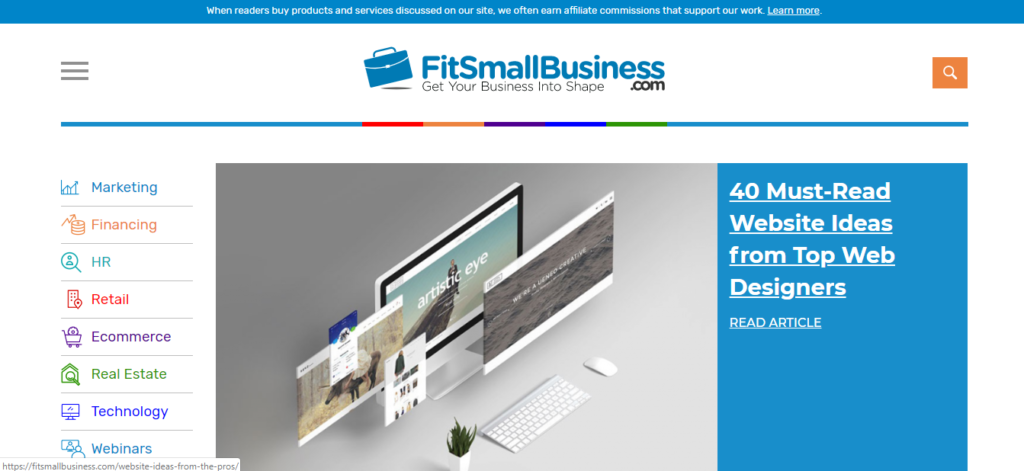 In 2013, David Waring and Marc Prosser started FSB (FitSmallBusiness) with the primary goal to solve the problems of small businesses. In this case, a naming service is simply a nice bonus. The main focus is on the comprehensive development of small businesses. For instance, the resource discusses effective marketing ideas, finances, accounting.
Rhymer.com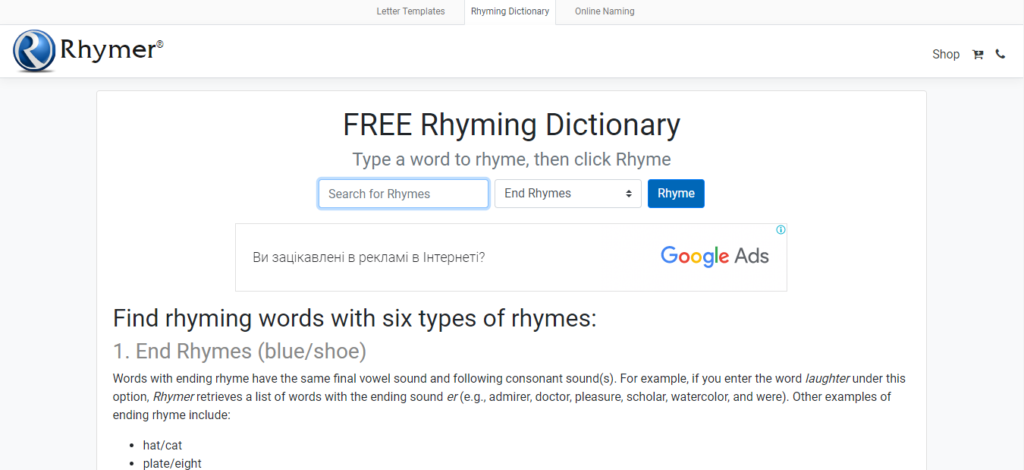 This tool isn't a typical business name generator. Nevertheless, we have decided to include it on our list since sometimes this service amazes with perfect brand names based on rhyming.
Rhymer belongs to WriteExpress founded by Melvin Luthy and Robert Stevens in 1995. You can add the most suitable option to favorites and choose among 6 types of rhymes.
Dotomator.com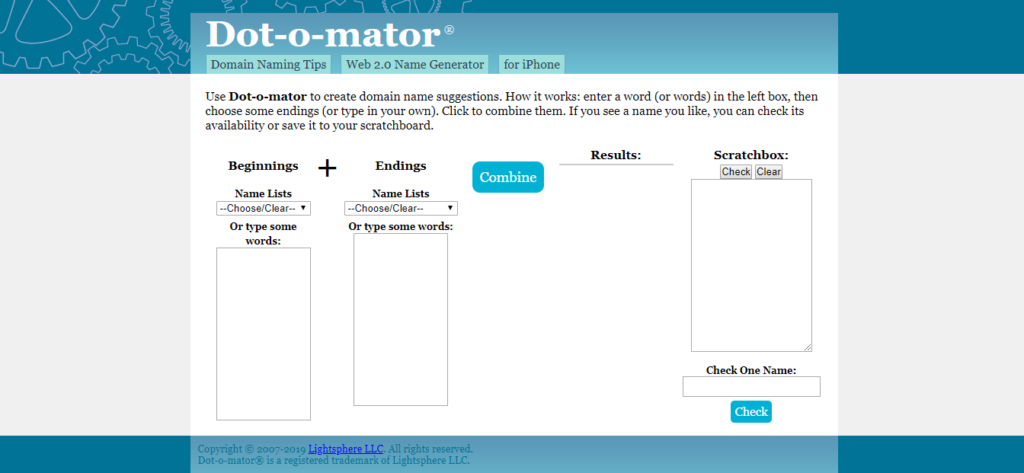 In this case, an online tool combines two types of words. In the left column, you need to indicate the words used as a beginning of your business name (You can type them manually or select a category to automate the process). On the right side, type the ending of your brand name. Once you're done, it takes several seconds to find combinations.
Add the names you like to the Scratchbox window to check their availability. You'll be able to register the chosen option right away. Such solutions save a lot of time, effort.
Panabee.com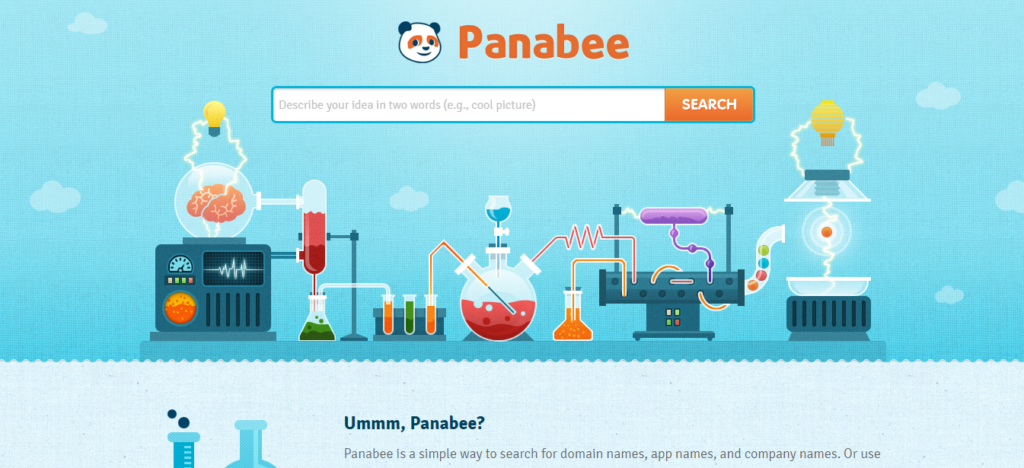 Take a look at this simple service. The image on the main page symbolizes their creative approach to naming. To generate a business or domain name, you'll have to say a few words about your company. The search will display numerous combinations: taken domains are marked with a broken heart whereas free – with an unbroken blue.
Namefind.com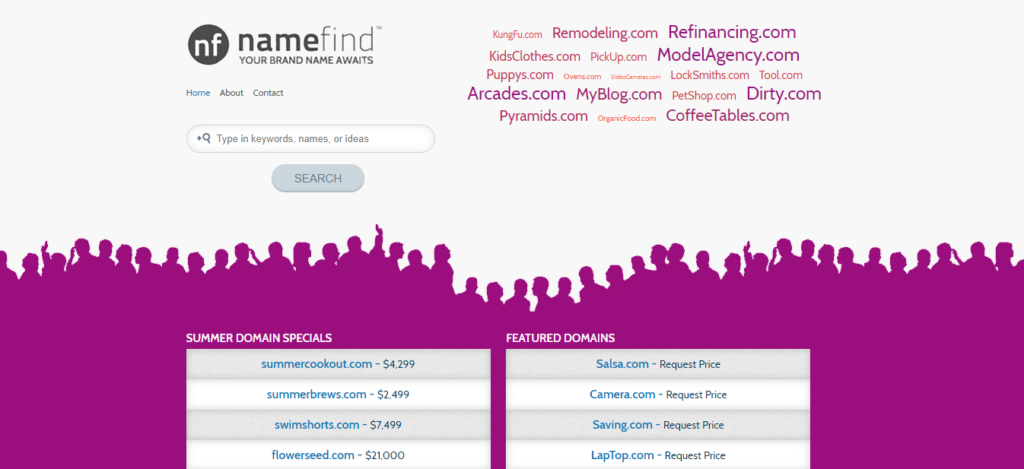 These domain names cost over $1000. Some of them reach a price of $10,000-$15,000. Considering other expenditures people face during the company launch, we must admit that Namefind isn't for startups.
Namerific.com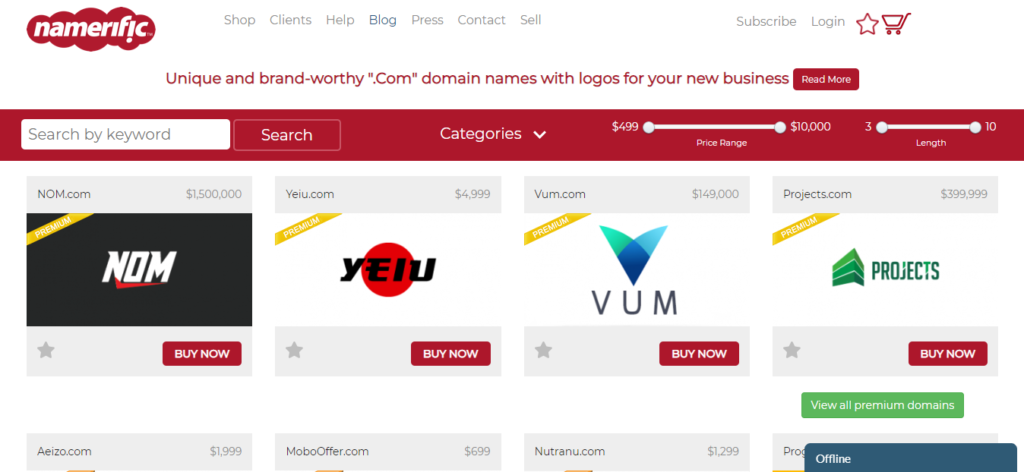 Here you can also buy original business names at the lowest price, starting at $499. The brand names, logos look great and don't copy any existing trade names. Hence, they are really worth the investment if you can afford such a purchase.
Namefruits.com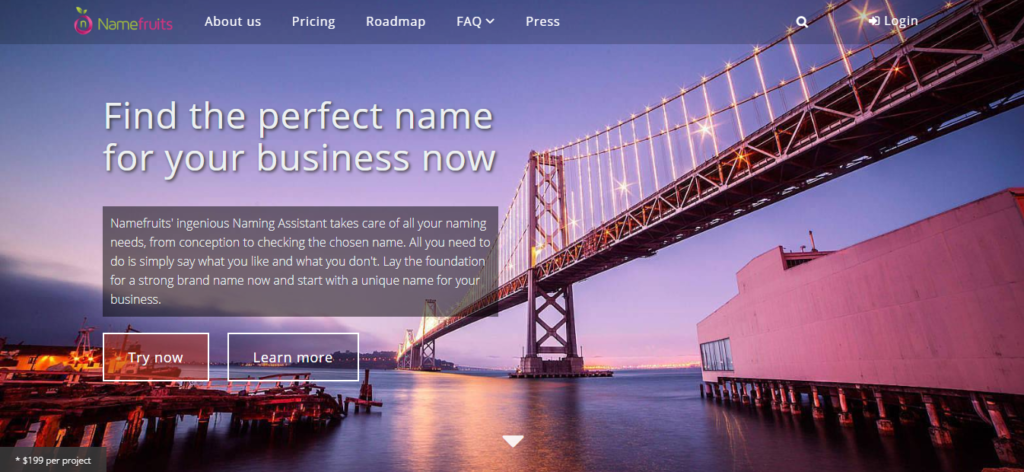 In this new service, developers used artificial intelligence to offer the most suitable business names. The algorithm takes into account the context. Besides, their bot understands which words most clearly describe the business, analyzes the style, and evaluates the quality of a business name.
AI checks whether the name matches not only registered domains but also scans social media, online stores. It also makes sure no obscene words are used. Users receive a detailed report with the name evaluation.
Fungenerators.com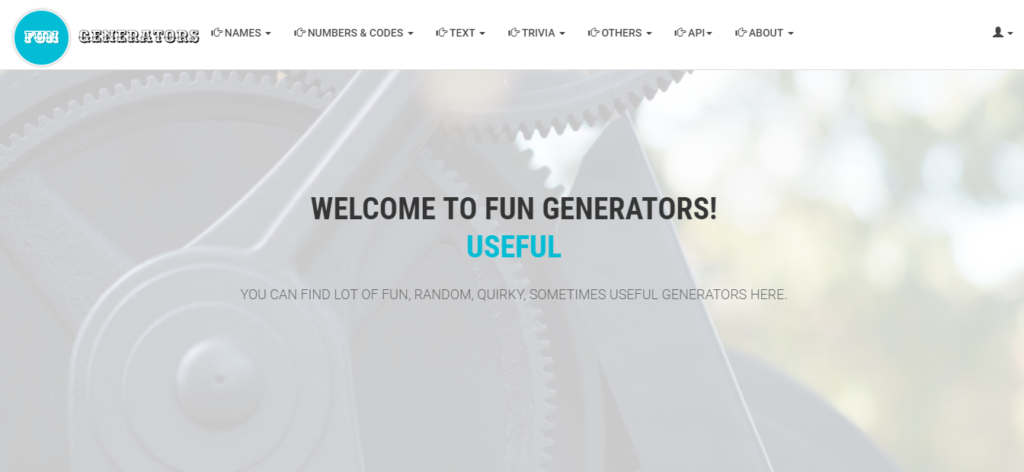 The website provides free access to several dozens of generators of various types. Apart from business names, you can generate domains, stores, elves, pokemon, angels, etc. A surprising functionality, right? There are also generators of idioms, random numbers, lottery numbers. Another great option is an insult generator. You can have fun creating hilarious words with an ambiguous meanings.
Novanym.com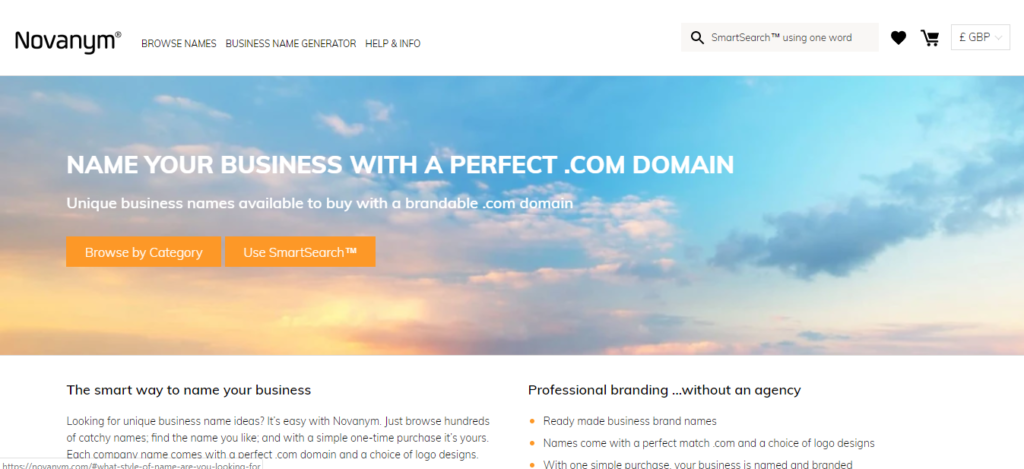 Vince Bridgman and Dave Clark created the service. Both of them have worked in marketing for over 20 years and have substantial expertise in business branding. Apart from the generator, the website also provides free access to thousands of ready-made business names suitable for various industries.
Company-name-generator.com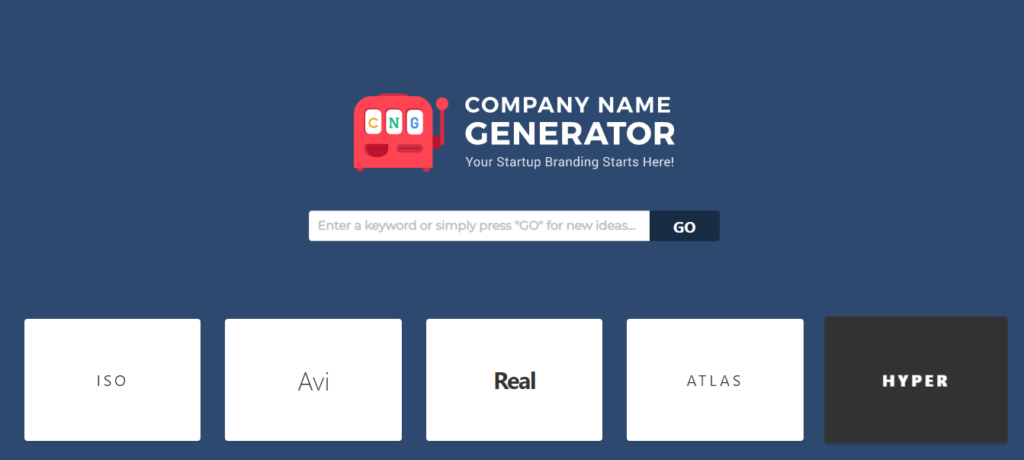 Here is another wonderful service that generates free keyword-based names. It's quite fast but doesn't have an abundance of filters. Therefore, we recommend using it for simple cases to create a catchy 1-2 word name promptly. If you want to get a logo immediately, you'd better pay attention to other services.
Generator.ornicus.com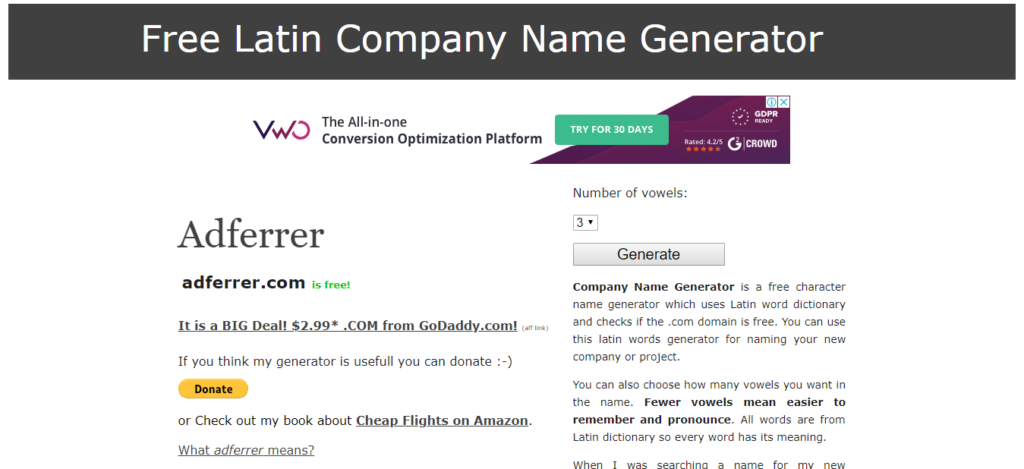 This service is suitable for anyone who wants to select an exotic name for their project. The filters set only the number of vowels. After clicking Generate, you'll get a random word. You may be sure that the offered domain is free since the search is conducted only among available domains. The word will probably have no connection with your project, but it looks unusual.
Besides, the website provides project name generator and Latin words generator. Moreover, there are Facebook smileys and emoticons and webmaster tools.
Conclusion
You need to describe the core of your business with a few words, avoid copying the existing brands. It may not be easy even for creative people.
Naming automation is a way out because it takes seconds to scan thousands of keyword combinations with other popular words. Even if you don't find your dream name among the offered options, you may find inspiration. Thus, naming services are useful anyway.