The more online transactions and experiences occur, the more important it becomes to pay attention to users' feedback about your website. All website owners have an opportunity to collect customer feedback. Website feedback represents experience data from your final users. It can be either encouraged by you or sent spontaneously by your customers.
There are multiple ways to collect website feedback:
surveys;
feedback buttons & sliders;
site overlays & intercepts;
reviews;
Website feedback surveys are a traditional way to collect user feedback. They include many questions concerning the overall website experience. By embedding surveys in pop-ups, you can attract customers' attention.
However, there are more efficient methods for gathering user feedback. For instance, you can place a static feedback button or slider on your website. By doing this, you will avoid annoying your customers with pop-ups, as they will be able to provide feedback upon their initiative at any time during the website visit.
Unlike traditional surveys, site overlays and intercepts gather feedback on a page-specific level. As a rule, they are event-based and appear under specific conditions (for instance, when the user is about to abandon the web page).
Website Feedback Plerdy Tool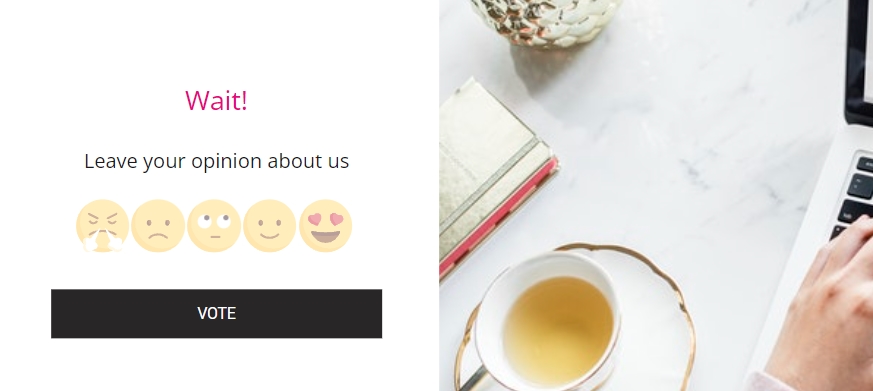 Plerdy pop-up creator will be an asset to e-commerce business owners, web designers, and marketers aiming at user satisfaction improvement, sales increase, and creation of efficient purchase funnel. Importantly, using Plerdy's website feedback tool does not require proficiency in web design or software programming to create or edit pop-up forms that work.
Plerdy pop-up software is suitable for:
attracting interested and ready-to-buy audience;
keeping customers informed about marketing activities;
creating pop-ups that persuade visitors to leave their email;
preventing web page abandonment & reducing the exit rate;
net promoter score (NPS) calculation;
making your website more user-friendly;
improving conversion rates;
decreasing bounce rates.
Apart from website feedback pop-ups, Plerdy tool includes the following templates:
a template to inform customers about discounts and promotions;
an email collection template;
a phone number collection template;
a one-click order template.
Companies relying on Plerdy's pop-up tools include SoftServe, Kyivstar Honda, Subaru, KredoBank, ANEX Tour, Prom.ua, Ukrposhta, MOYO, Huggies, and TemplateMonster.
16 Best Website Feedback Survey Questions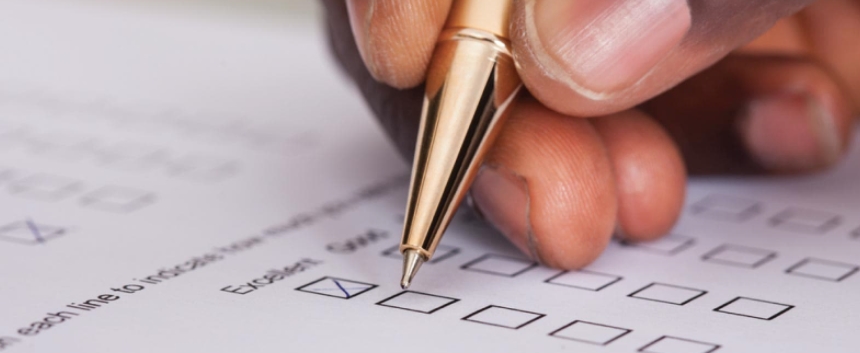 Finding out the VoC requires including the right questions in your website feedback surveys. It is preferable to add open-ended questions rather than close-ended ones. Thus, visitors can express their opinion in detail. It is recommended that you use the following questions:
How did you find out about us?
This question enables you to identify some traffic sources that cannot be detected by the website analytic tools you use.
What are you hoping to find on our web page?
Knowing your visitors' goals, you will gain insight into how you can improve the design of your website to suit their needs.
Why are you abandoning our website?
The answers you get allow you to increase your clients' engagement.
Do you need help finding anything?
This is one of the most effective survey questions for you to find out what can be changed to optimize your website's navigation.
Is there anything missing on our website?
Connected to the previous one, this question helps you figure out what you can do to organize your web page more logically.
Is our pricing comprehensive?
You can display a pop-up with this question when the visitor is looking through your pricing page. It will provide the sales team with valuable insights on pricing policy.
What would you like us to write about next?
If you keep a blog on your website, this question will provide you with some ideas on articles that will help attract potential customers to your web page.
Which of our competitors did you consider before choosing our company?
Your perspective on who you are competing with may not always align with your customers' thoughts. Thus, it is essential to access first-hand data on your competition from your clients.
How do you estimate our product compared to our competitors (better, worse, nearly the same)?
This straightforward question aims at detecting the possible weaknesses that make you lag behind your main competitors.
How easy was it to navigate our website? Did you encounter any problems?
This question lets you figure out the merits and flaws of your website's usability.
Which feature would you like us to add to our web page?
By asking this question, you can learn about some critical features that may dramatically improve UX.
If you had an opportunity to change one thing about the website, what would it be?
It enables you to get insight into how to change features that you already have.
Which features are not helpful?
This one helps you to identify the pointless features of your digital product.
Which feature do you find the most useful?
You will know which feature you can rely on to generate leads.
Which thing almost stopped you from purchasing today?
This question determines weak points in your sales funnel.
How can we help you proceed with your purchase?
You will discover how to prevent the visitor having some items in the cart from abandoning your website.
11 Website Feedback Tools
There is an extensive range of website feedback tools. Although all of them may share similar features, there are also some peculiarities about each one. Here is the list of the best tools for collecting feedback.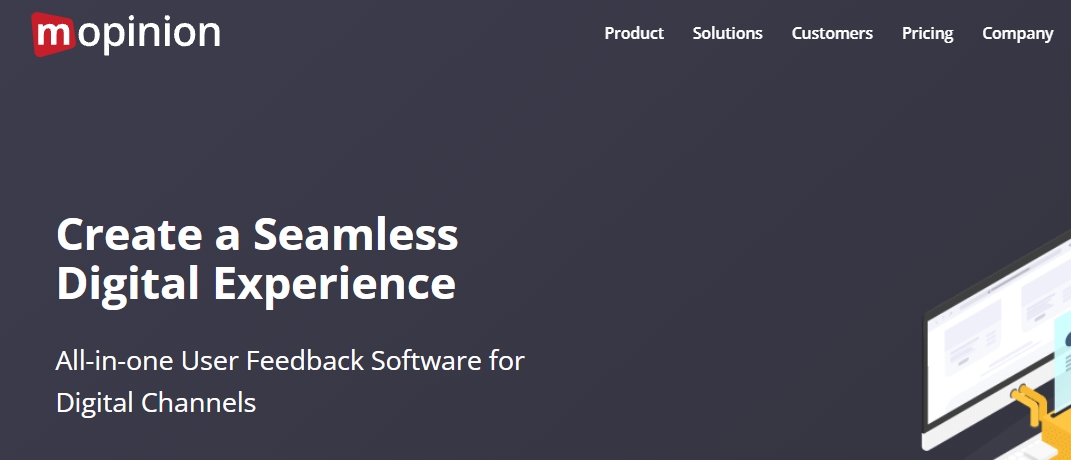 Mopinion focuses on providing its clients with an all-in-one user feedback tool. Its main features include:
detailed feedback data visualization;
an opportunity to share the feedback information with the whole team.
Mopinion's top customers are TUI Group, Canon, PayPal, Siemens, Renault, Volkswagen, and Walmart.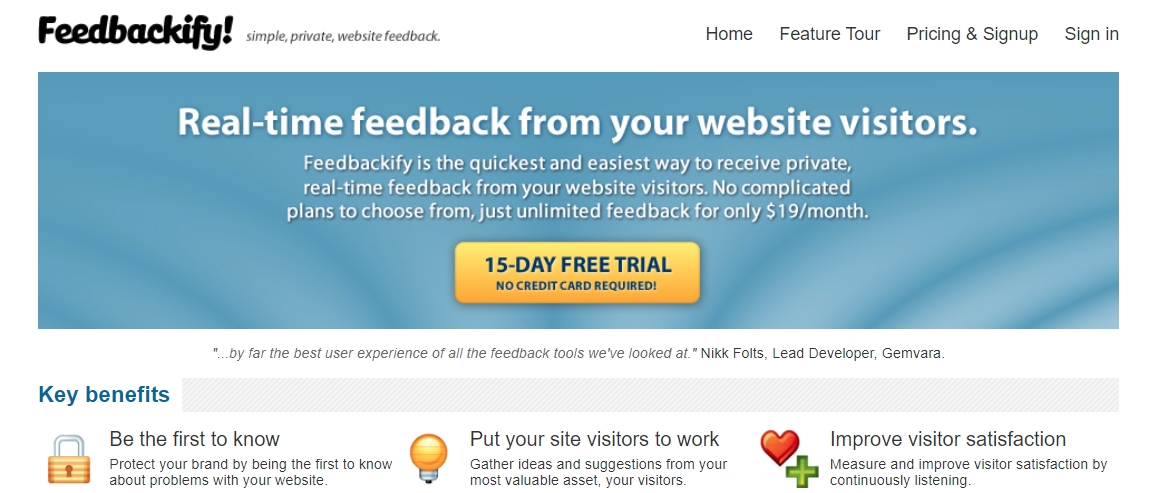 Feedbackify offers comprehensive solutions for gathering user feedback. For instance, to install the tool you have to copy and paste the code they provide into the HTML of your web page. The tool boasts of:
a simple pop-up form editor with multiple customization options;
a feedback dashboard displaying the feedback in real-time.
The company's clients include Tesco, NASA, The Weather Channel, HubSpot, and Oxylane Group.

Verint ForeSee is software for CX Management that tracks customer analytics automatically. It offers:
Companies using Verint ForeSee software are Comerica, Atlantic Union Bank, Shoe Carnival, and Argos.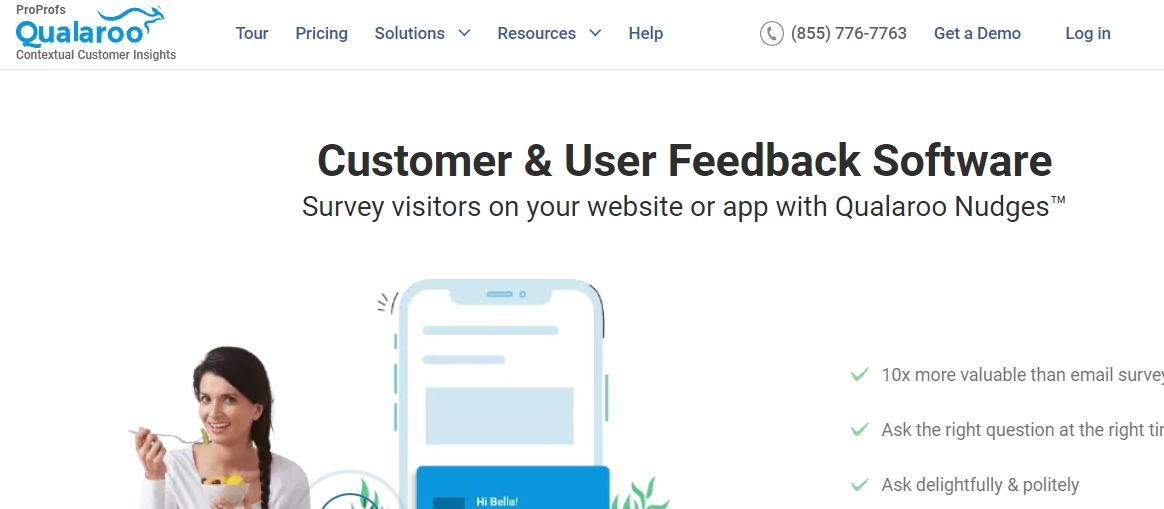 Qualaroo is a VoC tool that helps its users create easy surveys. The solution provides:
surveys in the form of widgets on the screen bottom;
a question library to rely on when formulating questions for your survey.
Qualaroo's customers include Forbes, eBay, Spotify, British Council, and Khan Academy.

Pulse Insights is a CX platform that concentrates on creating profitable and customized experiences for your customers. Its features include:
an opportunity to integrate customer feedback into other tools (web analytics, DMP, CRM);
customer profiling options.
Such companies as Sony, Visa, Comcast, and Verizon rely on Pulse Insights tools.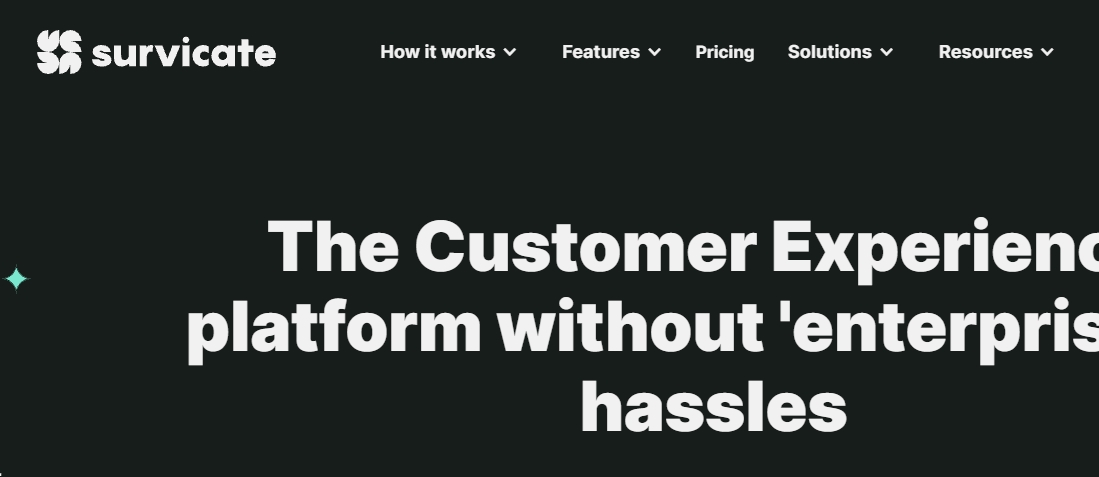 Survicate website feedback tool combines functionality and user-friendliness. It enables you to:
choose from more than 100 survey templates (CSAT, NPS, CES);
add chat surveys.
Survicate's customers are Atlassian, Sonos, Hewlett-Packard, Pipedrive, and Indeed.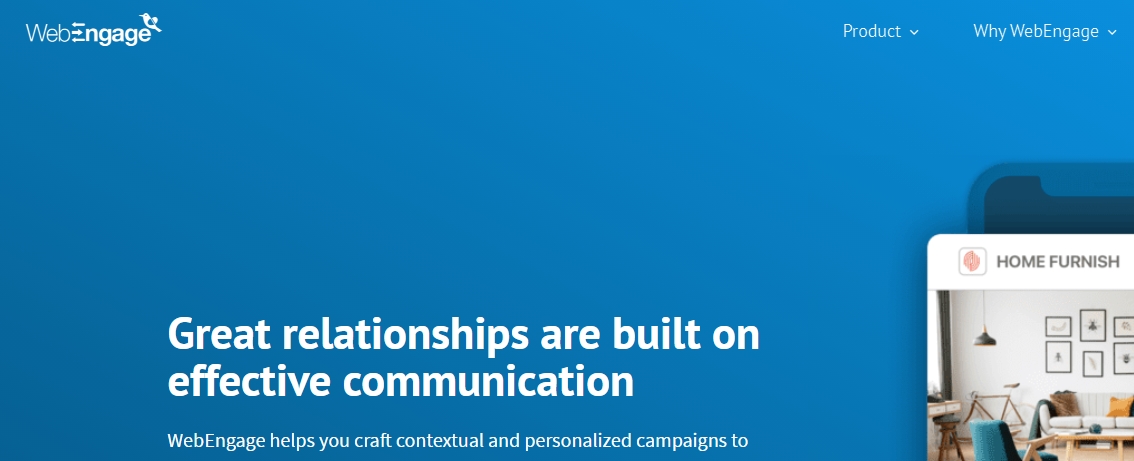 WebEngage is a feedback gathering tool that focuses on putting the human element in the first place of marketing strategies. It lets you:
trigger feedback pop-ups based on the user's clicks;
send notifications highlighting discounts or promotions on the web page.
Companies utilizing WebEngage tools include Unilever, Shaw Academy, FirstCry, and Unacademy.

Feedier is one of the most intuitive solutions for experience management. It provides you with:
an opportunity to analyze feedback data based on keywords and user stories;
gamified forms for collecting feedback.
Feedier's customers are Decathlon, KLM, Expedia, and Vodafone.

Usersnap is a feedback widget that you can run through a JavaScript tag. The tool boasts of:
integrations with Trello, Slack, and Jira;
public feedback board for your customers to track your progress.
Usersnap's clients are Microsoft, Facebook, Airbus, and Cisco.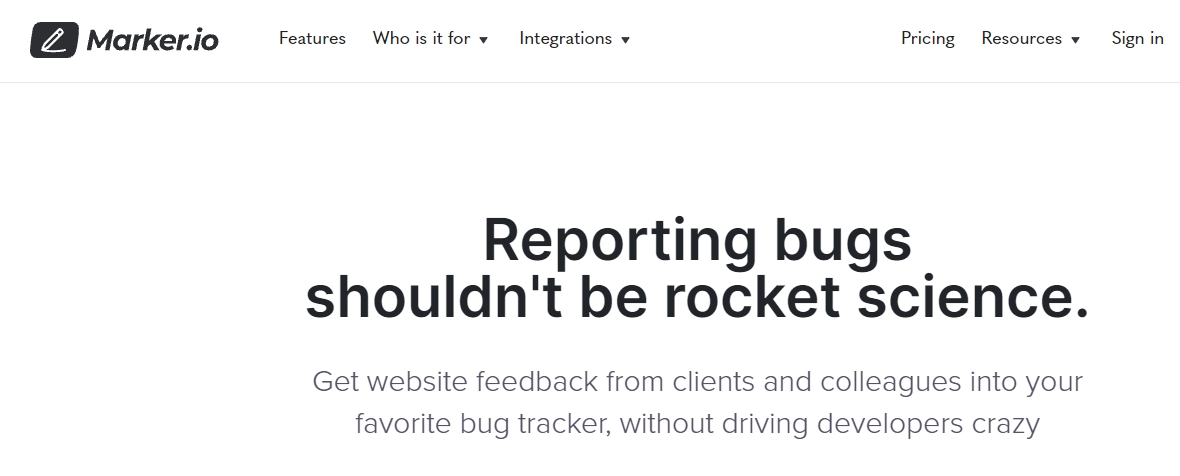 Marker.io is a tool for collecting feedback and visual bug reporting. Its benefits are:
an opportunity to submit visual feedback in one click;
on-site bug reporting.
Companies using Marker.io are Komoot, WeTransfer, CapitalOne, and FantasyPros.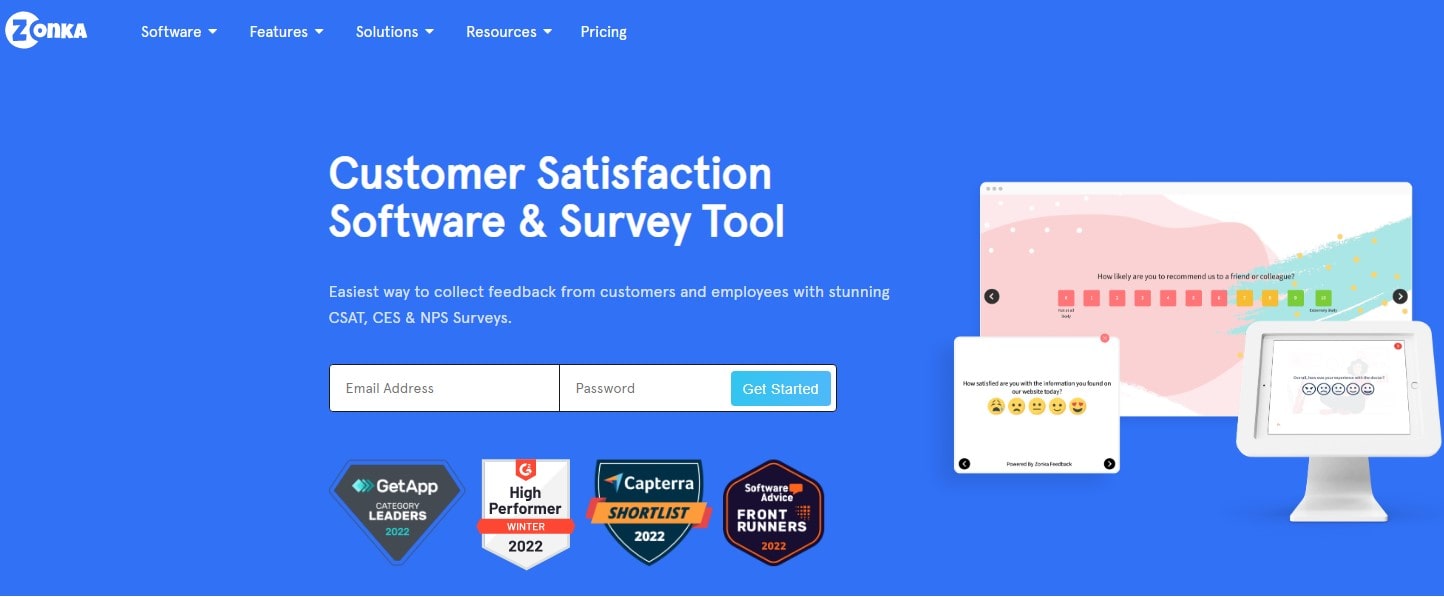 Zonka Feedback's comprehensive NPS software can help you understand your customers' opinions, contentment, and loyalty. Its features include:
NPS Surveys with Logic and Workflows;
Surveys can be scheduled manually or triggered by conditions;
Provides integration with over 1400 apps and preview surveys.
Zonka Feedback's customers are SAP, BCG, Nikon, Samsung, E&Y, Apple Damas etc.
Conclusion
Considering the recent growth of e-commerce, tracking website feedback is a must for creating successful marketing strategies. When it comes to collecting user feedback, various website feedback tools come in handy. That is why implementing these solutions into your UX analysis is crucial.