Welcome to the remarkable universe of SEO, or Search Engine Optimization! Picture trying to explain SEO to your grandmother – you'd describe it as the magic wand that makes a website appear when someone searches for something online. ?✨
For instance, if your grandmother runs a quaint knitting blog, SEO is the tool that ensures her website pops up when someone searches for "best knitting patterns":
SEO creates keyword-rich content based on search terms.
It makes the website user-friendly and well-structured.
It helps build relationships with other websites, securing quality backlinks that boost website authority.
SEO is an amazing toolkit, but to fully unlock its potential, you need robust software like Plerdy. This comprehensive SEO & UX tool breathes life into your SEO strategies, making your website a magnet for organic traffic. Ready to dive into the intricacies of SEO and the magic it can weave for your website? Let's explore together, and remember – even your grandmother could be a wizard in the digital age with the right tools! ?‍♀️?
Why is SEO Important?
Harnessing the power of Search Engine Optimization – or SEO – serves as a robust backbone of digital marketing strategies across diverse sectors. It streamlines the digital footprint, making any website highly visible to search engines, ultimately driving organic traffic to the platform.
For instance, an eCommerce store selling organic skincare products can outshine competitors by using SEO techniques. Here's how:
Detailed keyword research helps identify what potential customers are searching online, guiding the store to use relevant terms in their content and product descriptions.
SEO-oriented content creation, including blog posts and product reviews, establishes the website as a trusted authority on organic skincare, enticing users to return repeatedly.
Using meta tags and headers strategically optimizes the website structure, enabling search engines to understand the site content and rank it higher.
Similarly, a local restaurant aiming to attract more customers can utilize local SEO. Optimization of their website with local keywords and location-specific information ensures they appear in 'near me' search results.
In the digital landscape, your website is your storefront. SEO shapes the path leading to this storefront, making it easier for potential customers to find you. Every business niche, from tech start-ups to niche bloggers, benefits from smartly integrated SEO tactics, ensuring visibility, engagement, and growth in an ever-competitive online marketplace.
Types of SEO
Unravel the power of SEO, a critical asset in today's digital age, by understanding its diverse forms. These types of SEO techniques build up a comprehensive strategy to optimize your website for search engines.
First, we have On-Page SEO, the bedrock of any optimization plan. It delves into improving individual page content and HTML source code. For example, a blog about vegan recipes would invest in keyword-rich posts, meta descriptions, and title tags.
Next is Off-Page SEO – an approach that focuses on enhancing the website's authority and relevance through external methods. Suppose a fitness equipment company earns high-quality backlinks from a popular fitness blog; this boosts its website credibility and search engine rankings.
Technical SEO is another important type, ensuring smooth website navigation and fast load times. A news portal, for example, would employ technical SEO to improve crawlability and mobile responsiveness.
Finally, there's Local SEO, which emphasizes optimization efforts for local searches. A coffee shop, by optimizing its website with location-specific keywords and local business listings, can draw in customers searching for a 'coffee shop near me'.
By leveraging these four SEO types, businesses from different sectors can carve out a visible space for themselves in the dense fog of online competition.
How Does SEO Work?
Navigating the waters of SEO requires a keen understanding of its intricate mechanics. At its core, SEO's job is to enhance a website's organic reach on Google.
Imagine a music store that wants to rank highly on search engine results. Here are the steps they would take:
Thorough keyword research would identify popular search phrases associated with music instruments. Incorporating these keywords into the website's content increases the chances of the site appearing in relevant SERPs.
Quality content creation is the next step. Crafting engaging, insightful posts about music instruments and how to use them will keep visitors engaged, reducing bounce rates—a metric search engines take into account.
Backlinks generation bolsters the site's authority. When other respected sites link back to the music store's website, it sends a signal to search engines about the site's credibility.
Technical optimizations, like improving the site's speed and mobile responsiveness, ensure a user-friendly experience—another key ranking factor for search engines.
So, SEO works by employing a host of strategies – keyword usage, quality content, backlinks, technical enhancements – that collectively improve a website's standing on search engine result pages, enabling the music store to reach its target audience effectively.
How to Explain What is SEO Optimization – Idea #1.
Refer to traditional marketing
Everyone knows what marketing is, even if they have never been related to this field. If you think about it, offline marketing and SEO optimization have a lot in common.
The promotion of goods and services online is no different from promotion in real life. It's just more large-scale, focused, and flexible. SEO specialists can easily adapt to changing trends and update their optimization strategies accordingly. For example, when a new product appears and people start searching for it, SEO experts immediately spot a new trend. Then, with small changes to website content and SEO, they can attract the attention of the necessary target audience. In this respect, traditional marketing is less agile than SEO and requires more steps.
Now let's get to the very explanation of what SEO optimization is. Start with history. A few decades ago, grannies learned about a new product from newspapers, radio, and (later) TV. Yellow pages with ads of different businesses and telephone directories were a particularly popular source of information. People could open them anytime and view the necessary contact details.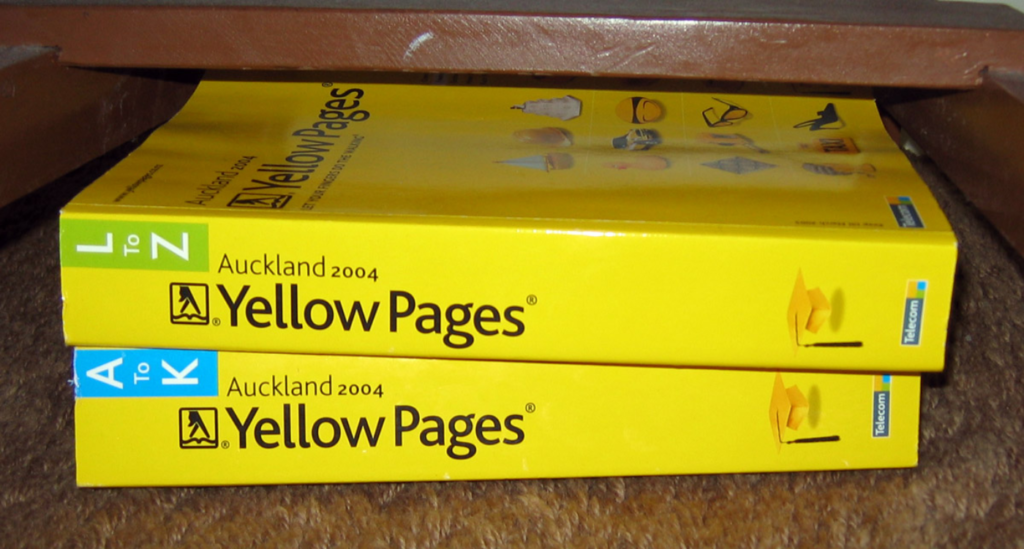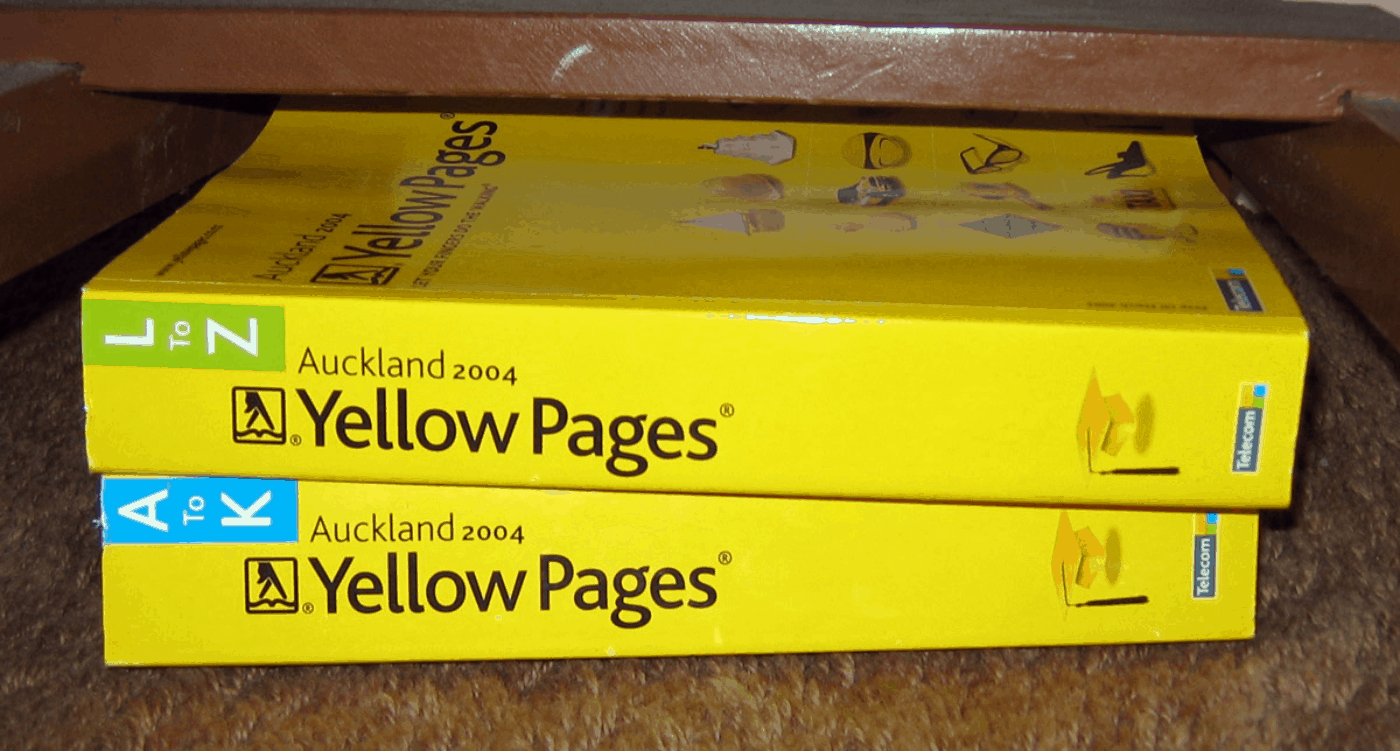 A predecessor of Yellow Pages was word-of-mouth marketing, when people received all information from their friends and acquaintances. Many of us still use it to learn news and ask for recommendations.
All these ways of getting information are based on the principle that has laid the foundation for effective marketing: Target the right people, and your business will grow.
With the emergence of the Internet, limitless online space has become one of the main business areas. Search engines have turned into global classified ads. People use them to find what they need. And, like in newspapers, the closer the ad is to the first page or the beginning of a section, the more likely it is to be noticed.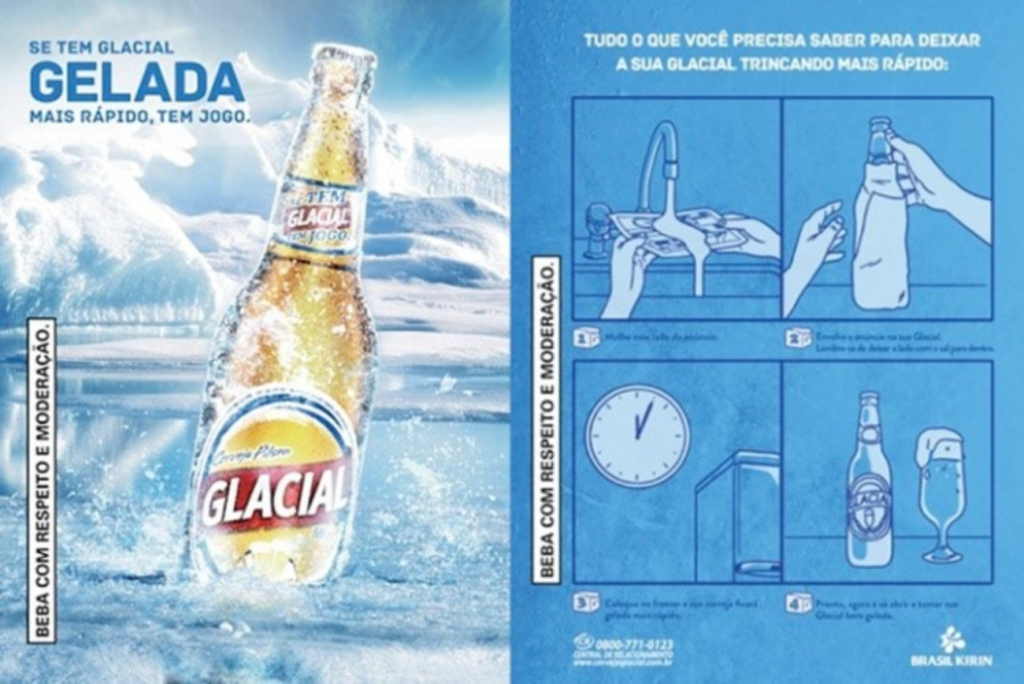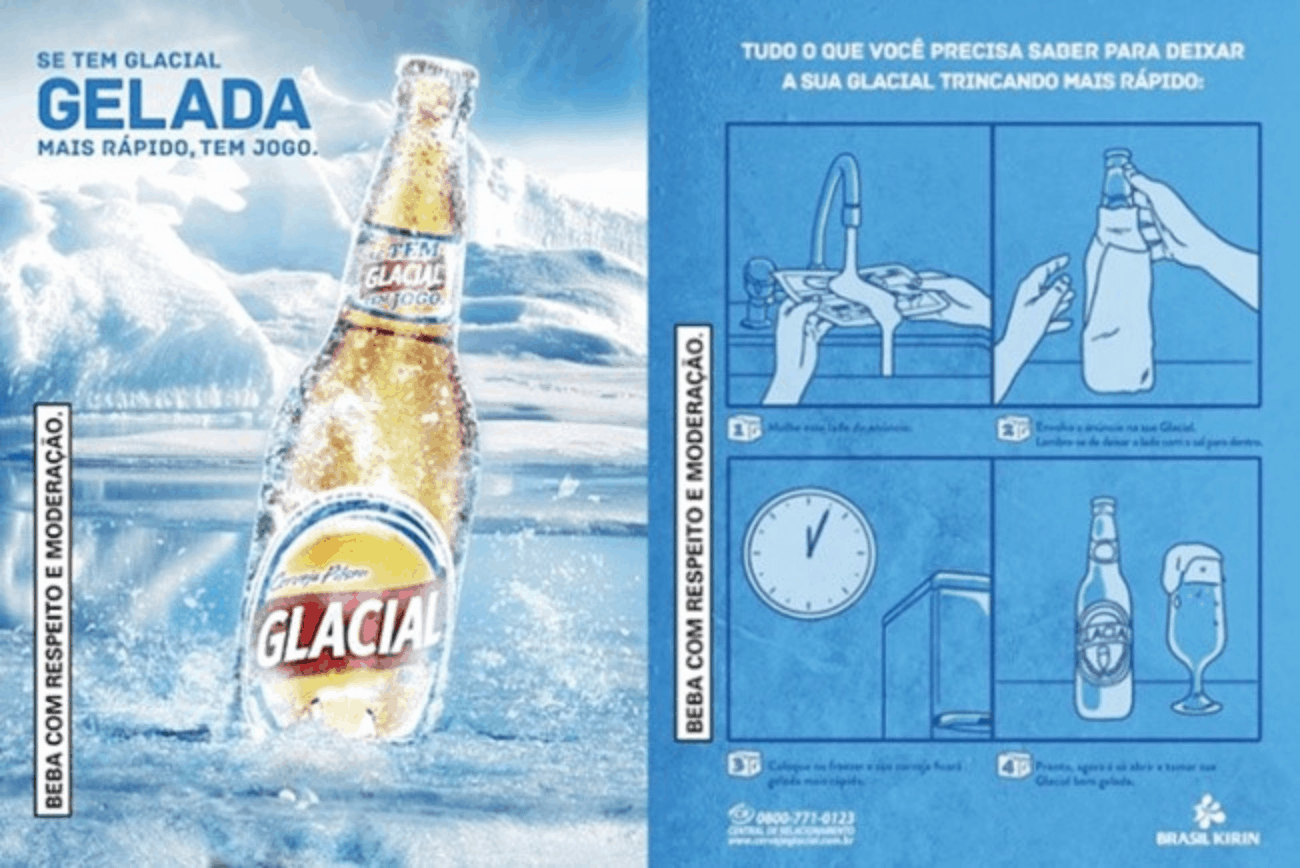 Here's an example of modern advertising. Glacial, a beer brand, placed this ad in one of the print magazines. They intentionally covered the advertising page with salt to simplify consumers' lives. The instructions offered people to wet this page, wrap it around a bottle, and put it in the freezer since the salt significantly speeds up cooling. The manufacturer solved the typical problem of quickly cooling beer when it's too hot outside in such a simple way. They had to invest in design and finding a magazine that would agree for this experiment, but that was worth the effort. The ad made Glacial more popular and recognizable.
The wording of the offer is another crucial thing in offline marketing. The more information you communicate through several lines, the more likely it is to attract consumers. The same with SEO. Businesses need to make sure their website pages are relevant and contain valuable optimized content.
If someone doesn't understand why you need a specific budget, compare your work with the periodical competition. The hottest and most interesting topics are discussed on the first pages. Getting there is not easy and quite pricey. Nevertheless, the first pages attract the most attention and include more expensive (sometimes even 10x times) ads than other pages. Thus, an investment in SEO optimization is essential to promote your product or service to the top positions in search results.
How to Explain What is SEO for Beginners to Your Grandma – Idea #2.
Rely on your direct duties
Website streamlining isn't super complicated. There are many books and other substances on SEO for amateurs that empower you to dominate it. Although this field is generally new, it's simply a subtype of office work. That is the reason discussing SEO with your grandmother; you can essentially portray what you do each day:
Analyze the data on assigned SEO projects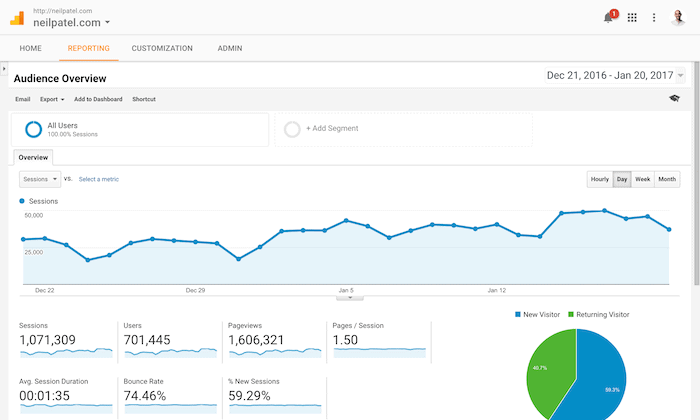 Coordinate the work of other people, such as copywriters who create marketing SEO articles (guest posts) or assistants that negotiate with other website owners to publish these articles
Communicate with other departments that directly negotiate with customers (account managers) and technical specialists that eliminate all possible technical SEO issues

Write technical specifications to upgrade the SEO project
Develop a plan to attract visitors, generate progress reports and present them to customers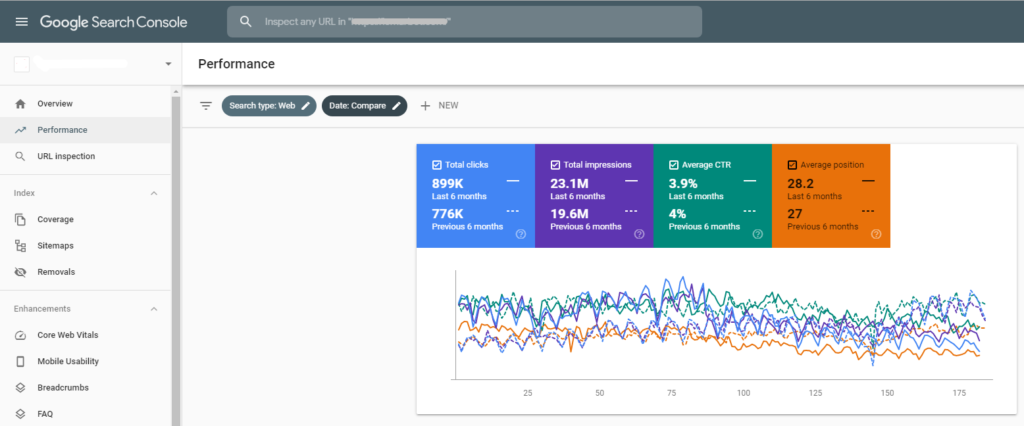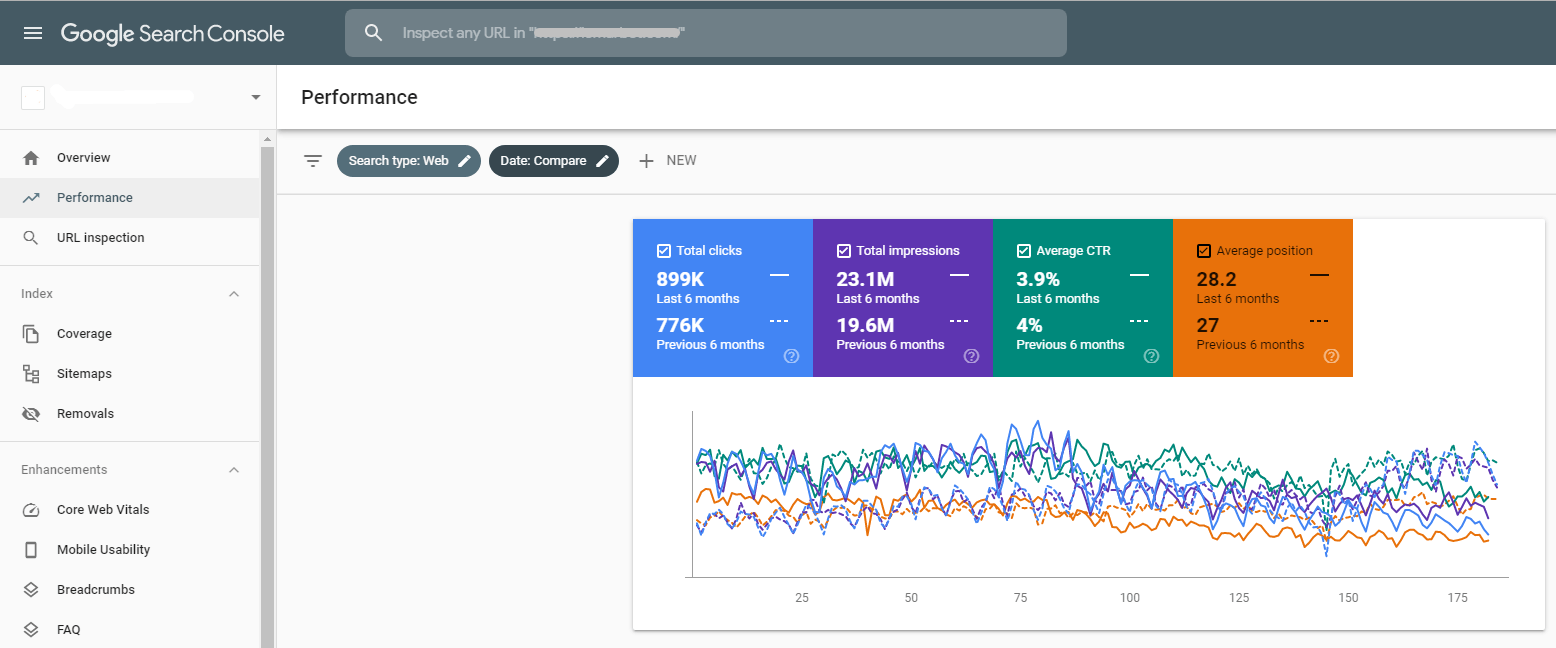 This SEO for amateurs thought has one immense downside. It makes your work sound less secretive and self-important. The grandmother might be baffled to discover that you're simply an office specialist. However, it's an extraordinary other option on the off chance that you need to answer rapidly, without delving into subtleties, when somebody asks you what SEO is out of inactive interest (indeed, this likewise occurs). The rundown of center liabilities will assist the inquisitive examiner with acknowledging how the functioning day of an SEO expert looks. This ought to be sufficient to make a few determinations.
How to Explain What is SEO in Google – Idea #3.
Get closer to the main goal of SEO
When your grandma vaguely understands what SEO is in Google, it's time to explain why we need it at all.
To do this, complete the following steps:
Clarify why site permeability is significant for organizations. It should be simple since even your grandmother realizes that looking for something on the web is helpful and quick. For instance, you can contrast two distinct ways with purchase vital pills. We should let it be known's greatly improved to type in the name, analyze costs in various drug stores, pick the best one, and submit a request (now and then even with home conveyance) than do everything disconnected. No compelling reason to go to a few drug stores, stand by in lines, and burn through a great deal of time and exertion like it was quite a few years prior.
Continue with ranking results. Google Search rating reflects the relevance and usefulness of the displayed resources. Tell grandma that websites on the first page are more valuable than the results from the second and third pages. That's why they attract more people.
Connection the objectives of organizations to the objectives of Google. Web search tools are answerable for building up requests in the worldwide expanse of data. Then again, organizations need to acquire the most elevated situation in this order to expand benefit. Their objectives are to some degree inverse. Google intends to figure out which relevant website is the most significant and disposes of those that don't meet its rules. Organizations endeavor to get to the top whatever it takes. Indeed, in this fight, Google wins. In this way, organizations must adjust their sites to Google's SEO necessities and streamline them. This is really what SEO experts do.
Summing up, Google's top includes the pages that provide fuller, clearer, and easier-to-understand answers to user questions. Getting there is the essence of search engine optimization and your key task as an SEO specialist.
How to Explain What is Search Engine Optimization Digital Marketing (SEO) – Idea #4
Tell about Google's monopoly
Source: StatCounter Global Stats – Search Engine Market Share
To prove that search engine optimization digital marketing is essential for online business, describe the world without SEO. What would users and businesses do without the clear rules of online competition? The answer to this question will help you kill two birds with one stone:
Introduce your grandma to web analytics without going into the jungle of SEO terminology
Restate the importance of SEO
The latter is particularly useful in conversations with conservative and skeptical people. You must demonstrate that SEO digital marketing is more than typing, clicking, and printing. SEO is one of the cornerstones of modern business (let's face it).
There are several key factors Google takes into account. In particular, it analyzes the quality and frequency of new publications. Quality means that the updated SEO content should be relevant and professional. Therefore, it's preferable to publish expert or thematic articles. Also, remember that the more often you add new articles and the larger they are, the higher ranking they will have.
Additionally, search bots consider the interlinking of pages. So clients ought to have the option to move between different pages through a different URL until they explore the entire site simply going from one page to another.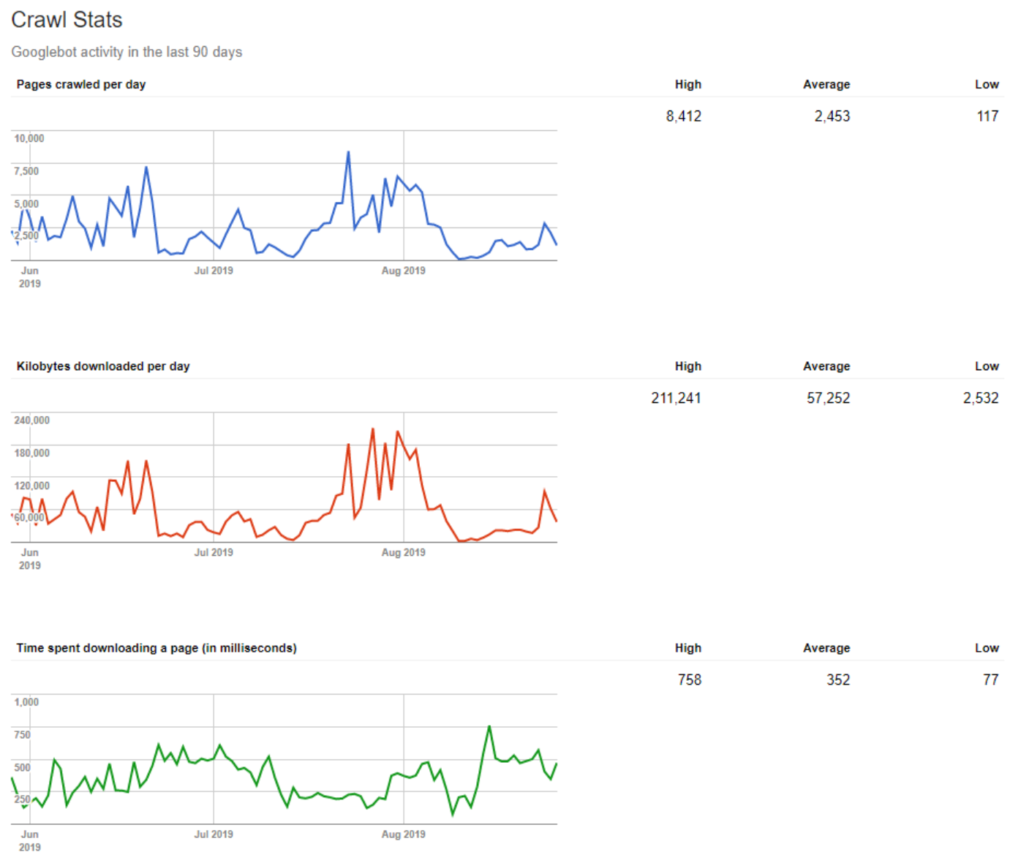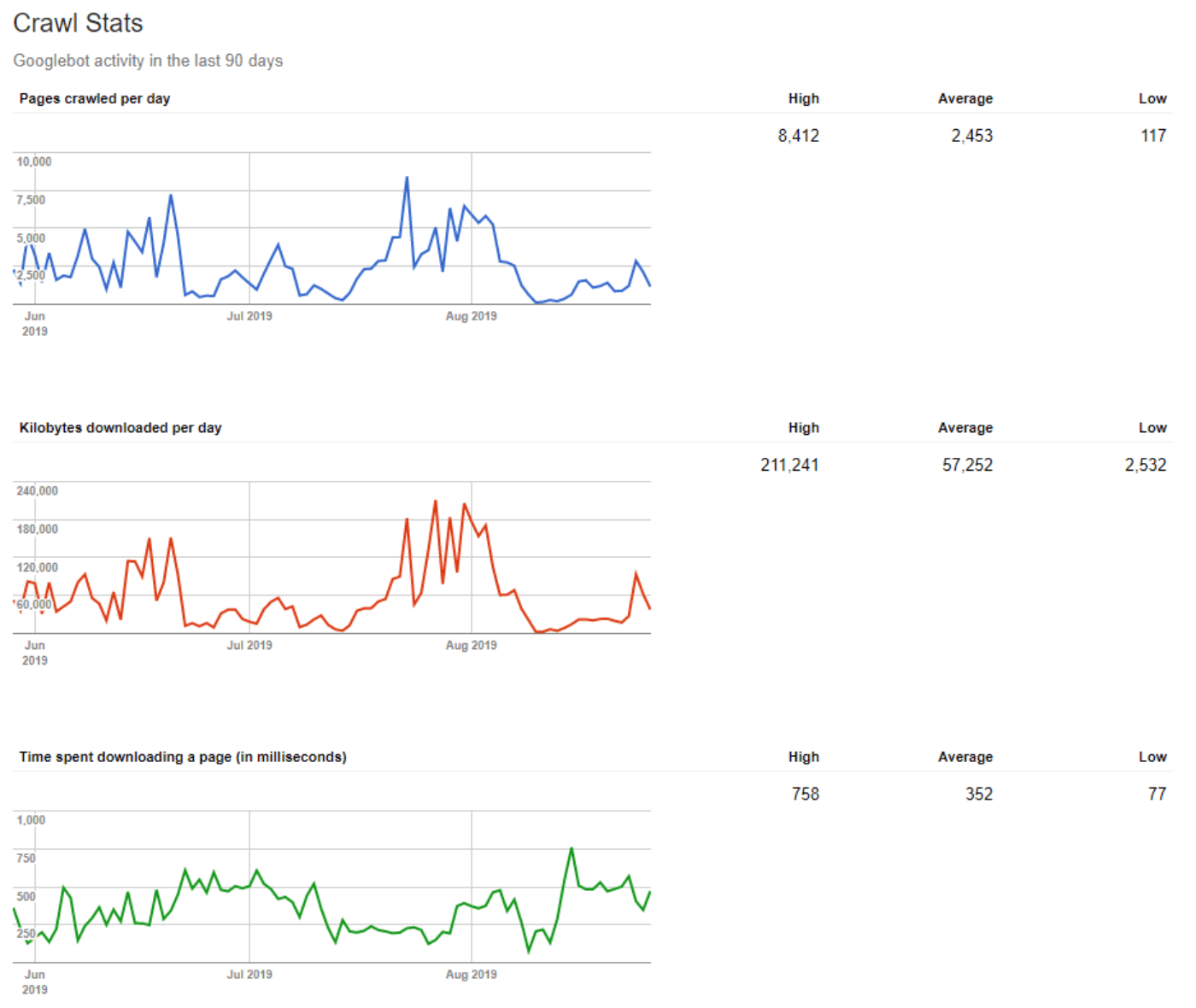 SEO content (text blocks related to the main subject of the page) is another factor that affects Google Search ranking. The page is considered relevant if it includes many keywords that correspond to its title and description. In addition, Google will scan the title and headings for such keywords to ensure the page satisfies users' needs. Therefore, keywords must always be included in the content, at least in a scattered way.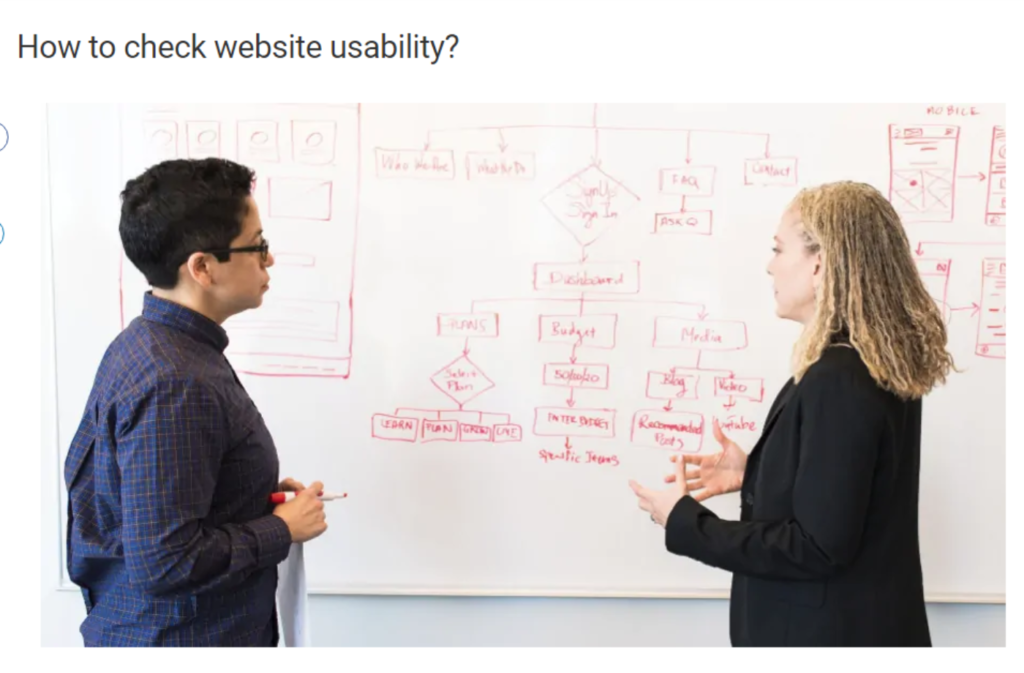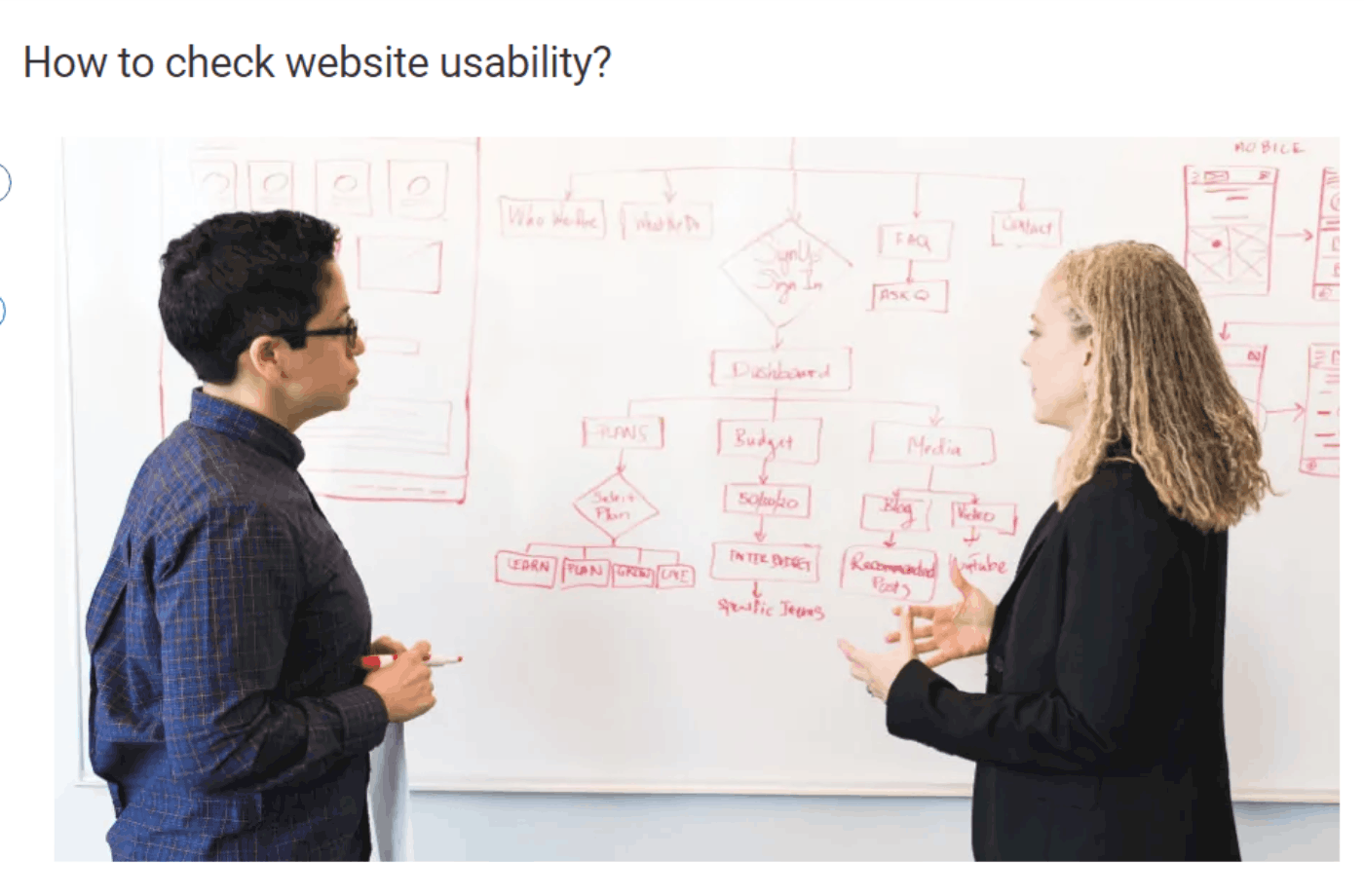 Would you mind explaining this to your grandma or a new customer and convincing them that SEO isn't a piece of cake?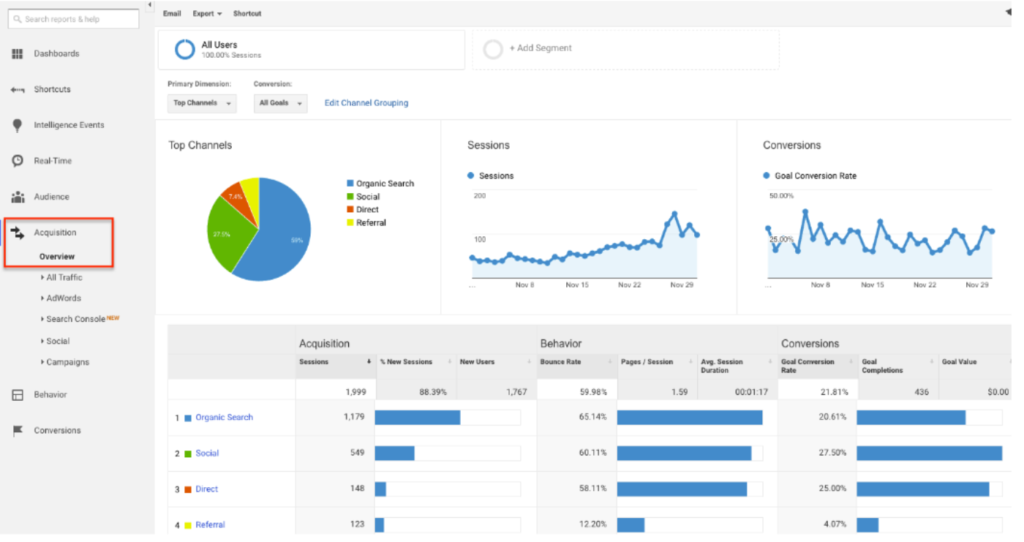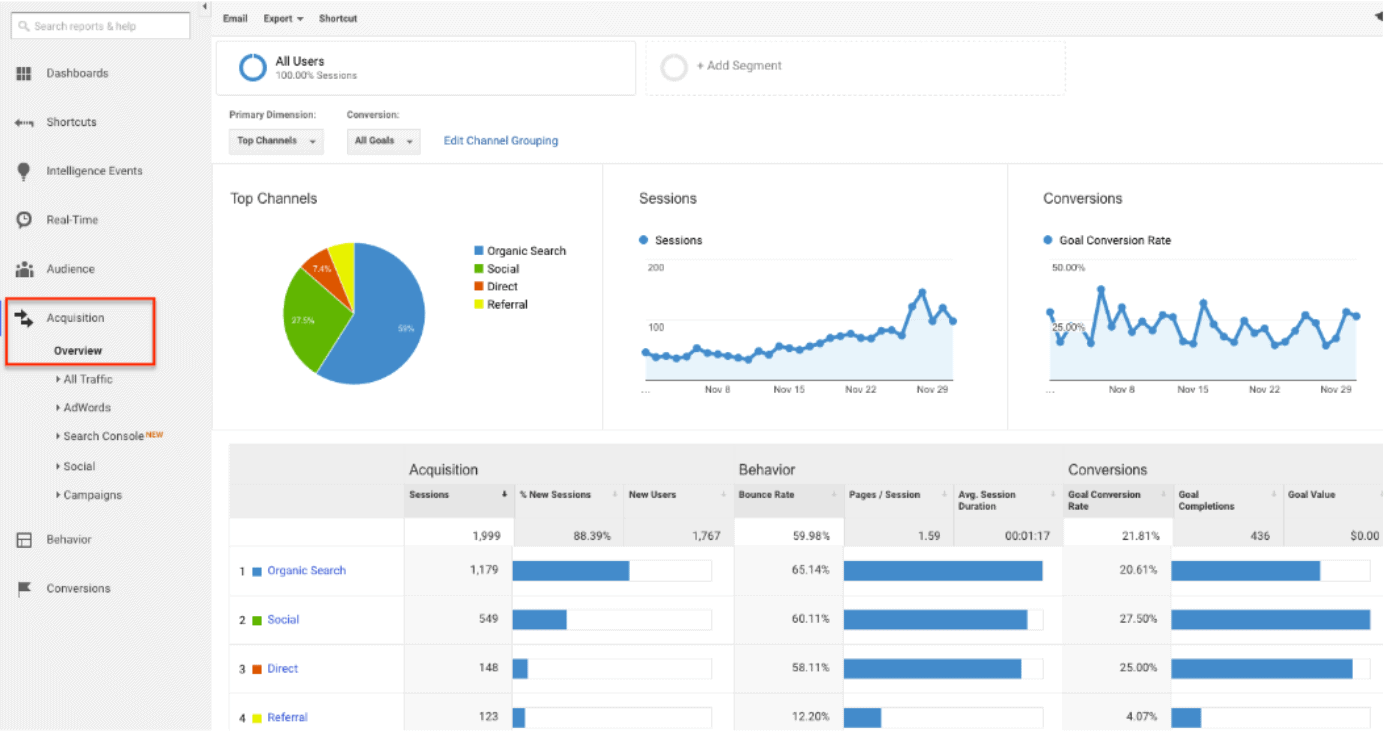 If you have the projects to be proud of and manage to explain the challenges of SEO, the grandma (and potential customers) will definitely recognize the seriousness of your work.
How to Explain What is SEO Marketing and How it Works – Idea #5.
Compare SEO to grandma's cookies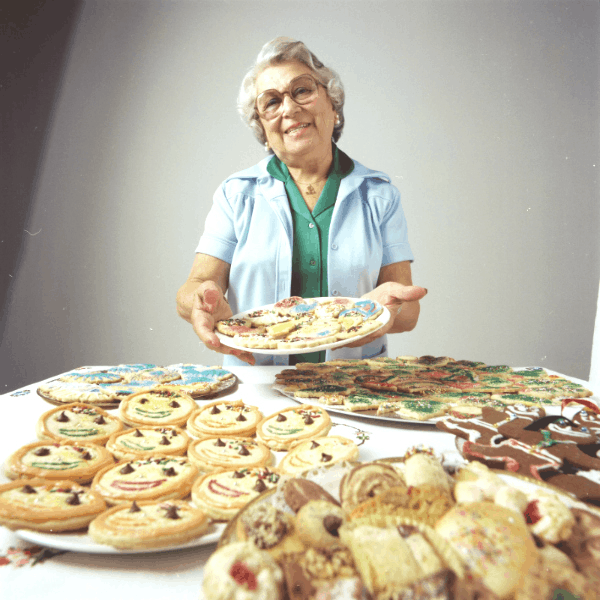 You can steer the conversation to something very familiar to your grandma, for example, cookies. Make her the main character of your story about what is SEO marketing:
Your grandma has a signature recipe for cookies. Not only do you praise them, but also anyone lucky enough to have a bite. At some point, whether on her own or someone's tip, she decides to make money on these cookies and start mass production.
First of all, she needs to collect information about potential buyers. It's necessary to know how many consumers are interested in her product, what key groups of buyers exist, and understand their tastes, of course. This basic data can already help determine the volume of production, raw material, and planned expenses.
Now, compare this case with website promotion. Or rather with the channels used to promote a business online (social media, newsletters, advertising, organic traffic, etc.) These are the groups of potential buyers. The volume of traffic is the number of people interested in the offer. The budget is universal – the investment in each source, the cost of a lead, etc.
Provide as many details about SEO marketing as possible. The more vividly your grandma imagines the situation, the faster she will understand everything. Believe us, deep down; she will be extremely proud of such a talented grandchild who knows what they're doing so well.
How to Explain What is SEO in Google to Your Grandma – Idea #6.
Refer to paper books
The relationship between SEO in Google and book distribution can show how SEO experts streamline sites to draw in perusers. Your grandmother or any other person, paying little heed to their age, has grasped paper books ordinarily. They realize what makes a decent book, regardless of whether they aren't insatiable perusers acquainted with the subtleties of value composing, altering, and the most recent Nobel Prize holders. They understand that grammatical errors, botches, bizarre sentence construction, or helpless plan make a book less significant.
Current sites are fairly like books. Particularly writes or instructive assets that don't sell anything. To advance such sites, their proprietors need to guarantee the distributed substance is quality and meets the intended interest group's inclinations. That is the point at which the errands of a distributor and an SEO expert cross over. Both need to go through the accompanying stages:
Conduct market research. Before investing money in translating a book (creating SEO content), it's necessary to check whether this topic is relevant. Of course, you may publish something just because you like it, but it won't bring you any profit.
Prepare a task. Once you know what product is demanded on the market, it's time to start working on it. At this stage, the publisher hires designers, translators, editors, and other specialists that need to prepare and fine-tune the future book. They discuss the volume of the project, possible technical issues, and deadlines.

After publishing the content, it's important to keep monitoring the number of readers and feedback. This helps to eliminate problems that could harm the reputation of the print or web resource. Since Google's algorithms take into account user behavior, low-quality content will reduce your chances to end up in the top.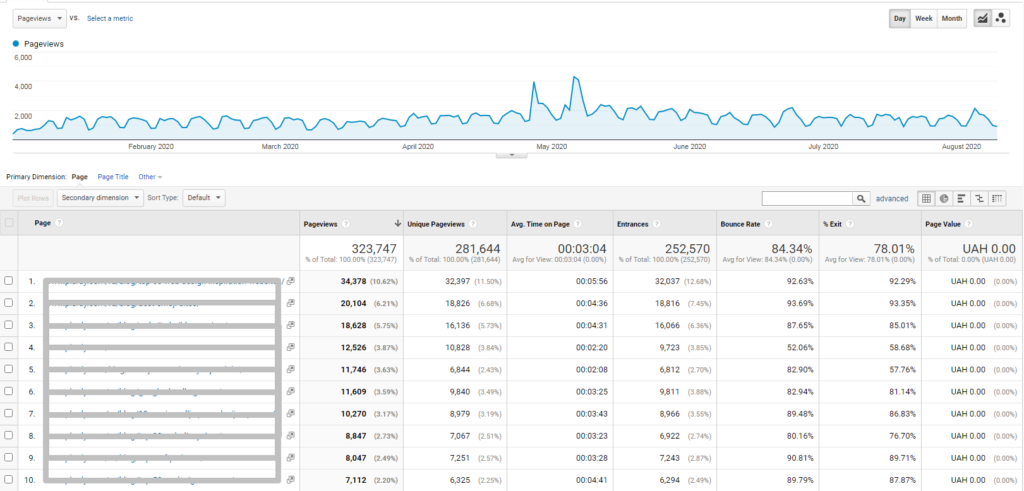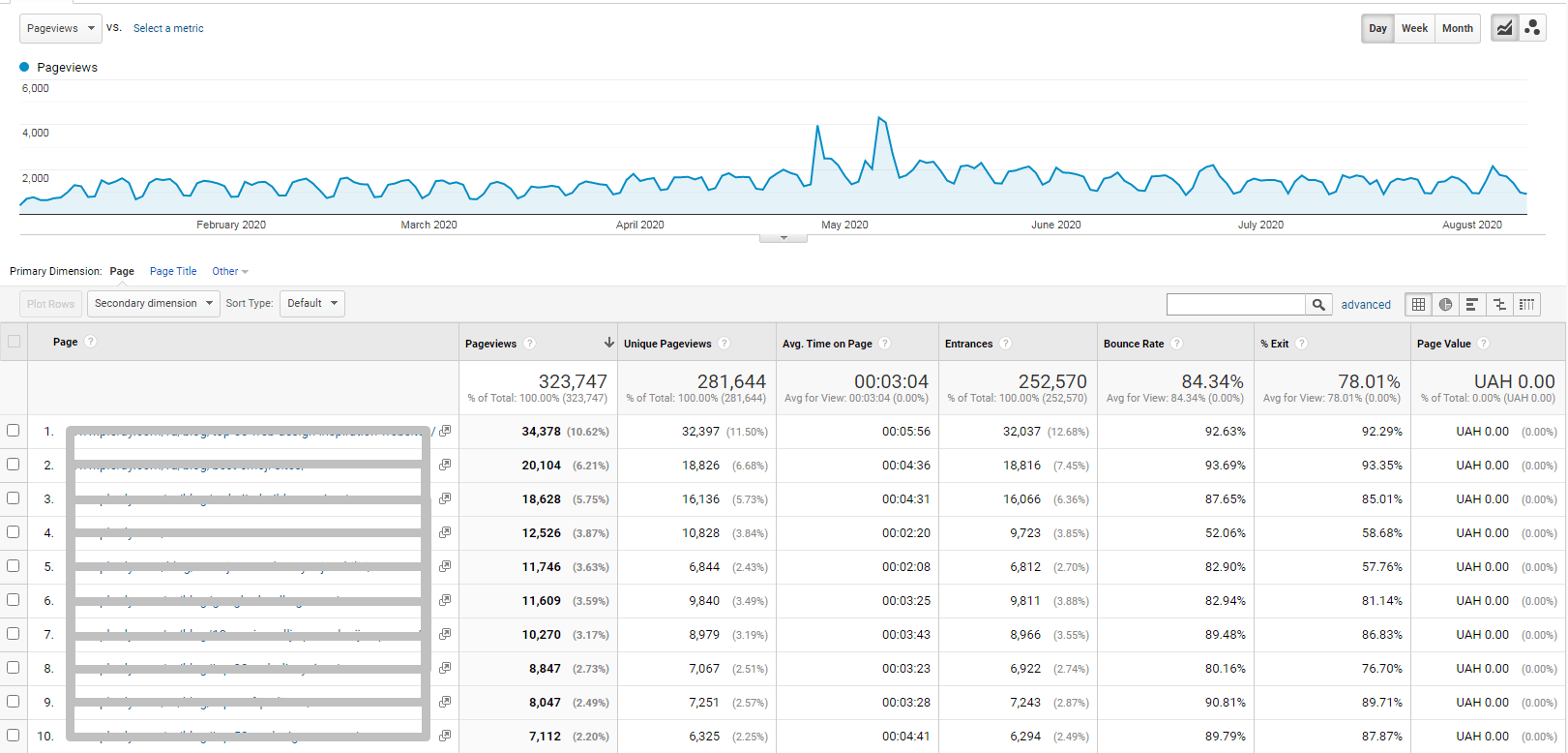 These four steps should allow you to explain what SEO is in Google to your grandma. As the publisher, you are responsible for finding the right niche for published content, relevance, and quality.
How to Explain What an SEO Specialist Does – Bonus Idea
Analogy with a park
This analogy may not look like the best way to explain what an SEO specialist does. Yet, a city park or botanical garden has something in common with SEO. Do you know what? – Both seek to attract visitors.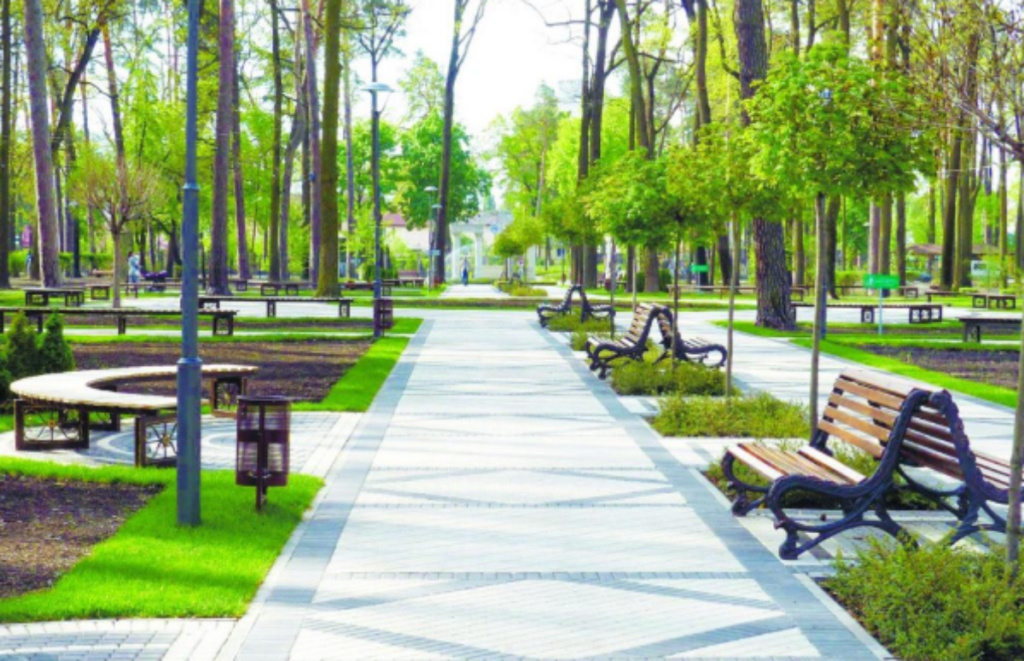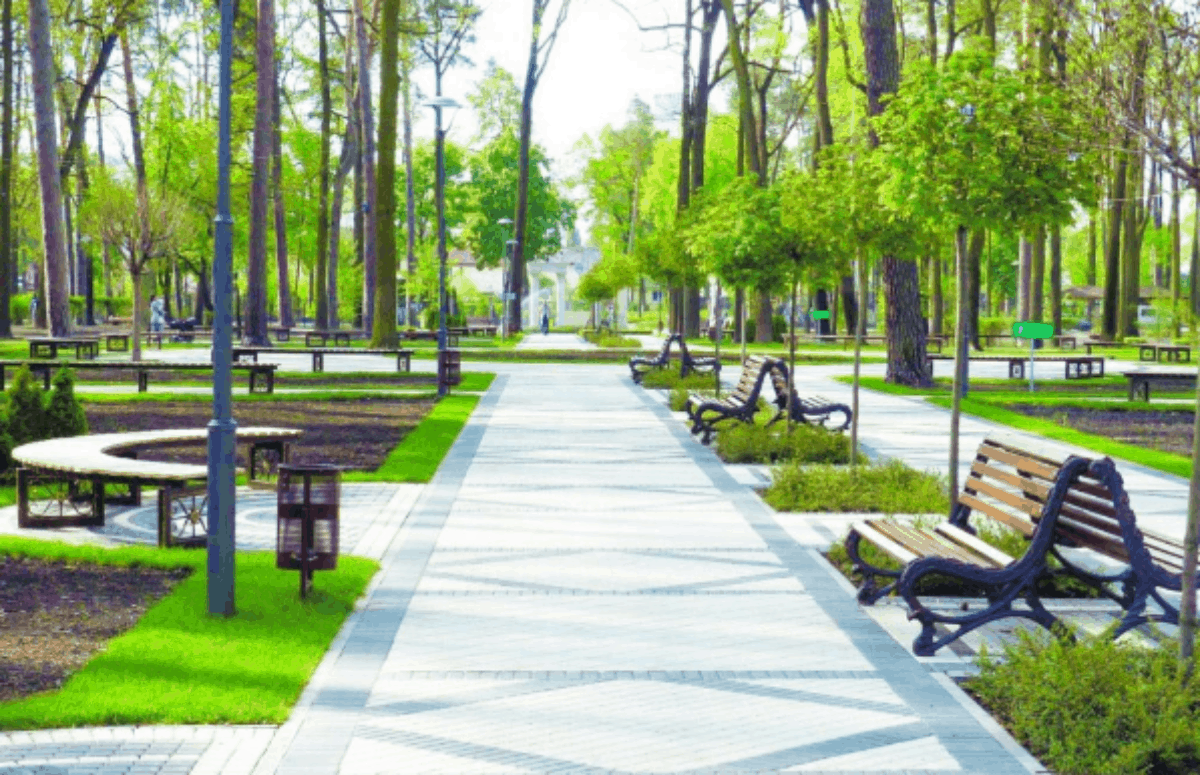 Use this algorithm to compare the two concepts and show what an SEO specialist does:
Simply put, any park is a composition of plants. It has a unique climate, soil and requires custom maintenance (watering, pruning, fertilization). Thus, the final look of the park largely depends on the efforts of urban services.
A website is a similar system where all the elements (code, design, types of content) are used to ensure maximum comfort for visitors. These are internal factors that website owners can change to attract people.
Tell your grandma that to create a quality website with considerable traffic and sales, its owners need to work on its optimization.
How to Explain What is SEO Optimization – Bonus Idea
Example of a personal blog
A few grandparents are so educated that they might have a very fruitful individual blog or YouTube channel. However, all things considered, SEO improvement is a less recognizable idea than contributing to a blog, so the odds are they don't have a clue what it is. Then, at that point, the grandmother will ask you an anticipated inquiry: "Darling, how can it work?" For this situation, you ought to comprehend the distinction between the Internet in its initial days and presently.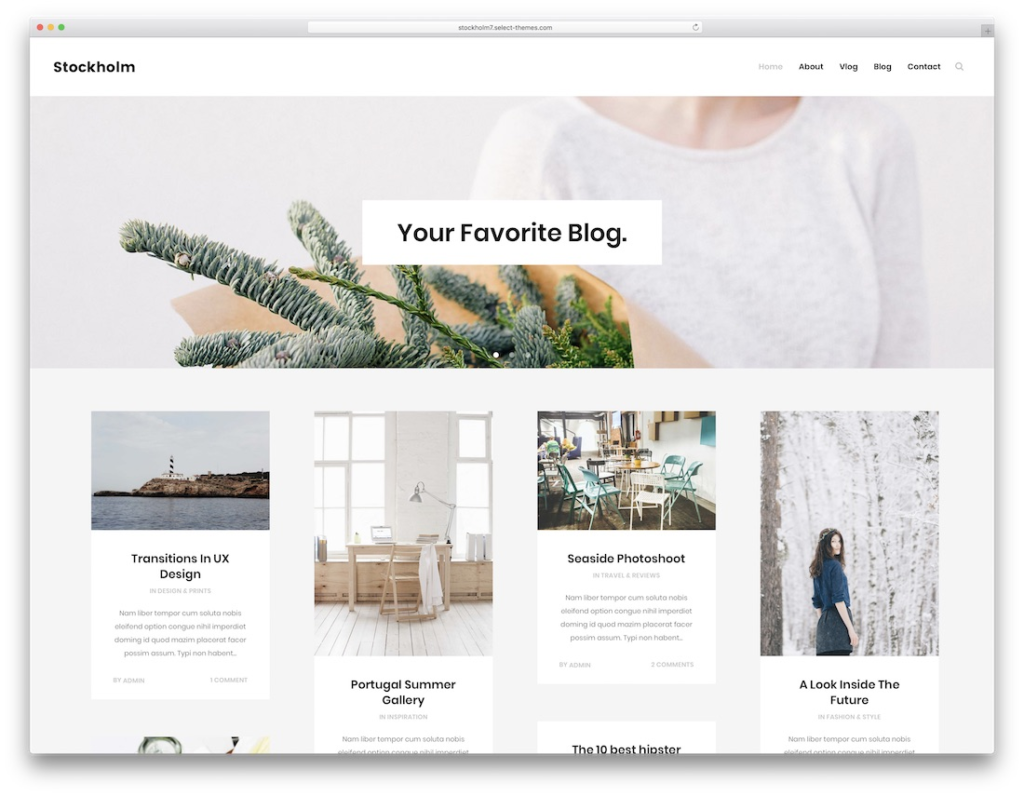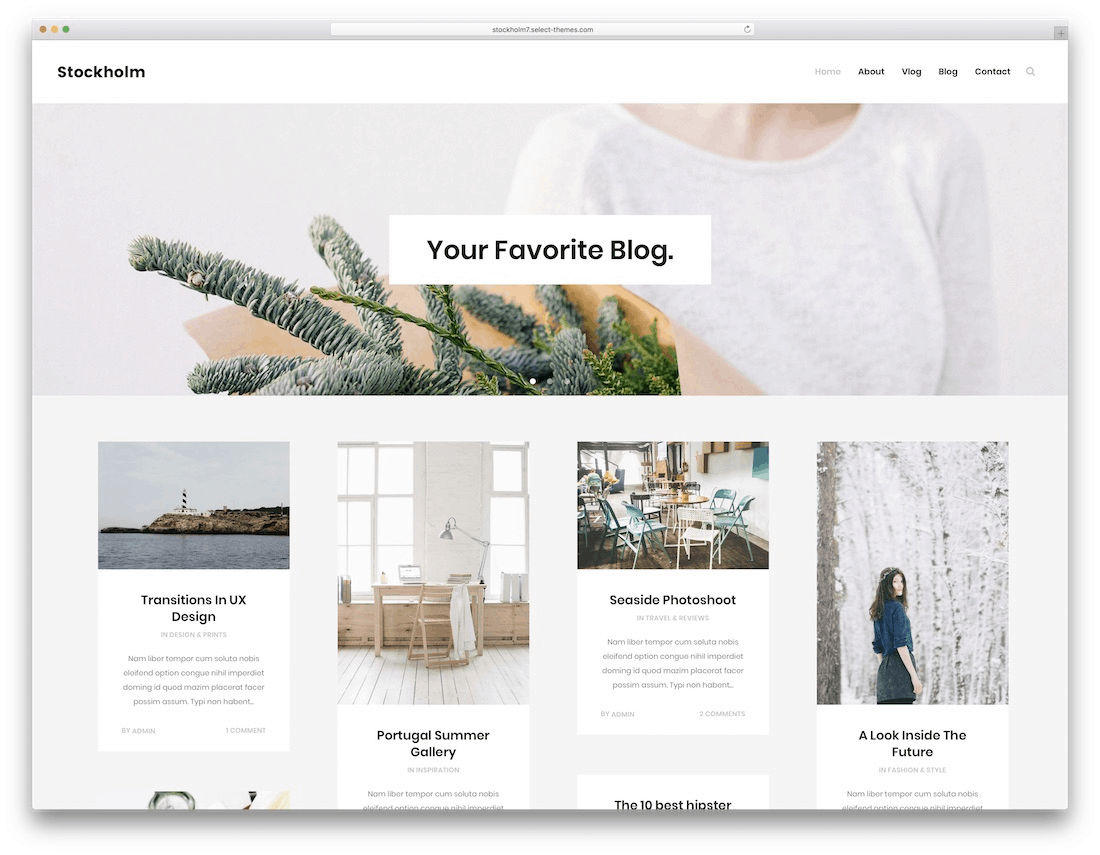 When web crawlers (specifically Google) showed up in the last part of the 90s, they previously utilized custom algorithms. However, old inquiry bots were extremely primitive. They could peruse the Title and Description labels. Whether the future programming goliaths understood that these components weren't sufficient, there was no requirement for complex creeping around then. All things being equal, search bots utilized the labels to discover sites and remember them for the web crawler data set. It was similarly little, so users didn't have a lot of decisions.
Such simplicity had the downside. If a website owner accidentally forgot to fill in the necessary meta tags, search bots just skipped the website. No matter how user-friendly and interesting it was.
After the epoch of metatags, keywords and micro-layout gained importance. They allowed search engines to categorize pages automatically. But, unfortunately, the quality of content could remain low. Relevant title, keywords, and thematic images? Okay, that's enough.
At that point, basic search engine optimization skills were already important. However, your grandma and her blog could lose to the website owners with deeper SEO expertise. To successfully manage her blog and generate traffic, she would be forced to figure out SEO optimization and how it works. It's almost learning a new trade. Sounds inspiring, but in reality, it causes too many difficulties and isn't worth the candle.
Let's fast-forward to the end of the ninetieth. That's when the modern web and SEO emerged. Search bots are no longer those primitive lines of code they used to be but a powerful force. In fact, these are smart guys who have gained experience in analyzing content (over 20 years!), and you cannot cheat them with beautiful headlines. Now they can easily evaluate the quality of page content, including such subtleties as whether the user accidentally clicked somewhere or mistaken this element for a link. As a result, nice headings and other show-offs have taken a back seat, prioritizing usability and content relevance.
Therefore, today your grandma can relax and not dive into the intricacies of technology and search engine optimization. All she needs is to be an expert in the topic chosen for her blog and regularly update the resource. It doesn't matter where she publishes her articles – on a custom website designed by her grandson's friend or a free default template with basic optimization.
And the conditions are really equal since Google instantly detects the websites stuffed with keywords or engaged in massive link exchange and filters them out. Does your grandma know about black-hat SEO practices? Most probably, no. This means that she has a pretty good chance to be ranked in the TOP.
How to Explain What is Etsy SEO – Bonus idea
In the first place, Etsy SEO must be from various perspectives, like website improvement in Google. An optimizer additionally needs to track down the pertinent catchphrases, add titles, portrayals, and build links. Along these lines, assuming you need to clarify what Etsy SEO is, you can utilize a similarity from this article. For instance, the following one.
Does your grandma have a garden?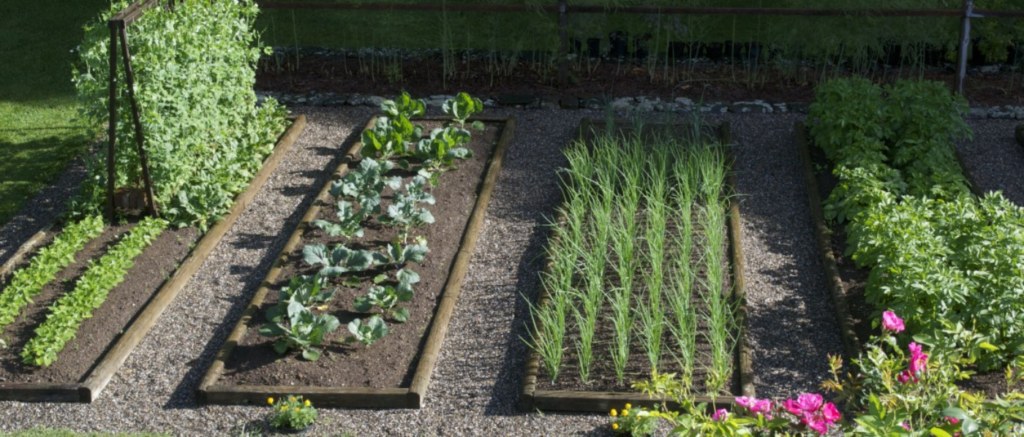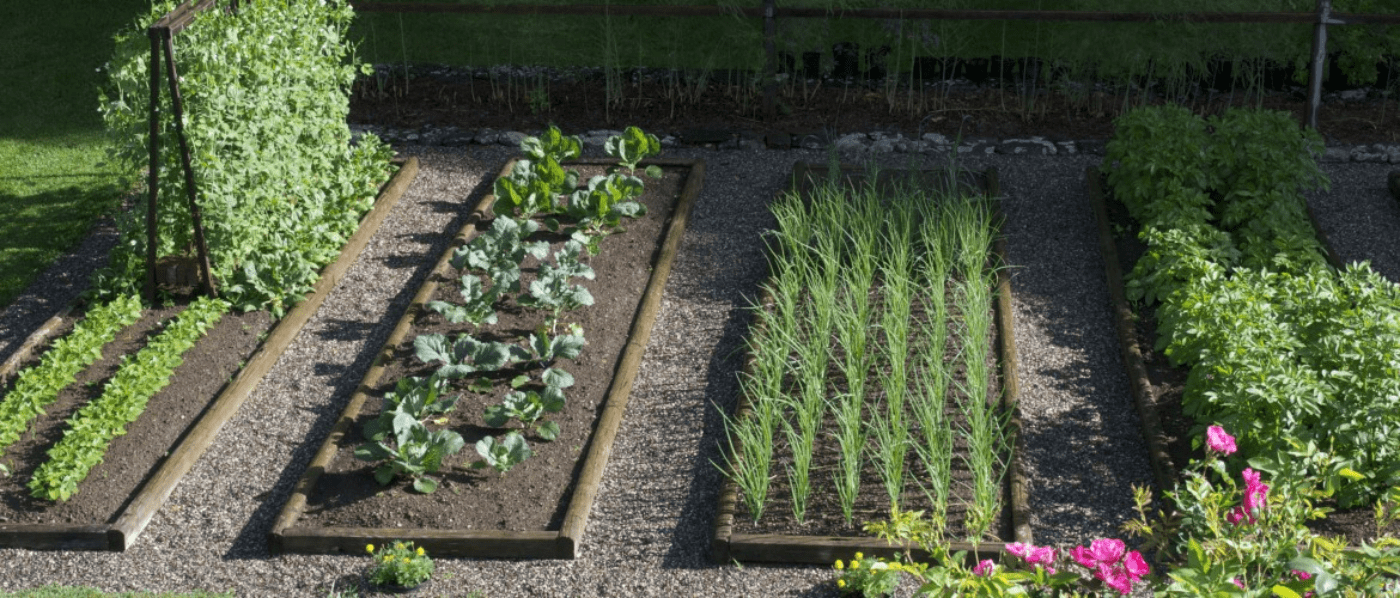 Compare your work with gardening to show how you optimize a website or an Etsy product card.
Planting seedlings is more than just putting them in the soil. The same relates to website optimization. For a large crop or high conversion rates, you need to complete these 5 steps:
Step #1. Decide what plants you are going to grow and how many seedlings you need. Speaking of SEO, it's the same as setting tasks before optimizing a website. What is your target audience? What goals and metrics do you want to achieve?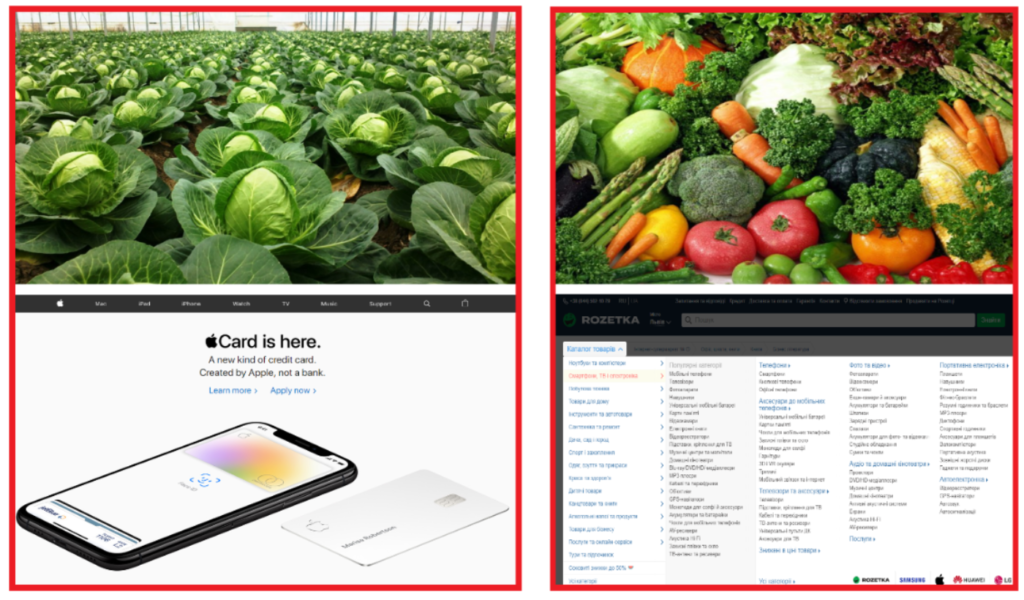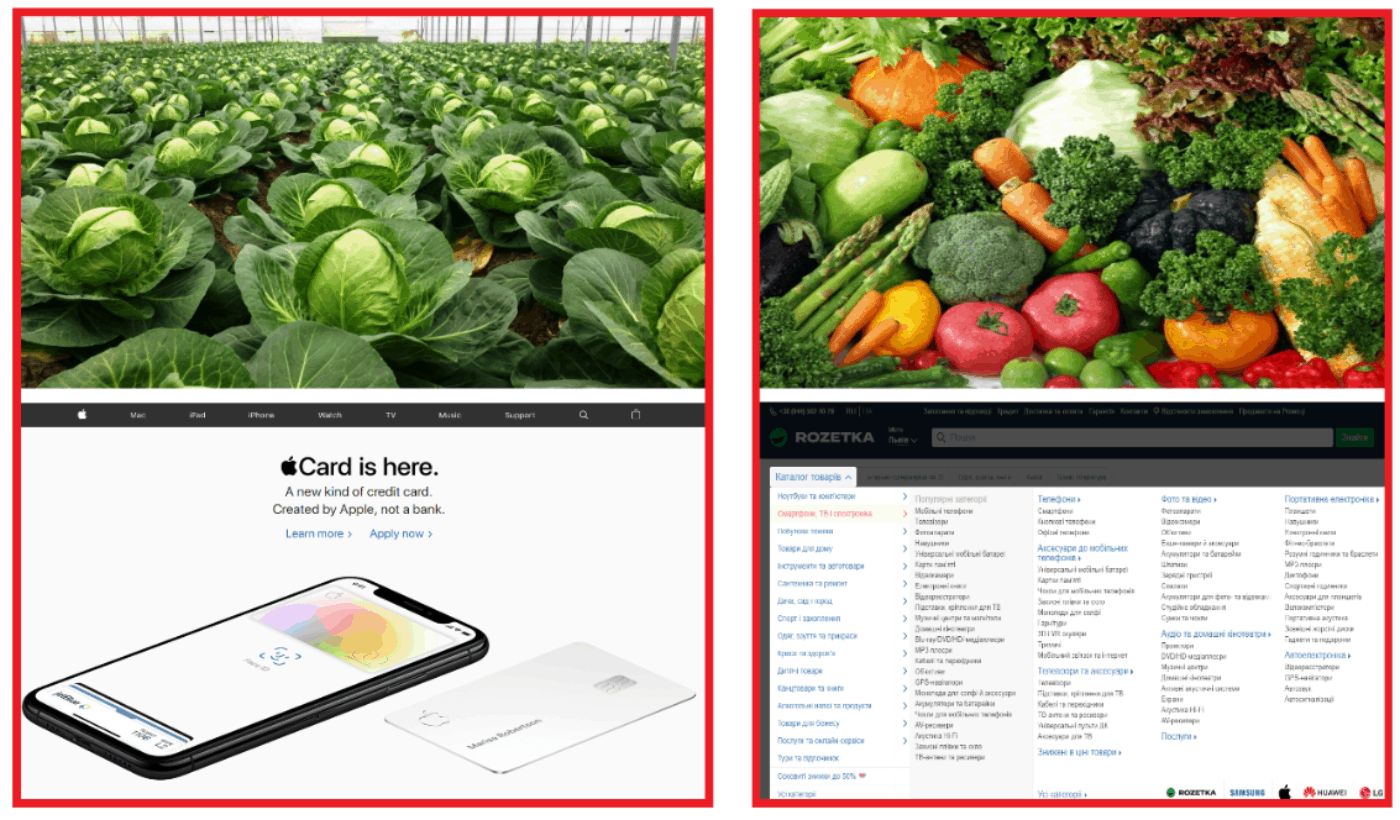 Step #2. Start preparing the soil for planting. Remove the weeds that have already grown this spring, as well as the dry straw left after last autumn. In SEO, this is the same as auditing the old website and detecting the problems that may harm future optimization. If the web resource is totally new, it's also necessary to analyze its main competitors and market niche.


Step#3. Loosen the soil. Depending on the size of the land, you'll either use a tractor or the old-fashioned approach with manual work, shovel, and some swear words to speed up the process. Don't forget to remove the roots of old plants and particularly stubborn weeds left after step 2. You can also add sand for better looseness of the soil and use special chemicals to avoid pests. This stage is equal to technical website optimization, SEO research, creating SEO content tasks, and other significant preparatory works. It's also time to fix the issues caused by the previous low-quality optimization efforts.
Step #4. Plant the seedlings or start publishing SEO optimized content.
Step #5. Keep taking care of your garden after planting. Cultivate and irrigate the soil. Protect your plants from pests and weeds. In search engine optimization, this period requires regular updates of content, link-building, continuous monitoring of search ranking through different SEO tools, and making the necessary changes. These actions help make sure the harvest will be rich = your website will be displayed at the top and get tons of relevant traffic.
Summary
? Wrapping up the journey through the dynamic landscape of SEO, we have unveiled the intricacies of search engine optimization. It's a thriving field, hub for diverse strategies to bolster a website's visibility. We've undeniably emphasized the essence of SEO: making your website easier to find, access, and navigate.
We've travelled across the terrains of keyword selection, meta descriptions, backlinks, to understanding user intent and the value of quality content. Archived in your knowledge bank should be the integral tactics to boost your website's standing and traffic – from the technical elements, like effective indexing, to the more artistic – crafting compelling content that captures your audience.
We've dived deep into SEO using examples across niches, from online retailers to blogs and personal websites. We shed light on the role of tools like SEMRush in tracking website performance and improving SEO strategy. Now, it's time to put these into action!
Lastly, remember the secret ally in your SEO journey – Plerdy tool for SEO & UX analysis. Not a magic wand, but a powerful instrument to get a handle on your SEO, enhancing user experience and boosting your search engine ranking. Start your SEO journey now and begin experiencing the benefits! ⚡