This article is for those who work in the sales department, manage it or run a company that has one. Those who don't use sales tools and record sales in Excel or a notebook will benefit the most from this article because they will find the 41 best sales tools here.
Every day, the Plerdy team communicates with client sales teams. They all have the same problems on the web. Most come to us when the loss of profit in digital is already visible to the naked eye.
Assuming that you already successfully use a certain sales tool, for instance, a CRM system. Yourself or with the help of third-party specialists, you integrated a certain sales tool with the website, telephony, other sources of requests. Deals in the system are created automatically by the call, on request from the site, or lead form. Then they are distributed to managers and go into work. It would seem that the sales process is set up, what more tools are needed.
But your expectations are likely to be shattered by the harsh reality. The problems in the sales department remain. For example:
Unresolved deals are piling up.
Deals stay at a certain stage.
Managers make mistakes.
Managers work in different ways.
A sales manager is not a marketer.
Routine still takes up most of the sales managers' time.
The CRM interface forces you to "flex" under it.
It's hard for the sales manager to understand the complete picture of the deals.
We don`t take into this list common problems like failure to implement sales plans, staff turnover, the need for constant training. This is because they can be solved with the help of a CRM system. What is a CRM tool?
A CRM system is a tool that helps track and analyze the system of relationships with customers. Starting work on a client, the manager marks what stage of the sale they are at. All data is collected, so at the right moment, the manager can assess the situation in the company. Modern CRM tools offer hundreds of report types. Using the CRM tool, we recommend you:
Analyze the number of employee actions in the sales funnel once a day.
Assess how much managers were able to move customers through the sales funnel closer to the deal once a week.
Evaluate sales once a month.
Develop the sales department and keep employees motivated.
There are a lot of sales tools with different functionality. They are designed for different purposes and different size teams. Today it is impossible to choose the right tool without testing its alternatives.
41 Best Sales Tools
If you recognize yourself in the problems described above and have already begun to give up from the abundance of unsolvable tasks, cheer up. Below you will find ingenious and simple solutions to every problem in your sales department.
Companies that use: Trello, Suzuki, SoundCloud, SurveyMonkey, WWF
HubSpot is one of the most popular marketing automation tools. With HubSpot, you can do email newsletters, segment the base, build forms, create landing pages, run social networks, do SEO promotion, and much more.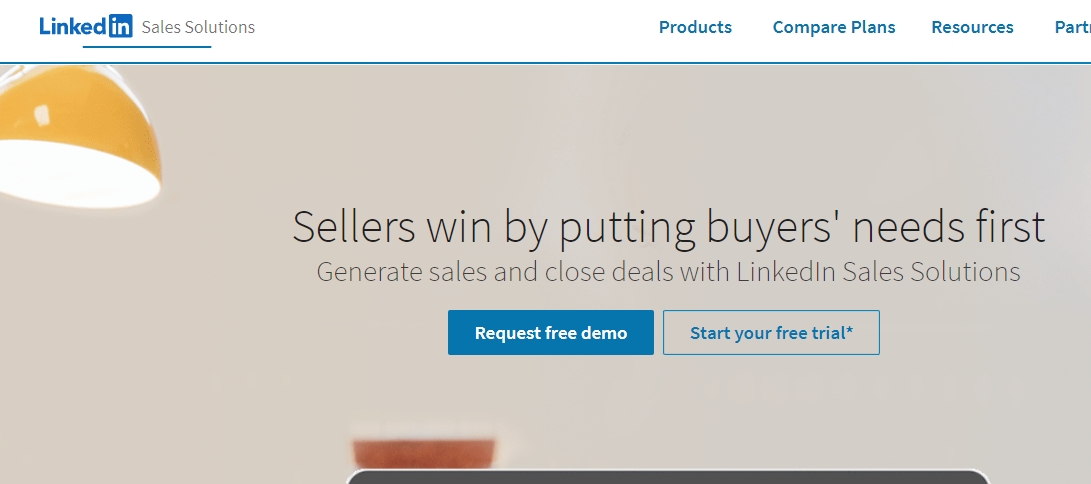 Companies that use: Infosys, Symantec, PTC, BMC, SAP
LinkedIn Sales Solutions measures how well a company performs in good social selling or communication techniques. For sales reps, it's an easy way to gauge their progress at a glance. At the same time, it allows sales managers to highlight the connection between social media engagement and sales performance.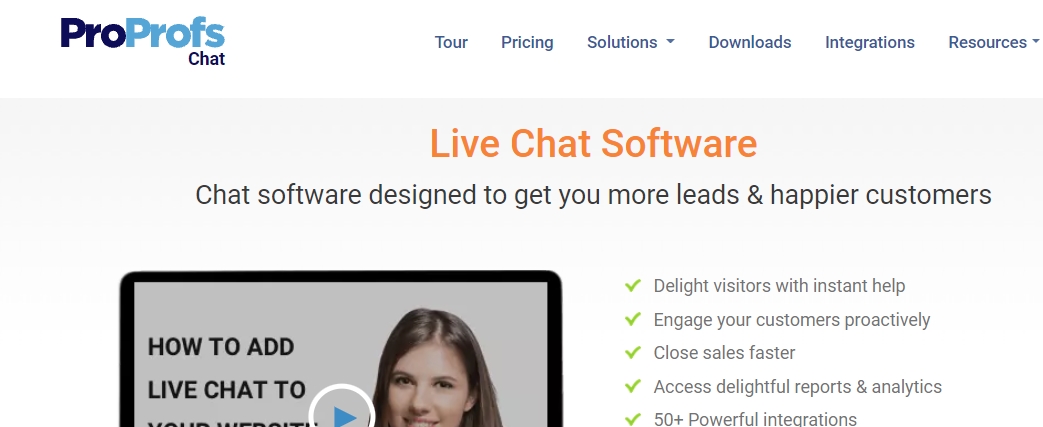 Companies that use: DELL, SONY, Cisco, DHL, LinkedIn
ProProfs Chat is an online chat service that allows companies to offer instant support to their customers and interact with visitors to their site. Armed with ProProfs Chat services, your support team can solve problems faster, quickly provide answers to questions about your products and services, and assure your customers that they are always there for them.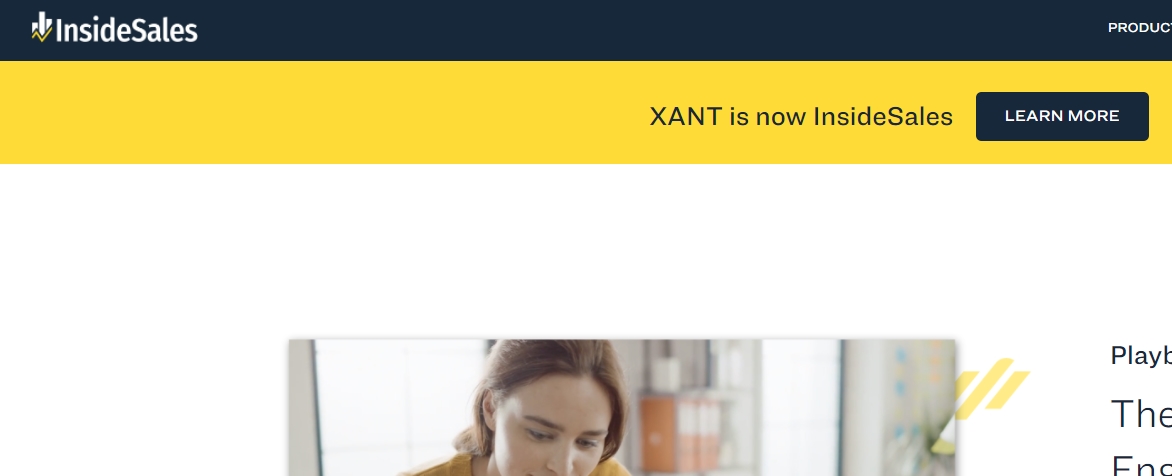 Companies that use: Groupon, Cisco, APTTUS, CenturyLink, Caesars Entertainment
InsideSales.com is a revenue acceleration tool that helps companies all over the world to grow. This tool has very wide functionality.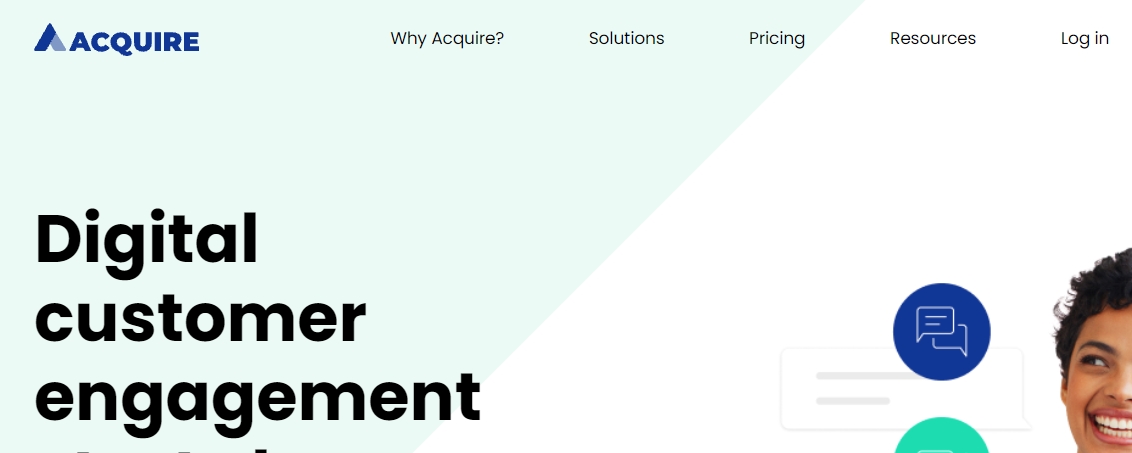 Companies that use: Samsung, Audi, Lexus, Elevate, Paysafe
Acquire is a tool that provides an opportunity to collaborate with customers through chat, video, cobrowse, and more. With it, you can increase clients` satisfaction and revenue.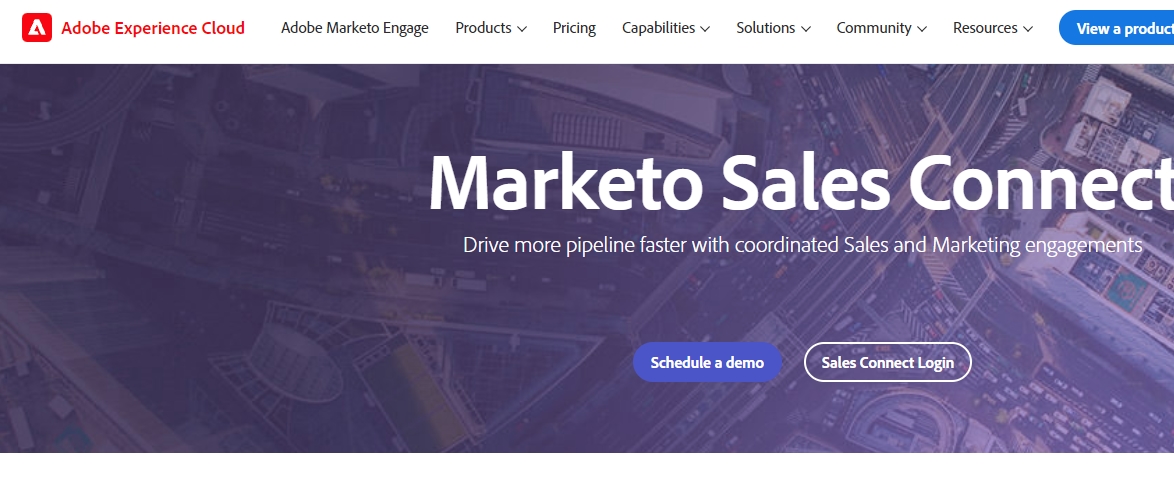 Companies that use: Suzuki, SurveyMonkey, WWF, Infosys, Symantec
Toutapp is a sales tool for automating and templating the sending of cold emails, which shows what happens to the letter after it is sent. For example, whether the recipient opened the letter and clicked on the link in it.

Companies that use: Groupon, Ally, Yelp, Northwestern University, Teach for America
Yesware is the same sales tool as Toutapp. It helps companies all over the world to understand what happens to the letter after it is sent.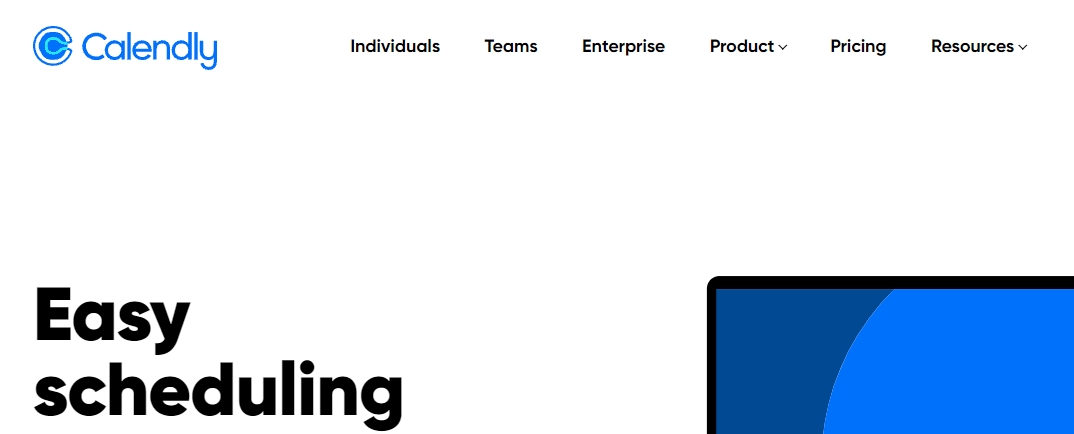 Companies that use: eBay, COMPASS, LAZBOY, TWILIO, Dropbox
Calendly is a tool ready to replace the phone and mail to schedule various meetings faster. It knows how to customize email reminders, their appearance, create group events and invitation links, generate reports and integrate with other applications.

Companies that use: ABInBev, Capital One, Zendesk, Veeva, 20th Century FOX
Zoom is a service for video conferencing, online meetings, webinars, and personal conversations. With Zoom, the user can quickly communicate with a team or an individual user.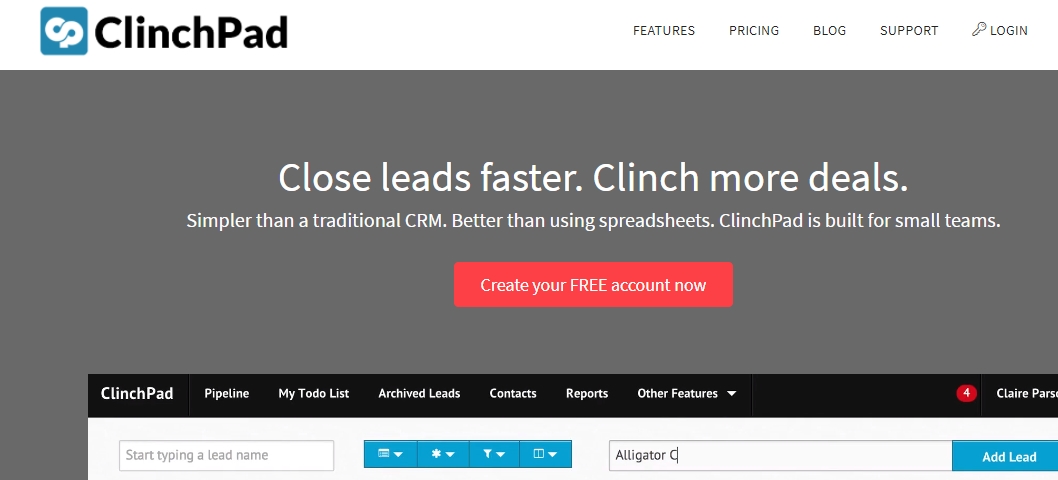 Companies that use: UNIGLOBE Travel, Intelligent Netware, DHL, LAZBOY, PTC
ClinchPad is a useful tool built for small teams. This tool helps to automate communication and work processes.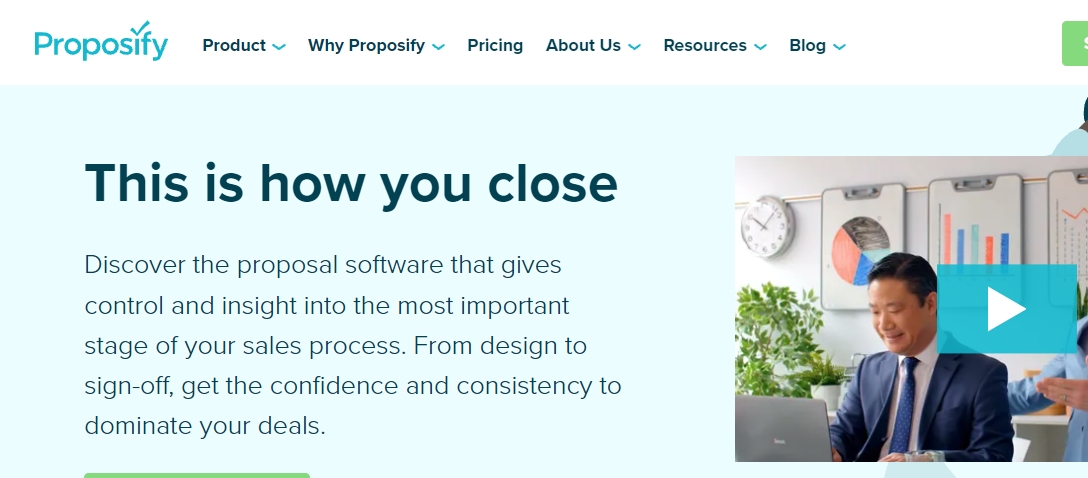 Companies that use: Nucleus Networks, Byte Check, Jan Pro, Umault, Vidcruiter
Proposify is a useful tool that gives control and insight into your sales process. Proposify provides the confidence and consistency to get new deals.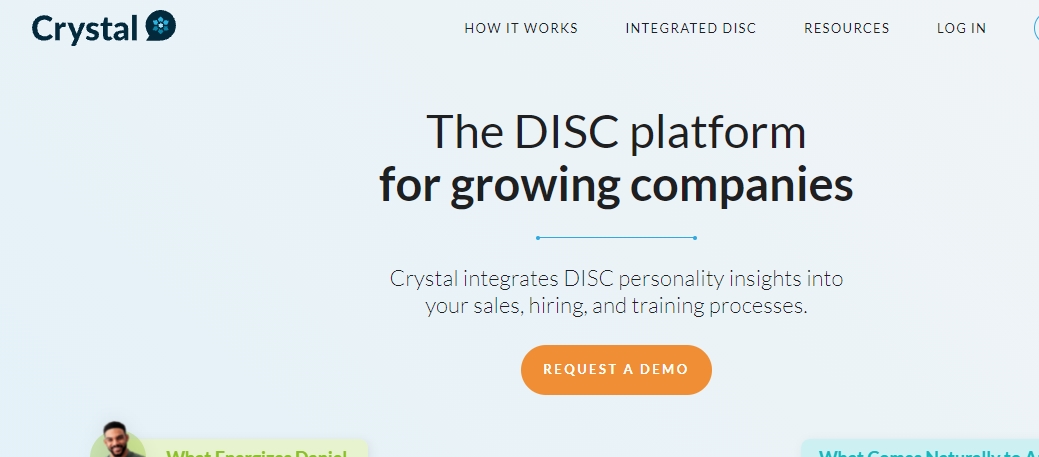 Companies that use: Flywheel, SalesInsider.io, Promethium, Tom Ferry, Welltok
Crystal is a tool that integrates insights into your sales, hiring and training processes. All this is done with the help of the DISC behavioral framework.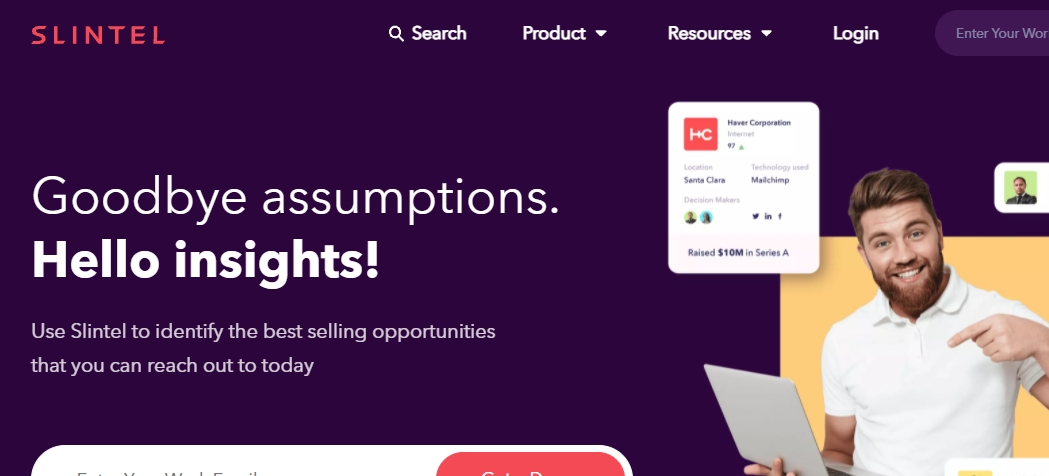 Companies that use: Ally, One Touch Video Chat, Place, HRTMS, PracticeMatch
Slintel is a sales tool that identifies the best-selling opportunities. This tool is designed for medium and big companies and has wide functionality.

Companies that use: Clearbit, Lever, Gusto, Backerkit, Thumbtack
Persist IQ is a tool that helps to find, reach, and organize customers. This service is designed for small teams and perfectly fits their needs.
Companies that use: LAVAZZA, PLEO, Klarna, PayFit, Spendesk
Albacross is an excellent tool for the sales department. It monitors contacts who visit the site and helps the sales department increase company revenue.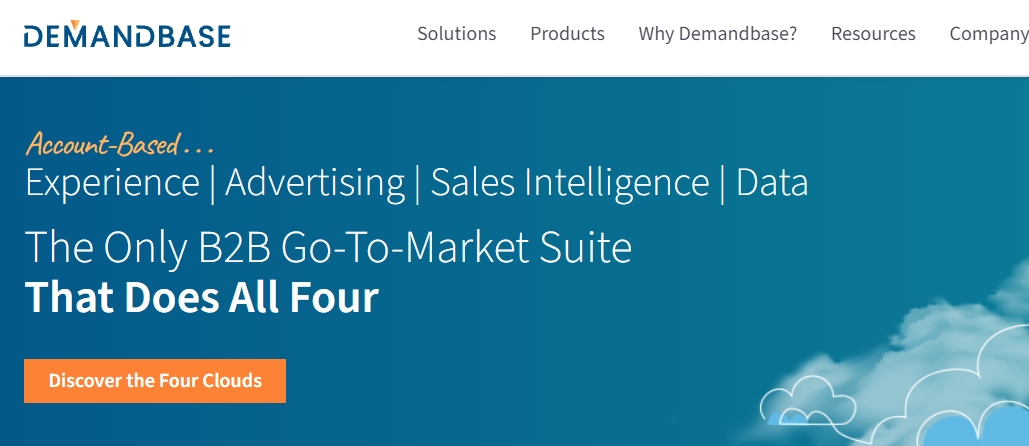 Companies that use: Coupa, APIgee, DocuSign, Salesforce, Siemens
Demandbase is a targeting and personalization platform for B2B firms. It provides companies with tools that help grow the sales pipeline.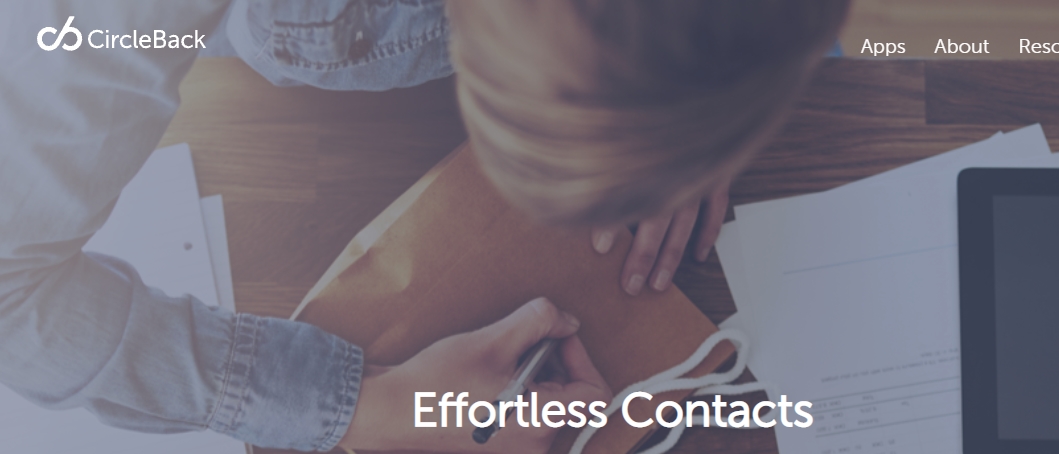 Companies that use: Place, HRTMS, Flywheel, Tom Ferry, Welltok
CircleBack attempts to regular aggregate contacts to optimize your address book like other applications with an integrated address book. CircleBack can connect to your Google, Facebook, and LinkedIn accounts to manage your address book.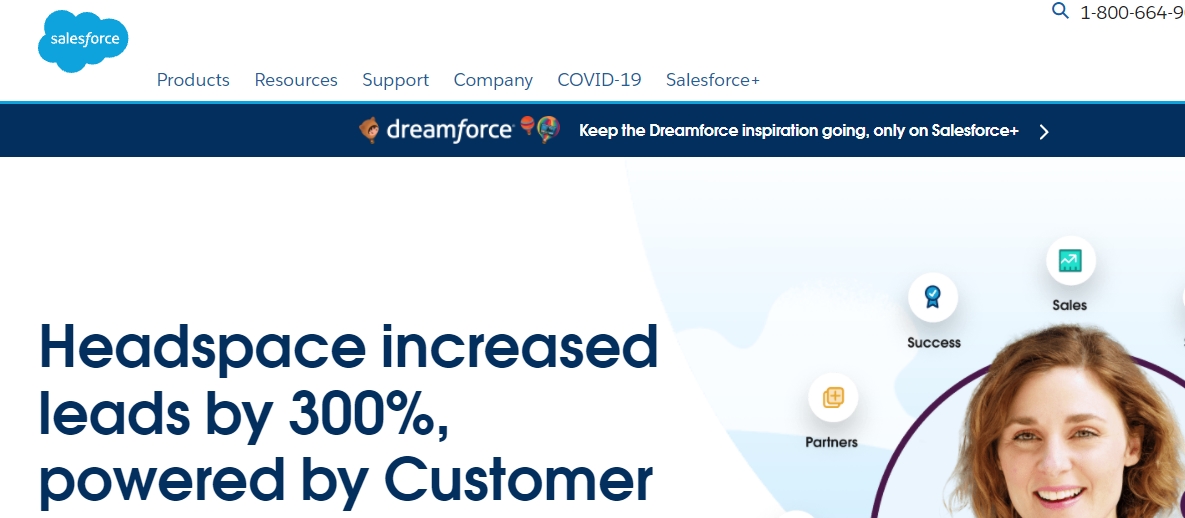 Companies that use: Engie, NBC, KPN, SONOS, RBC
Salesforce is an online tool for managing business processes, customer relationships, analytics, marketing, and sales. The service allows you to create and configure any application, deploy the necessary functionality, and manage the company's budget sensitively.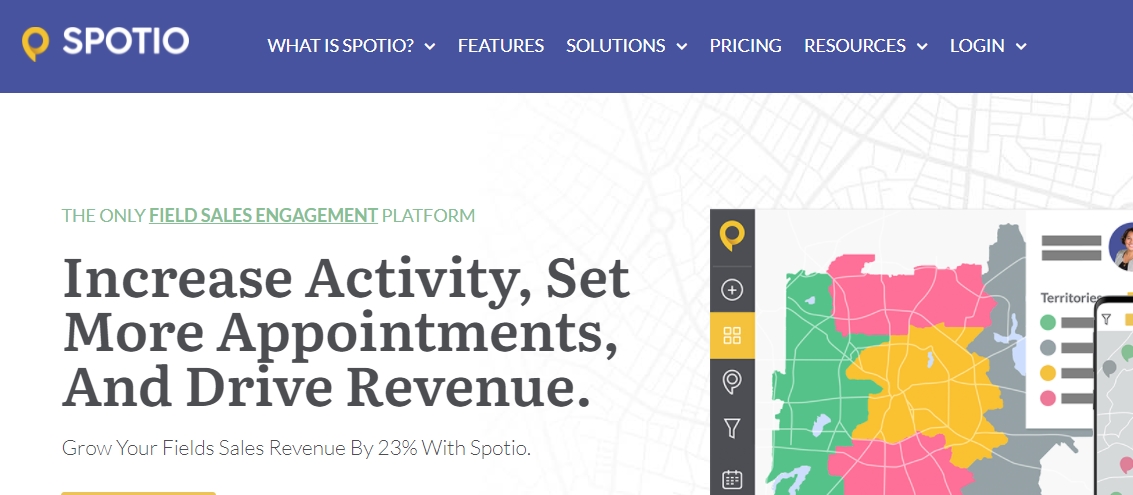 Companies that use: Nova, Altice, Mpower, Spark Solar, Trinity Solar
Spotio is designed for companies whose customers are evenly distributed across certain territories and require frequent visits. If most of your sales representatives are attached to a particular geography, Spotio is necessary for you. Here you will find the best routes, the potential volume of deals, and so on.

Companies that use: PayPal, Microsoft, DHL, ROGERS, IBM
Autoklose is a new tool for sales automation, and lead generation is just one of its features. Namely, this platform will be with you throughout the entire sales process, and it will enhance all your efforts.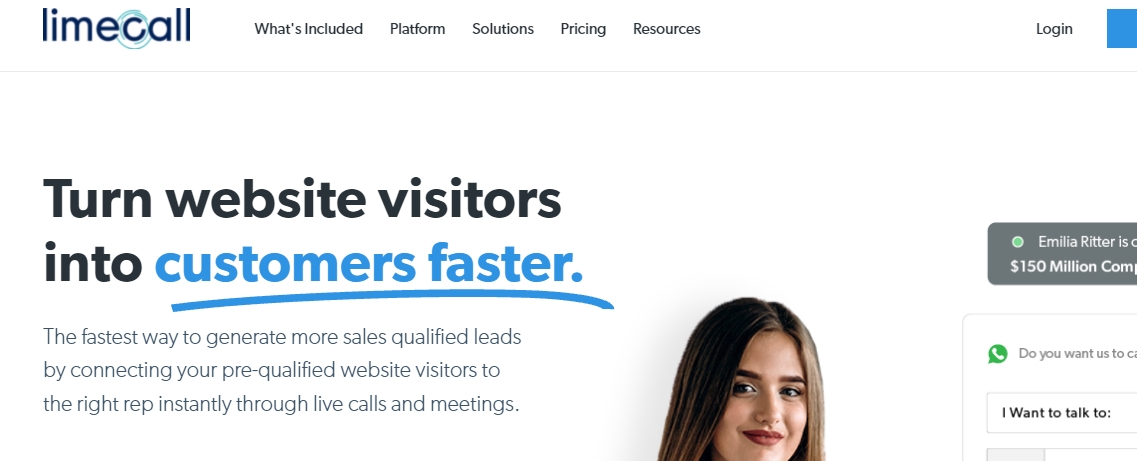 Companies that use: COMPASS, LAZBOY, TWILIO, Ally, Yelp
Limecall helps to turn your site`s visitors into your customers several times faster. This service connects visitors to the right representatives of your company almost instantly through live calls and meetings.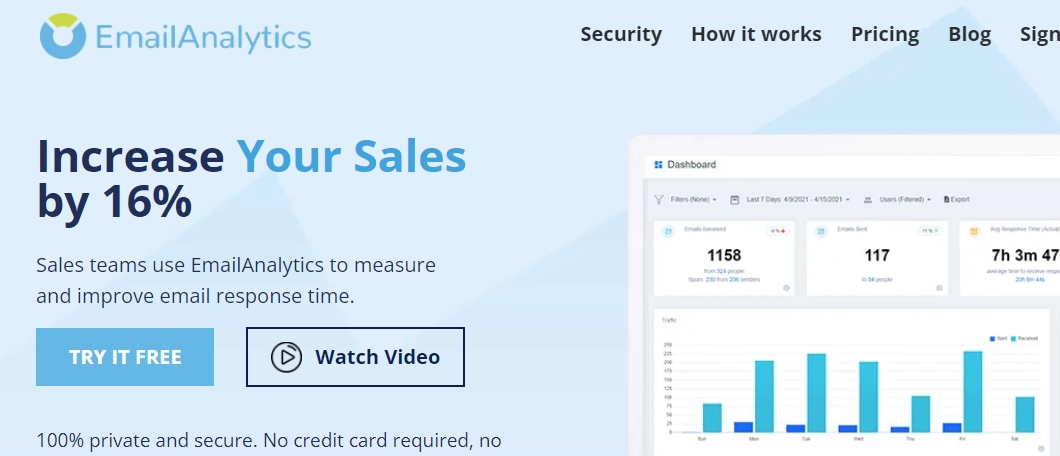 Companies that use: Uber, Indeed, HubSpot, Logitech, WhirlPool
EmailAnalytics visualizes your team's success with email. It is an essential tool for tracking employee performance, allowing managers to rebalance workloads, identify top performers and optimize performance.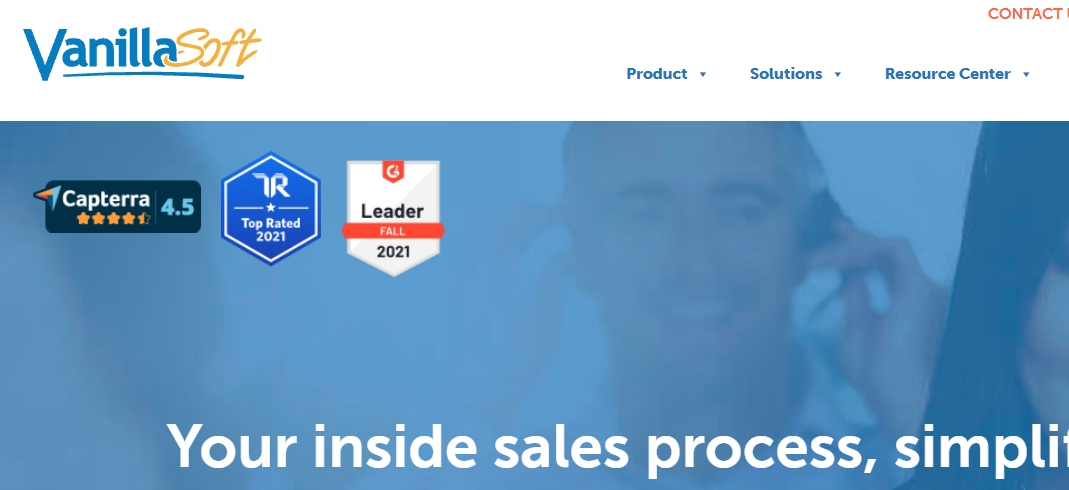 Companies that use: Superhuman Prospecting, SalesRoads, Colt Powertrain,
The SALT Group, Fender Insurance Agency
VanillaSoft is a service that provides your sales team with the tools they need to engage, qualify and close sales. It is popular among small and middle-sized companies all over the world.
Companies that use: Sharp, Menlo Park, Copyhackers, AppSumo, OLOVES
Better Proposals is a first-class service that allows you easily create easy-to-sign proposals. With it, you can save time, create smarter follow-ups, manage your pipeline, instantly close the deal, and much more.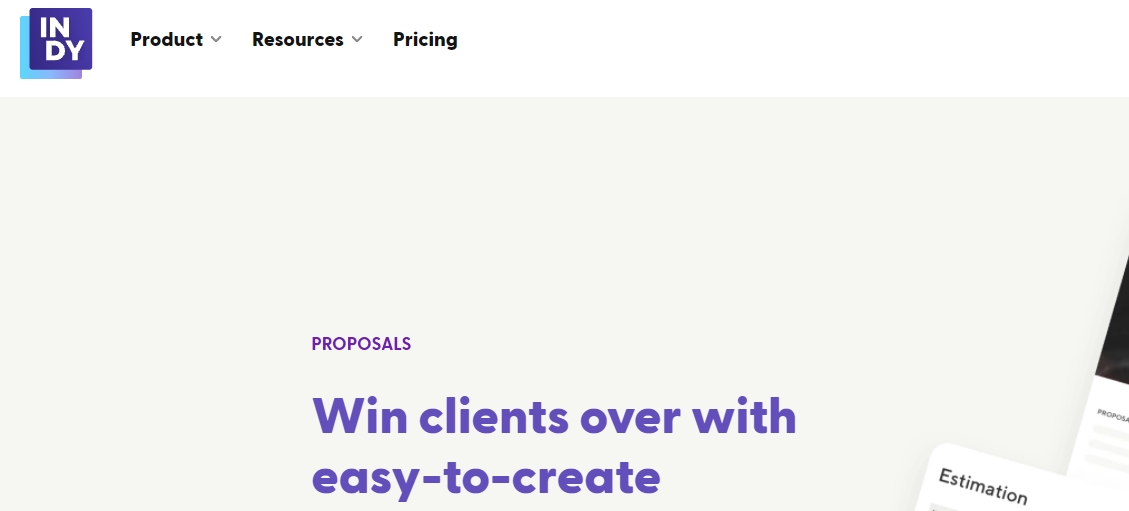 Companies that use: PTC, BMC, SAP, LAVAZZA, PLEO
Indy Proposal designed proposals that will make your leads your new clients. Indy Proposal has made everything possible for you to have a clean and clear explanation of your services.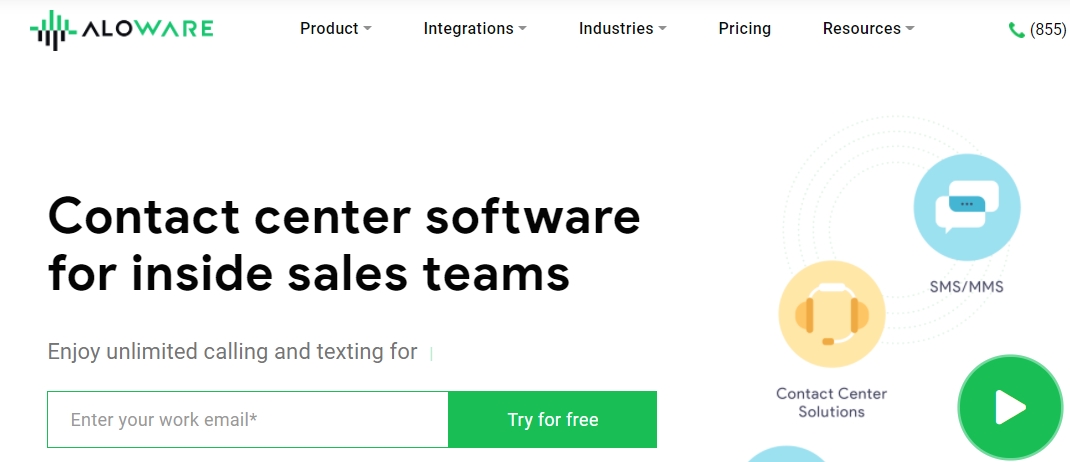 Companies that use: Express Trucking Group, RocketOffr, GoSite, JustPressOne, Urban Immersive
Aloware is a service that helps you conclude deals with leads. Aloware toolkit includes CRM Phone System, Power Dialer, Business Texting, Sales Automation. These sales tools will greatly help your company.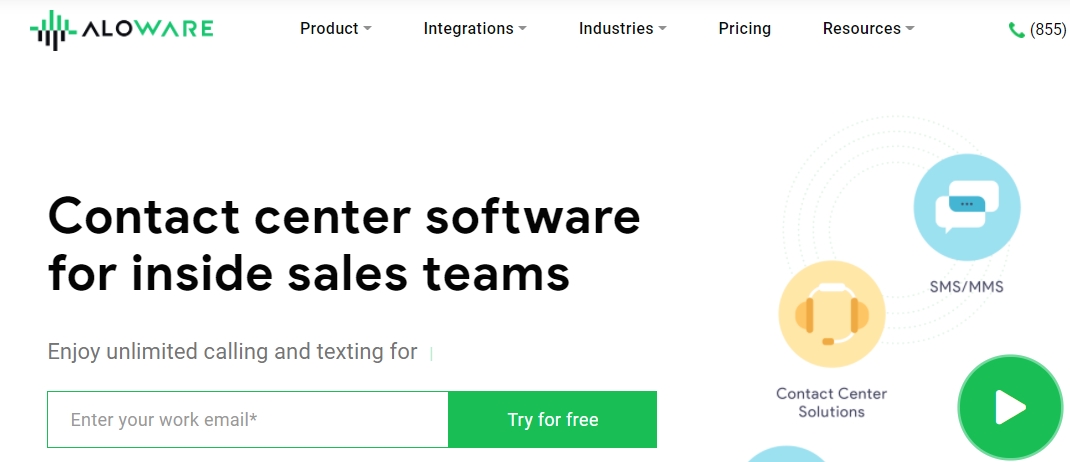 Companies that use: Stripe, DOMO, Citrix, IBM, Shopify
This platform is an all-in-one tool in the hands of the specialists that will improve the work of your revenue team. This platform is designed for medium and big-seized businesses from all over the world.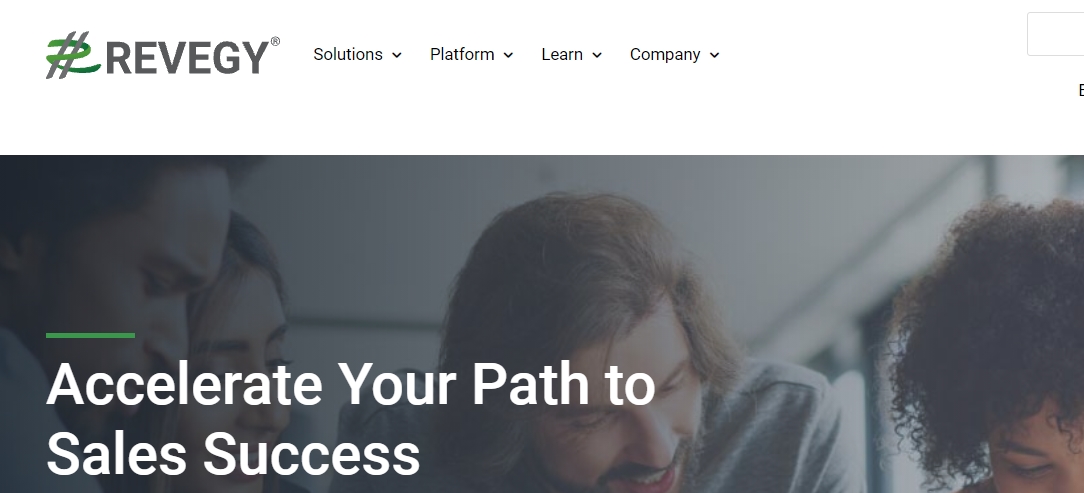 Companies that use: Capgemini, Siemens, WorkSoft, Users Love Us, Fujitsu
This service helps sales teams with their focus understand what want the key stakeholders as well as customers. Companies from all over the world give positive feedback about Revegy.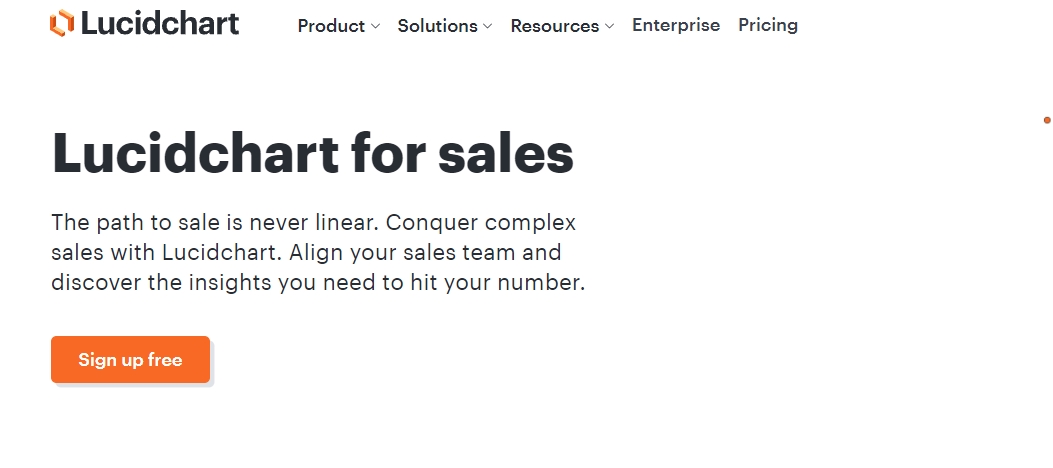 Companies that use: FlyBuys, OKTA, Observian, Western Union, DELTA
Lucidchart is a service that provides an opportunity to create diagrams. It is an intelligent service with which you can bring the brightest minds together for the best efficiency.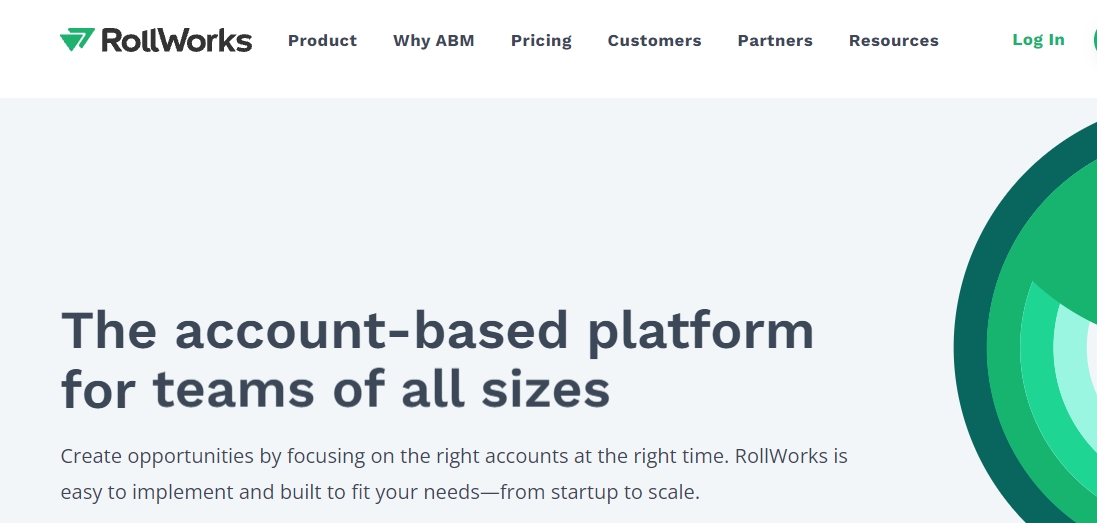 Companies that use: Blackbaud, Dialpad, Aircall, Personify, Coupa
With RollWorks, you can align marketing & sales on your target accounts as well as reach buying committees across channels. This sales tool has wide functionality, which guarantees you will like it.

Companies that use: SONY, AirBus, Salesforce, Zuora, Johnson Electric
Prezi is a web service that can create interactive multimedia presentations with a non-linear structure. Prezi lets you organize images, graphics, text, audio, video, and animations and present them to your audience in person or remotely. But if slides literally and metaphorically box you in, Prezi gives you the ability to influence the course of your presentation.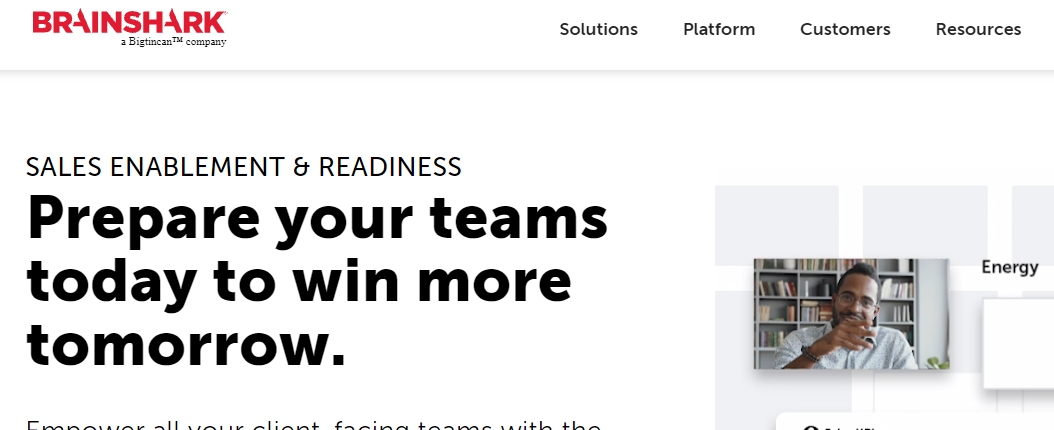 Companies that use: J.G. Wentworth, Frontier, Riverbed, Zoom, PTC
Brainshark is a web service for creating video presentations with the ability to view them online. The service is available for use both on the computer and from mobile devices – smartphones and tablets. Brainshark allows you to work with documents of different formats, images, slides, links. It also allows you to add audio and video.

Companies that use: Thomson Reuters, Showpad, Mediafly, Agile Frameworks, DELL
6sense is one of some SaaS providers with predictive sales tools for B2B marketing. Using this service, any company can get a good competitive advantage.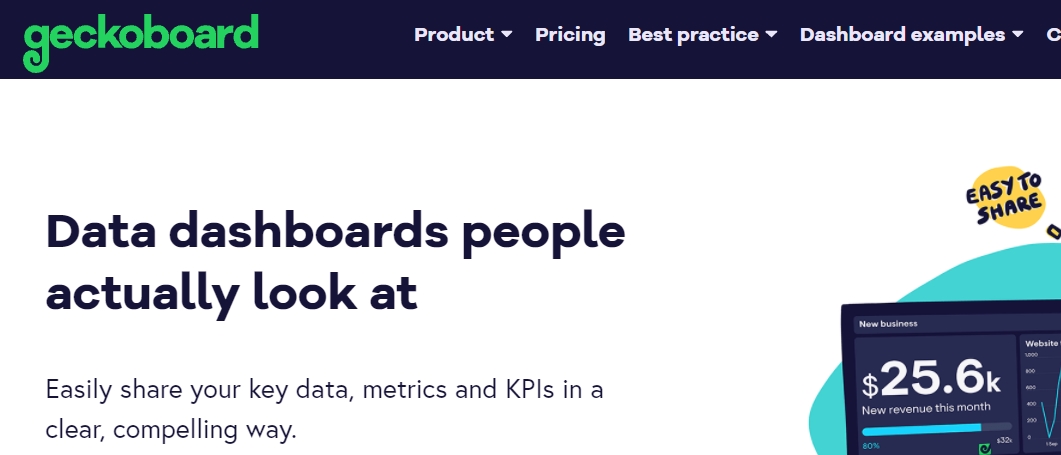 Companies that use: Locus Robotics, BuzzSumo, HelloFRESH, Canada Goose, Airbnb
Geckoboard makes the creation of the report panel easier with the help of widgets. Using it, you can import data from numerous systems. Its advantages are easy to use, a large number of widgets, and systems and networks to import.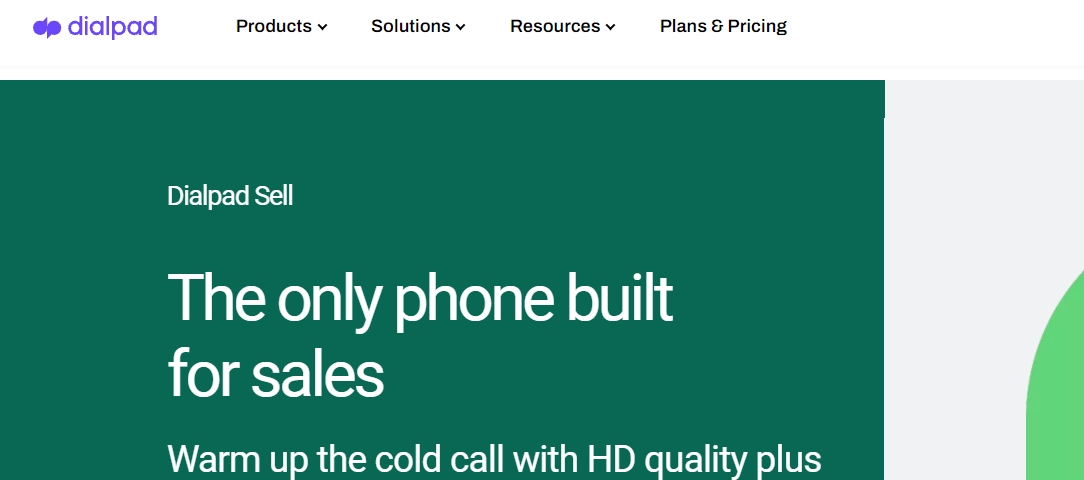 Companies that use: Motorolla, Quora, TED, Mono, PacketFusion
It is a communication platform. Dialpad offers unlimited internal calls, HD video calls, and SMS. However, because conference calls are limited to 10 participants, the Dialpad is the best choice for sole proprietors, freelancers, and small teams who need a business VoIP phone system with basic features.
Companies that use: Genworth, LinkedIn, Salesforce, Pluralsight, Zoom
This sales tool integrates with your current systems and collects data about your audience. It looks for intent signals to influence the timing and content of your direct mails.  

Companies that use: Compuware, Nintex, TrialScope, Thomson Reuters, Express Trucking Group
This service removes sales hurdlers by applying more pressure on leads. Using this platform, you can drive clients` retention as well as upsell and cross-sell opportunities.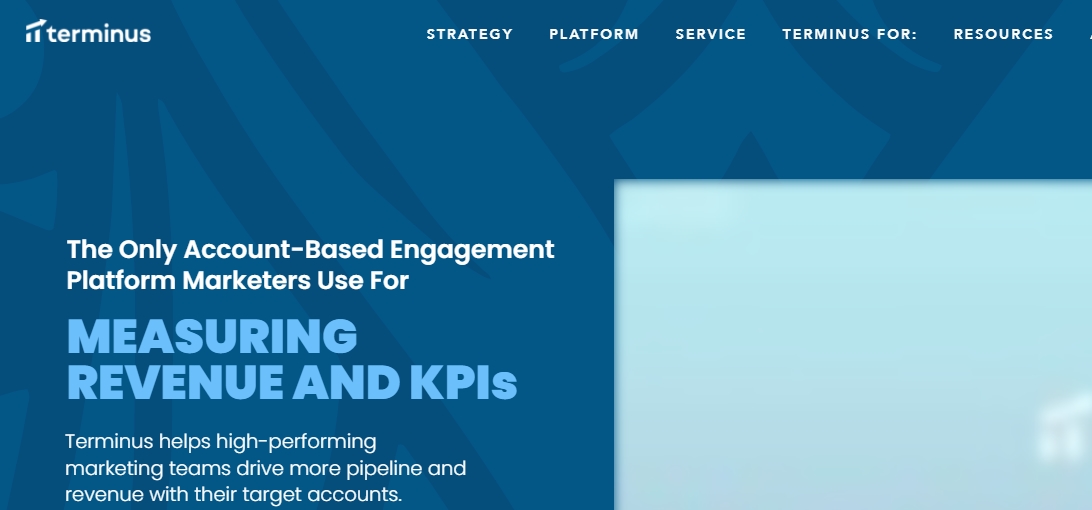 Companies that use: CrowdRiff, BlueCore, PathFactory, ANACONDA, Fortinet
This multifunctional tool helps high-performing marketing and sales teams drive more pipeline and revenue for the company. It allows you to use all-in-one multi-channel ABM in one place. Terminus will help you with targeted display advertising, conversational marketing, email signature marketing, retargeting, LinkedIn advertising, contextual advertising, web personalization. With this platform, you will have an advantage over your competitors.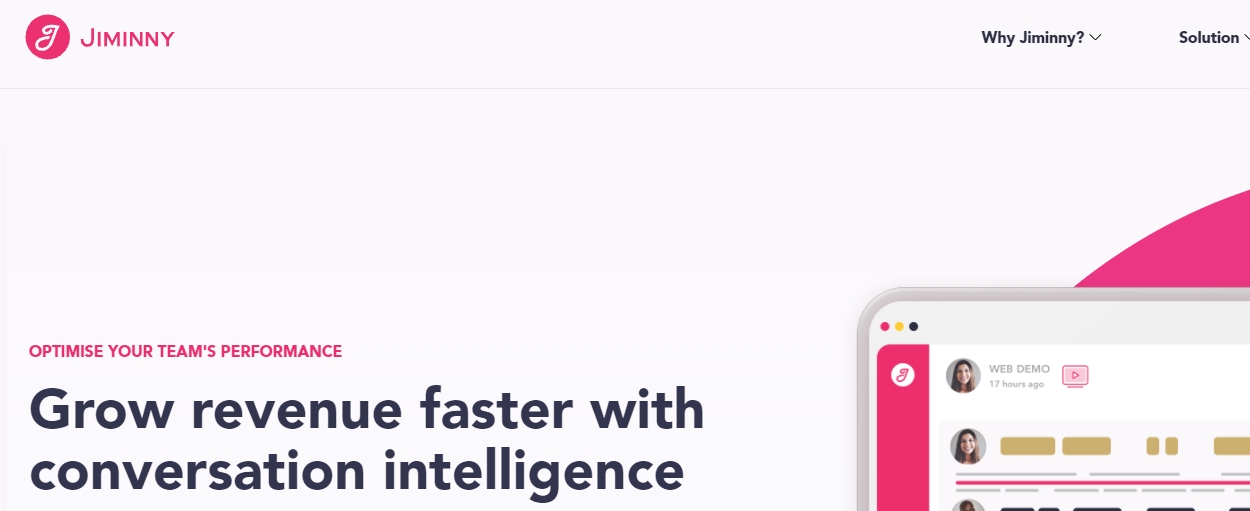 Companies that use: Express Trucking Group, Locus Robotics, Thomson Reuters, JustPressOne, PracticeMatch
Jiminny is one of the unique tools on the web. It helps to train sales representatives by recording, transcribing, and analyzing conversations with leads and clients. Jiminny is an indispensable tool for any company that wants its sales department to bring more revenue each quartal. On average, it saves for the sales representatives 1,5 hours per week.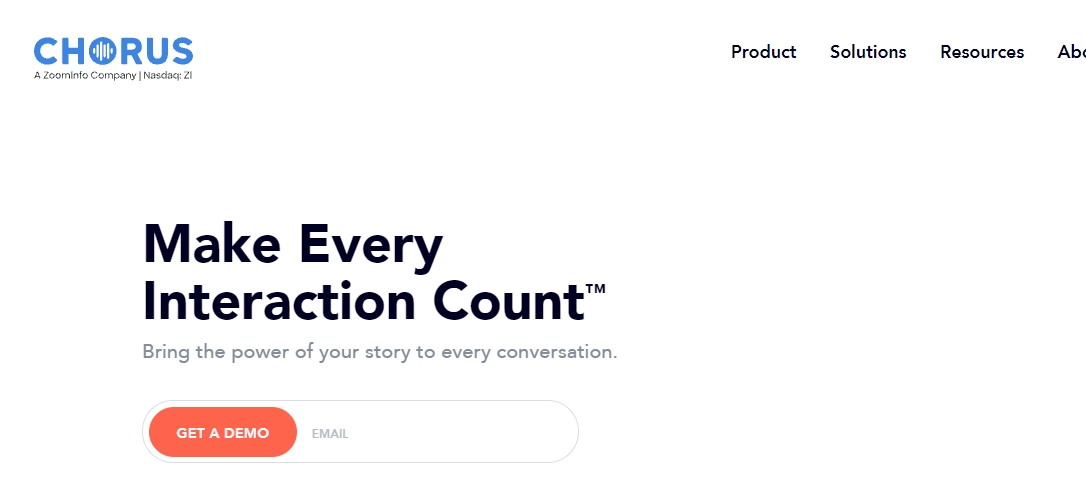 Companies that use: TripActions, User Testing, Qualtrics, MongoDB, Segment
Chorus is another tool that helps train sales representatives. It is no less useful than Jiminny. With it, you can capture and analyze every interaction, understand what drives performance, never lose momentum and remove the guesswork. Using Chorus, your sales department will increase its effectiveness with small steps every day.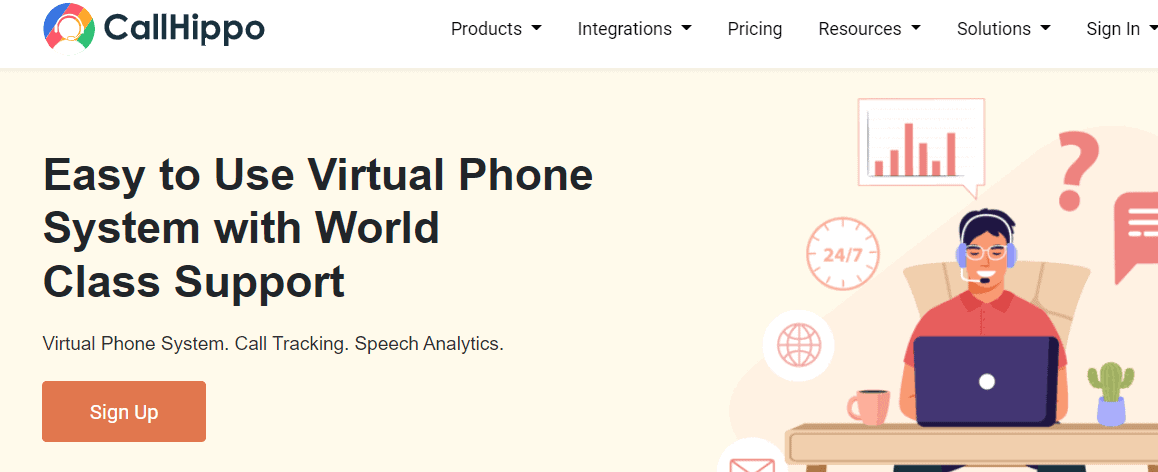 Companies that use: Amazon, Paytm, Accenture, Wipro, Oracle
CallHippo is a VoIP service provider that offers a Business phone system. It is loaded with features like call conferencing, call tracking, global connect, call barging, IVR, voicemail, etc. It supports 85+ SaaS integrations like Slack, Shopify, Zoho, Zendesk, and many more. It is suitable for small, medium, and large enterprises.
Conclusion
We realize that we've given you a lot to think about. But, agree, if all these tools work for the benefit of your business, the game is worth the candle. Each tool on the list is tested by real people and helps the sales team.
We have spent more than five years personally test all the best and newest tools for sales departments. We vouch for the tools on our list with our heads. We are sure they will help you increase your sales department effectivity and bring profit to your company.