Marketing books are a great opportunity to learn from the experience of those who have already taken a certain path. Technologies and methods are constantly being improved, offering completely new opportunities. However, many marketing books remain timeless. These publications allow you to learn some of the fundamental principles of behavioral psychology, professional growth, goal setting, and various aspects of digital marketing.
27 of the Best Marketing Books
We've compiled a list of 27 top marketing books that motivate you to educate yourself and encourage you to grow professionally. Ready to be the best version of yourself?
The Icarus Deception: How High Will You Fly?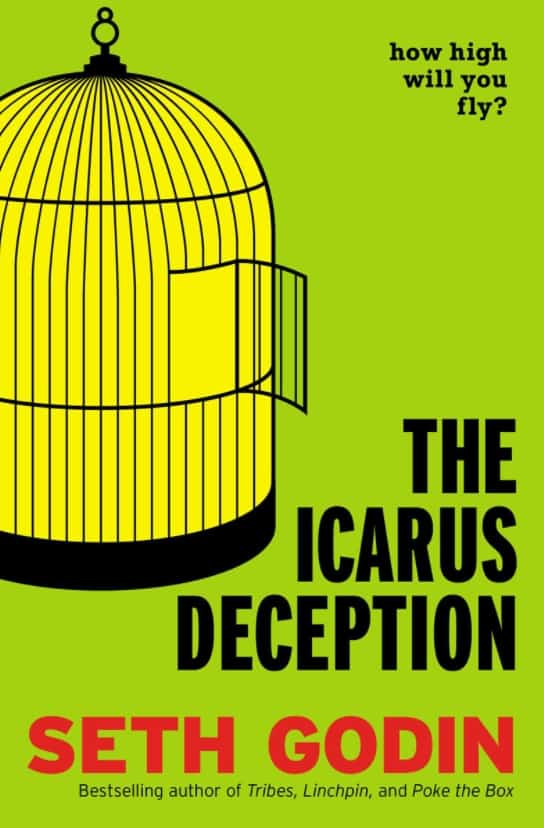 In this marketing book, Seth Godin encourages everyone to be an artist in their niche, to treat work like creativity. The author draws a parallel between the famous myth of Icarus and the modern world of business – how to fly so as not to fall.
Seth Godin is a writer, lecturer and co-founder of Squidoo.com. He has written 19 best-selling books on marketing, leadership, and change, including Permission Marketing and All Marketers Are Liars.
In his review, Adam Starks notes that the author gives effective advice on overcoming insecurity and managing yourself on the path to creativity in the book. Gene Morphis: "The book is a great contrast between mass-produced companies and organizations ready to create something new."
Hooked: How to Build Habit-Forming Products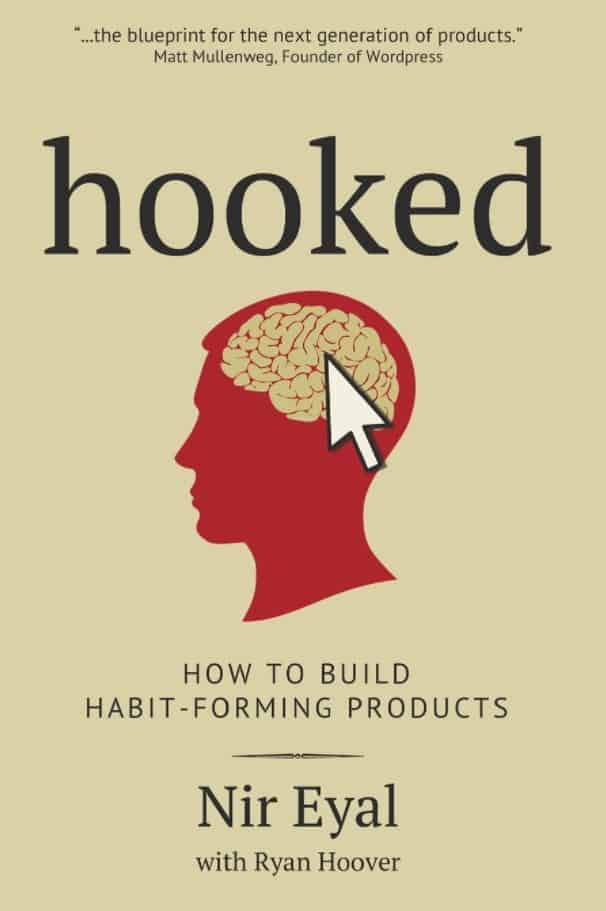 Nir Eyal writes about how to get customers to take action and create appropriate triggers. The author describes four stages of customer motivation that can be used to improve conversion. At the end of the book, he gives some tips on applying the information while taking into account the ethical principles of treating consumers.
Nir Eyal is a regular contributor to technology, psychology, and business in Harvard Business Review, The Atlantic, TechCrunch, and Psychology Today. He taught at the Stanford Graduate School of Business and the Hasso Plattner Institute of Design. You can read his other books – Indistractable: How to Control Your Attention and Choose Your Life and Measuring the Global Burden of Disease: Philosophical Dimensions.
In his review, WagzFisher writes: "The author skillfully changes the idea of ​​product design, citing behavioral psychology and buyers' outlook."
Lost and Founder: A Painfully Honest Field Guide to the Startup World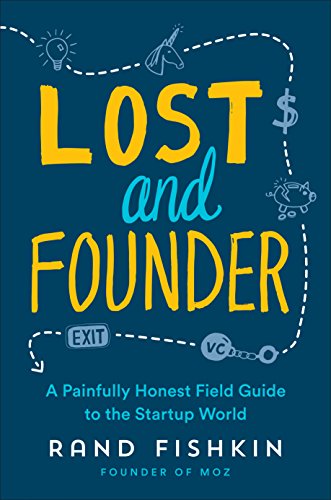 In 2018, Rand Fishkin, a founder of Moz, released this golden writing, one of the best affiliate marketing books, full of brilliant humor. Up to 300 readers on Amazon give it five stars of rating currently. Rand shows variants to a business development and flourishing because not every company works like Facebook!
Chris Guillebeau describes it as a courageous and authentic, impressing everyone who starts a development. Recommend to every newcomer to reveal common myths.
Stories That Stick: How Storytelling Can Captivate Customers, Influence Audiences, and Transform Your Business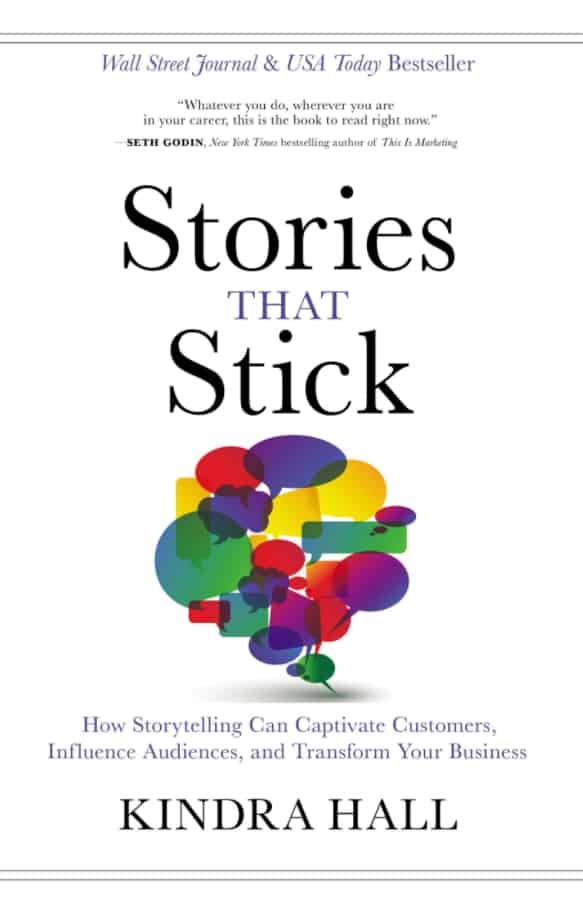 Do you know how to use stories correctly? This book describes four main types of storytelling that influence customer choices:
Kindra Hall explains how stories can win over customers, motivate them to take action, and motivate them to buy products or services.
The author is published in the Wall Street Journal, reads reports worldwide, and is a columnist for SUCCESS Magazine. Other books include Choose Your Story, Change Your Life: Silence Your Inner Critic and Rewrite Your Life from the Inside Out and Otherwise Untold: A Collection of Stories Most People Would Keep to Themselves.
One reader, Neen James Inc., writes that the book is a great combination of practical advice, case studies, and personal stories.
Fascinate, Revised and Updated: How to Make Your Brand Impossible to Resist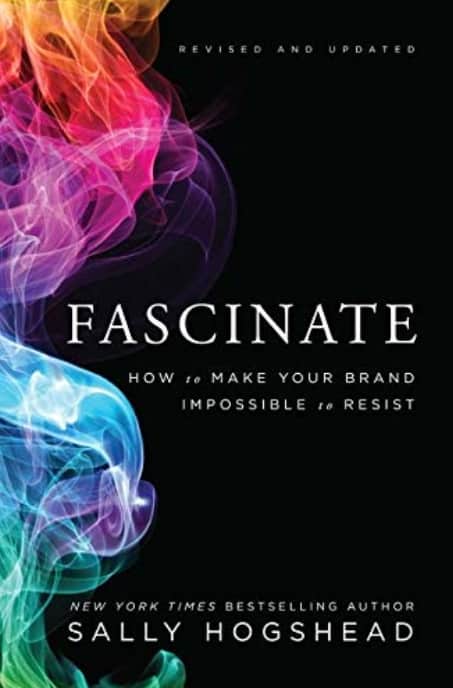 How can you use innovation, passion, strength, prestige, mystery, vigilance, and trust to differentiate your company from hundreds of others? Sally Hogshead explains in detail how to captivate a client. In addition, a free assessment tool called the Brand Attractiveness Profile is included with the latest edition.
Sally Hogshead is a frequent contributor to the media, including NBC's Today Show and the New York Times. She is the youngest speaker to be inducted into the Speakers Hall of Fame. Her other books are How the World Sees You: Discover Your Highest Value Through the Science of Fascination and 100 Truths to Jumpstart Your Job, Your Career, and Your Life.
In a review on Amazon, Tiffany Renee points out: "The book helped redesign the customer acquisition process." Additionally, Rob Kirk wrote that the book would be useful for entrepreneurs, investors, and business managers to build micro and macro businesses.
Hacking Growth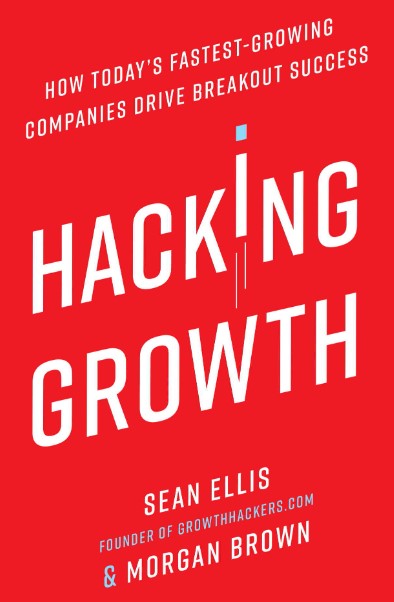 Growth Hacking has changed Silicon Valley in the last few years. Now its creators share their experience in this essential, one of the best marketing and sales books. It explains secrets of famous companies like Facebook, Airbnb, and Pinterest. And you really can use these strategies too!
Hacking Growth is a ready toolkit for any businessman. It shows you how to widen the customer base, find your niche, and make a real boom. More than 800 customers recommend it!
The Undoing Project: A Friendship That Changed Our Minds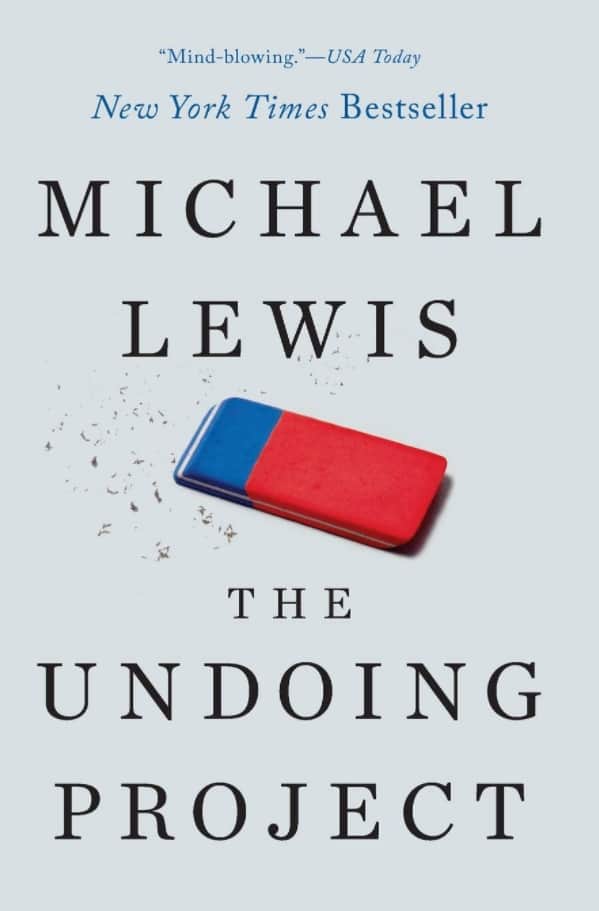 The author describes the work of Israeli psychologists Daniel Kahneman and Amos Tverskywhowrote a series of pamphlets on behavioral economics. William Easterly of the Wall Street Journal writes that this is a book about people faced with the uncertainty and limitations of the human mind.
Michael Lewis also wrote the bestselling books Moneyball, The Blind Side, and The Fifth Risk.
Amazon user Wally Bock thinks the book is a great solution even if, at first, it seems that you are not ready for it.
Content Inc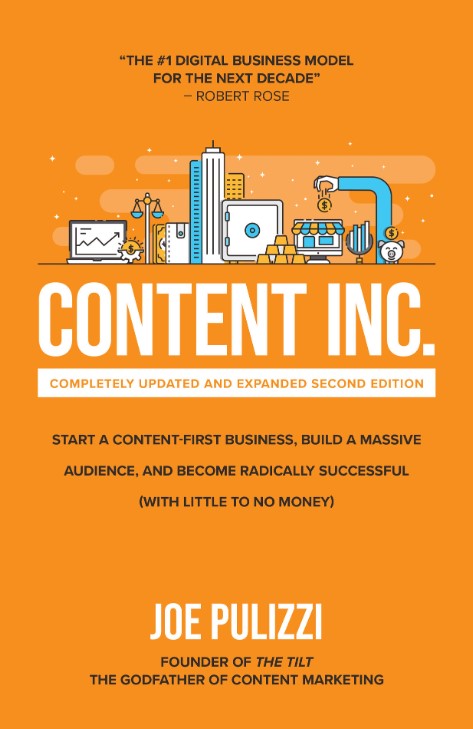 If you don't need a lot of philosophy and inspiring words, here is one of the best books on product marketing, a how-to guide. It shows what to do to improve your sales and increase sales. 4,7 stars out of 5 from hundreds of customers look impressive! Why is it so popular? It explains how to act on a meager budget.
It is another bestseller by Joe Pulizzi, the author of Epic CM. We advise Content Inc to startups and starting companies taking their first steps. If you don't want to risk much, try these tips.
Misbehaving: The Making of Behavioral Economics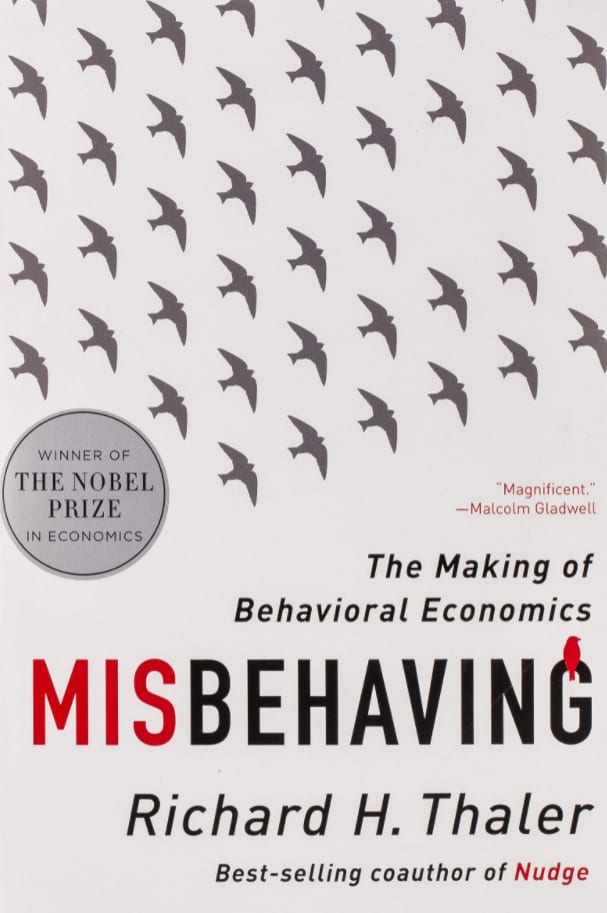 The main topic is reasonable and unsuccessful actions as well as their impact on the world economy. The author shows how the so-called irrational behavior of buyers affects the market. These "wrong decisions" include actions that go beyond the blunder of economists.
Richard H. Thaler is a Nobel laureate, professor of economics and behavioral sciences, and director of the Center for Solutions Research at the Graduate School of Business at the University of Chicago. You can also read his books: Improving Decisions about Health, Wealth and Happiness (with Cass Sunstein), The Winner's Curse, and Quasi Rational Economics.
User FCRichelieu noted: "Experiments and observations challenge some of classical economics' basic assumptions and hypotheses."
Building a StoryBrand: Clarify Your Message, So Customers Will Listen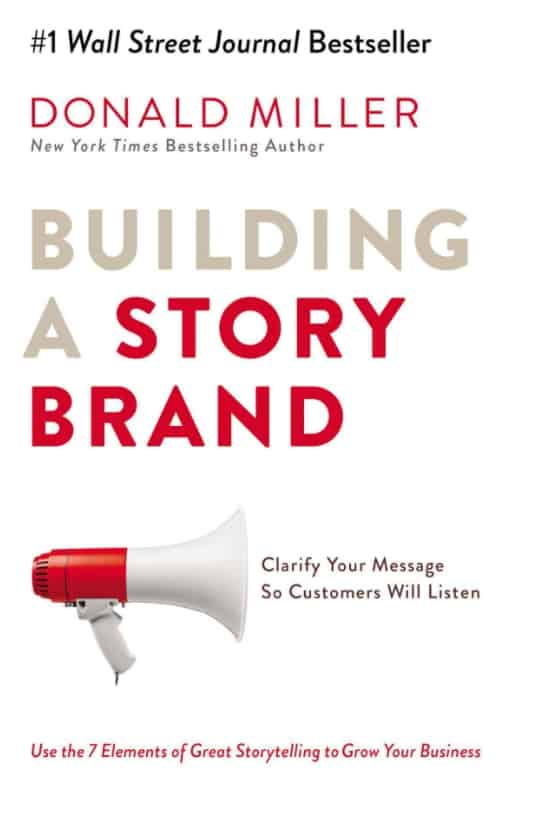 The author shares practical advice to touch the hearts of clients, to reach out to them. He explains how to make your posts and stories on social media, websites, and promotional items stand out from others. And how to provide full interaction with the public.
Donald Miller is the CEO of StoryBrand. His books are Marketing Made Simple: A Step-by-Step StoryBrand Guide for Any Business, A Million Miles in a Thousand Years: What I Learned While Editing My Life.
In a review, Wally Bock (copywriter) says that writing quality copy step by step helped improve his writing skills.
Everything Is Figureoutable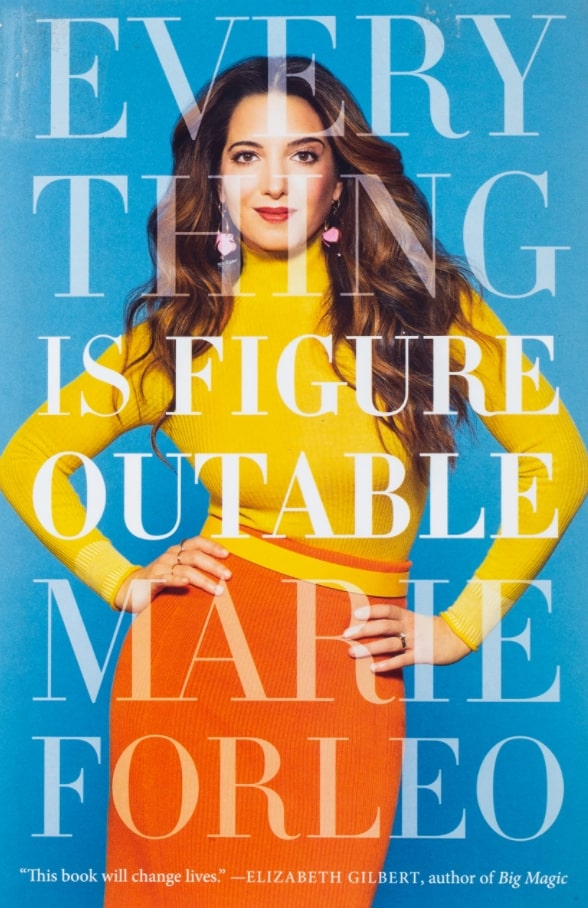 The book teaches you to be creative with tasks, think more positively, and not succumb to fears. You will also learn about a habit that will increase your chances of reaching your goal by 42%.
Marie Forleo runs the B-School business training program, The Copy Cure writing program, and authoring podcasts. Her second book is Make Every Man Want You: or Make Yours Want You More.
Tiffany L. Vigil's review advises those who like to make excuses to read this collection. And Nancy Davies writes that after reading it comes a feeling of confidence in action.
The One Hour Content Plan: The Solopreneur's Guide to a Year's Worth of Blog Post Ideas in 60 Minutes and Creating Content That Hooks and Sells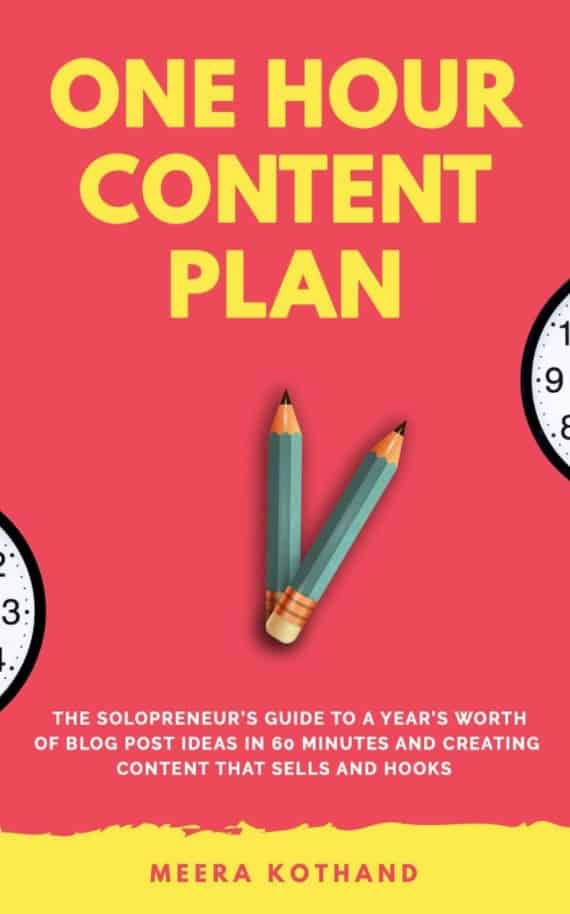 Improve the quality of content that will attract customers. Teach how to generate ideas for blog posts and social media pages. Defining the voice of a brand – these are the objectives of the book. It also describes the five types of content that any brand needs.
The book's author is Meera Kothand, a writer and speaker who makes marketing easy for everyone. She is the founder of CREATEplanners and MeeraKothand.com. Her books Your First 100 and The Blog Startup are among Amazon's bestsellers.
In a review, an Ike user shares that his niche is serious, and it is difficult to compose interesting content. However, after reading half of the book, he has a plan for the next two years.
Contagious: Why Things Catch On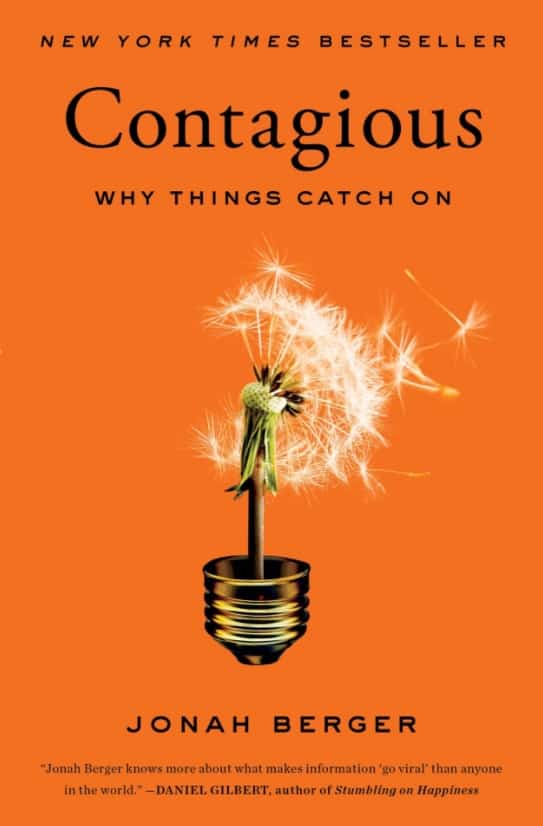 In this marketing book, the author reveals six main principles that lead a product to popularity. Why is one product in great demand and the other not? What is the role of social impact?
Jonah Berger is a professor at the Wharton School at the University of Pennsylvania and an expert on social impact and consumer behavior. His other works are The Catalyst: How to Change Anyone's Mind and Invisible Influence: The Hidden Forces that Shape Behavior.
Steven Woloszyk notes that the book has well-structured chapters and outlines principles to help a business go viral.
The Most Powerful Woman in the Room Is You: Command an Audience and Sell Your Way to Success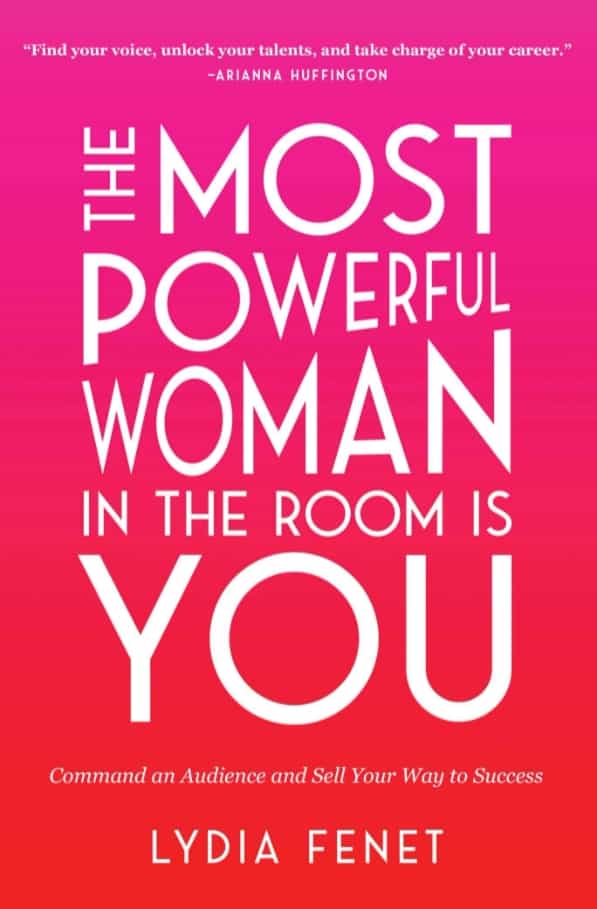 The author describes how to create your confidence-building technique and ow to become a leader for yourself and others. The book contains personal examples and advice from influential women from the worlds of business, fashion, journalism, and the arts.
Lydia Fenet is Christie's Managing Director. Gotham magazine named her one of the most powerful women in New York.
User A. Daily made her main point: "We don't need permission to move forward."
Red Team: How to Succeed By Thinking Like the Enemy
This marketing book occupies an important place in the literature for leaders and politicians. It helps readers to understand the interests, intentions, and capabilities of understanding competitors' author explain the term "red team" and the advantages it gives the company.
Micah Zenko is Director of Research and Training at the McChrystal Group. He is responsible for developing applications that improve judgment, decision-making, and efficiency. His books are Clear and Present Safety: The World Has Never Been Better, Why That Matters to Americans, and Reforming U.S. Drone Strike Policies and Limiting Armed Drone Proliferation.
William Strusesays the book is focused on alternative analysis to solve problems.
Originals: How Non-Conformists Move the World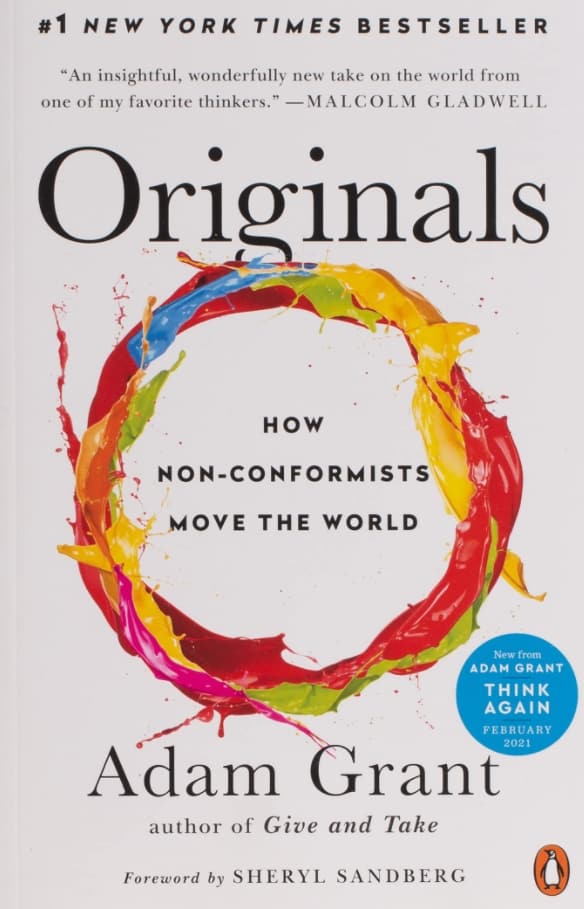 How do you create original ideas without fear of disrupting existing trends? How do you recognize a good idea? How can leaders foster an atmosphere in which dissent is welcomed? How can parents instill originality in children? This book answers all these questions.
Adam Grant is an organizational psychologist at Wharton. He is the recipient of Distinguished Scientific Achievement Awards from the American Psychological Association and the National Science Foundation. He penned Think Again: The Power of Knowing What You Don't Know, Give and Take: Why Helping Others Drives Our Success, and Option B: Facing Adversity, Building Resilience, and Finding Joy.
The user under the nickname Book Shark adds that the book is great for everyday life.
Win: The Key Principles to Take Your Business from Ordinary to Extraordinary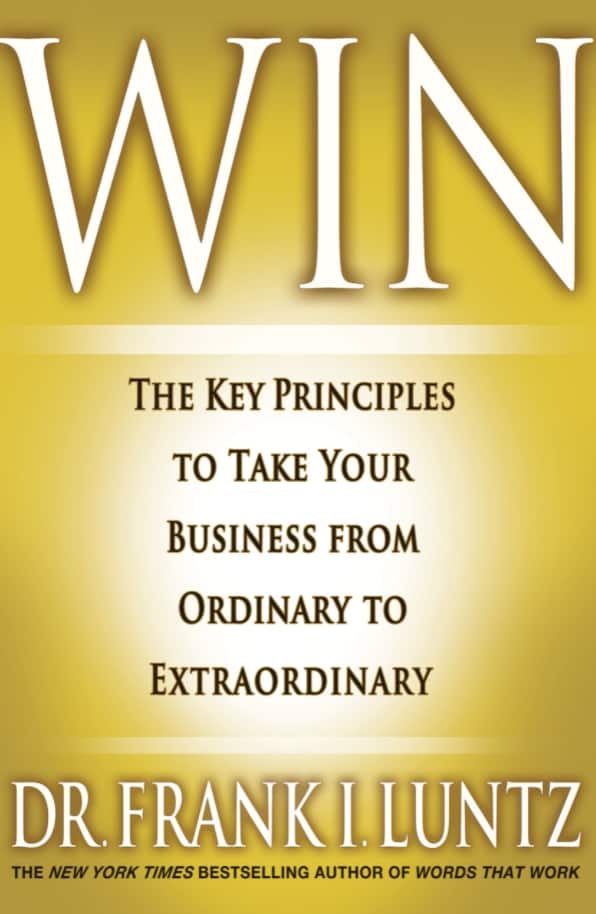 In his marketing book, Dr. Frank Luntz considers nine principles for winning:
People-oriented
Breaking the paradigm
Prioritization
Perfection
Partnership
Passion
Belief
Perseverance
Principal actions
The author shows how good communication helps you achieve your goals. He also teaches how to convey your thoughts and convince others.
Dr. Frank Luntz is a communications specialist who advises many Fortune 500 CEOs. He has written Words That Work: It's Not What You Say, What People Hear, and What Americans Want … Really: The Truth About Our Hopes, Dreams, and Fears.
Eric Mayforth notes: "The author encourages us to combine qualities such as passion, conviction, and perseverance with honesty and competence. Then they will bring the desired result."
Shoe Dog: A Memoir by the Creator of Nike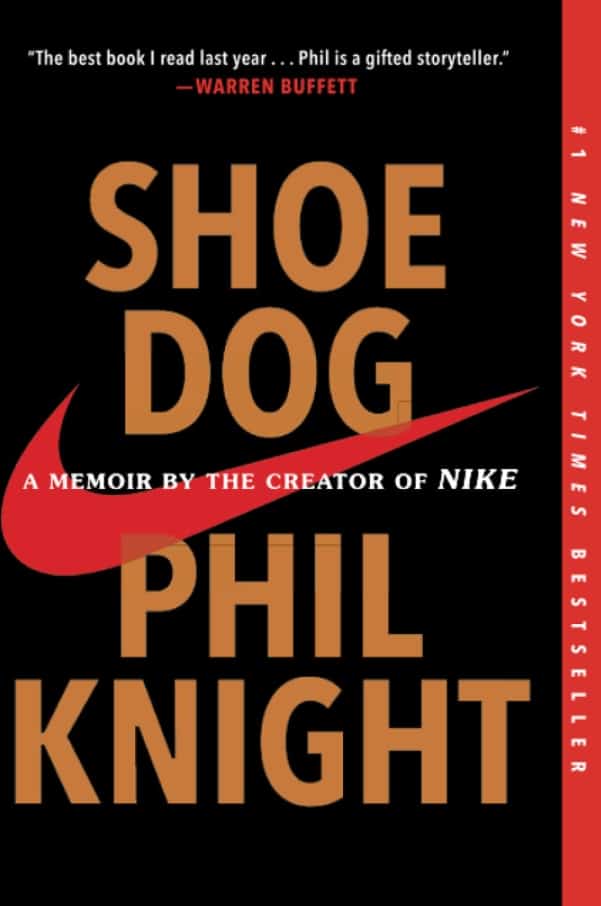 Phil Knight tells his story by describing risks, crushing failures, competition, and triumphs.
The author of the book is the founder of Nike, Inc., and since 2016 he has been the honorary chairman of the company's board of directors.
In a review, Wally Bock writes about the difference between Phil Knight's memoir and other autobiographies – the book portrays the business as it is, talks about values, and the balance in life and relationships.
Top of Mind: Use Content to Unleash Your Influence and Engage Those Who Matter To You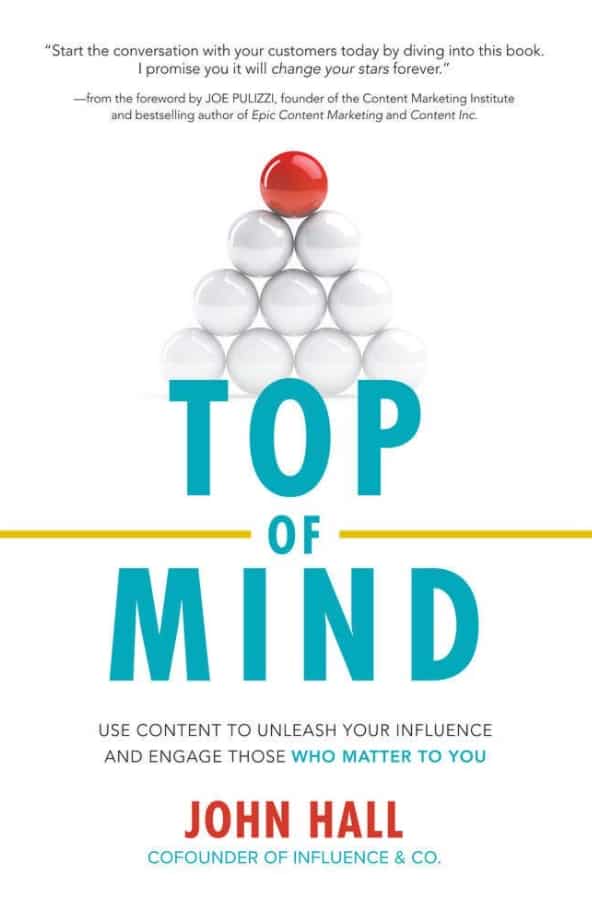 The publication for marketers, executives, and newbies in business. The author explains how to create a company that will be remembered first when thinking about the product.
John Hall is co-founder of Calendar.com, Influence and Co., and strategic advisor to Relevance.com. He writes weekly columns for Forbes Inc.
From a review by Mike Kresch: "The book masterfully interweaves practical advice with real-life examples. It charges you with optimism and gives you an understanding of how to be in the spotlight".
Outside Insight: Navigating a World Drowning in Data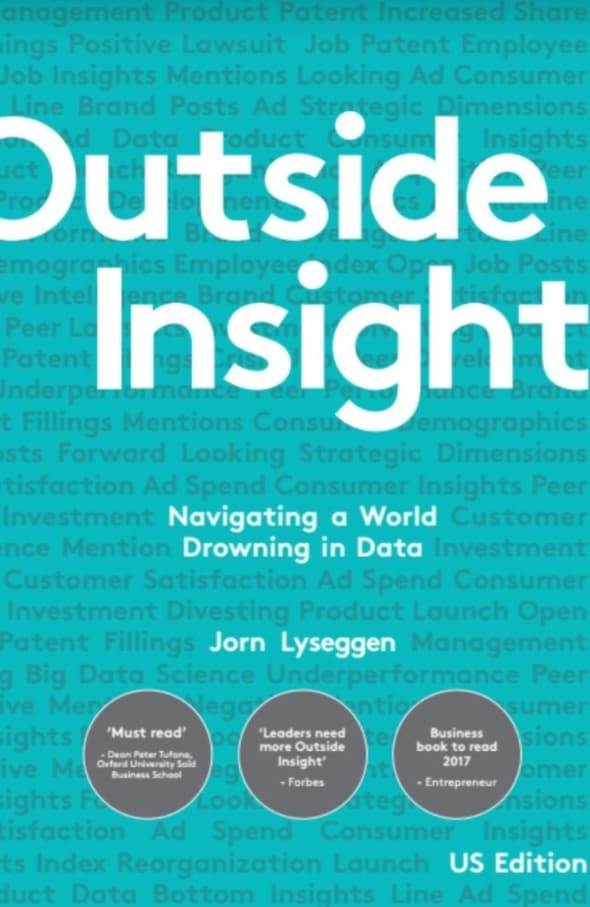 How do you use external data for analysis, forecasting, and decision making? What helps to analyze and understand the opportunities or threats to a company? This book describes how to focus on the information you need.
Jorn Lyseggen is the founder and CEO of Meltwater, a leader in online B2B analytics.
User Vijaynotes the practicality of real-world examples of businesses that use competitive intelligence to win.
Traffic Secrets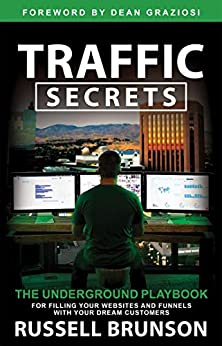 Traffic Secrets will help to find the audience you need. Russell Brunson is a co-founder of a $100M enterprise, ClickFunnels, and a developing entrepreneur. Traffic Secrets helps to understand who you are working with, what these people need, and where to look for them.
More than 1,800 pleased customers on Amazon will prove our words. Customers find it working successfully for any industry, and it helps to discover new motivation in your work.
Product-Led Growth: How to Build a Product That Sells Itself
Readers find this one of best selling marketing books, as eye-catching as a great novel. Time flies while you are reading it. Wes Bush is a founder of Product Led, and he explains how to make a product work for your firm with very little money.
It explains ready and working strategies for startups of different kinds. All you need to do is choose the most fitting ones and start trying. More than 500 readers have already given it a 5-star rating. Do you want to join them?
Epic Content Marketing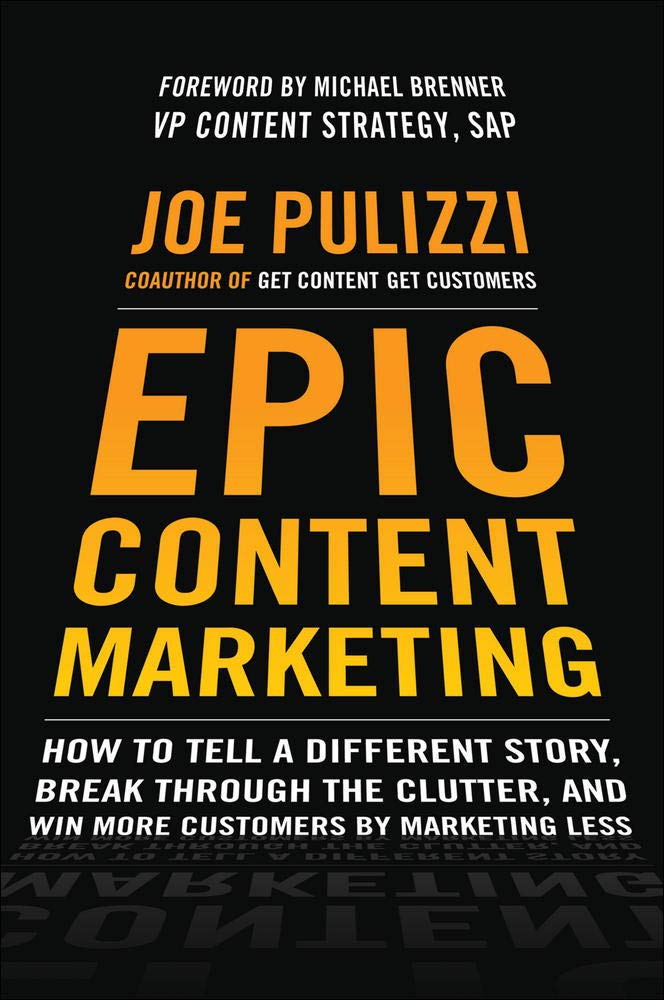 Released in 2013, it gained a 4,6-star rating on Amazon from more than 300 pleased customers. According to the reviewers, Epic Content Marketing's author teaches readers to understand the fast-changing industry and flourish their business in it.
Joe Pulizzi is a speaker, content entrepreneur, and a creator with more than ten years of experience and a founder of four successful companies. His creation, one of the best marketing books of all time, teaches other specialists to attract clients via proper selling.
The Autobiography of Gucci Mane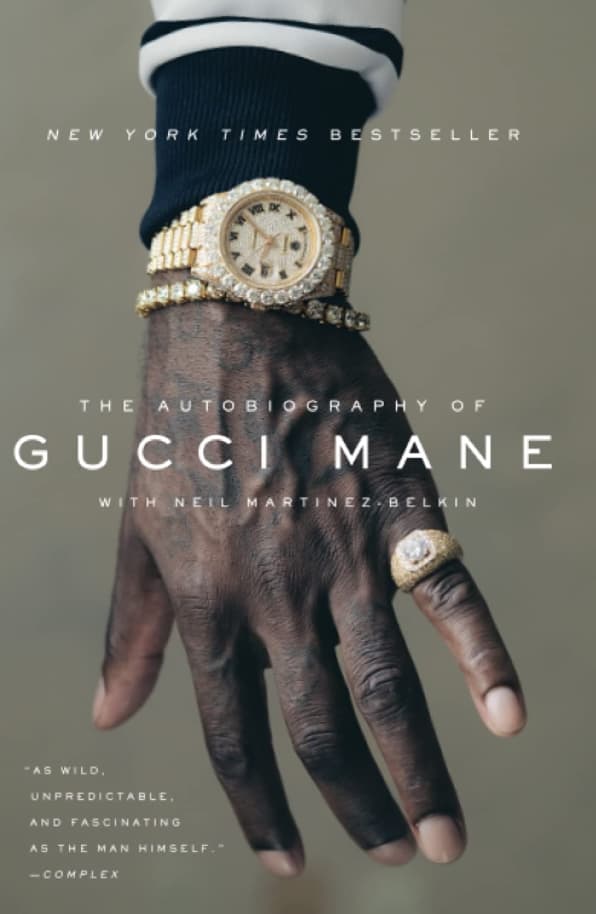 A chronicle of the life of a rapper who had a significant impact on the hip-hop culture of the South in the United States. In his significantly impacted by the volatility of life and the difficulties and successes he went through.
Gucci Mane has co-authored the book with Neil Martinez-Belkin, former editor of XXL Magazine. Later, Gucci Mane released another book – The Gucci Mane Guide to Greatness.
In a review, a Passionate Book Reader user writes that the book "made me look at the artist's work with different eyes."
10x Marketing Formula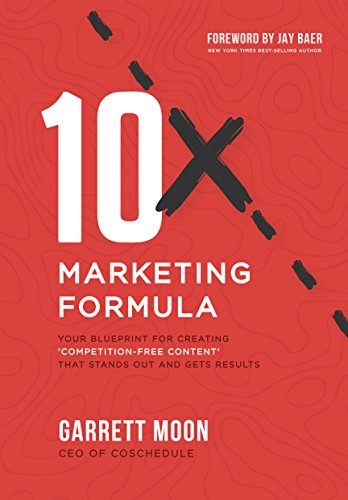 If you are not into this industry, PR seems easy as nothing, just a magic wand bringing fame and money to founders. Well, Garrett Moon shows that it doesn't work, so ideally. Instead, he gives you algorithms allowing you to understand and use the rules to win.
If you don't know where to start and what to do, the 10x Marketing Formula shows you the direct instructions. Improve and change it, and your starting will gain a ready strategy.
Crushing It!: How Great Entrepreneurs Build Their Business and Influence-and How You Can, Too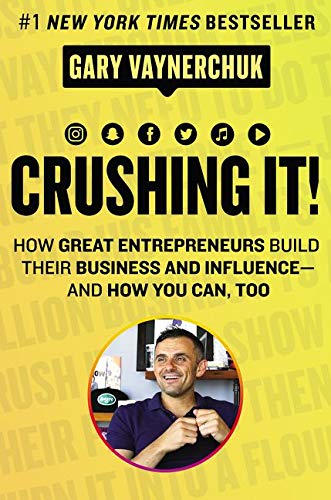 "Crushing it!" was written and released relatively fresh in 2018. Now it has been sold more than 4,000 times on Amazon. Dwayne Johnson, Casey Neistat, and John Mayer rated this best marketing book highly, finding it motivating and simplistic.
Gary Vaynerchuk, the CEO of VaynerMedia, knows everything and even more about business development. His masterpiece explains ways to make your company successful in easy words, making top-notch SEO accessible even for newcomers.
Digital Marketing Strategy: An Integrated Approach to Online Marketing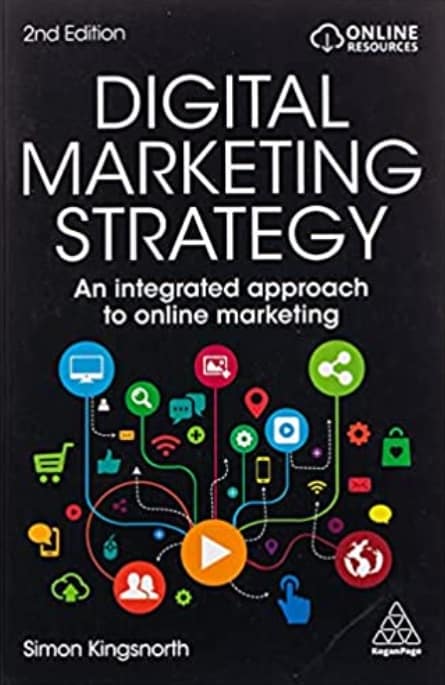 This Marketing Book is a step-by-step guide on how to plan, integrate, and measure each digital platform. In this publication, you will learn everyplanning, integrating, measuring, offline integration,content marketing, and marketing automation.
Simon Kingsnorth is a marketing consultant and founder of Simon Kingsnorth Consulting. He is known for reports on marketing, innovation, futurology, and technology.
TomG referred to the book as a permanent resource for the marketers of the future.
Conclusion on the Best Marketing Books
Good marketing books are helpful. Their authors use examples, personal experience and research to reveal the secrets of communicating with the public and competitors. Smart texts help you gain confidence and not lose originality. They will be a great help for both newbies and marketing professionals to build and grow businesses.